Goat Cheese Tart with Sundried Tomatoes, Pine Nuts + Basil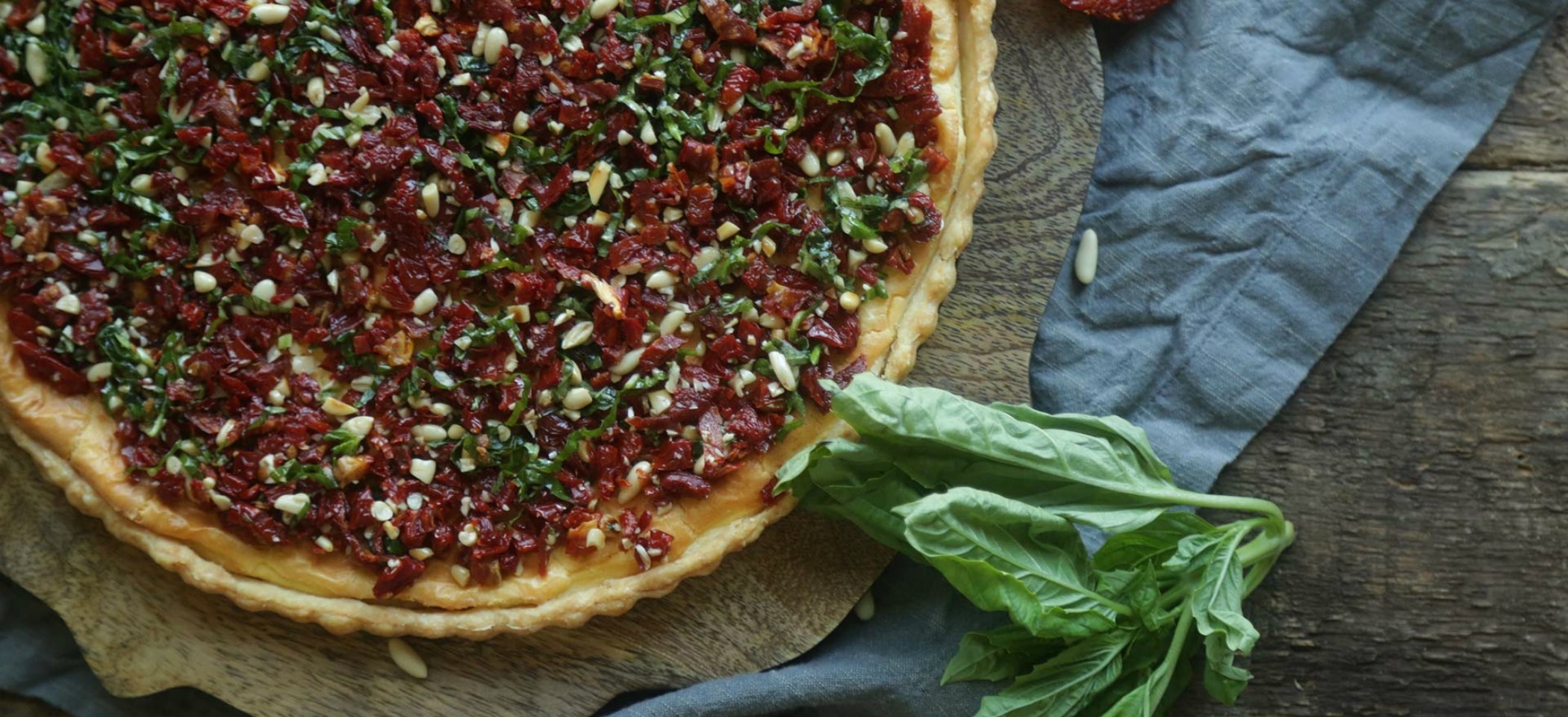 Lately, I've been into savory tarts and pies for some reason. I'm guessing it may be due to the availability of fresh fruits and produce which can limit my sweet tooth a bit. I had an insanely delicious beet galette the other day that was sprinkled with goat cheese, and it brought me back to my days cooking at the University Club while I was at Mizzou. We used to make this goat cheese cheesecake that was really good, but quite a lot of cheese. While tasting this tasty beet galette, I started toying with the idea of recreating that tart I used to make in a more manageable way!
The easiest way I know how to make a tart or pie crust is in a food processor. You literally dump everything in it and pulse it until it's combined. It usually mixes in everything so well that there really isn't a need to freeze it, but if that's just in your nature then go ahead! The next thing to do is to roll it out. I recommend going until it's about an 1/8" thick, anything thicker and you're eating pizza and anything thinner and it can burn up too easy and get overly crisp.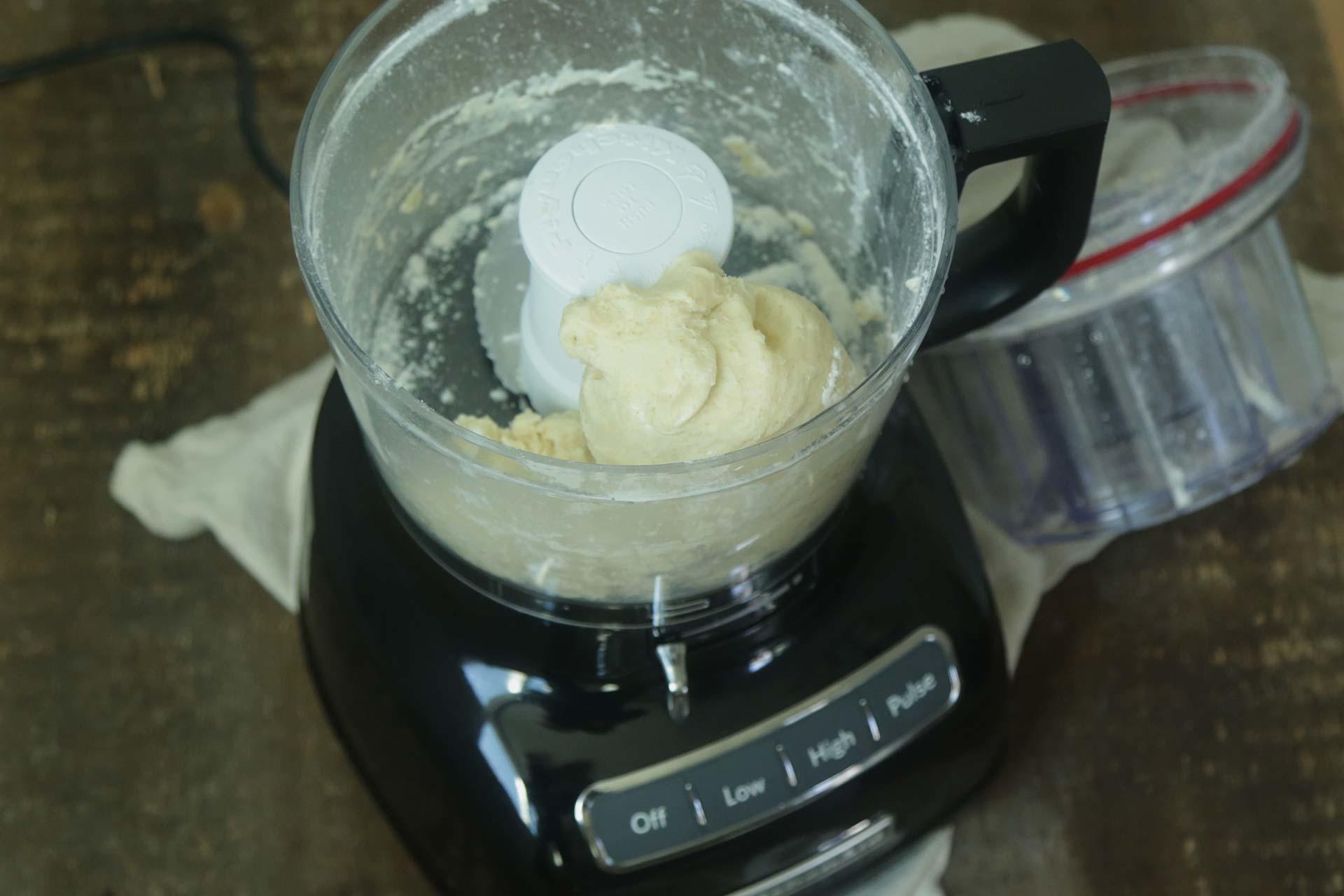 Once you've rolled out your dough and formed it to your tart pan, par-bake it. I used a 12" round tart, but please feel free to use a square or if you're really cool do up the rectangle one, it looks cool :).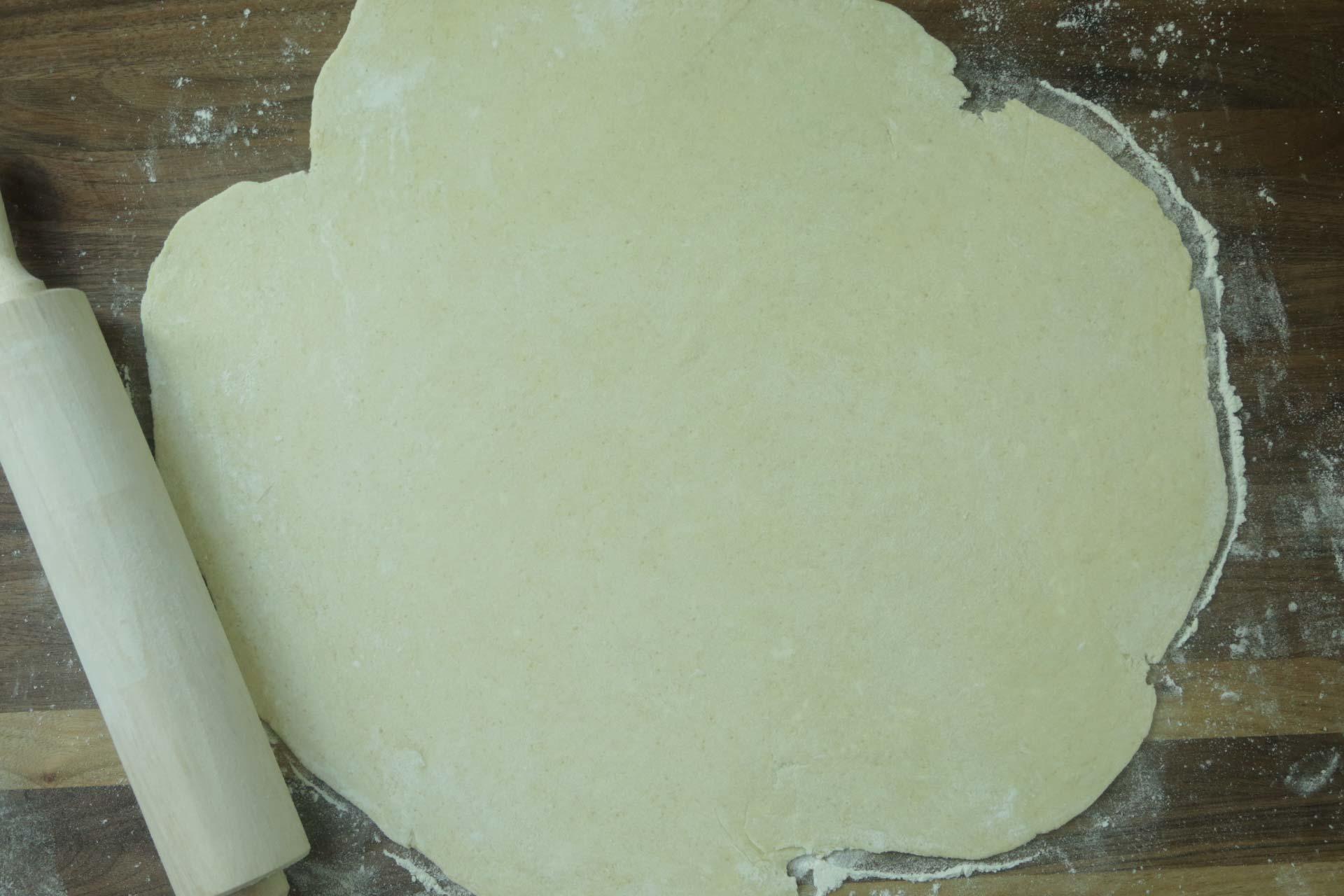 To make sure the dough doesn't pop up everywhere, you really need to do 2 things. The first one is to dock it by essentially stabbing the dough with a fork all around; don't get crazy, though.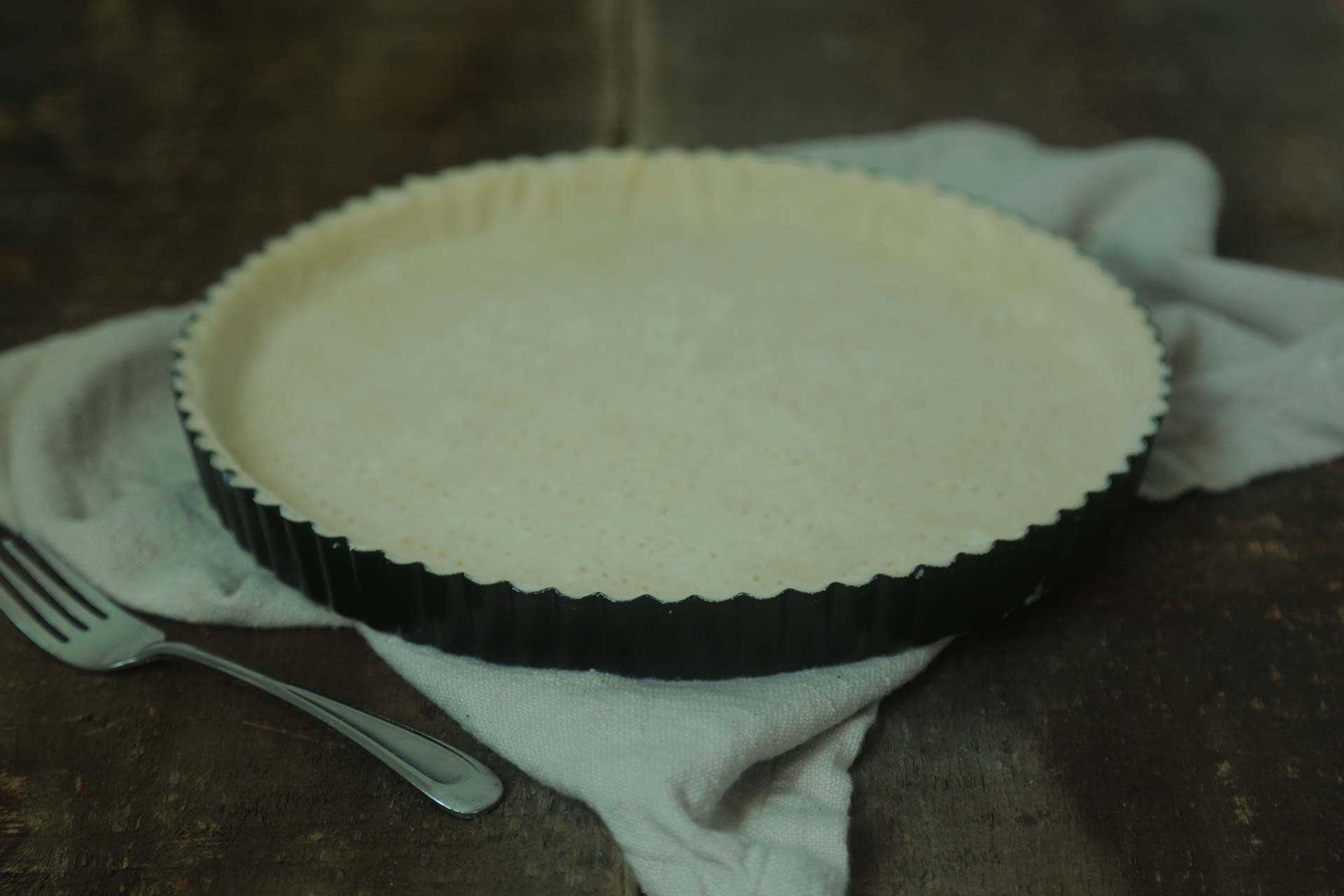 The second is to apply some sort of weight to it. For this I used parchment paper and dry beans, it's easy to prepare and easy to clean up.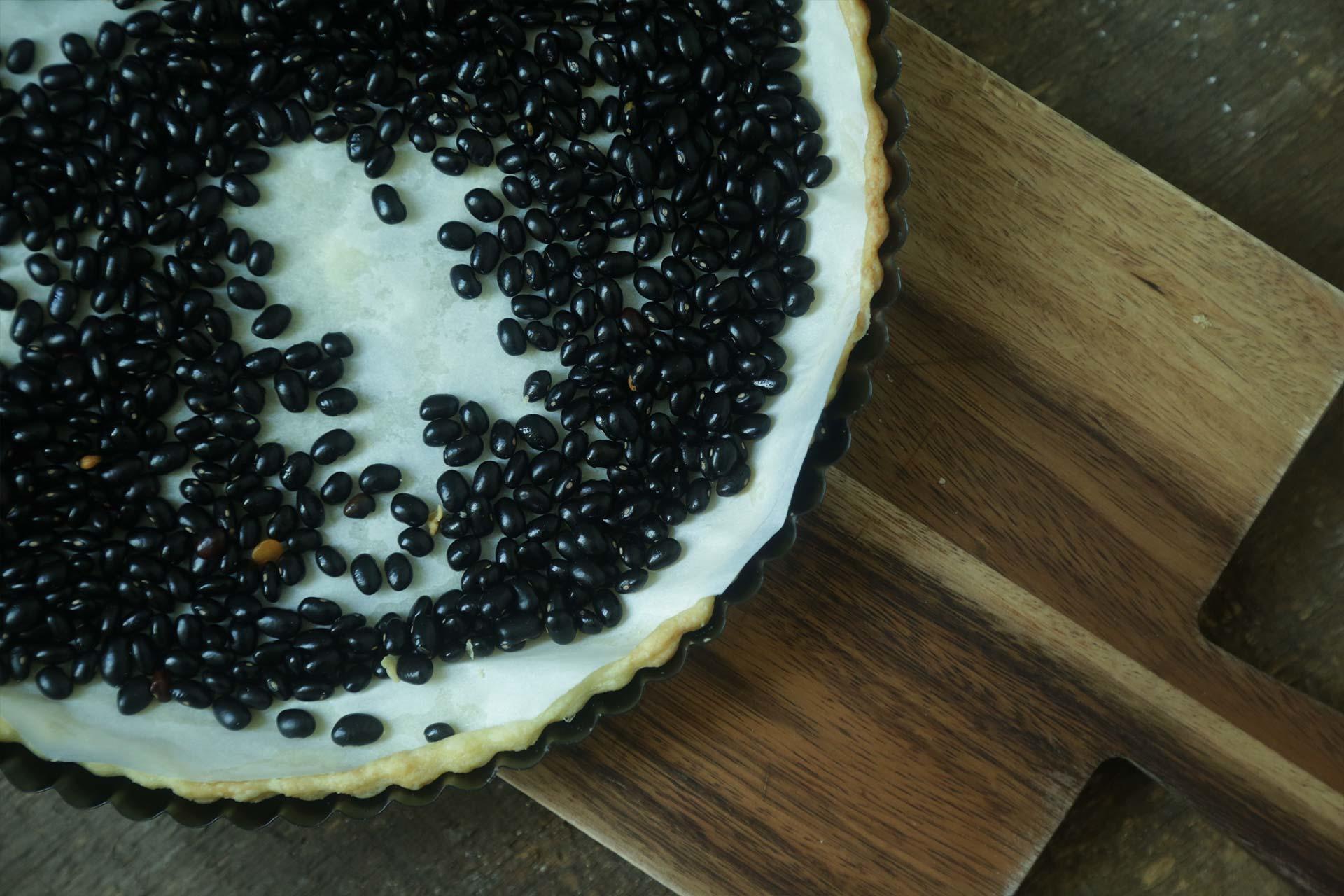 After the crust is par-baked, simply let it get to room temperature. While the crust is cooling down, head on over to your stand mixer and whip together cream cheese, goat cheese, salt and pepper until it becomes light and fluffy. At this point, whip in 2 eggs one at a time until combined and then add in some heavy whipping cream to loosen it up a bit. Now, if you wanted to kick up the flavor even more, this is the time to do it. You can add in pureed vegetables, fresh herbs, spices, you name it, it's all fair game so get creative!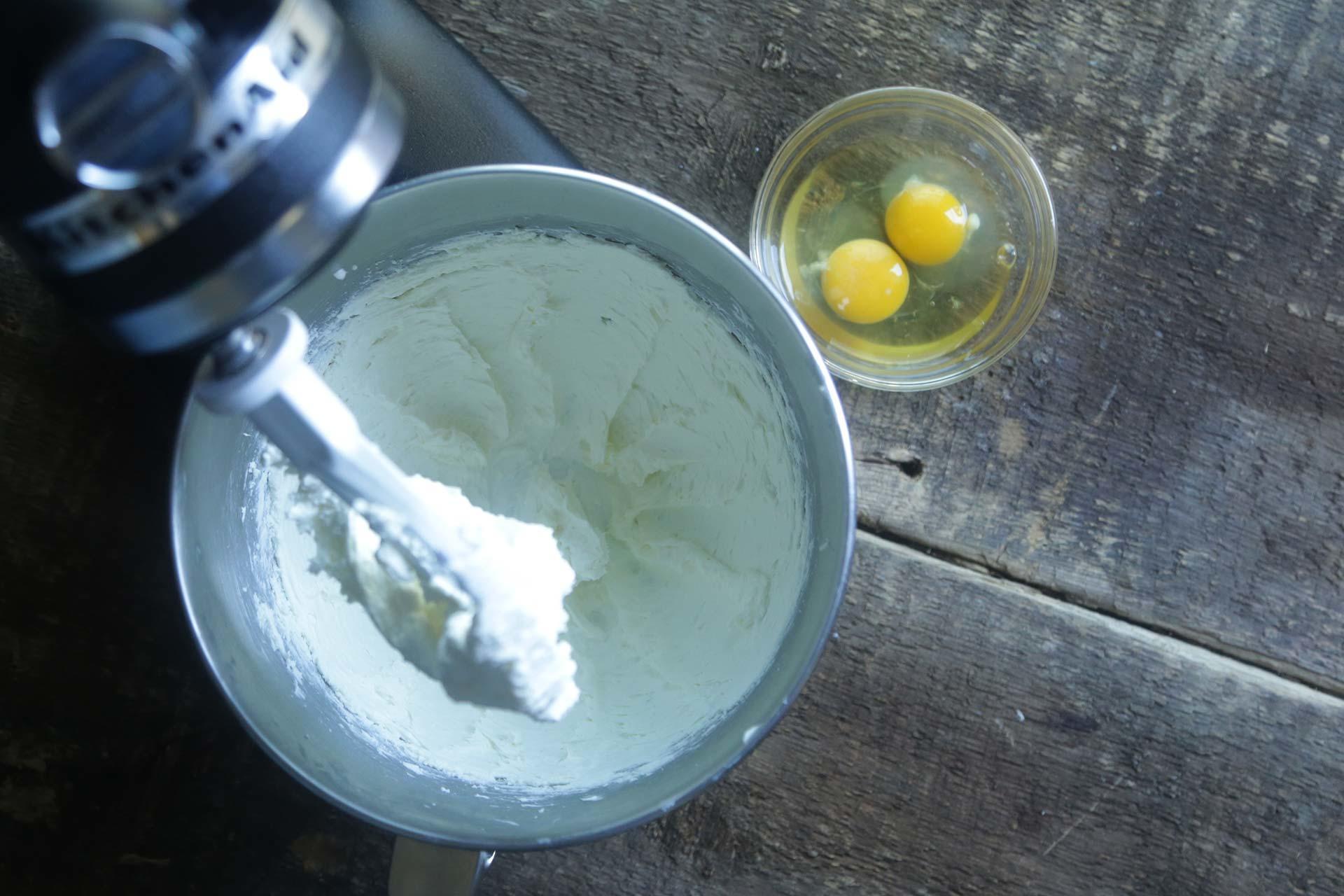 Be careful when baking this tart, don't just throw it in the oven. Gently transfer it to a cookie sheet tray and bake it on that so when you go to pick it up from the bottom you don't push it through the tart pan. Yes, I have done this before! It bakes fairly quickly and will form a really nice light brown crust on it, just like a cheesecake. Be sure to let it cool down a bit by placing it on a rack or in the refrigerator.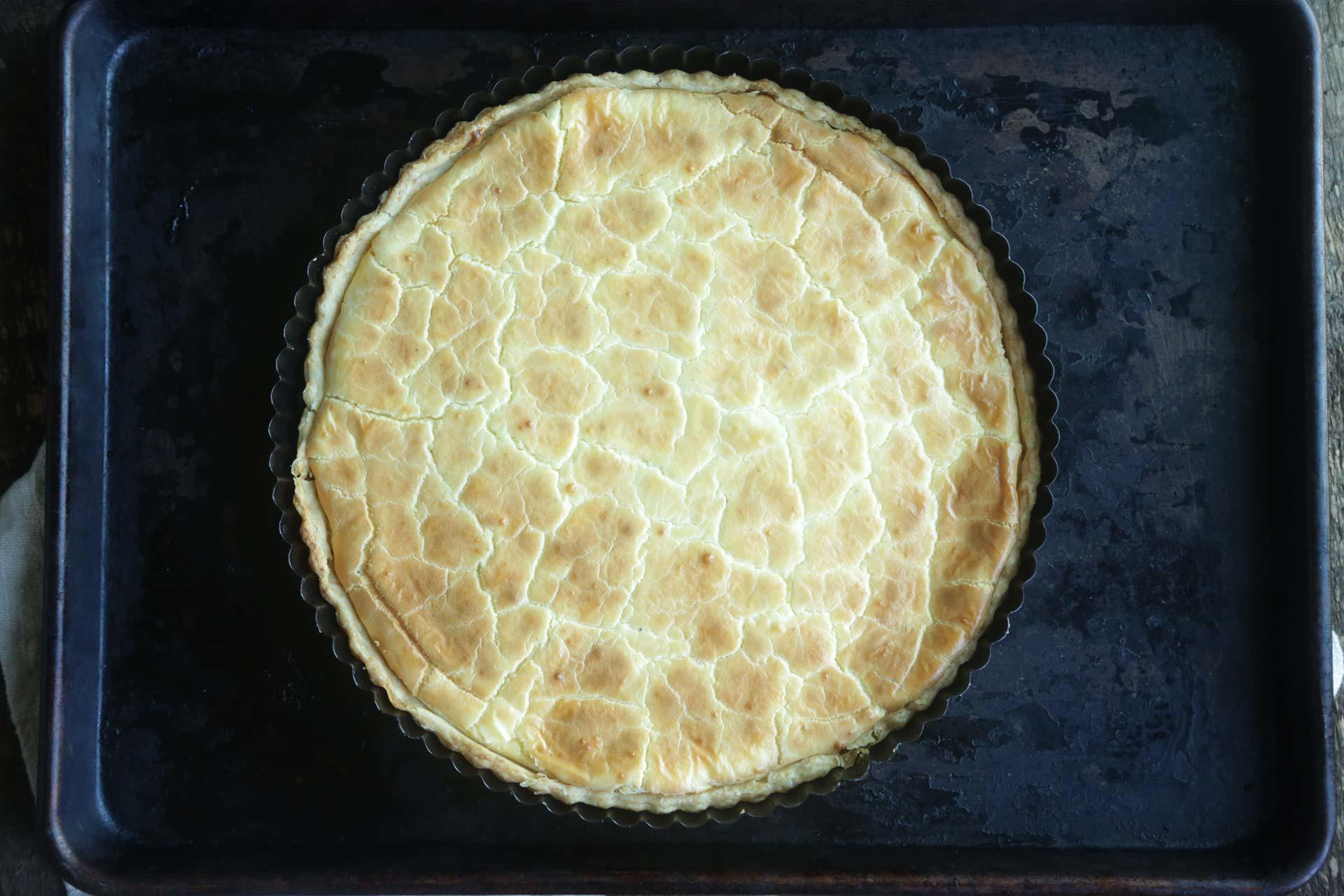 While the cake is cooling, chop up some sun-dried tomatoes and toasted pine nuts and mix them together in a bowl with some fresh chiffonade basil and extra virgin olive oil. I'm going to use this delicious little mix of goodies to cover the top of the tart.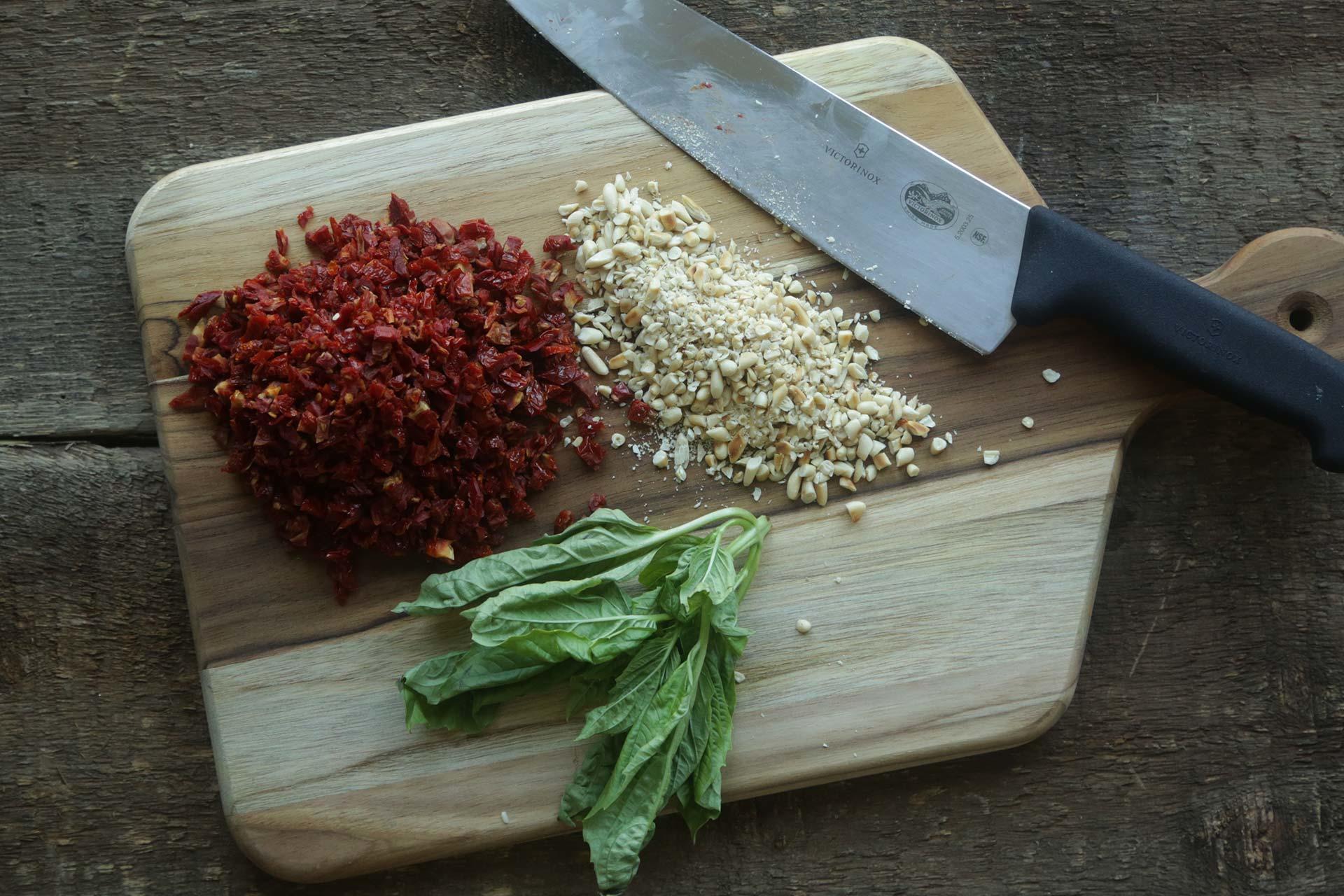 Once the tart has cooled evenly, spread this sun-dried tomato mixture over the top and serve. I cannot stress enough on just how versatile this tart can be. Whether it be shape, flavor profile, size… it's completely up to you. One of my most favorite chefs once told me that you are only limited by your own creativity, so get to work and enjoy it!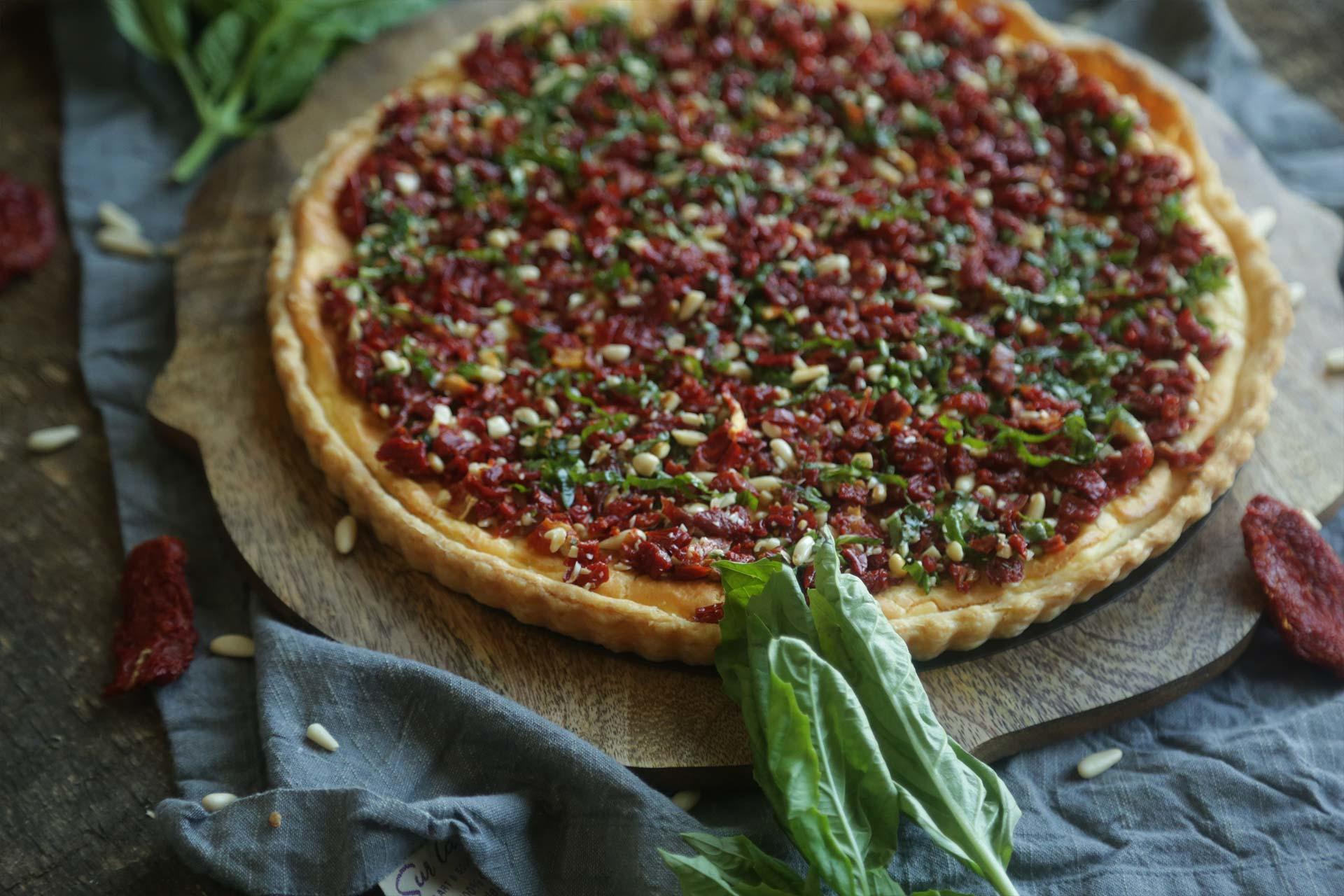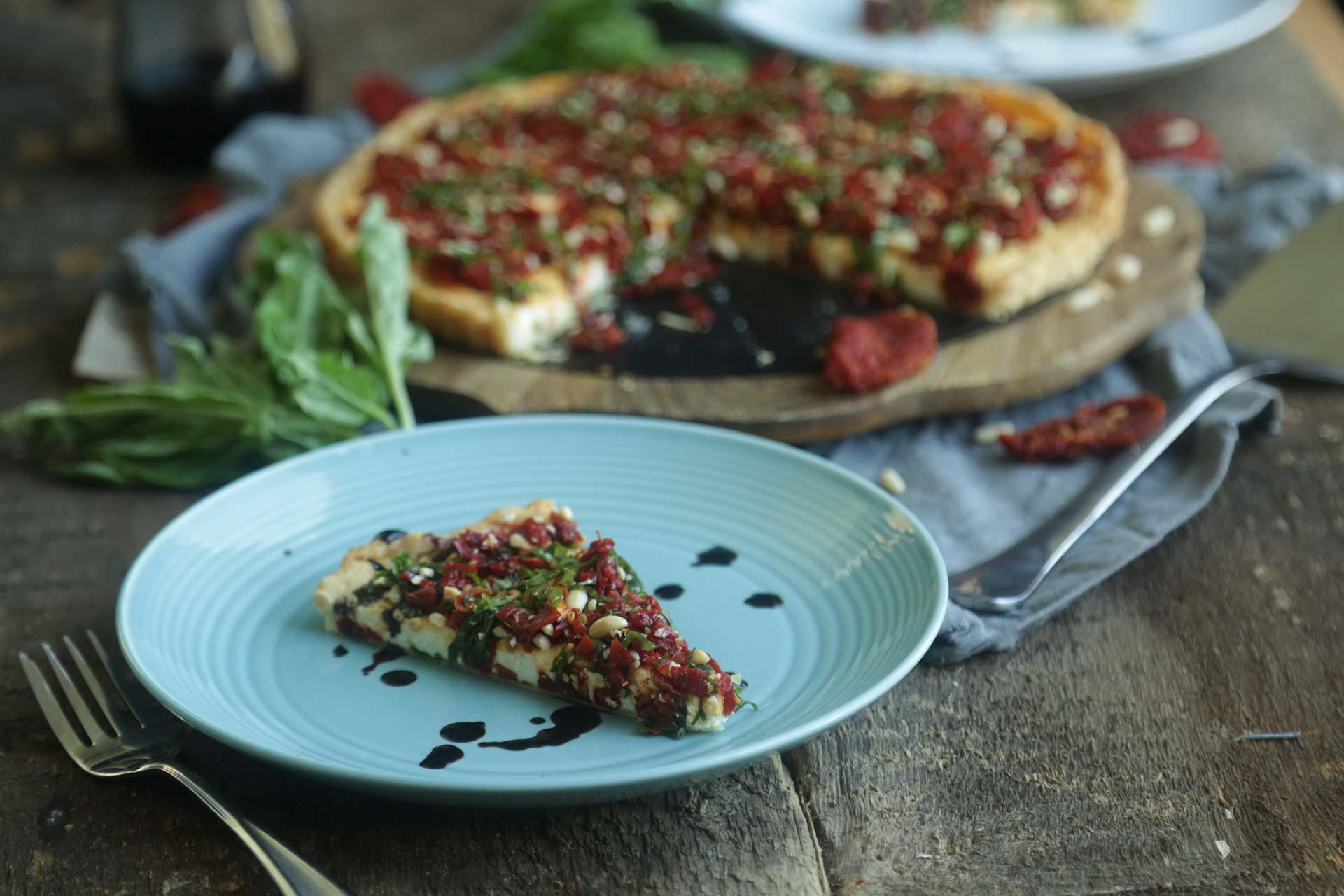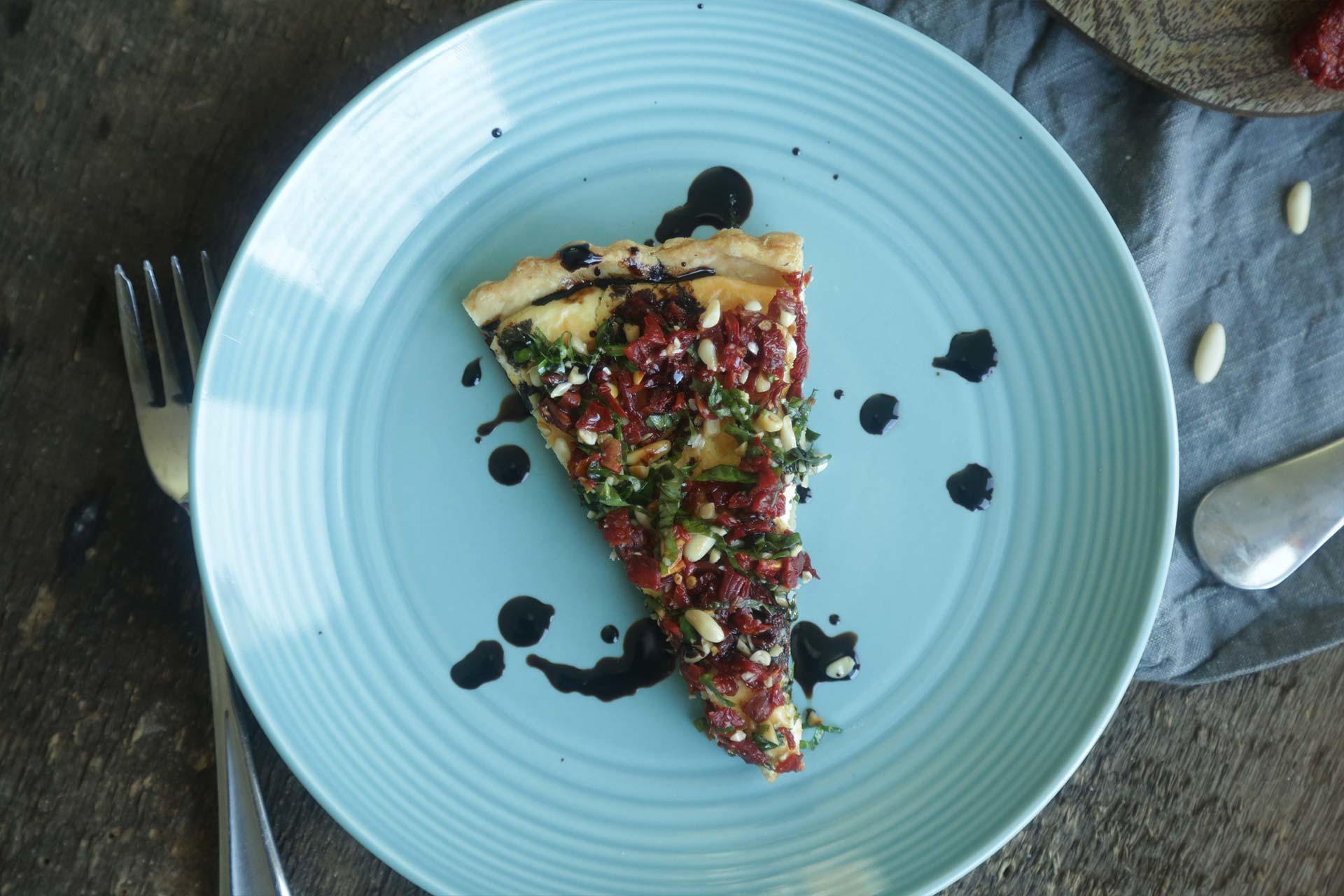 Goat Cheese Tart with Sundried Tomatoes, Pine Nuts + Basil Recipe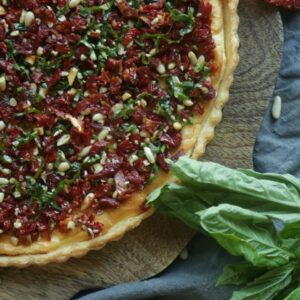 INGREDIENTS
For the Crust:
1 cup of all-purpose flour
1 teaspoon of sugar
Pinch of salt
6 ounces of cold butter
1 to 2 ounces of ice cold water
For the Filling:
8 ounces of cream cheese
6 ounces of goat cheese
2 eggs
2 tablespoons of heavy whipping cream
Kosher salt and fresh cracked pepper to taste
For the Topping:
1 ½ cups of chopped sun dried tomatoes
½ cup of chopped toasted pine nuts
2 tablespoons of chiffonade basil
1 tablespoons of extra virgin olive oil
INSTRUCTIONS
Preheat the oven to 350°
In a food processor, process all of the ingredients until combined.
Sprinkle some flour onto a cutting board and place the dough on the surface.
Roll out the dough until it is large enough to fill up a 12" long springform tart tin.
Place the dough into the tin and form it cutting away any excess dough. Dock the dough using a fork and place a piece of parchment paper over the top and 1 cup of dried beans.
Par-bake the dough in the oven for 15 to 20 minutes or until lightly browned around the edges.
In a stand mixer with the paddle attachment, whip together the cheeses, salt and pepper until light and fluffy and then add 1 egg at a time until combined. Finish by folding in the cream.
Transfer the batter by pouring it over top of the par-baked pie crust.
Bake in the oven for 30 minutes or until lightly browned on top and firm in the center.
Cool the tart to room temperature.
In a separate medium size bowl, mix together the sun-dried tomatoes, pine nuts, basil and olive oil and evenly spread it over top of the cooled cake.
Optional Serving Tip: Drizzle on some reduced balsamic vinegar for a more intense flavor.