Healthy Chocolate Hazelnut Tart Recipe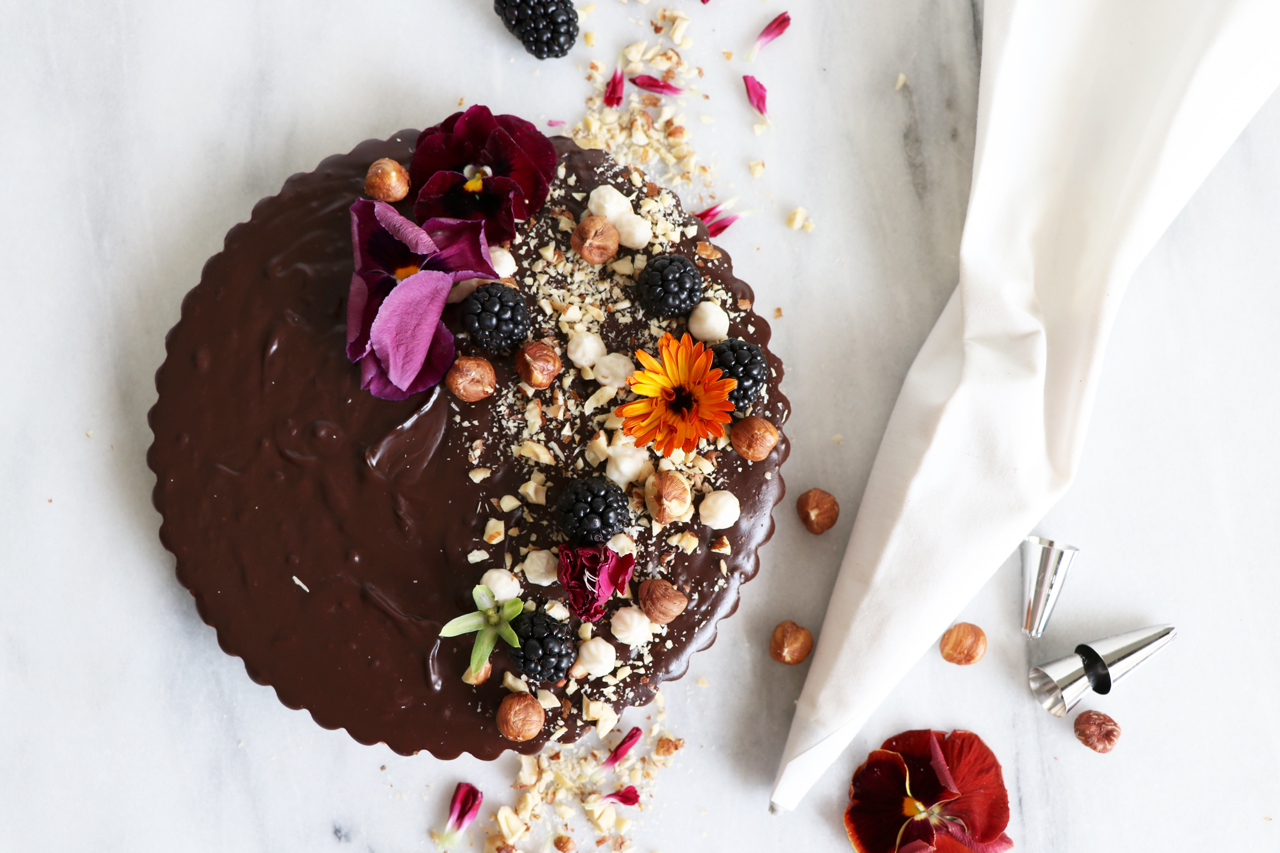 Mother's Day is right around the corner! Celebrate Mom with a healthy treat that everyone will appreciate and love!
This tart is gluten-free, vegan and contains chocolate! Dark chocolate chips are a heart healthy choice, I recommend looking for 70 – 85 percent dark chocolate chips or higher!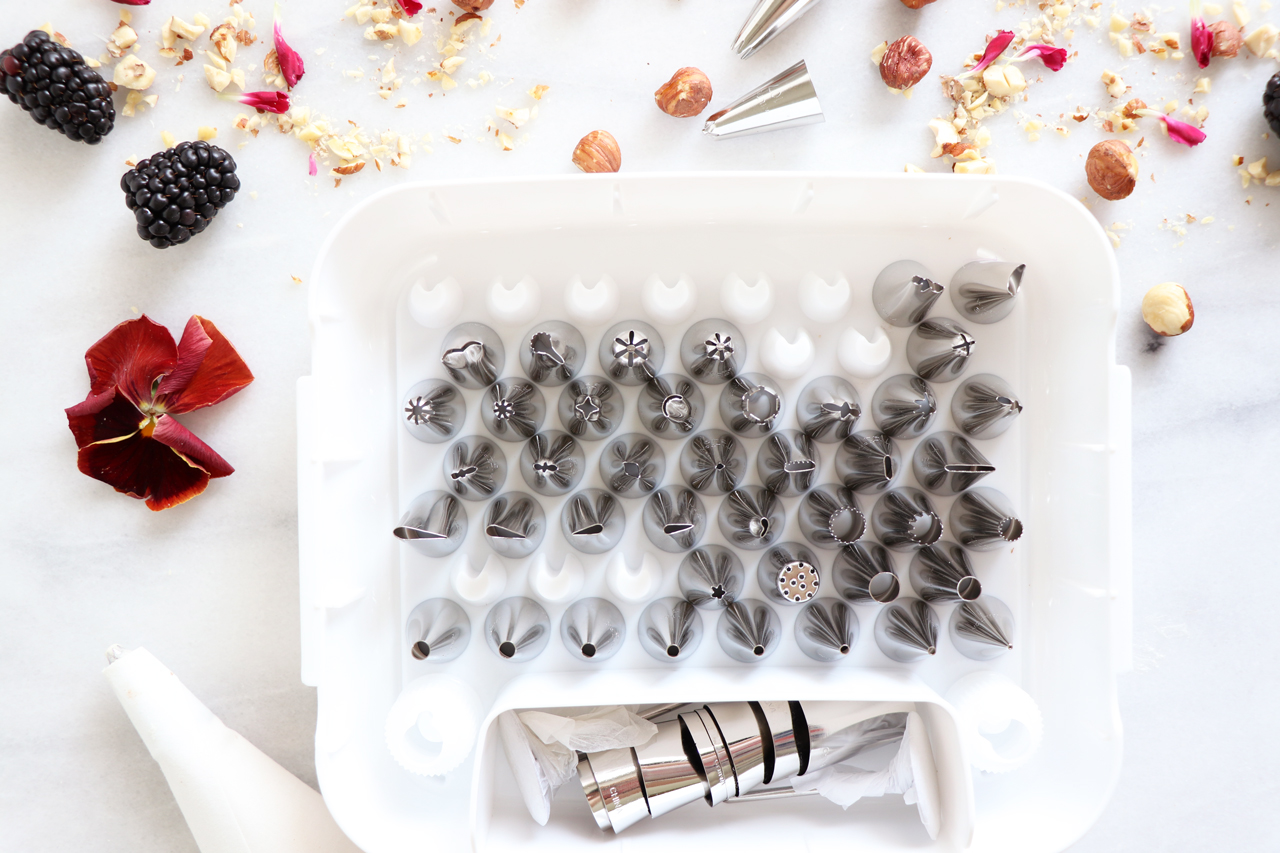 Dark chocolate is also a powerful source of antioxidants and has been said to help improve heart health, brain function, and healthy cholesterol levels, as part of an overall healthy lifestyle.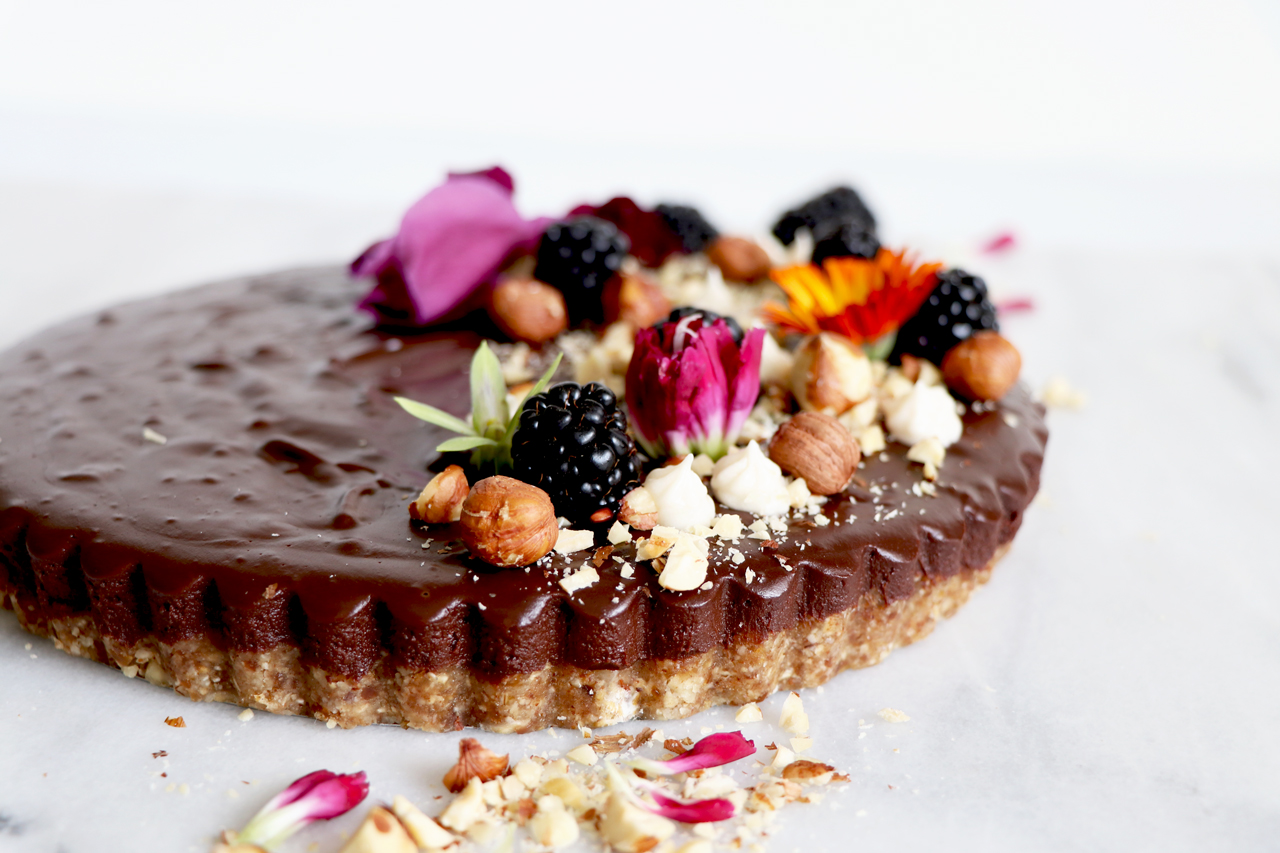 Hazelnuts contain protein, fiber, healthy fats, vitamin E, magnesium, and B6. This is a beautiful treat that is packed with good for you (& mom!) ingredients!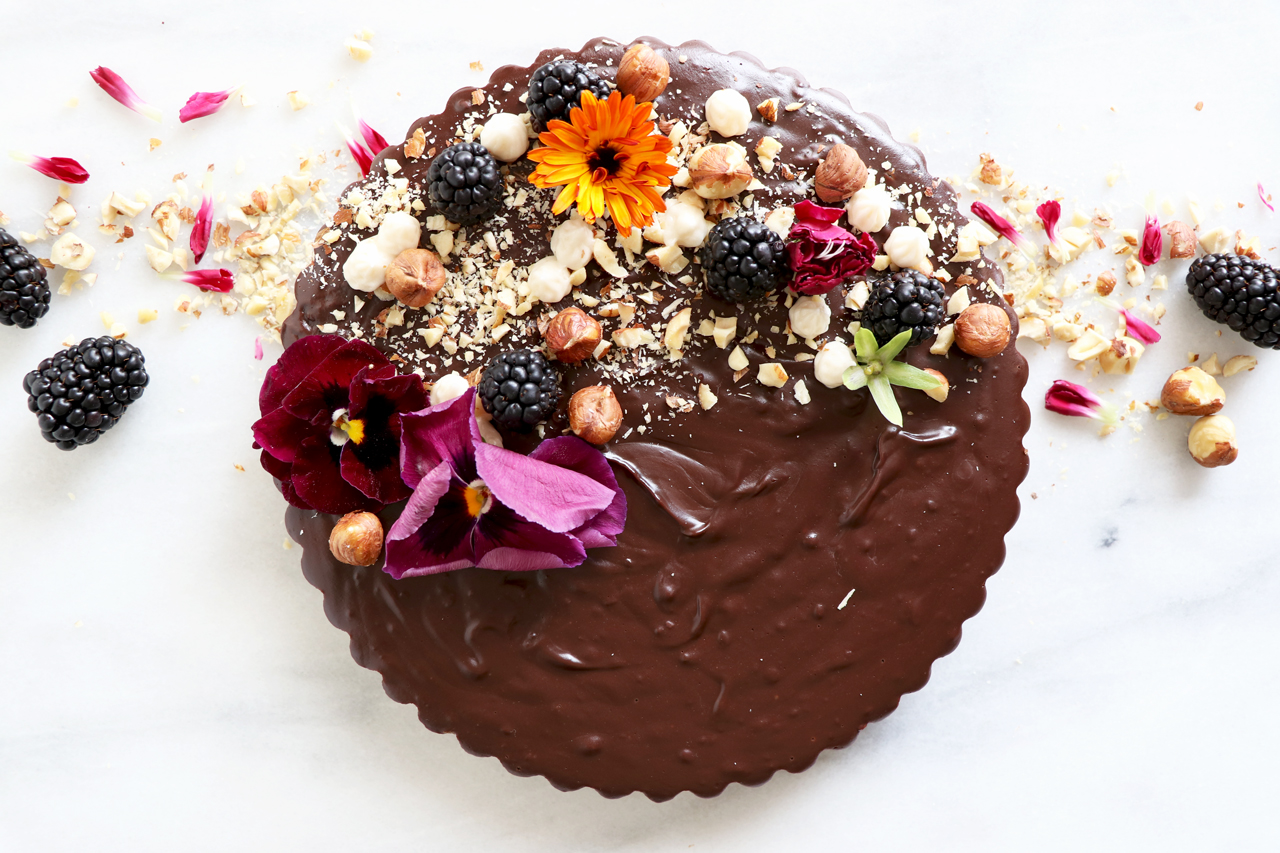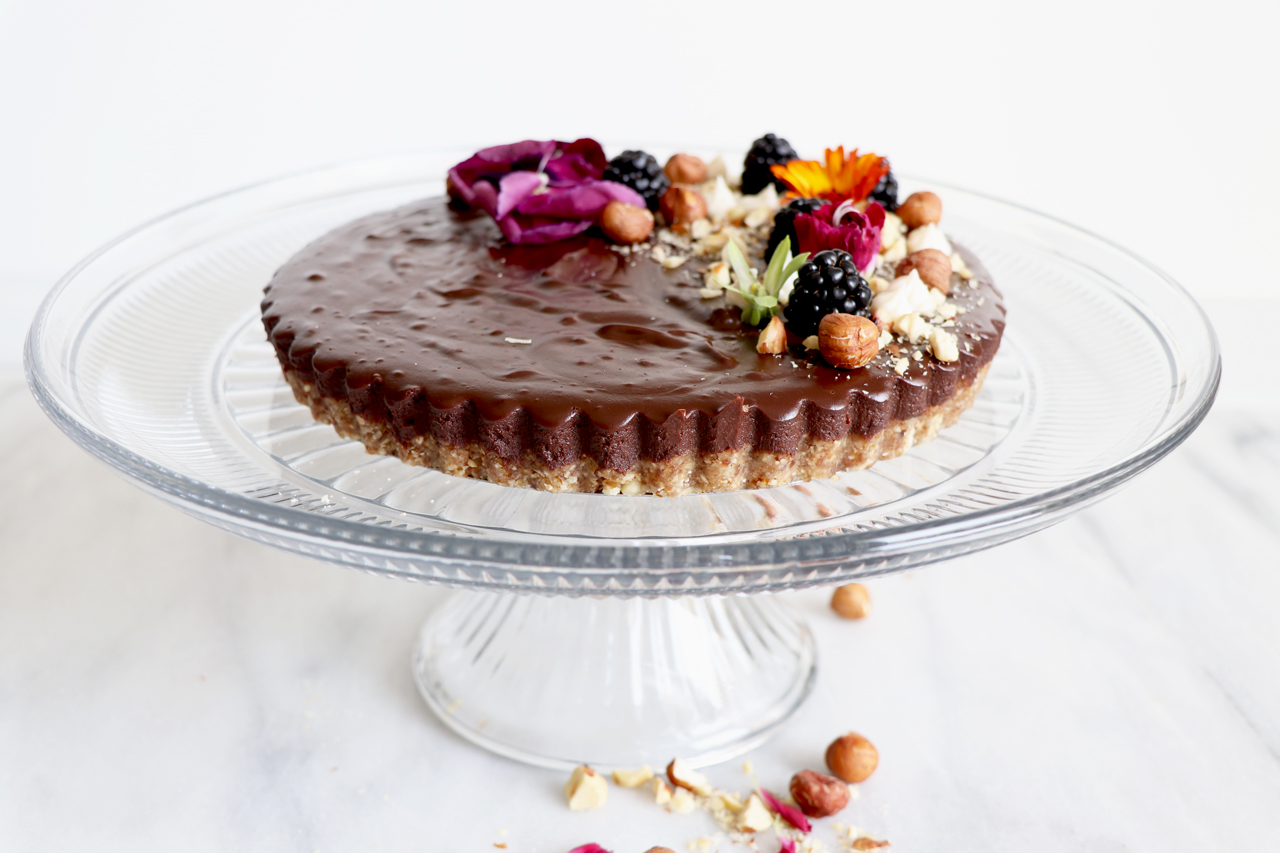 Chocolate Hazelnut Tart Recipe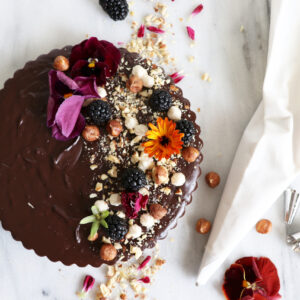 INGREDIENTS
For the Crust:
1 cup dates, pitted
½ cup hazelnuts
½ cup rolled oats
1 tablespoon of coconut butter
2 tablespoons water
A pinch of sea salt
For the Filling:
1 ½ cup dark chocolate chips
1 cup coconut cream (top layer from a can of coconut milk left in the fridge overnight)
1 teaspoon vanilla extract
A pinch of sea salt
For the Toppings:
Vanilla Frosting
Edible Flowers
Chopped Hazelnuts
Fresh Berries
INSTRUCTIONS
To make the crust, add all ingredient to a food processor and pulse together until sticky batter forms.
To make the filling, melt chocolate chips in a double boiler, then add coconut cream, vanilla extract and sea salt. Keep over heat and stir until everything is fully mixed.
Press the crust batter into tart pan until compact and level. Pour filling over the top of the crust and place in the fridge for 4+ hours. Decorate the way you like! I love to add dots of frosting or frosting flours, as well as edible flowers, chopped nuts, and berries.