Chocolate Covered Almond & Fluff Cookies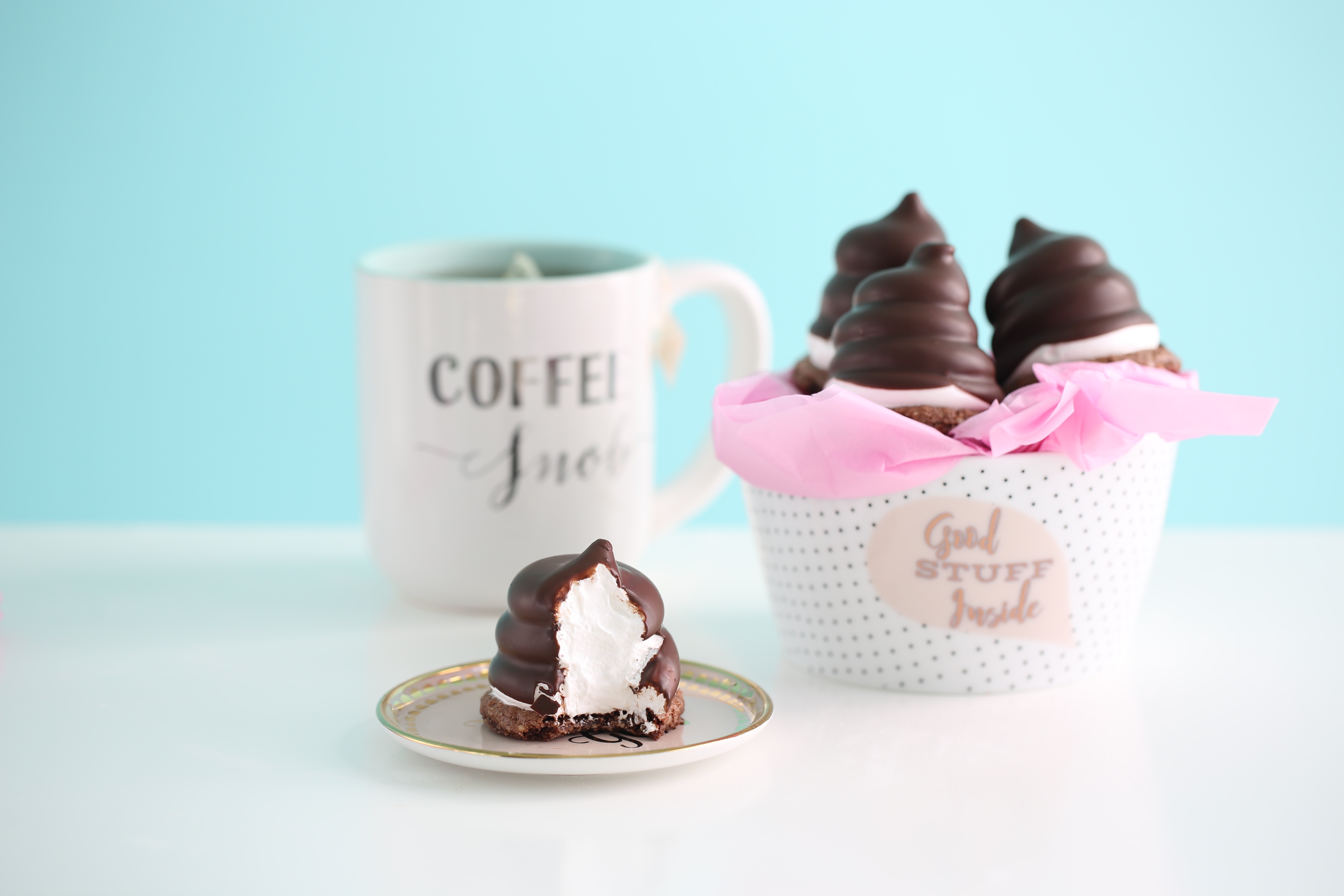 These chocolate covered almond and fluff cookies are the perfect treat for National Chocolate Day. So fluffy and delicious!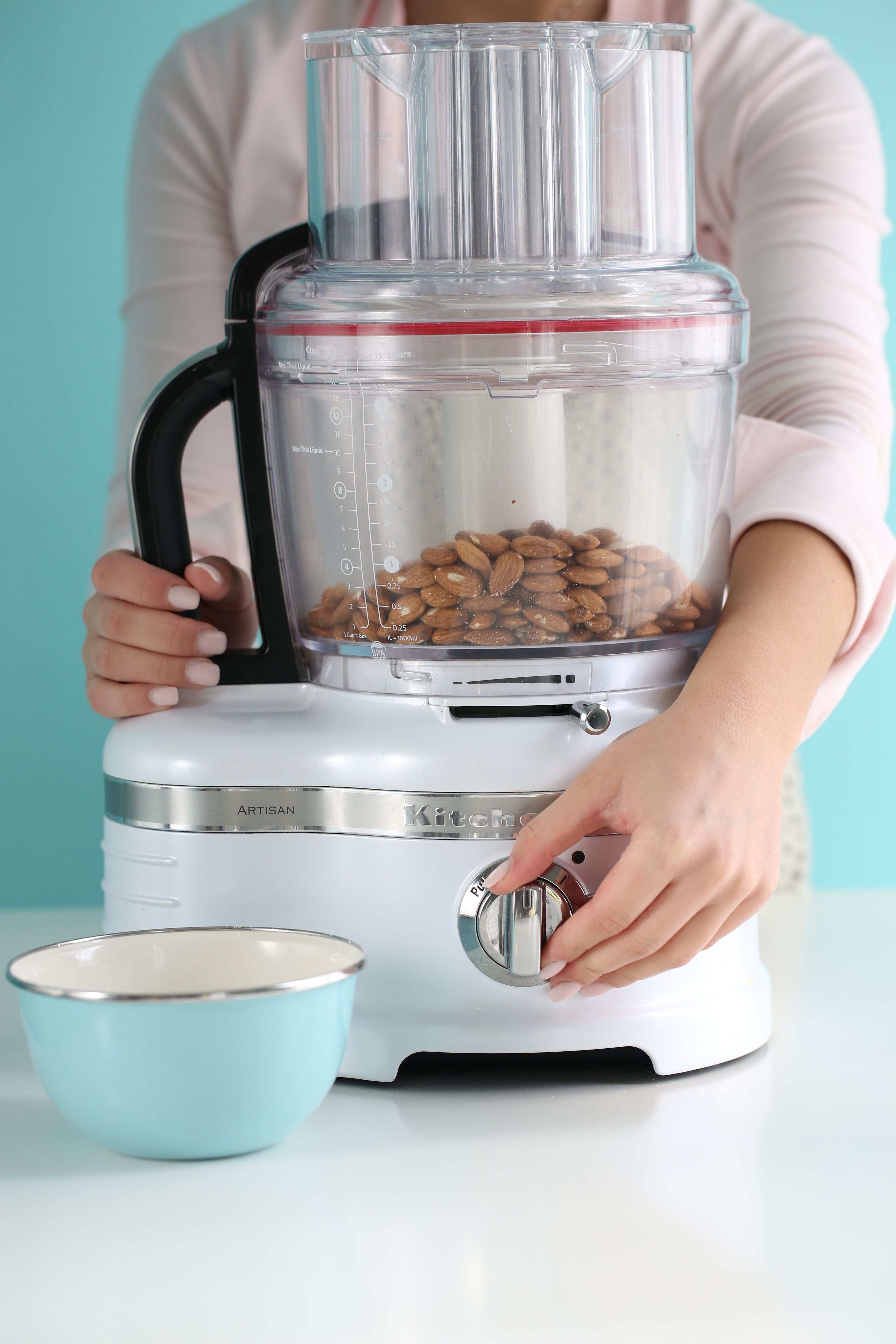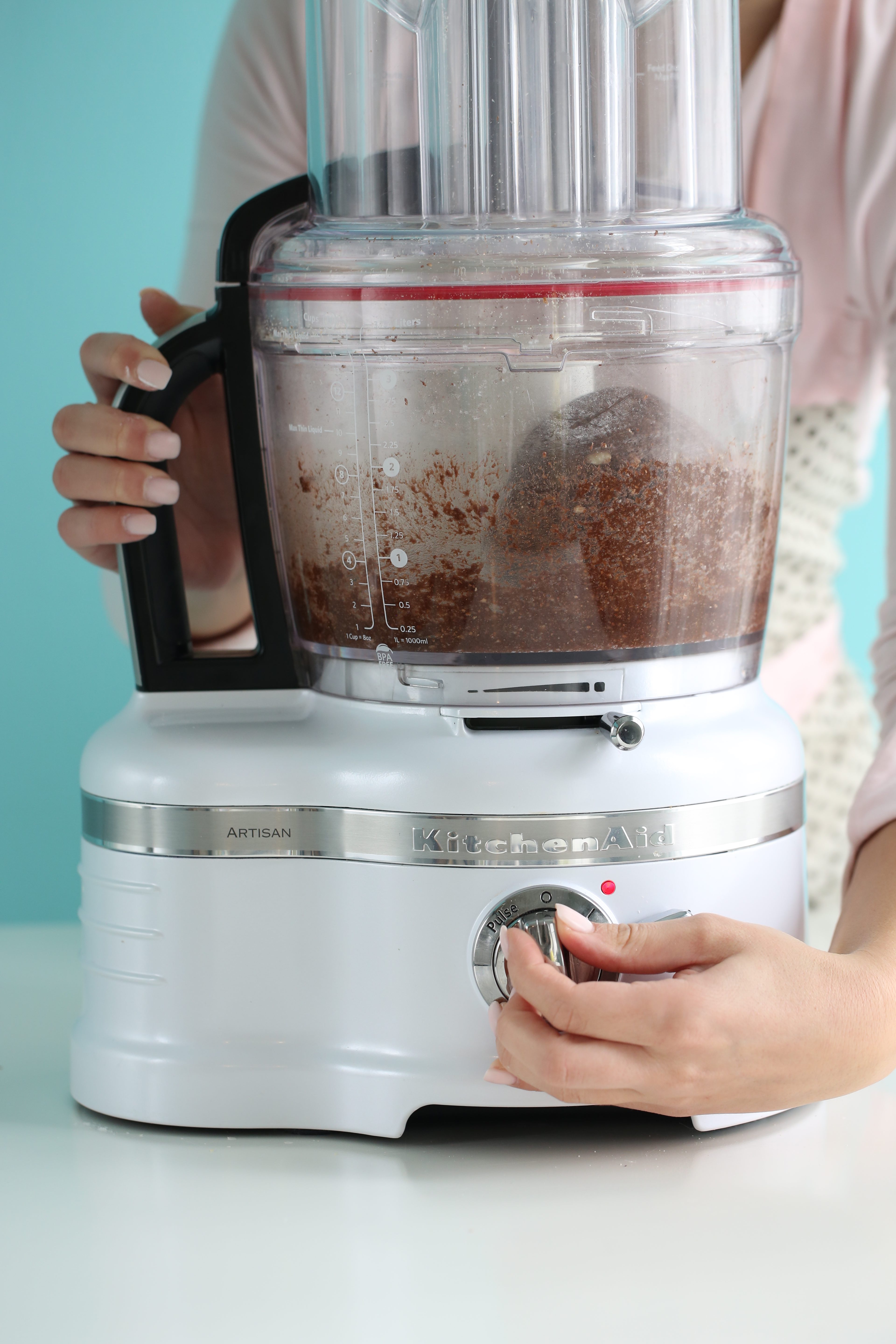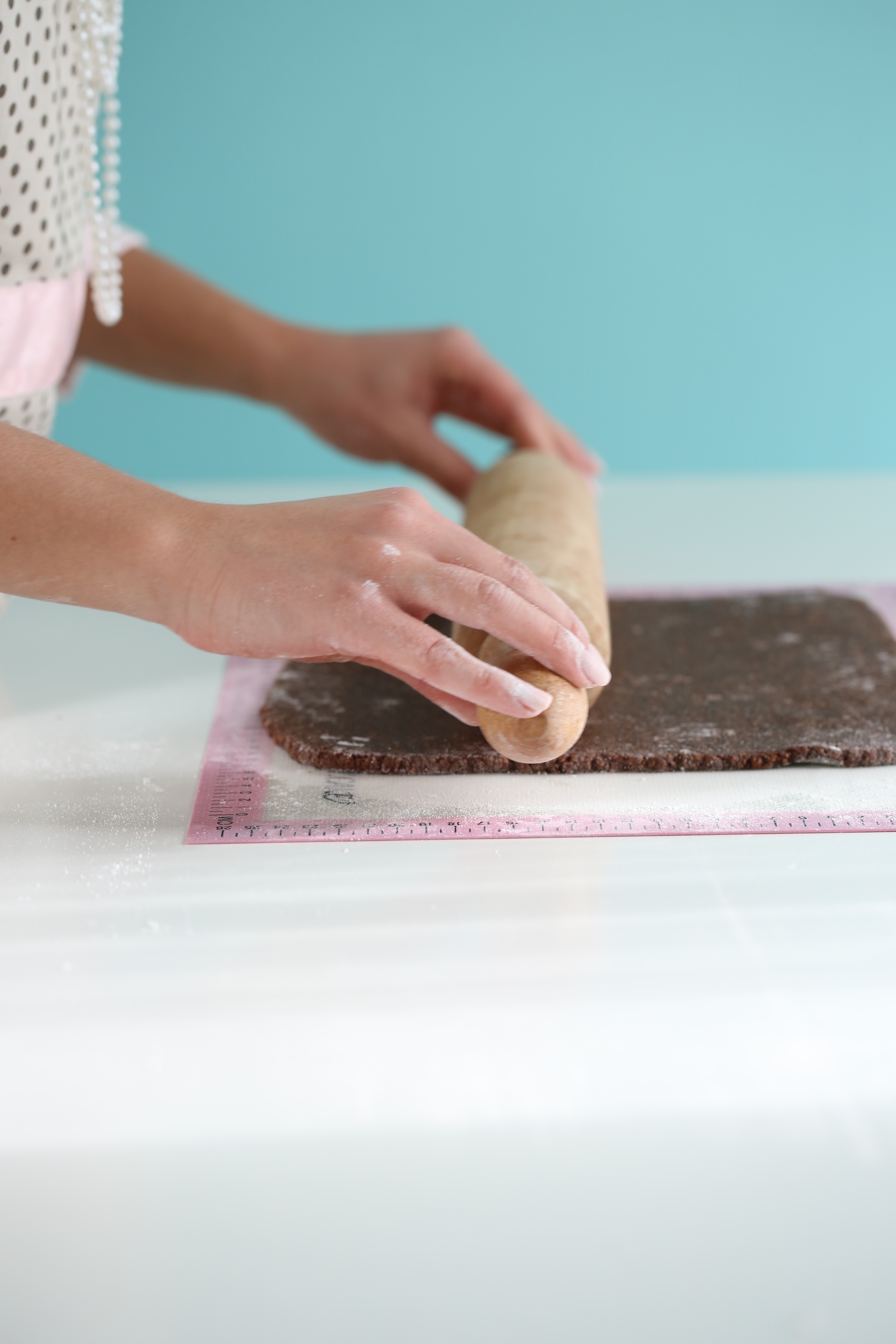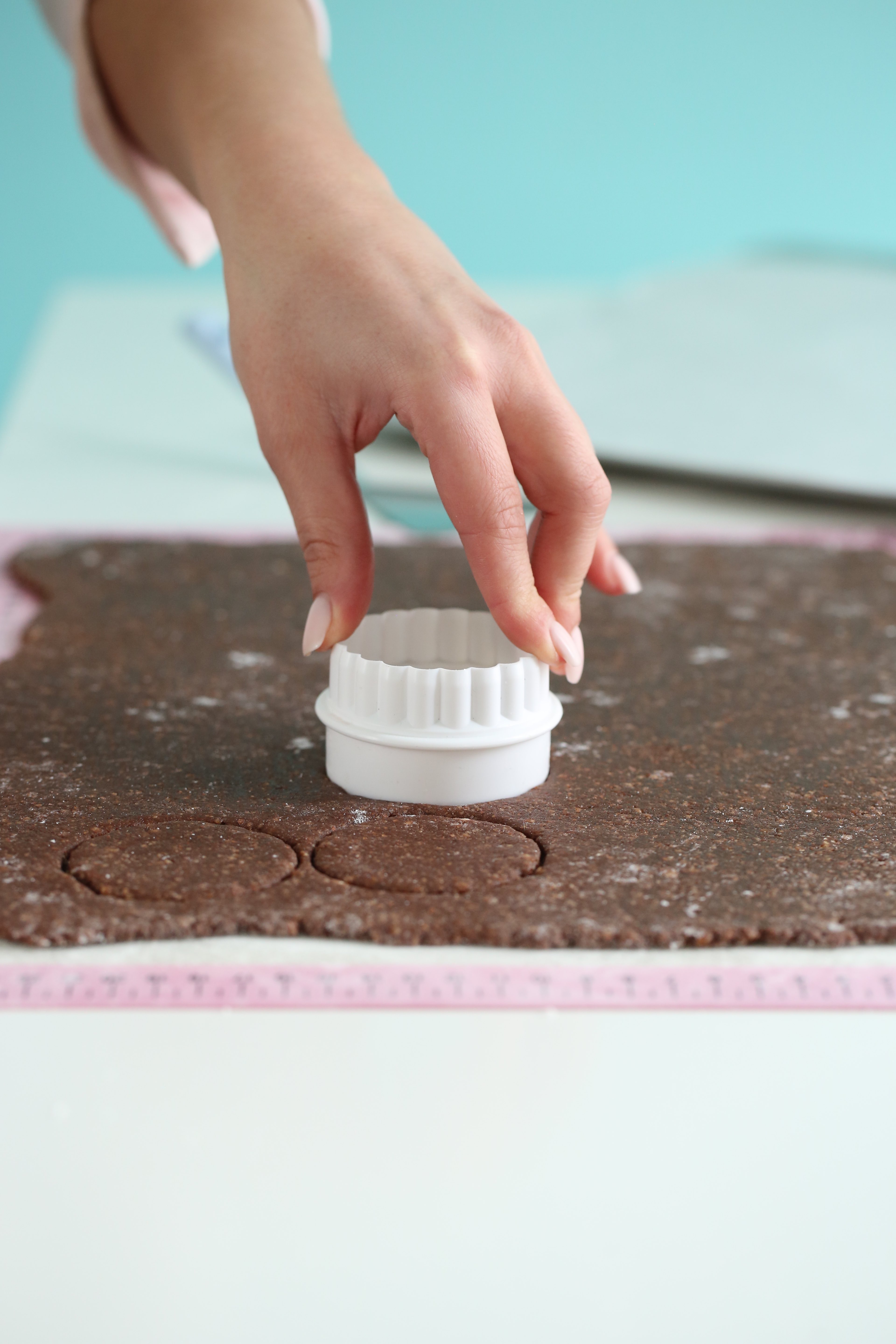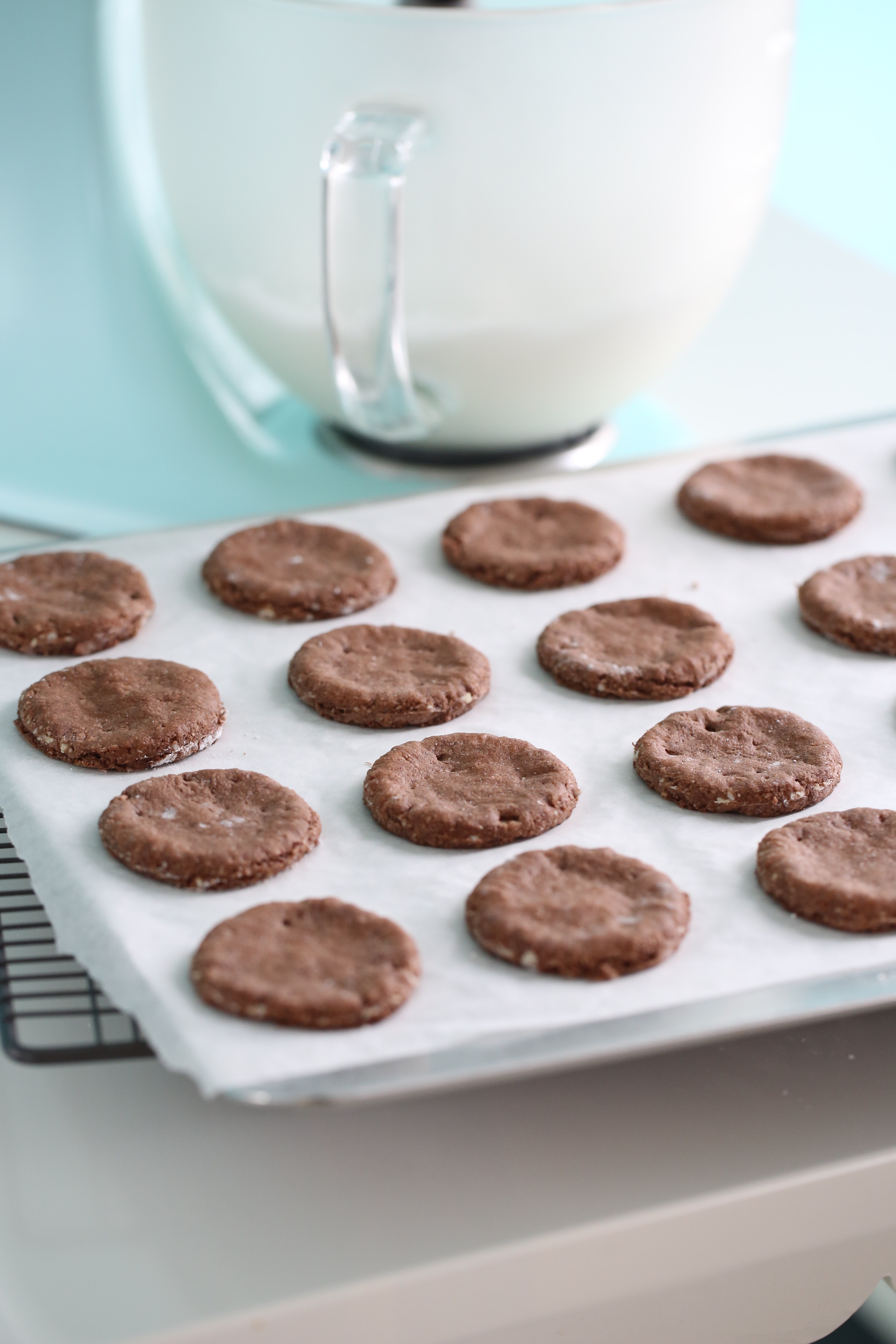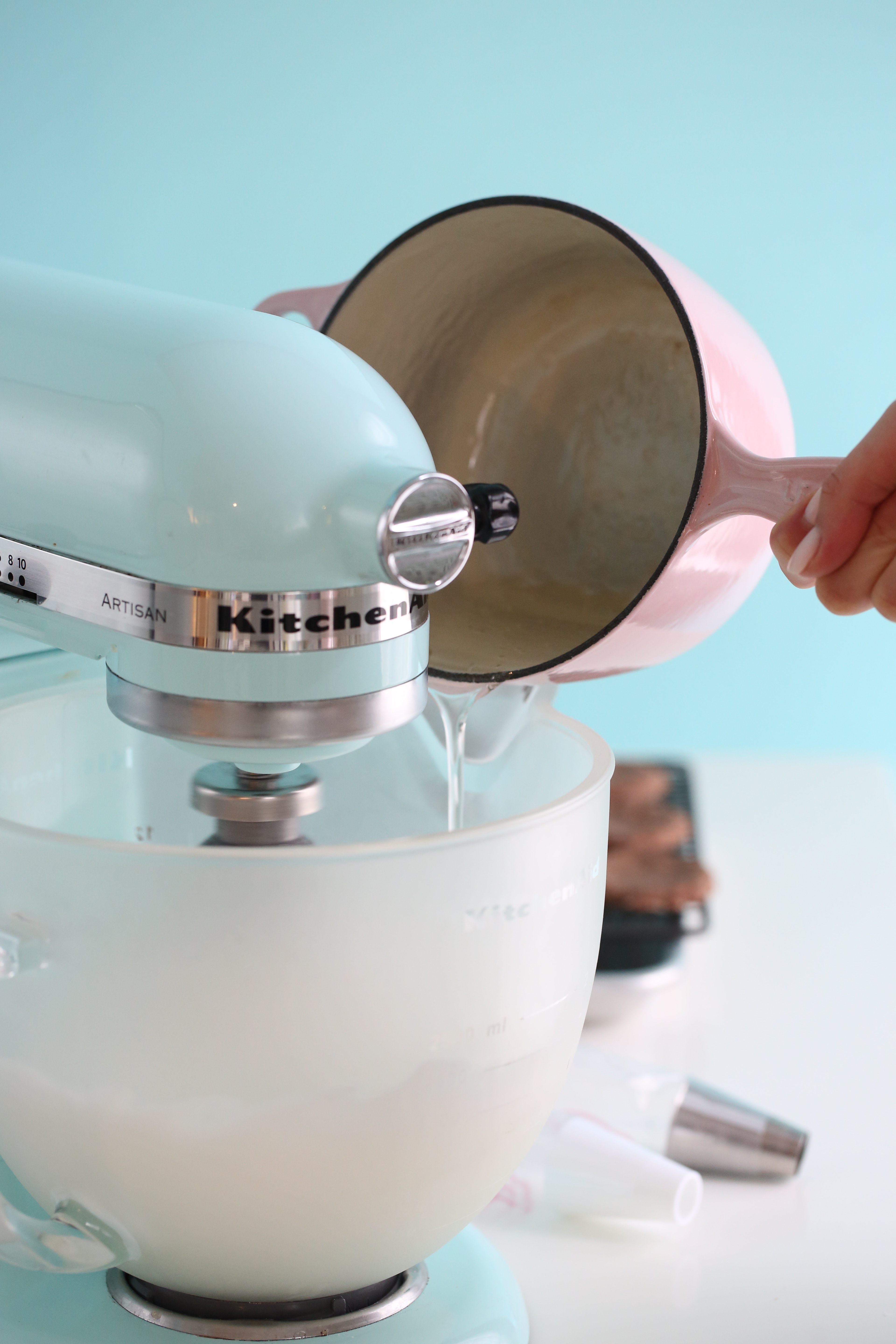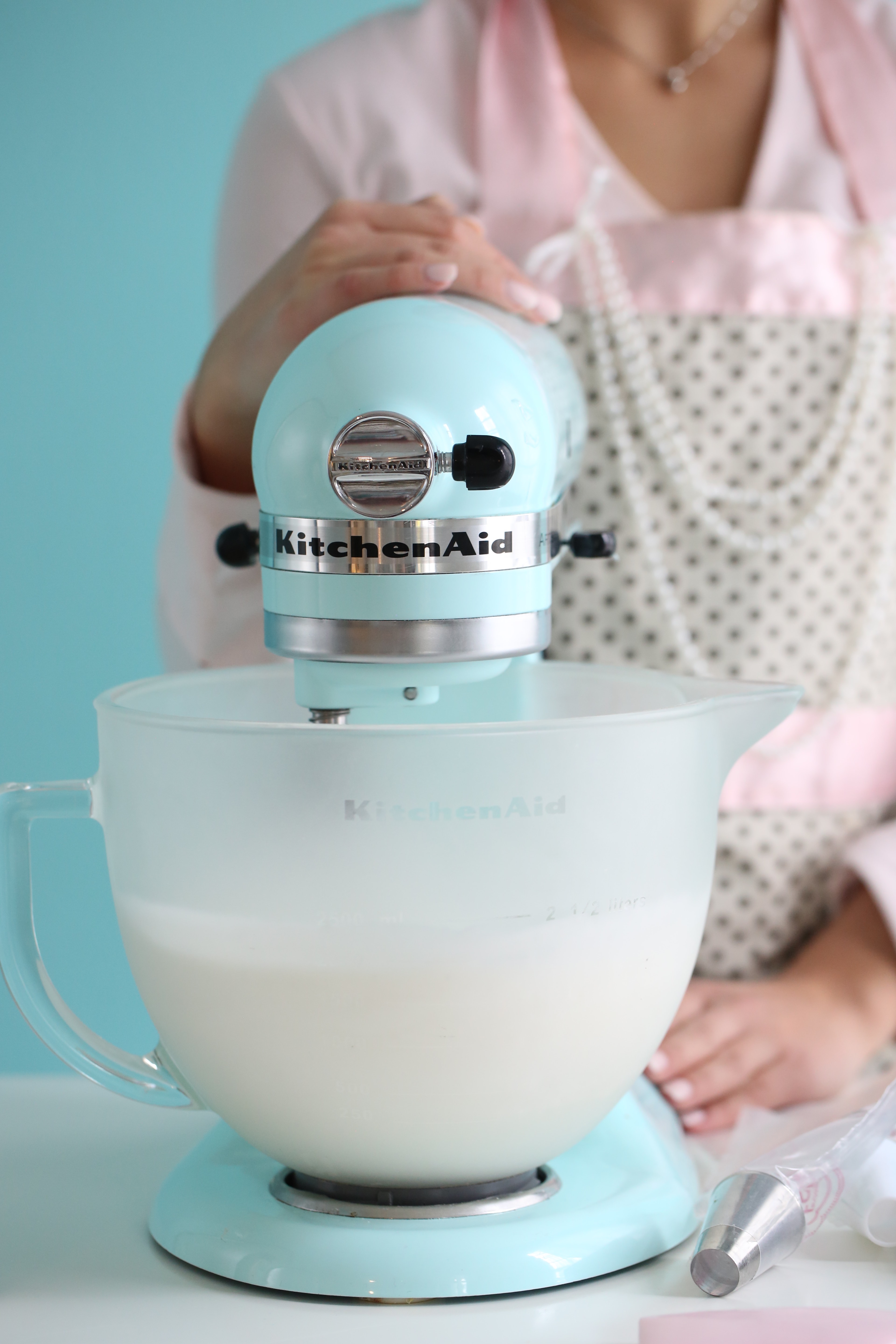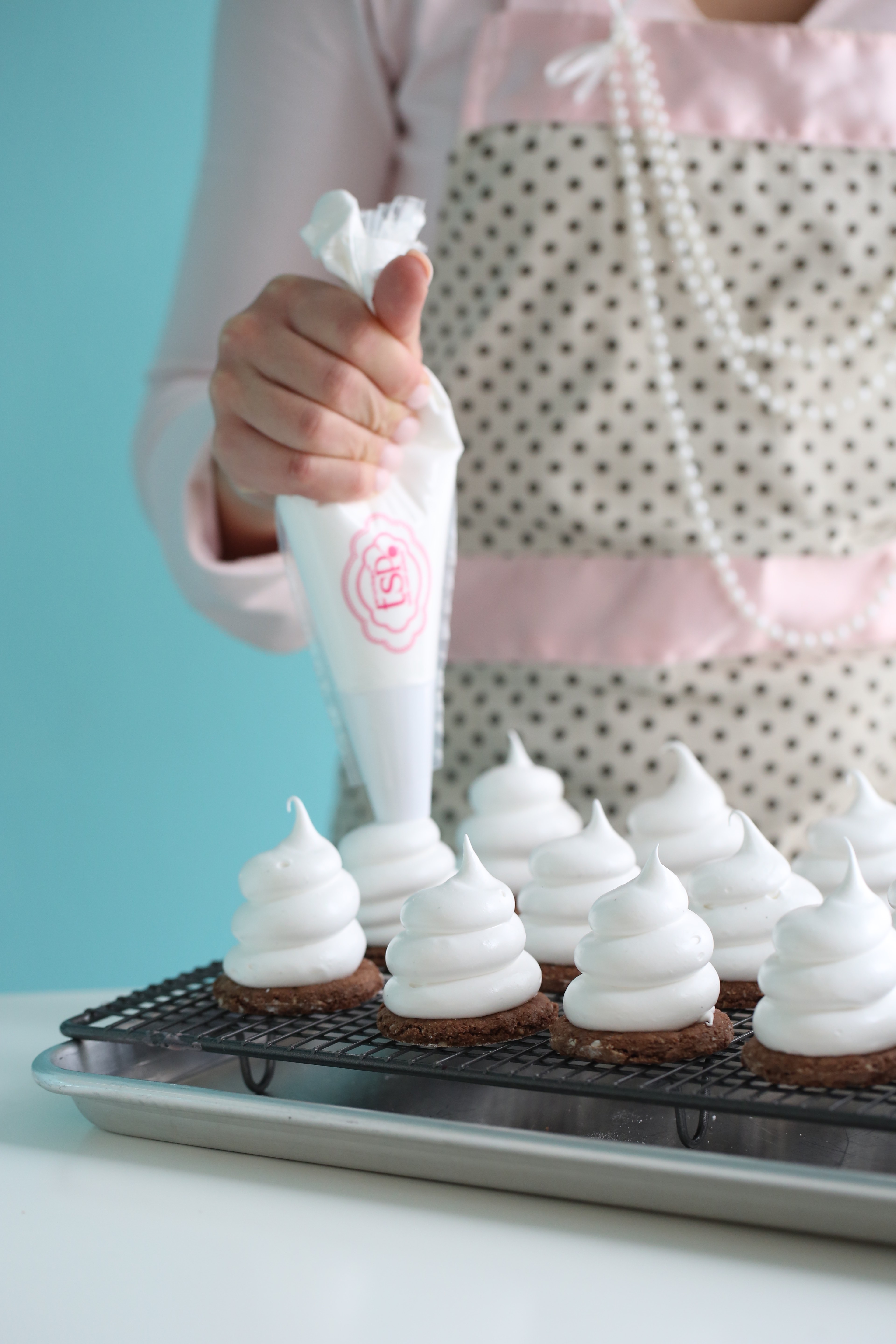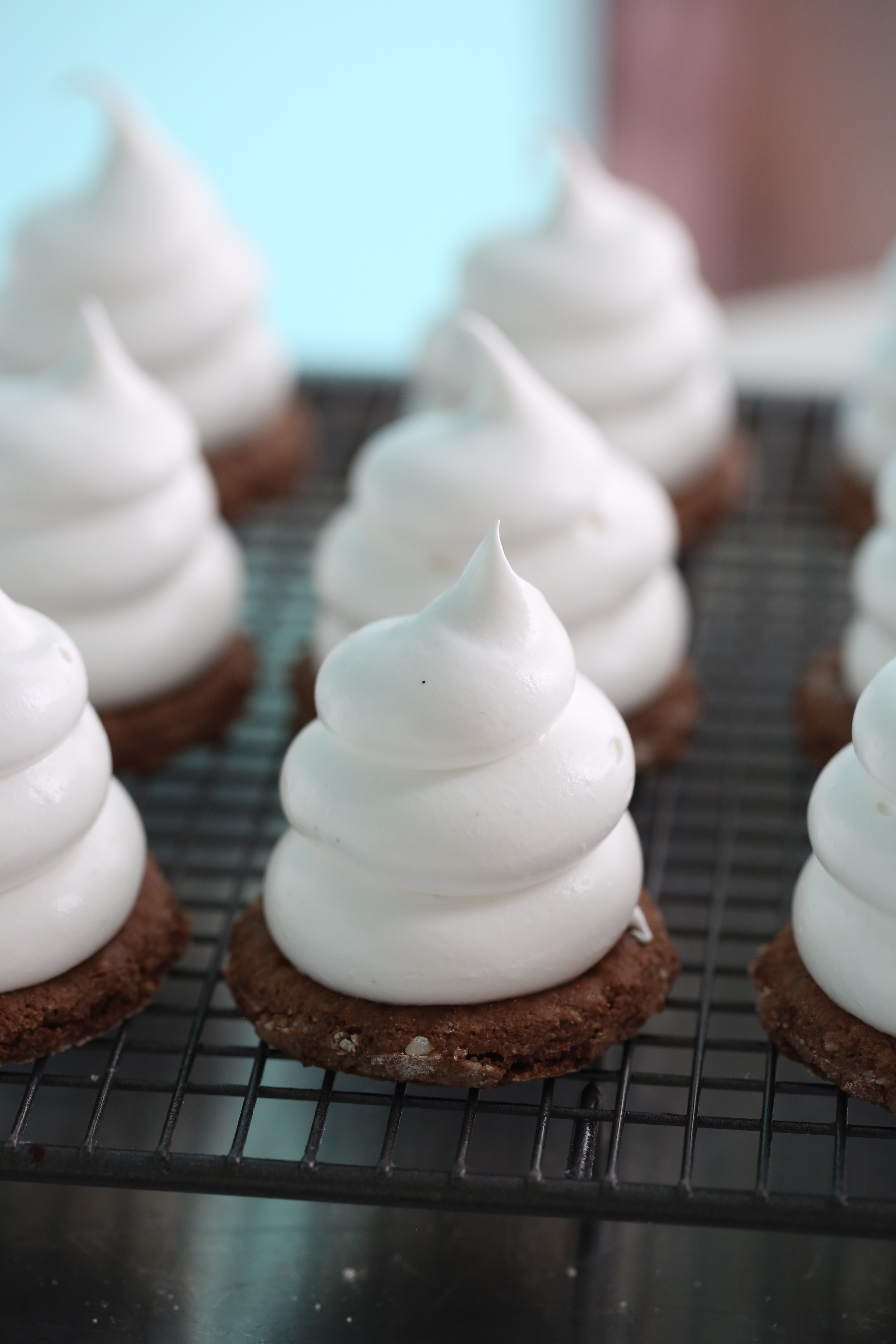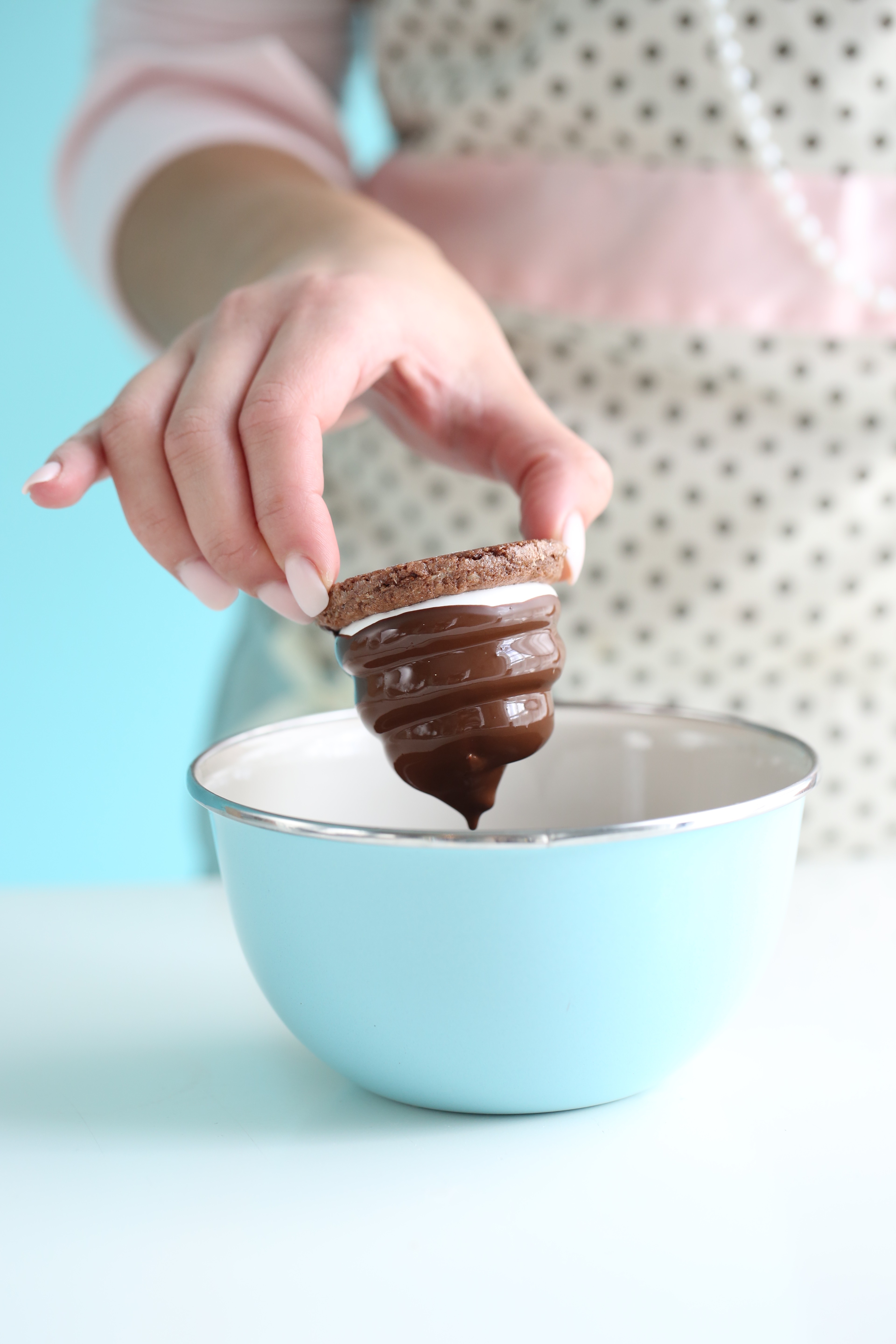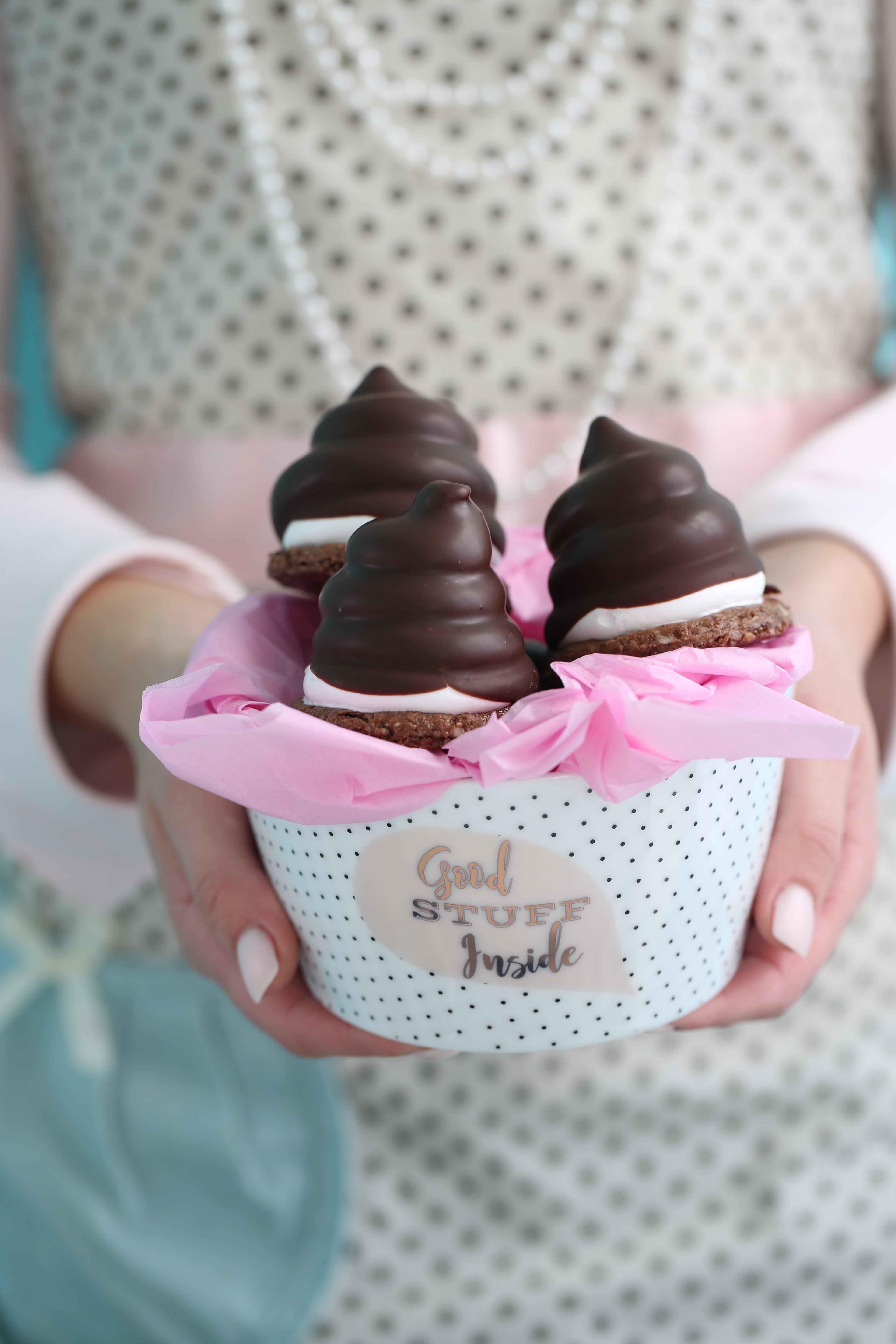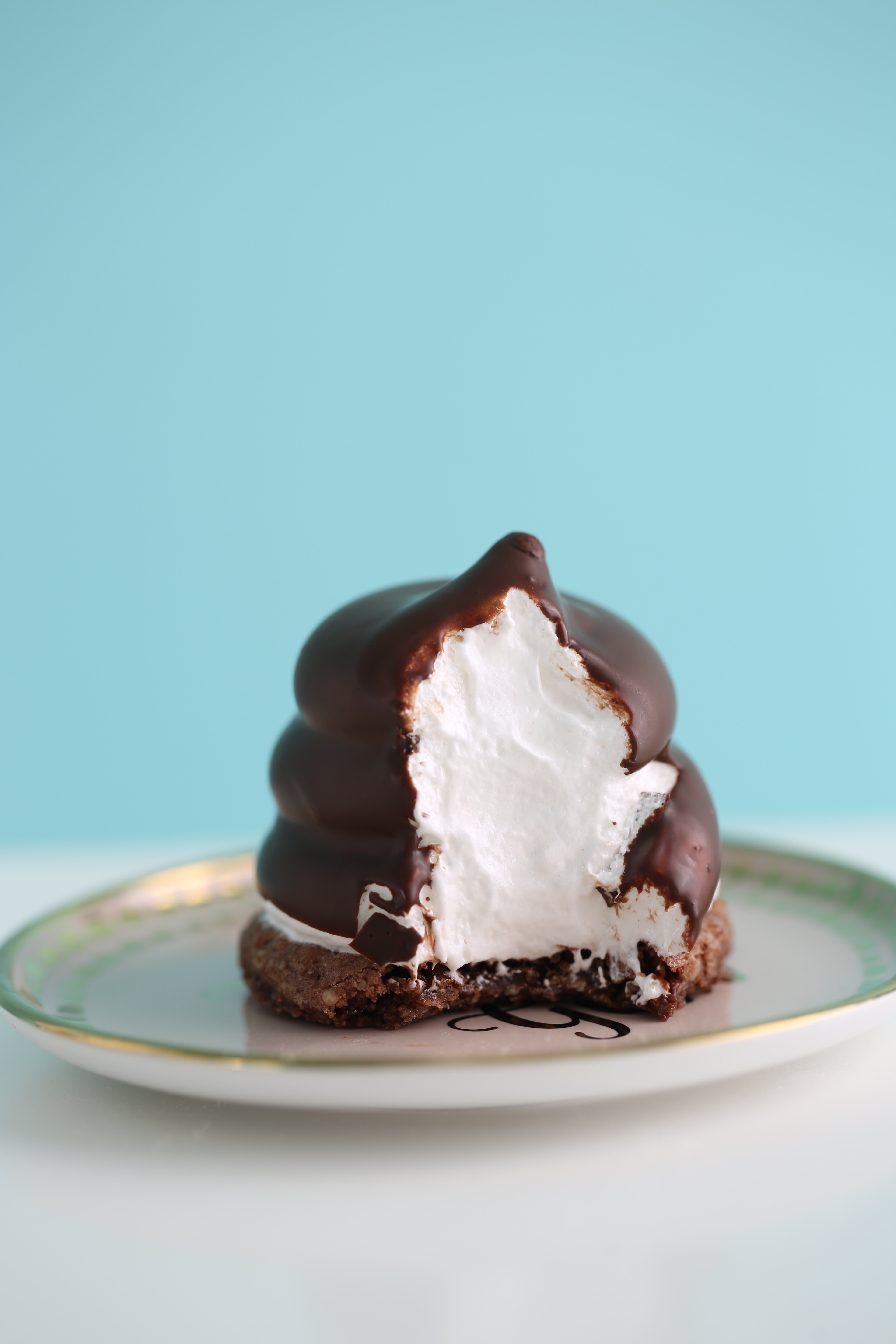 Chocolate Covered Almond & Fluff Cookies Recipe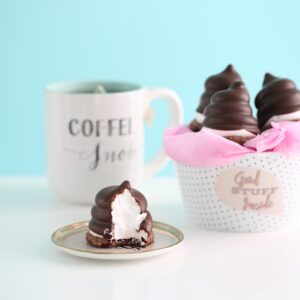 INGREDIENTS
For the Almond Chocolate Cookie Base:
2 ½ cups (340 g) whole almonds
3⅛ cups (340 g) confectioners' sugar
⅛ cup (15 g) cocoa powder
2 egg whites
2 teaspoons vanilla bean paste or vanilla extract
For the Fluff:
1 cup + 3 tbsp. (225 g + 3 tbsp.) sugar
½ cup (120 g) light corn syrup / glycose
1/3 cup + 1 tbsp. (90 ml) water
2/3 cup - 1 tbsp. (150 g) egg whites
1 – 2 tsp vanilla bean paste / vanilla extract
For the Chocolate Coating:
5 oz (150 g) dark chocolate + 2 tbsp. coconut oil
INSTRUCTIONS
For the Almond Chocolate Cookie Base:
Preheat oven to 320°F (160°C). Line a baking sheet with parchment paper and set aside.
Process the whole almonds in a food processor until they are finely ground.
Add the confectioners' sugar and cocoa powder and process until blended. Add the egg whites and vanilla bean paste and pulse until the mixture comes together.
Dust your work surface with confectioner's sugar and knead the dough until nice and smooth, about 3 minutes.
Roll the dough to ¼-inch thickness and cut cookies using a medium round cookie cutter.
Place the cookies on the parchment paper ½ inch apart
Bake in the middle oven rack for 6-8 minutes, or until golden-brown around the edges.
If you overbake these cookies they will become to fluffy and puffed; you want them to remain flat so watch them closely after 6 minutes of baking.
If you happen to overbake them and they have become fluffy or puffed, right after baking press a glass slightly on each cookie.
Transfer cookies to a wire rack to cool completely. (The cookies may be stored in an airtight container for up to 1 week).
For the Fluff:
Combine the sugar, light corn syrup and water in a small saucepan fitted with a candy thermometer. Stir until the sugar is totally dissolved, once it has dissolved do not stir any longer and let it heat over a low-medium heat until it reaches 240ºF (117ºC).
Wipe a stainless steel bowl and the whisk of an electric mixer with a paper towel dampened with a little lemon juice to eliminate any trace of grease.
Place the egg whites into the bowl fitted with the whisk attachment.
Turn the mixer on low speed. As soon as it starts to foam, add the 3 tbsp. of sugar a spoon at a time.
When the syrup reaches 240°F / 117°C, slowly pour the sugar syrup into the egg whites aiming for the side of the bowl, rather than the whisk, when all the syrup is added, turn the mixer to medium high speed and whisk until the frosting becomes thick and glossy ad hold a firm peak, and the bowl only feels slightly warm.
When ready add the vanilla bean paste and mix until just combined.
To Decorate:
Place fluff in a pastry bag fitted with a large round tip.
Pipe swirls on top.
Melt the chocolate in the microwave and add coconut oil, and let cool some minutes.
Put the piped cookies on a baking sheet covered with parchment paper and place it in the freezer for about 20- 30 minutes.
Remove the piped cookies from the freezer. Place a wire rack on a cookie sheet, so you don't waste any chocolate pluss you can re-warm it in case you have not enough chocolate.
Put the piped cookies on the wire rack and drizzle these cookie in the melted dark chocolate, or you can dip them in the chocolate.
Leave it on a wire rack to set.
Refrigerate until ready to serve.