Celebrate Mother's Day Brunch at Home with This Delicious Strata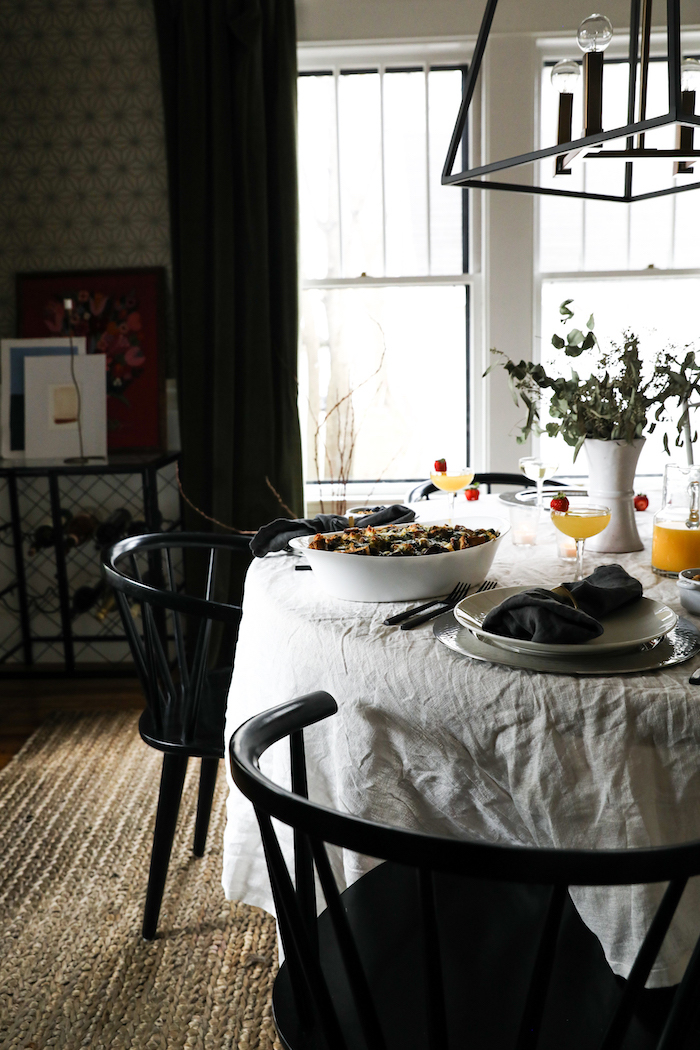 Mother's Day celebrations. Something I so debate about in my mind. Do I want a big Mother's Day thing? No. I don't think so. I don't like to make a big fuss. Do I want it to go unnoticed? Of course not. And I want to celebrate all the moms in my life. I just prefer something that feels reasonable and approachable. Cue: Mother's Day Brunch at home.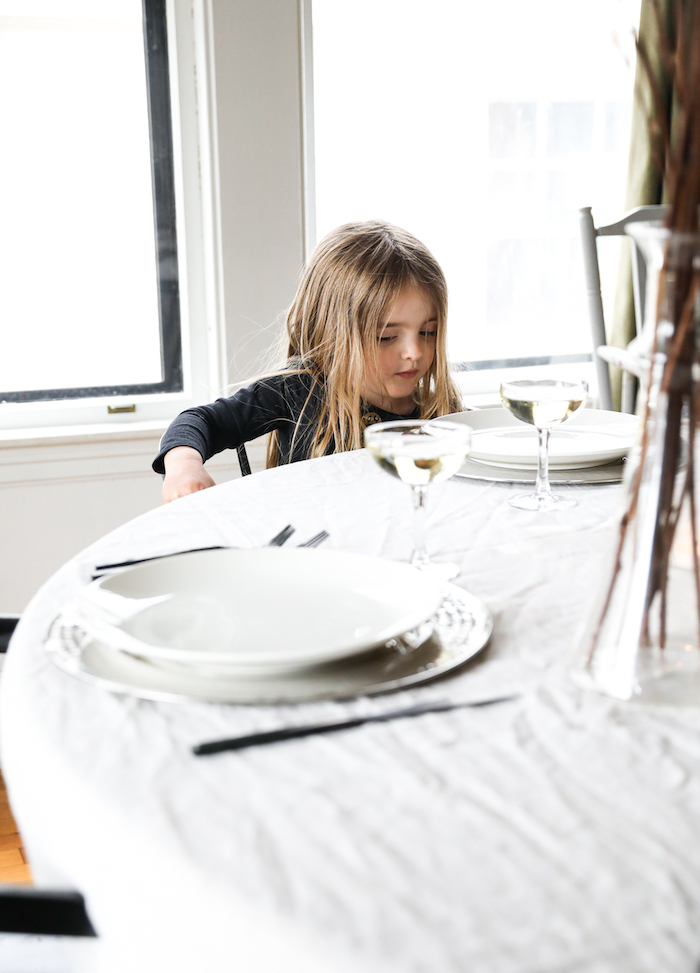 The perfect solution to a low-key celebration that can include grandmothers from afar (hello, Zoom!) or an intimate, immediate-family-only celebration, right there in your dining space. All without too much hoopla. Or, if you're the kind of mom that wants the wipe your hands of any cooking responsibility on our special day, you could of course forward this off to your partner. Hint, hint.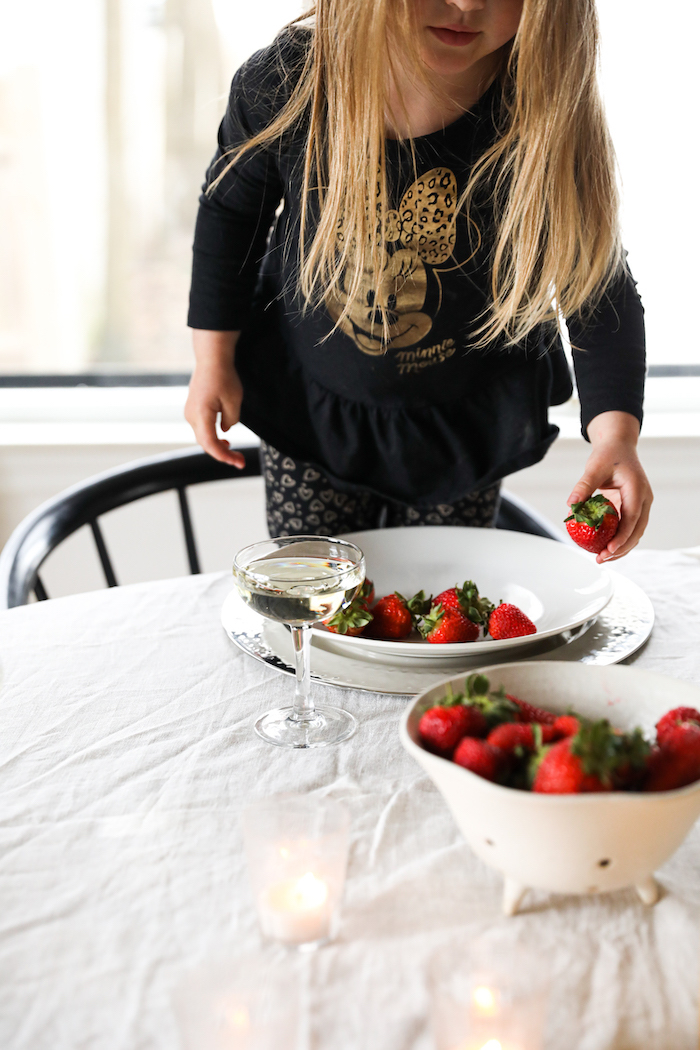 Now, this brunch doesn't have to be anything over the top. A delicious meal like my kale rapini, pesto, and browned butter sausage strata that can be prepped the day before.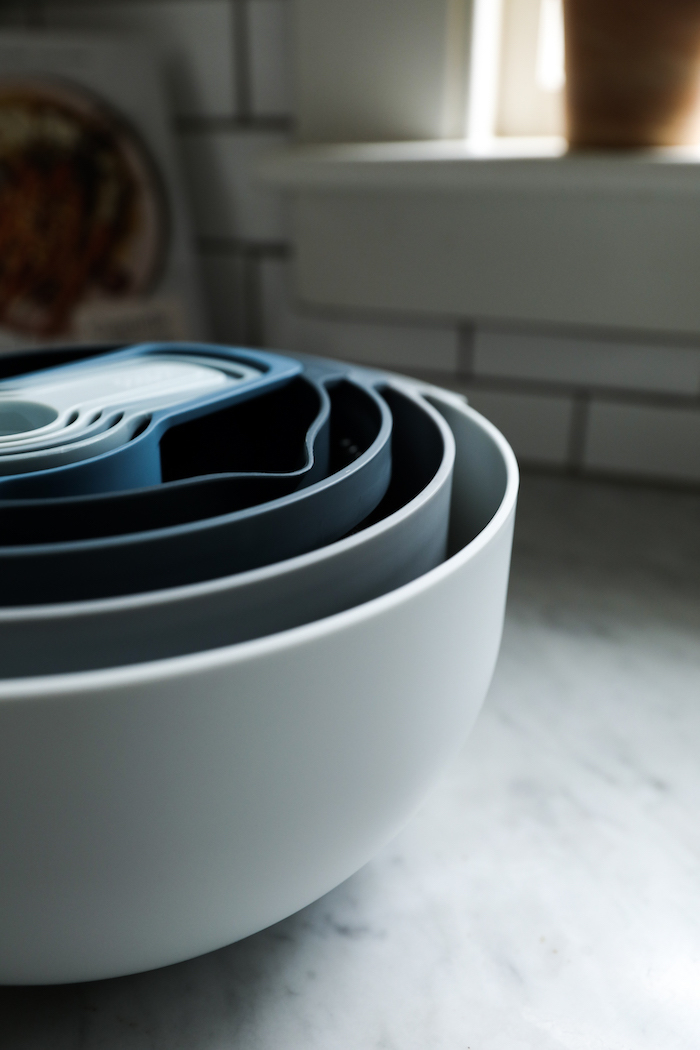 Nest 9 Plus Bowl Set

By Joseph Joseph

Shop Now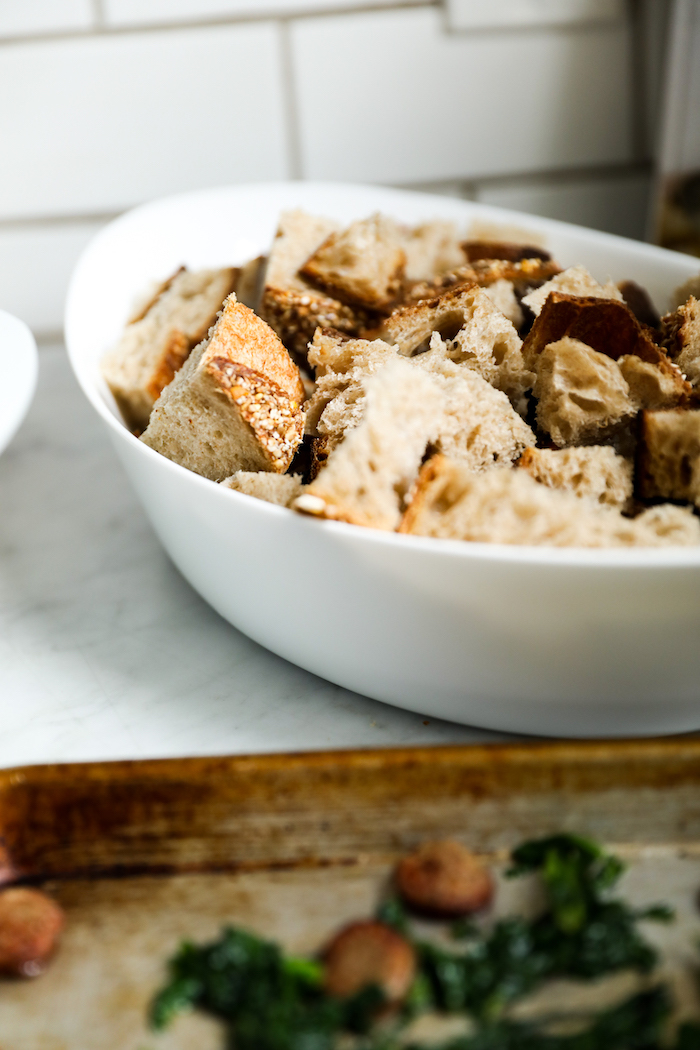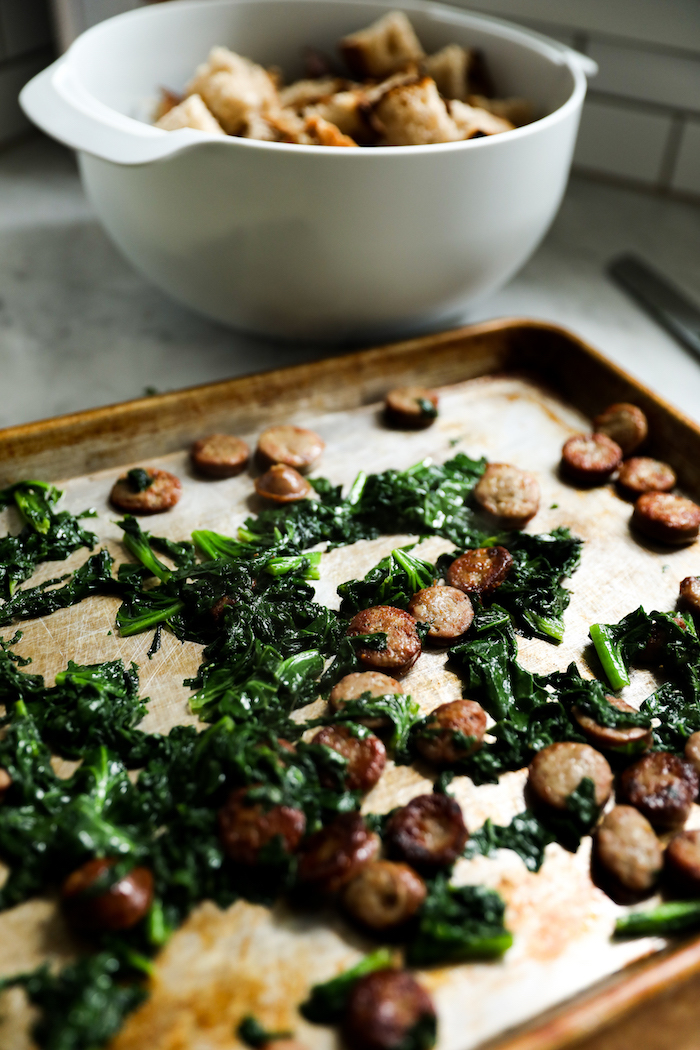 Smart Cuisine Baker's Essentials 5-Piece Set

By Arc

Shop Now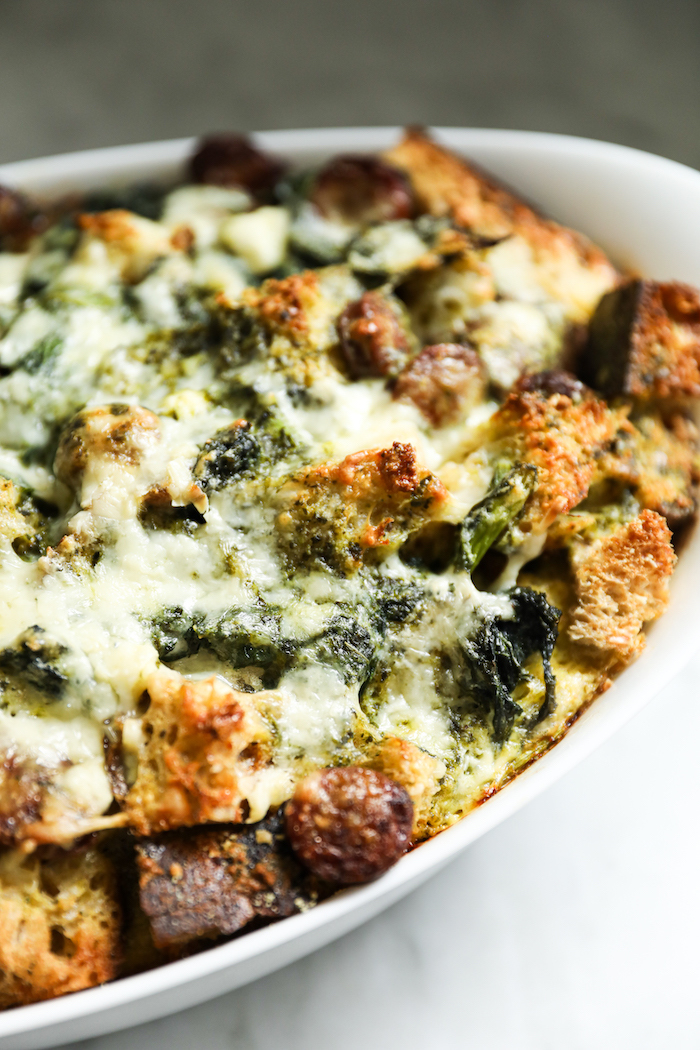 A few mimosas with freshly squeezed orange juice and strawberries to garnish.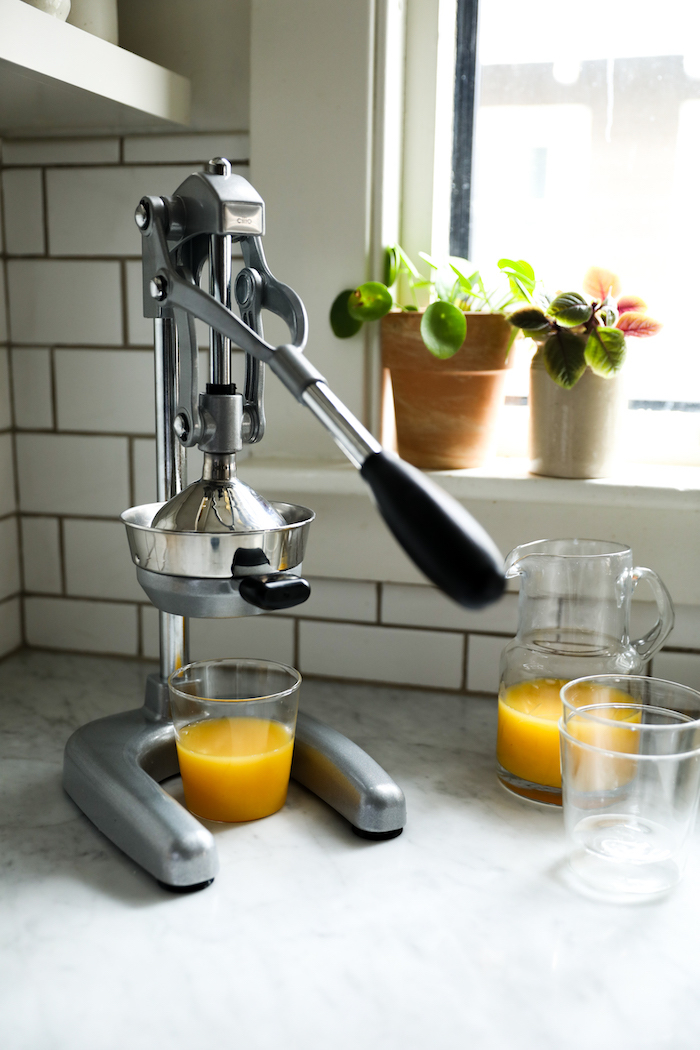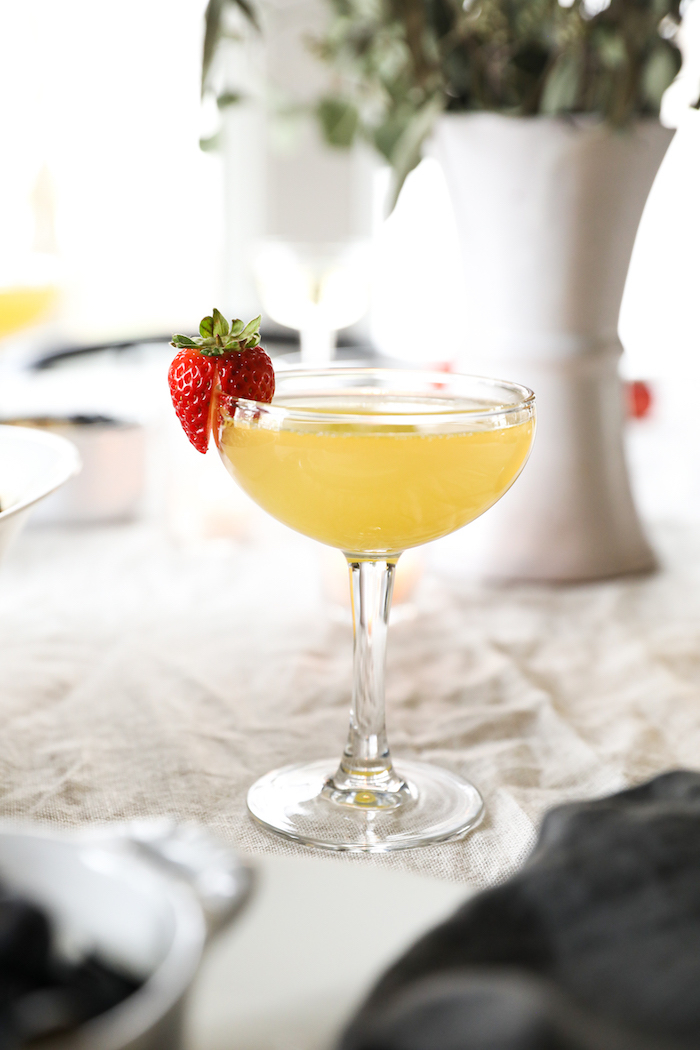 Silver Matte Citrus Press

By Frieling

Shop Now
Maybe a simple granola parfait.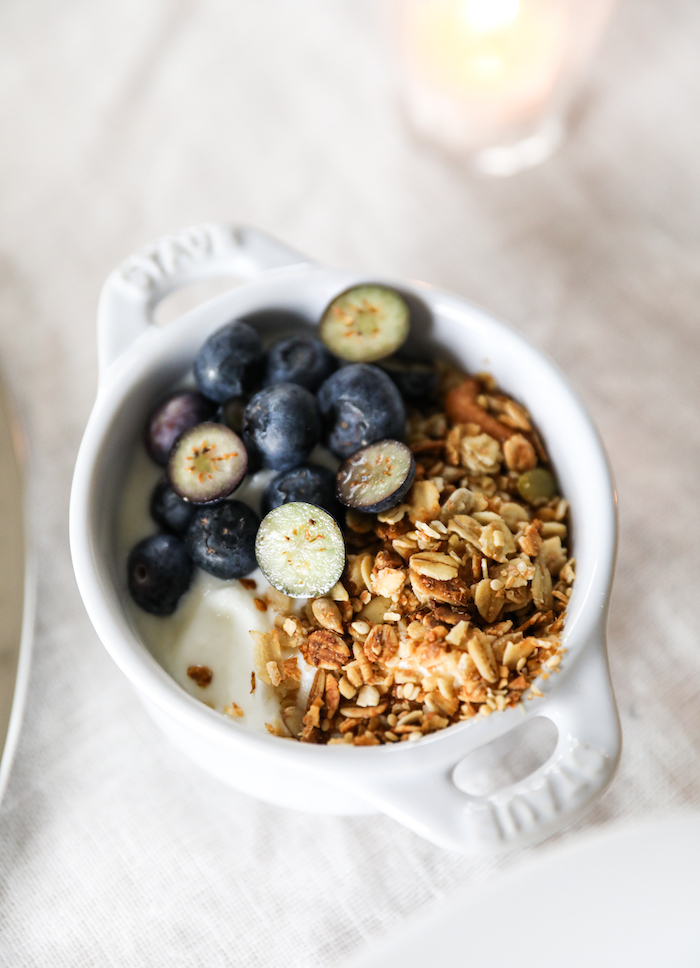 3-Piece Mini Round Cocotte Set

By Staub

Shop Now
A properly set table with chargers and votives.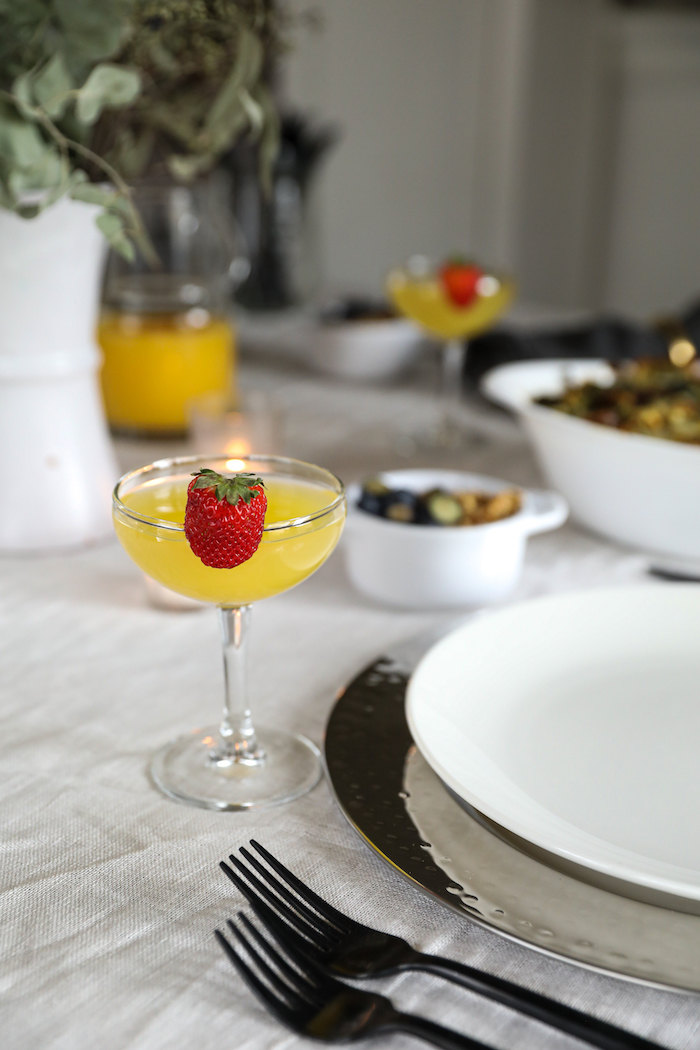 Hammered Charger Plates (Set of 6)

By Old Dutch

Shop Now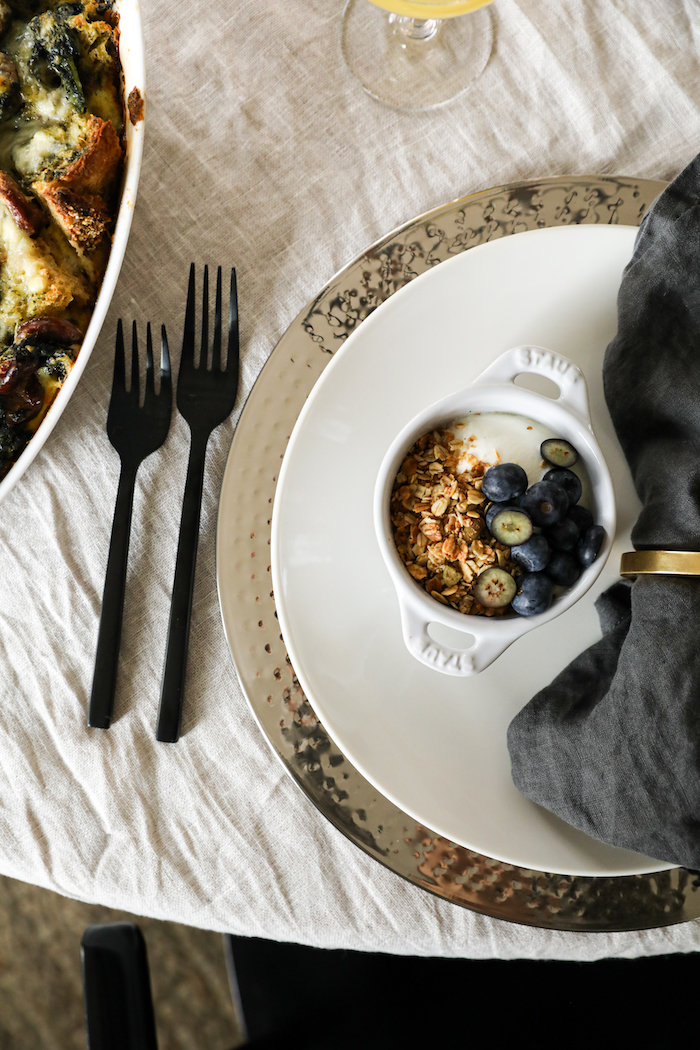 Arezzo 20-Piece Flatware Set

By Fortessa

Shop Now
And a few foraged branches to bring the outside in. No fancy flowers. Just what's blooming right now in your neighborhood.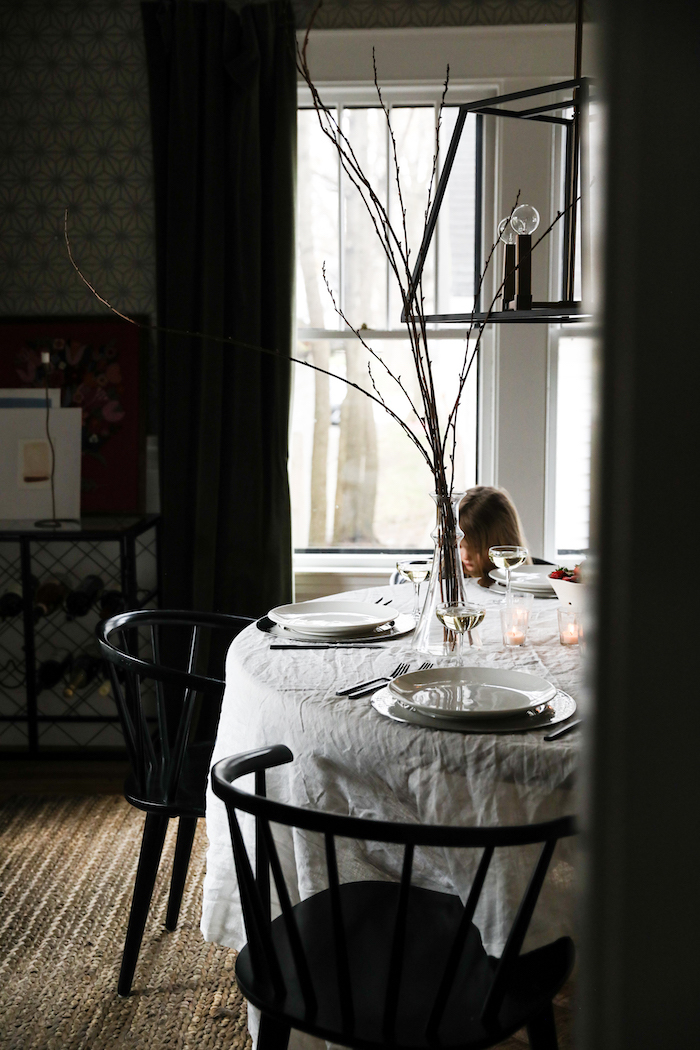 I love this kind of meal. It's a little extra special, aesthetically pleasing, delicious, and comes together without too much fuss. The perfect way to celebrate being a mom. Happy Mother's Day, friends!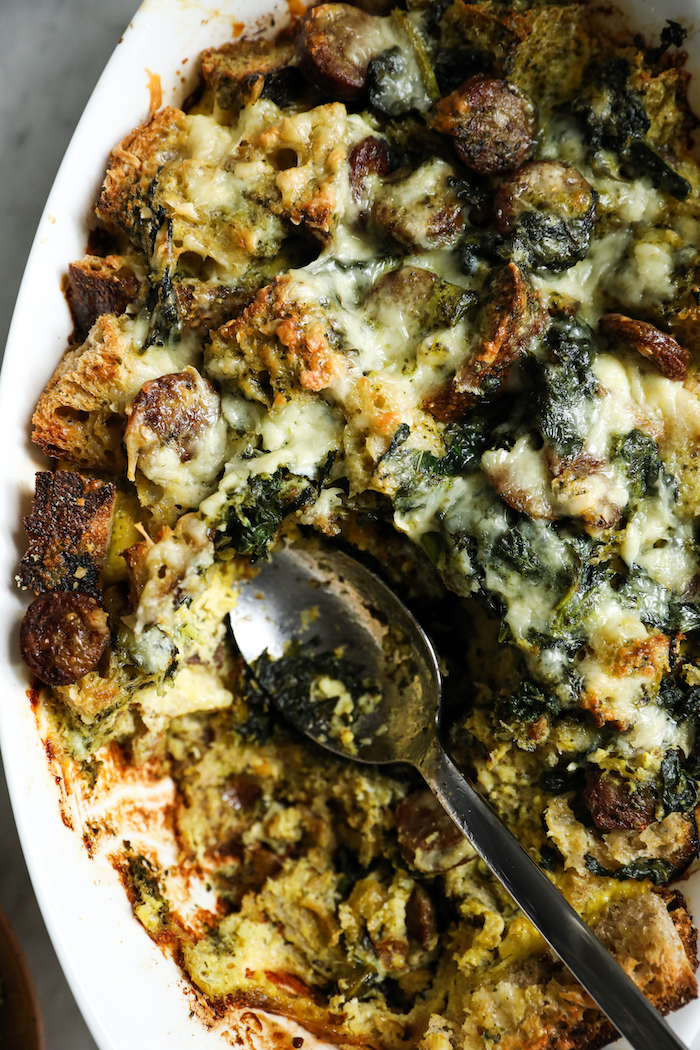 Kale, Pesto & Browned Butter Sausage Strata
This delicious meal like my kale rapini, pesto, and browned butter sausage strata that can be prepped the day before. It makes any occasion a little extra special, aesthetically pleasing, delicious, and comes together without too much fuss.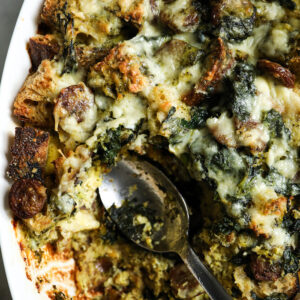 Ingredients
1

Loaf of Sourdough Boule

10

oz

browned butter sausage (or any breakfast sausage), sliced into bite-sized pieces

1

Kale rapini bunch, washed and chopped into small bite-sized pieces

4

garlic cloves, minced

3

tbsp

oil

15

eggs

1.5

cups

whole milk

130

g

pesto Genovese

1

tbsp

dijon mustard

1

tsp

salt

.5

cups

pecorino Romano, grated

2

cups

extra-sharp white cheddar cheese, shredded
Instructions
Preheat your oven to 375 degrees. Chop and rip bread into 1" cubes and set aside.

In a large pot, heat oil over medium-high heat. Add sausage and fry until golden brown on each side. Add garlic and kale. Cook down until kale has reduced down completely.

Remove from pan and spread kale and sausage mixture onto a large sheet tray to cool completely while you prepare the rest of the strata.

In a large bowl, whisk eggs, milk, pesto, and salt. Set aside.

Create an assembly line of bread, sausage/kale mixture, both cheeses, and egg mixture.

Butter your baking dish.

Depending on how deep your dish is, you may need to layer three times. If your baking dish is shallow, two layers will do. Start by layering bread, followed by kale and sausage, next pecorino and cheddar. Follow this pattern until everything except the eggs and about 1/3 cup of cheddar is used up. Then, slowly pour egg mixture over top. Garnish with remaining cheddar cheese.

Cover with aluminum foil and bake for 30-45 minutes. Remove aluminum and cook until cheese is browned and bubbly, another 15-20 minutes. You may need to turn on the broiler to get a nice brown and crispy edges.

Let sit for about 5 minutes before serving, enjoy hot!
Nutrition
Serving:
1
g
Calories:
695
kcal
Carbohydrates:
9.5
g
Protein:
35.8
g
Fat:
57.1
g
Saturated Fat:
25.4
g
Cholesterol:
393
mg
Sodium:
1533
mg
Fiber:
0.6
g
Sugar:
4.1
g
Recipe Notes
Kale Rapini. Rapini is young and tender and less bitter than traditional kale. If you can't find it, any kale or hearty leafy vegetable will do. If you use frozen, cook the package as instructed in the recipe below, making sure to cook off any extra water.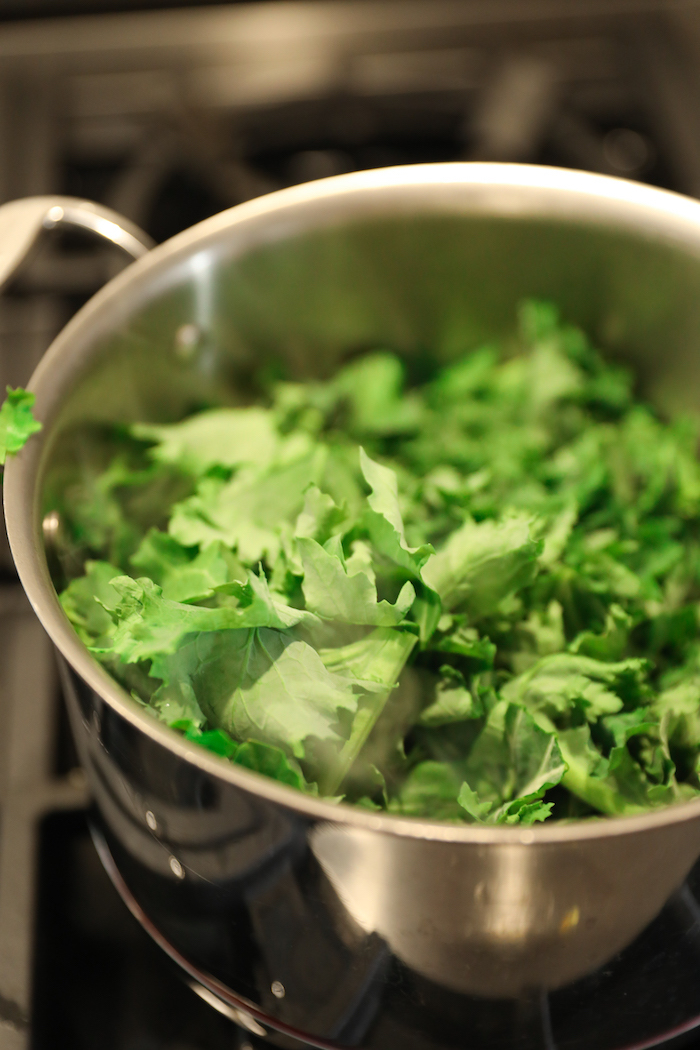 Browned Butter Sausage. I love this locally produced pork sausage. It's flavored with some maple syrup, spices, and of course browned butter. If you can't find this near you, a maple breakfast sausage would be a wonderful alternative.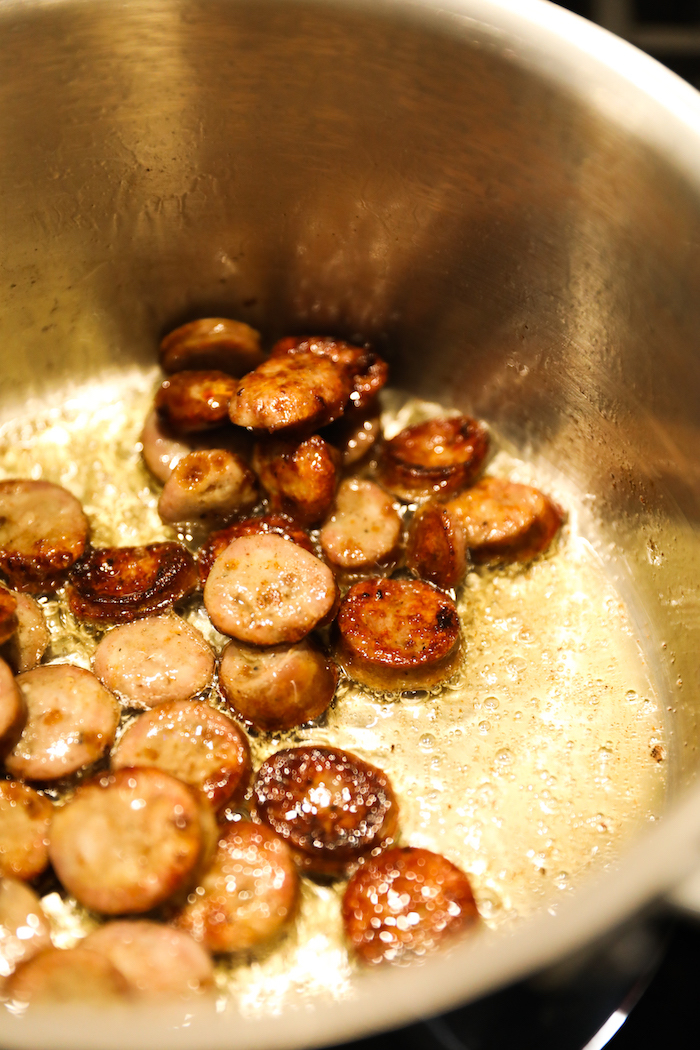 Pesto. I like to use a jar of Pesto Genovese here because it's just a little easier. Plus, my basil isn't growing big enough indoors this time of year to make a full batch from scratch.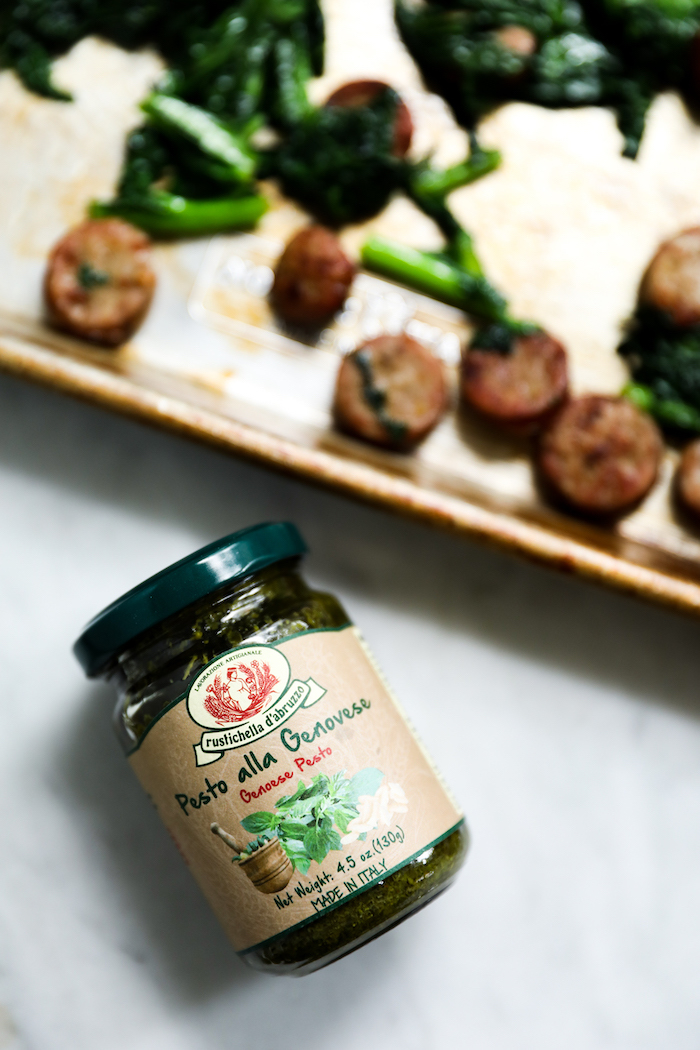 Eggs. It may seem like I call for a lot of eggs, and it's because I do. I've never made strata with less than a dozen, and honestly once you pour the milk and egg mixture over top of the bread, it might not even seem like enough. I've found over time that 15 eggs are the sweet spot.
Sourdough Boule. I love to use a sourdough loaf from our local market. It's perfectly sour and chewy, however, any big crusty bread will do. Leave out the loaf for a day or two and get it nice and crunchy.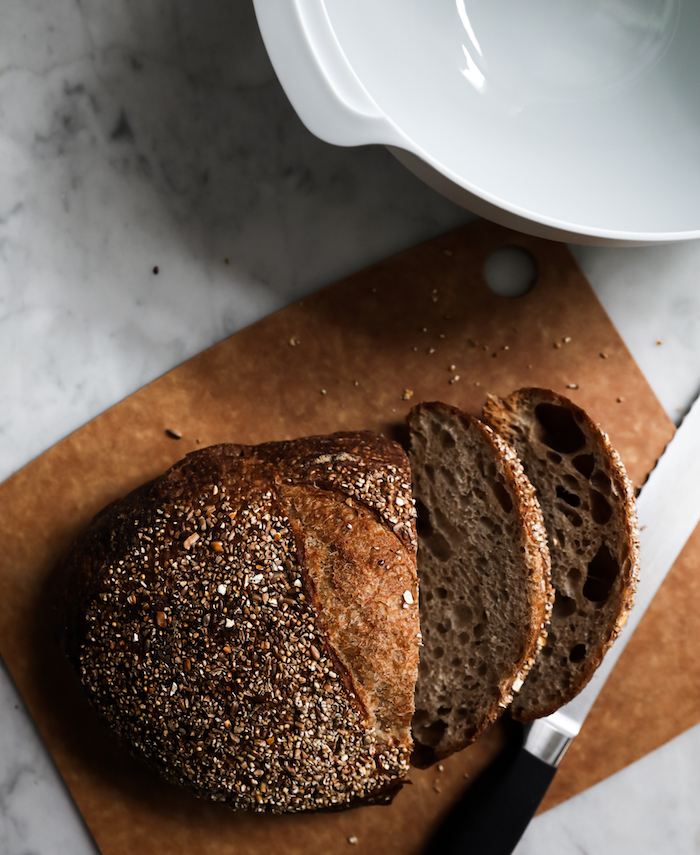 Milk. I call for 1.5 cups of whole milk. However, you could use 1 cup of whole milk and 1/5 cup heavy cream or half and half if you so desire. I decided to go for whole milk only because I figured it was one less ingredient to pick up. This recipe works great either way.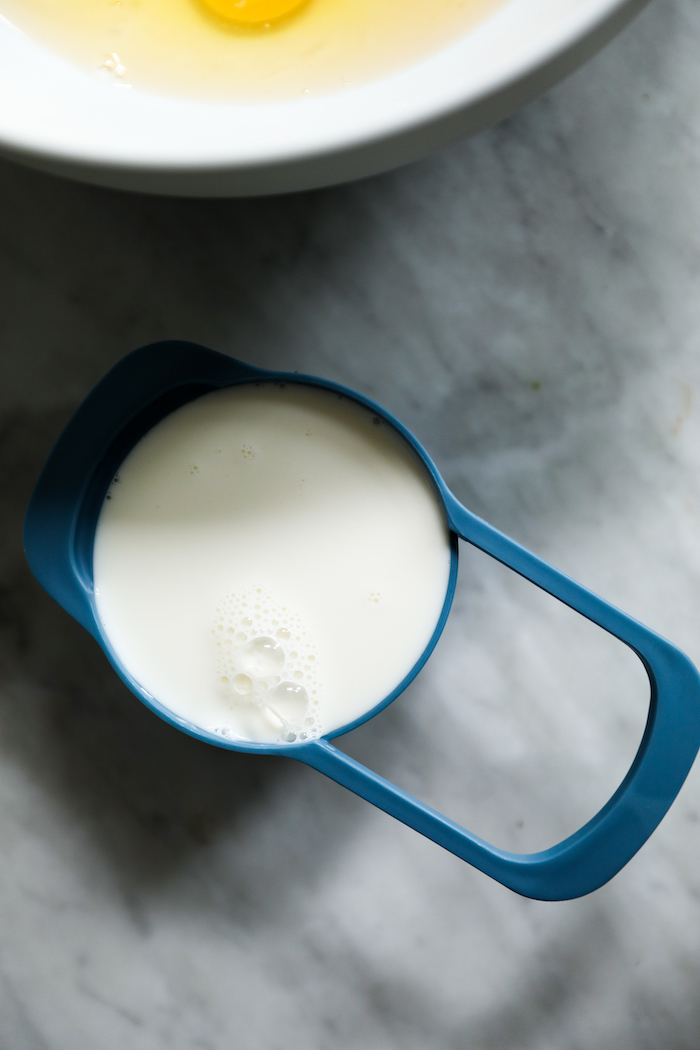 Cheese. I recommend extra sharp white cheddar cheese, but any cheese with a nice melt would work fine. Gruyere would be my second top choice. You could even do a cup of each. Again, I decided to call for just cheddar to minimize ingredients.