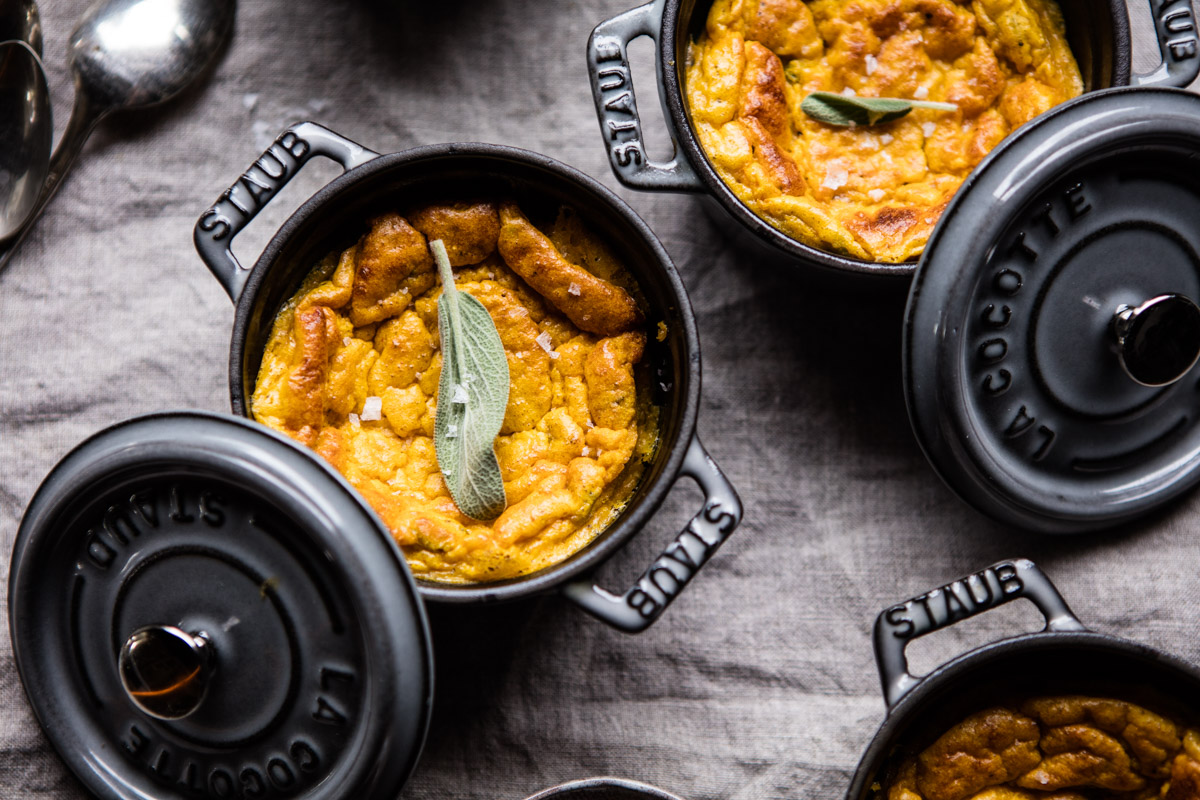 With Thanksgiving only a day away, and Christmas entertaining following right behind, we all need a list of go-to dishes for upcoming holiday parties. These cheesy soufflés are a must make for that recipe list.
They're the perfect side dish to any meaty main course, are a great vegetarian option, and most importantly, are simple and DELICIOUS!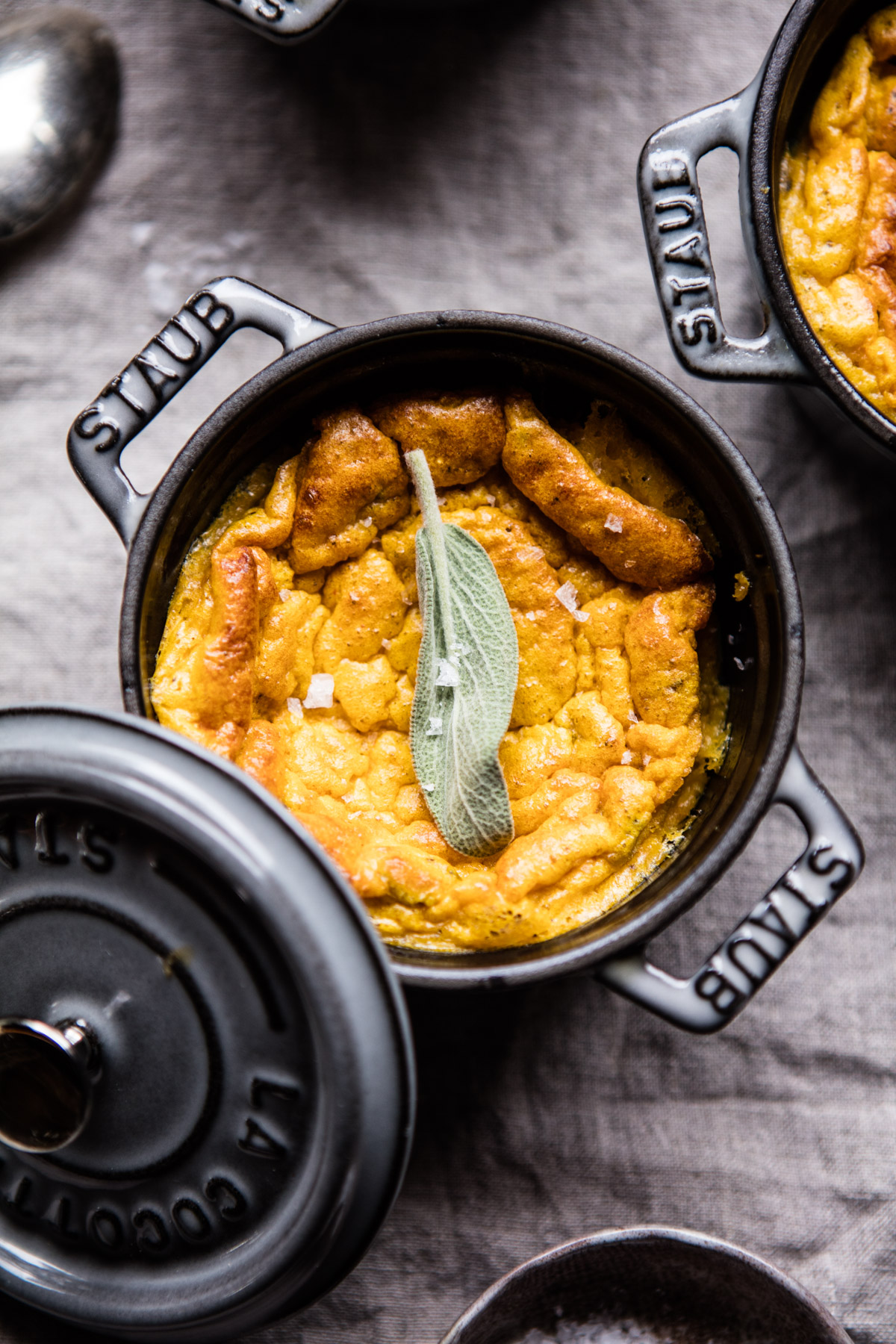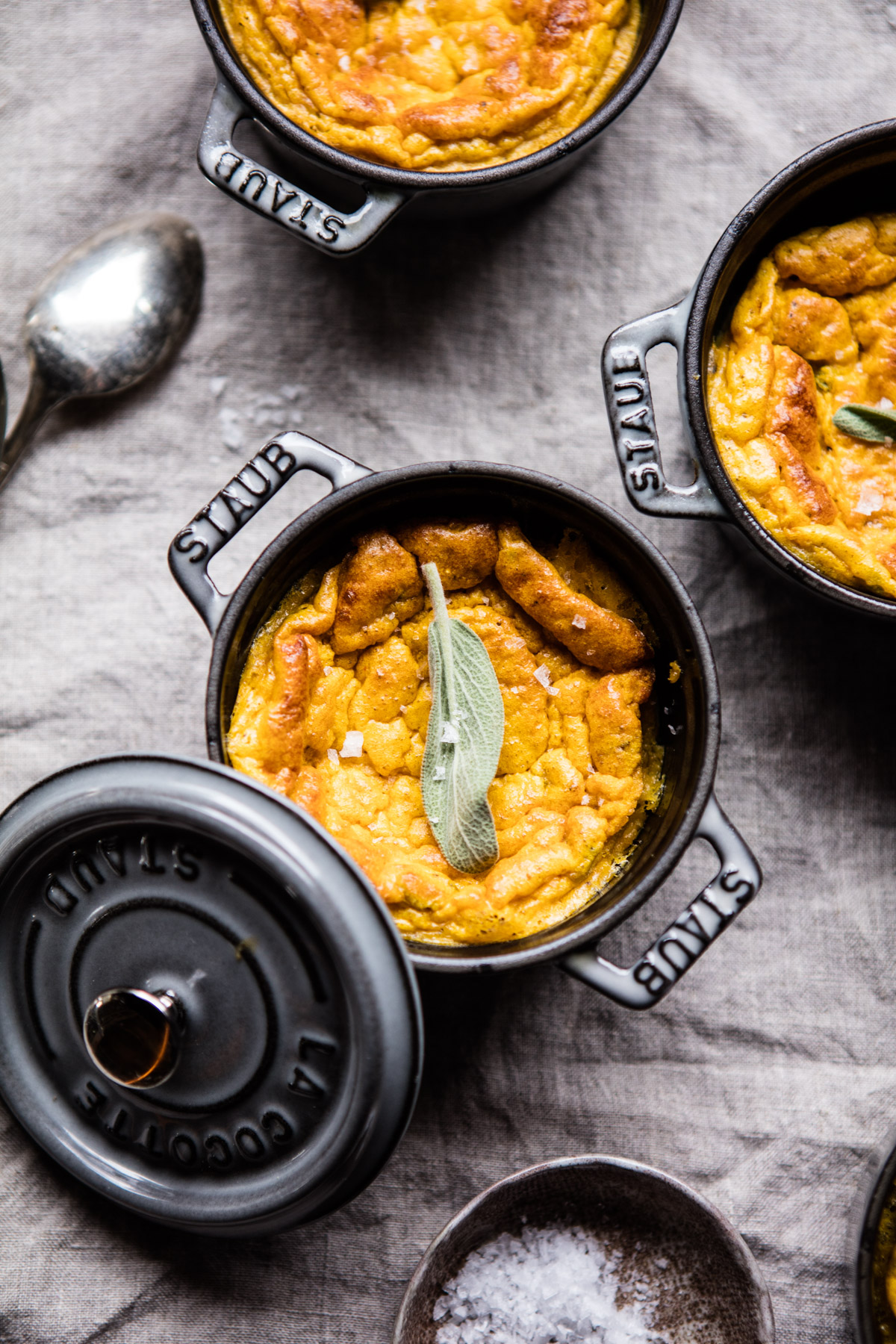 I like to bake the soufflés in mini Staub Cocottes for cute individual serving sizes.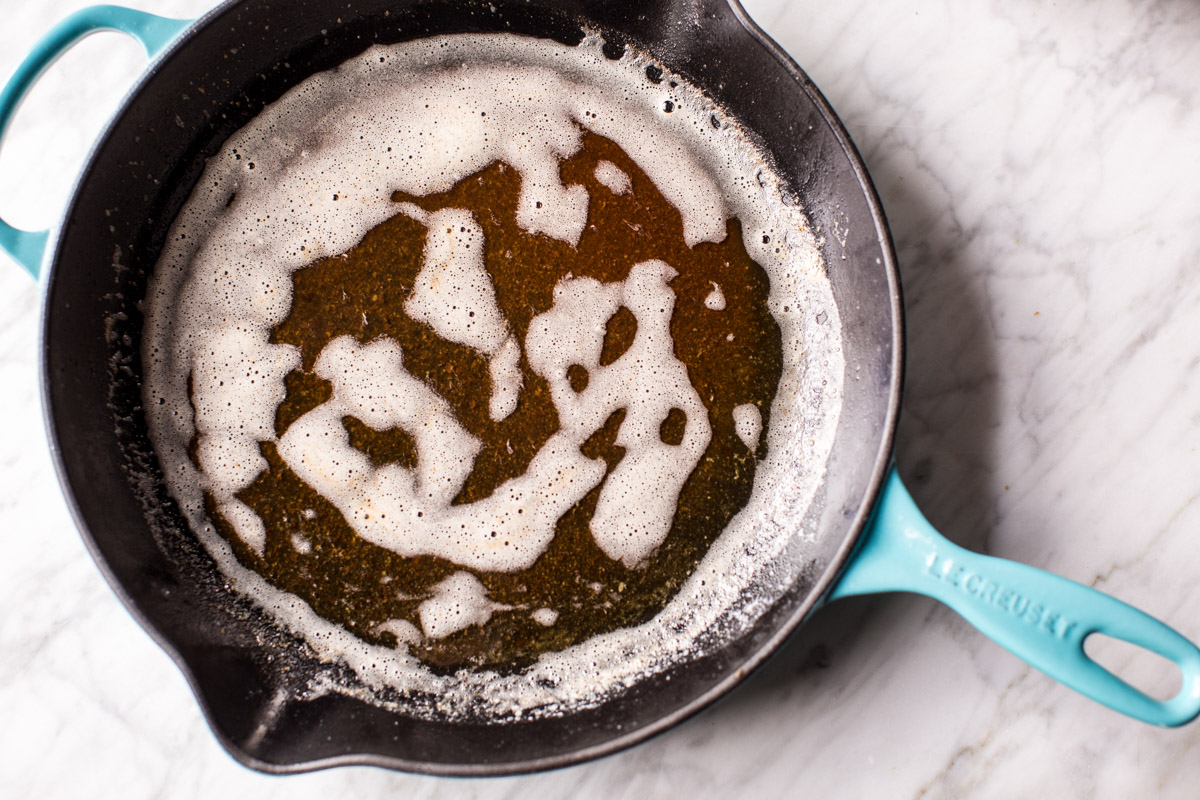 However, if you're serving a large crowd, this recipe can easily be doubled or tripled. If you double the recipe, simply bake in a 9×13 inch-baking dish for 60 minutes.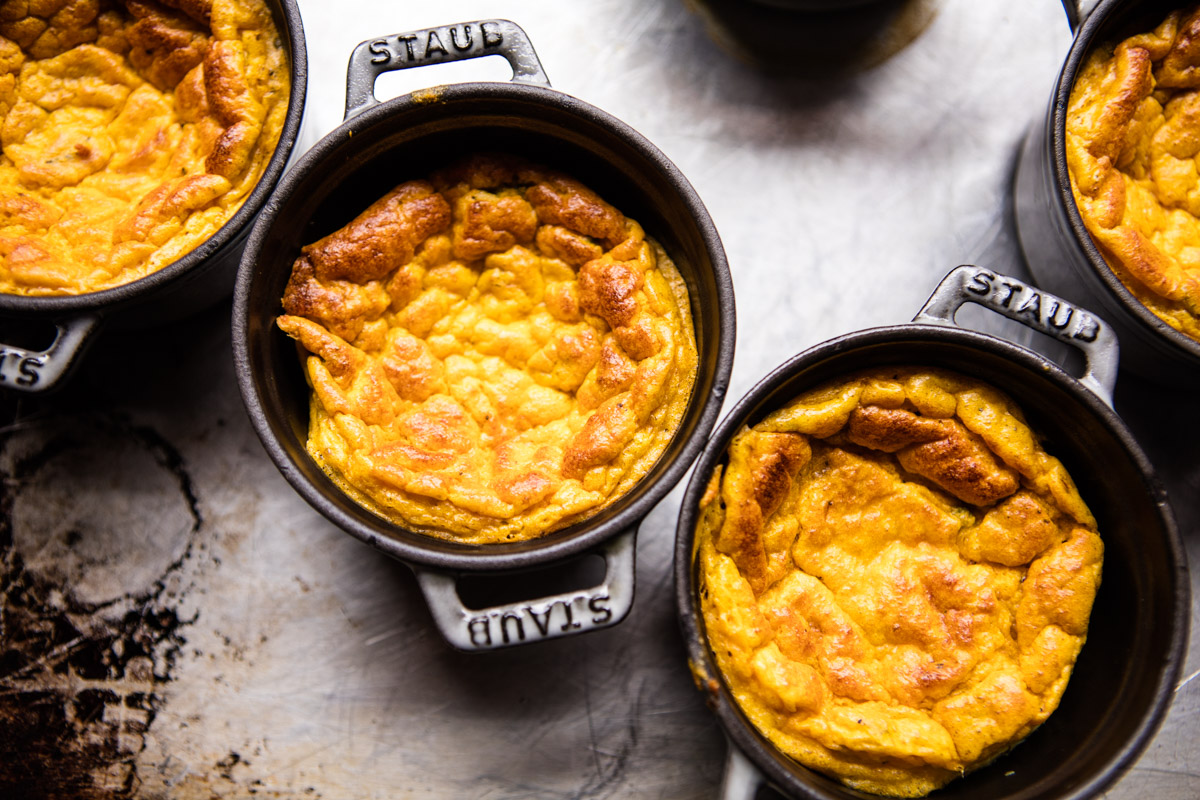 One more tip…you can prepare the soufflé batter in advance and keep it in the fridge until ready to serve. When you're ready to bake, remove the soufflés from the fridge and have them sit on the counter while the oven preheats. Bake as directed.
Butternut Squash Souffle Recipe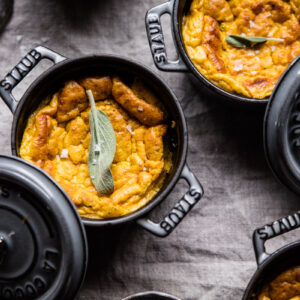 INGREDIENTS
4 tablespoons butter, melted
1 cup butternut squash puree
salt and pepper, to taste
4 eggs, whites separated from the yolks
¾ cup heavy cream
1 teaspoon vanilla
8 ounces Gruyère cheese or sharp cheddar, shredded
1 tablespoons chopped fresh sage
Kosher salt and pepper
Grated parmesan, for serving
INSTRUCTIONS
Preheat the oven to 350 degrees F. Lightly brush 2 tablespoons melted butter into 4 (1½ cup) ramekins or 1 (6 cups or so) baking dish.
In a large bowl, stir together the remaining 2 tablespoons butter, butternut squash, 4 egg yolks, cream, vanilla, cheese, sage and a pinch of salt + pepper.
In another large, clean bowl, whip the eggs whites until they are fluffy and have formed soft peaks. Stir about a third of the whites into the butternut mixture to lighten, then gently fold in the remaining whites, being careful not to deflate them too much.
Divide the soufflé mixture into the prepared ramekins or dish. Bake until golden and puffy, 30 to 35 minutes, and serve immediately with fresh sage or rosemary and Parmesan.