Build a Better Plant-Based Burger with Beyond Meat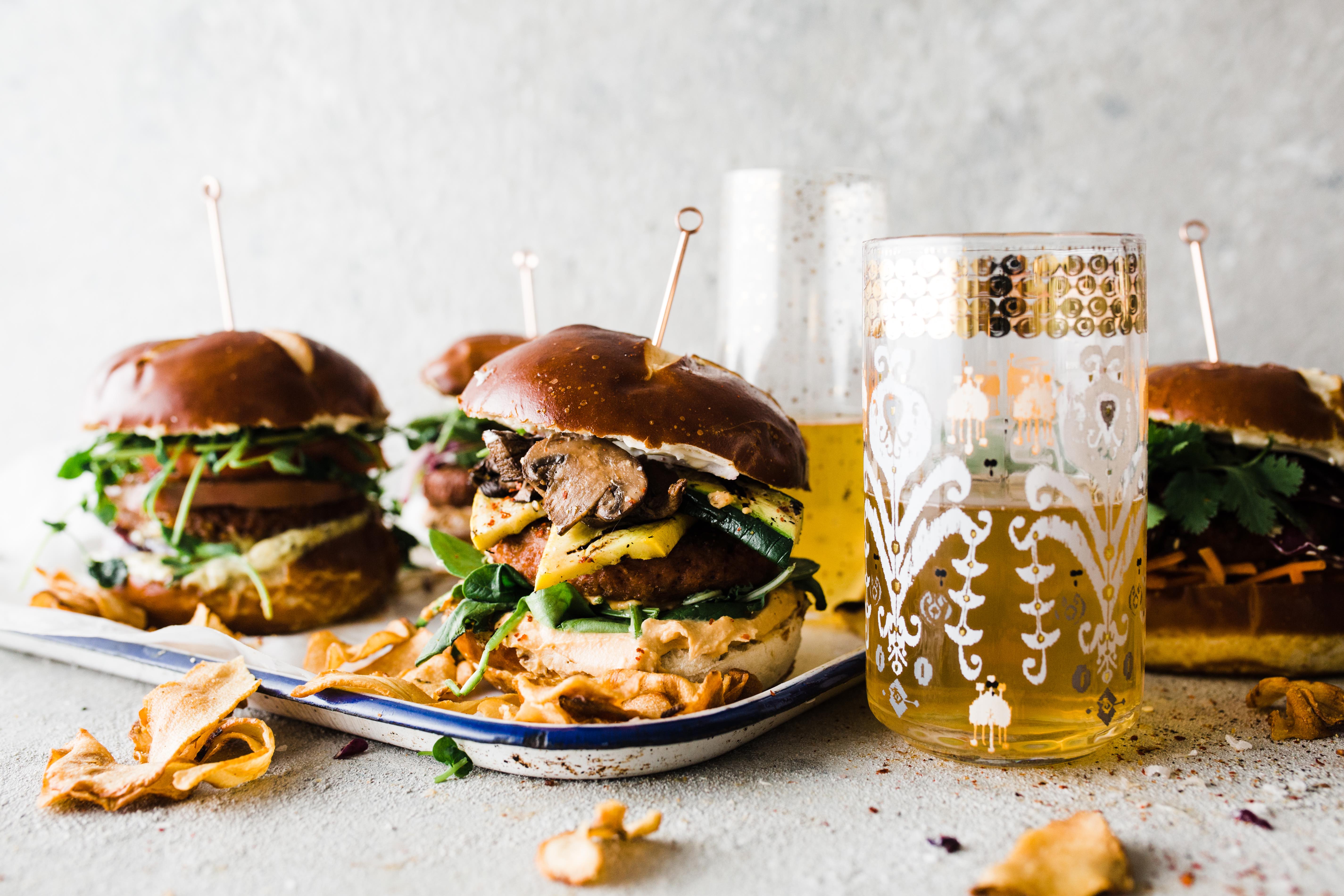 The hottest new craze in plant-based eating is an oldie but goodie: burgers. And just like traditional burgers, you hit the grocery store, head to the meat aisle and look for a refrigerated pack of patties.
They look the same–bright pink patties in black deli packs. But these burgers are 100% meat free. Made with pea protein, they're seriously taking the foodie world by storm. We wanted to check out the trend, and see if we thought it lived up to it's hype. Here's what we learned.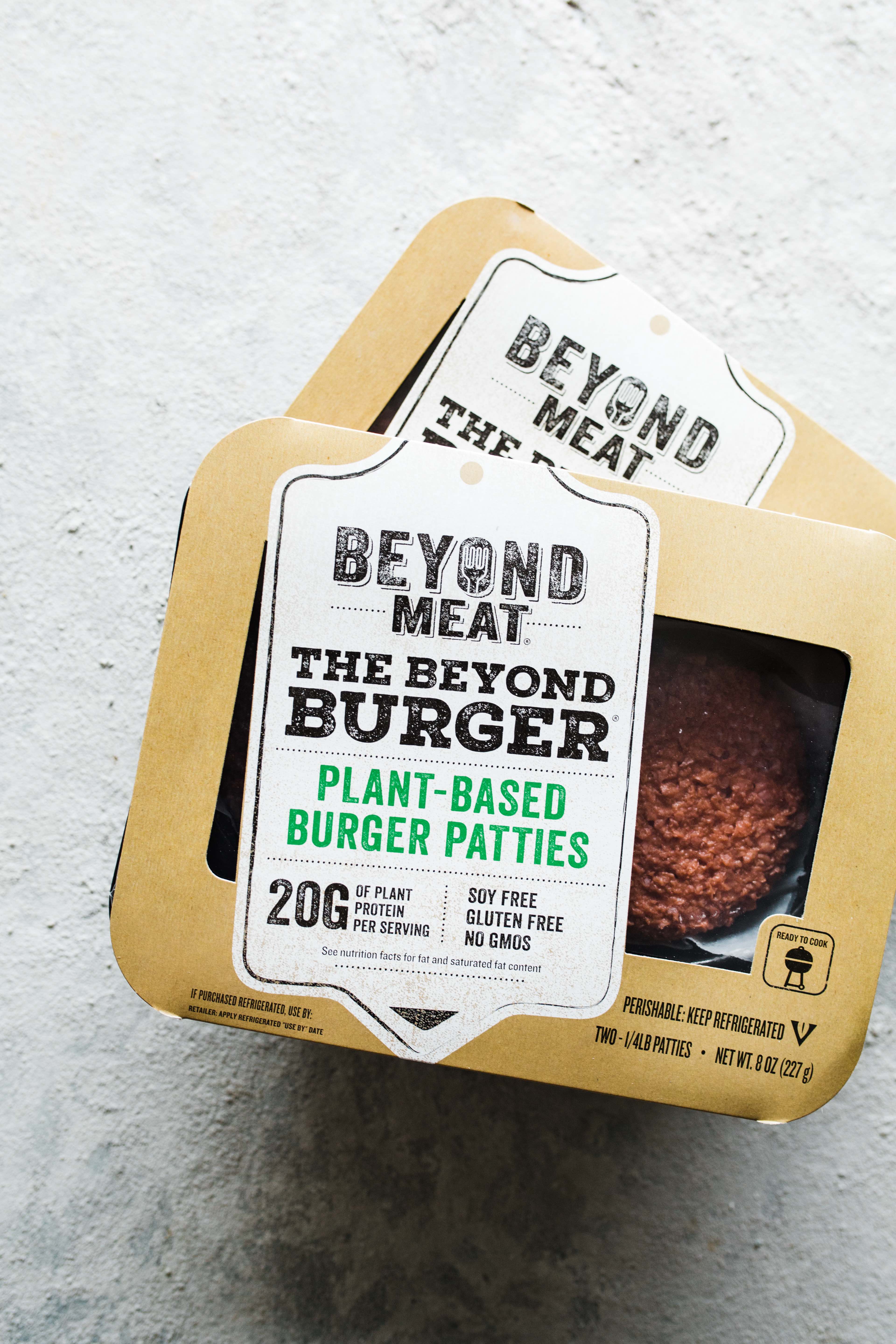 What is pea protein?
Pea Protein (made from, yes, green peas) has long been used in vegan protein powders. Now food companies have recently started incorporating this plant-based protein in meat substitutes, like the "Beyond Burger." Pea protein is a complete protein, is naturally gluten-free, dairy-free and 100% vegan.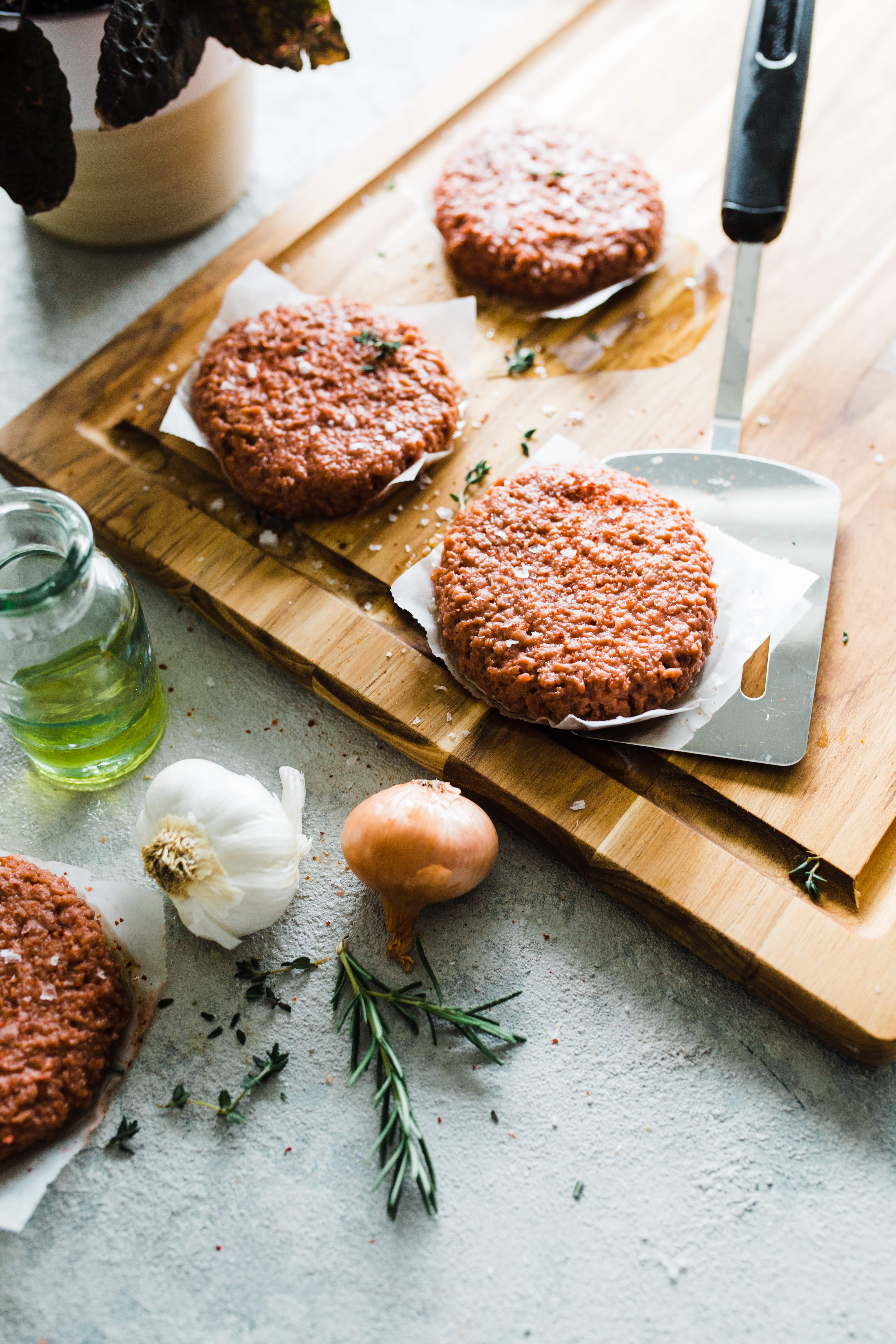 When it comes to the ready-made burgers you can buy in the store, you'll find the vegan version is nutritionally identical to beef in a number of ways, similar calorie, protein and total fat count. However, these burgers come in with zero cholesterol and nearly half the saturated fat as beef.
So, how do they cook?
Just like burgers. You can pan fry or grill the burgers, just as you would a beef burger. The outside of the patties brown nicely (I used a bit of oil in the pan, just as I would when cooking beef burgers) and they don't stick to the pan (as plant-based burgers so often do).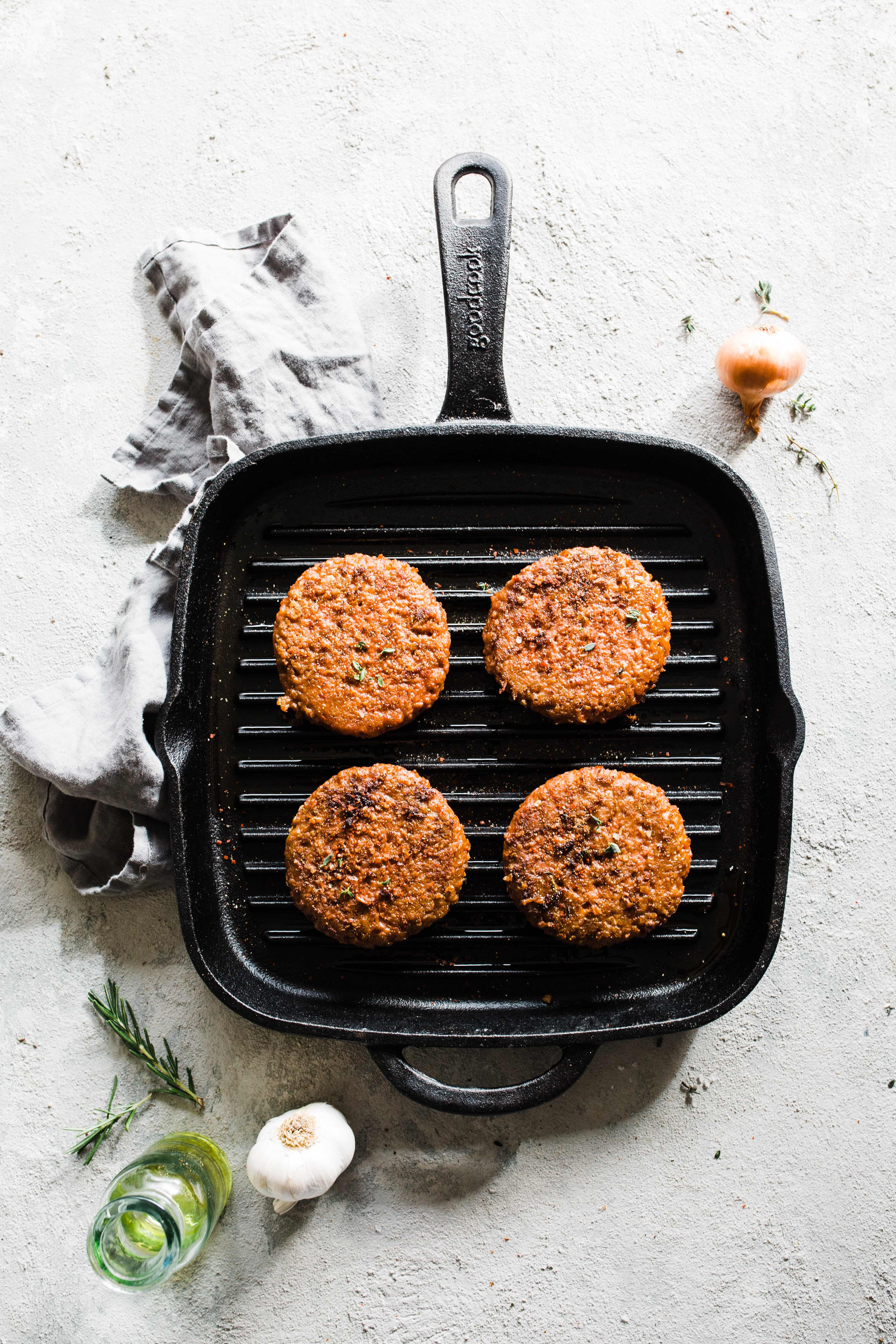 Honestly, I was surprised at how similar to beef patties the pea protein burgers were. At one point, I had to double-check the ingredients list, just to make sure there was no actual meat in the burger. Because the texture, color and cooking methods were all so similar to what I'd expect from regular hamburger.
How do they taste?
In a word: amazing.
The texture is hearty. The flavor is savory with a touch of smokiness. Not too much, just enough to feel like you're getting a bite of real beef.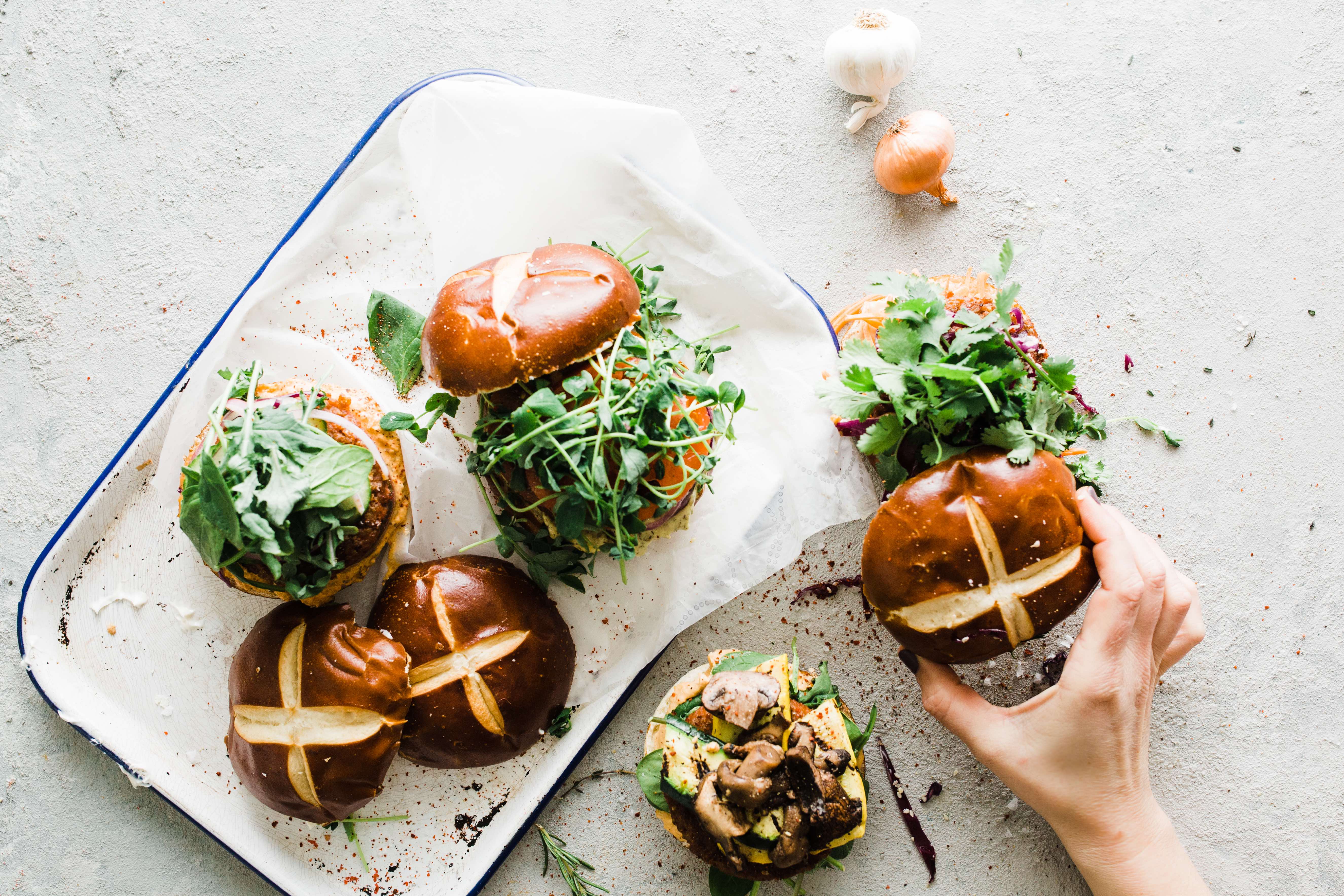 How to Serve Your Pea Protein Burgers
Serve them as you would regular burgers. Top with all of your favorite fixins, and enjoy a night of meatless eating, without missing the meat.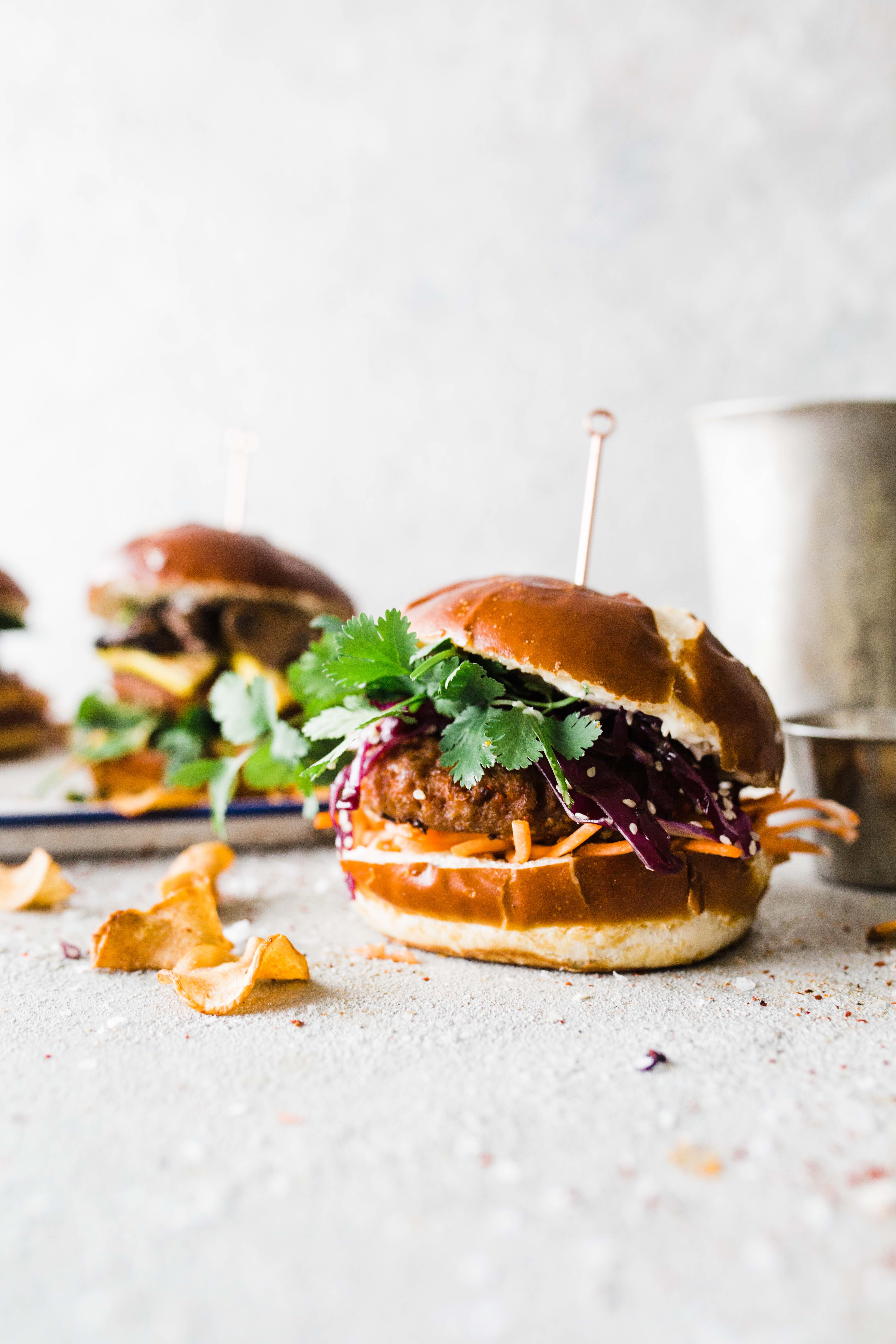 Perhaps you're going full plant-based and need a few vegan-friendly gourmet toppers? We got you! Here are some of our favorite plant-based burger combos:
The Classic
All the best burger toppings, without the cheese. Pile these high on a pretzel bun and enjoy!
Lettuce
Pickles
Tomatoes
Sliced Onions
Vegan Mayo
Mustard
Ketchup
Hummus Burger
If vegan mayo isn't quite your speed, you can nix it and use hummus instead. We love red pepper hummus on our burgers. Which pairs nicely with:
Hummus
Pea Shoots
Cucumber Slices
Tomato Slices
Panda Burger
Fresh Asian flavors, crunchy cabbage slaw and zesty cilantro. If you're in the mood for an unusual burger, this one is bound to become a favorite.
Tahini
Cilantro
Purple cabbage slaw tossed with sesame dressing
Shredded carrots
Green onions
Ultimate Veggie Burger
While you're at the grocery store grabbing patties, swing by the salad bar and pickup some grilled veggies. Then hit the dairy section for some vegan coconut-milk yogurt, which when mixed with lemon juice, dill and shallots makes for a killer burger sauce.
Coconut yogurt + lemon juice + fresh dill + shallots
Grilled squash
Grilled purple onion
Grilled Mushrooms
Spicy greens mix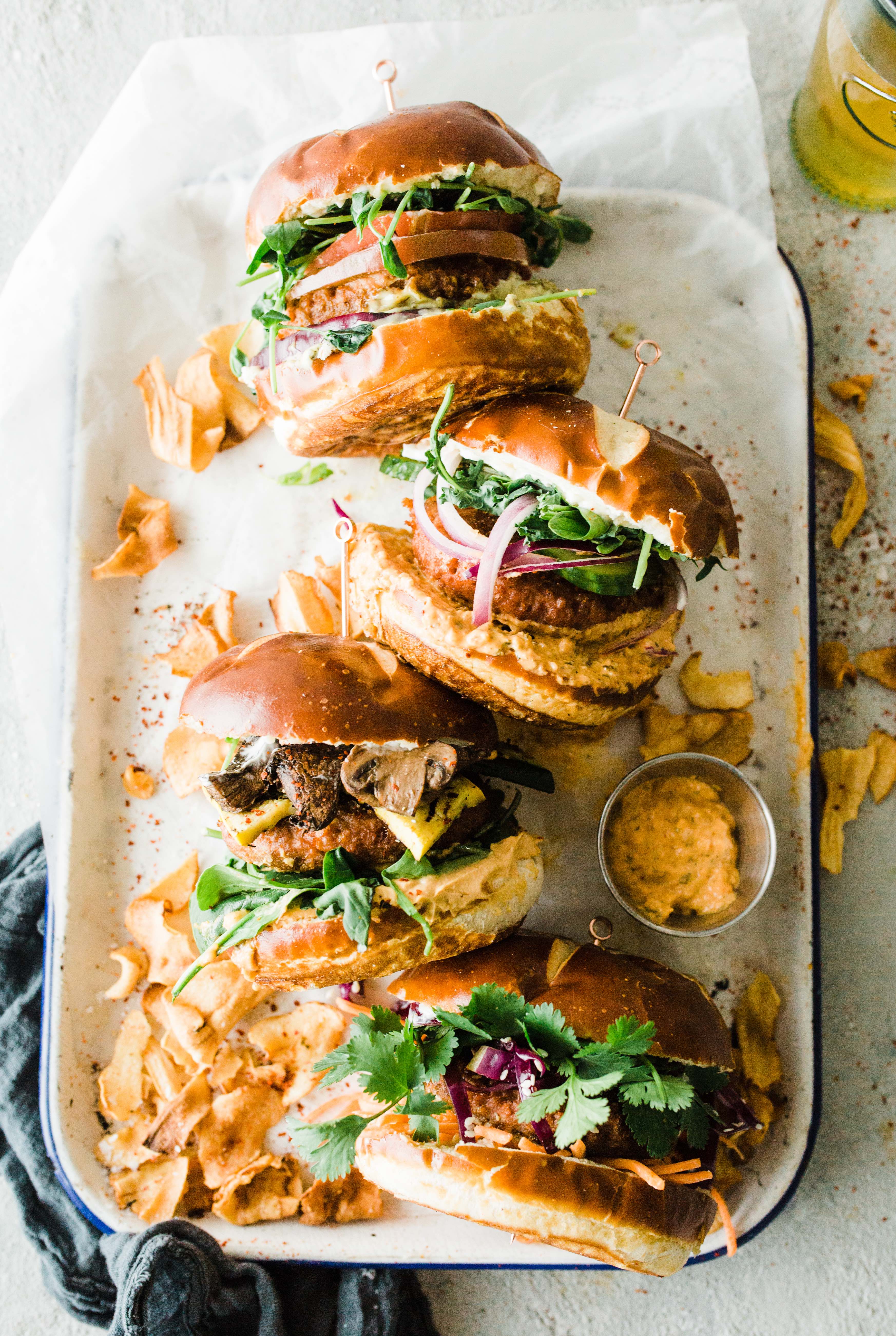 Don't forget the sides!
When I first hit the store to grab these patties, I'll admit: I was dubious. Over the years, I've tried so many amazing! Delicious! Tastes-just-like-the-real-thing! meatless eats, I was sure pea protein burgers couldn't possibly live up to the hype.
But I'm delighted to say…they're delicious. Definitely the closest tasting alternative that I've ever tried.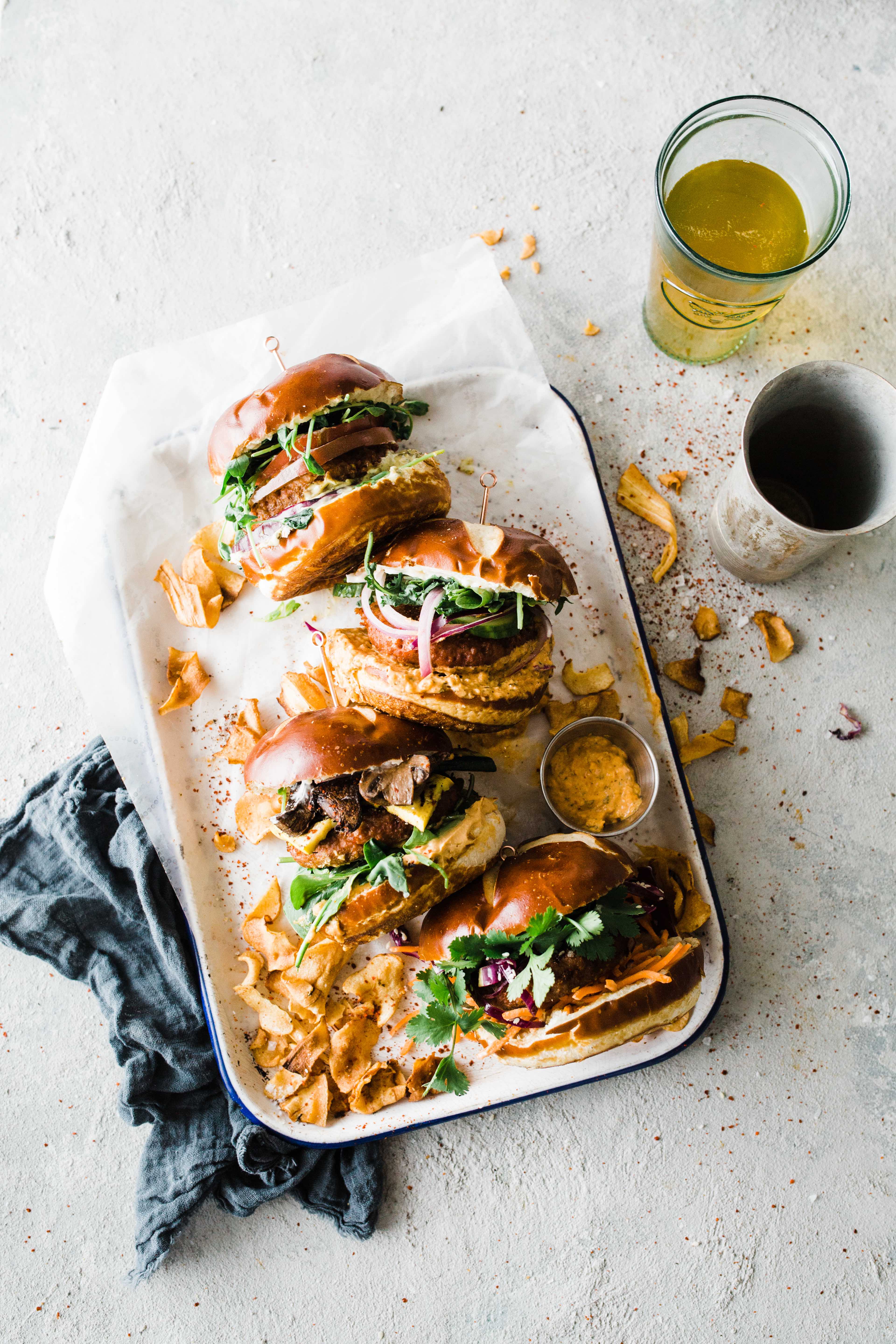 And with that said, serve these burgah's up the same way you would their meaty counterparts. Grab some fries from the freezer section. Serve up with sweet potato fries or potato chips. Or skip the sides altogether and just bite into the best darn meat-free burgers on the block.