Bubbly Pomegranate Lime Champagne Cocktail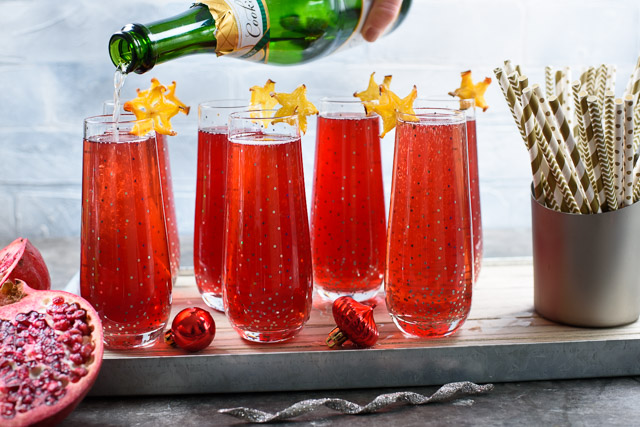 It's hard to believe that the year is coming to a close but it's true. Before we know it we will be ringing New Year's bells and making resolutions on what the next year will bring. I can't think of a better reason to celebrate than a fresh year!
Champagne cocktails I gotta admit are kinda my jam. From our gorgeous Blood Orange Champagne Cocktails to our viral Blackberry Lavender Champagne Cocktails if there is anyone who is slightly obsessed with them it's most definitely me. I just love how simple and yet how elegant these little drinks are!
Let's jump in.
We start off with pomegranate juice. We use 100% pure pomegranate juice, you can usually find this in the produce section (with the fresh veggie platters for some reason) or in the refrigerated juice section. If you can't find pomegranate juice a cranberry juice blend substitutes decently, just be sure it's mixed with other juices and that you aren't buying straight cranberry juice (hello sour!).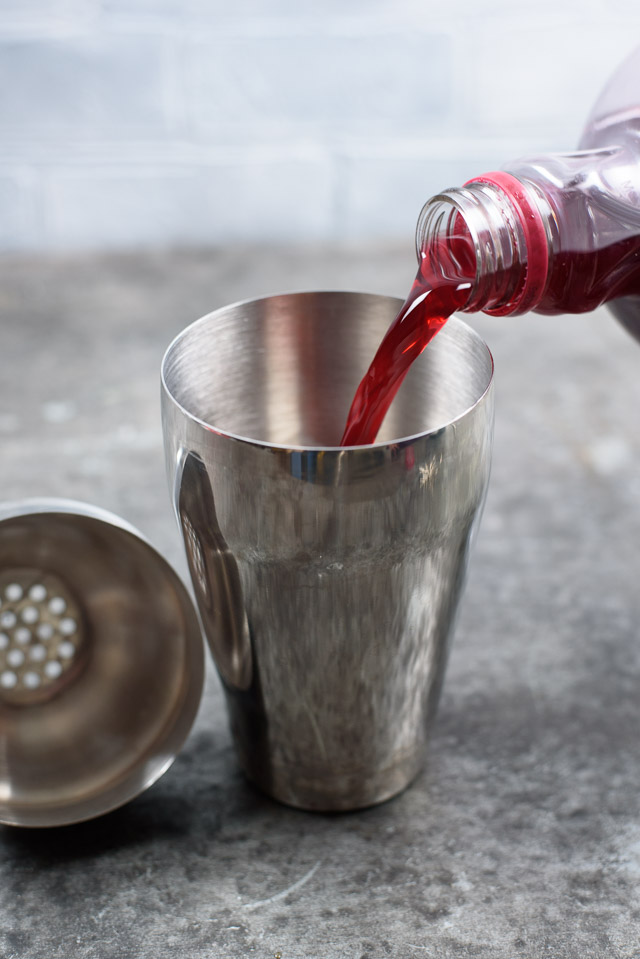 Next up is lime juice. Fresh squeezed is great but shhh we used bottled and no one could tell the difference.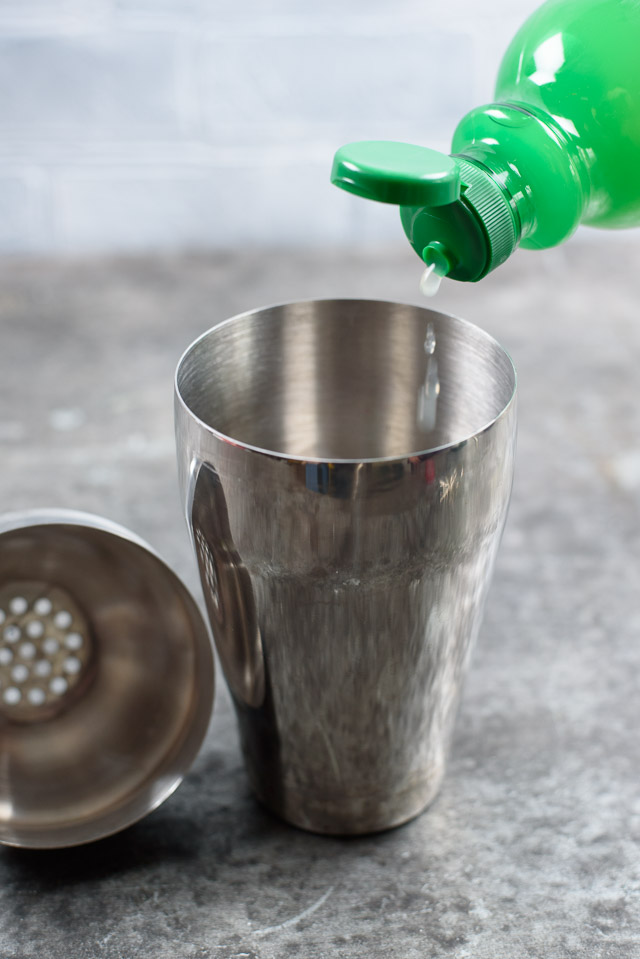 And of course….vodka. Vodka is my go to liquor for making champagne cocktails because it doesn't overpower the flavor of the drink with any new flavors. It boosts up the boozy factor without losing the essence of your flavoring. ***If you don't want to make these extra boozy (or you are going for a non-alcoholic version you can totally omit this part no problem.***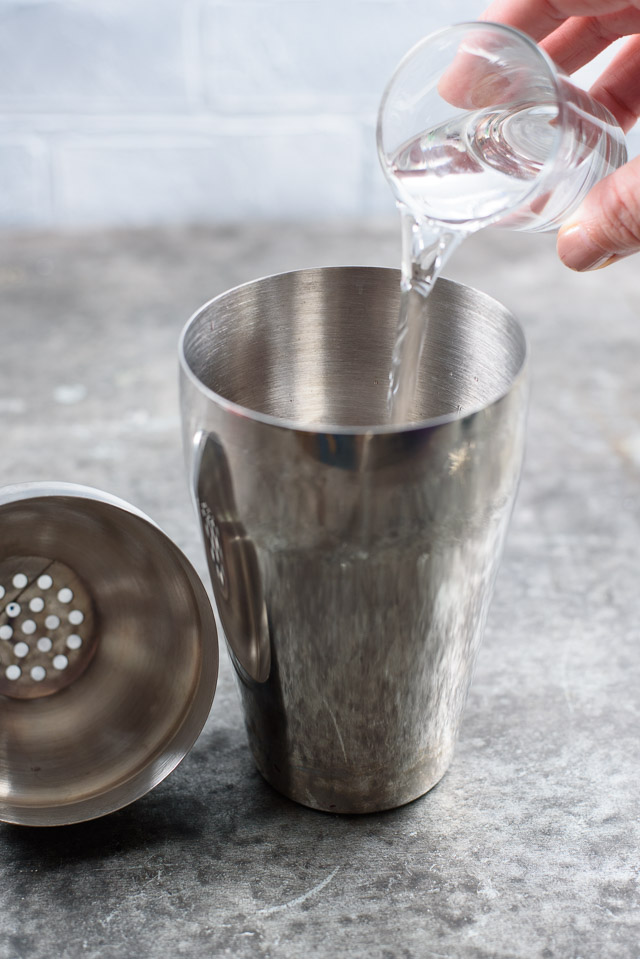 Give that a good shake in your shaker. If your juice is for some reason not chilled feel free to toss in a bit of ice here to help chill it down.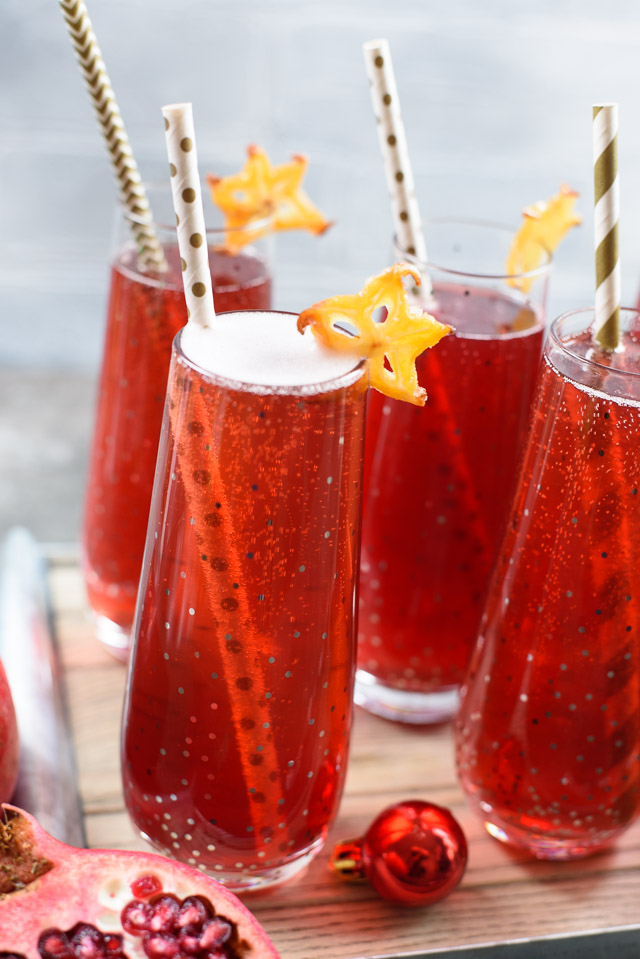 Fill the glasses (these gorgeous Mikasa dots glasses) halfway with the juice mixture and add your straws here. If you wait to add your straws after the champagne is added they will foam up and out the straws. But the paper straws are….paper. Meaning they start to soften quite a bit if you leave them in liquids too long. So if you are needing to prep these drinks and leave them out on a table it's a good idea to skip the straws.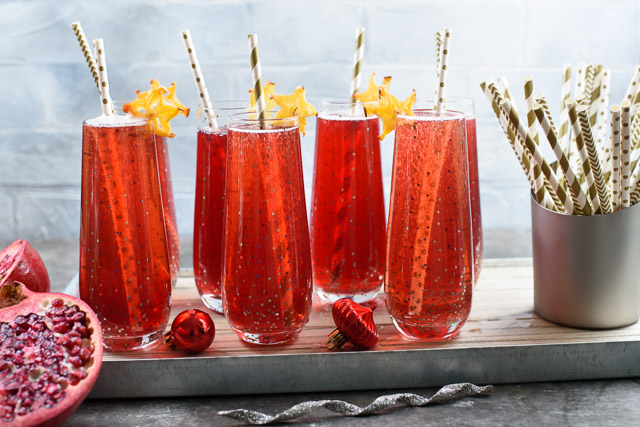 Top them up with champagne or ginger ale and garnish with a slice of lime or starfruit and voila! A beautiful holiday drink that is oh so festive. Serve them on this tray for the perfect holiday presentation!
Happy New Year!
Pomegranate Lime Champagne Cocktail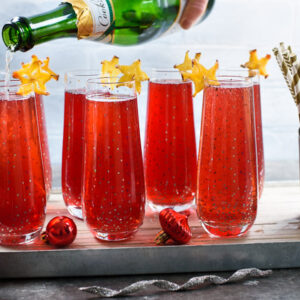 INGREDIENTS
4 shots of 100% pomegranate juice (8 ounces) preferably chilled
2 shots of Vodka (4 ounces)
2 teaspoons of lime juice
One bottle of extra dry champagne and/or ginger ale
Pomegranate seeds for garnish
Straws
Ice cubes
Lime wedges or starfruit slices for garnish
INSTRUCTIONS
Add pomegranate juice, vodka and lime juice to cocktail shaker and shake.
Add a bit of ice if pomegranate juice is not chilled.
Fill each champagne flute by half.
Add paper straws now if using (if you add them after you pour champagne in it will bubble up and out of straws).
Top with champagne or ginger ale to desired amount and taste. Serve immediately.