Blood Orange Ramos Gin Fizz with Honey Cinnamon Syrup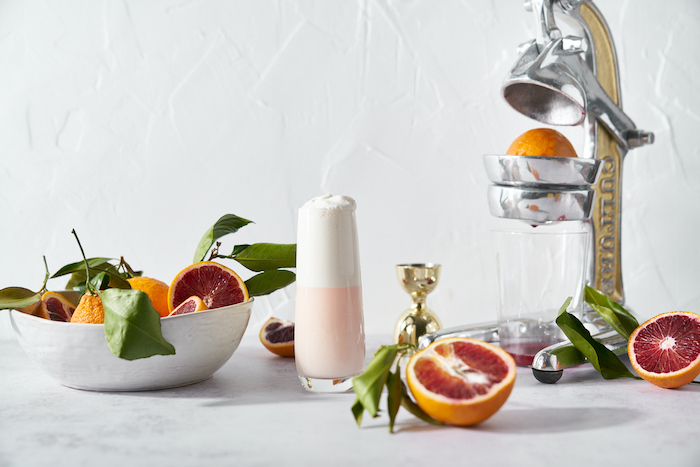 While you may be missing the summer berries, winter does have a major fruit benefit: prime citrus season. From December to April you'll see blood oranges available. While they look similar to standard oranges, the peel shows a reddish blush with the inside boasting an intense, deeply colored interior.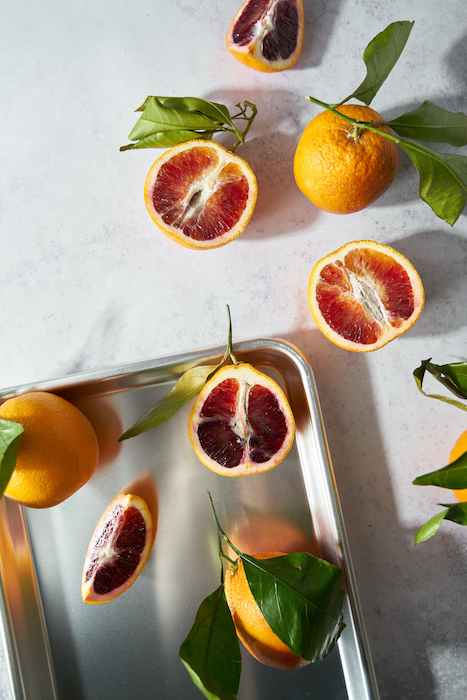 With a flavor best described as 'orange meets raspberry', blood oranges offer a beautiful opportunity for sweeter drinks and desserts. In peak citrus season, you have the opportunity to create juices from lesser available varieties and let me tell you, blood orange juice will inspire you with its smooth, rounded taste finish that's bright but not too acidic.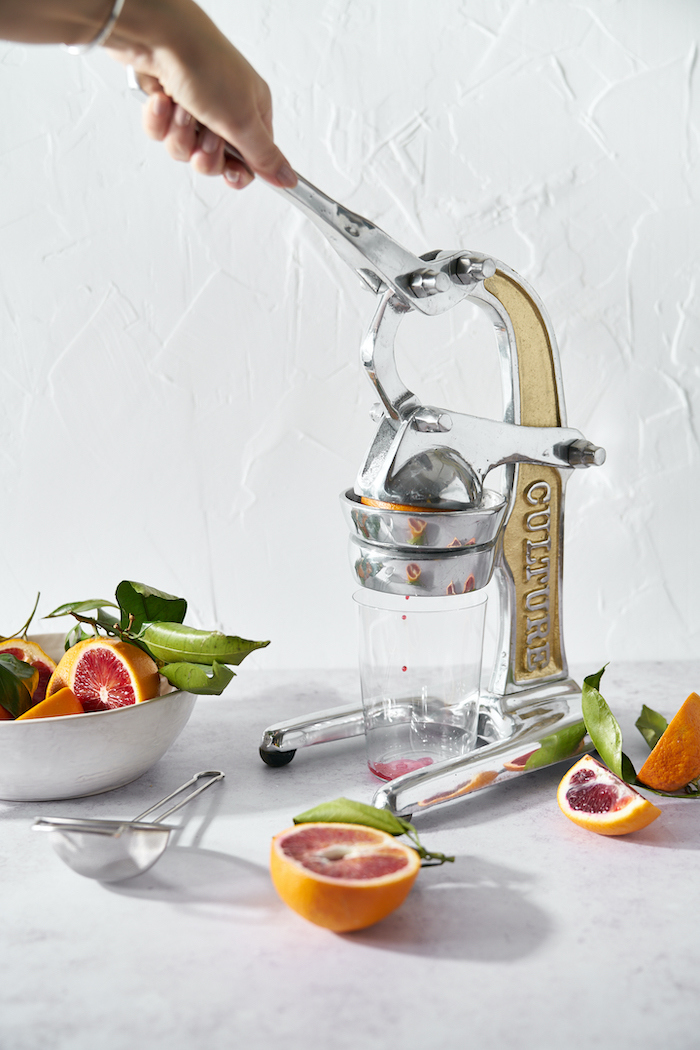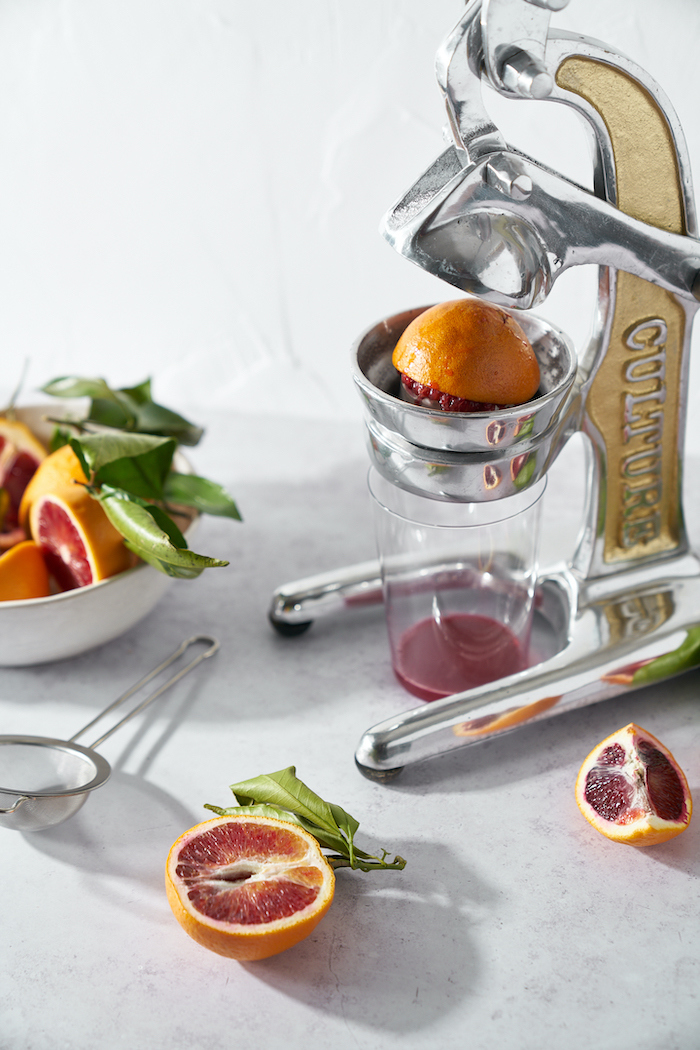 Artisan Citrus Juicer

By Verve Culture

Shop Now
In this recipe, blood orange juice is used in a take on a Ramos Gin Fizz. A gin fizz is a mixed drink with an acidic juice and carbonated water. But a Ramos Gin Fizz is a New Orleans drink that has an addition of cream to create a strong cream foam head to the drink. The blood orange juice plus cream makes a 'creamsicle' flavor that's softer and fruitier.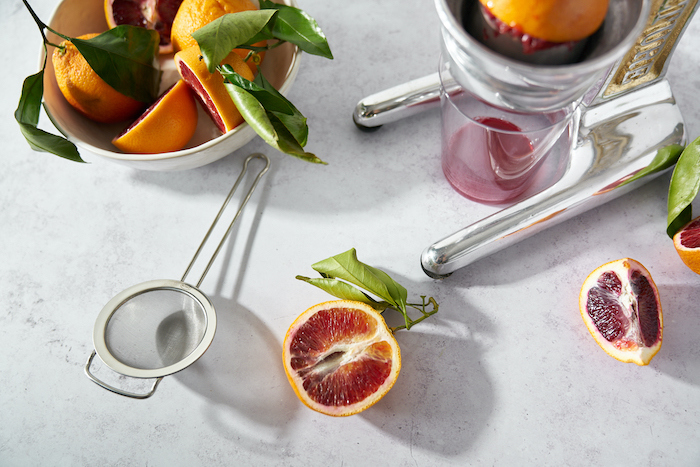 Fine Mesh Tea Strainer

By Rösle

Shop Now
If you want a perfectly straight-sided cream topping, make sure you select glassware that doesn't taper up the tall sides. The true test if the Ramos gin fizz worked is if you can stick a straw in the center and have it perfectly supported by the cream.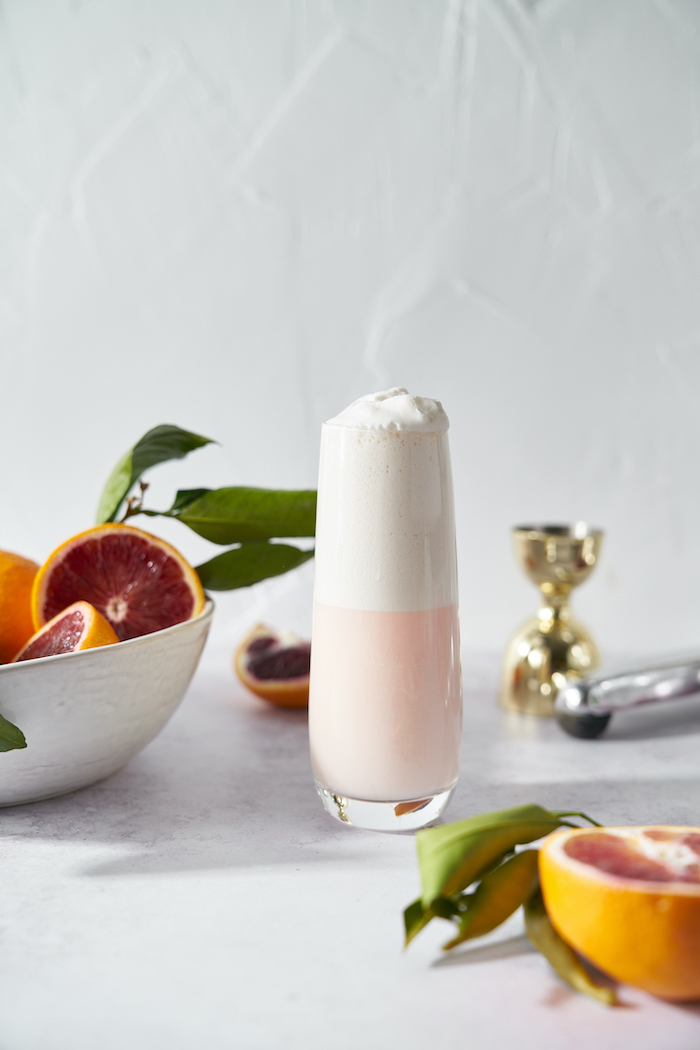 Stemless Champagne Flute (Set of 6)

By Fortessa

Shop Now
Blood Orange Ramos Gin Fizz
Use blood orange juice for this take on a Ramos Gin Fizz, a mixed drink with an acidic juice, carbonated water, and a cream foam. Make this drink for a delicious winter cocktail.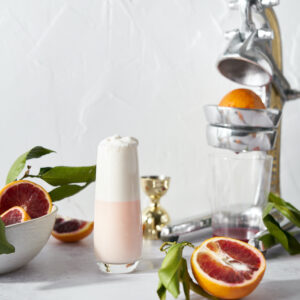 Ingredients
1

oz

honey

1

oz

water

1

cinnamon stick

2

oz

gin

0.75

oz

honey cinnamon syrup

1

oz

blood orange juice

1

cups

ice

1

egg white

1

oz

club soda
Instructions
For the Honey Cinnamon Syrup: Add honey and water to a small saucepan with a cinnamon stick. Bring to a boil, stir to combine, and cool.

Press blood oranges to create juice. Strain through fine-mesh sieve to remove any pulp.

Chill glass by filling with water and ice for several minutes. Drain and discard ice.

Add blood orange juice, lemon juice, cream, honey syrup and gin to a shaking tin with ice. Shake for 20 seconds.

Strain into other side of shaking tin. Discard ice from shaking tin. Add egg white. Close shaking tin and shake again for 40 seconds.

Pour without strainer directly into glass. Let sit for 1 minute.

Top with soda in center of glass slowly to raise level.

Note: For extremely straight top, use perfectly straight-sided tall glass. Serve with straw.
Nutrition
Calories:
419
kcal
Carbohydrates:
40
g
Protein:
5
g
Fat:
11
g
Saturated Fat:
7
g
Cholesterol:
39
mg
Sodium:
87
mg
Fiber:
0.2
g
Sugar:
39
g
More Blood Orange Ideas:
Boozy Blood Orange Mascarpone Milkshakes
Blood Orange Pitcher Margaritas