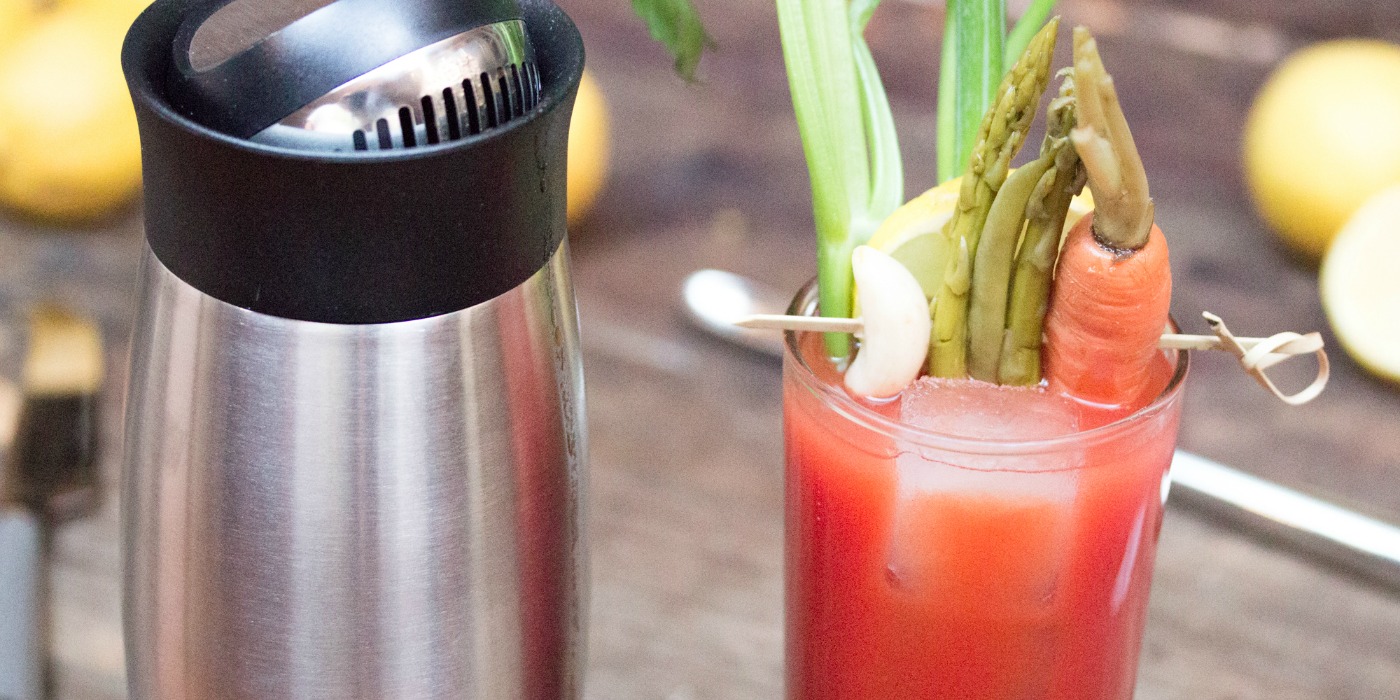 They say breakfast is the most important meal of the day. Of course it is. How can you go wrong with scrambled eggs, fluffy pancakes, or French toast dripping with warm maple syrup? You can't.
But I believe, that really, brunch is the most important meal of the day. Along with all of those yummy breakfast options, favorites from both lunch or dinner can also make an appearance. Even dessert.
The best part about brunch: the cocktails! Sure, you can keep it simple with a pitcher of mimosas, but I suggest a homemade Bloody Mary bar, for the variety. With the right amount of ingredients, guests can mix up an endless combination of drinks.
A successful Bloody Mary bar begins with the right equipment, just like cooking. And like cooking, you should begin with a good knife. I love this bar knife from Metrokane , because not only does it slice and dice, but the spears at the end are great for grabbing olives, cherries, or other condiments straight from the jar. And when I'm slicing up citrus fruit, it also works well for removing the seeds.
Having a user-friendly cocktail shaker will make all the difference in the world. So I would avoid using either a Boston Shaker, the two-piece shaker consisting of a metal bottom and a mixing glass, or a Cobbler Shaker, the three-piece shaker with a built-in strainer and cap, which can be used for measuring. People often fumble while dislodging the mixing glass from a Boston Shaker, once the cocktail is shaken, or have a hard time unscrewing the tiny cap on a Cobbler, as the shaker is wet and messy after making and pouring the first drink.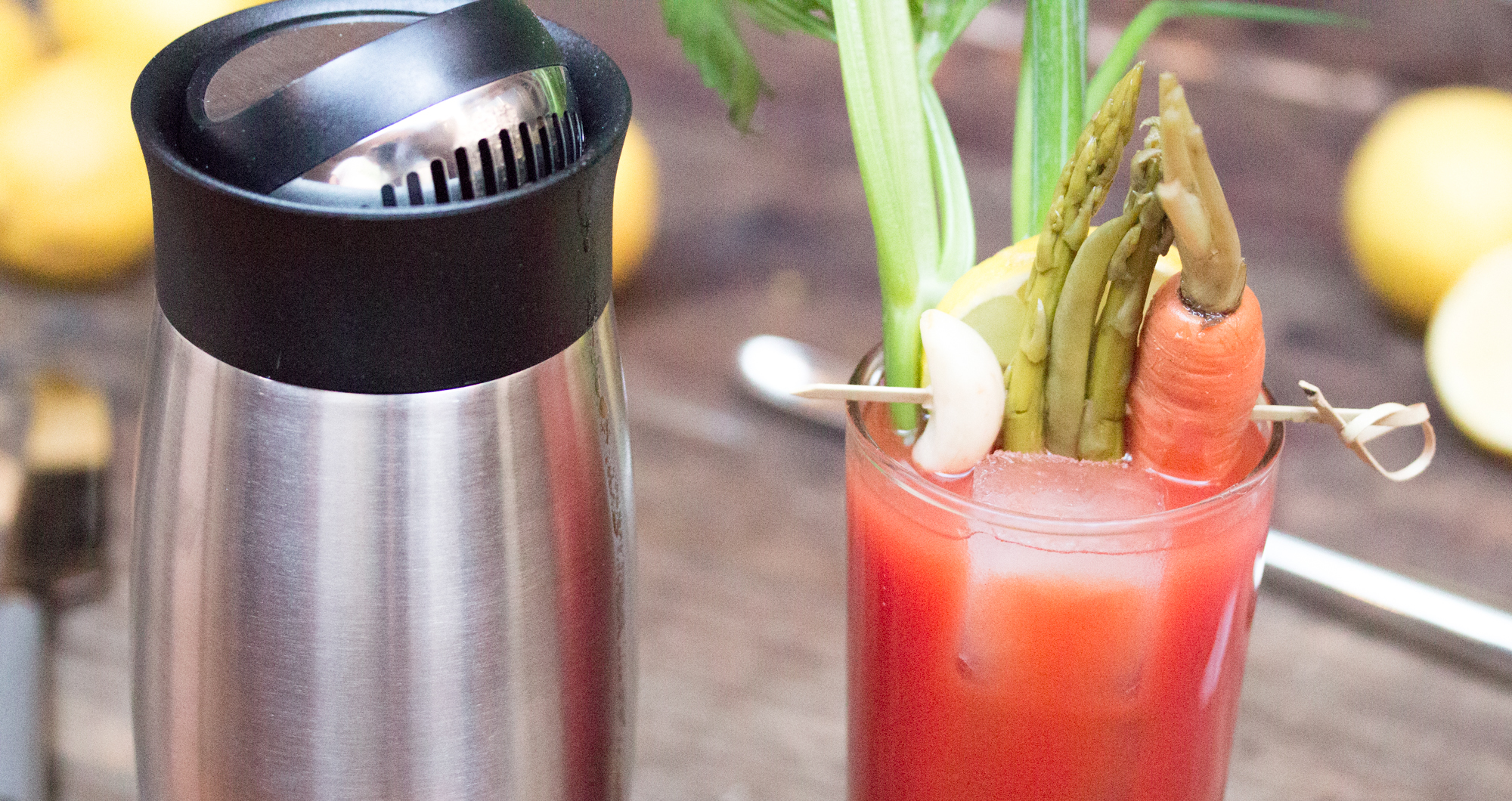 I really like the flip-top shaker by Metrokane , which is sort of a French-style shaker, for its smart design. It made both shaking and straining many different Bloody Mary options quite easy. There was no fumbling, even when it got a little messy. And it's easy to clean up too!
Now that you have the right equipment, you need the right ingredients for a successful Bloody Mary bar. First things first: the booze. Vodka is a must, but tequila, like a reposado, and cerveza, are also must-haves. Use fresh tomato juice if you can, either by juicing your own or getting it from your local juice bar. It really makes all the difference.
Next up you want the add-ins: Worcestershire sauce, horseradish sauce, BBQ sauce, chipotle peppers in adobo, dijon mustard, Tabasco sauce, and sriracha. And some spices, such as sea salt, black pepper, celery salt, ground cumin, chili powder, garlic powder, and onion powder. Of course, do not forget the fixins: celery, green onions, pickled garlic, jalapenos, olives, and onions.
Now you're ready!
I like to lay out a few recipe cards to get people started but I really encourage them to experiment. Here are a few of my starter recipes: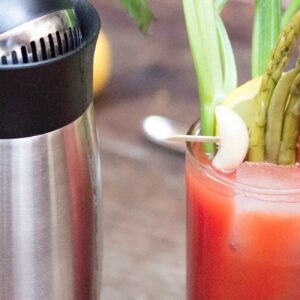 INGREDIENTS
1 ounce vodka
½ cup tomato juice
1 tablespoon of lemon juice
¼ teaspoon horseradish
¼ teaspoon Worcestershire sauce
A pinch of salt and pepper
Dash of Tabasco sauce
INSTRUCTIONS
Shake, strain over ice and serve with celery and a lemon wedge.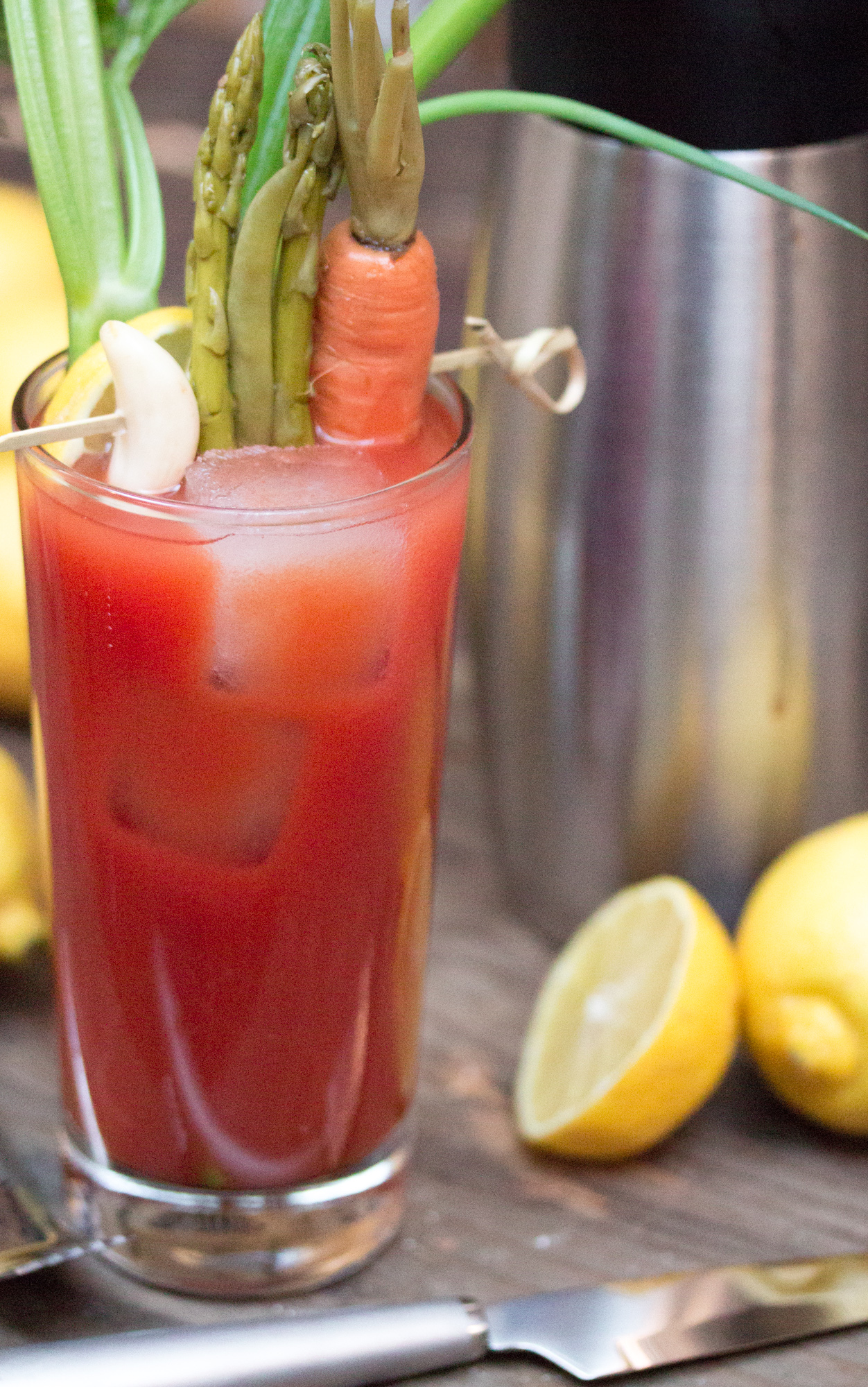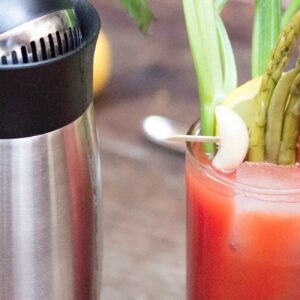 INGREDIENTS
2 ounces reposado tequila
4 ounces tomato juice
¼ teaspoon horseradish
A dash of Worcestershire sauce
3 dashes of Tabasco
½ teaspoon of finely chopped chipotles in adobo sauce
Lemon juice
A pinch of salt and pepper
INSTRUCTIONS
Shake, strain over ice and serve with celery, pickled jalapenos, a lemon wedge and pickled garlic.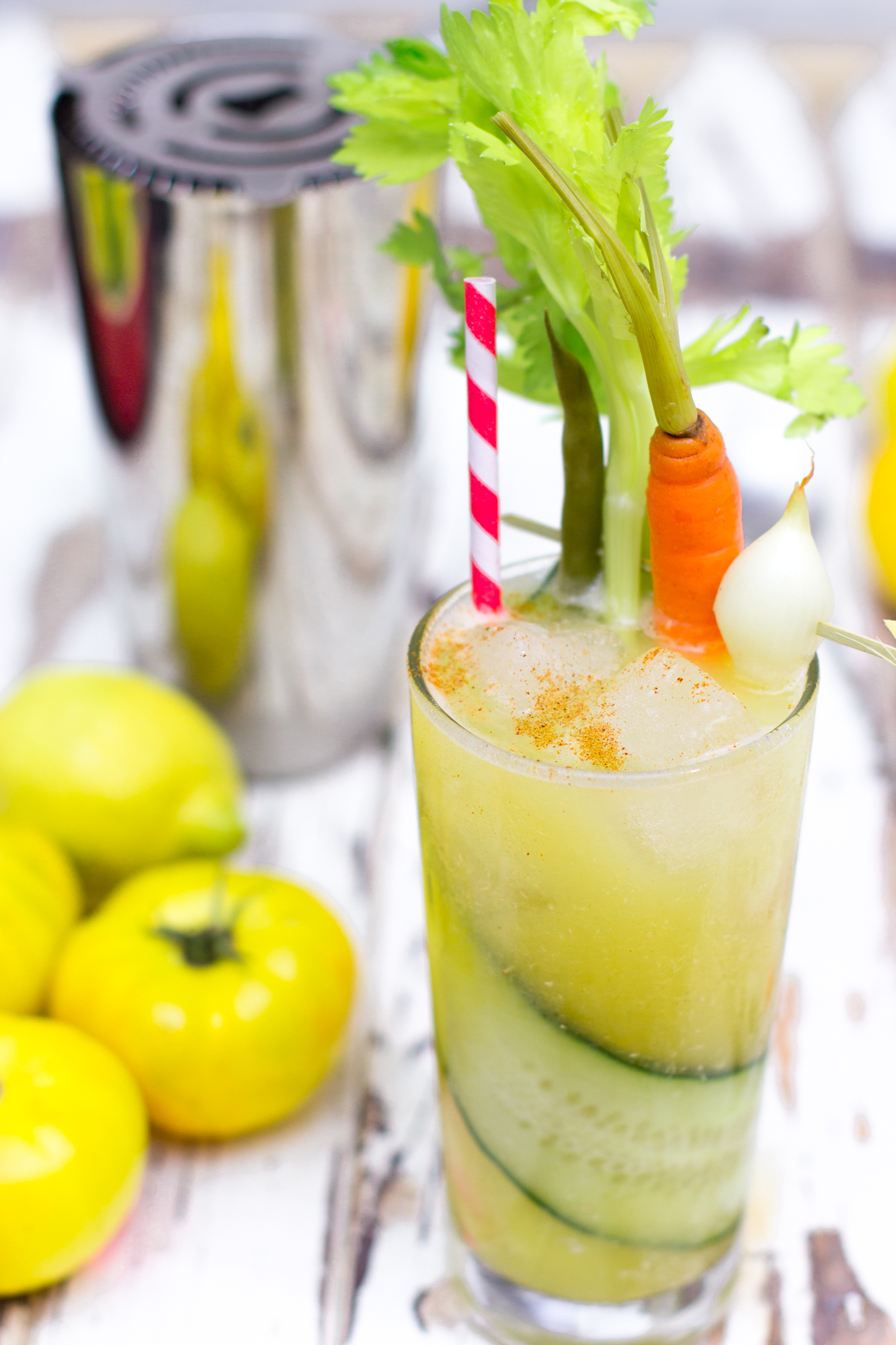 One thing you might not know about the Bloody Mary, is its origin. Well, no one does, really, as a few different people have claimed to have invented the drink. I like to put some of this trivia on the back of the recipe cards as a fun way to get people talking, or arguing, depending on how many cocktails they have had.
Fernand Petiot claimed to have invented the drink back in 1921 while working at the New York Bar in Paris, a place frequented by Ernest Hemingway. But James Rollins credits an actual New York bar, the 21 Club, for its invention. And the list goes on and on.
Regardless of the Bloody Mary's origin, coming up with your own version is the only way to go. And your guests will agree!