How to Create Your Best At Home Workspace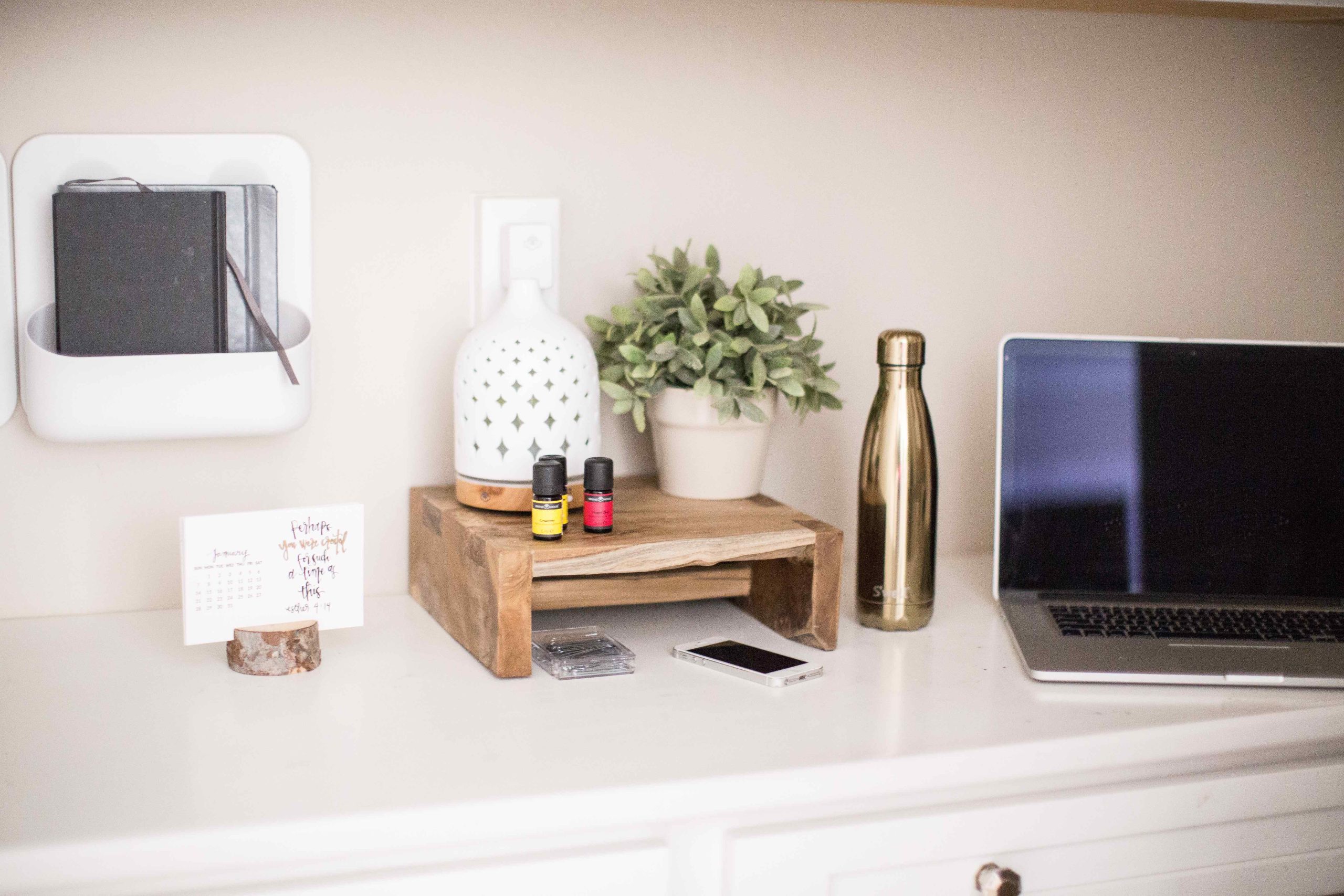 We are halfway through the first month of the new year. Your goals are set, you're in the gym and now it's time to get a few things in order at the office.
Workflow, whether at home or at work, helps you automate your everyday tasks and dramatically increase your productivity so you can get more done. Take some time this month to get organized, add some helpful products to your work desk, and some healthy habits that will help your workday flow better.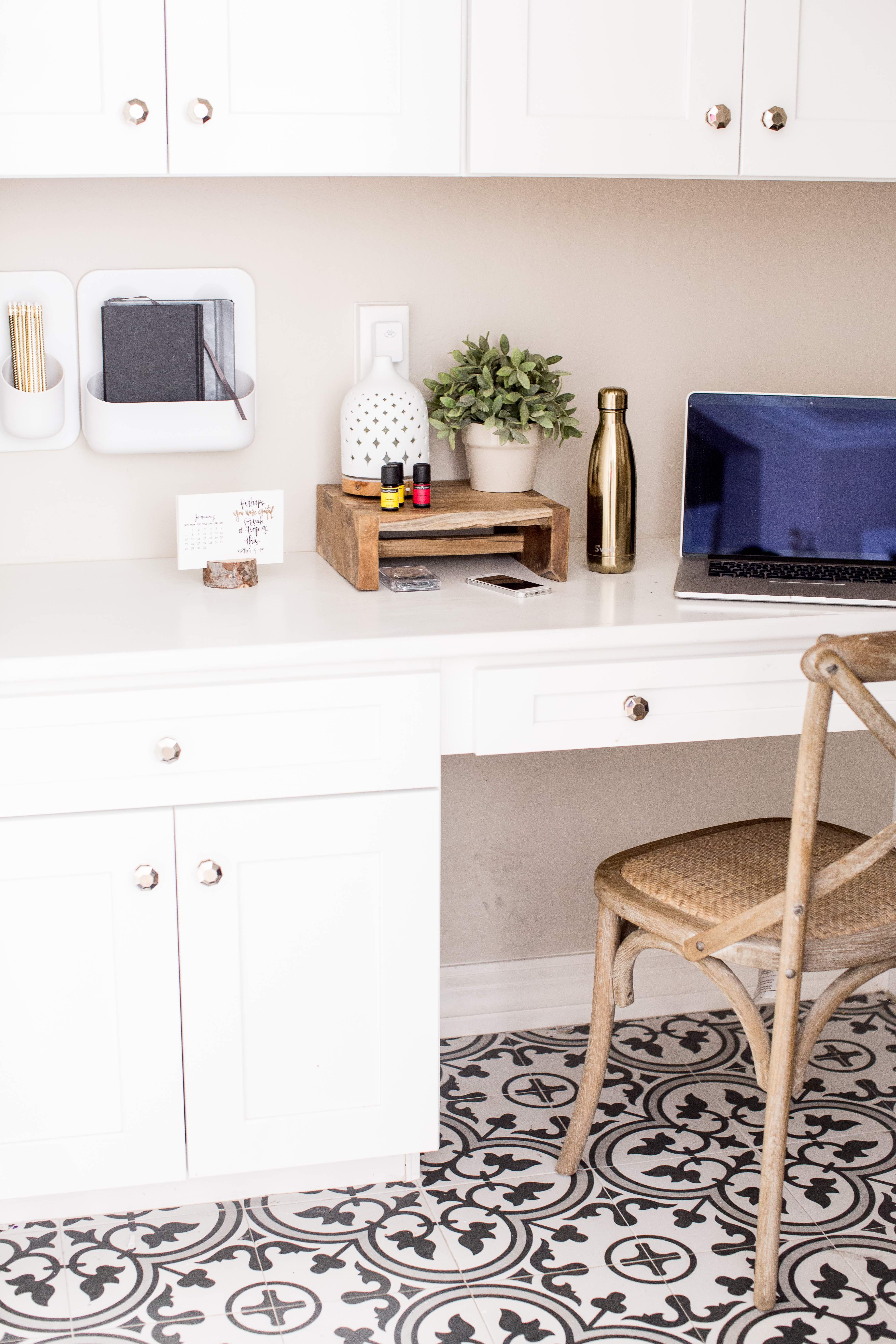 Clear the Clutter
Use bookcases or cabinets to store away anything that you aren't working on at the time. Organization is key to workflow. You can also use boxes that fit right under your desk, if the other two aren't an option. Clearing things off your desk always gives you a fresh start. Even if you're a person who lets things get a little clutter during the week, always make and attempt to clear your desk and start fresh.
Keep Essentials in Reach
Keeping items like pens, notebooks, staplers and planners in hands reach is always a good idea. I love the idea of a wall hanging organizer like this innovative unit from Urbio by honey-can-do. After a simple installation you can store pens, paper and even plants in these magnetically based units. You can move them around and customize them by adding more or less magnetic squares and holders which frees up workspace on your desk!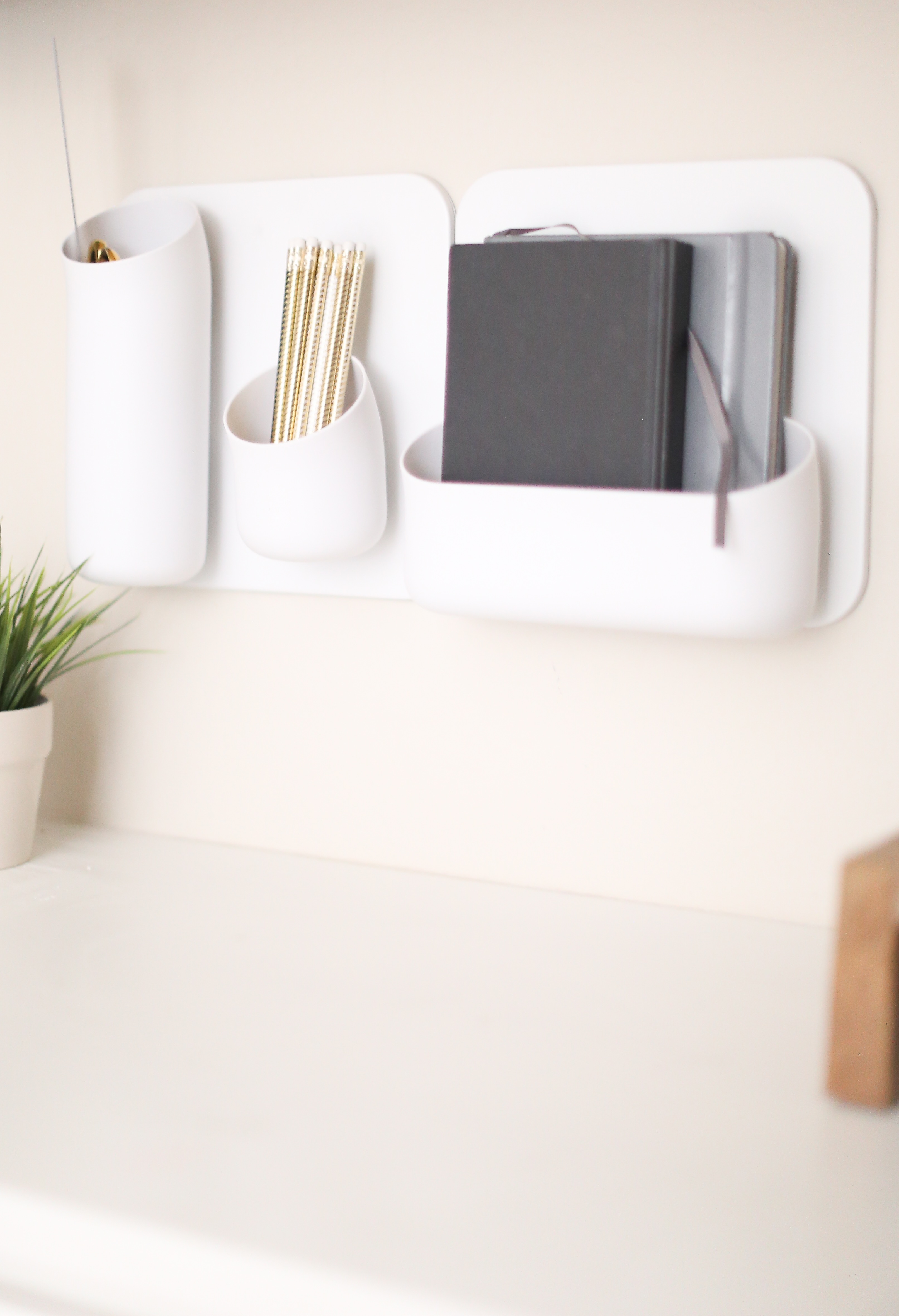 This wood riser from Design Ideas also works great for adding another layer to your office desk. You can slip small documents, your phone, notebooks or other essentials underneath!
Hydrate
Sip on water during your work day to keep yourself hydrated. Doing this helps with any fatigue that you may feel and helps with concentration. A pretty little eco-friendly, S'well water bottle like this helps with the habit by keeping your water ice cold for 24 hours or warm for up to 12 hours. It comes in just about any color you can think of and fits perfectly into your purse or bag if you need to head out for a break or lunch.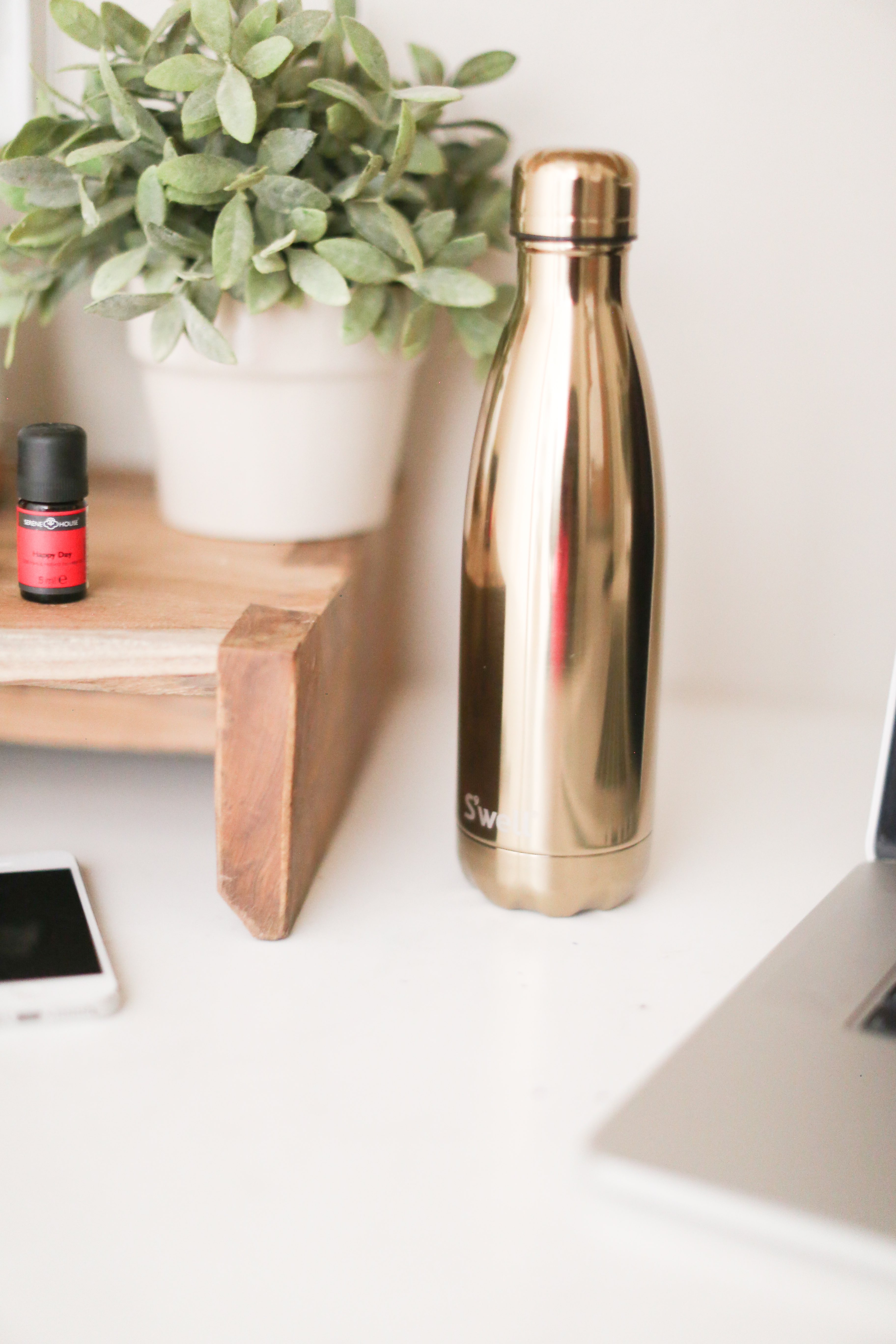 Focus
I love using essential oils in the office to keep me focused and relaxed. This color-changing diffuser by Serene House pumps out aromatherapy scents of my favorite oil blends like Happy Day, Creativity and Concentration. Diffusers are powerful in helping reduce the stress and anxiety that sometimes comes with work! It also promotes fresh and healthy air in a work environment that might lack in air quality. So plug one in, pick out an uplifting scent and watch how it changes your day!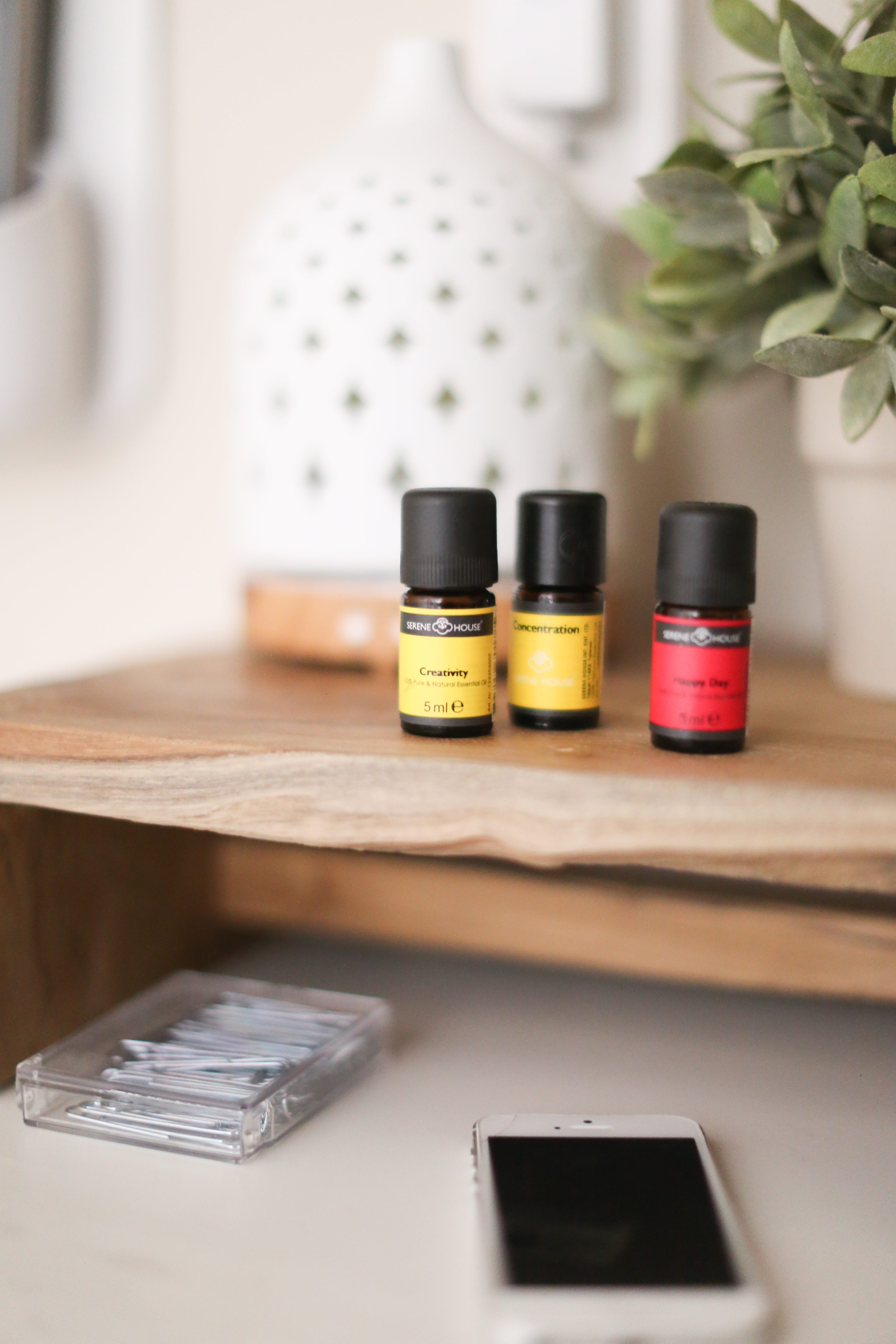 It might take some time, but adding these helpful tips to your new year will help tremendously and will allow you to clock in to each work day with some peace of mind knowing you are ready to tackle the day!