Autumn Harvest Overnight Oats Recipe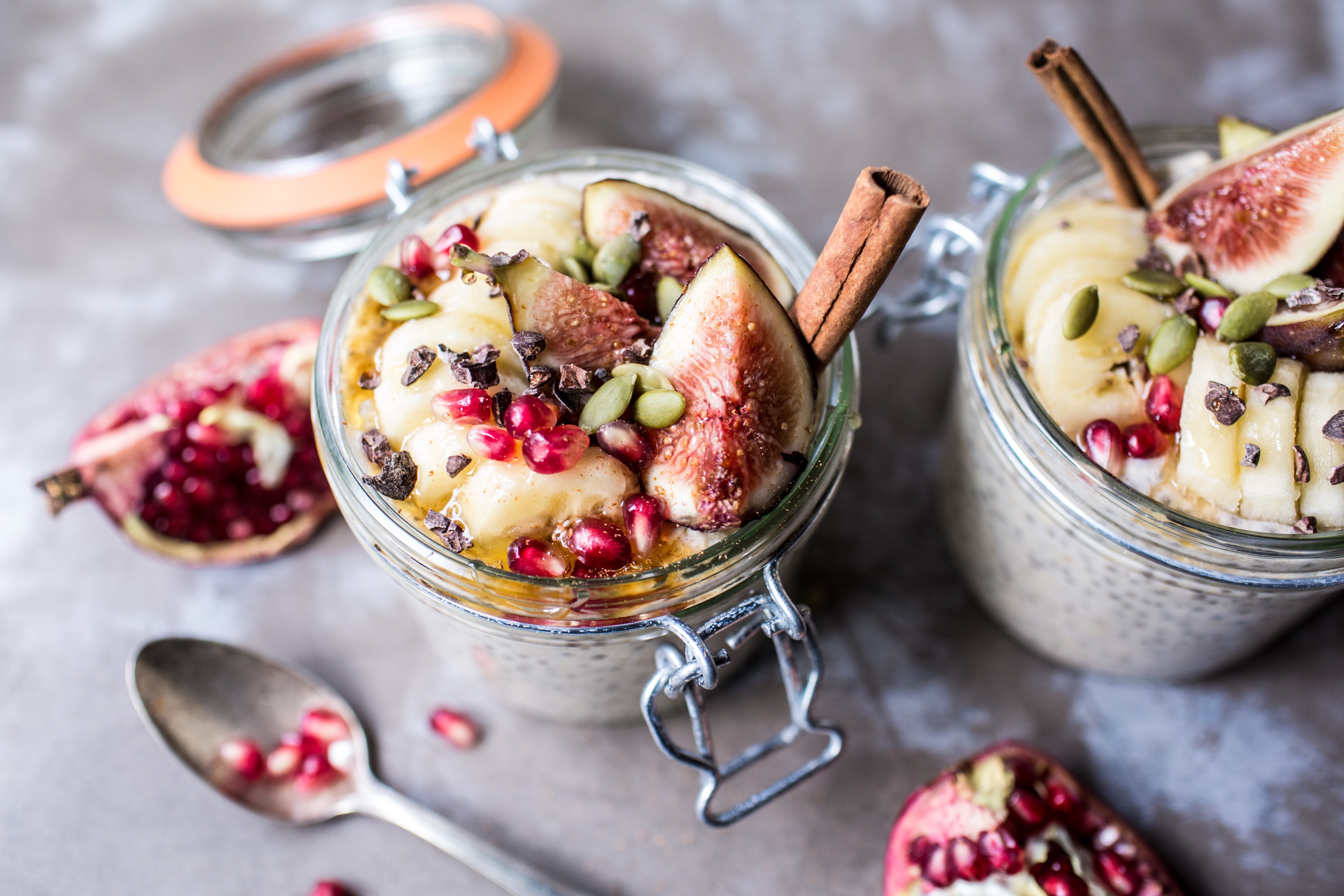 With September here, my craving for all things cozy has really kicked in. Autumn is my all time favorite season. I love the bright reds, oranges and yellows in the trees, the crisp air, the apples, and of course, the excitement for the holidays looming ahead! This recipe for overnight oats encompasses all of my favorite things in one delicious dish!
I know it's still early in September, but I just couldn't help but make you guys a fall inspired breakfast! Don't worry though, if it's still hot where you live, this breakfast has ZERO cooking time and literally takes ten minutes (tops) to prep. Um, yes please.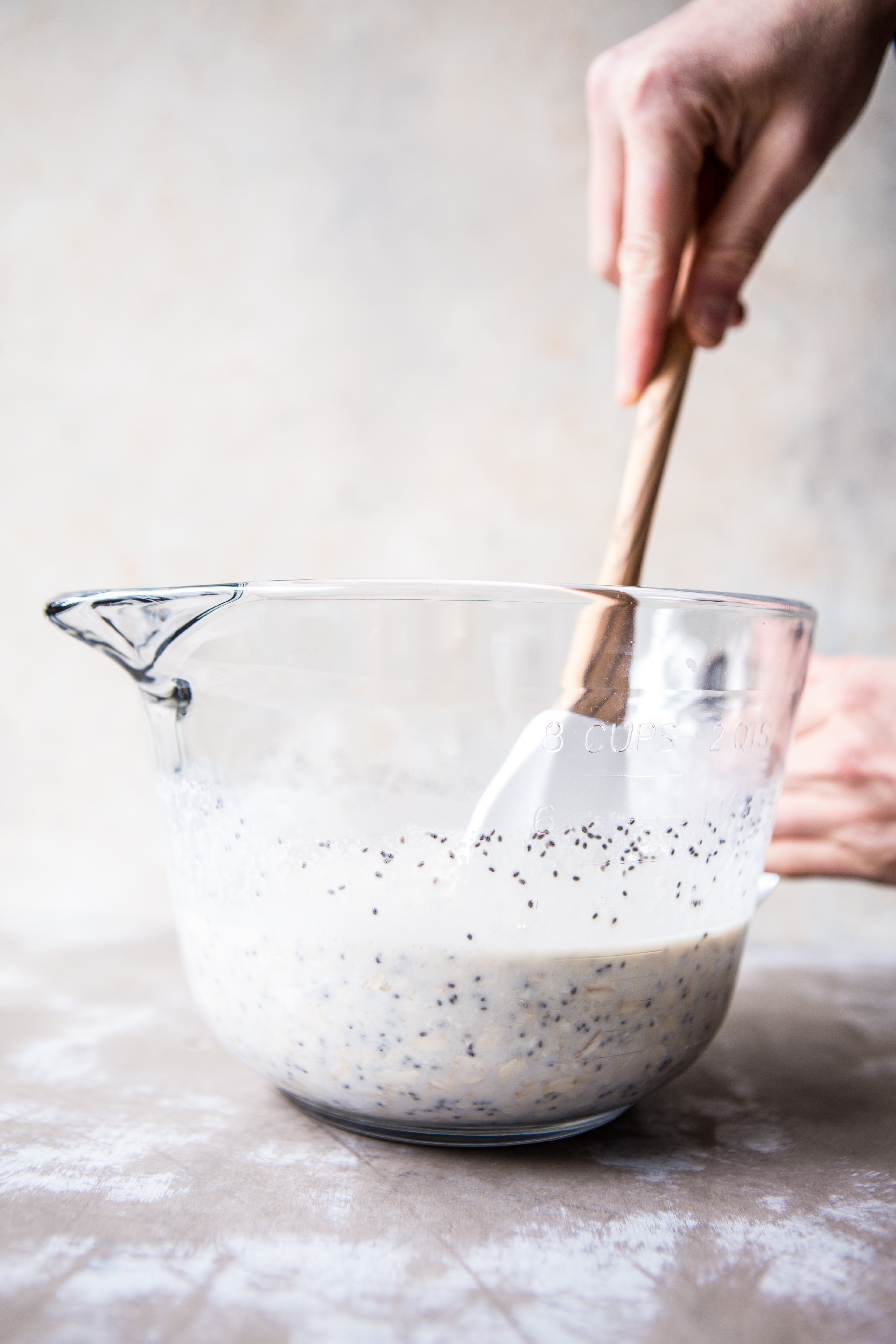 Overnight oats are one of my favorite ways to have a delicious, but incredibly healthy breakfast on the go. They're great because everything can be made the night before. Then in the morning all you need to do is throw on a few quick toppings and breakfast is made! AND if you're in a huge hurry, you can even take these on the go with you. All you need is a glass jar and a spoon! Perfection!
Ok, so here's how these overnight oats work. Start off the night before by mixing together all of your ingredients… oats, coconut milk, Greek yogurt, maple syrup, chia seeds, vanilla and salt. Mix that all up, cover and place in the fridge overnight to allow the oats to soak up all the liquid and become soft and plump. And guys, that's it… you are DONE.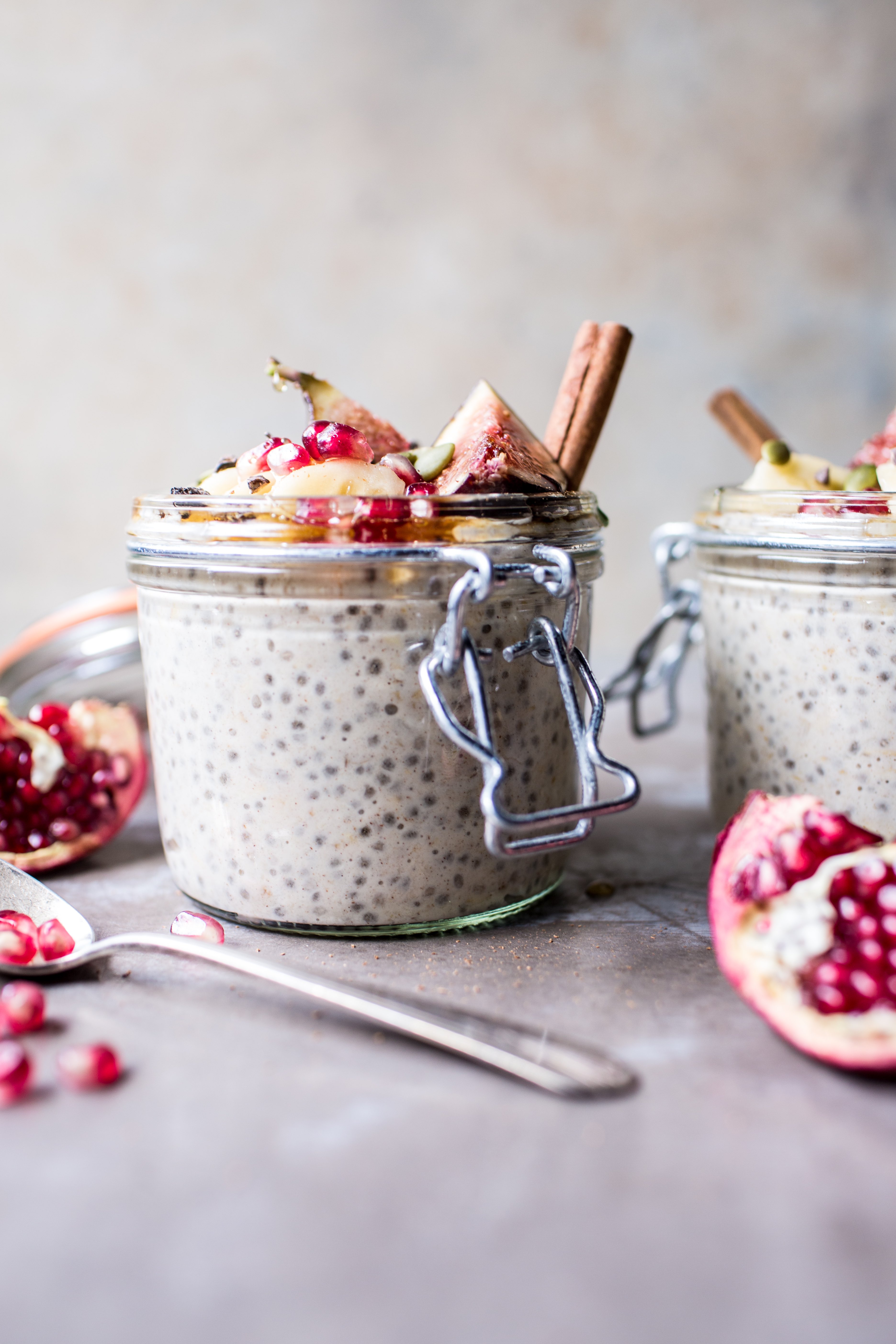 For my toppings? Apples, fresh figs, pomegranates, almond butter, pumpkin seeds and honey… all very fall inspired! So you see, super simple, but so delicious and so happy! These oats are truly the perfect breakfast. Don't be afraid to customize the toppings to what you have on hand or whatever your favorites are. Anything goes as long as you love it!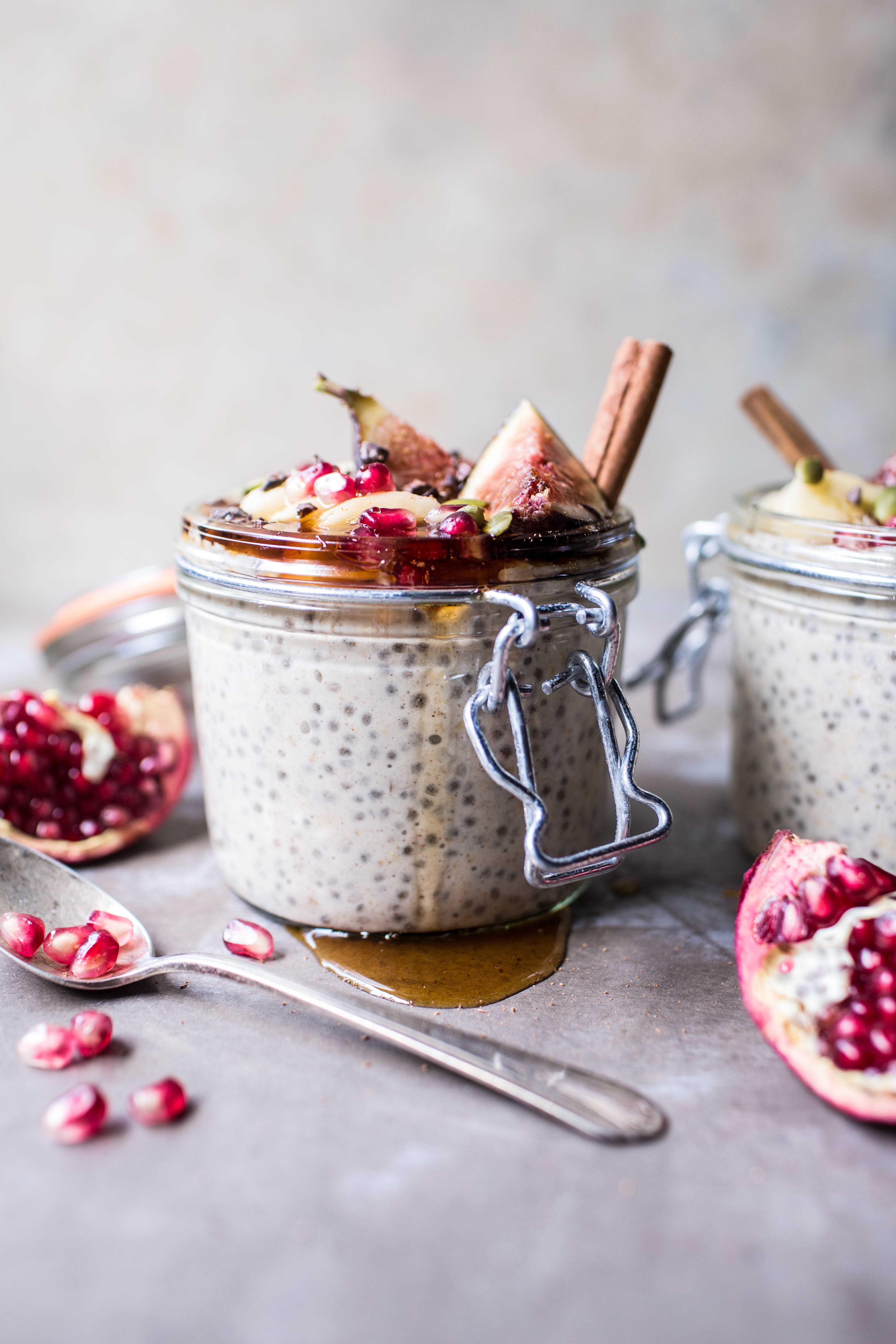 Autumn Harvest Overnight Oats Recipe Recipe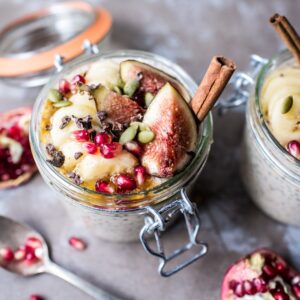 INGREDIENTS
1 cup old fashioned rolled oats
1 (14 ounce) can coconut milk
¼ cup plain Greek yogurt
2 tablespoons pure maple syrup
1 tablespoon chia seeds
2 teaspoons vanilla
½ teaspoon cinnamon
¼ teaspoon flaky sea salt
Toppings:
1-2 tablespoons almond butter
1 small honeycrisp apple, diced
1 banana, sliced
2-3 fresh or dried figs, halved
1-2 tablespoons pomegranate arils
1-2 tablespoons toasted pumpkin seeds
Honey or maple, for drizzling
INSTRUCTIONS
In a medium-mixing bowl, stir together all the ingredient until well combined. Divide the oats among 2 bowls or 2 (8-12 ounce) glass jars. Cover and place in the fridge for 6 hours or overnight.

In the morning, stir the oats and then top with almond butter, apple slices, banana slices, diced figs and pomegranate arils. Sprinkle with pumpkin seeds. Drizzle with honey. Enjoy!