How to Keep Even the Smallest Pantry Organized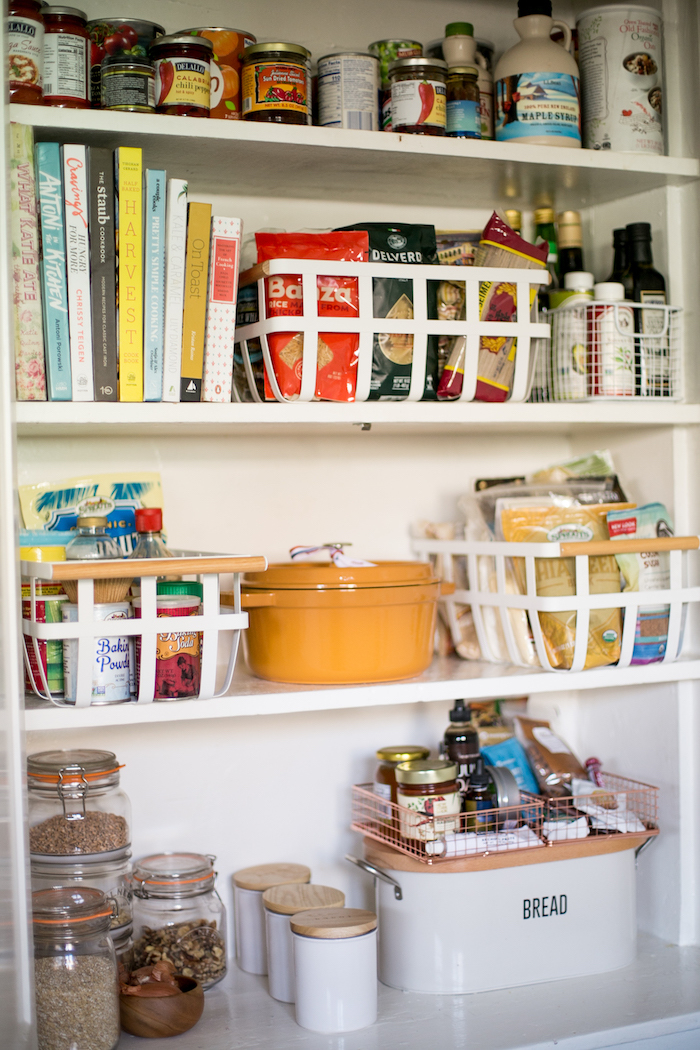 You can keep even the smallest pantry clean and organized with these helpful tips! It's all about the deep clean, deciding what to put in it, and sorting and labeling.
Deep clean.
Take everything out and deep clean.
We're going to start this pantry cleanout with a little Marie Kondo style. Take everything out of your pantry (I mean everything!) and place it on your countertops.
This is important because you will see everything you do and do not need and you may even find something a little funky or some moldy bread. It's okay! This is a safe place and that's reality, sister!
Clean out all the clutter.
Go through each item and throw away anything past its expiration date.
What DO you put into a pantry?
Dried goods: Pasta, oats, quinoa, rice, lentils, beans, etc. My Kilner Stackable Storage Jars are perfect for smaller amounts of loose dry goods and keep everything very fresh.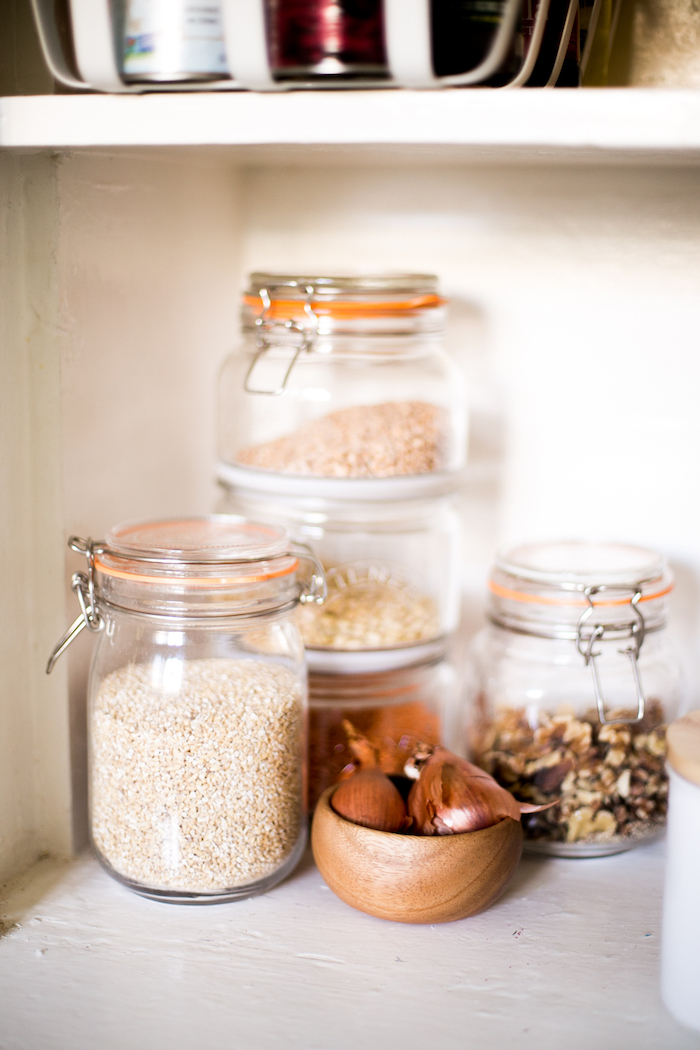 Stackable Storage Jars

By Kilner

Shop Now
Baking ingredients: Sugar, flour, baking powder, cornmeal, corn starch, salt.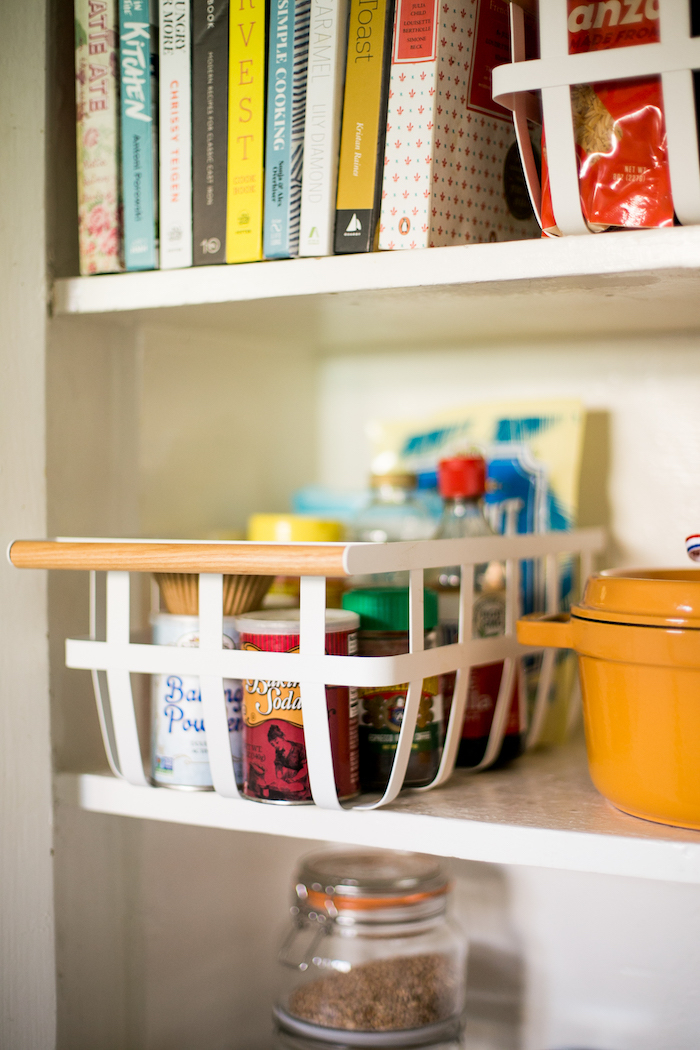 Cans & jars: Vegetables, fruits, oils, sauces, vinegars, pickled items.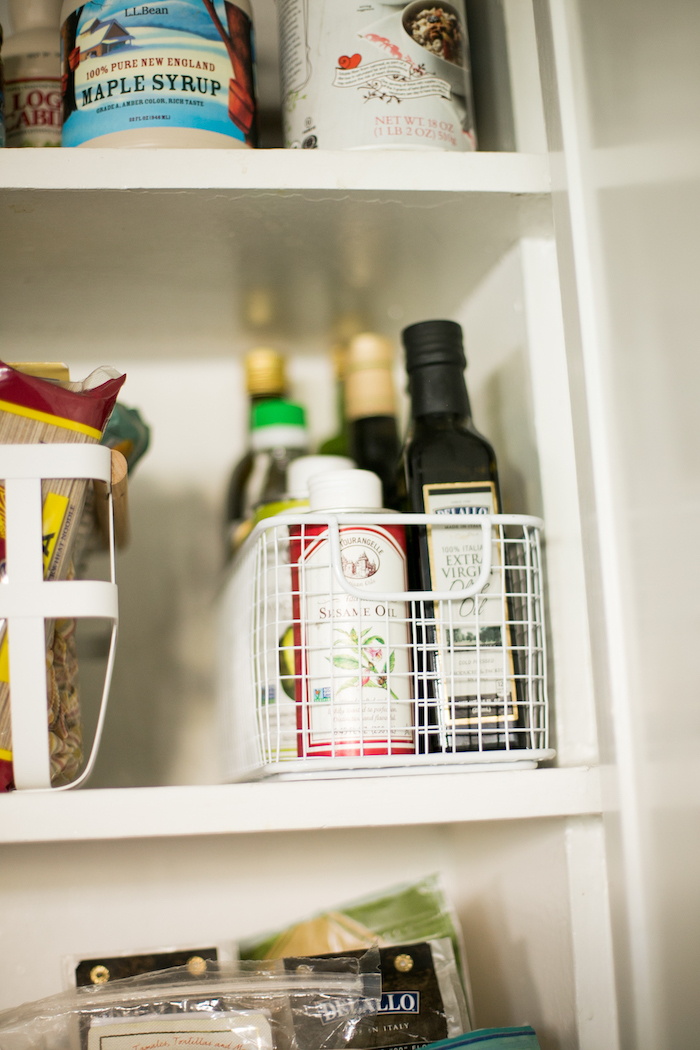 Gridlock Storage Bin

By Design Ideas

Shop Now
Snacks: Duh! Got to have all the good stuff in easy access. I like mixed nuts, RX bars, and dark chocolate.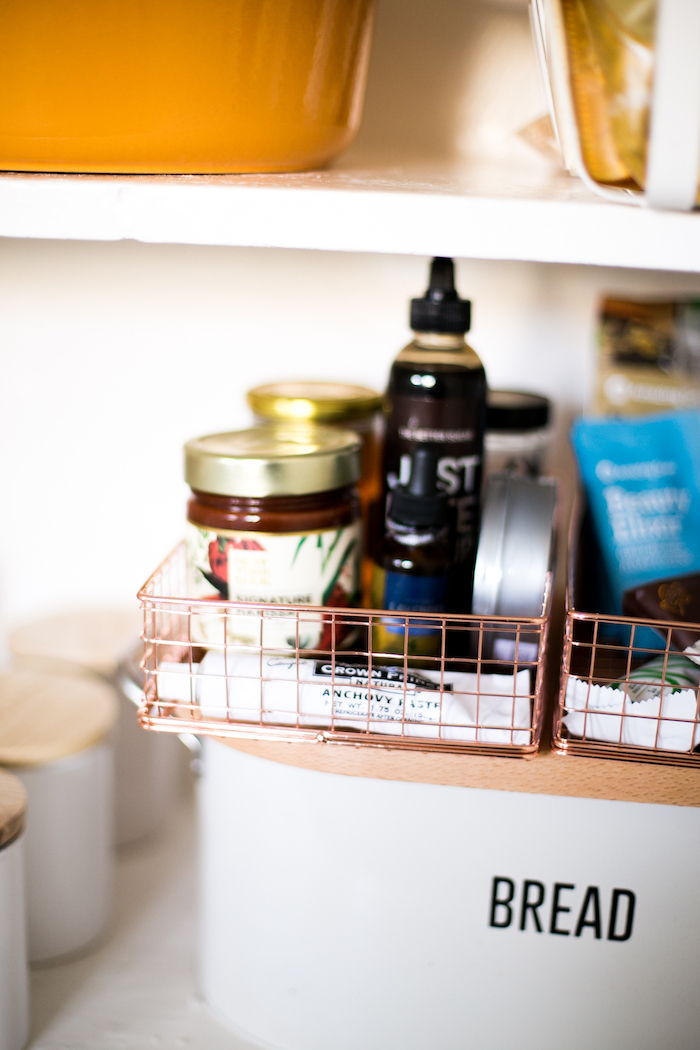 Your favorite cookbooks: My go-to, sauce-stained cookbooks stay in my pantry for easy access.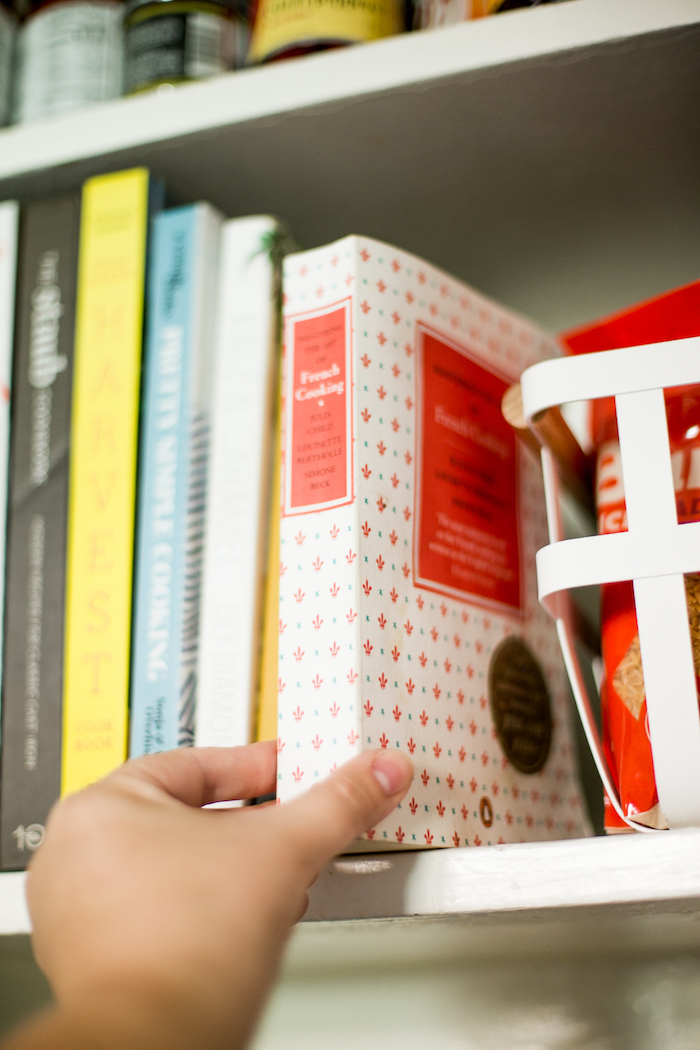 Heavily-used Kitchen Equipment: If you have room, I love to put my Dutch oven or blender in my pantry. I use these items every day and it makes them readily available.
Sort and Label.
Group together.
How many times do you open your pantry and look for the baking powder or corn starch for about 10 minutes before almost giving up on your recipe?! I am so with you. The way I have combatted this problem is to simply group food items together in bins that fall into certain categories.
Tosca Ceramic Canister

By Yamazaki Home

Shop Now
My top shelf is reserved for cans and jars, my left side is mostly dried goods and baking ingredients, the bottom shelf is readily available snacks, and the right side is mostly dinner ingredients.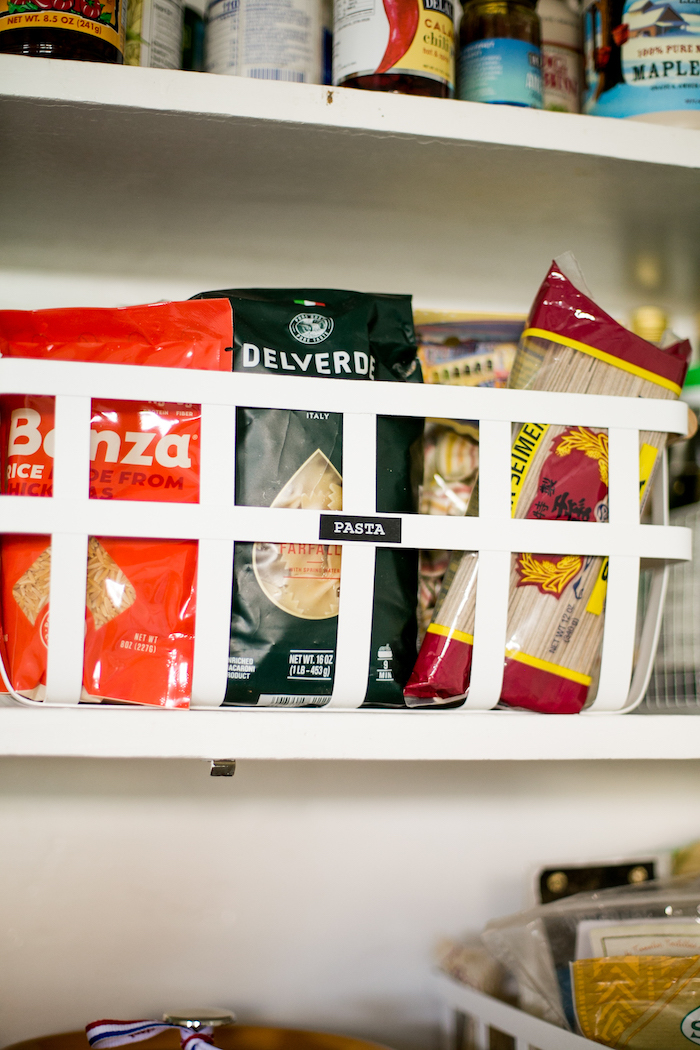 I like to group each of these sections together with things like baskets and clear jars. Yamazaki storage baskets are my favorite because they're durable, give off a chic, minimalistic vibe, and they are see-through so I know where all my ingredients are.
Tosca Dual-Handled Storage Basket

By Yamazaki Home

Shop Now
If you love the "Japandi" trend for 2020, you've got to get yourself a set of these baskets.
Label.
Before you organize everything back into your pantry, give jars, canisters, and even some boxed dried goods an expiration label.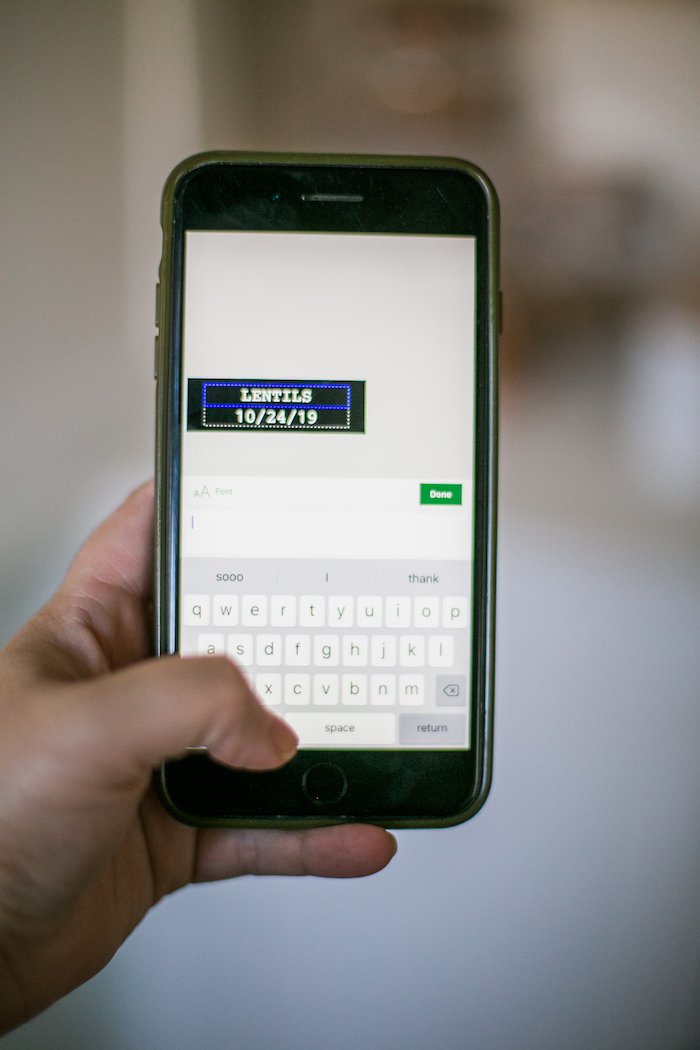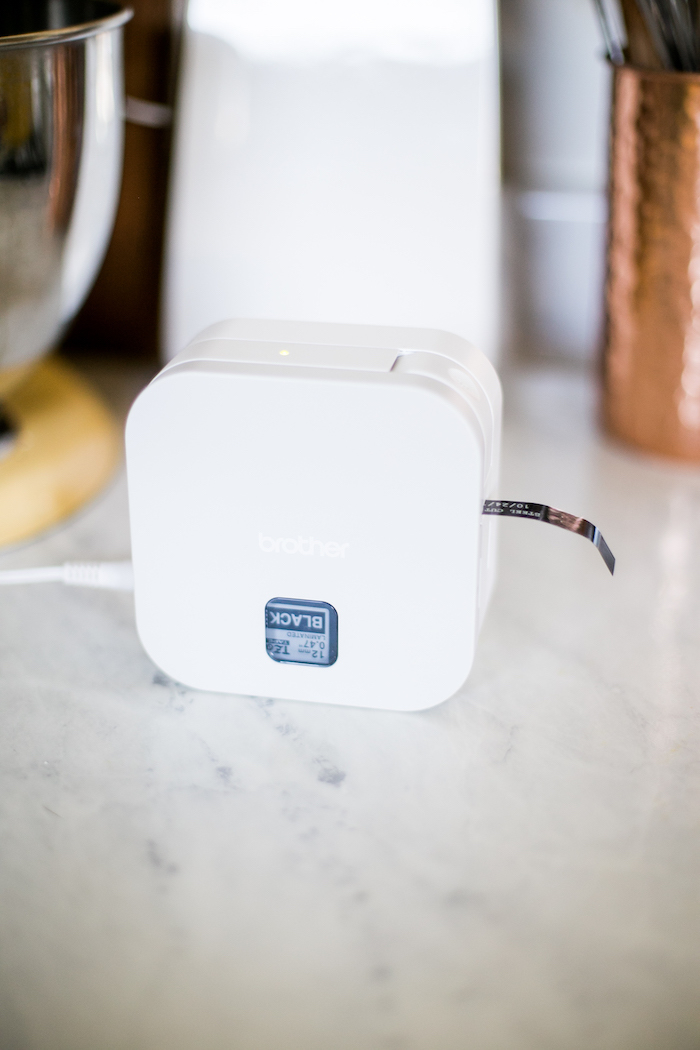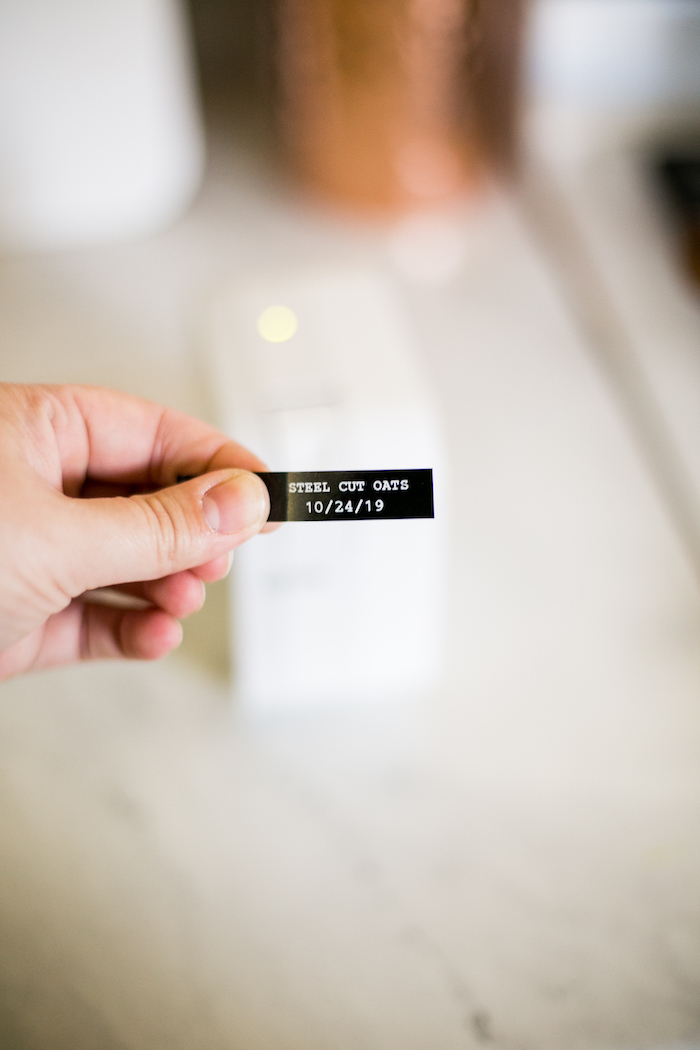 My Brother label maker is perfect for this. I can create all of the labels right from my phone on an app and they print out instantly. Plus there is a ton of fun designs that you can get creative with!
Smartphone Dedicated Label Maker

By Brother

Shop Now
More Kitchen Cleaning & Organization Tips:
5 Kitchen Organization Products to Declutter Your Kitchen for Under $100The Top 5 Spices You Need In Your Pantry and How to Use Them