Apple Pie Moonshine Is About to Be Your New Favorite Fall Drink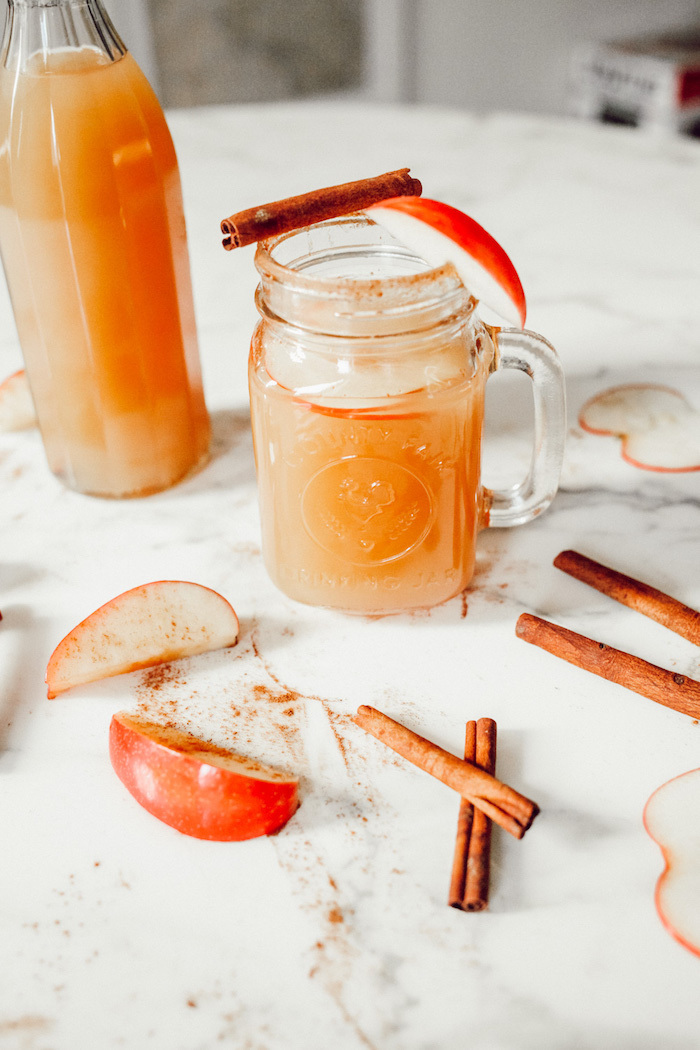 It's the time year again where the nostalgia lies within the flavors of seasonal dishes and drinks. Fall is packed with flavorful treats from apple to pumpkin!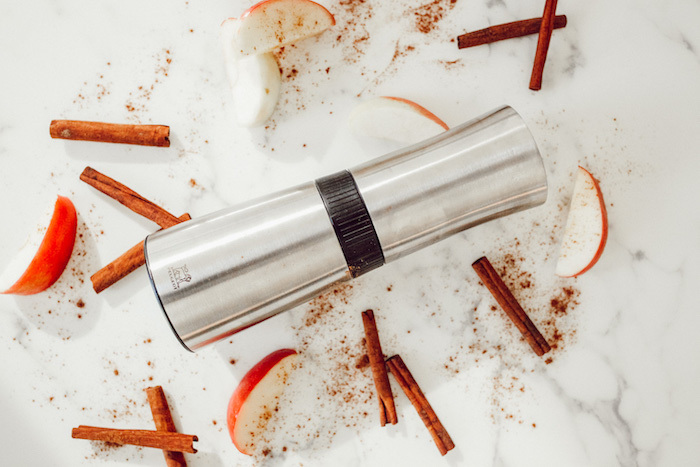 Lanka Cinnamon Shaker-Mill

By Peugeot Saveurs

Shop Now
I spent two years living in West Virginia, a place where fall truly was a season from the seasonal leaf changes to the pumpkin spice lattes enjoyed on game day mornings. It was at a tailgate of my first West Virginia University football game where I was introduced to the beloved tailgate drink, apple pie moonshine. The nostalgia of the cocktail felt like it brought warmth and happiness to everyone at the tailgate!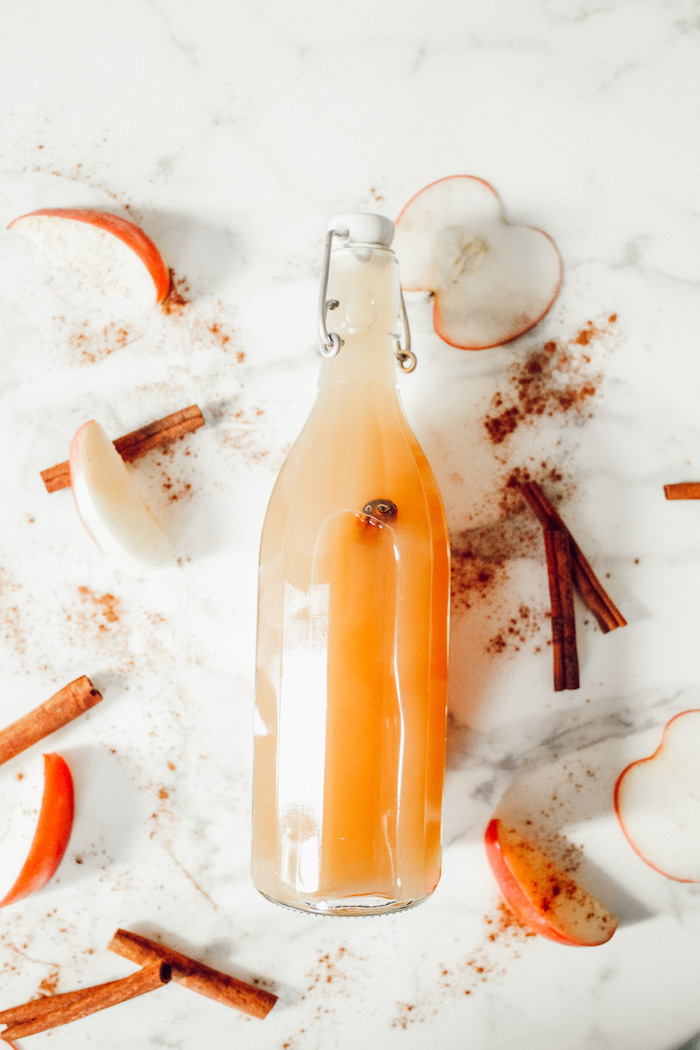 Reusable Glass Bottle with Shackle Lock Stopper

By Household Essentials

Shop Now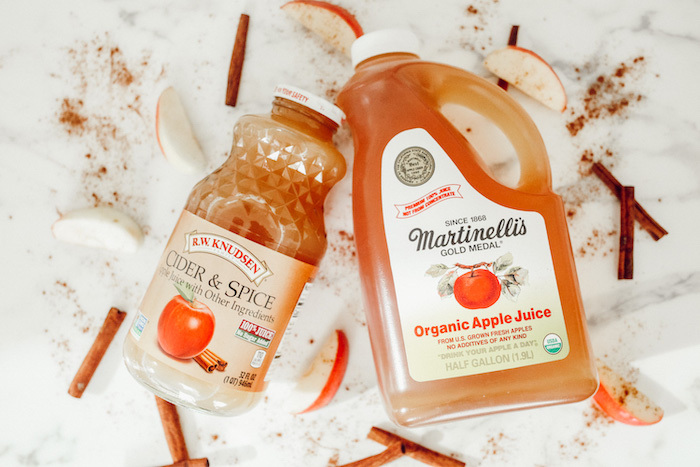 The recipe, sacred to some and cherished by all, is the perfect combination of apple and cinnamon to make the taste buds dance. Limited ingredients along and a few preparation steps, this drink is a fan favorite to add to any season gathering!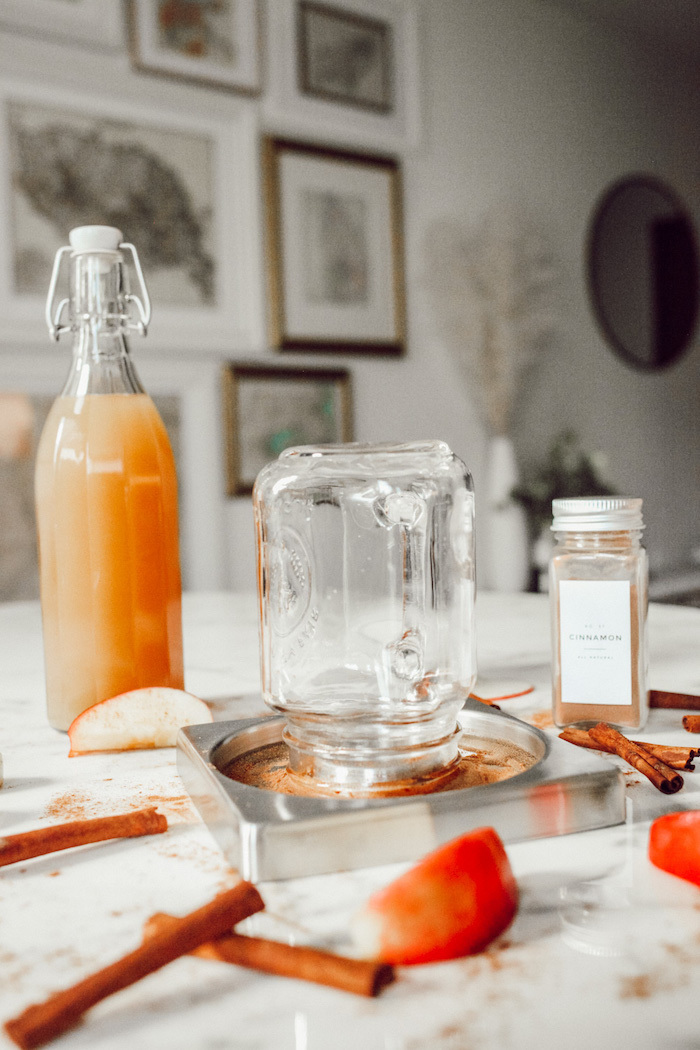 Follow the simple recipe below and enjoy the best tailgate drink!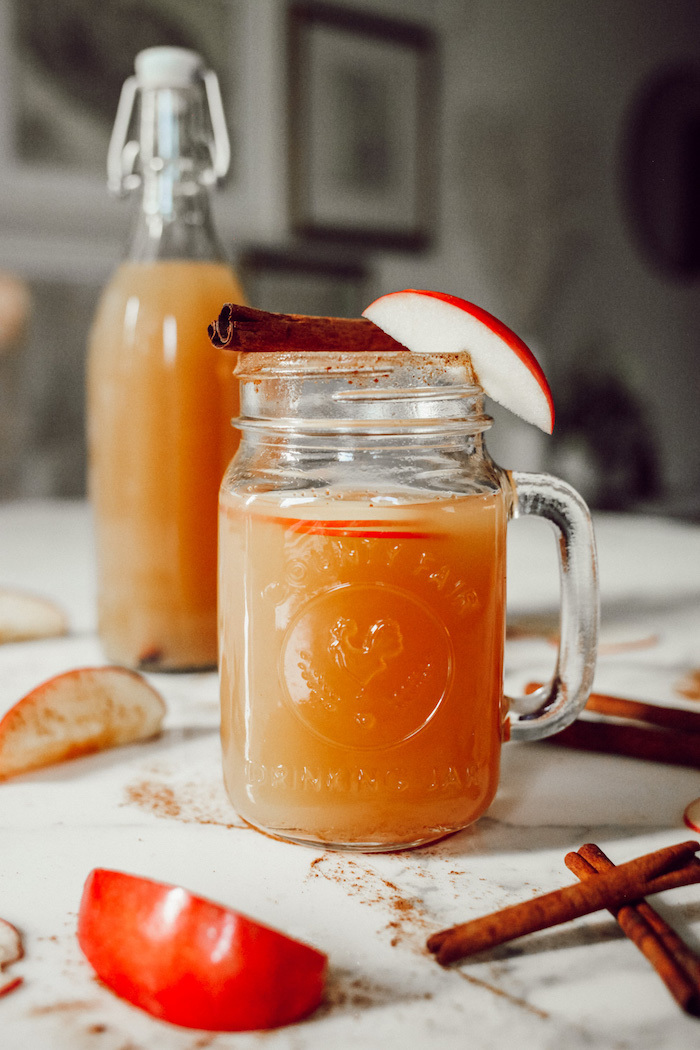 It's the time year again where the nostalgia lies within the flavors of seasonal dishes and drinks. This Apple Pie Moonshine will combine all the fall favorites into one amazing drink!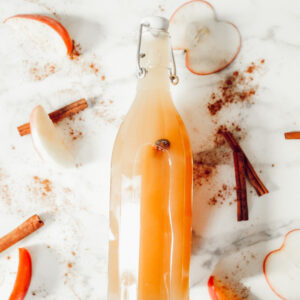 Ingredients
750

ml

bottle of 190 proof Everclear

1

Gallon of Apple Cider

1

Quart Apple Juice

3

cups

Brown Sugar

1

cups

White Sugar

10

Cinnamon Sticks

1

Large Stock Pot

6

Mason Jars (Quart-Sized)
Instructions
Prep the apple mixture batch and add as little or as much alcohol to the mixture that you'd like!

In a large stock pot, combine the apple cider, apple juice, cinnamon sticks and bring them all to a simmer.

Add the sugars to the pot and stir for 5 to 10 minutes, or until dissolved.

Remove the pot from the heat and let the pot cook for HOURS. The key is to NOT evaporate the alcohol content!

After the mixture has cooled, add three cups of Everclear to the mixture.

Divide the mixture across six mason jars and equally distribute the cinnamon sticks across the jars. Over time the cinnamon flavors will outweigh the alcohol.

Enjoy!