One Pot Holiday Punch: Stovetop Cocktails for a Crowd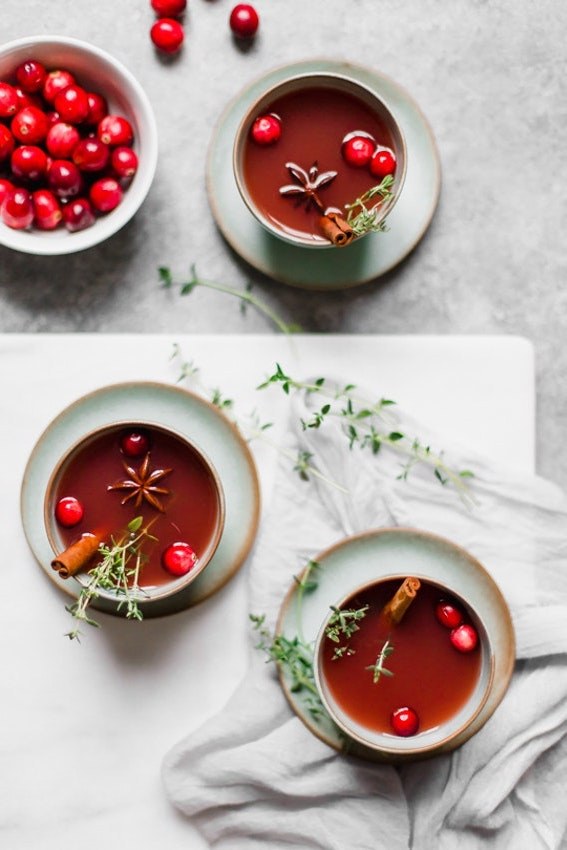 'Tis (just about) the season, and holiday gatherings are starting to begin in earnest. Honestly, when the calendar flips to November, I start happily planning as many cozy get-togethers as I can. Nothing makes me happier than to see close friends and family gathered around my hearth, swapping stories, playing games, and – of course – enjoying a seasonal beverage.
There was a time when entertaining at home was, for me, as stressful as it was ultimately enjoyable. I tended to aim too high in the menu department especially, planning way too many dishes and drinks, none of which was ever ready at the right time or temp. It was chaotic for me, but also for my guests, and I spent most of my time rushing in and out of the kitchen, ushering out impressive but disjointed dishes and begging people to eat them while they were still warm ("Don't wait for me! Dig in!").
Slowly over time, and with the hard earned lessons of many many parties, I realized that my friends were there to enjoy my company, not to be dazzled by my menu. I began to hone in on dishes and drinks that filled two requirements only: hassle-free and delicious.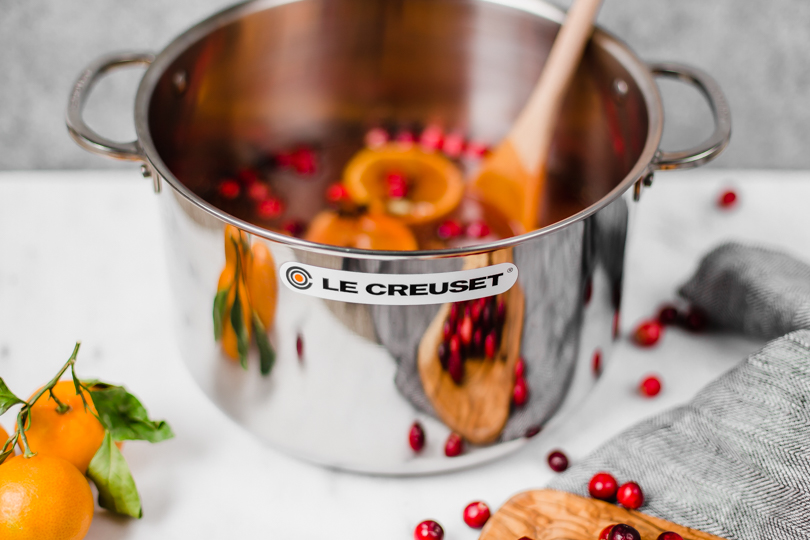 Enter the One Pot Holiday Punch. I return to this recipe over and over again because, while sinfully easy, it's also gorgeous and so very, very good. No squeezing citrus, no shaking, no syrups. It doesn't take itself too seriously, but it can stand up to scrutiny — I would serve this to even the most discerning cocktail "snob" without a second thought.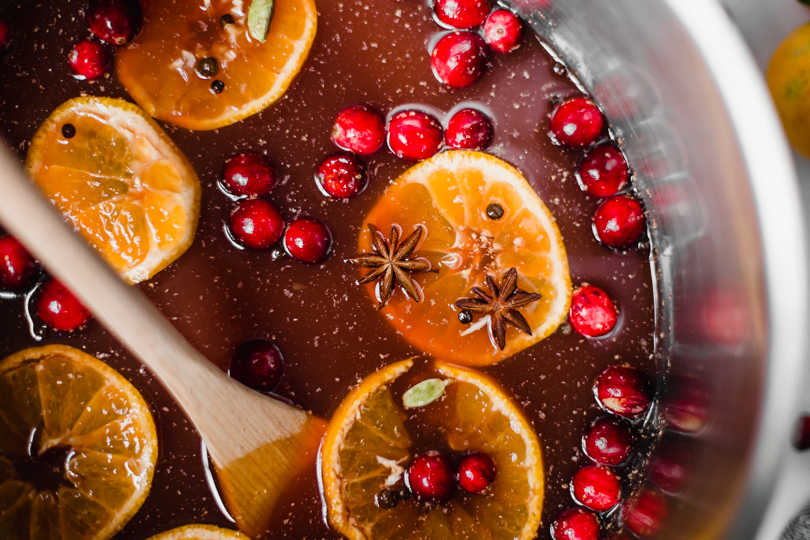 The recipe itself is essentially a mulled apple cider, with the addition of cranberries and orange slices for a tart punch that keeps this drink well balanced without the extra effort of juicing lemons or limes. You warm the punch on the stove about half an hour before your guests arrive, then let them self serve right from the pot. One of the best perks of this method is that the entire house if filled with the most wonderful holiday aroma, which will hit them right when they walk through the door and linger throughout the party.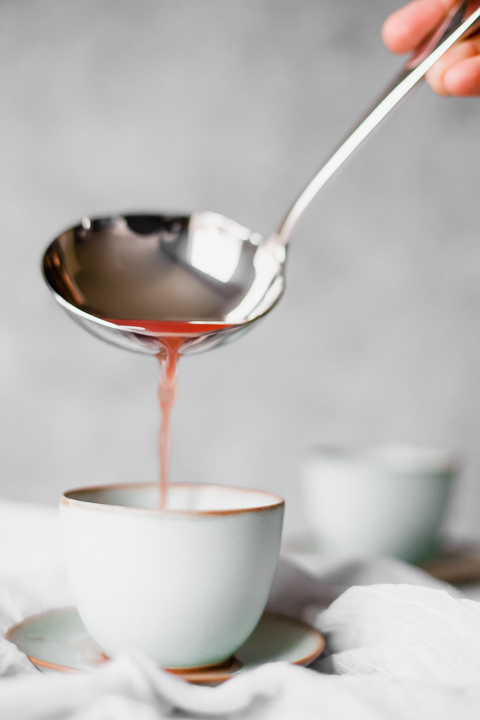 The trick to a stovetop cocktail is to NOT add the alcohol directly to the pot, where it will evaporate over time, even on low. Instead, pre-fill mugs with the spirit and garnish and arrange them right next to the stove. Your guests simply ladle the warm beverage over the spirit — it will integrate itself, no need to stir. And don't forget to leave out some empty mugs, too, so that guests who don't drink (hello, pregnant ladies and children) can still enjoy your warm mulled cider. A mocktail and a cocktail in one!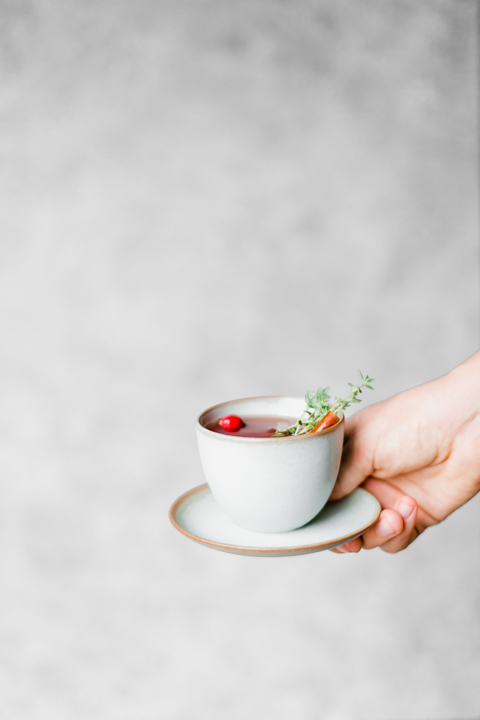 Another bonus to adding the alcohol separately is that you can try a variety of options and decide which you like best. My personal favorites are ginger liqueur (like Canton) for the added note of holiday spice, or aged rum for a boozier, more spirit-forward flavor. Applejack or apple brandy are also great options (they integrate seamlessly into most cider recipes), and I've had guests who prefer the backbone of rye whiskey as well. You can even let them choose their own adventure by lining up and labeling different options – you'll be surprised how different each guest's palate is, and enjoy the friendly arguments over which cocktail is "best."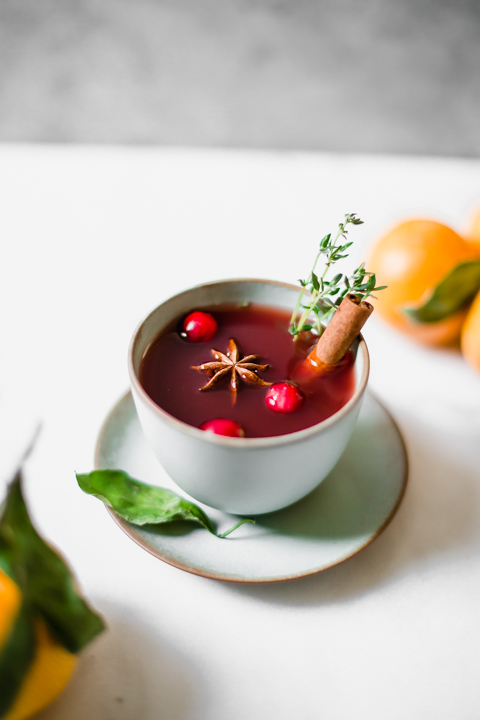 Finally, the mulling spices listed here can be changed up according to your own palate and what you have on hand. Add sparingly at first, then more to taste — spices can become overwhelming very quickly, and you don't want to lose a whole batch of punch to one over-zealous addition of clove.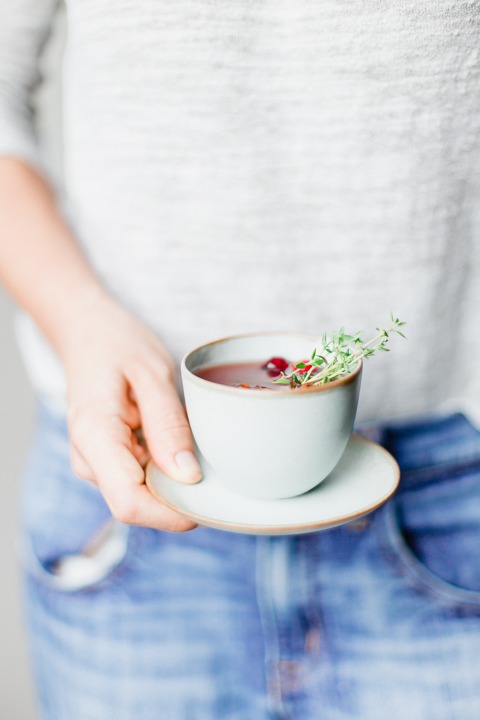 One Pot Stovetop Holiday Punch
No squeezing citrus, no shaking, no syrups. It doesn't take itself too seriously, but it can stand up to scrutiny – I would serve this to even the most discerning cocktail "snob" without a second thought.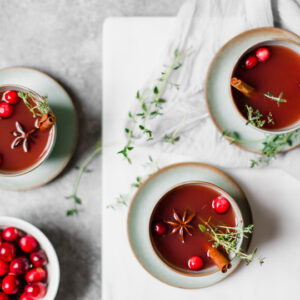 Ingredients
.64

oz

(1 gallon) (non-alcoholic) apple cider

2.5

cups

100% cranberry juice (not cranberry cocktail)

1

sliced orange

.5

cups

fresh cranberries

4

cinnamon sticks

3

star anise pods

.5

tsp

allspice berries

.5

tsp

freshly grated nutmeg

1.5

oz

per mug of ginger liqueur (like Canton), apple brandy, or aged rum
Instructions
Combine all but the liqueur in a large pot over medium heat. Bring to a simmer, stirring occasionally, then reduce heat and let simmer for 30 minutes uncovered.

Keep the pot on the stove on the lowest setting to keep warm. Ladle approximately 5 oz of punch over 1.5 oz of spirit. Garnish with cinnamon sticks, winter herbs, additional star anise and cranberry in whichever combination suits you. The punch can be left on warm for about 1.5 hours while guests enjoy.

Note: Use teacups or small, curved mugs for serving – straight walled mugs will concentrate the warm, evaporating alcohol into your nose as you drink, throwing the experience out of balance.
Nutrition
Serving:
1
g
Calories:
72
kcal
Carbohydrates:
17.6
g
Protein:
0.3
g
Fat:
0.2
g
Sodium:
4
mg
Fiber:
0.6
g
Sugar:
15.8
g