8 Game-Changing Air Fryer Comfort Foods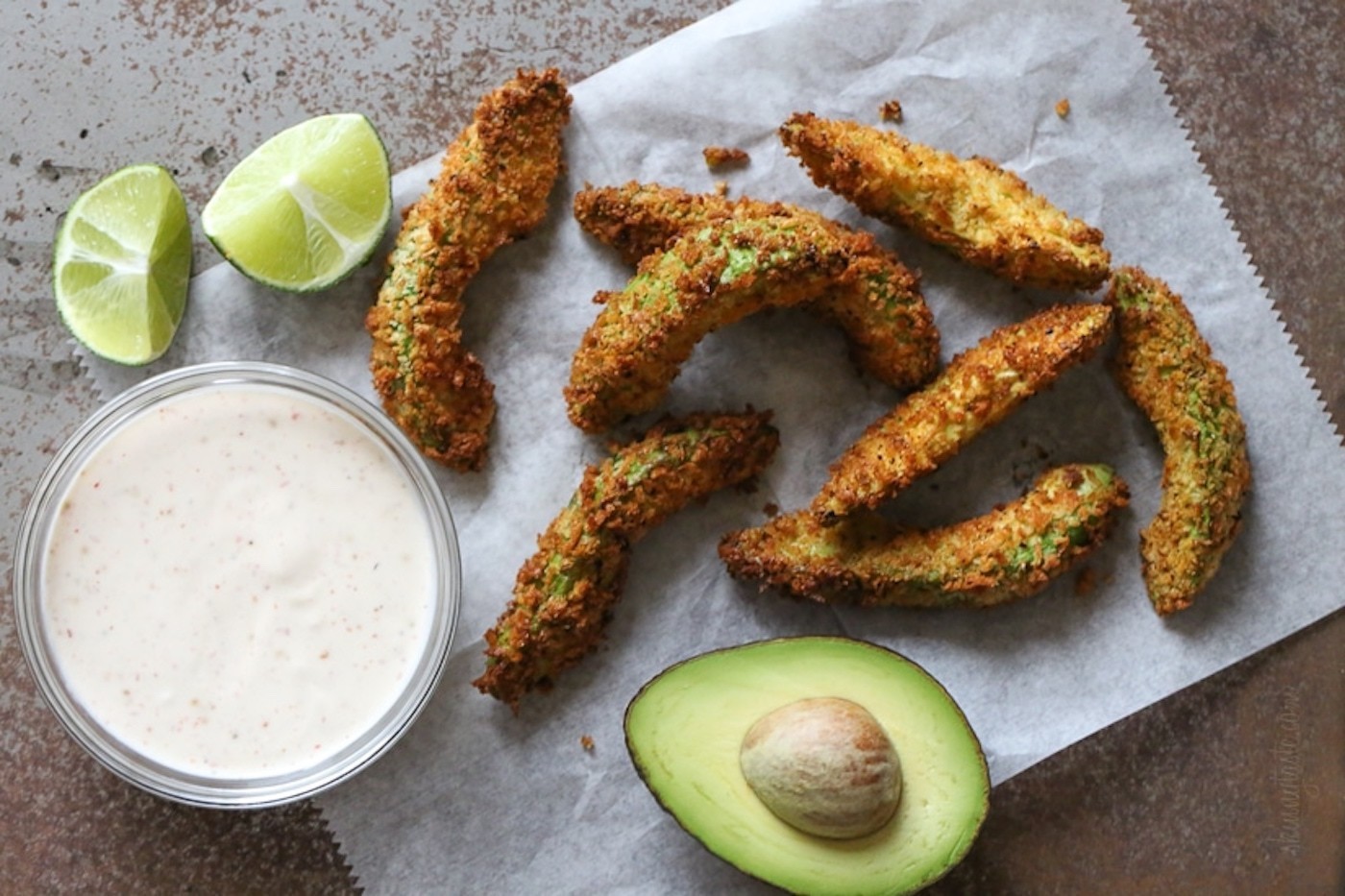 By now you may have heard that the air fryer is basically a magical invention that every healthy home chef needs in their kitchen. Instead of relying on copious amounts of oil and butter used in traditional frying techniques, an air fryer essentially circulates hot air around food until it's perfectly cooked and crispy.
The Inspired Home team polled virtually every air-fryer junkie we knew for tried and true air fryer comfort foods. Here is a list of our favorites: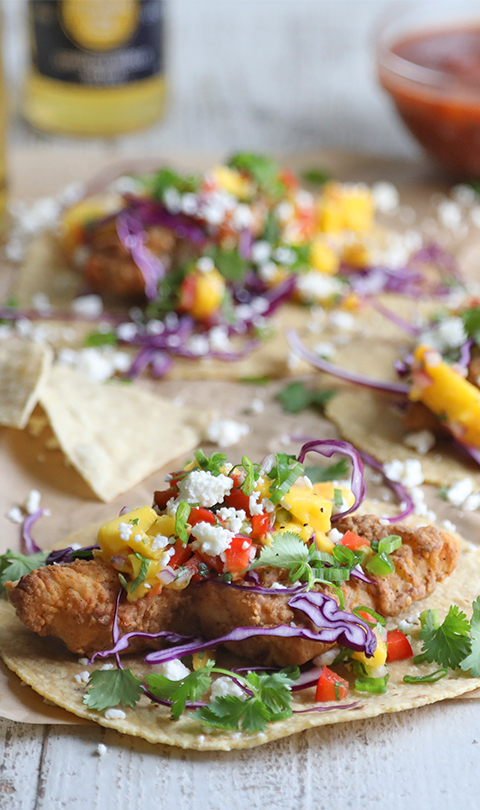 These Air-Fried Beer Battered Fish Tacos with Mango Salsa by Chef Billy Parisi have consistently been a fan favorite here at The Inspired Home. While fish tacos are generally thought of as a Taco Tuesday treat, this version is much less indulgent. We pair our air-fried fish with almond flour tortillas from Siete for a mindful meal anytime.
"Baked Potato" night has been in heavy rotation for a while now amongst many of The Inspired Home staffers. It's the perfect foundation for building a DIY baked potato bar with lots of creative toppings (think Pizza, Taco or Chicken Parmesan Potato… you get the idea). So when we found out that you can make a "baked potato" in an air fryer our minds were blown! These Baked Garlic Parsley Potatoes by Courtney's Sweets will be the easiest and tastiest non-baked "baked potato" you've ever had! Game changer.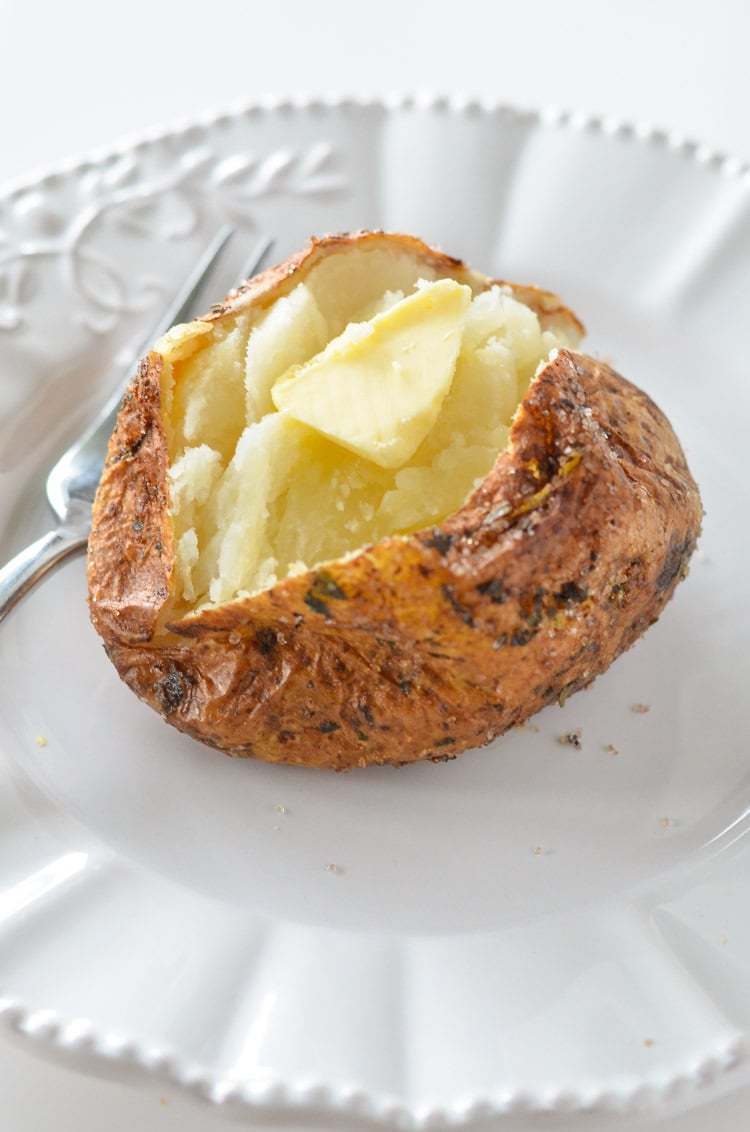 Fries + avocado + healthy = pure genius. We are obsessed with all things avocado, and this Avocado Fry recipe by SkinnyTaste is obviously no exception. Don't skimp on the lime dipping sauce because it puts these "fries" over the top.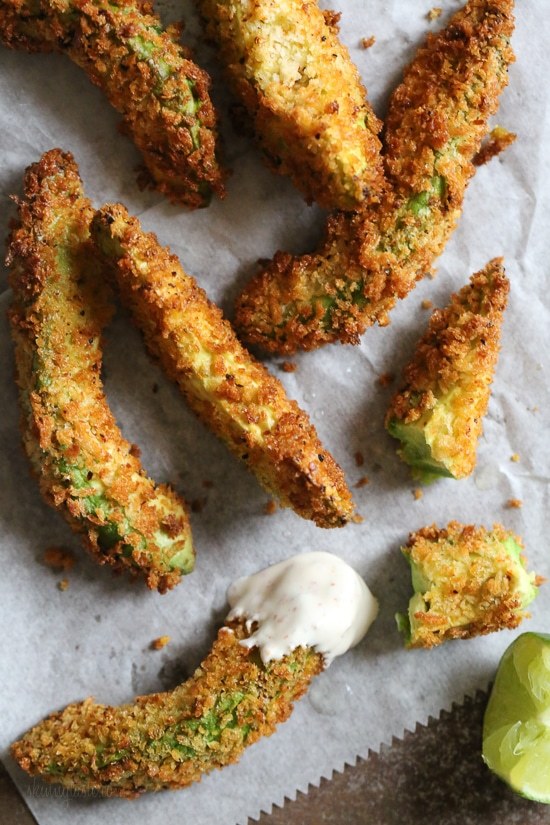 If you want to indulge a bit without going overboard, try this Air Fryer Fried Chicken and Waffles recipe from Just Destiny. As Destiny reminds us, "The pairing of warm, sweet waffles with crispy, savory fried chicken is one of the world's BEST combinations."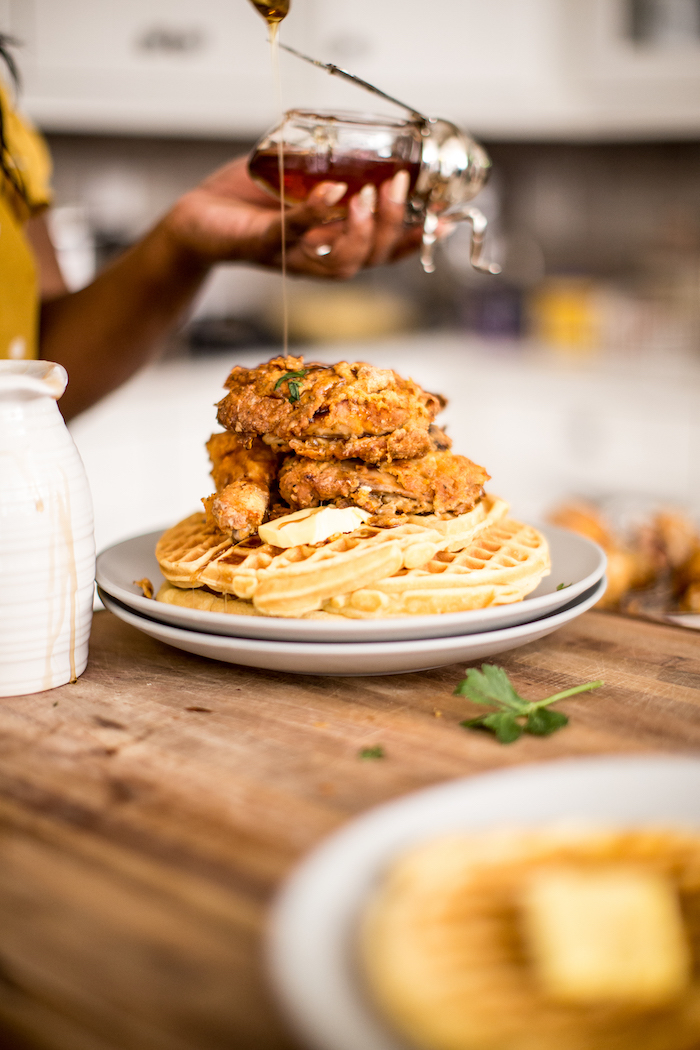 Classic Round Waffle Maker

By All-Clad

Shop Now
These perfectly seasoned potatoes are Whole 30 and Paleo approved – so you can indulge even while following a strict diet plan. The secret is giving the air fryer basket a quick shake every 5 minutes or so. You'll have crunchy potatoes in 15 minutes or less.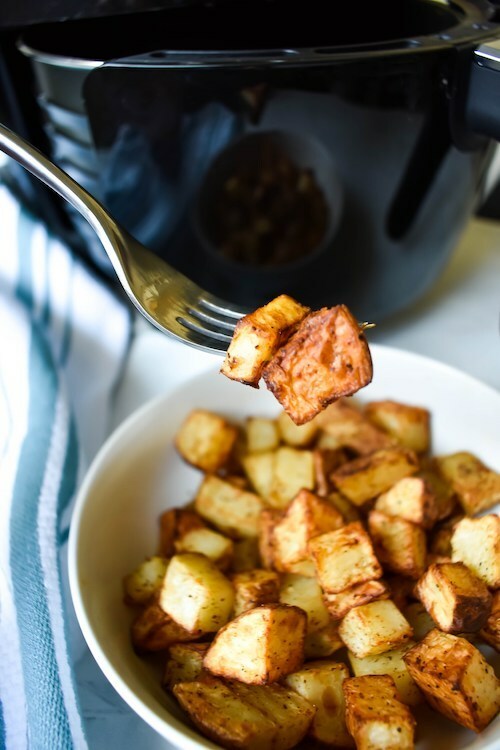 Jumbo Potato Cutter

By Prepworks by Progressive

Shop Now
If you love deep-fried pickles, then this healthier air-fried pickle recipe created by Plated Cravings is for you. These dill pickles dredged in spiced batter and panko breadcrumbs are much tastier than the oily "state-fair" version — with a fraction of the calories.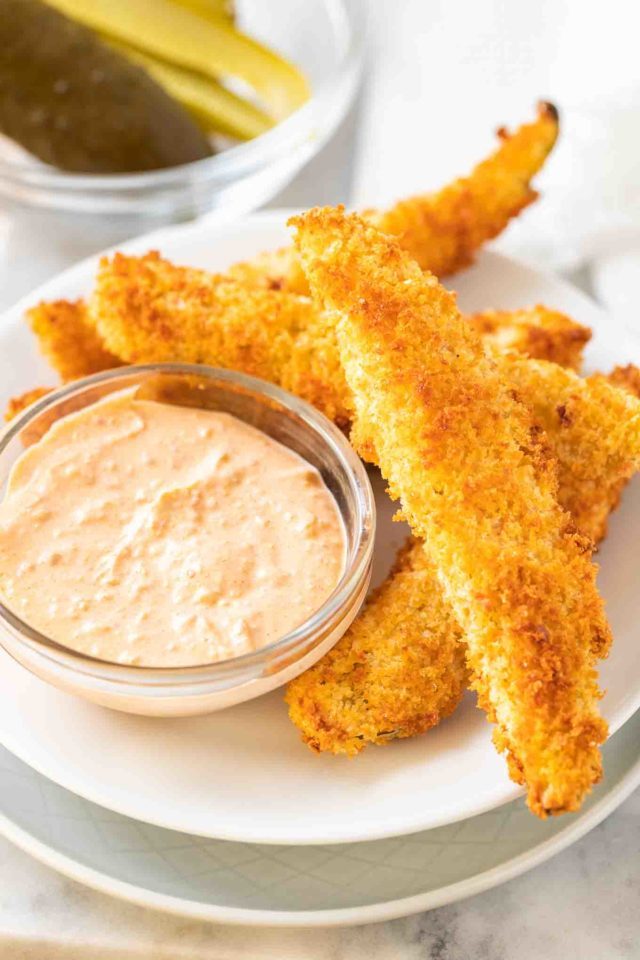 This grown-up take on a sure-fire kid-favorite has some spicy surprises. A touch of cayenne pepper dusted on the chicken strips, and a sweet and spicy Sriracha honey mustard dipping sauce is comforting food at its finest. Our air fryer chicken strip recipe is prepared with virtually no oil and ready in 15 minutes for a healthy and easy weekday dinner.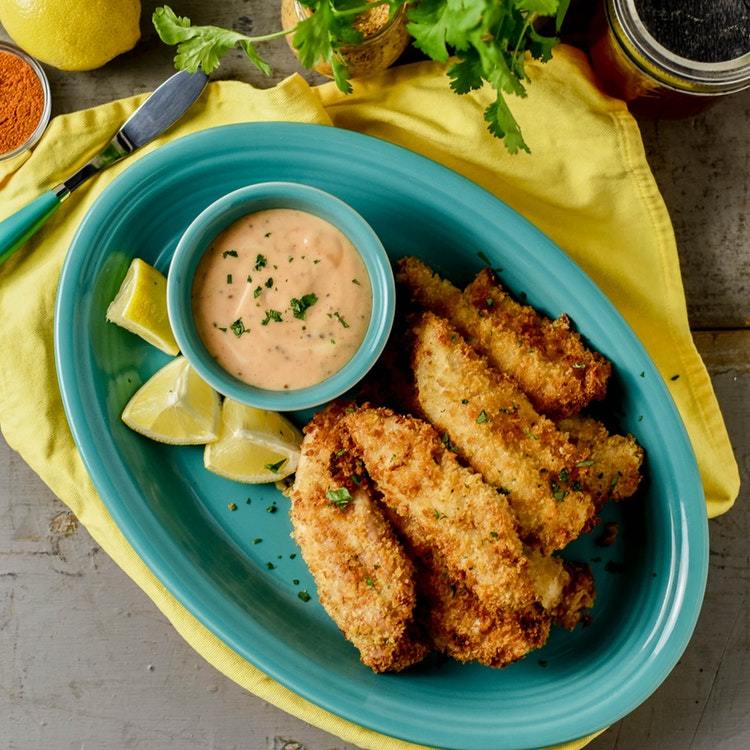 If these recipes haven't convinced you yet that you need an air fryer in your life, these Easy Air Fryer Donuts should do the trick! All you need is a can of biscuit dough, cooking spray, an air fryer and 10 minutes to spare. Brush with a bit of butter, dip in cinnamon sugar, serve warm, and the bakery down the street will be a distant memory.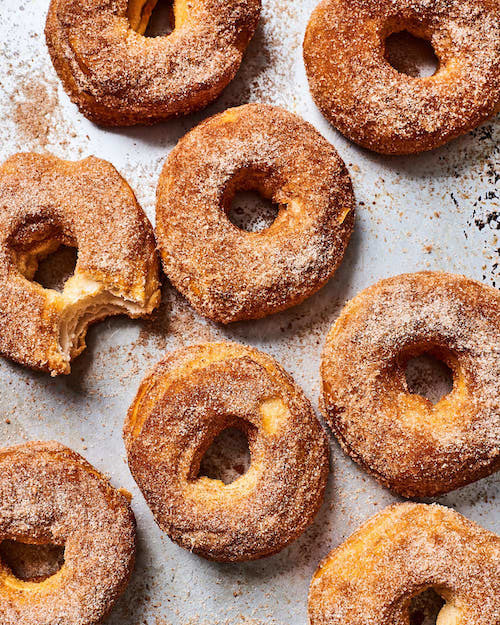 Professional Non-Stick Cooling Rack

By Chicago Metallic

Shop Now
Looking for more delicious air-fryer recipes?
Check out all of our air fryer recipes in our featured Air Fryer Collection. Additionally, here are some quick and easy air-fryer recipes you'll love: