A Simple, Semi-Fancy Spring Table for a Casual Breakfast Get-Together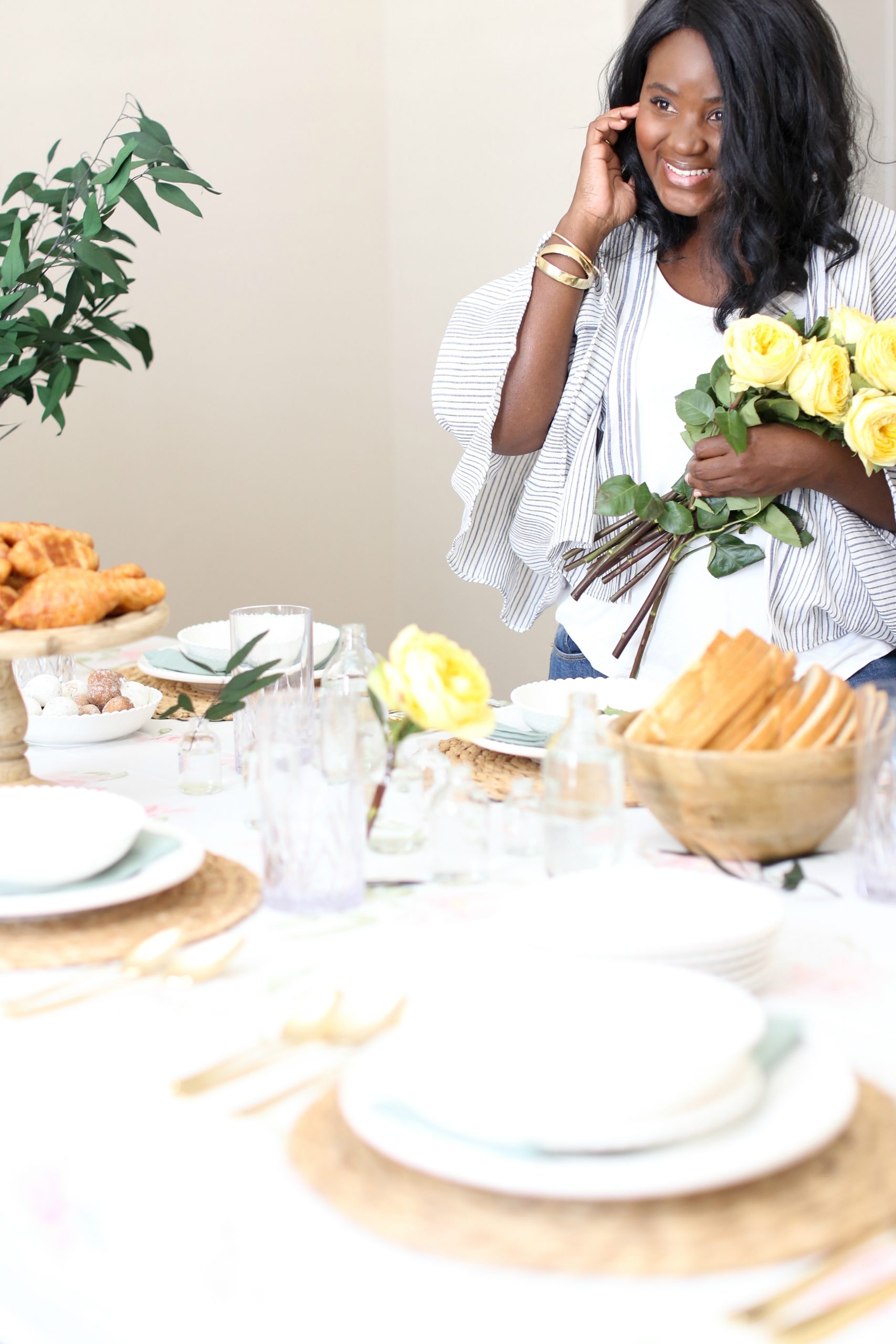 If I had a list of favorite things (which I do) I would definitely put flowers on the top of the list. That and entertaining, and friends and spring and well anything pretty.
When it comes to having friends over I really do like to keep things casual. But I admit my casual might be a bit different from yours. But trust me, you CAN have friends over, have your table look beautiful and NOT kill yourself over every little detail. How? Well, it all starts with a cute, simple centerpiece and you're on your way to a semi-fancy pastry breakfast for a party of 6.
Like I said before this is such a simple flower arrangement. All you need is some of your favorite flowers (carnations, tulip and roses work great) and empty bottles!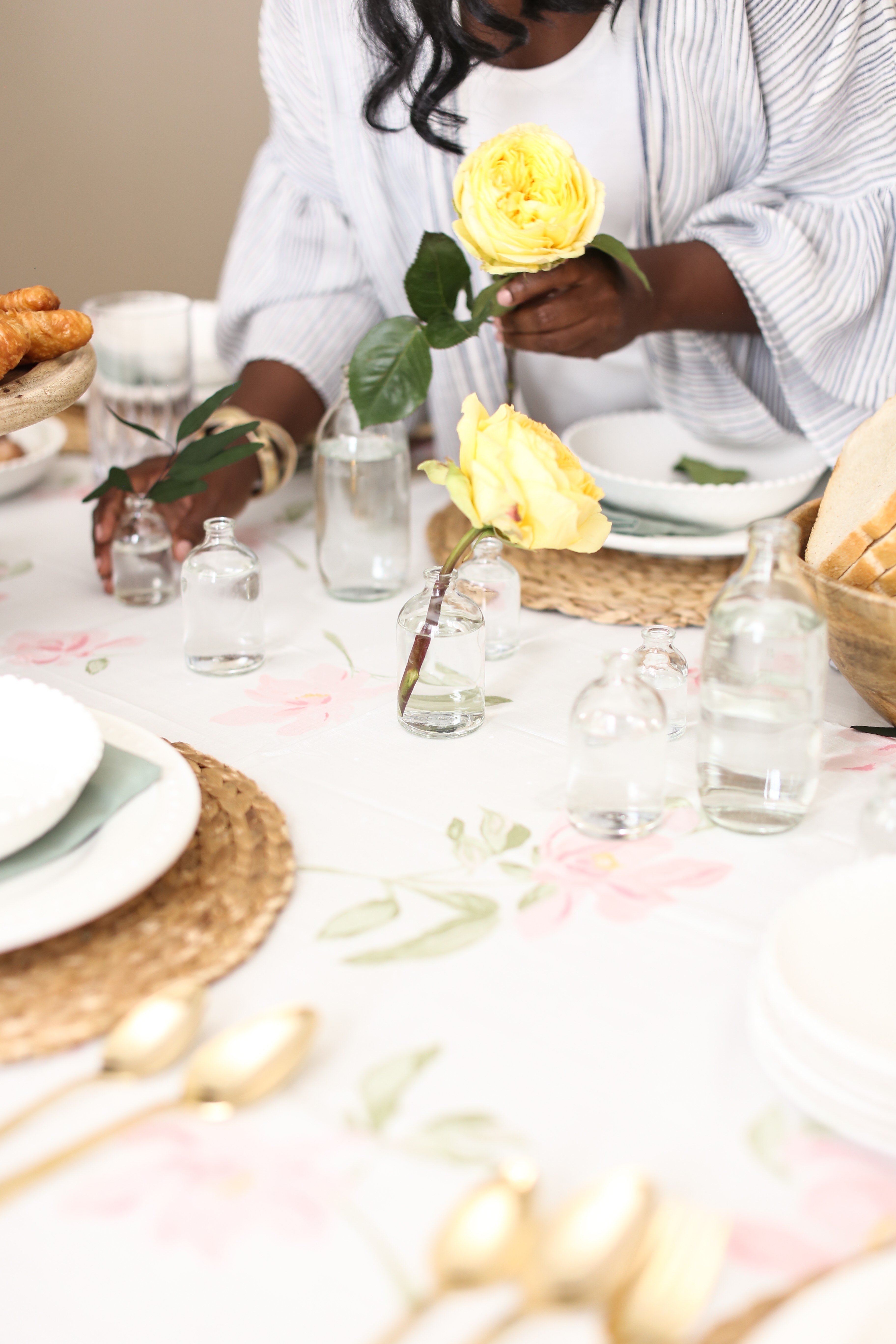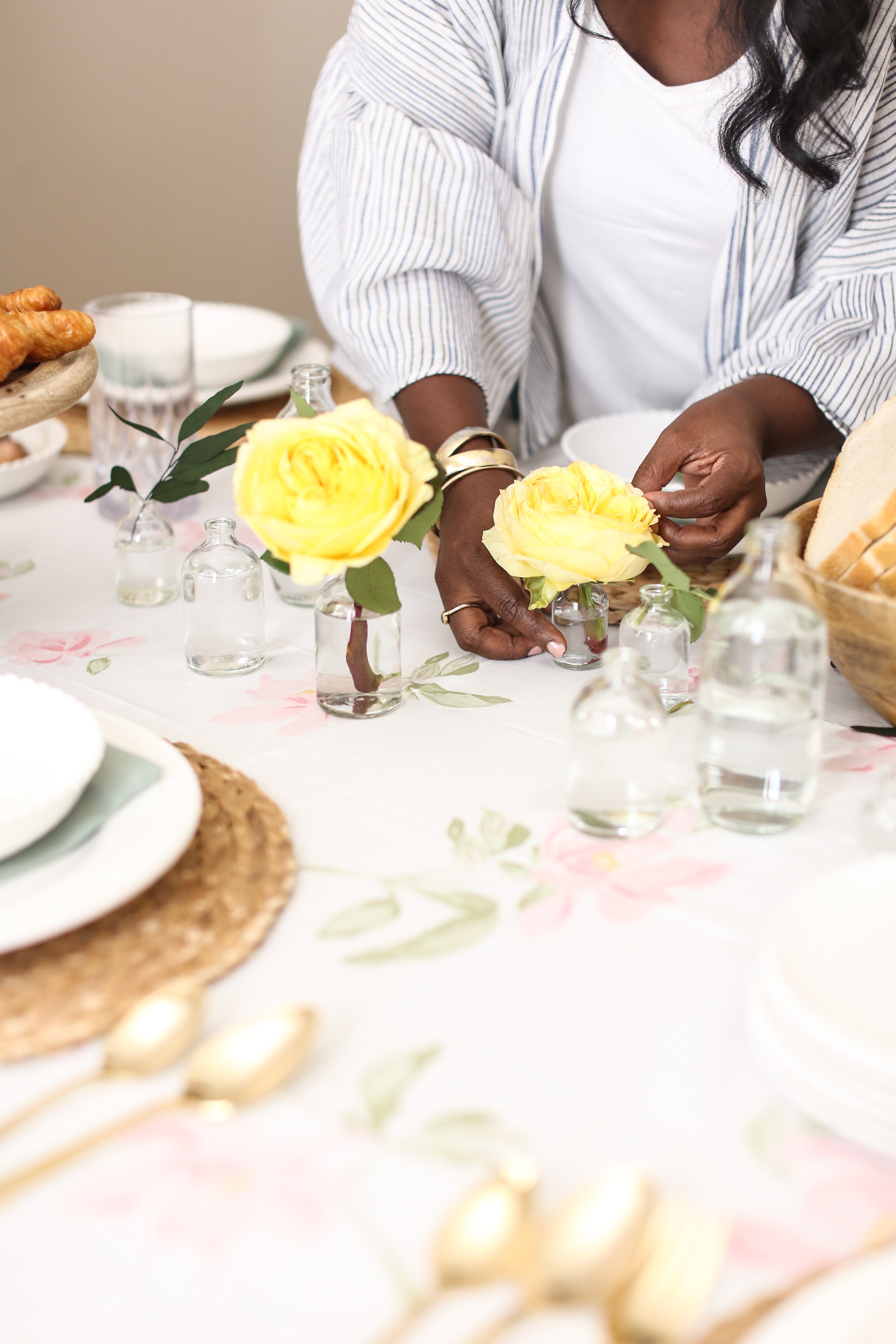 You can use the same ones I found from Design Ideas. They're perfect for this project because they make them in a few different sizes so you can get that collected look. Fill up the glasses with fresh water and then cut each flower stem about the same length as the bottle it will go in.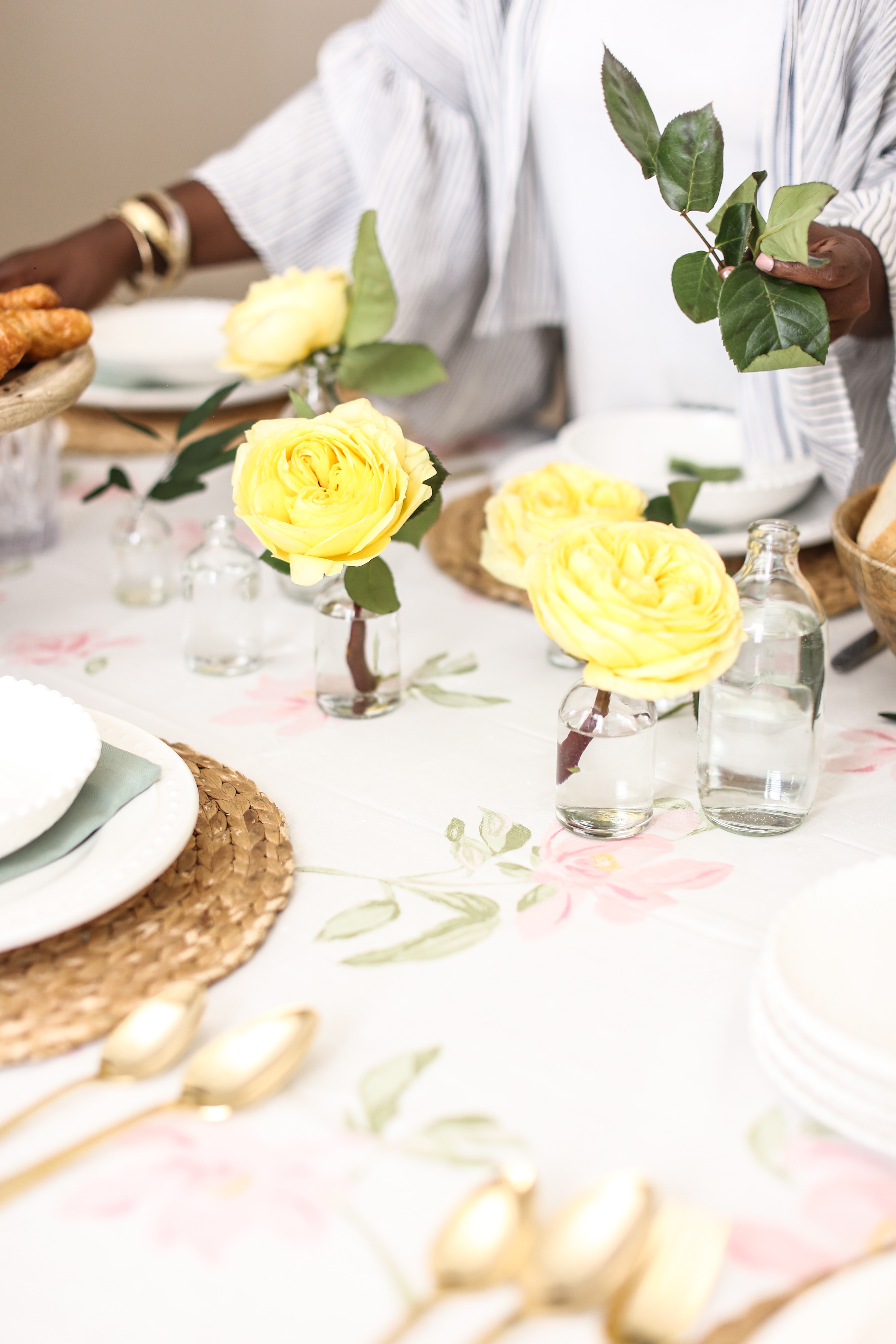 Next, take some of the greenery left over from the stem and arrange it around the flowers or even put them in a small vase by themselves! There are no rules really. Just have fun! I wish I had more to tell you but that's it!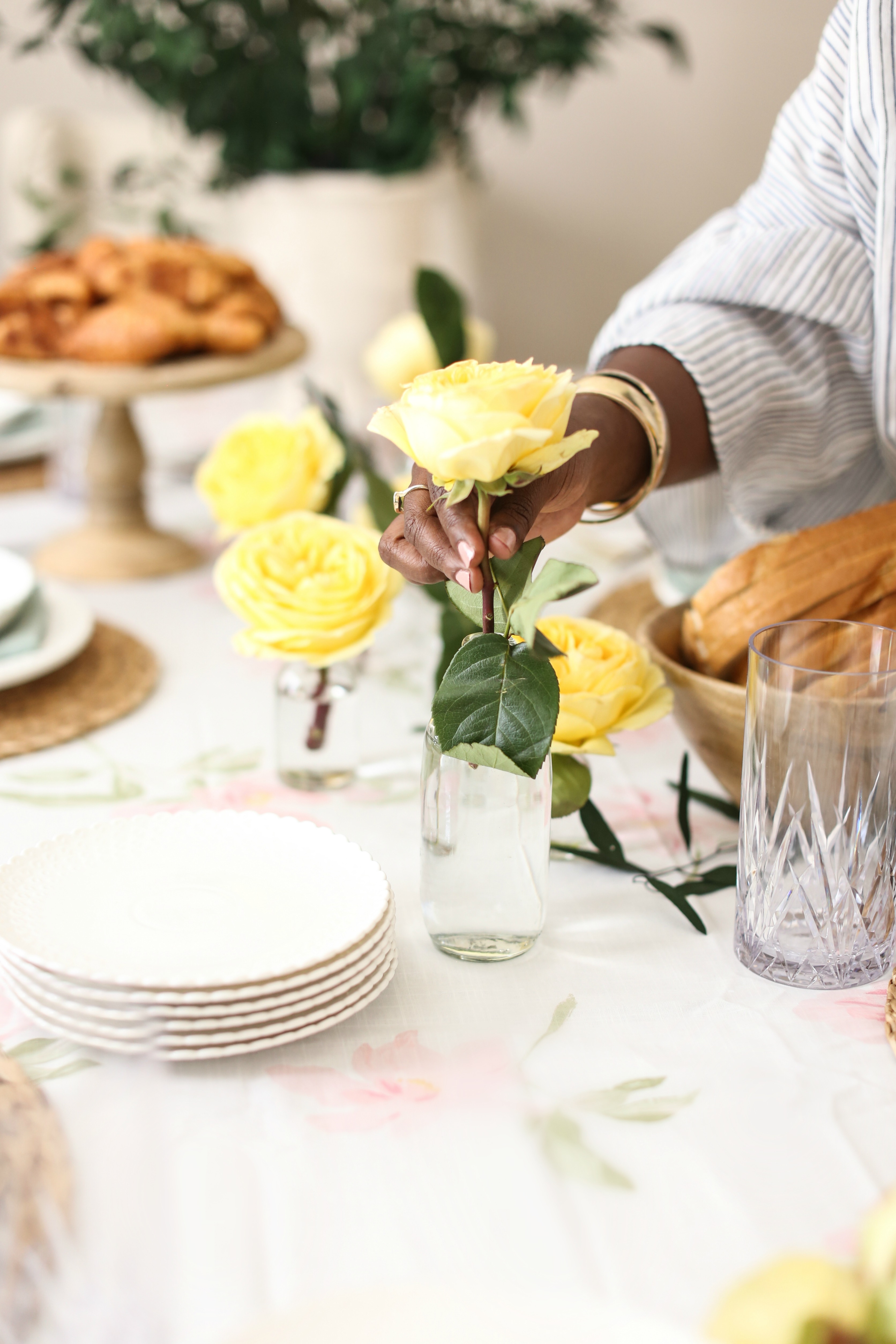 So now that you have a centerpiece, let me tell you some other ideas I have to make your little brunch go smoother.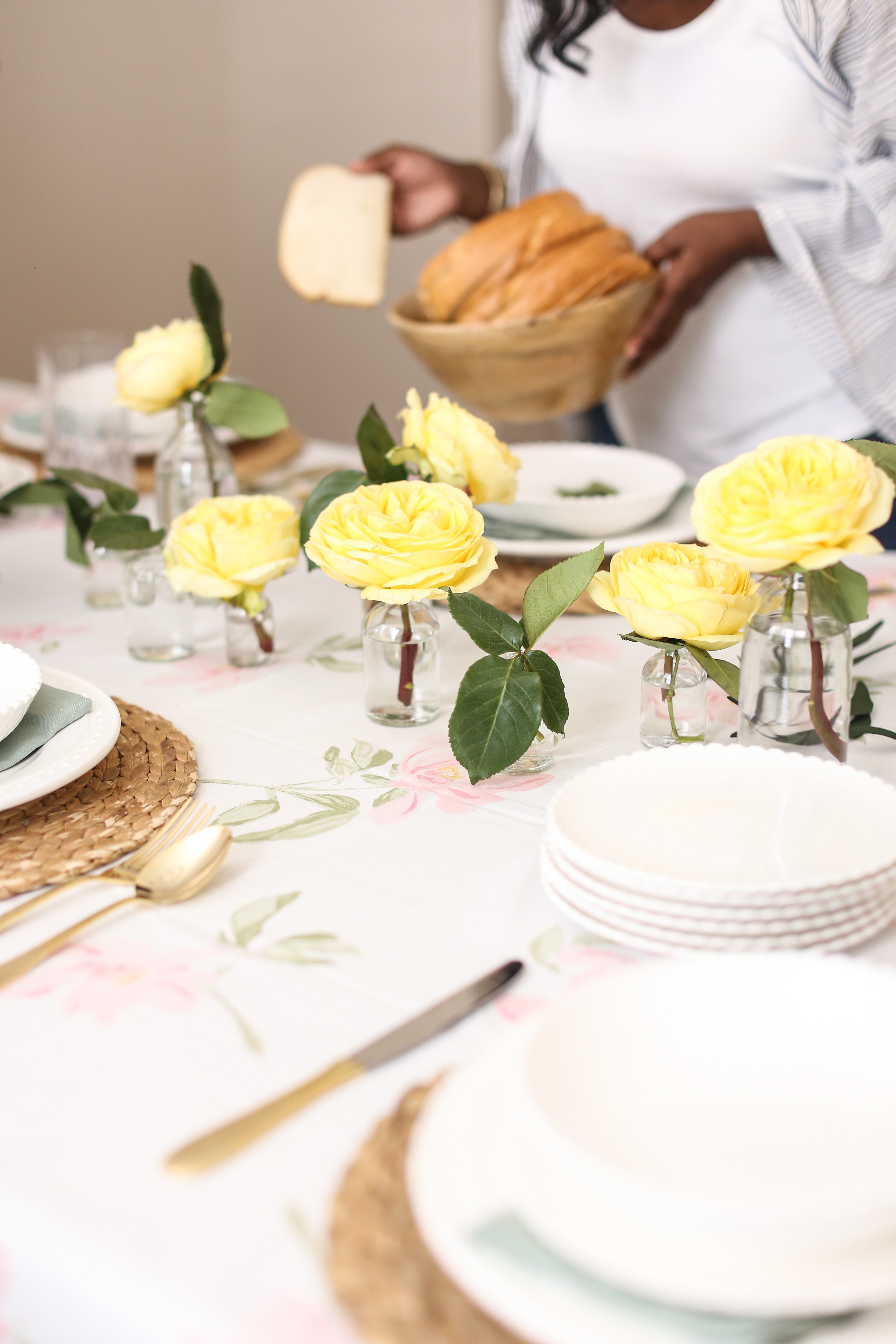 I love to use the most neutral dishes when I'm having any type of party because they truly go with everything. I feel like everyone knows this but just in case you don't, now you do! Remember, neutral doesn't necessarily mean white. It can be cream, black, beige, and even some muted colors act as neutrals!
Aren't this sweet little scallop detail on these La Porcellana Bianca bowls and plates perfect for spring? Add these to my favorite things list!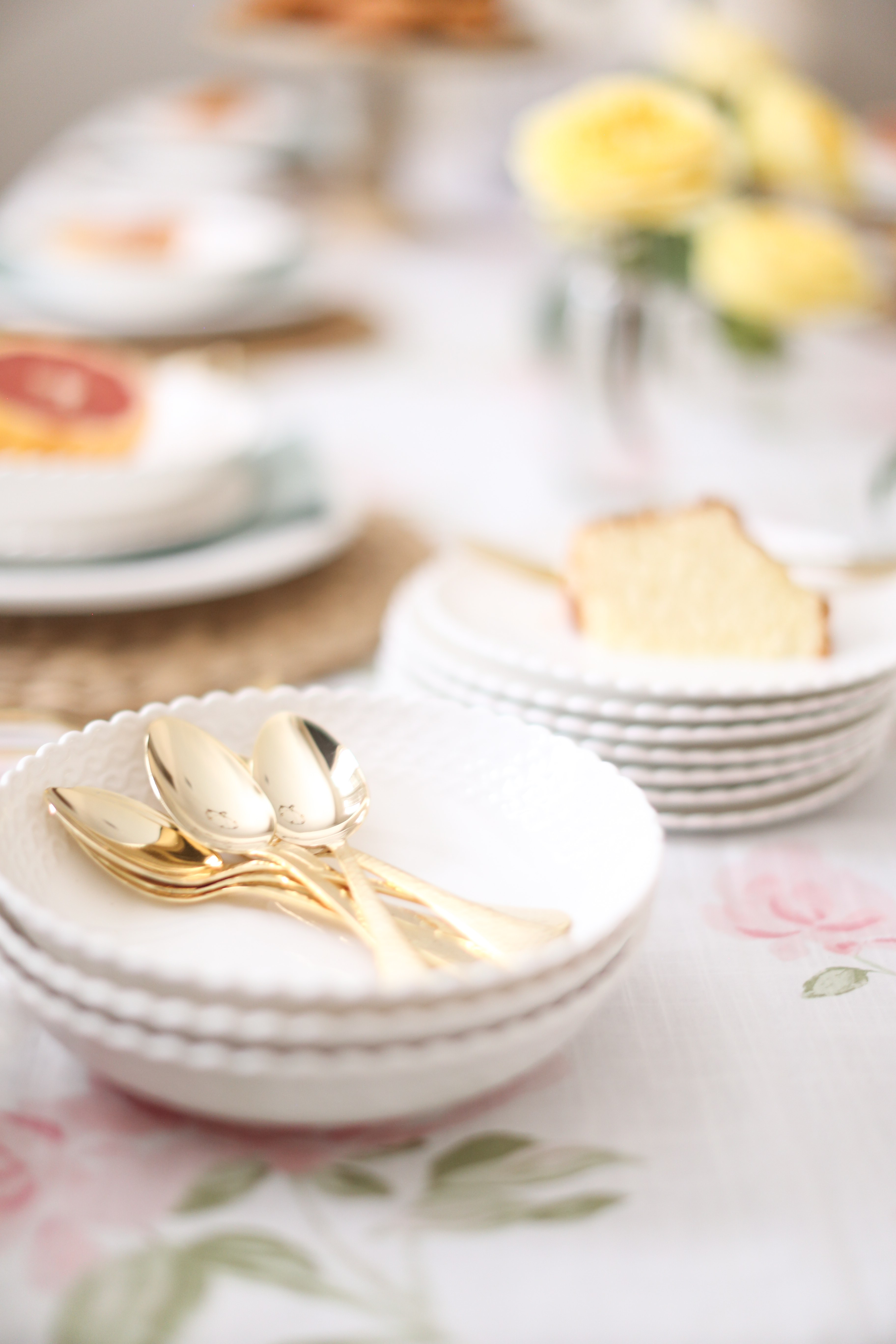 Oh and to make things semi-fancy, gold-ware is always the way to go. It says to your guest, you're special and I love you, but I'm not busting out my heirloom silver from my great grandmother, May. Not happening. This set from Mikasa has the best hammered details that I really think you'll like. It gives the table some details and texture without even trying!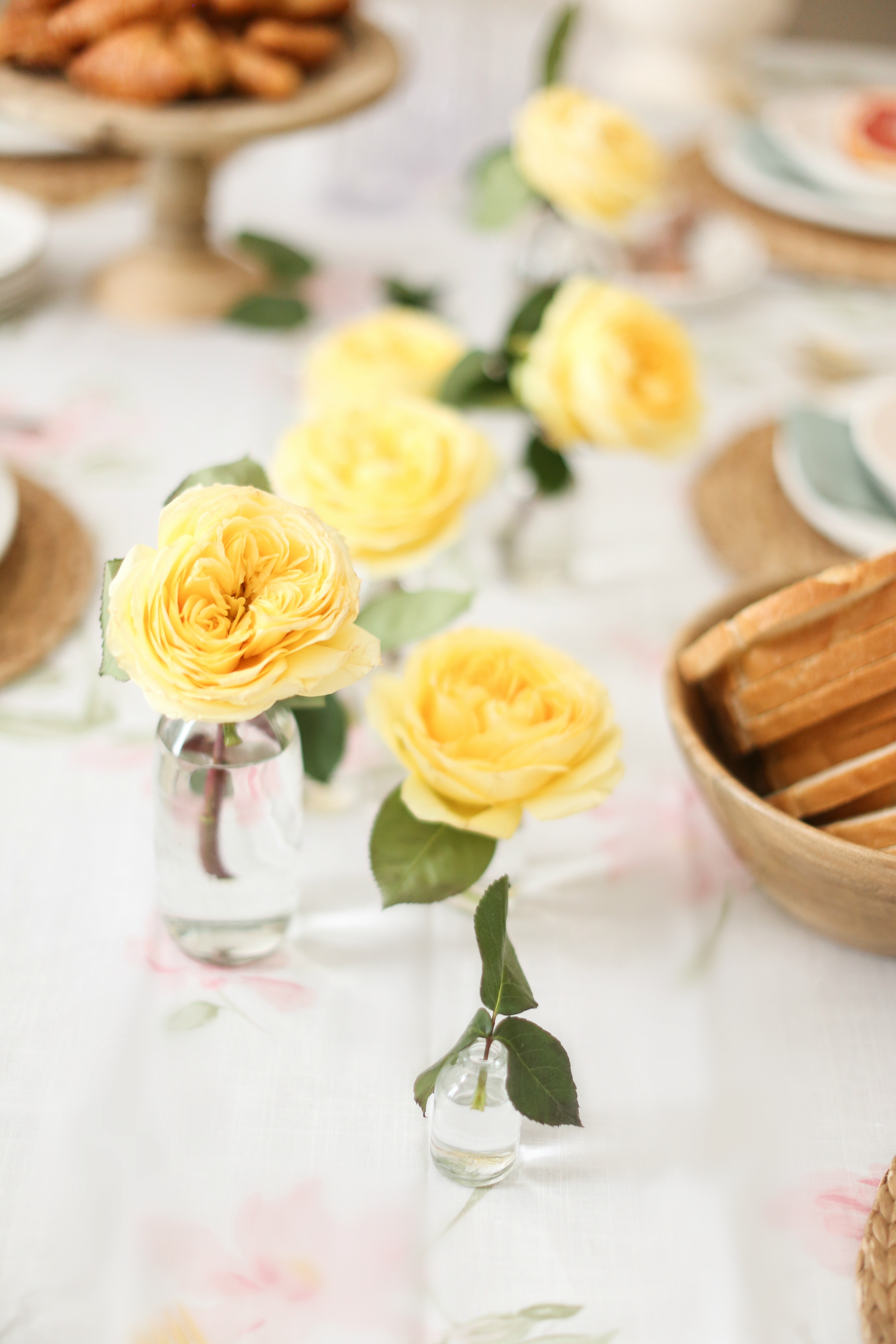 This breakfast set up is something my friends would love mostly because we do equal parts eating and talking. So being the great friend that I am, I make sure they don't leave hungry. So pastries it is. Lots of sweet pastries and fruit! (We'll save the salad for dinner.)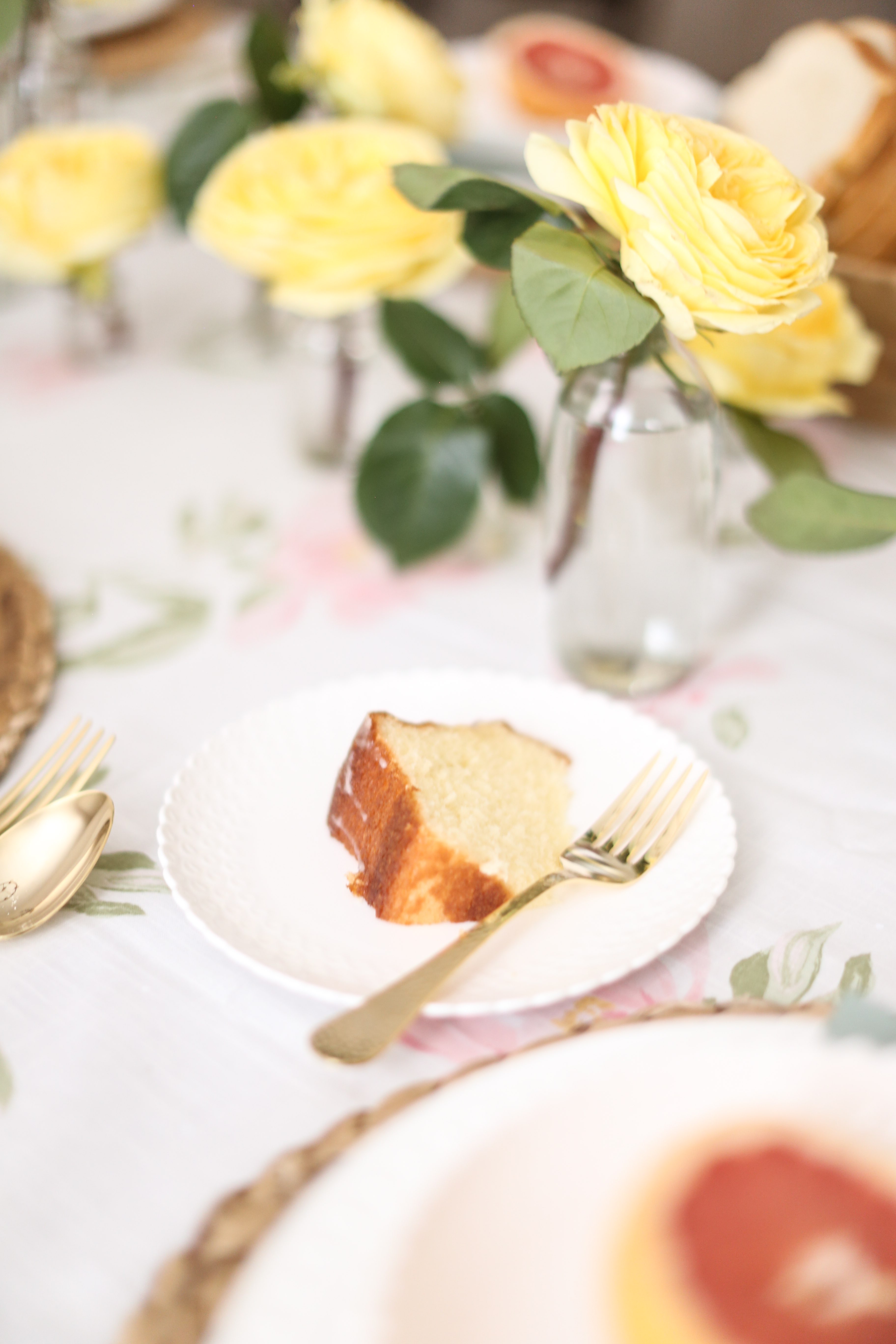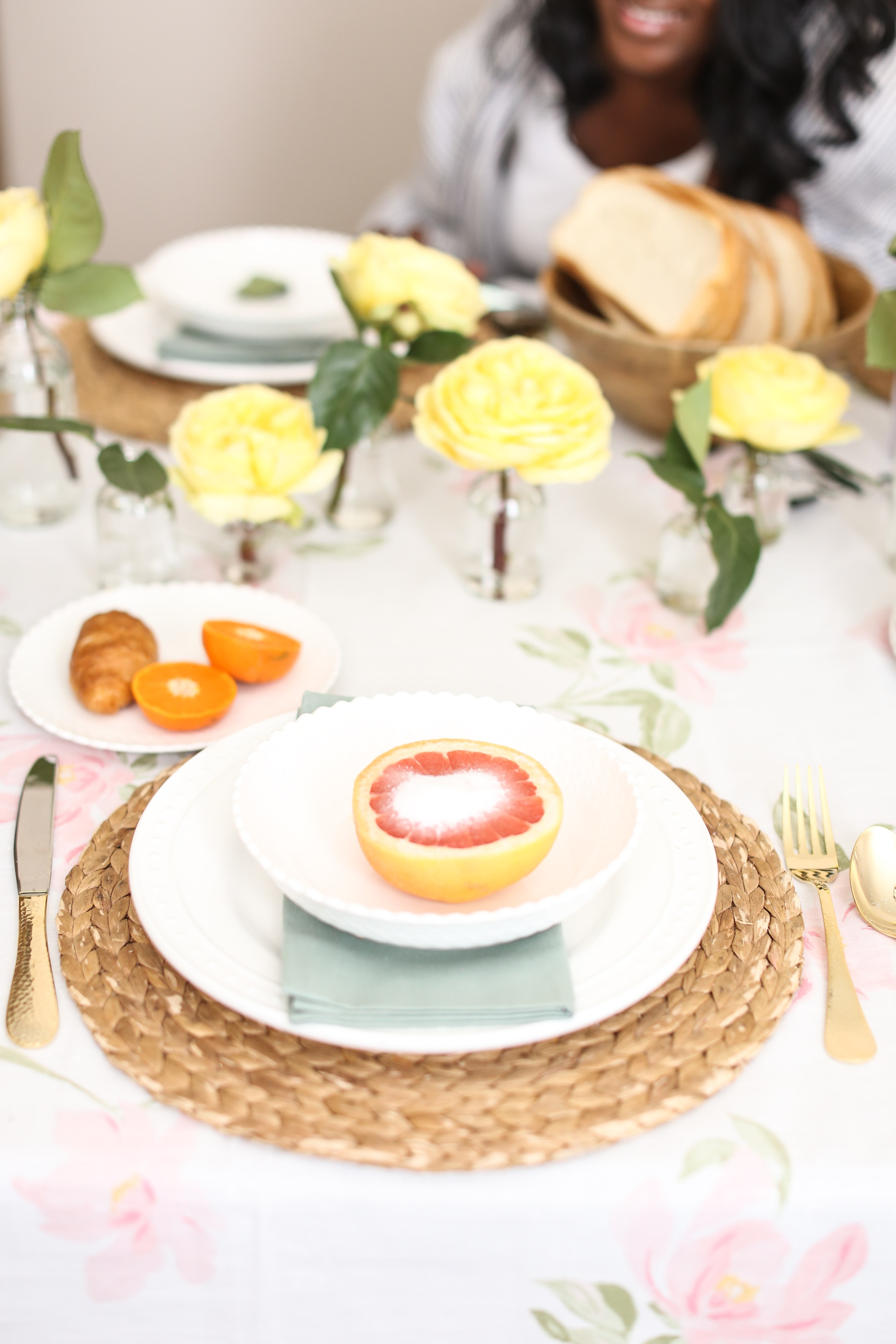 Display all your food in bowls, cake stands and platters all over the table so that it's more of a family style setting. Your guests can grab as they get hungry and pass and share with everyone!