Throw a Slightly Spooky (But Still Classy) Halloween Party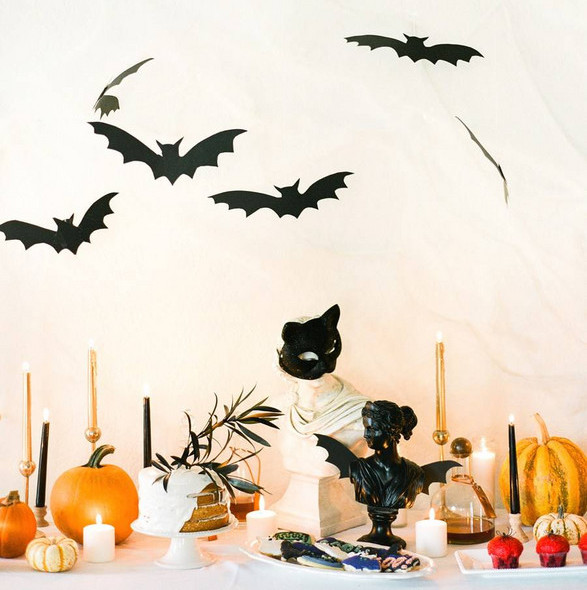 Don't you just love Halloween? I do. Mostly because it kicks off the official fall season with apple pie, pumpkins, the first pot of homemade chili and reason to throw a c'est chic party for the most glamorous ghouls around.
While some years we've gone out on the town or party-hopped with friends, my favorite Halloweens have always been the ones where we stayed at home with a bunch of friends. I mean, creating a spooky celebratory dinner party or small Halloween bash is 100% more fun.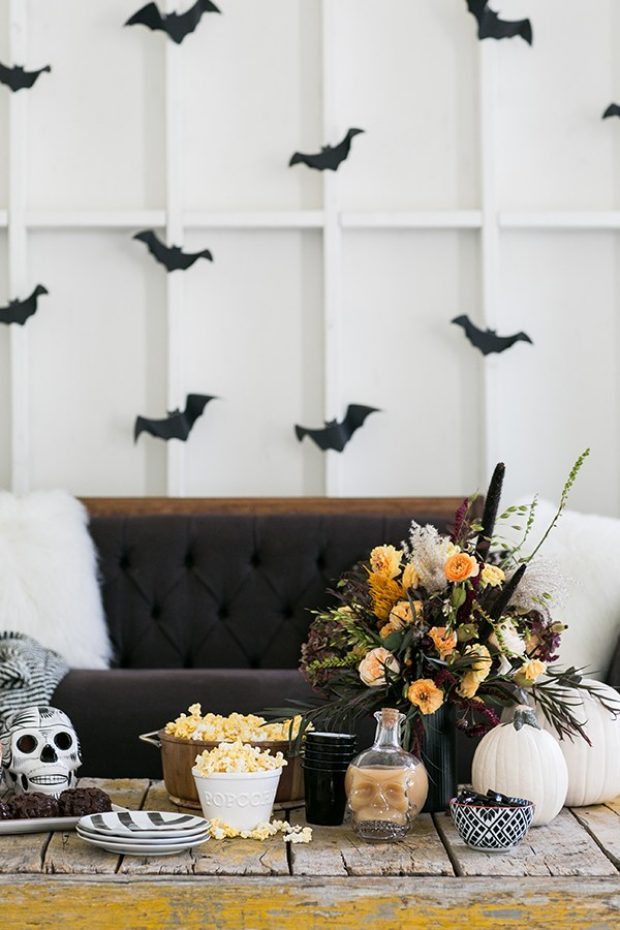 If your Halloween décor taste leans more toward minimal and modern with a palette of black and (bloody) burgundy, set the mood for a party that lies somewhere between spooky and glam. Hang bats; add skulls, fresh flowers and use apothecary bottles, jars and beakers for vases and scatter black pumpkins everywhere.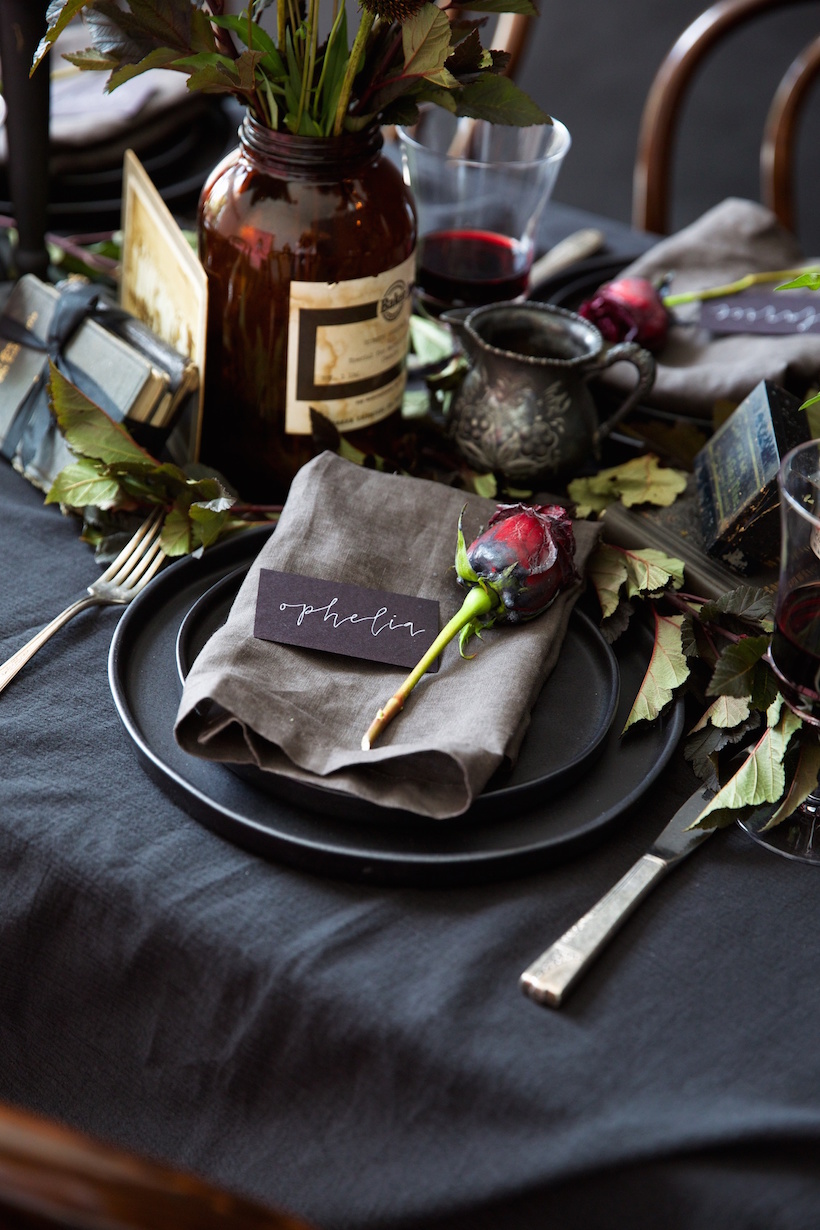 Invites
Go all out! Send out a great invitation for the spookiest night of the year. The style of any invite sets the tone for the event and suggests the type of party you're throwing.
Dress Code
Make it easy and make it black. It relieves the stress of a planning a costume for those that aren't into it, but gets the creative juices flowing for those who are game for anything. The outcome will be anything but basic black.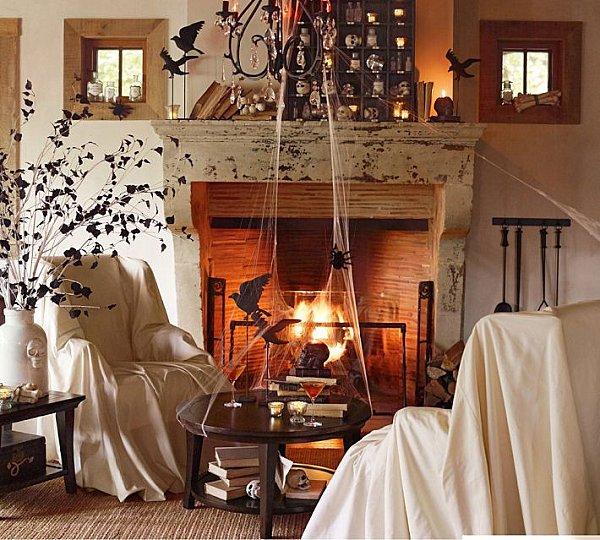 Decorations
Along with ALL the pumpkins, throw some sheets over chairs, add spider webs, spiders and dress up the mantle.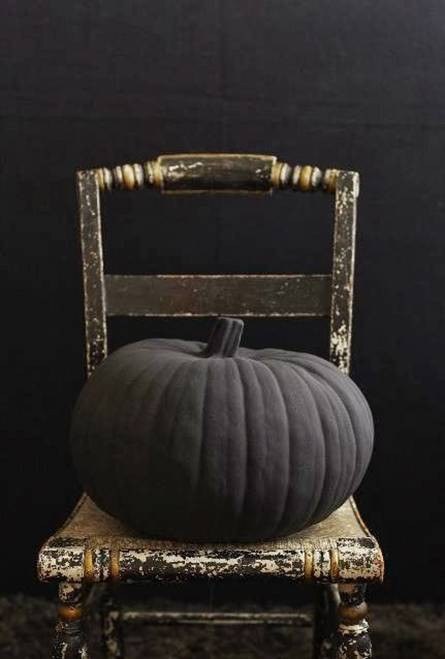 Halloween Cocktails
Wow your guests with a spooky mixer. Dry ice is always a sure win. Add food grade ice to a cocktail or 'punch in a pumpkin' and be ready for some ooh's and ahh's.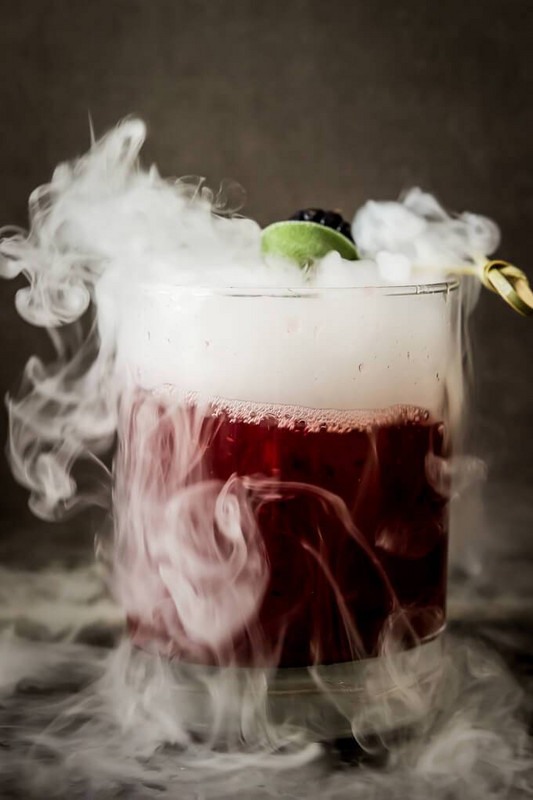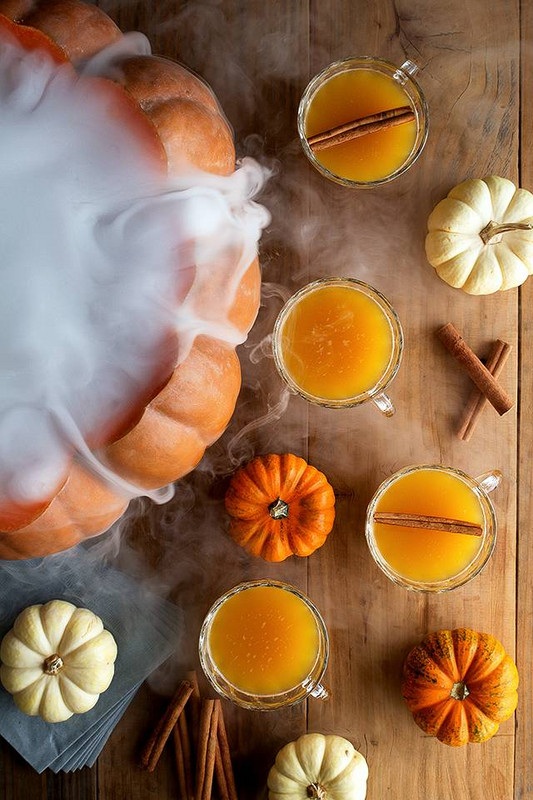 Halloween Menu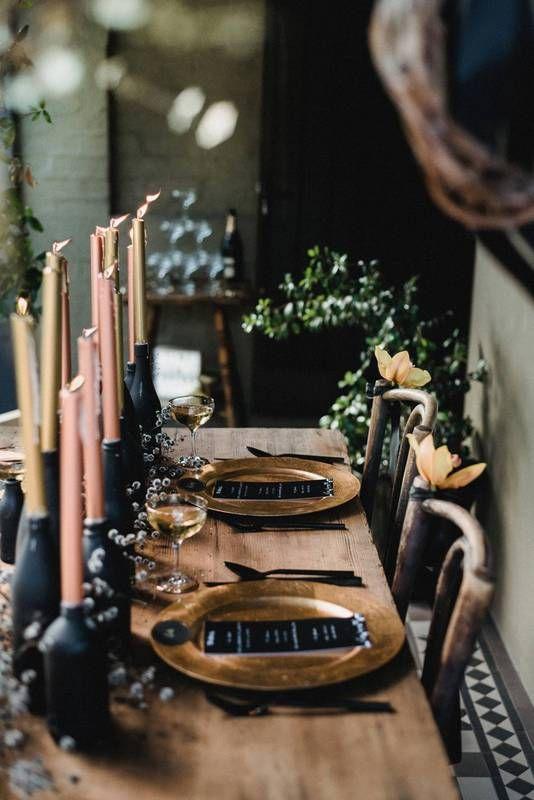 Doesn't all that decorating just knock you out? Plan a simple menu and include an appetizer, salad, and main course. Print a menu. It's probably the easiest DIY and is so impressive to guests.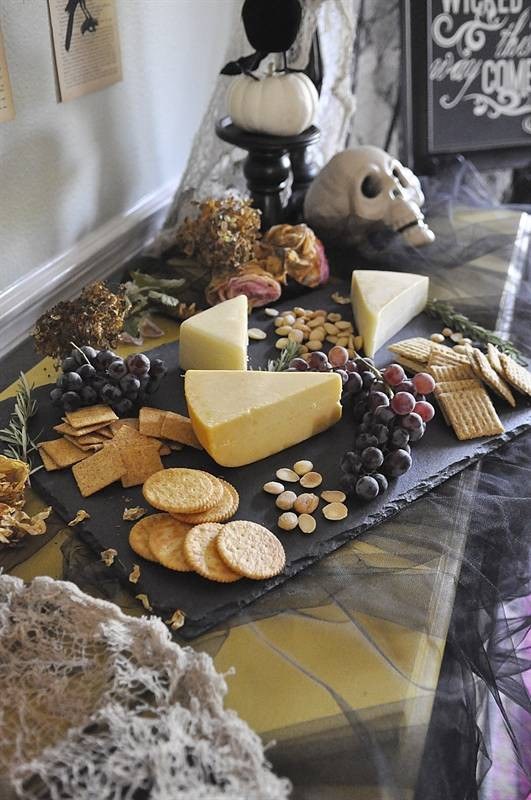 Serving soup? Serve it up in black mini pumpkin cocottes.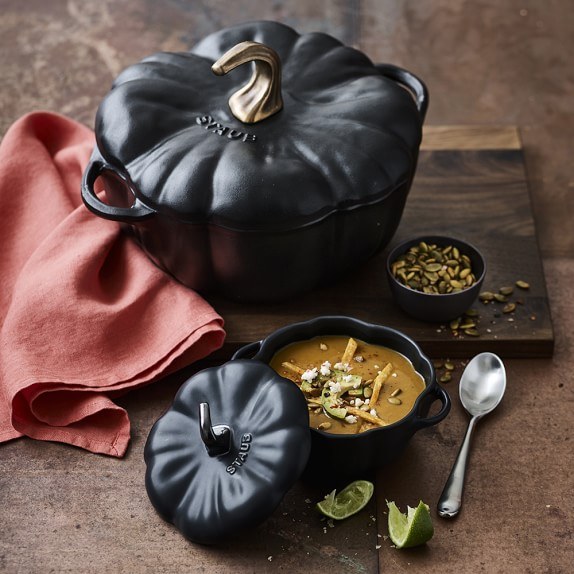 Trick
Halloween is one of those holidays where you just can't have enough candles, so turn off the lights and fill your table and home with lots of candles to add to the spookiness. Add black candles to recycled wine bottles (start saving now!) and line them up to create a runner. Totally sets the scene.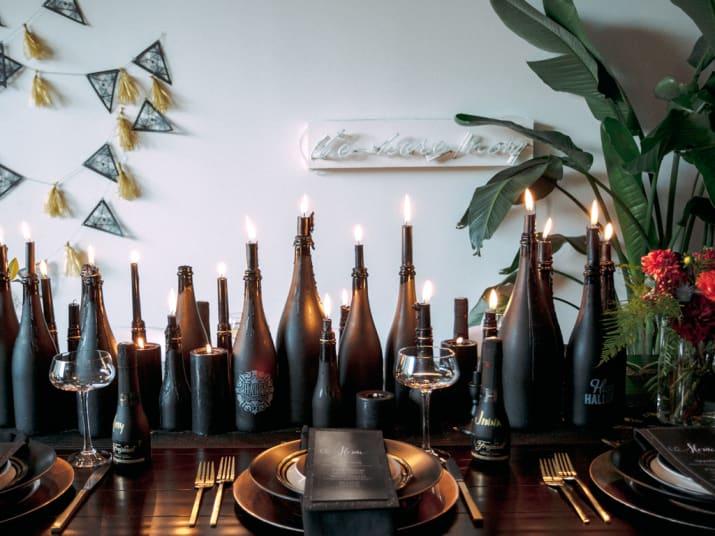 Treats
Enlist the baker's in your group to fill the dessert table. Pick a few of your favorite Pinterest ideas or invite your guests to choose their own. It's fun to see what clever desserts show up.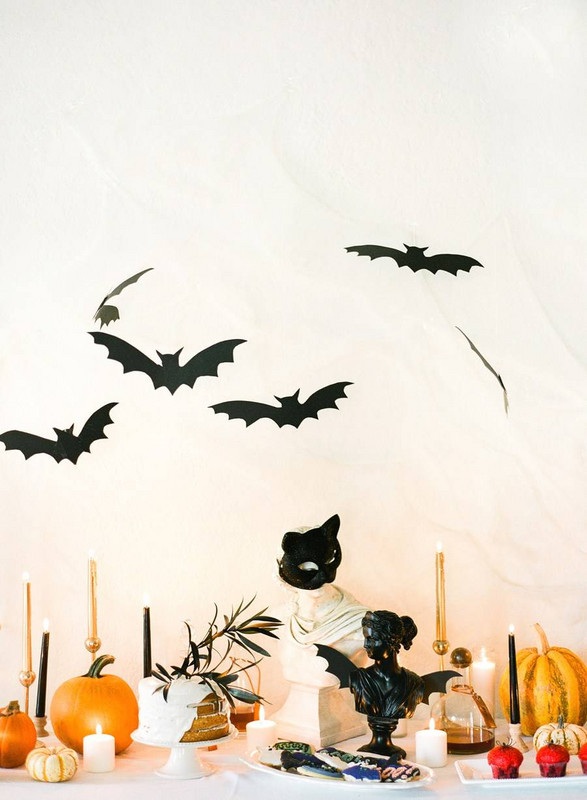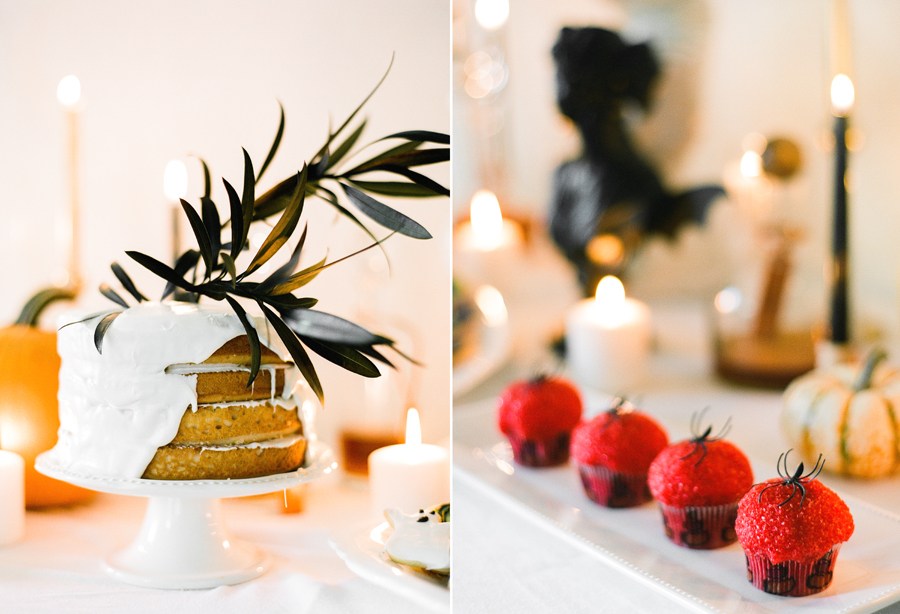 Other Stuff
Create a bewitching Halloween Playlist ranging from old-school classics to modern pop hits. "Love Potion #9" (yes, The Searchers) is solid gold and Frank Sinatra's "Witchcraft" always gets a "will you dance with me"?
Movie Night
For those who think Halloween is for the Birds (sorry!), plan a Hitchcock movie night. Ask guests to dress in furs, pearls, suits, and plant a few stuffed birds around the room. Eeek!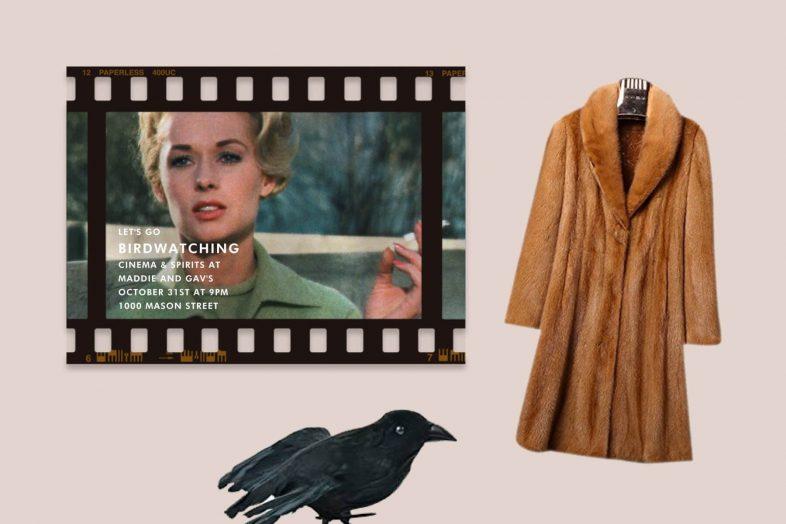 Last, but not least. Get up and dance! A round or two of Michael's Jackson's "Thriller " reminiscent of "13 Going on 30" should do it.