A Genius Thanksgiving Cocktail: Cranberry Sauce & Chile Margaritas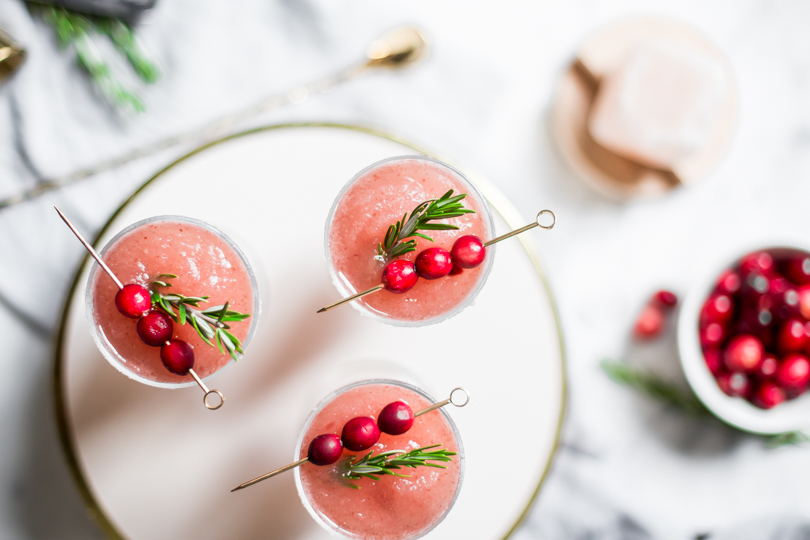 A perpetual presence on the Thanksgiving table gets a seasonal makeover in this super easy, sweet, tart and slightly cranberry sauce margarita. This cocktail is a fantastic way to make use of those holiday leftovers and extend the festivities into the weekend!
Cranberry sauce is, in my opinion, one of the most under appreciated and under utilized holiday staples. A great cranberry sauce — lightly spiced with orange peel and ginger, maybe some cinnamon and clove — is easy to make and getting easier to buy (my local grocery had a number of delicious options). A small dollop can elevate an ordinary dish into something decidedly merry.
Now, a word on blender drinks. If you've caught my recipe for Watermelon Daiquiris, you know why many frozen drinks have earned a bad rap for being either too sugary or too bland. The first problem is that all the ice you're blending to get that perfect texture adds way more dilution than you'd see in a normal drink. The second problem is that temperature skews our ability to perceive flavors (we taste sweetness better at warmer temps), and blender drinks are much colder than your average cocktail. So, many people fall into the trap of adding more and more sugar to overcompensate for the lack of flavor. Hence: sugar bomb.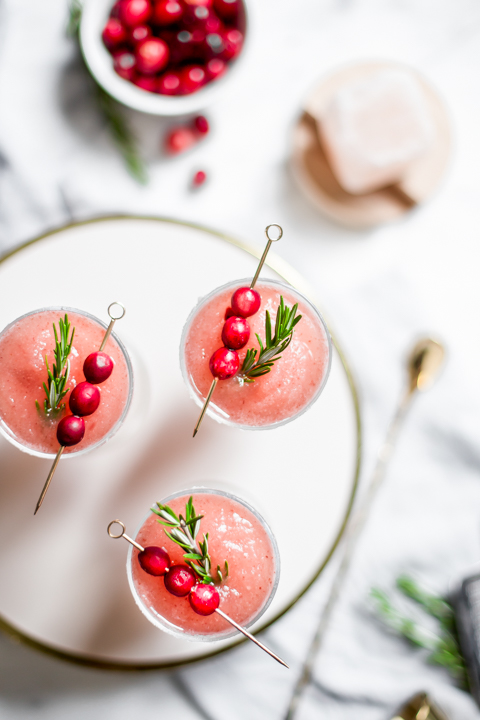 But in the shadow of turkey, stuffing, and potatoes, one major application for cranberry sauce is often overlooked — cocktails. I've been known to stir up a simple whisky smash whenever I have this seasonal staple on hand, but one of my favorite applications is this easy blended margarita. Sweet-tart cranberry sauce stands up incredibly well to the mild spice and vegetal notes of ancho chiles, included here in the form of Ancho Reyes liqueur.
But here's the good news. Dave Arnold, the cocktail guru behind Liquid Intelligence (which makes a great stocking stuffer), came up with a solution for mixing up a perfectly balanced blender drink every single time, using one surprising tool that everyone should really own: the kitchen scale.
Using a kitchen scale to accurately measure exact amounts of ice (not just eyeballing it or using a very variable measuring cup) allows you to churn out perfect blender drinks at practically the speed of light, never ending up with a batch that's too sweet or too watery. The other innovation here is using liqueurs, which pre-blend sugar directly into the spirit, instead of using regular spirits and then sweetening with syrups, which would result in too much dilution.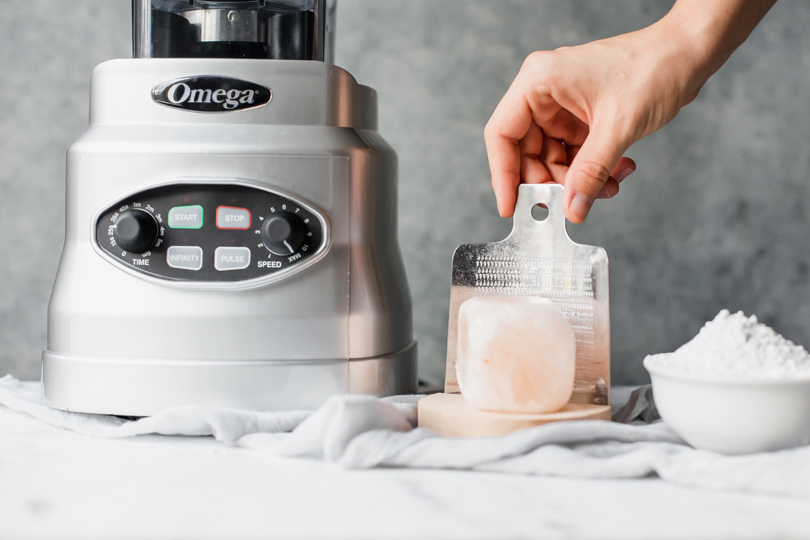 Now that we've covered the science behind a perfect blender drink, let's talk about a perfect blender. I can say from experience that you absolutely cannot make these without a high speed blender. A run of the mill, regular old blender simply doesn't have the power to break down the ice quickly enough, and the added friction of blending longer will cause the ice to melt and over dilute your drink — you'll know when this happens because it will pour out in liquid, not frozen, form. And if you manage to break down the ice somewhat before the whole thing melts, I can almost guarantee that it will be thick, grainy, and chewy — not smooth and satisfying like these drinks are meant to be.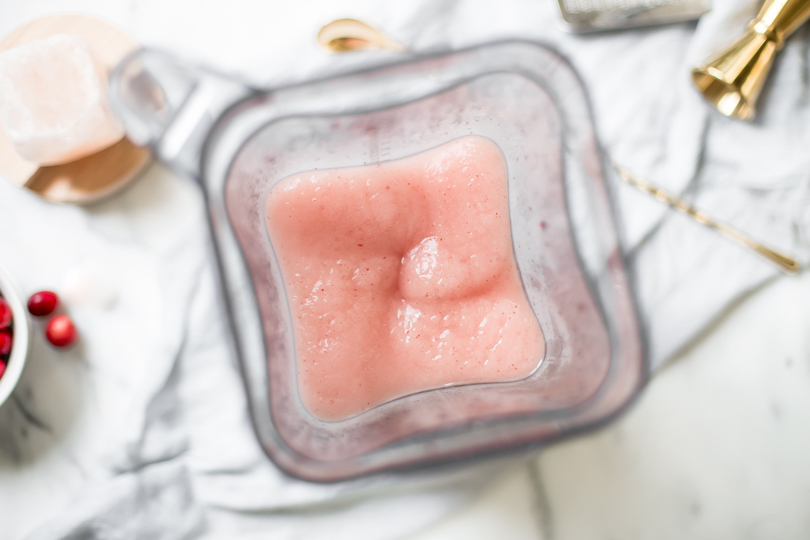 For this reason, I highly recommend a blender with at least a 2 horsepower motor. My Omega OM7560S runs at 3-peak-horsepower and features a robust electric drive chain, stainless steel blades, 11 blending speeds, and staples like a pulse mode. Needless to say, it does the trick, and churns out the perfect frozen drink texture — thick but smooth and airy — without a hiccup.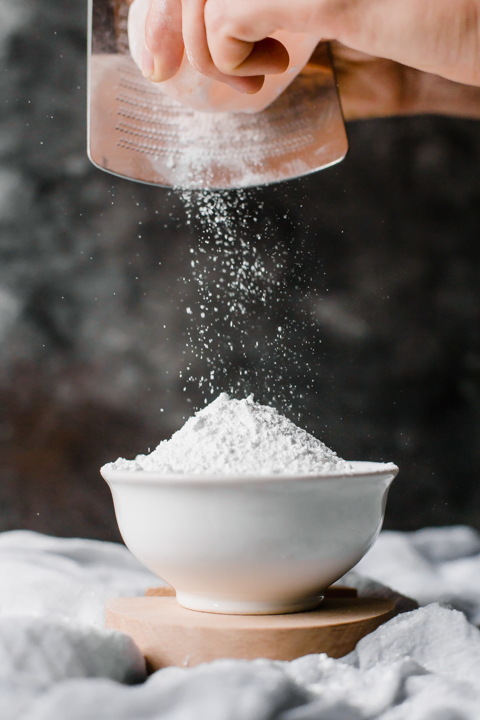 Finally, a salt rim is a must for many margarita die-hards, and I love rimming with my Rivsalt Himalayan salt grater. First of all, it's a beautiful piece for any tablescape (and a fun, interactive way to serve salt), but secondly the fine salt powder produced by this grater looks uniquely powdery — almost like confectioner's sugar — and makes for a stunning snowy rim.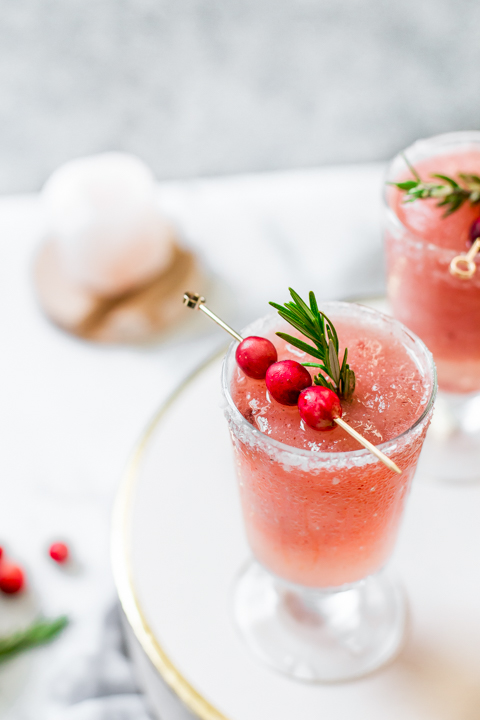 Cranberry Sauce & Chile Margaritas
This cocktail is a fantastic way to make use of those holiday leftovers and extend the festivities into the weekend!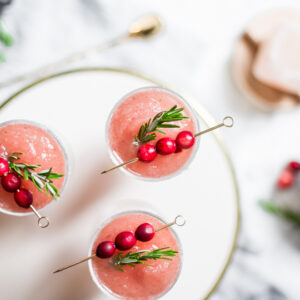 Ingredients
1

oz

Cointreau

.75

oz

mezcal

.25

oz

Ancho Reyes liqueur

1

tbsp

cranberry sauce

120

g

(by weight) ice

pinch of salt
Instructions
Combine all in a blender and blend at high speed just until smooth.

Pour into a salt rimmed glass, garnish with cranberries and rosemary.

Note: The above volumes produce one drink, but you can easily make up to four servings in the blender at once by multiplying the recipe. *(adapted from Dave Arnold's Liquid Intelligence)
Nutrition
Serving:
1
g
Calories:
68
kcal
Carbohydrates:
1.8
g
Protein:
0.1
g
Fiber:
0.3
g
Sugar:
0.5
g