A Guide to Every Knife You Need in the Kitchen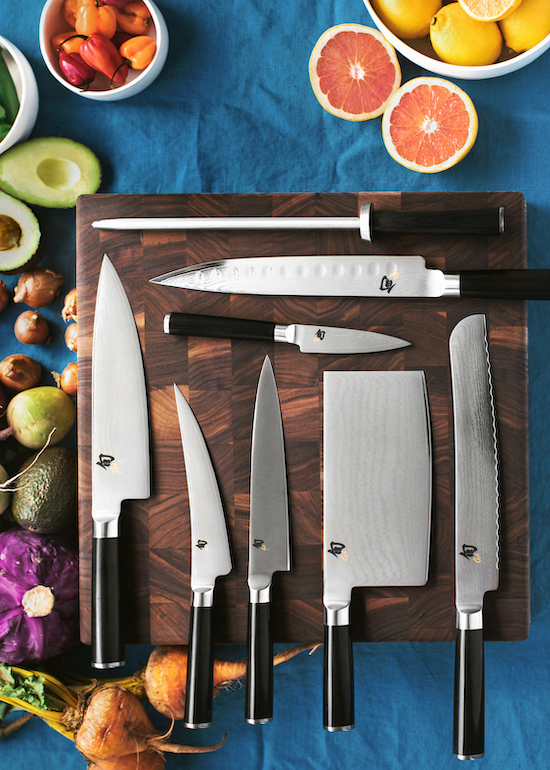 "A sharp knife is a chef's best friend, but not all knives are created equal. Learn which piece of cutlery is best for chipping, slicing, or dicing."
– Billy Parisi
Chef's Knife
This is, hands down, the most important tool in your cutlery set. From slicing to fine mincing, this knife will be your go-to for all things prep. Try it out for comfort before purchasing, and make sure to always keep it sharp to avoid accidents.
Paring Knife
"Pare down any food item with this 3″ to 4" multitasking knife. Small enough for peeling potatoes, and flexible enough to be able to slice radishes and apples, paring knives are essential for everyday use.
Utility Knife
Living up to its name, the utility knife can be used for a variety of cutting duties, specifically dicing vegetables, slicing meats and cheeses, and cutting sandwiches.
Slicing Knife
While not an everyday tool, special occasions often call for this knife that can slice a perfect piece of prime rib like it's butter.
Boning Knife
With its shart point and narrow blade, the boning knife is used for breaking down a whole chicken to removing the skin of a side of fresh salmon. Its flexible blade and length—typically 5″ to 6″—make it ideal for precision boning.
Vegetable Cleaver
If your recipes often call for lots of prep (soups and stews often require the most), the vegetable cleaver is comfortable to use and its wide blade makes it a perfect vehicle for transporting cut veggies to your pot.
Serrated Knife
If your family feasts on crusty bread, a sharp knife is a must have. This knife, recognizable for its tiny teeth, is also essential for slicing into fragile food such as tomatoes and flaky pastries.
Keep It Sharp
Restore the edge of your knife to its original sharpness by honing the blade on a steel rod.