Beverage and Cocktail Makers for Easy Entertaining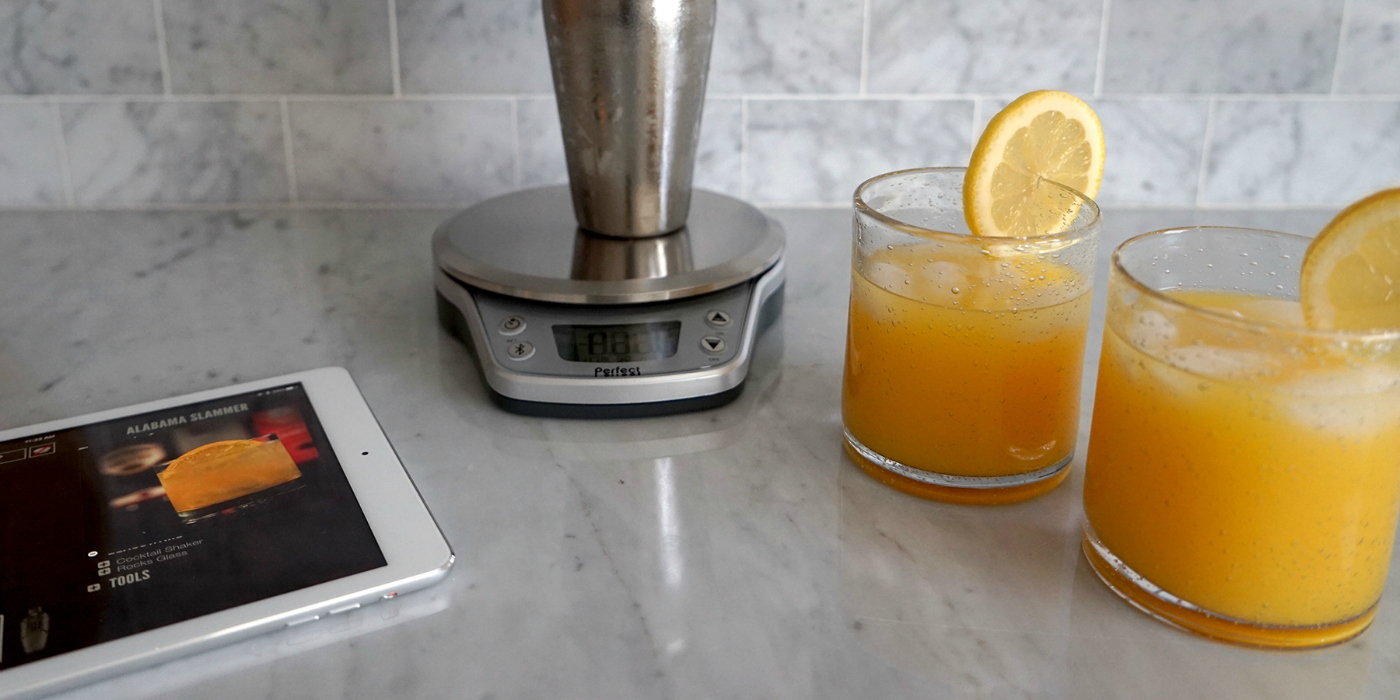 It's party time at your place, and you want to entertain a crowd of people, all with different drink preferences. That used to mean stocking up on a wide variety of sodas, water, and cocktail mixers, and playing bartender all night. But thanks to a new crop of kitchen appliances that cater to everyone's carbonated and cocktail whims, you can be a genius hostess and hand everyone a wildly different beverage.
Carbonated drink makers have soared in popularity over the past few years, and housewares manufacturers are evolving the concept, adding new features and making it easier to create drinks that go way beyond bubbly water. And even if you never had a bar tending job, there are kitchen and bar gadgets that make creating cocktails foolproof. Here are a few of my favorites— I had to test them all out, of course. Cheers!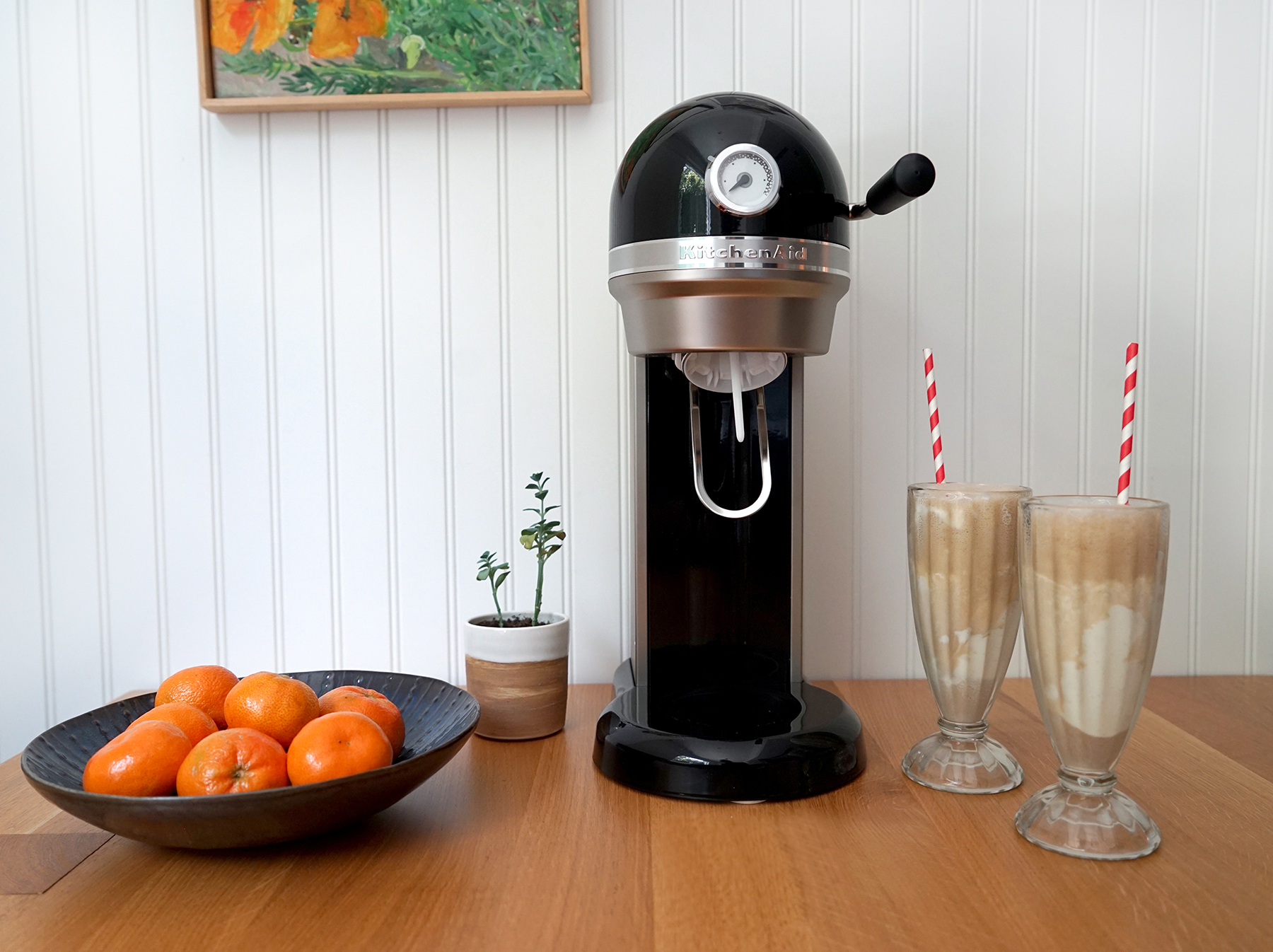 This kitchen gadget has the good looks of a KitchenAid appliance and is powered by SodaStream technology that lets you set the perfect carbonation level for your water. The design has a distinctively retro look reminiscent of an old soda shop blender, with its die cast metal housing and old-fashioned dial. It comes in many hues, so there's one to coordinate with your other appliances or provide a pop of color to your kitchen.
Once your water is bubbly, you can add one of 60 different flavor packets to create the beverage you're after, or add some lemon and enjoy it as is. It's compatible with SodaStream CO2 tanks, which you'll need to replace over time, but this KitchenAid model comes with one CO2 tank, along with a reusable water bottle and a starter pack of three flavors. We used it to make root beer floats— and they were fantastic!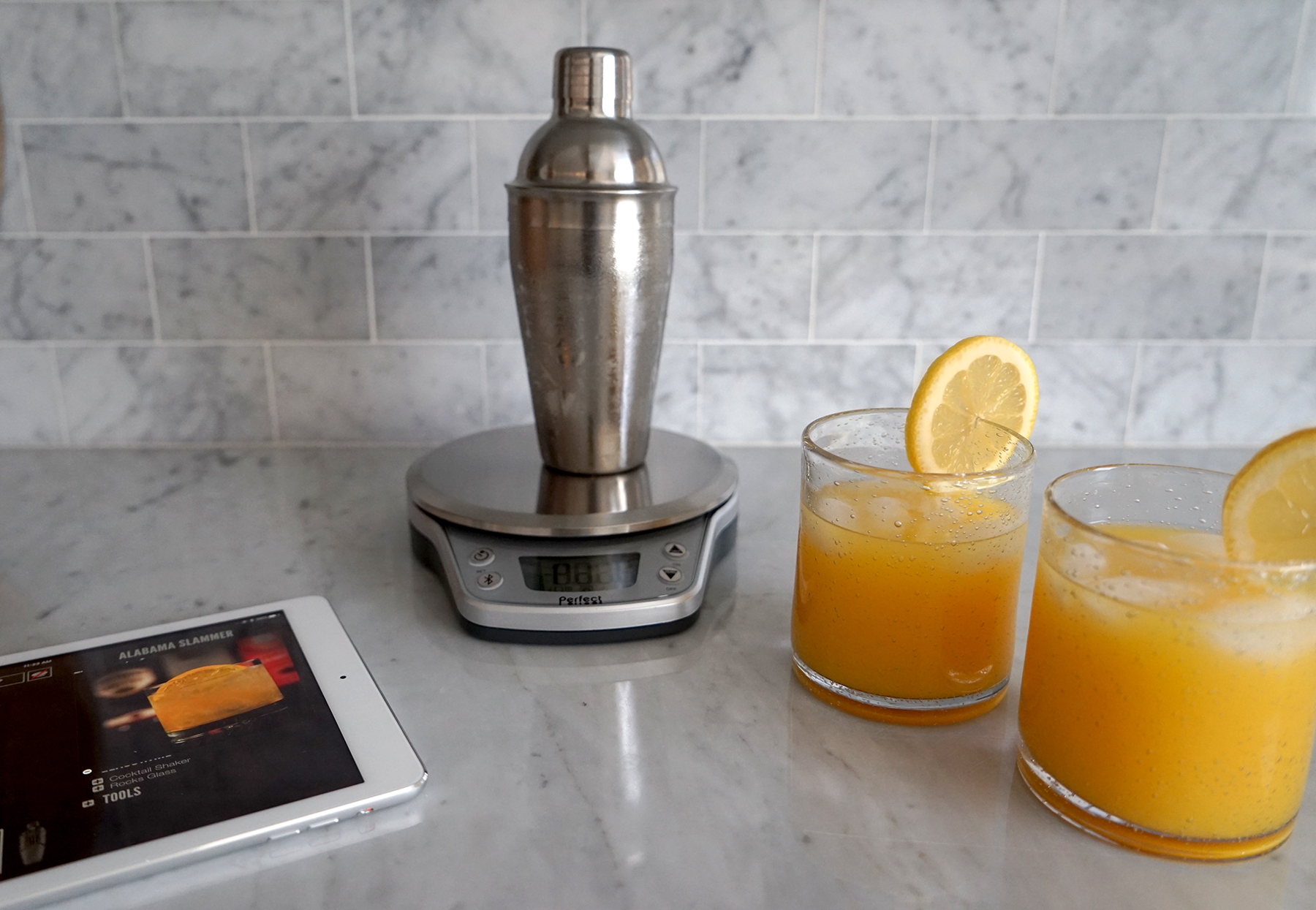 The art of making cocktails might feel a little intimidating, especially if you've been on the receiving end of a very weak (or strong!) drink. Perfect Drink takes the mystery out of the mix by giving you step-by- step instructions and a scale to monitor your every pour. You simply can't mess this up. Download the iOS or Android app and connect it to your smart scale, then use any glass or the included shaker and choose from hundreds of drink recipes.
You'll follow real-time instructions and build a killer cocktail step-by-step— the scale will tell you when you've dispensed enough vodka, orange juice, or grenadine. Overpower? No problem… it will adjust the rest of the ingredients to save your libation. We made Alabama Slammers— and they were just right.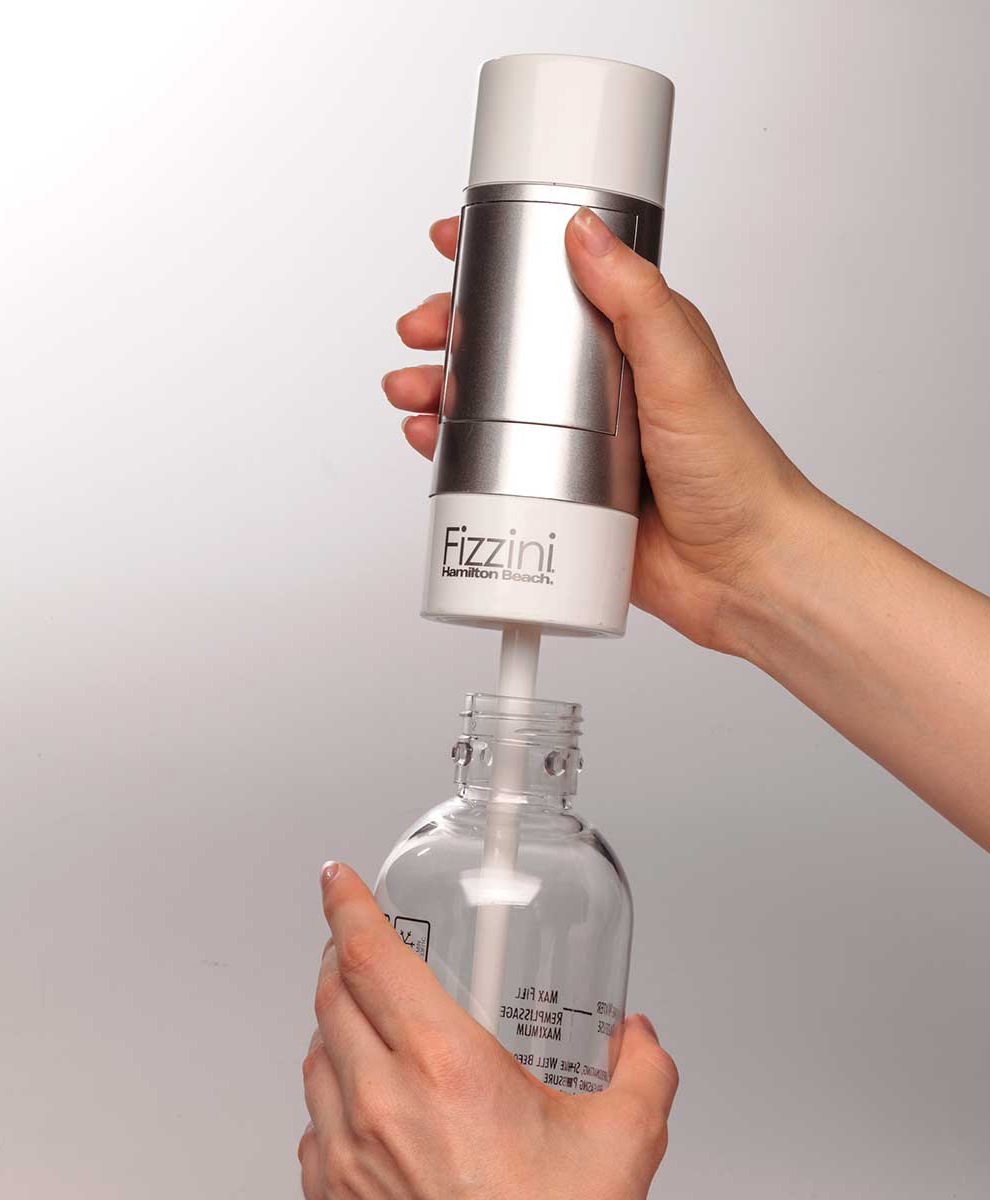 Carbonation is in the palm of your hand with this compact soda maker. Just add water to the included one-liter bottle, then add bubbles using the tiny CO2 cartridge inside the lid (the starter pack comes with 10 cartridges). No electricity or bulky machine needed. Add your favorite flavors when you're carbonating and you're good to go. We made a flavored water by adding a little cucumber, lemon and raspberries. Very refreshing.
Which one of these drink makers looks like a refreshing addition to YOUR dinner or party? Let me know in the comments!