Incorporate Millennial Pink Into a Festive Table Setting This Holiday Season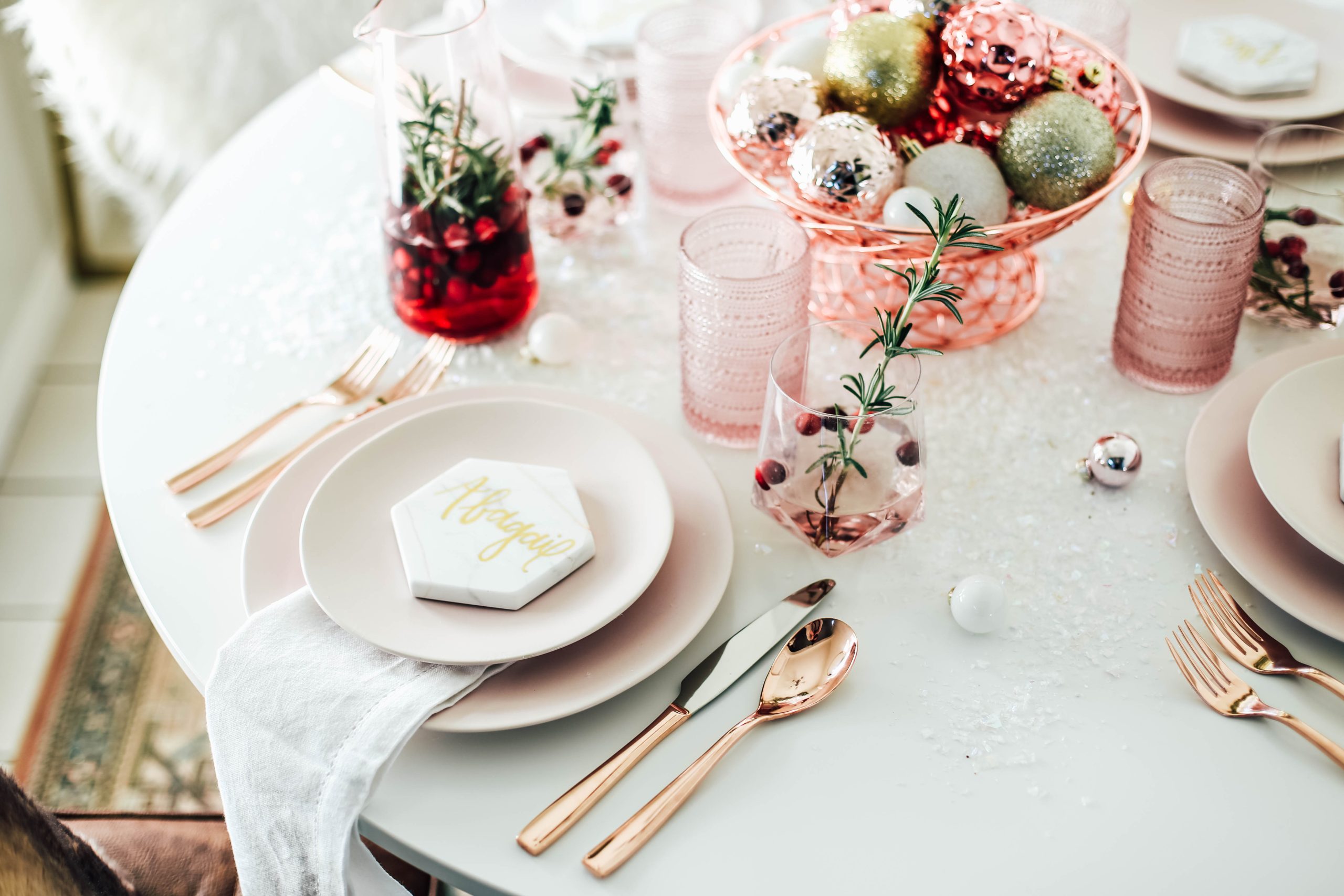 Hey there! This has been one of my favorite projects of the entire holiday season! I'm so thrilled to give you an easy way to incorporate the beloved 'millennial pink' color that we are all obsessed with lately. While I have to admit I'd probably never paint a room in my house pink I am totally in love with incorporating the millennial blush tone into all of my gatherings and tableware.
When it comes to any table-setting concept, I always try to incorporate a few pieces of my own and a few new pieces. Today, I reused my copper fruit basket as a centerpiece vessel. It matched the other metallic I had used, and it has a nice modern feel that tied into the rest of the table.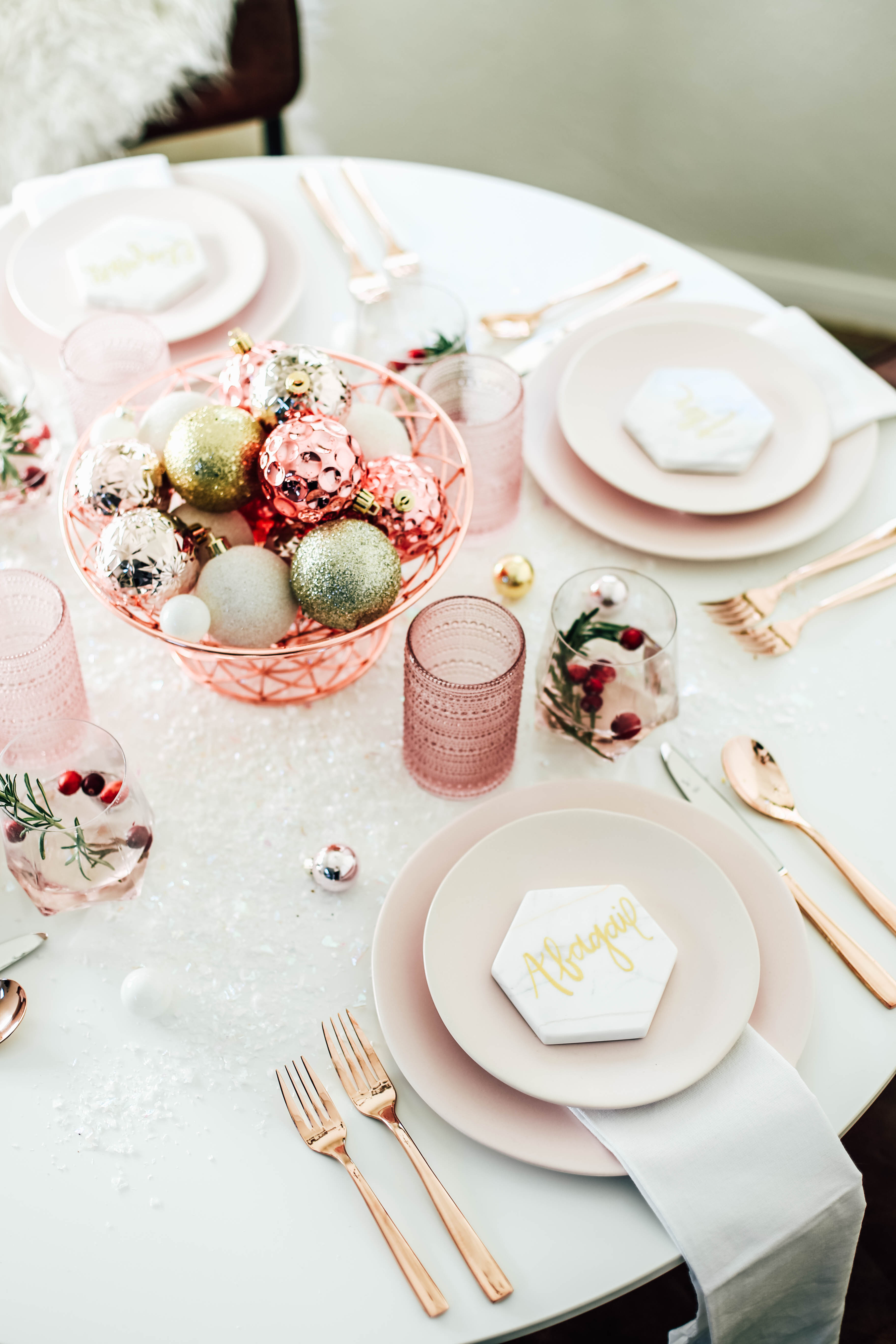 I swapped out flowers for some festive pink and glitter tree ornaments. I also repurposed a marble coaster set that I had. I picked up a glass window marker to write each person's name. The best part, they wipe right off with just a little Windex!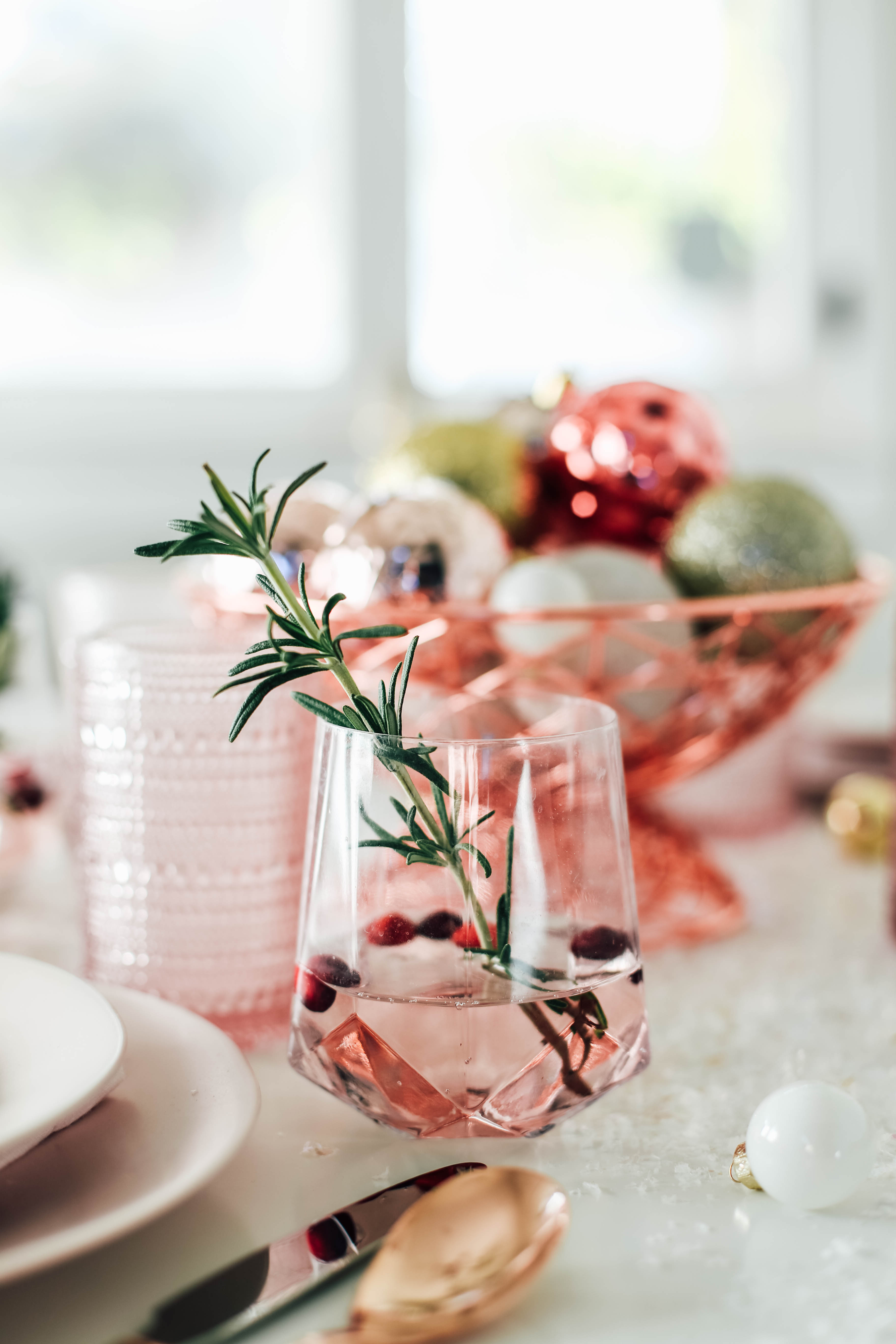 I decided to skip a table runner because it felt a little traditional for this look. Instead, I went with some fake snow from my local craft store. The snow has a twinkle of opalescent that gives off a nice pastel contrast from my pink plates and glassware. I sprinkled the snow starting from the center and worked my way outward for a subtle ombre effect.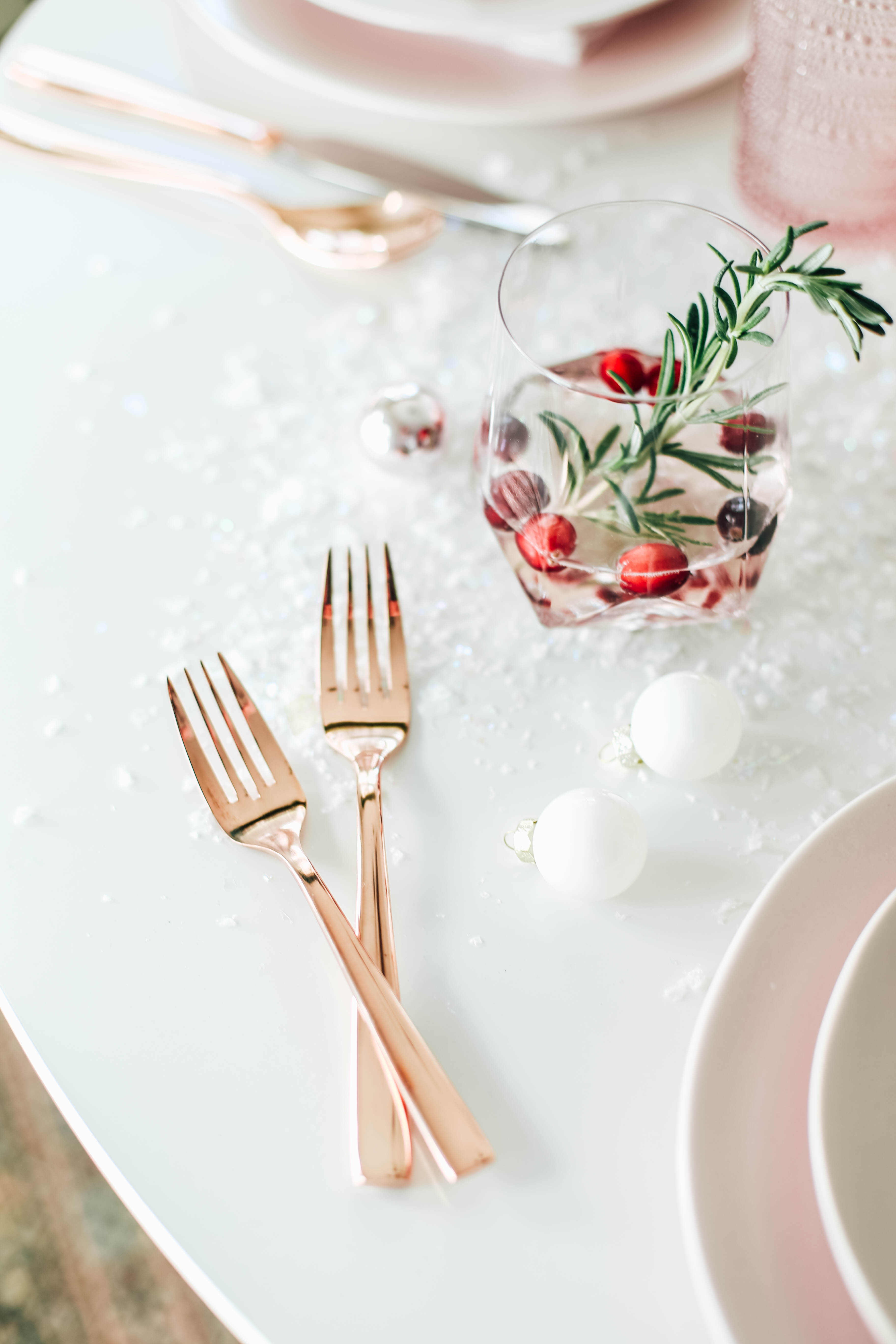 There were a few smaller ornaments scattered around the table to enhance the holiday feel. What I love about the whole table idea is that it can be so easily transitioned into a New Year's concept as well.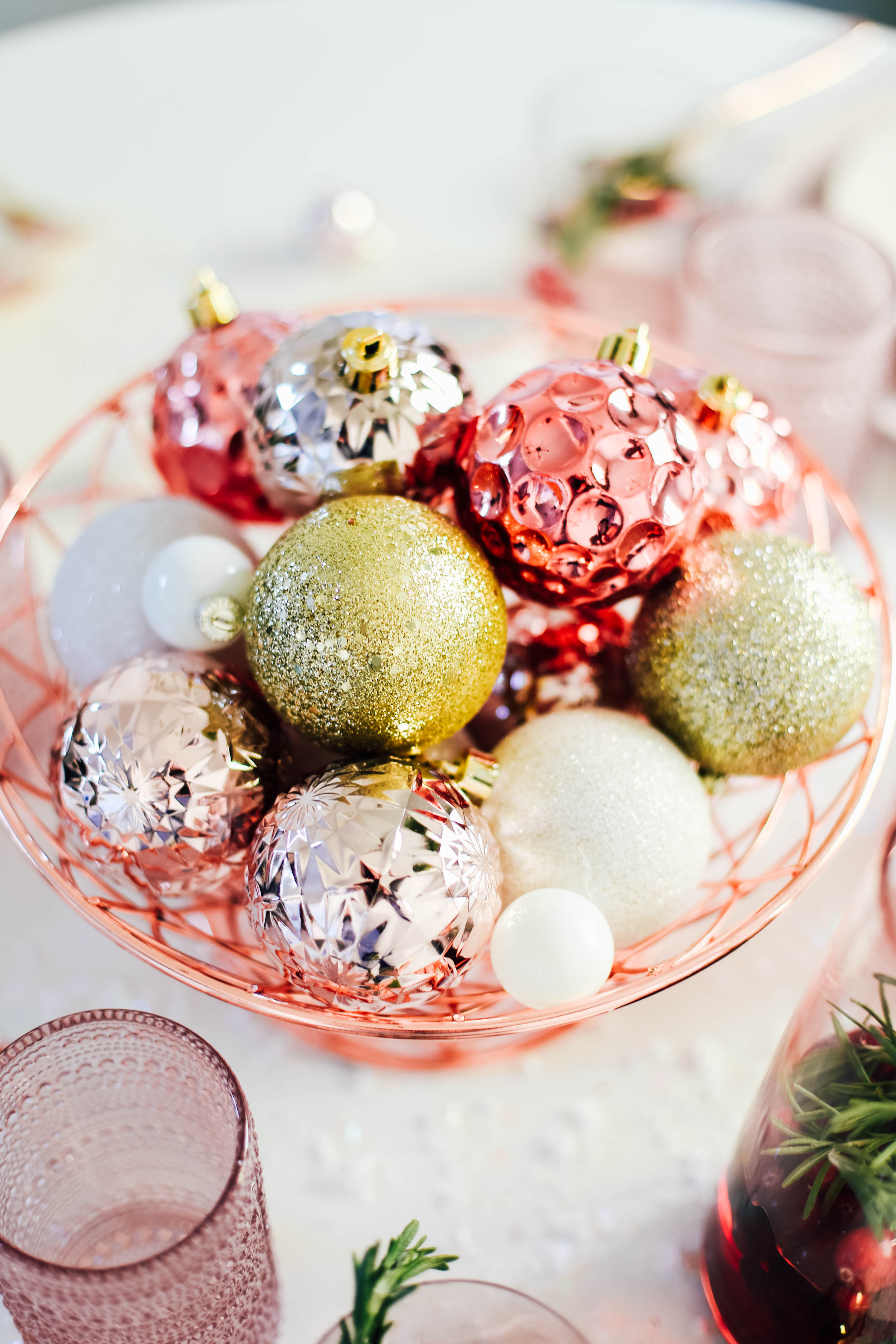 Just swap out the ornaments for some fun confetti poppers or a vase of flowers. Still just as festive and carries out that great millennial pink!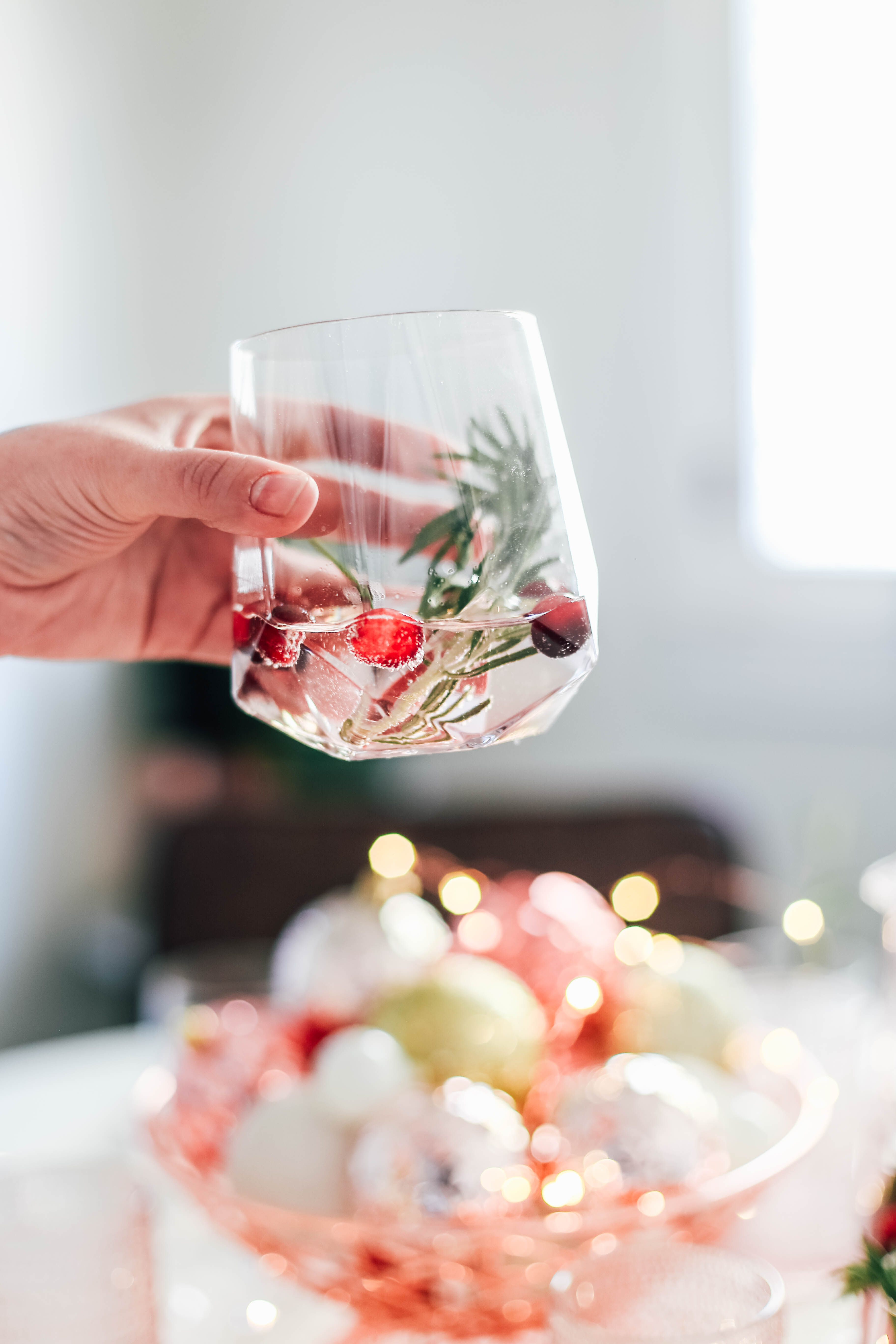 Happy holidays everyone!