The Ultimate Bachelor Watch Party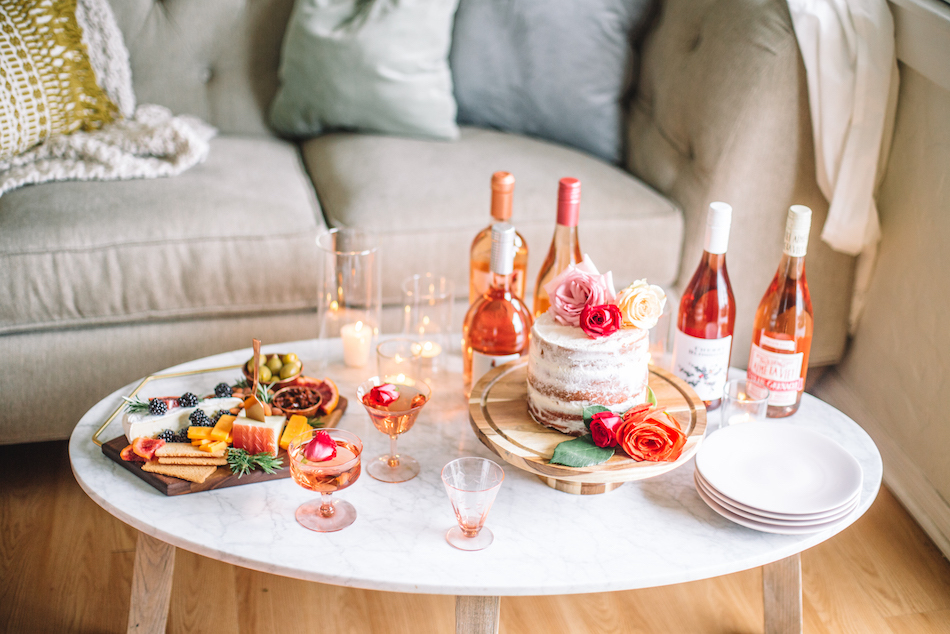 I cannot believe that The Bachelor is finishing up its 23rd season. Talk about a success story! America has pretty much turned Mondays into Bachelor Nation. I'm always okay with a good coffee table party and a reason to bring out rosé on a Monday.
I'm not as diehard as most but I recently made a discovery that all of my closest girlfriends are obsessed. Anyone in my close circle of friends will tell you that I'm almost always looking for a reason to throw a party.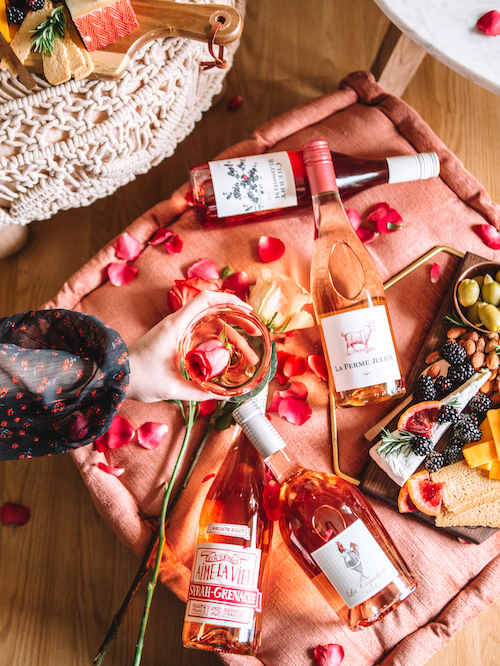 This year I made a pact with my girls that once a month we are going to get together for a movie/lazy night at each other's houses and I figured a juicy night of The Bachelor would be a good first choice.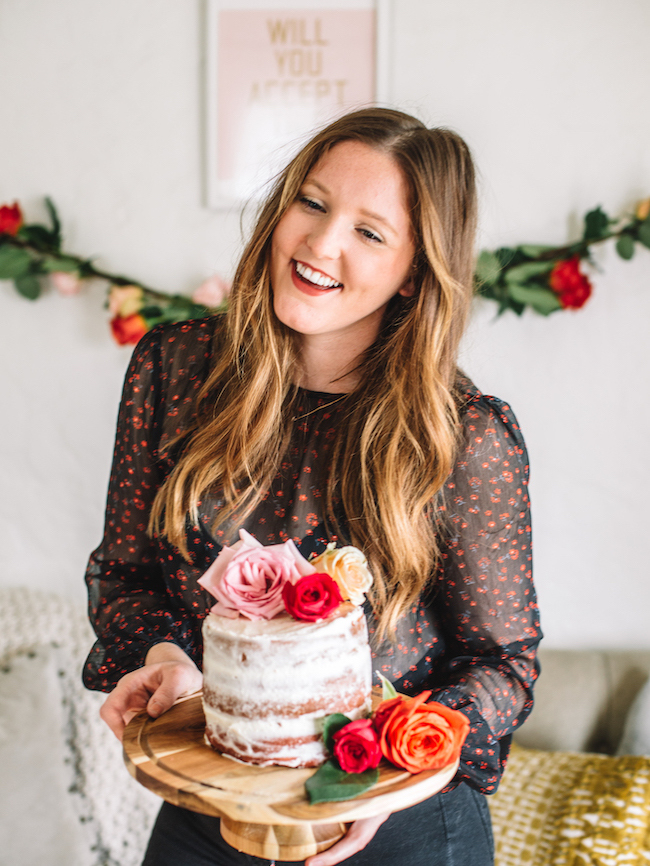 Will you accept this rosé? Hands down the most important question you need to ask during your Bachelor viewing party. Any good viewing party with your pals starts with lots of wine, and we all know that a few glasses of wine are totally and utterly necessary during Bachelor Mondays.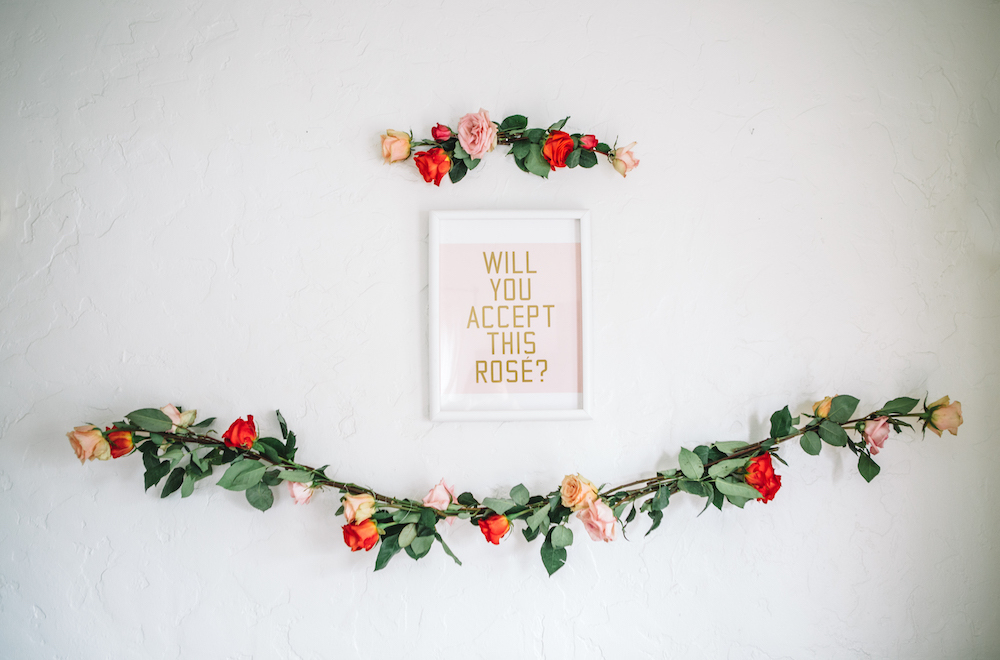 Not only is it Monday (reason enough!) but also now your Monday is filled with the juiciest gossip on TV. Stock up your living room with a few of your favorite bottles and tell your pals to bring one of their favorite wines.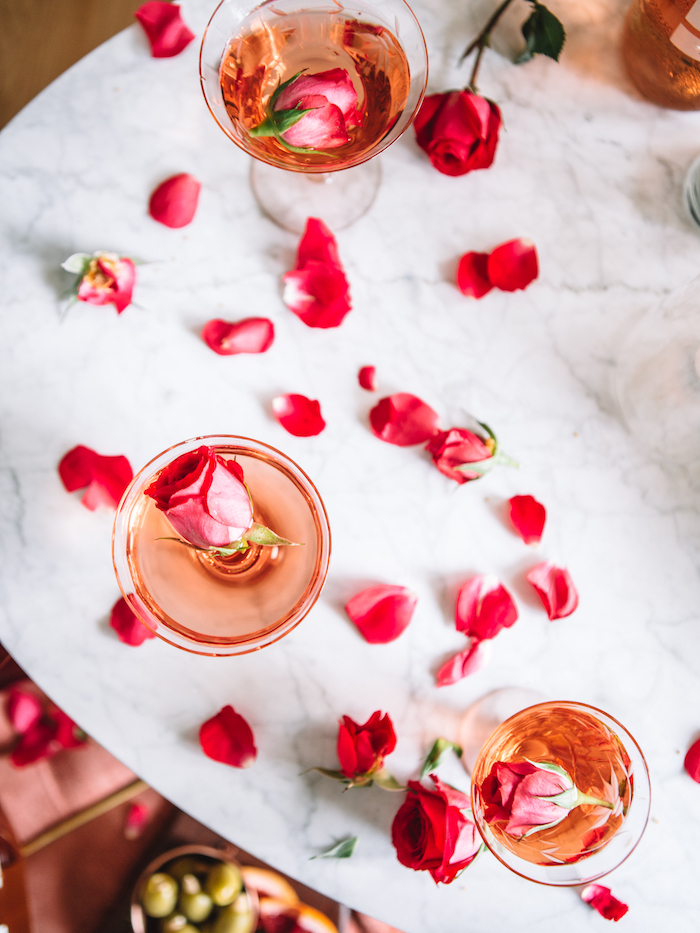 With a small coffee table get together like this, a little bit of décor goes along way. I picked up a few bunches of roses from the grocery store and tied them together with some fishing line. This took about 10 minutes to tie together and instantly gave the room a Bachelor-themed feel.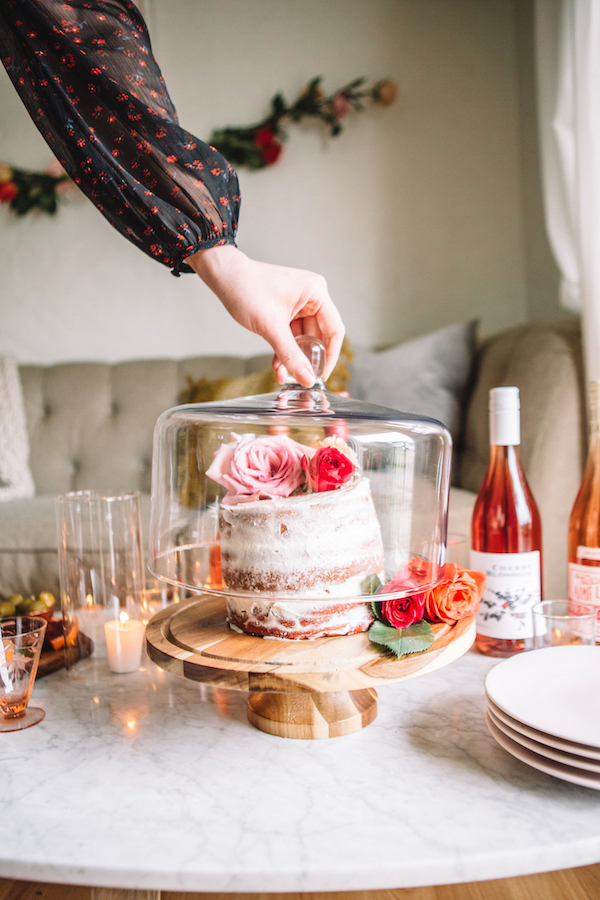 I took the remaining roses and scattered petals on the surfaces of the living room. Your living room will instantly go from simple Bachelor night to ultimate viewing party with some pillar candles.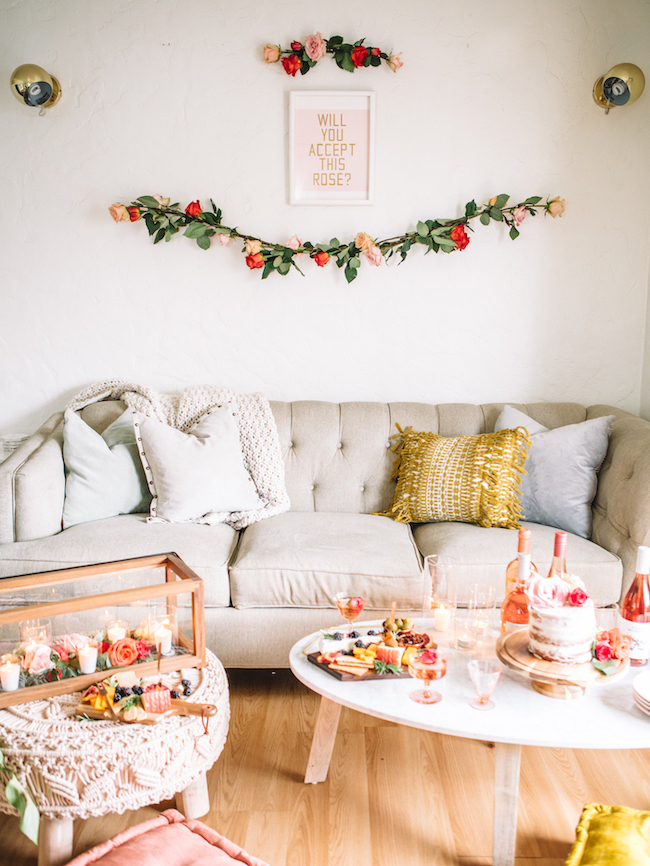 I broke out my Design Ideas lantern and filled it up with some tea lights and roses to set the mood. My living room is on the smaller side so I like to put out some comfy cushions on the floor for people to get cozy on.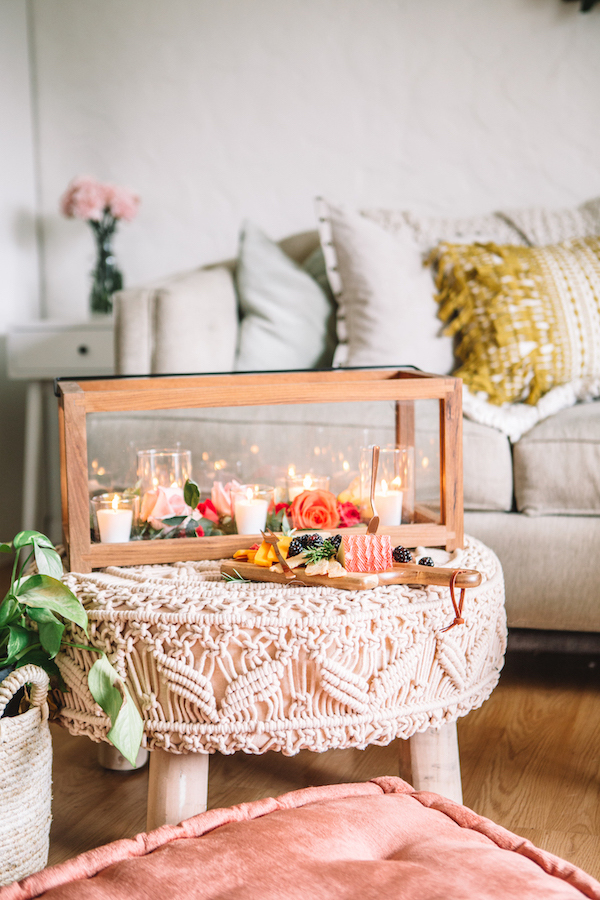 When it comes to food, don't worry about going overboard! Nothing pairs better with wine, than cheese!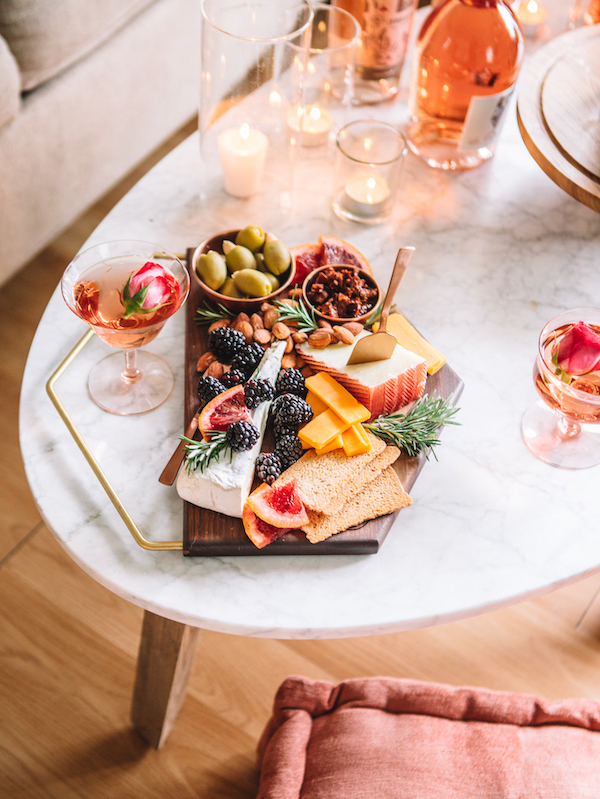 Small bites and a fun pink dessert will totally suffice. If The Bachelor isn't cheesy enough, your cheeseboard will be 😉