Pesto Flatbread with a Homegrown Microgreens Salad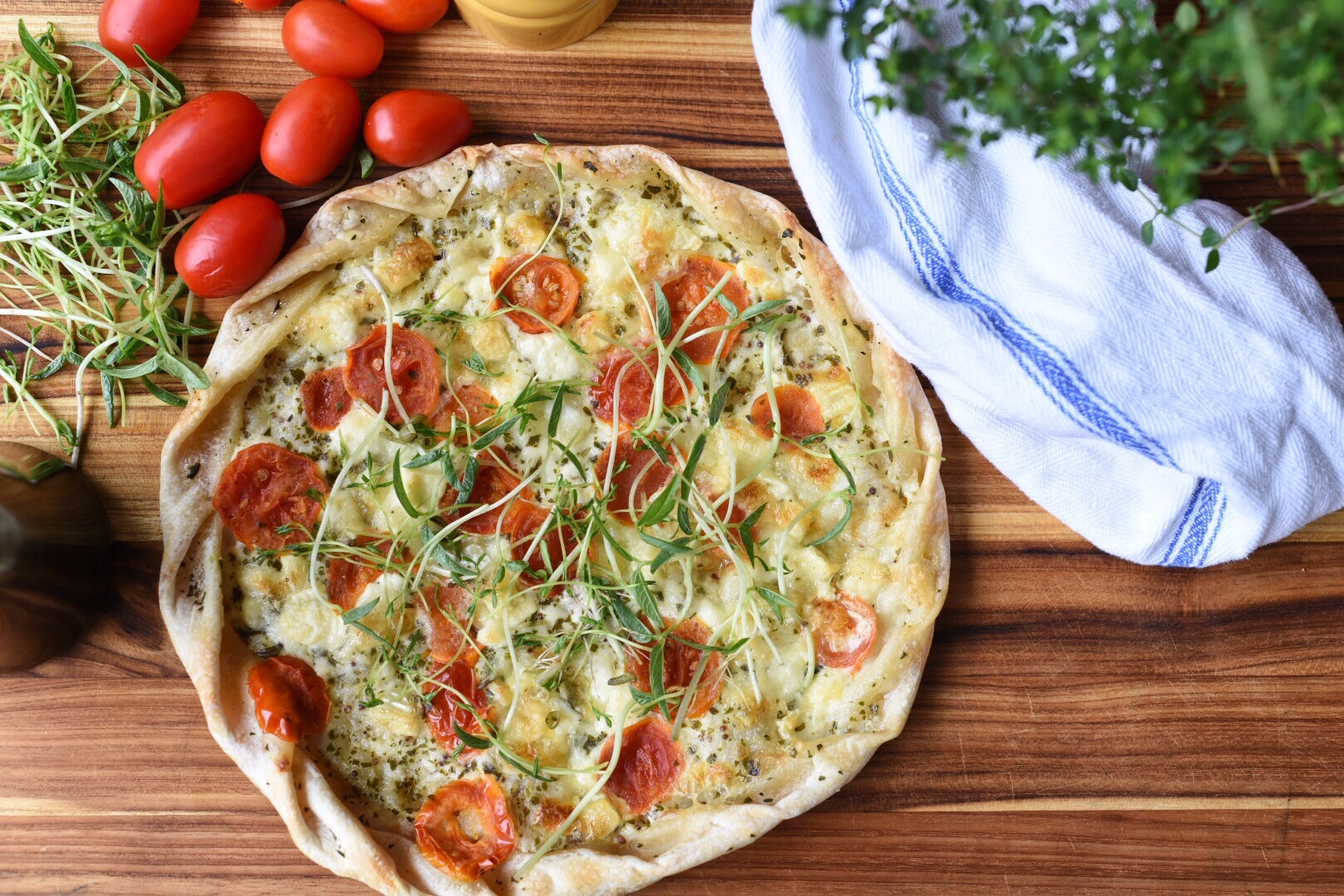 Here's the thing: I have big grandiose dreams of having a fantastic garden in my backyard where I can casually walk outside, snip off some herbs, and whip up something fabulous for dinner.
Sadly, my garden dreams are dashed a bit by the fact that I live in a high-rise and have no yard to speak of. Sure, planter boxes are great and apartment herb planters are totally awesome — but nine times out of ten I forget to water them and I get dubbed a "bad plant mom."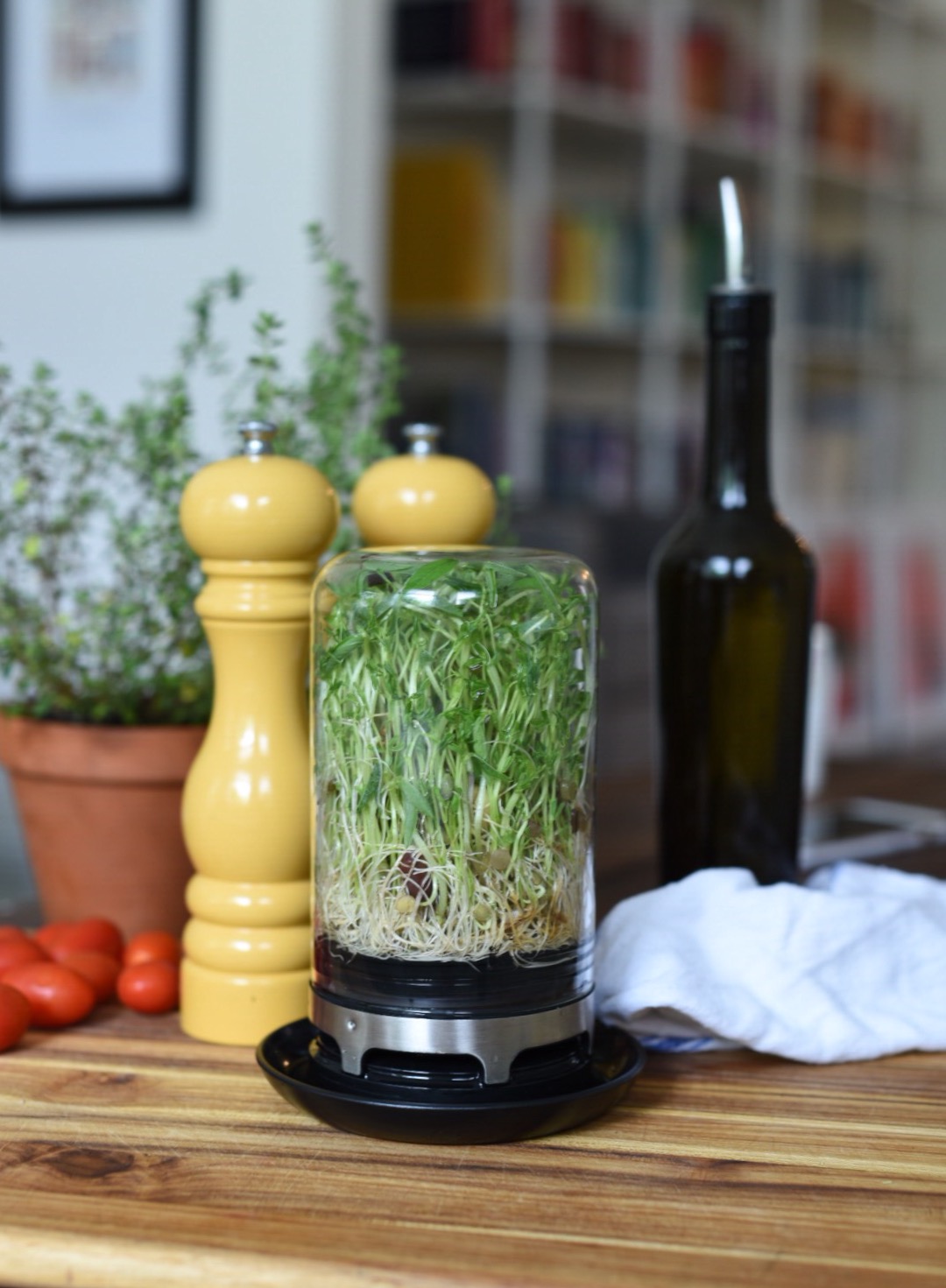 Recently I've been reading a lot about sprouting and growing microgreens at home and I am thinking it is the answer to my hopes of having a green thumb. There are some totally valid DIY options of sprouting at home, buuuuut if you're like me, crafts aren't my strength, so I picked up this fun little GEFU micro-sprout grower and it's changed my life.
This little tool, a few bags of sprouts on Amazon, and voila! You have your own personal sprouts factory. Add them to salads, toss them in your smoothie, or, spice date night up a bit by adding some sassy little sprouts to your pizza!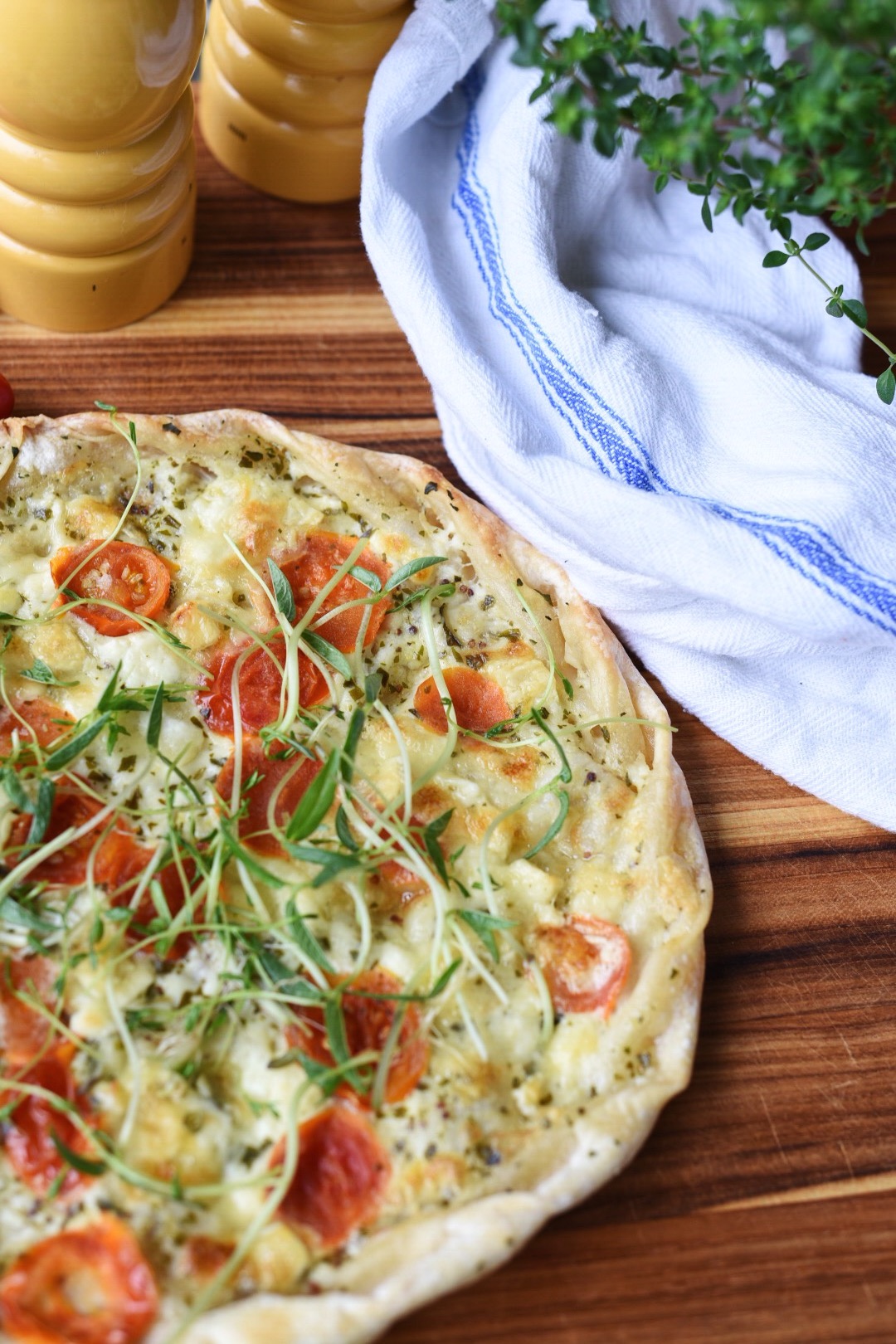 Pesto Flatbread with a Homegrown Microgreens Salad Recipe
Growing your own microgreens has never been so easy & they taste great on this Pesto Flatbread with a Homegrown Microgreens Salad!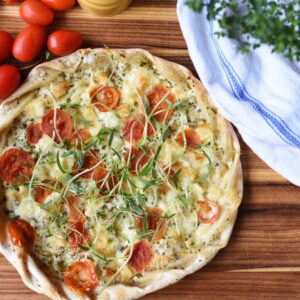 Ingredients
1

Store bought homemade pizza dough

.25

cups

Pesto

.5

Apples, cut into match stick slices

1

Small avocado, chopped

1

cups

Cherry tomatoes, quartered

1

cups

Microgreens

1

cups

Arugula

.5

Lemon (juice)

1.5

tsp

Olive oil

Shaved parmesan

Salt & pepper to taste
Instructions
1. Preheat your oven to 550 and get either prep your homemade pizza dough or get your favorite store bought option laid out on a baking sheet.

2. Pop pizza dough into preheated over for a few minutes, flip dough over and repeat.

3. Take the dough out and spread pesto on top.

4. In a large bowl, toss together apple, avocado, tomatoes, microgreens and arugula.

5. Drizzle with lemon juice and olive oil and sprinkle with salt and pepper. Toss together and spoon over pesto topped flatbread.

6. Top flatbread with shaved Parmesan, slice and serve.