5 Vegetable Forward Dishes from Ruffage Cookbook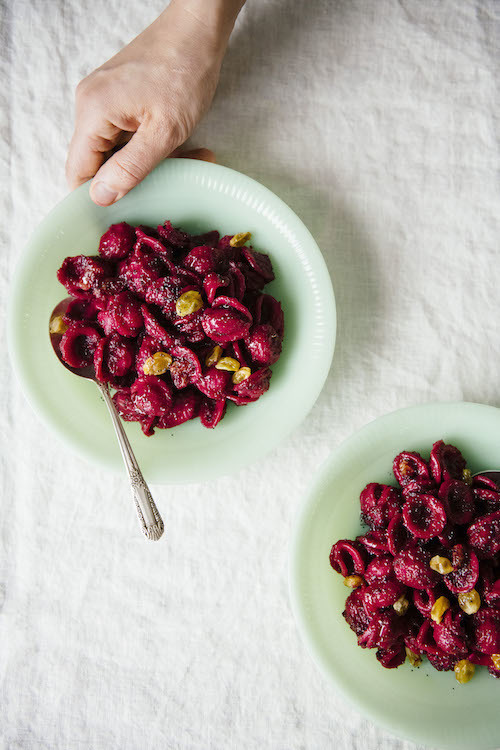 Midwestern Chef and Farmer Abra Berens dishes out delightfully simple and nourishing recipes in her debut cookbook, Ruffage: A Practical Guide to Vegetables. Ruffage is one of our most cherished cookbooks of the year and required reading for anyone that subscribes to a CSA (community supported agriculture) or is looking to add more veggies to their lives.
The book is at once an homage to poetic storytelling (e.g. logical comparisons between Roasted Red Peppers and Independence Day), an essential guidebook to all things vegetables and a gorgeous coffee-table worthy art book.
Following are five of our favorite recipes from Ruffage that are ideal for everything from weekday lunches or dinners and delicious sides, to entertaining and holidays.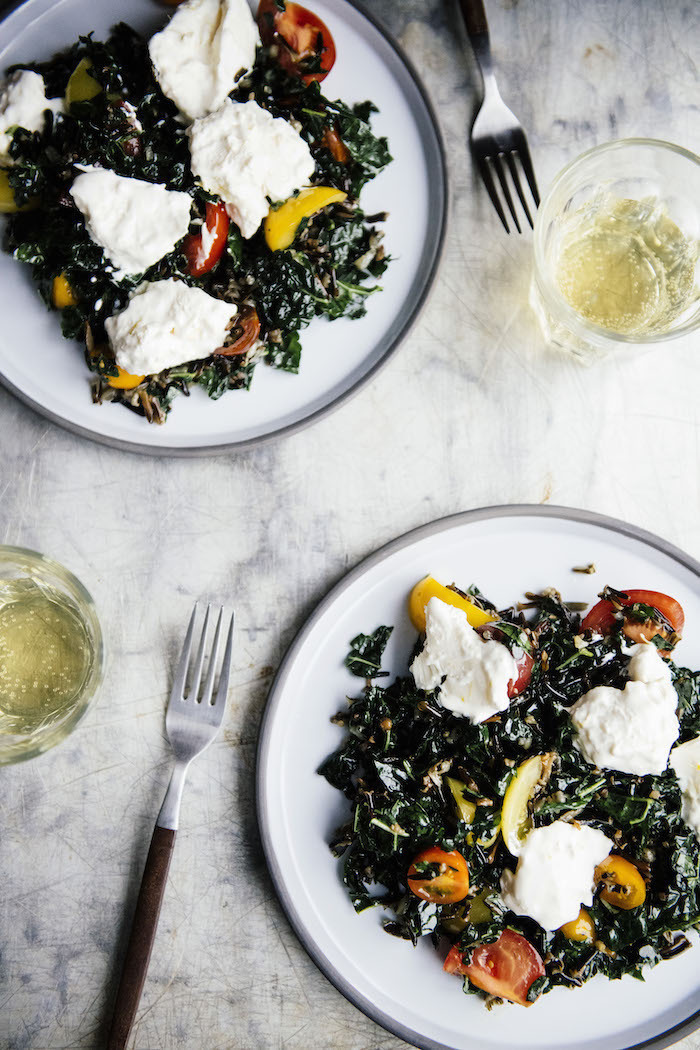 Berens created this recipe for a farm dinner at Granor Farm, where she is the chef. She didn't have any burrata in the kitchen so she essentially broke down mozzarella and added sour cream, lemon zest, and a few other ingredients to make it creamier (thus, resembling burrata). When added to a plate of massaged kale and grains, the result is nothing short of pure genius.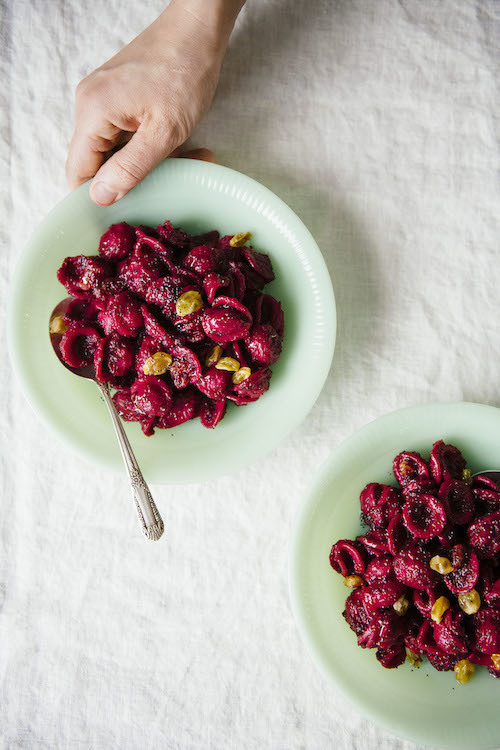 The next time you grab some beets from the Farmer's Market, keep this recipe in mind. Pureed beets and plump golden raisins transform ordinary dry pasta to a plate of pink perfection.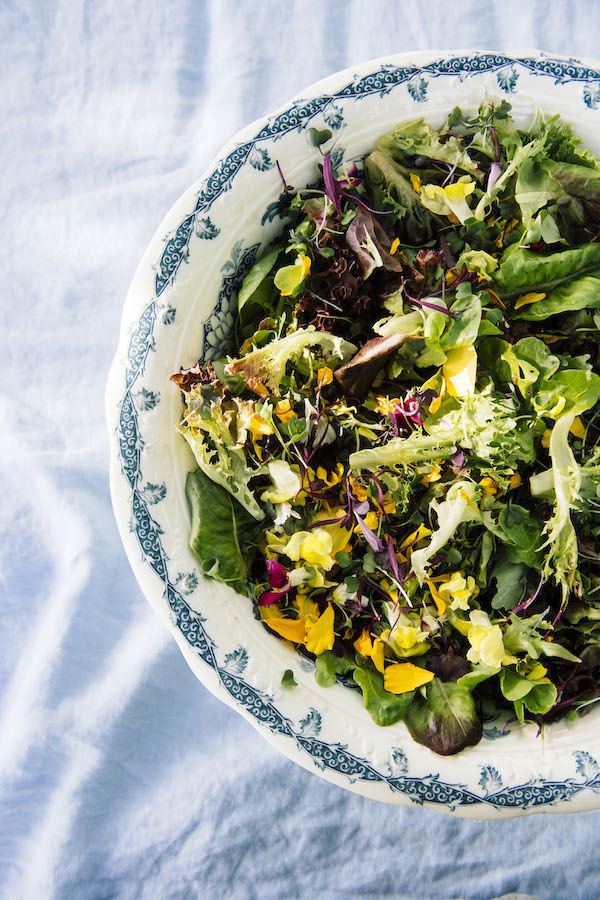 For Abra, a simple green salad is one of the benchmarks for a truly great restaurant and Abra learned from one of the best. The chef honed her skills for making a perfectly-dressed salad under the tutelage of renowned Chef Paul Virant and shares her secrets with us in her recipe for the "Perfect Salad".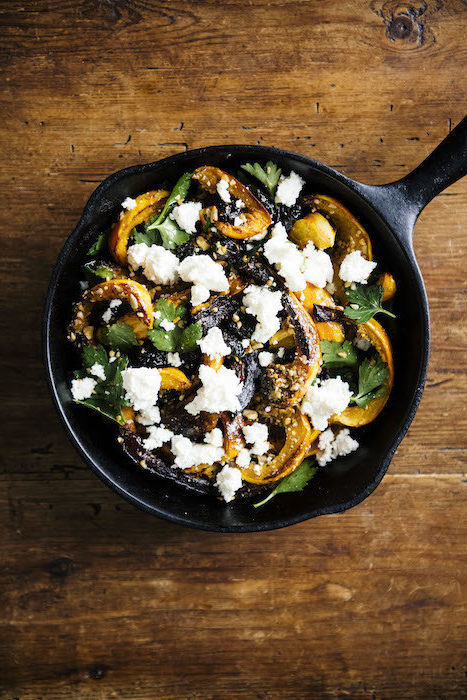 This recipe takes roasted squash to another level when topped with dukkah (translation "to pound"). Dukkah is essentially a crumbly mixture of nuts and seeds that lend root vegetables a savory, toasty accent.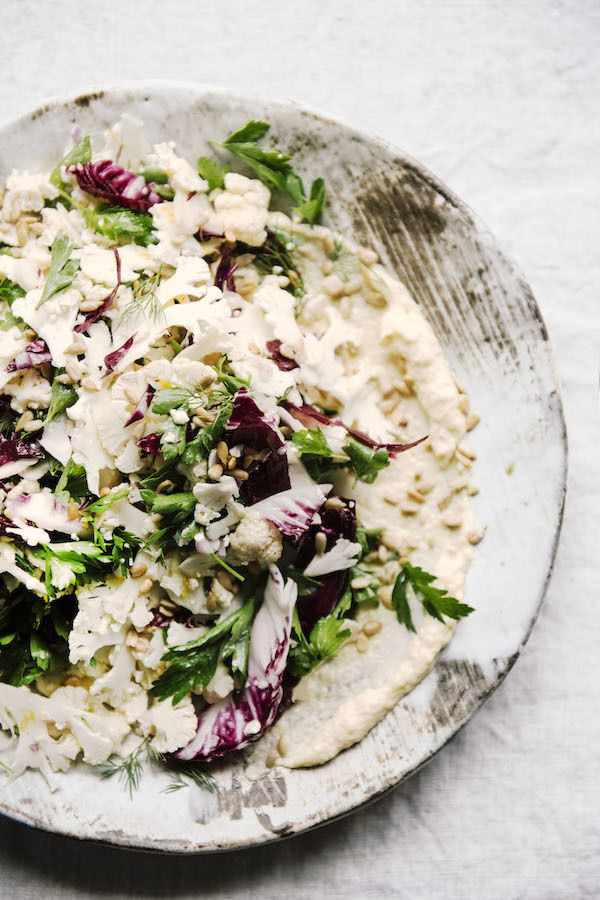 We are never ones to pass up anything that requires a mandoline (it's just so satisfying) OR anything cauliflower. So we were excited to try out this raw cauliflower salad that is one of Abra's favorites. It does not disappoint!
Want more vegetable recipes?
Get more inspiration with these veggie-packed meal ideas:
Learn about Abra's recommended "Kitchen Essentials for a Veg-centric Kitchen" as well as the journey that led to her highly-acclaimed cookbook, Ruffage.