5 Tips for Smarter Road Trip Snacking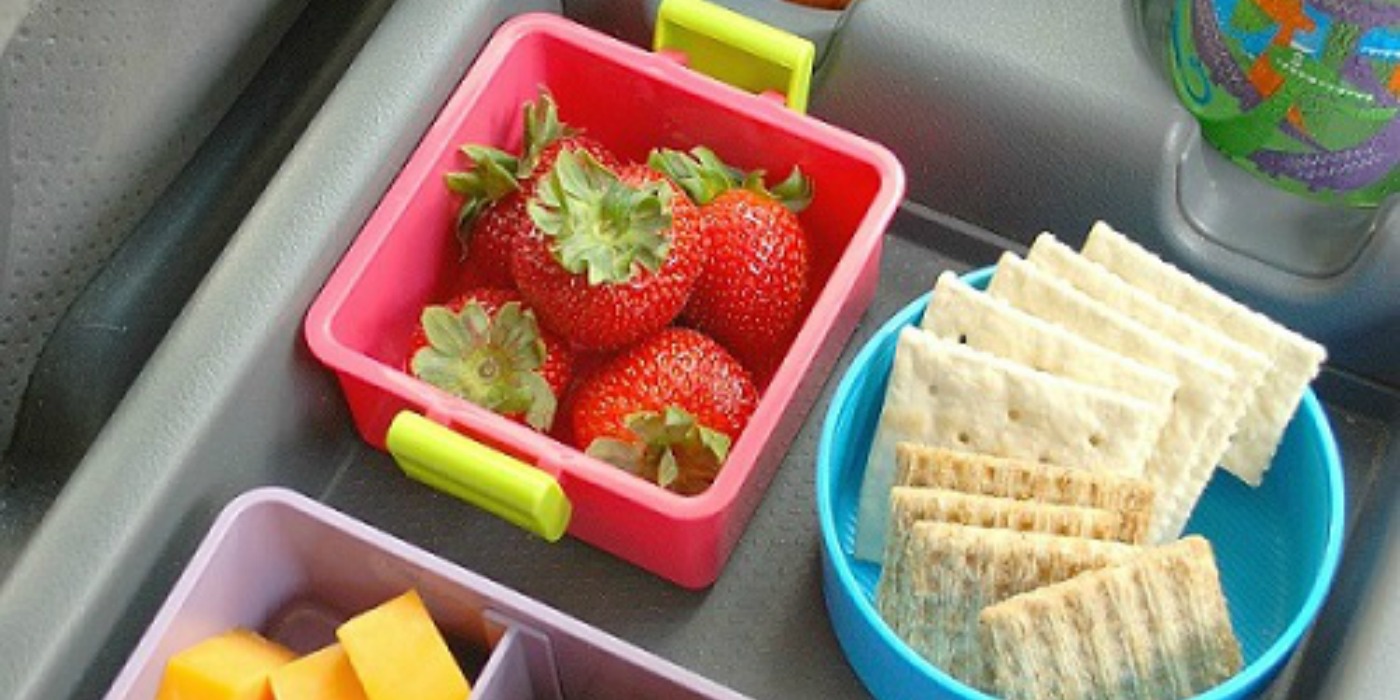 Packing up the car (alright, alright: minivan) for a road trip means untangling chargers for everyone's electronics, running back to the house to fetch forgotten items at least three times before making it out of the driveway–and snacks. Lots of snacks.
Like most kids, mine are champion snackers. But if I left them to their own devices, they'd probably be grabbing candy bars and chips at our gas station pit-stops along the way. So for every trip, I make sure we're loaded up with healthy snacks that will keep them nourished between meals. Here's my approach:
1. Pack Some Fresh Food
Shelf-stable munchies like pretzels are easy to pack, but they don't satisfy like fresh food does. Salty snacks and sweets are also usually low in the fiber that can make travel a little easier on the digestive system for everyone. Load fresh fruit and pre-prepped veggies in containers or in small, soft-sided bags. These PackIt Freezable Mini Lunch Bags actually keeps food cold without a separate ice pack.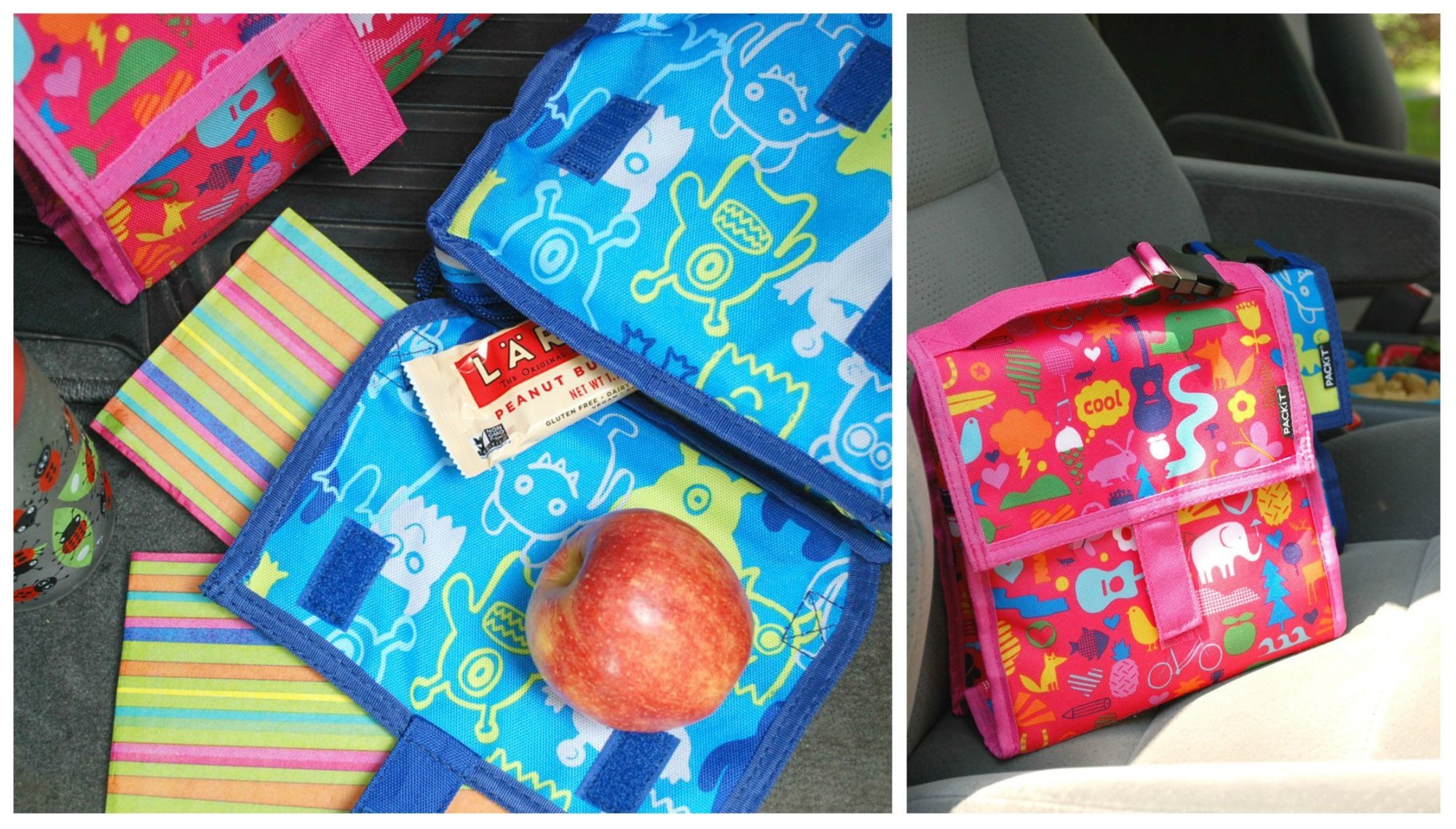 2. Portion It Out
Letting everyone eat out of big packages means a lot of crumbs as bags and boxes are handed around–and usually bigger portions too (research shows people eat more when they eat out of big packages). I like to portion out snacks into individual containers so each person has their own stash. Bento-style boxes, like ones from Bento & Co. or reusable bags are perfect for this job. I love how this Aladdin Insulated Kids Snack Kit is leak-proof and comes with a removable ice pod that keeps food chilled. And you can label these Spbang Reusable Snack Bags with everyone's names.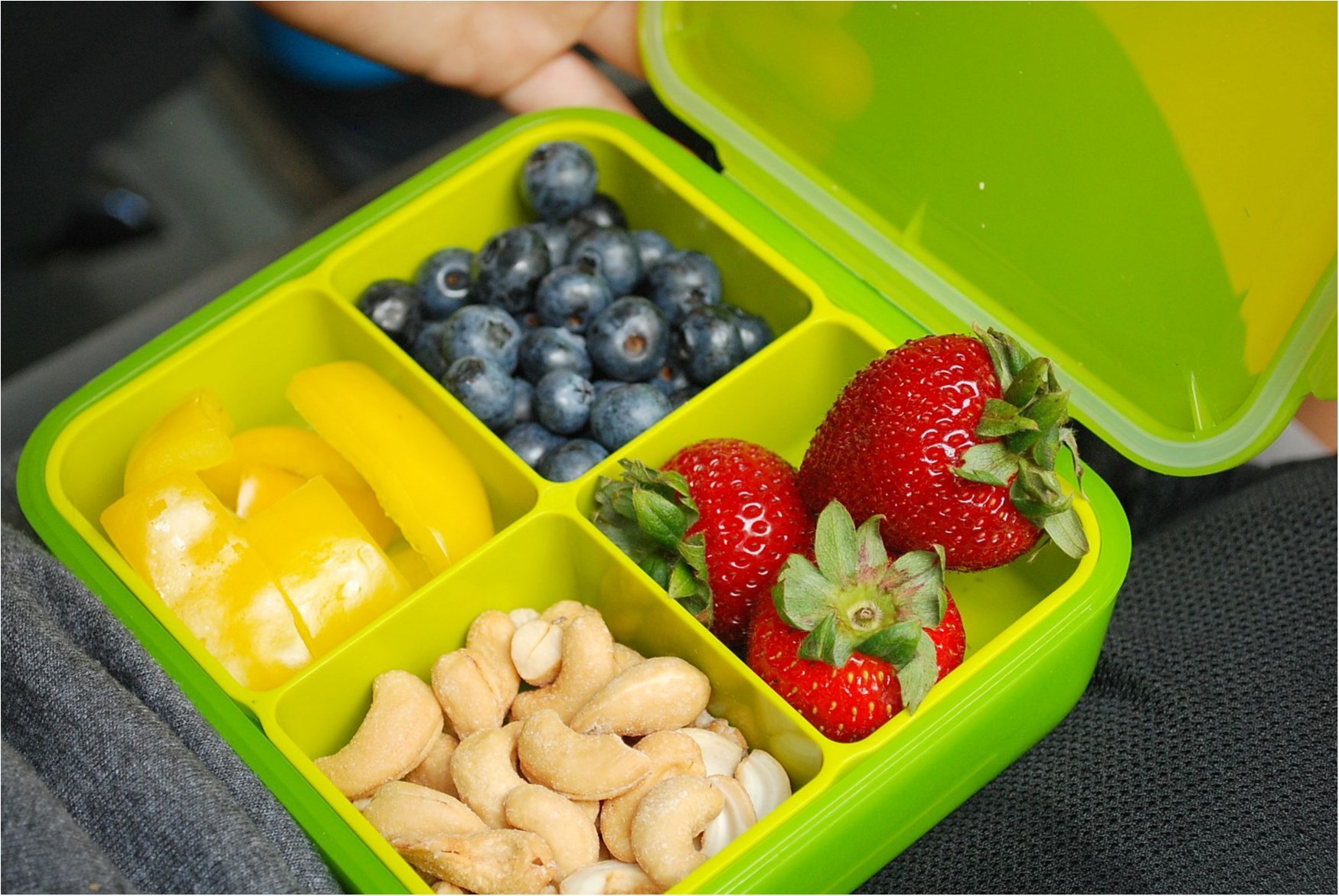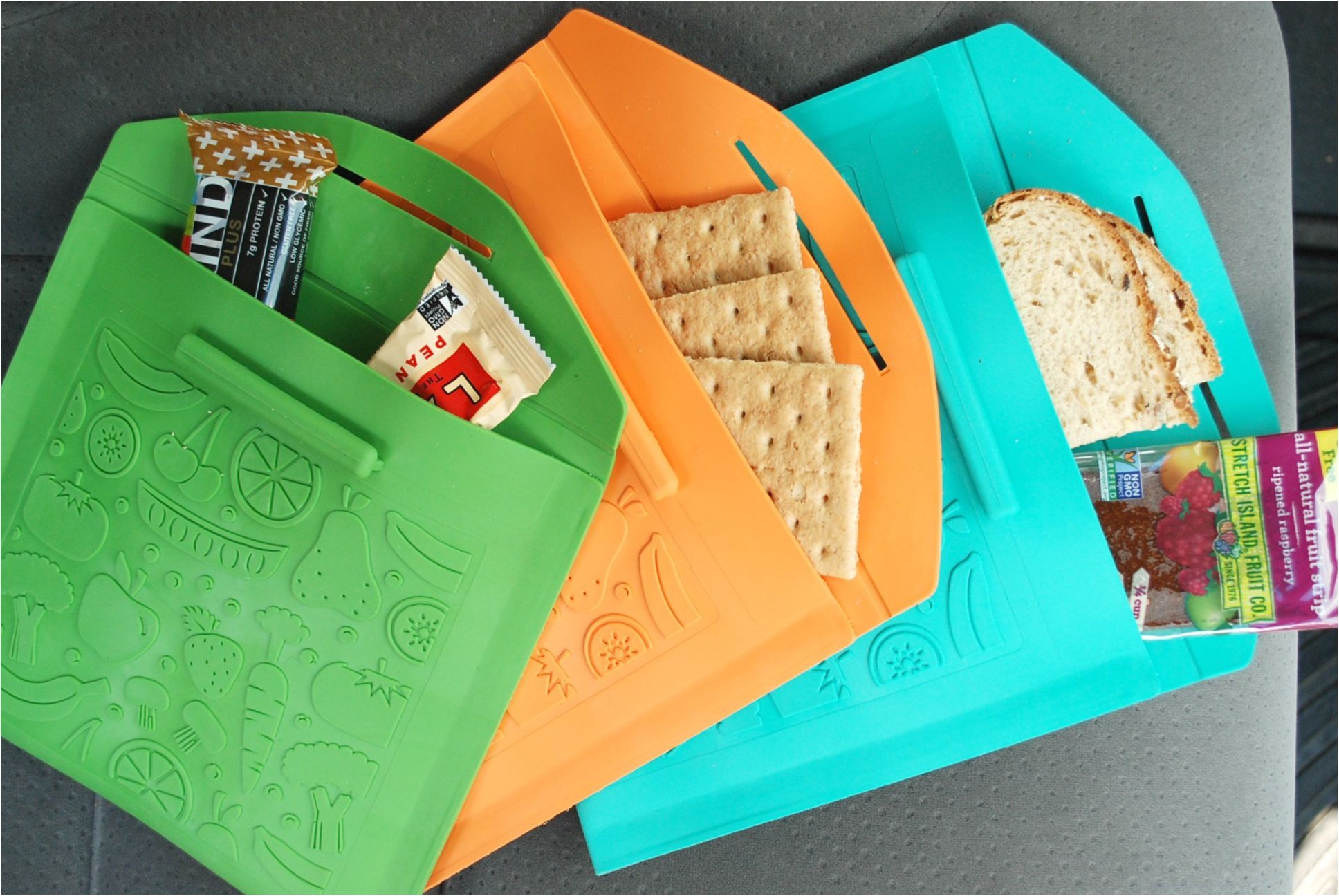 3. Stick To Water
Sugary drinks seem to be around every corner when we're on the road, between sodas in rest-stop vending machines and lemonade at restaurants. So I make sure everyone gets a large bottle of ice water for their respective cup holder. I like the ones with built-in straws like these from Camelbak or Cool Gear because there's less risk for spills.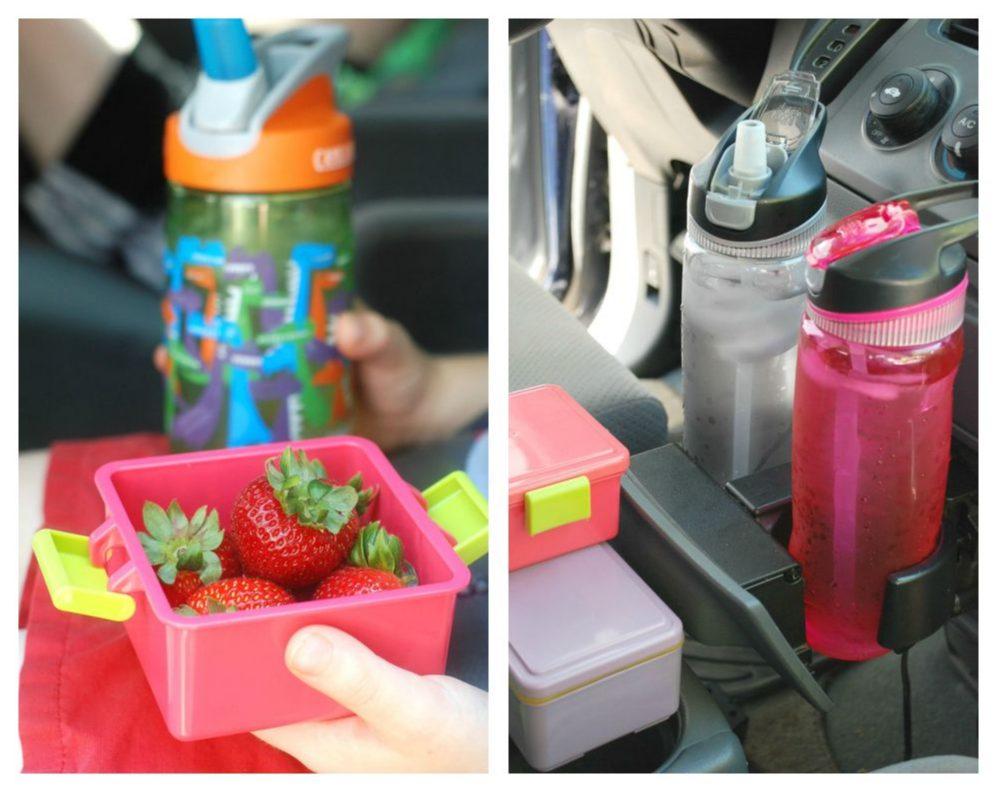 4. Include Protein
It's the nutrient that has the most staying power, so everyone is fuller longer. Some ideas: cheese cubes, nuts and seeds, and packaged energy bars that have at least five grams of protein.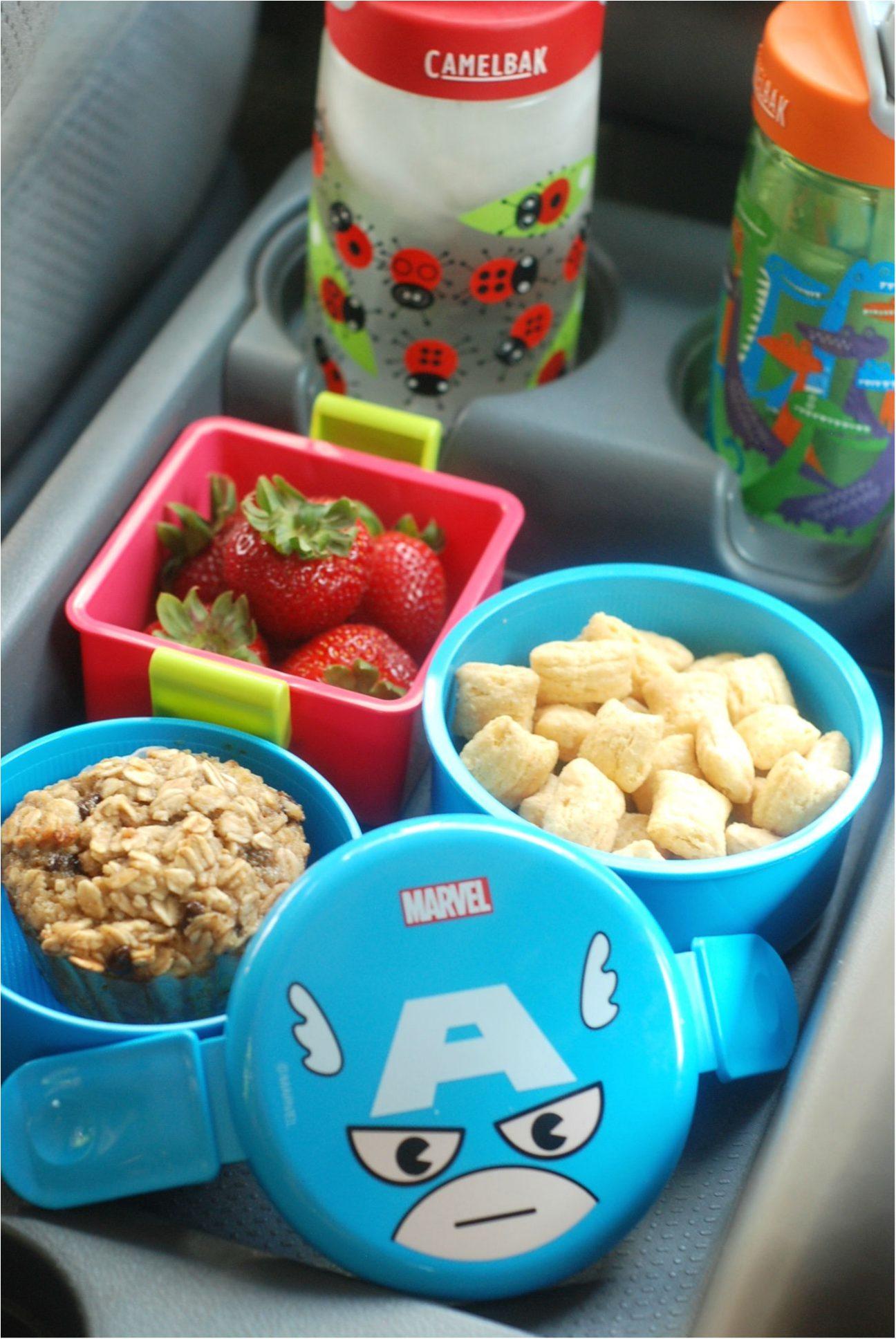 5. Make It A Meal
Once in a while we get stuck at mealtime with no good options (or at least none we can all agree on!). That's when it's helpful to have the components for impromptu meals. For instance, if you have dry cereal, dash into the convenience store for a small jug of milk and a plastic spoon. Pair homemade muffins with cartons of yogurt. Having individual cups of hummus, crackers, and fruit is a lot better than driving through for greasy fast food. And of course, a trusty PB&J is always helpful in a pinch.