5 Simple Ways to Go Zero Waste at the Farmer's Market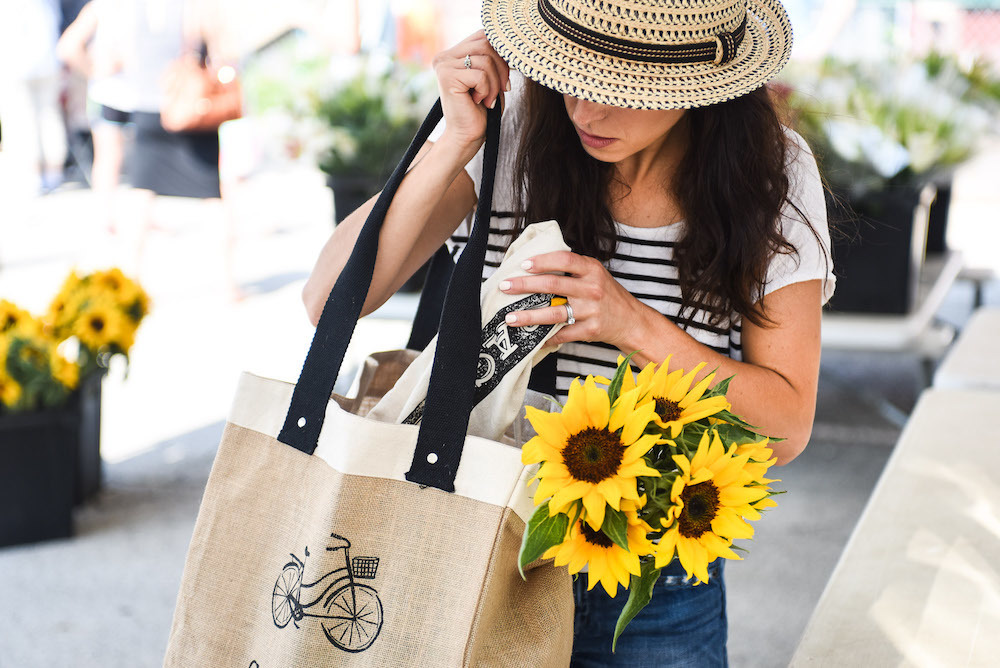 The farmer's market is one of my favorite summer weekend destinations. I love getting up early on Saturday and heading to our village market for the freshest produce. Not only does our market offer amazing seasonal produce and fresh-baked donuts, its also a great place to support local, sustainable farming and develop more eco-friendly shopping habits.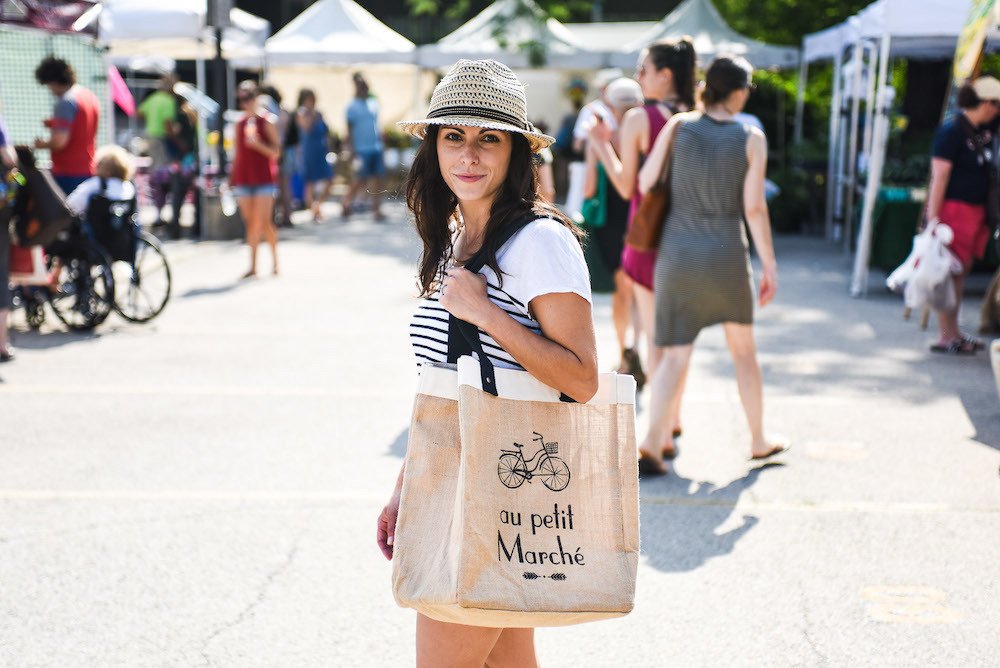 Over the years I've developed a pretty solid shopping routine and, with a little planning and a few handy products, we've found that its pretty easy to shop the market without using disposable plastic packaging. Here are a few of our favorite essential products for an amazing zero-waste shopping experience:
1. A Great Market Tote: This sturdy and fashionable jute market tote is big enough to hold all of my produce and the comfortable handles are easy to carry on my shoulder. Plus the lined interior is easy to wipe clean.
2. Reusable Produce Bags: Sold in a set with bags made from three different fibers, each one is specially designed to keep specific types of produce fresh. They're easy to clean and come with their own storage bag, so they're super convenient to use (and reuse).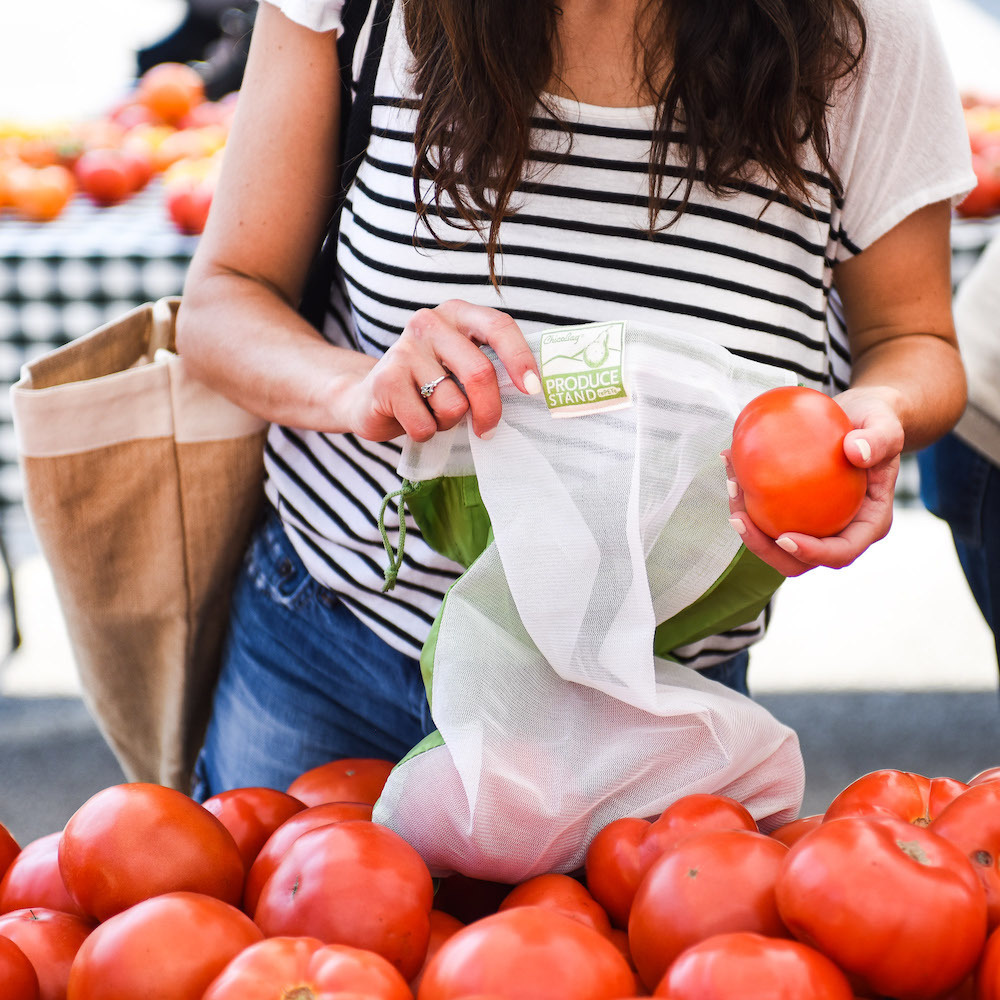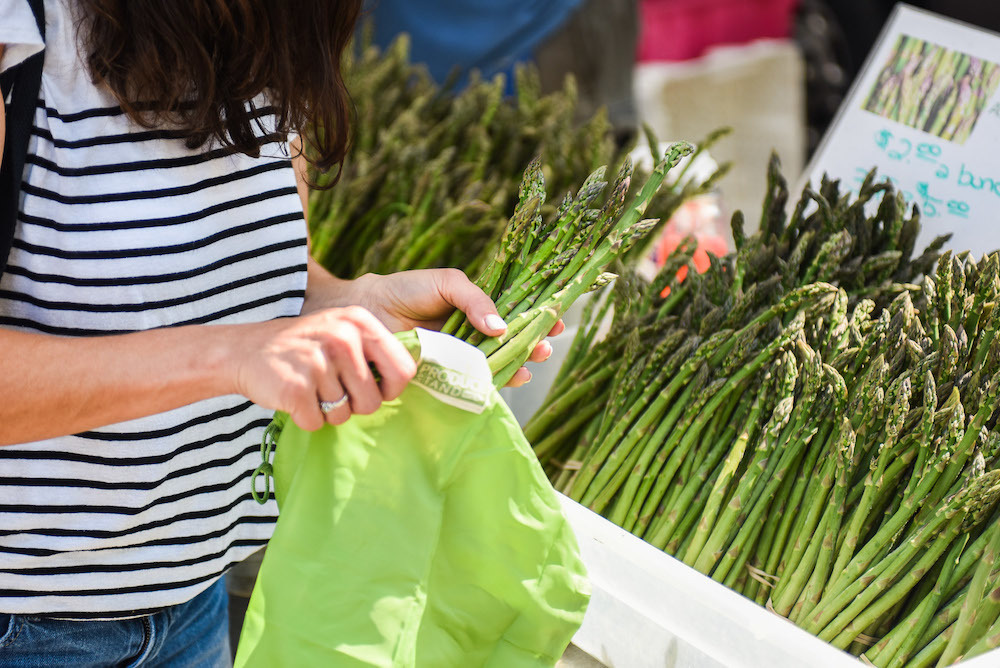 3. Berry Basket: Delicate berries can be especially challenging to transport home from the market because they are so easy to smash! This little reusable berry box is an ingenious way to transport them safely and keep them fresher longer at home.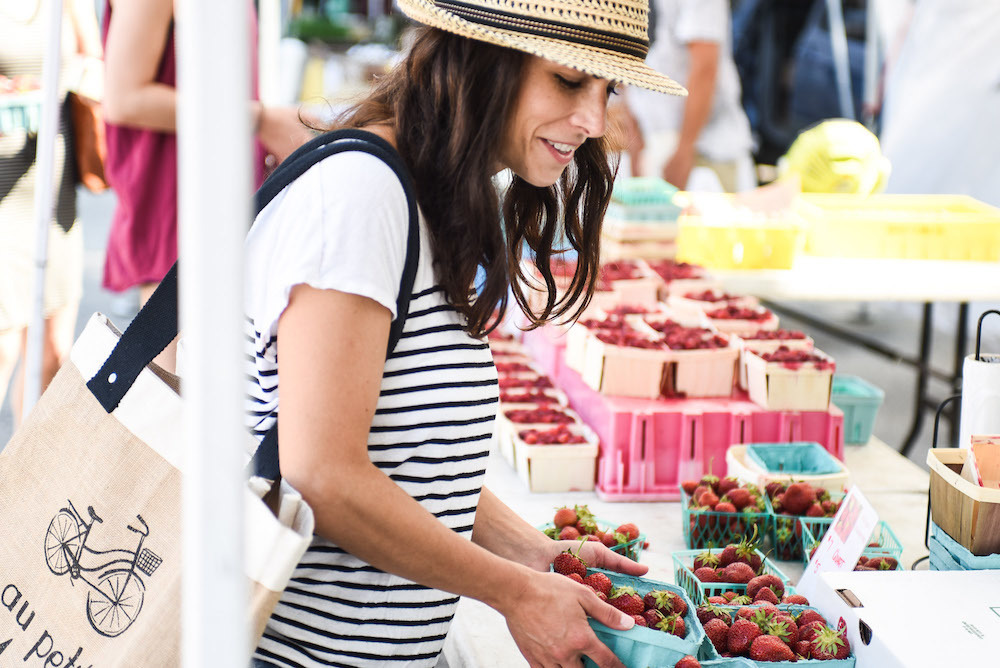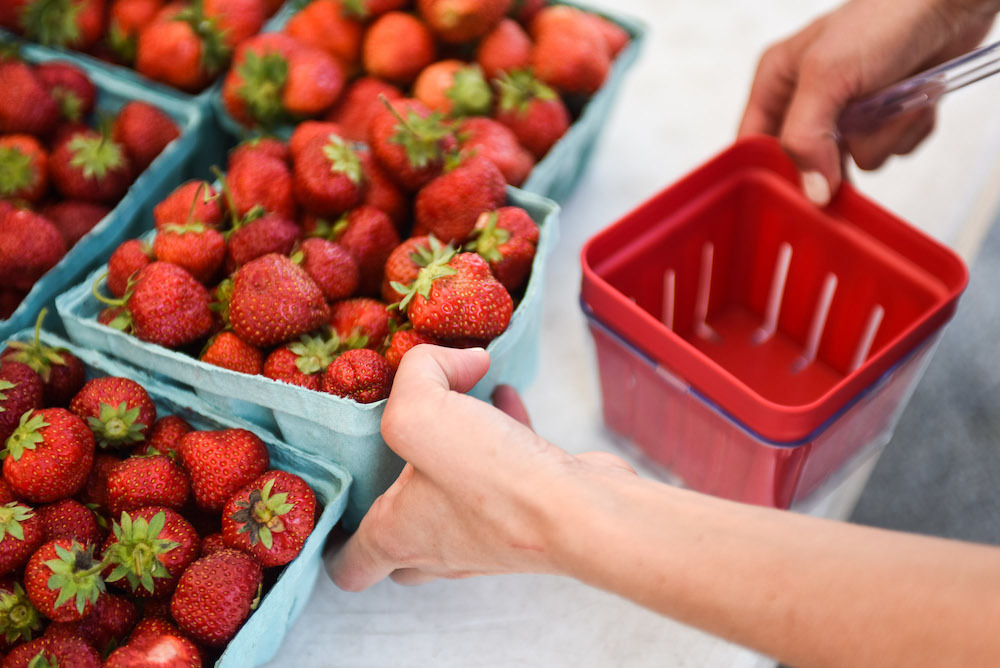 4. Cotton Baguette Bag: I love buying fresh baked baguettes at our market but find that the plastic bags they're typically sold in tend to alter the texture from delightedly crisp to chewy and sad. Bringing my own muslin bread bag has been a game changer. It provides the optimum airflow to keep baguettes perfectly crisp and avoids using plastic to boot.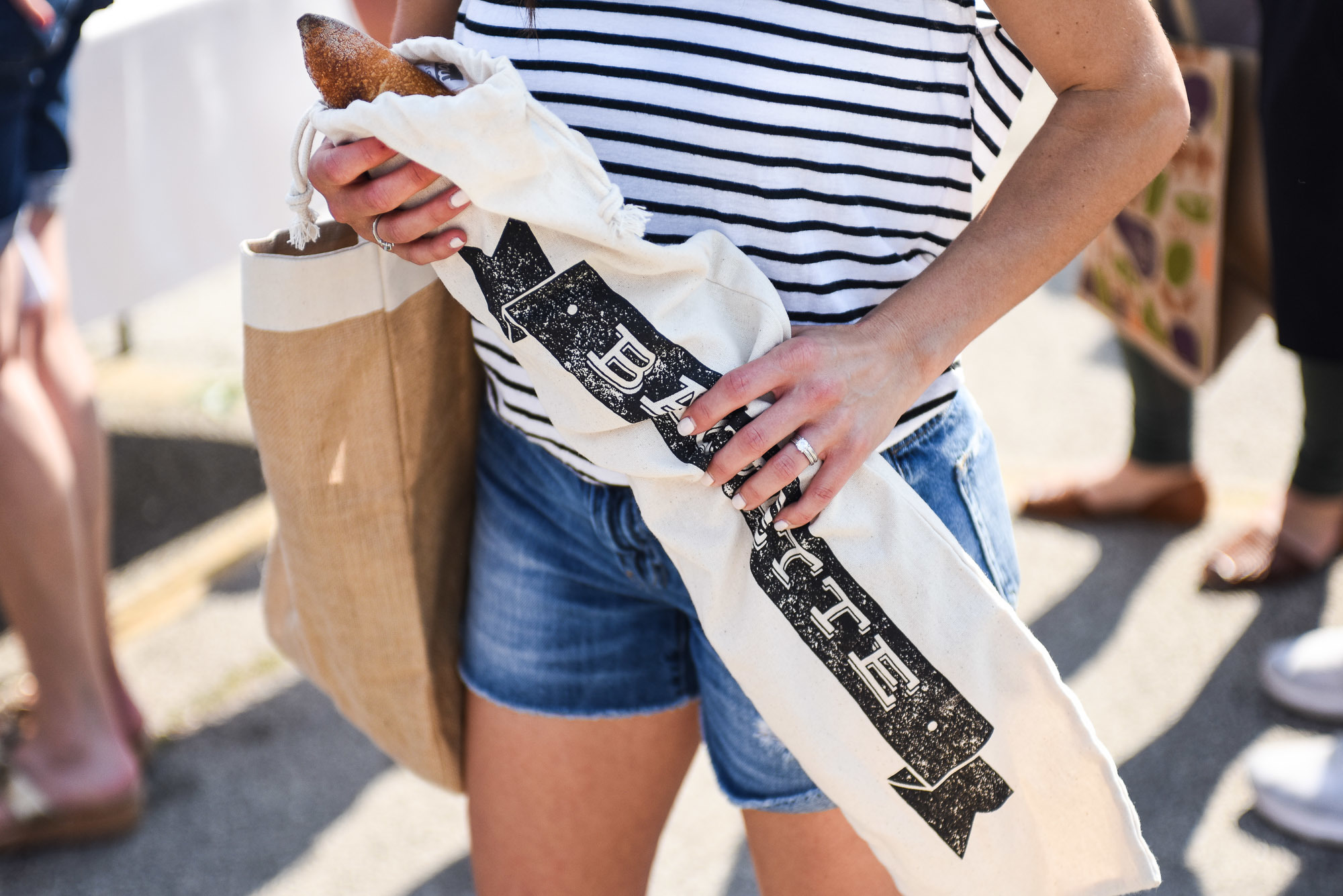 5. Insulated Coffee Mug: For me, no farmer's market visit is complete without my coffee in hand! Whether I'm brewing my own at home or planning to buy a cup when I arrive, I always bring my own coffee mug. Not only am I keeping one more disposable cup out of the landfill, my coffee actually stays hot longer and is far less likely to spill in my reusable mug.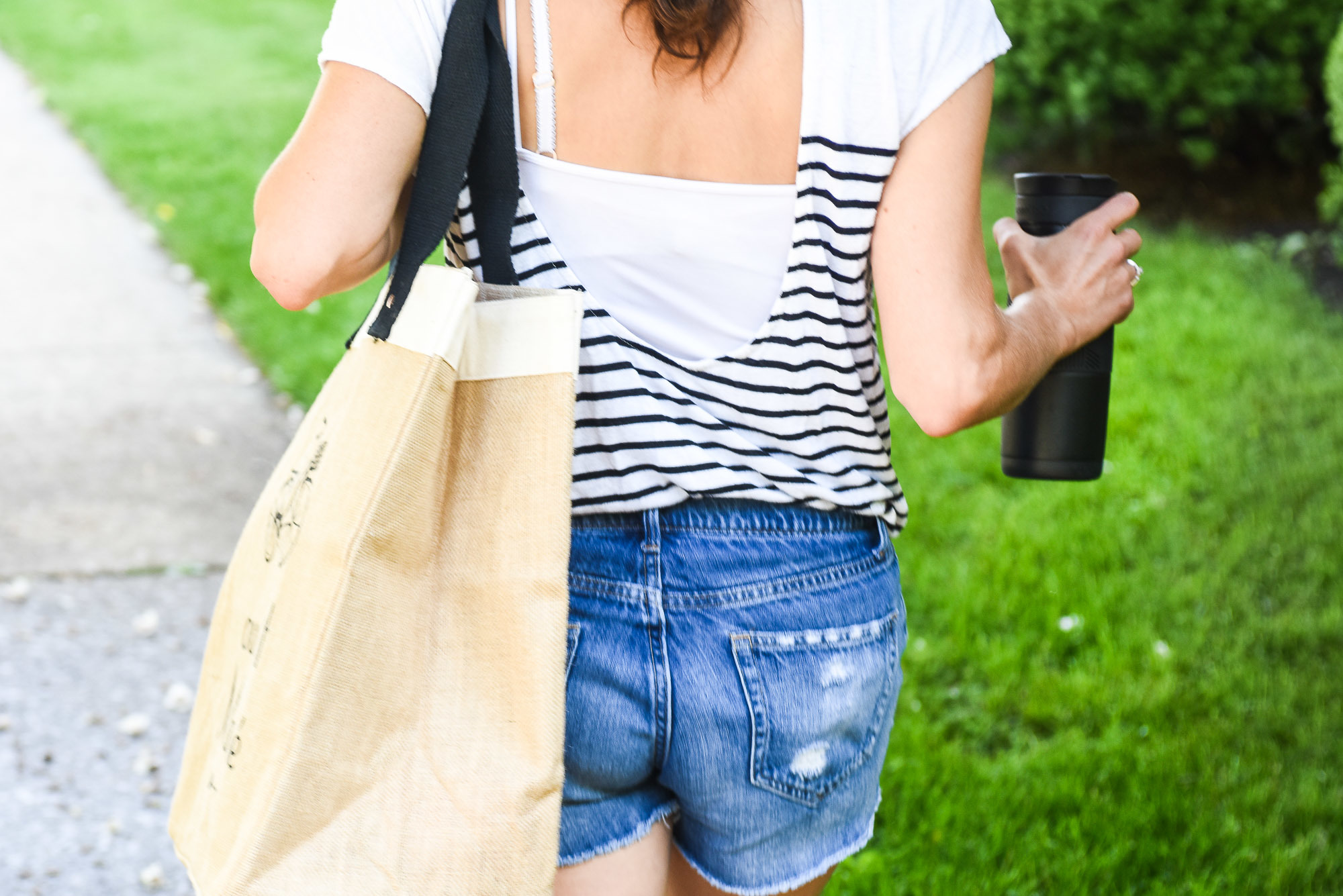 Not only do I feel better about my purchases knowing I'm not taking home disposable plastics, using my own bags also ensures that the delicious foods I bought will stay fresher for longer. For me, going zero-waste has been a had huge payoffs!