3 Summer Recipes from Flav City to Make Right Now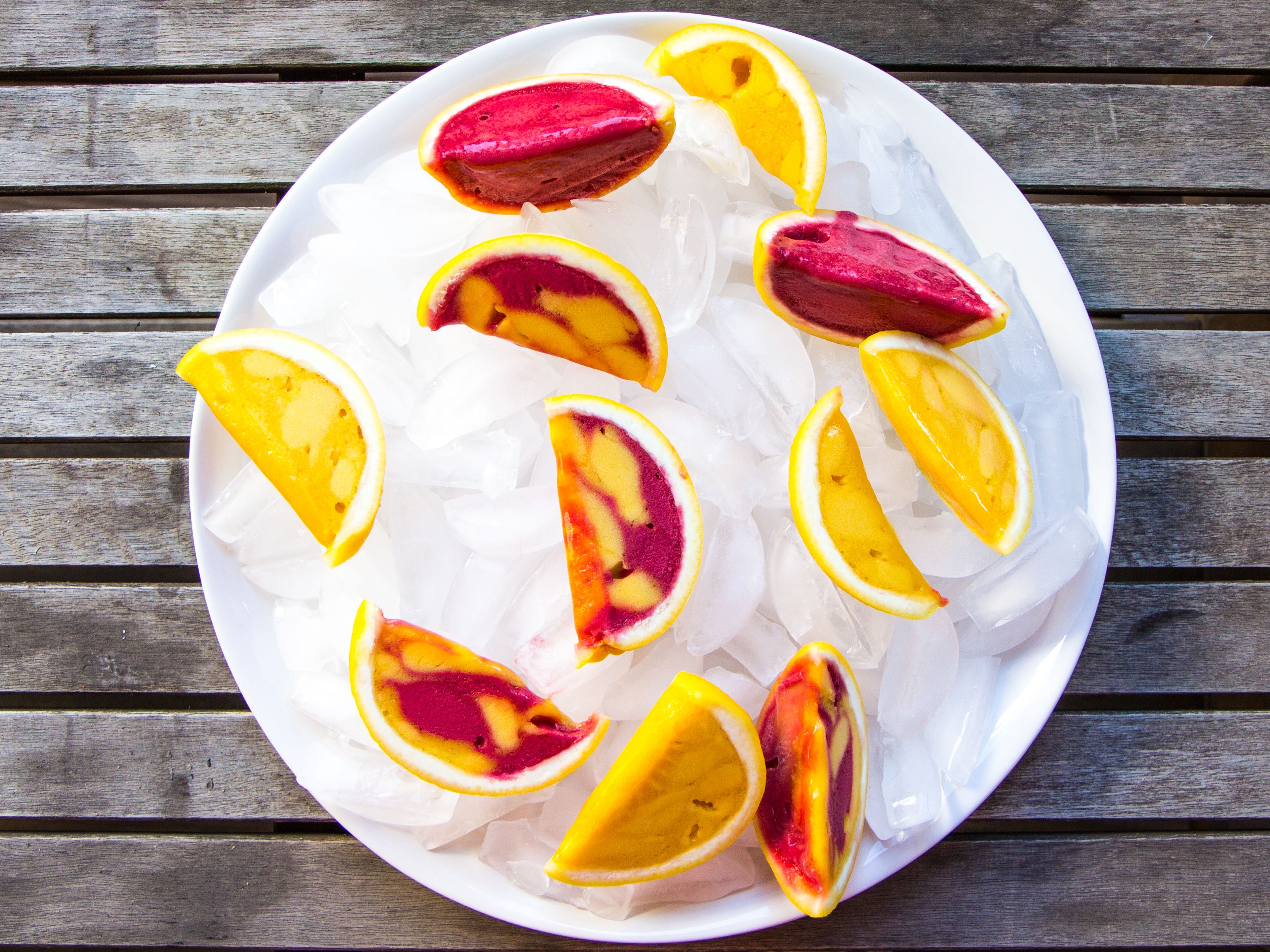 Summer is officially here and I have 3 recipes to help you beat the heat.
These recipes are easy to make, fun to do with the family, and one of them will instantly make you a summer party rock star.
Watermelon Keg with Aqua Fresca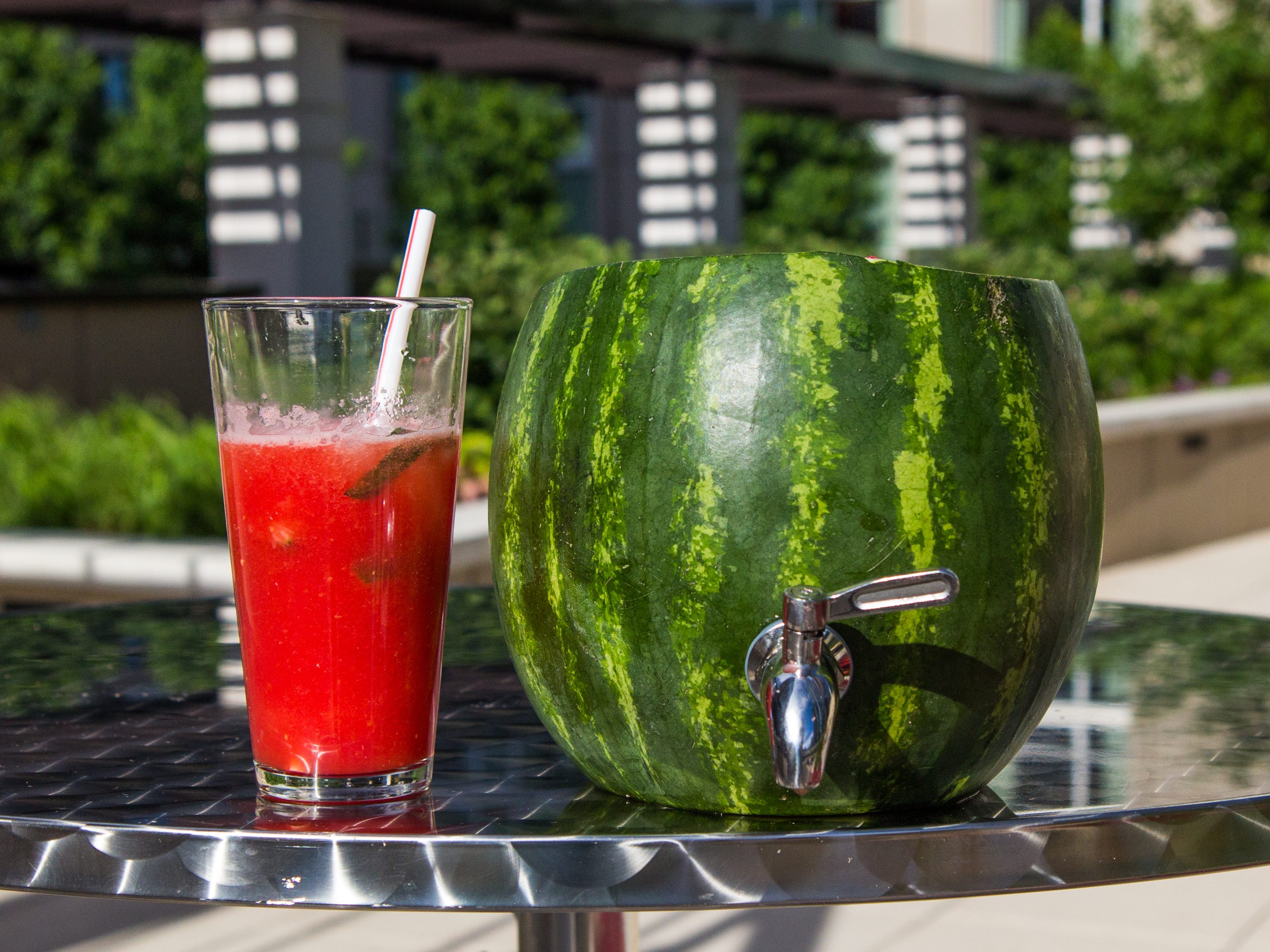 I made this watermelon keg last summer and my friends are still talking about it. The aqua fresca is refreshing and the keg is the star attraction of any party.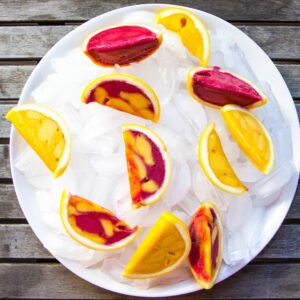 INGREDIENTS
1 seedless watermelon, cut in large chunks
½ cup water
1/3 cup simple syrup (recipe below)
Lime wedges
Fresh mint leavesb
INSTRUCTIONS
Add enough watermelon to a blender to come almost all the way to the top and add the next 2 ingredients. Blend until smooth, about 20-30 seconds. Add the a few mint leaves and 2 slices of lime to a glass and use a wooden spoon to "muddle" or bash it up. Add ice and pour in the aqua fresca.
Repeat this process 4 times for a group of large people.
To make the keg, slice a tiny piece off the bottom so the watermelon will stand up straight, too deep and the aqua fresca will leak out.
Slice a big enough piece off the top so you can scoop out all the melon using a large spoon.
At the location you want to insert the spigot, scrape as much of the inside part of the melon away as possible. Use an apple corer to create a hole for the spigot. Make sure you place the spigot in firmly and crank it as tightly as possible.
Pour the aqua fresca in the melon and use the top as a cover if you desire.
Grapefruit Sorbet Slices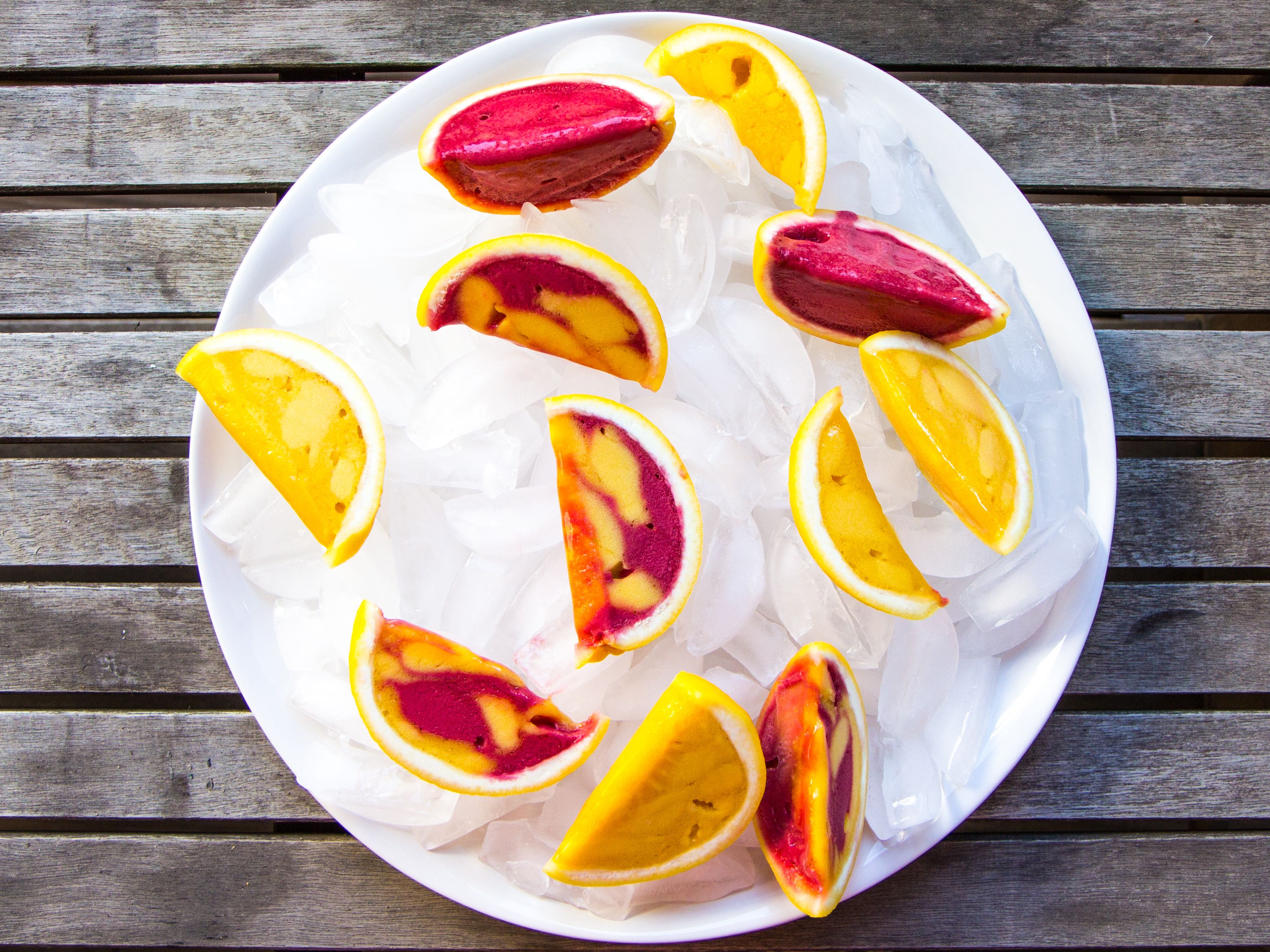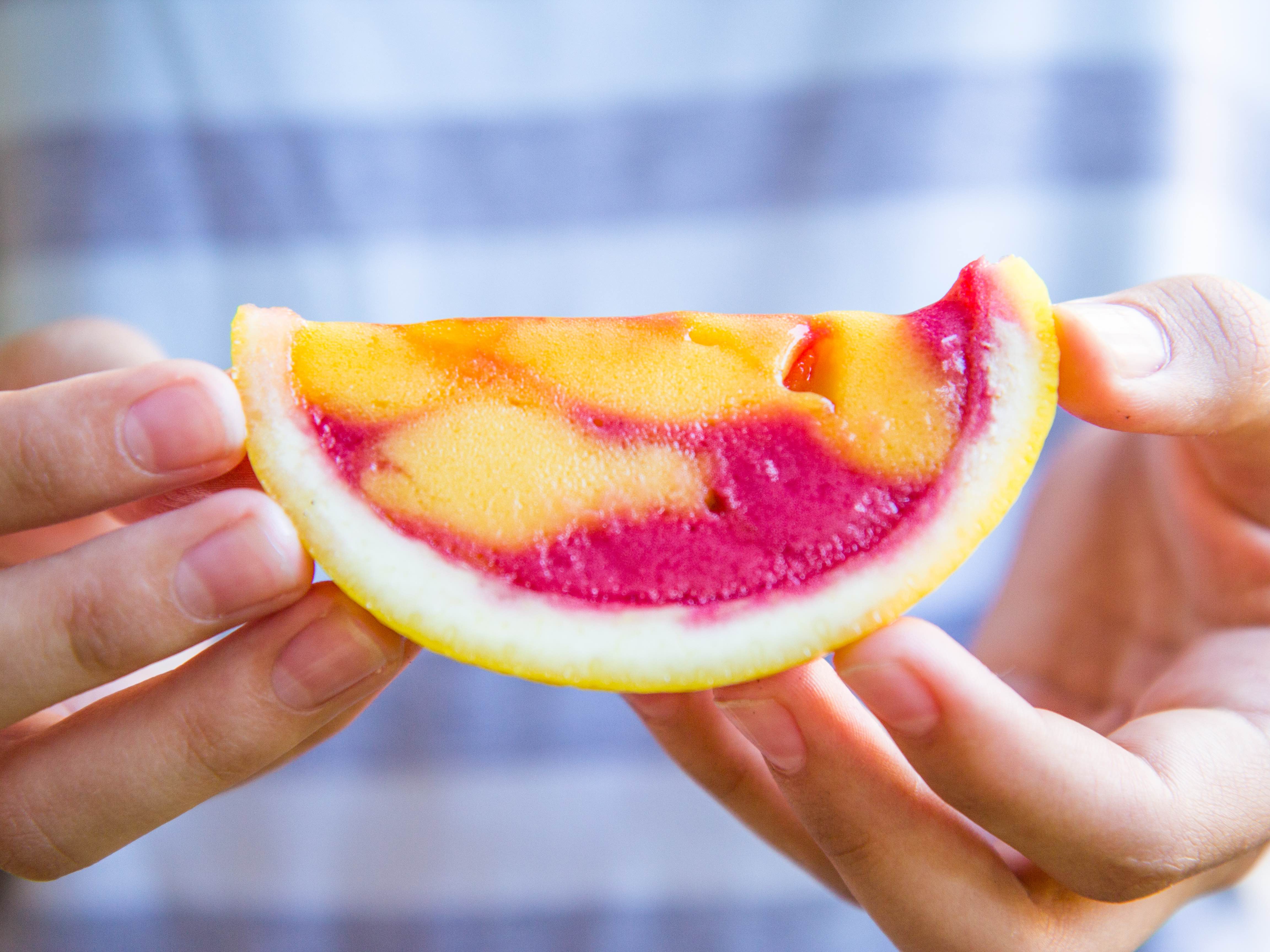 This fun DIY is perfect to do with your family and will be the tastiest way to stay cool during the summer.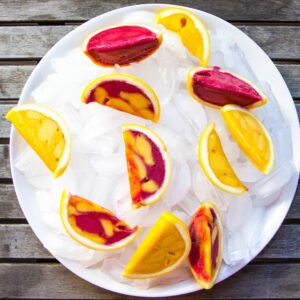 INGREDIENTS
1 grapefruit
1 pint of sorbet
INSTRUCTIONS
Cut grapefruit on half from top to bottom. Using a large spoon carefully scrape out the flesh and most of the white pith, being careful not to puncture the skin. Fill empty grapefruit cup with sorbet, making sure to compact it so there are no air bubbles.
Wrap with plastic wrap and freeze for at least 6 hours.
When ready to serve, remove plastic wrap and using a sharp knife carefully cut the grapefruit into 3 wedges.
Grilled Pineapple Skewers with Grilled Lime & Molasses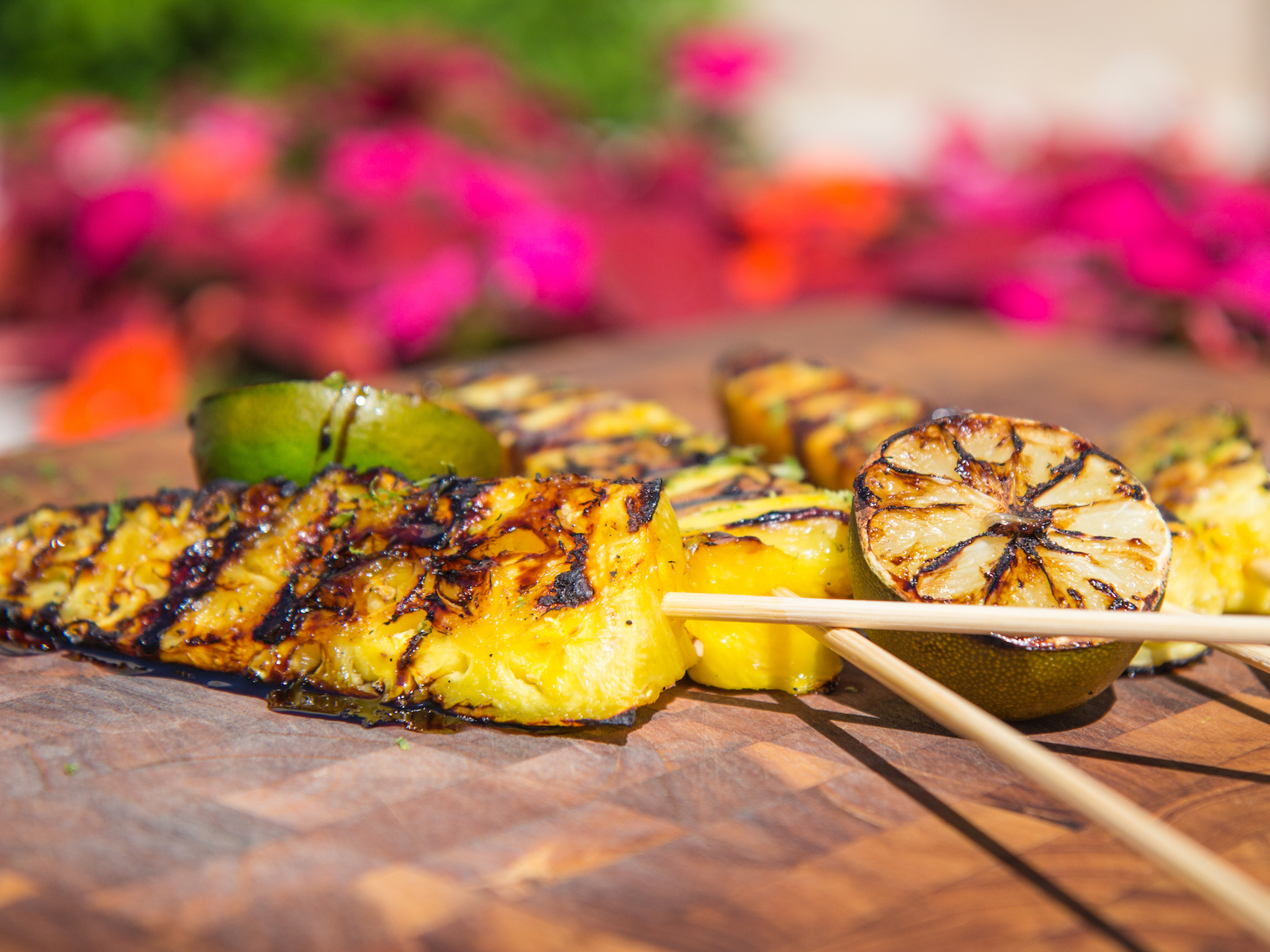 Next time you finish grilling dinner, leave the grill on and make this easy dessert that has a sweet, smoky, and charred flavor
Grilled Pineapple Skewers with Grilled Lime & Molasses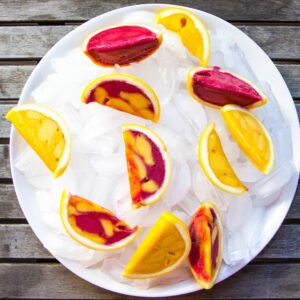 INGREDIENTS
1 ripe pineapple
2 limes, halved
1 lime for zesting
¼ cup dark molasses
Wooden skewers
INSTRUCTIONS
Soak the skewers in water for 15 minutes, this will prevent them from burning on the grill.
Preheat grill to medium-high and place the limes flesh side down on the grill. Cook for 5 minutes or until real nice char marks appear, set aside.
Peel pineapple and cut into 4 large pieces lengthwise, cutting around the core, then cut into eights. Skewer the pineapple spears and grill on each side for 2-3 minutes or until nice char marks appear. Halfway through the cooking process, squeeze a good amount grilled lime juice over the pineapple, this will keep the pineapple moist and infuse that charred lime flavor.
Take pineapple off the grill and immediately squeeze over a little more grilled lime juice, a good drizzle of molasses, and hit it with some fresh lime zest.