2 Spice Blends You Can Make from Scratch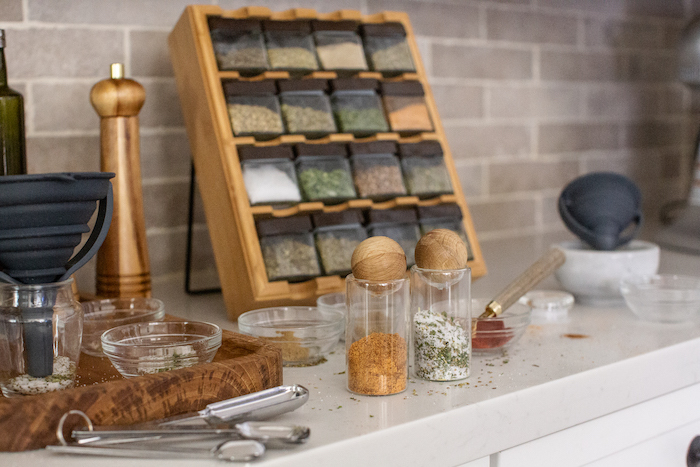 If you love to cook then I bet you're a big fan of crafting your own spices. It sounds a bit mysterious and complicated but making your own spice blends in the kitchen is actually really easy and most chefs do it all the time!
With a few different kitchen gadgets and tools you can start to mix your own spices tonight and use them on your next grilled chicken recipe, tacos and more.
Here's what your going to need to make your own DIY spice blends:
A funnel for pouring your spices into the containers
Small bowls for mixing spices together
Measuring spoons so you can measure the amount of spices you'll need for each blend
Empty spice containers to store your new spice blends
Variety of spices to make custom blends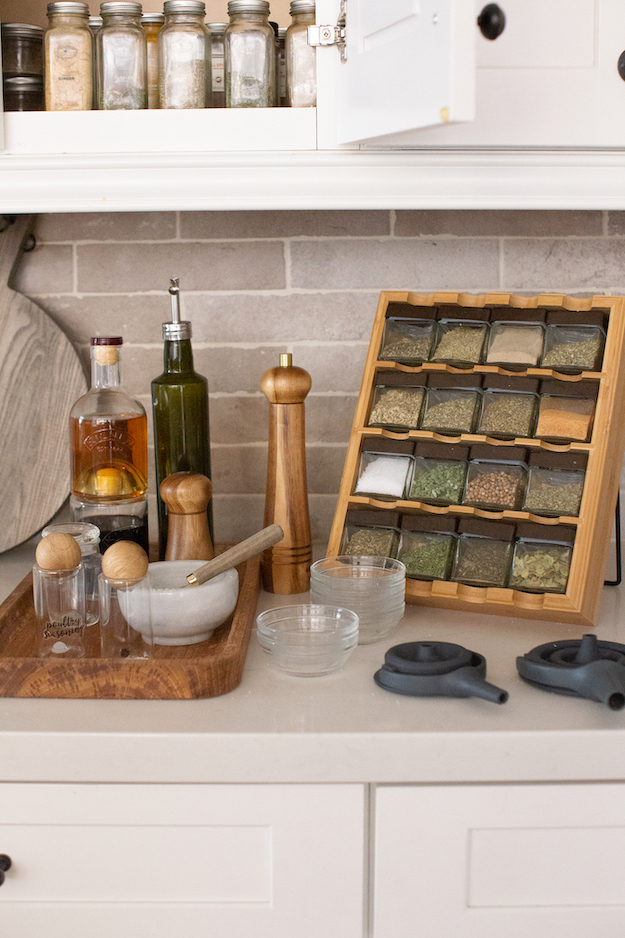 How to Make an Herb Chicken Spice Blend:
First, get all your ingredients together. For this chicken spice blend you'll need to gather the following spices: sea salt, black pepper, parsley, onion powder, thyme, rosemary, oregano, garlic (see the recipe below).
I like to use small bowls like these from Duralex to help portion out all the mixes. Also every good chef has a sturdy set of measuring spoons to help with measuring out all your spices!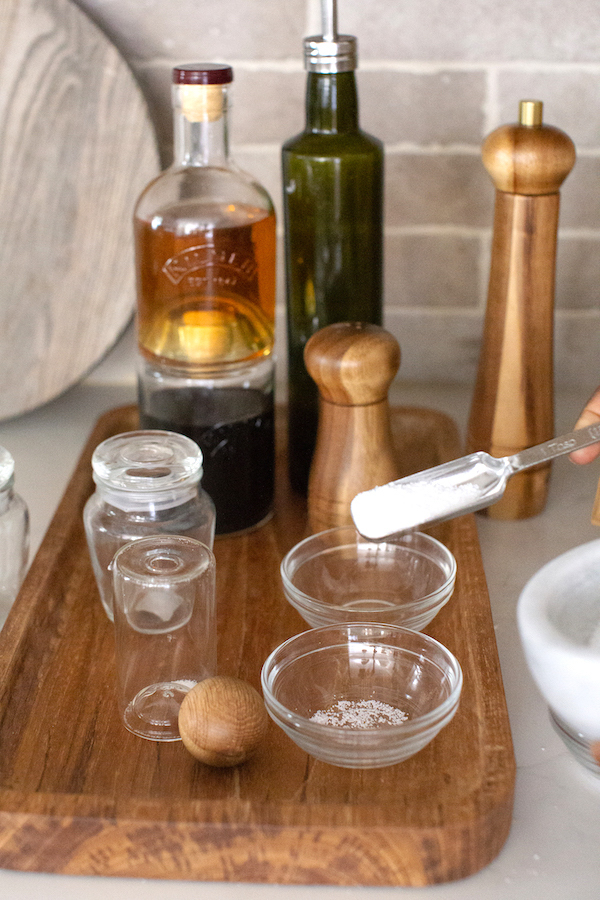 Endurance Spice Measuring Spoons

By RSVP International

Shop Now
This spice set from Kamenstein is actually the best thing ever. Why? Because it comes on a stand that fits perfectly on your countertop. Or you can place it in your drawer and have your own spice drawer! Also I love the fact that it comes with free spices for FIVE YEARS! Yep, five years worth of refills. How awesome is that?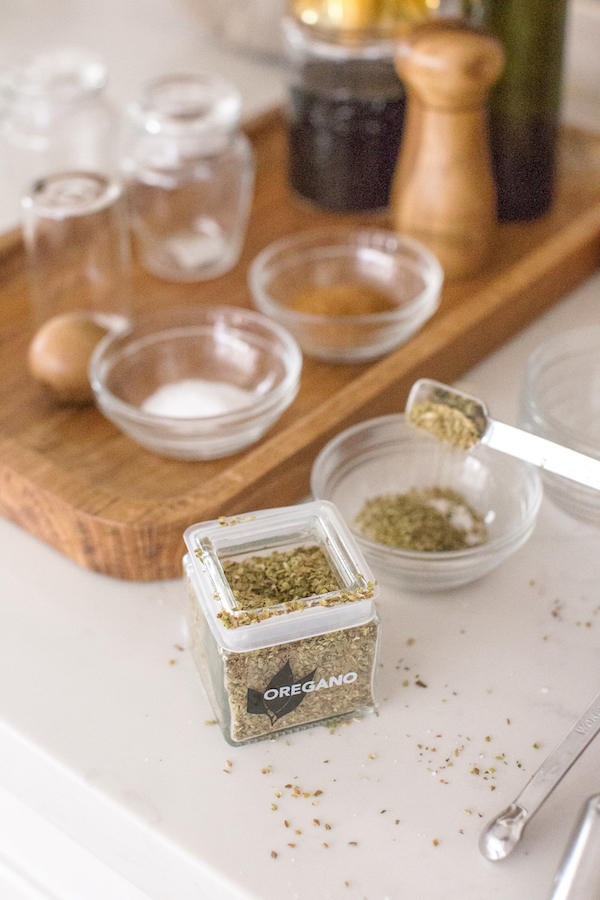 Bamboo Inspirations Spice Rack

By Kamenstein

Shop Now
Once you've gathered all of your ingredients, mix them together and use a funnel to pour the blend into an airtight container, or if you're like me and use it on the daily, a salt shaker works perfectly.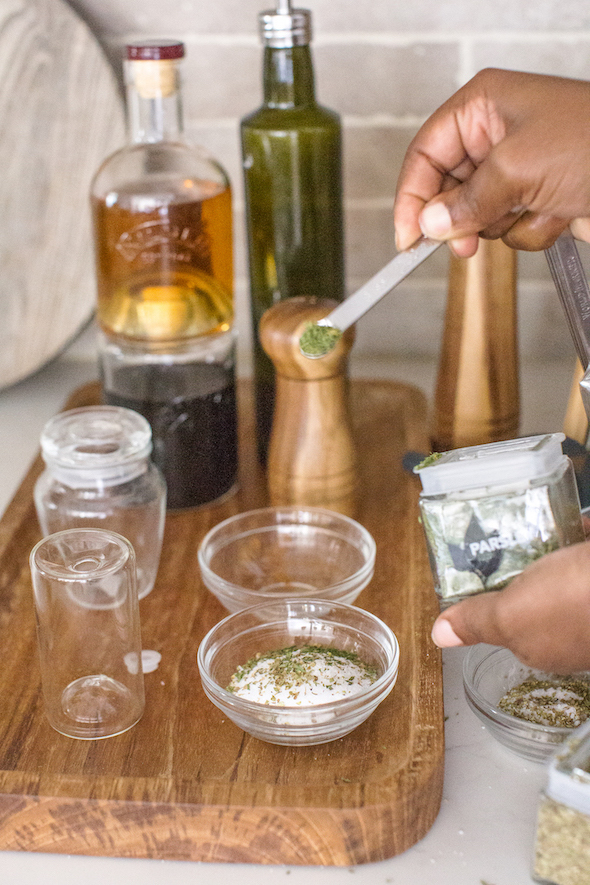 I love having pretty things in my kitchen so these wooden ball top shakers from Sagaform were calling my name! How amazing are they? Not only is everything from Sagaform aesthetically pleasing, but so functional!
Nature Collection Salt and Pepper Shakers

By Sagaform

Shop Now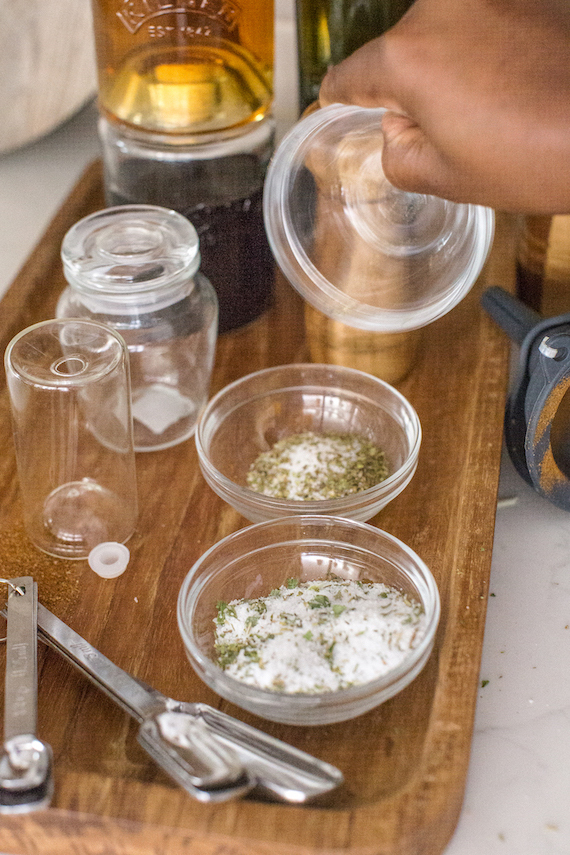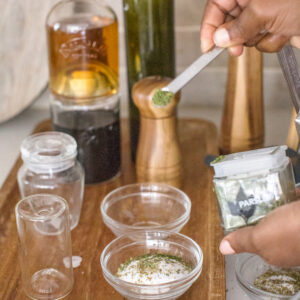 INGREDIENTS
3 tablespoons sea salt
1 tablespoon black ground pepper
½ teaspoon dry parsley
½ teaspoon onion powder
¼ teaspoon dried thyme
¼ teaspoon dried rosemary
½ teaspoon dry oregano
1 teaspoon granulated garlic
INSTRUCTIONS
In a small bowl measure and mix all ingredients.
Funnel into an airtight container if storing or use immediately!
Enjoy.
Pretty simple right? Remember you can use this on any type of poultry! Keep it stored in your cabinet until you're ready to use it.
How to Make a Taco Seasoning Blend:
If you're a taco lover, taco seasoning is just as easy to make! Just gather the ingredients from the recipe below, mix them together, funnel and store.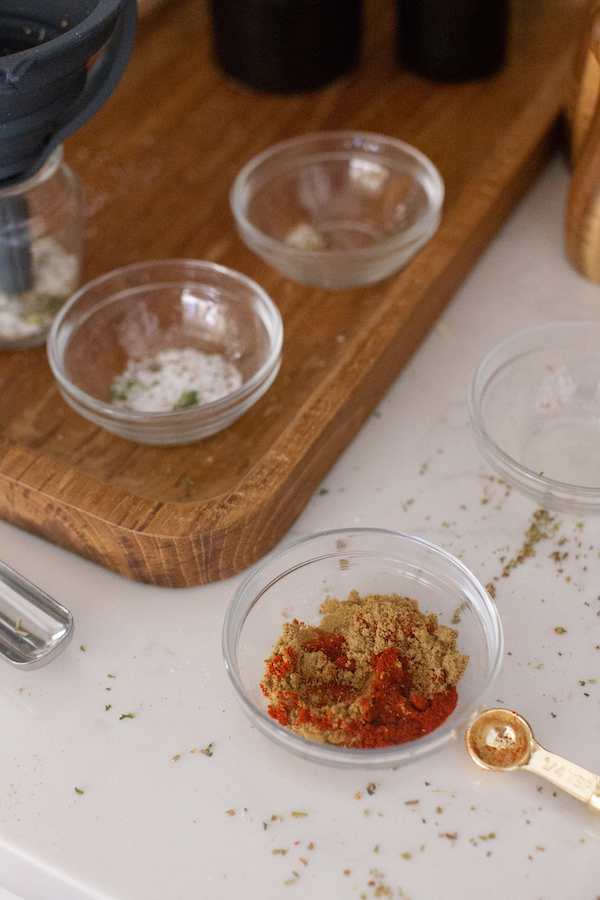 These collapsible pop up funnels from Dexas are the best tool for this job! They come in two different sizes so they're great for pouring jobs big and small.
POP Collapsible Funnel

By Dexas

Shop Now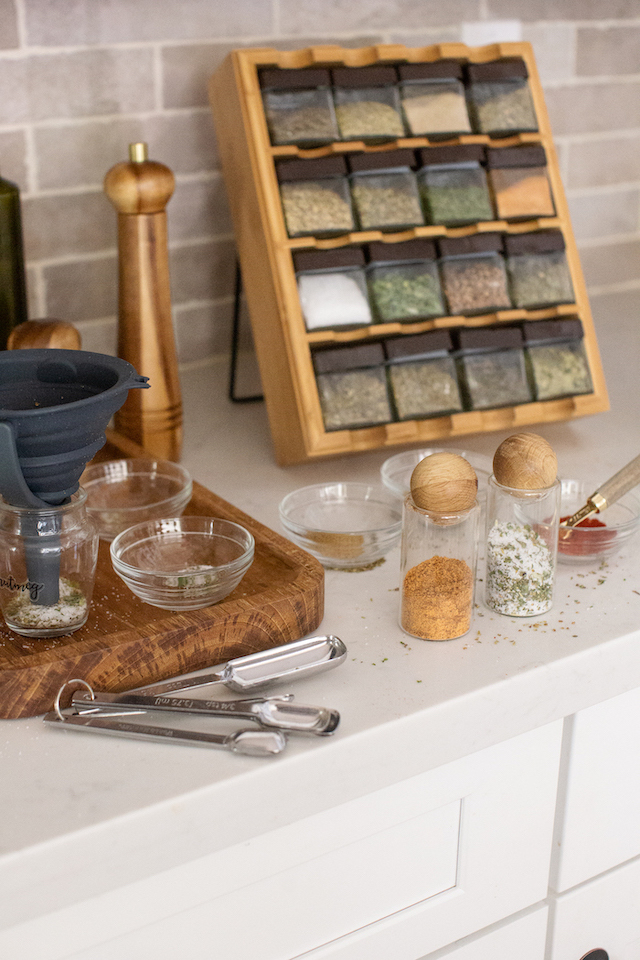 Homemade Taco Seasoning Blend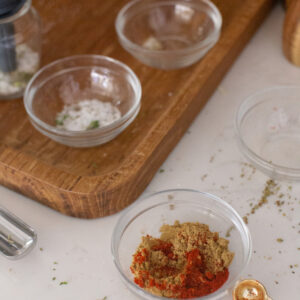 INGREDIENTS
1 tablespoon chili powder
1 teaspoon salt
1 teaspoon black pepper
¼ teaspoon garlic powder
¼ teaspoon onion powder
¼ teaspoon dried oregano
½ teaspoon paprika
1 ½ teaspoons ground cumin
INSTRUCTIONS
In a small bowl measure and then mix all ingredients.
Funnel into an airtight container if storing or use immediately!
Enjoy.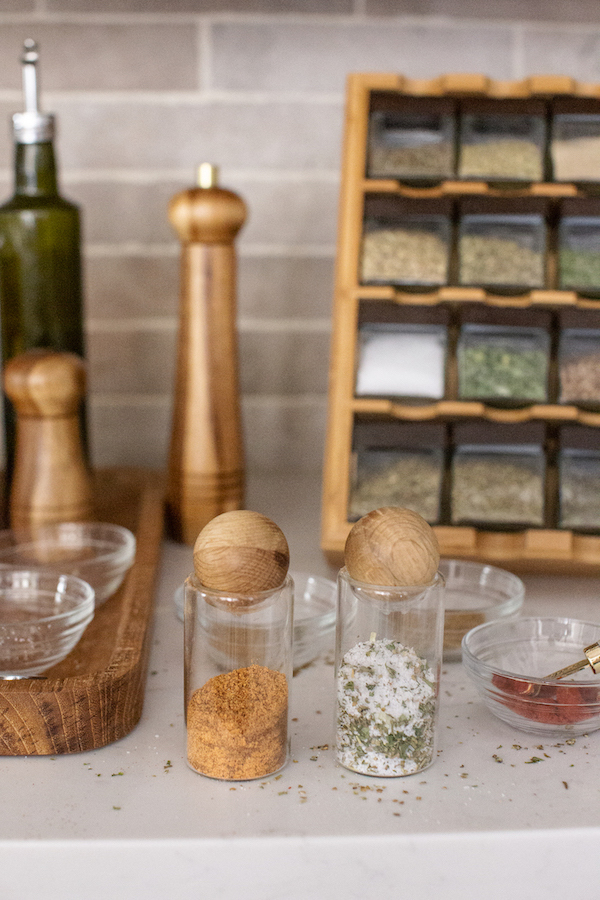 Ready to try your own spice blends? Let us know by tagging us on Instagram!