2 Simple No Cook Summer Blender Recipes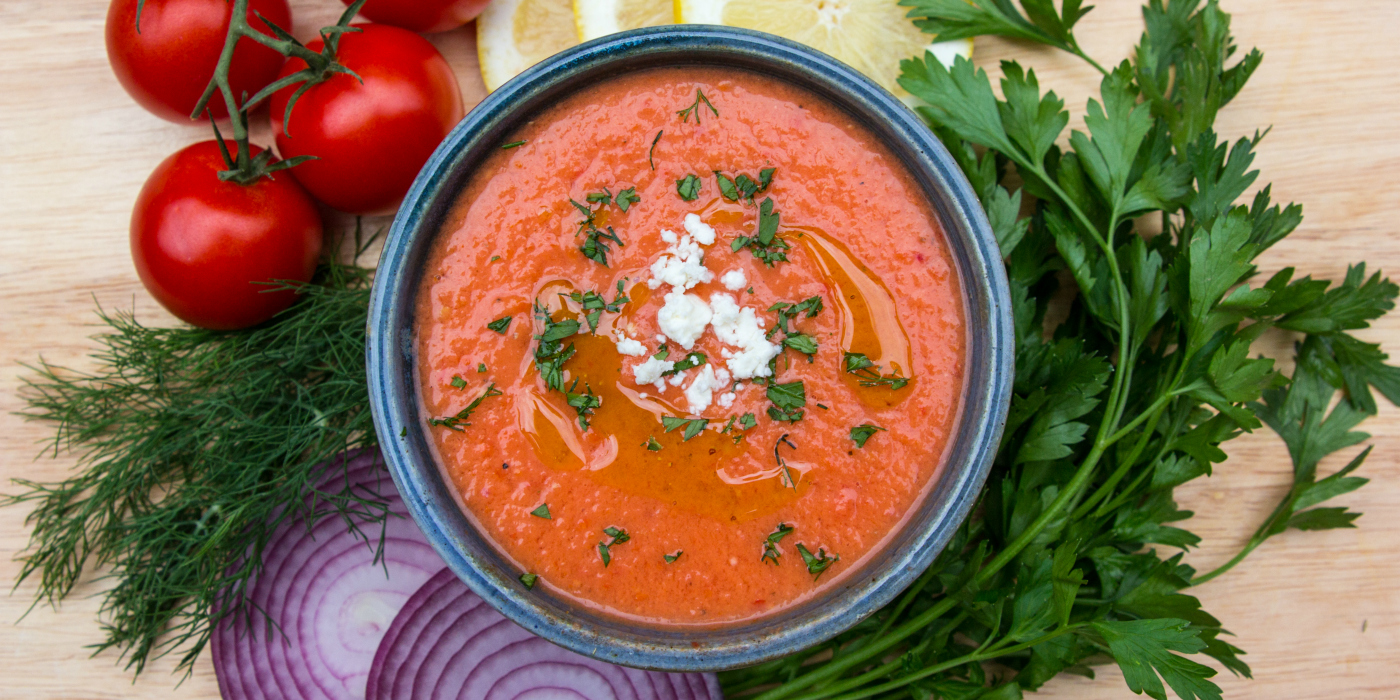 The blender can be your best friend, especially during the dog days of summer when the last thing you want to do is turn on the oven. My gazpacho and chia seed pudding recipes could not be any easier to make and your hands won't even get dirty!
Tomato & Watermelon Gazpacho Recipe
This gazpacho recipe is packed with flavor and is like putting an entire garden in a bowl. The key is using some watermelon to sweeten the soup and bring a nice fruity flavor.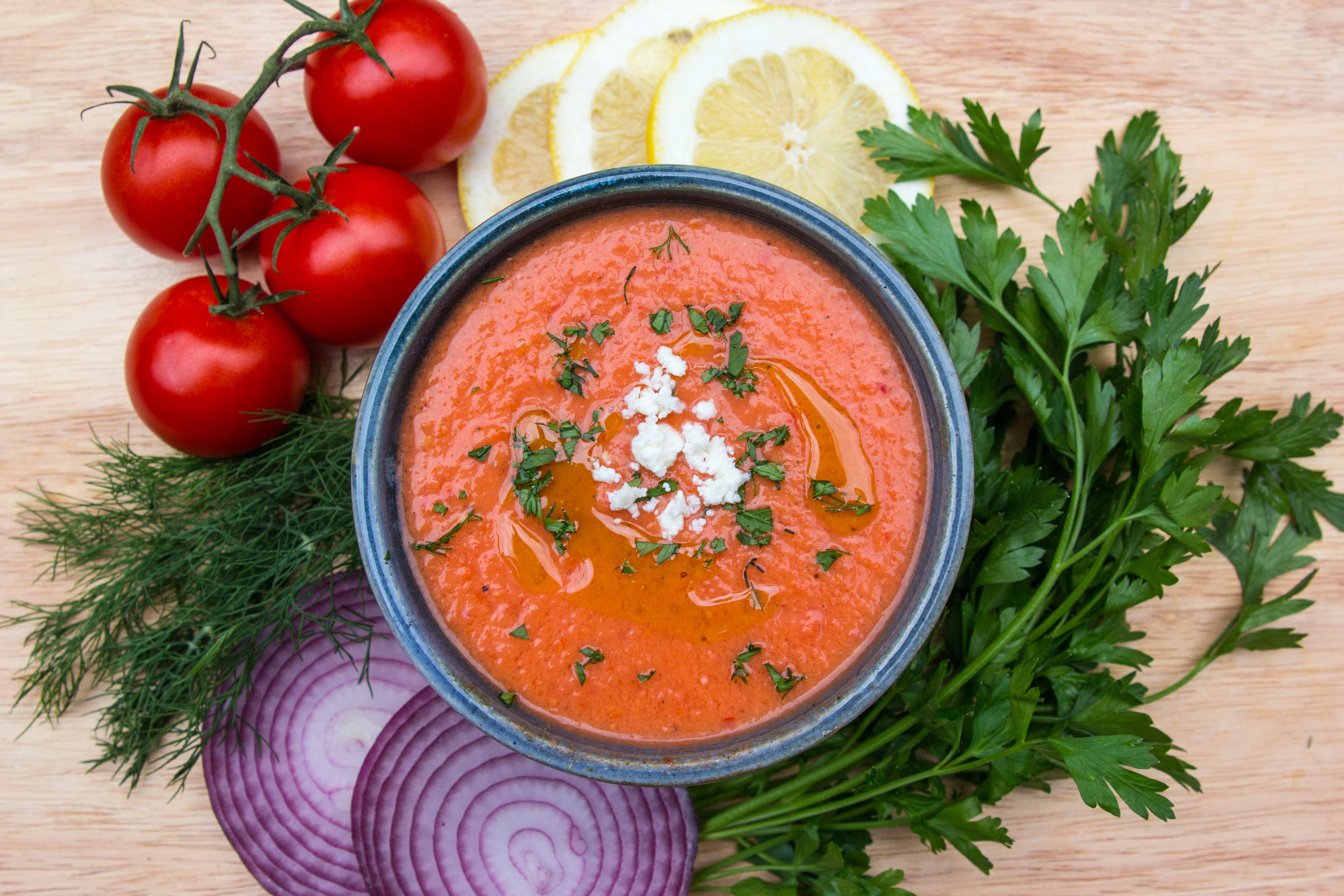 Tomato & Watermelon Gazpacho Recipe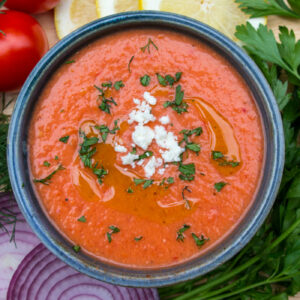 INGREDIENTS
2 large heirloom tomatoes (regular tomatoes work fine also)
1 orange pepper seeded and quartered
1 - 1½ cups cubed watermelon (honeydew works also)
1-2 teaspoons apple cider vinegar
1-2 tablespoons lemon juice
3-4 tablespoons extra virgin olive oil
1/3 red onion, peeled & cut in large chunks
½ cucumber, seeded & chopped roughly
1 small garlic clove
1 tablespoon each of flat leaf parsley & basil
½ tablespoon kosher salt
½ teaspoon fresh cracked pepper
2 tablespoons feta cheese
INSTRUCTIONS
In a blender, puree the tomatoes for a few seconds until they break down.
Add everything else to the blender except the cheese.
Puree in blender until smooth, about 30 seconds.
Give it a taste, it may need a little more salt of lemon juice.
Garnish with some crumbled feta cheese.
Mango Chia Seed Pudding Recipe
I call this the healthiest pudding you can eat because it's loaded with superfoods and fruit. The coconut milk and spices add so much flavor and the pudding is naturally thickened by the chia seeds.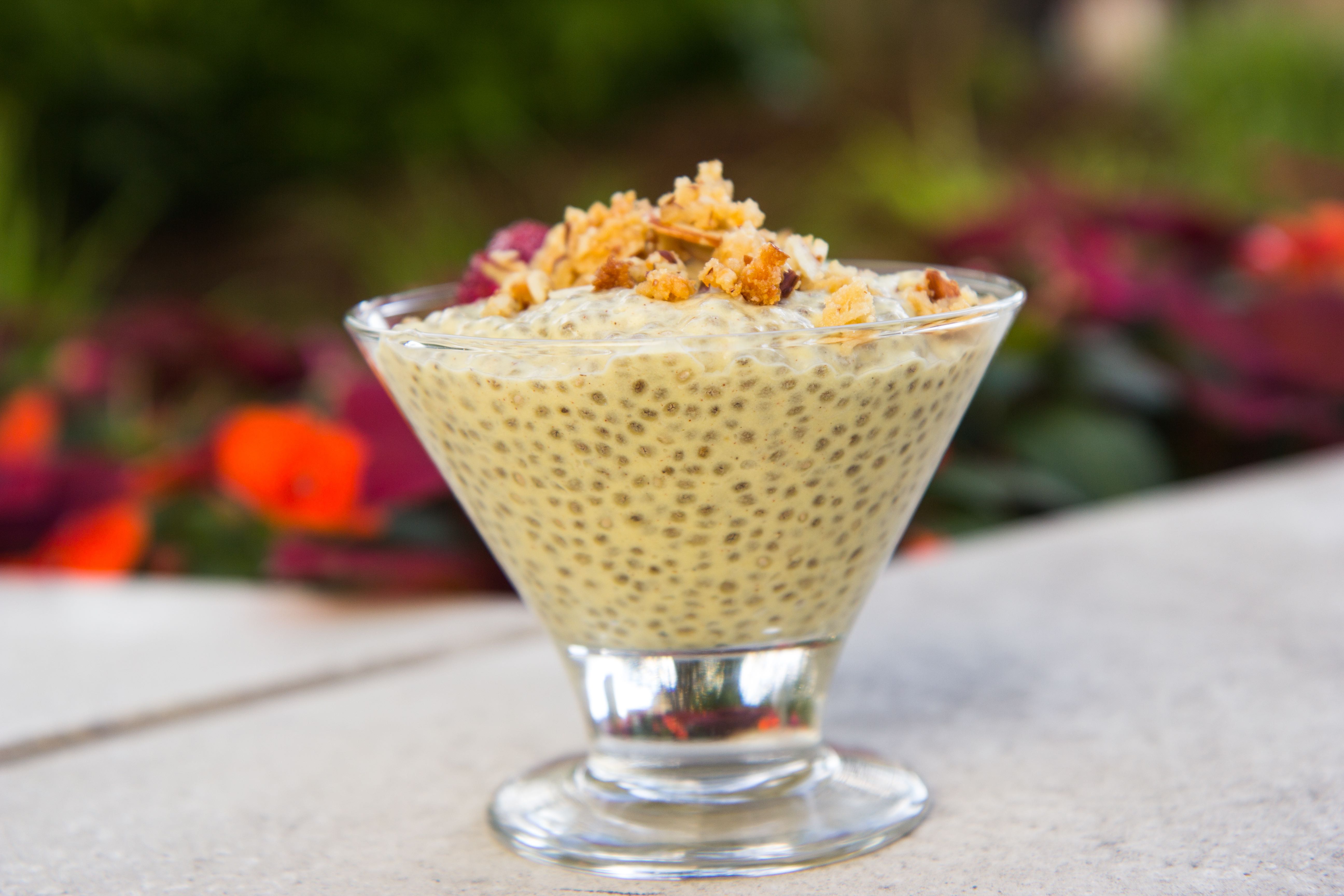 Mango Chia Seed Pudding Recipe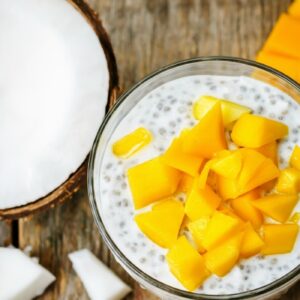 INGREDIENTS
1 mango, peeled and chopped
½ cup coconut milk
½ cup almond milk
2 tablespoons honey
1.5 teaspoons vanilla extract
1 teaspoon cinnamon
½ teaspoon ground cardamom
½ teaspoon ground cloves
3 tablespoons chia seeds
INSTRUCTIONS
Blend the first 8 ingredients on high speed until well incorporated.
Transfer mixture to a bowl and thoroughly mix in the chia seeds, refrigerate overnight.
Pudding will keep for 5-6 days.