3 Chic (and Efficient) Space Heaters to Help Warm Up Your Home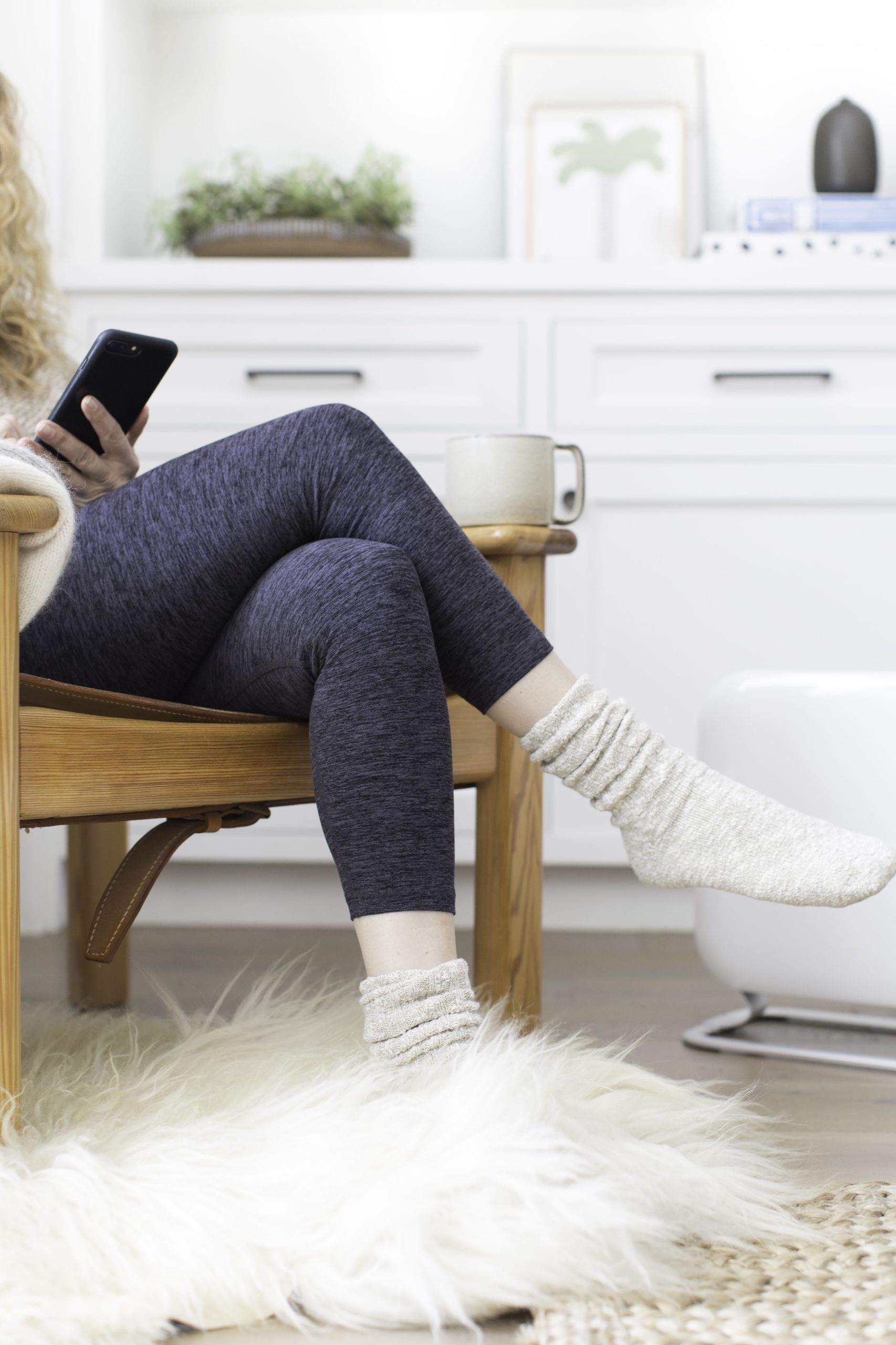 Maybe you're trying to be a bit more efficient with energy expenditure—or maybe the heat simply doesn't keep up in your home come wintertime. Either way, you're in the market for a brand-new space heater, but want one that doesn't throw off the entire aesthetic of the room. Meet these three awesome products, both powerful enough to give off ample heat and keep the room you place them in looking totally chic.
First up: this convection heater from Mill Heat. It's designed with a wire-heating element with three different settings so that it delivers not just high efficiency, but extremely rapid heat. (Come on, is there anything more shiver inducing than waiting for a space heater to crank it up?) Even better, the Mill Heater is actually designed with the aesthetic of your home in mind. Rounded edges and aluminum feet to make it look like it's almost hovering above your floor. Plus, the black and white color palette helps you maintain a modern feel while the slim packaging means you can tuck it away in a corner—out of sight out of mind. There's even an interior fan to help the heat circulate better and, when it's on, it's super-quiet—a major perk for anyone sensitive to the white noise of a space heater at night.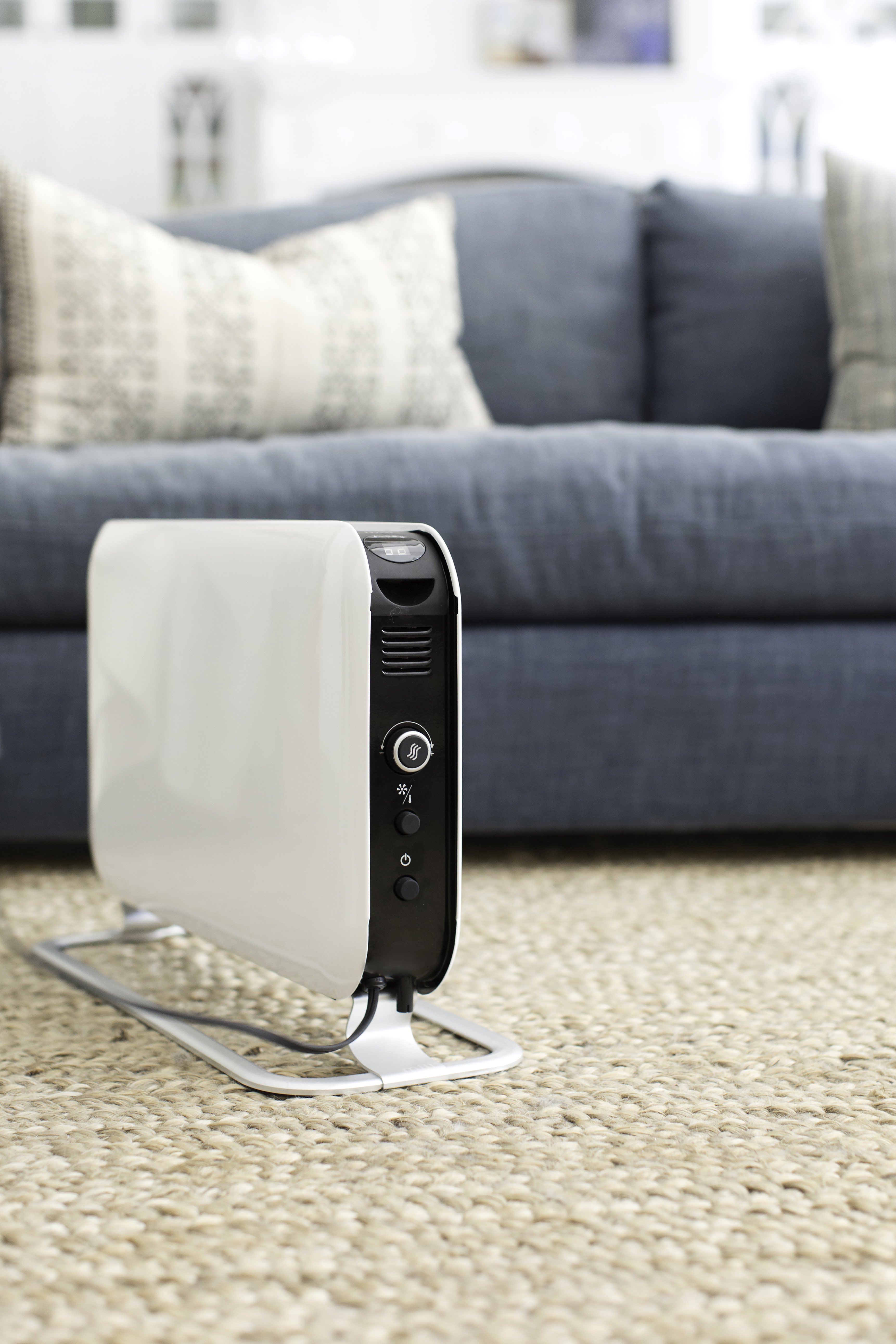 Another space-saving option: The De'Longhi Capsule Compact Ceramic Heater. If you are looking to heat a smaller space—say, an office or a dorm room—this space heater is ideal. It's not only lightweight and portable, it's ceramic heating element warms up in seconds and delivers powerful spot heat safely. It also comes with two different power settings to optimize energy consumption (always a good thing for averting soaring costs on heating bills) and an adjustable thermostat, so you have total control over the temp. For seriously frigid days, a fan setting helps you blast your room to get it toasty, pronto.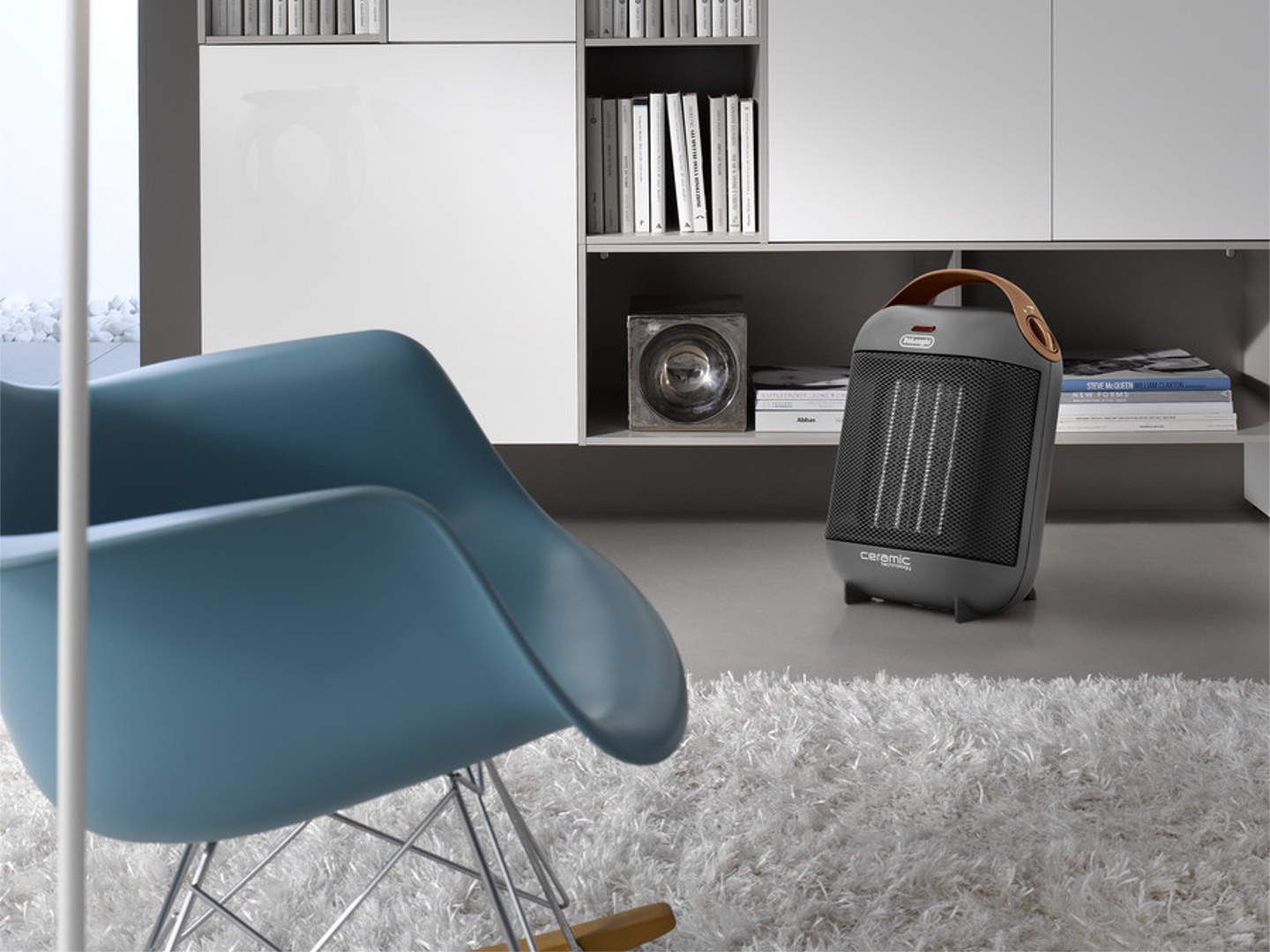 An app-enabled solution might do the trick if you're looking to heat things up without getting off the couch, out of your desk chair, or leaving your bed. The Crane Infrared smartHeater is compact, attractive and whisper-quiet, and its app will let you adjust the temperature controls, turn the heater on and off, and set a timer so the heat gets you off to bed, and then shuts off. It's cool-to-the-touch exterior means its safe to have around pets, and the child lock ensures that no tiny hands will be accidentally roasting the room.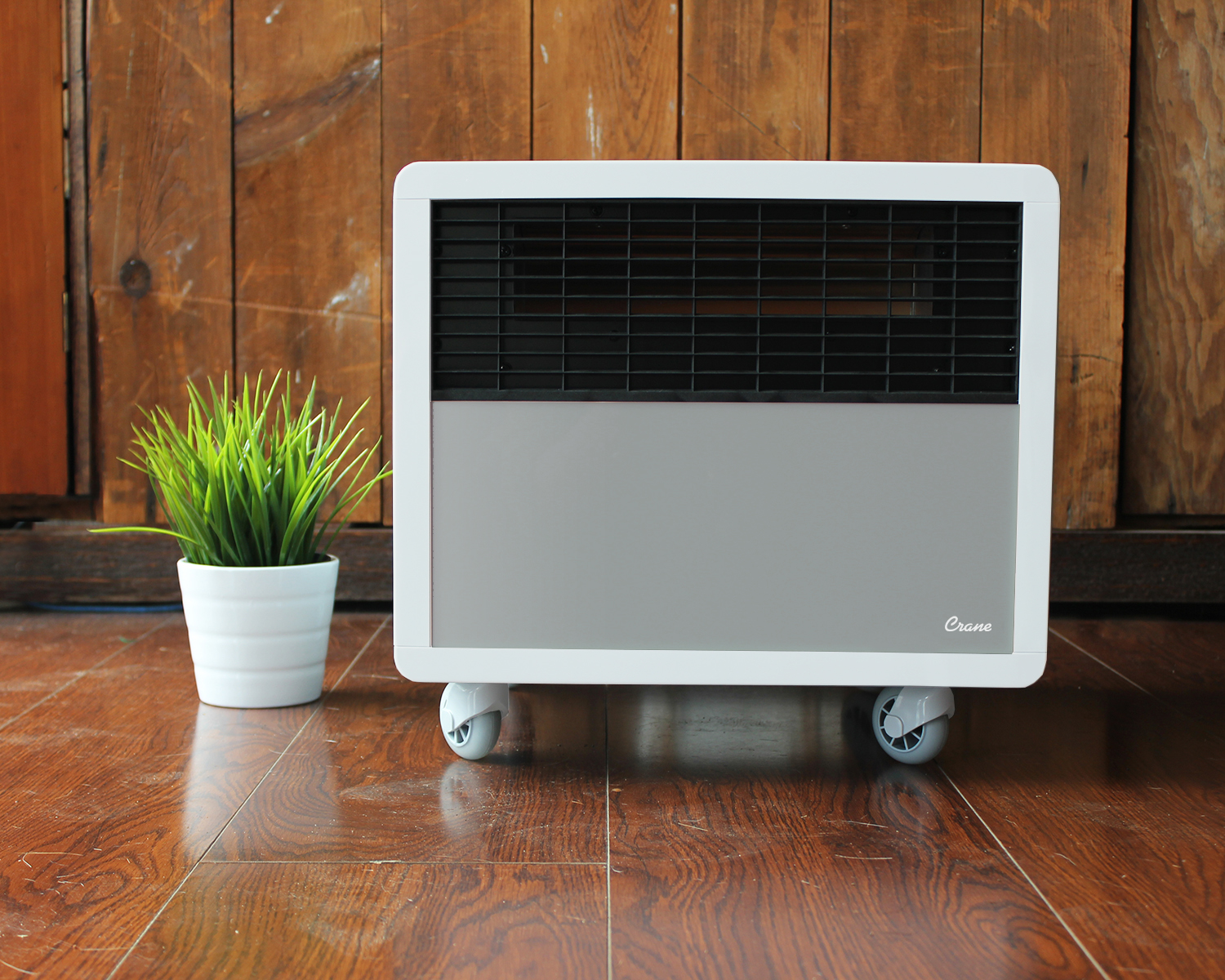 Ugly, clunky heaters, I'm sending you packing. Beautiful, effective heaters? Now that's hot.