8 Smart Home Products That Will Enhance Your Life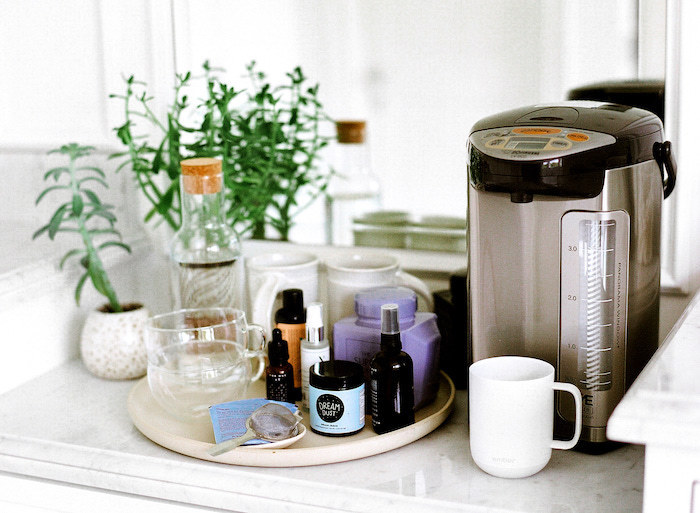 In today's day and age of gadgets galore, finding technology that works for you can be downright
daunting. Home tech expert Carley Knobloch, offers up tips on curating home tech to enhance your life, not complicate it.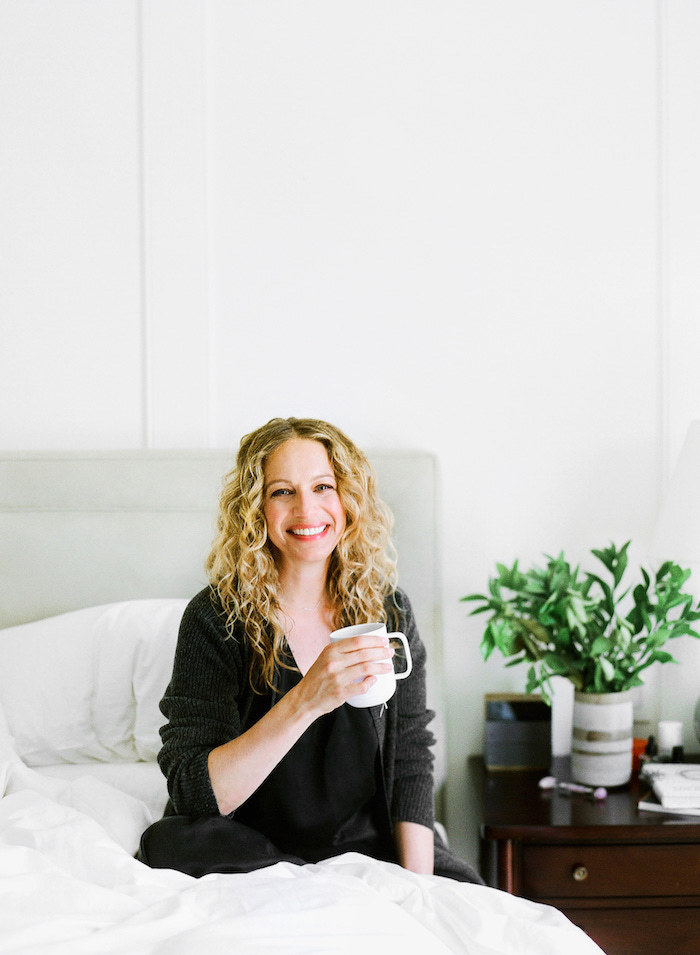 Lately I've been thinking a lot about technology's promise to make life better, and how sometimes it doesn't quite live up to the hype. Anyone who's tried to set up a new wireless printer or pair a Bluetooth speaker to their phone can tell you that the process didn't exactly spark joy.
And yet, there are plenty of digital tools that do make my life easier, which is a good thing. But what if technology could do more than maximize my efficiency … what if it could maximize happiness?
As a tech expert, I bring a lot of gadgets into
my home. The ones that stay bring value to my life
beyond just saving a few minutes here or there. They
make it more pleasurable to get things done, or allow
me to unplug, disconnect, and enjoy my life, in real
life (yes, tech can do that too). Here, are a handful of
tech-driven essentials on my radar that always give
me a shot of happy.
1. Zojirushi Hot Water Dispenser
This is the centerpiece of my night-
time tea station set-up. I keep this dispenser—which has four different temperature settings—plus, a selection of
tea and mugs on the second floor of my
home. This way, if I'm craving a cup of
soothing chamomile before bed, I don't
have to go downstairs to boil water.
Water Boiler & Warmer

By Zojirushi

Shop Now
2. Ember Ceramic Mug
This matte (and, let's be honest, kind
of magical) mug keeps my tea hot until
the very last drop—and I don't have
to do a thing. The corresponding app
allows you to adjust the temperature
remotely and choose and save presets
for your different drinks. It's a little
thing I've grown accustomed to.
Temperature Controlled Mug

By Ember

Shop Now
3. Noon Mood Lighting
The right lighting can change the
mood in your home for the better—tons of studies back me up on this one.
This well-designed touch screen system allows me to set the ambiance of
an entire room with a swipe; bump up
the brights in the kitchen to help my
family start the day or tone it back to
create a softer mood at night.
Room Bundle for Lighting

By Noon Home

Shop Now
4. Crane Humidifier
Not only does this humidifier run for
up to 8 hours before it needs a water
refill, it has an optional color changing light and an aromatherapy diffuser,
so that I can wind down the day with
the scent of lemon, lavender, or jasmine oils—all stress-relievers—wafting
through the air. (It's especially helpful
when you're setting up that wireless
printer … ).
Personal Humidifier & Aroma Diffuser

By Crane

Shop Now
5. Quip Toothbrush
Sometimes too much tech is just too
much tech—there's no need for buttons
and apps that complicate things and
don't bring value. That's why I love this
electric toothbrush that delivers just
the right amount of sonic vibrations
for a two-minute deep clean that's dentist-approved. And when the bristles
start to look a little worse for wear, I
check my mailbox: Quip sends a brush
head refill once every three months.
Electric Toothbrush Set

By Quip

Shop Now
6. Aerogarden
This countertop garden makes it a
breeze to add more veggies to my family meals, especially given the fact that
I can pick as I cook. It also generates a
bounty of delicious produce regardless
of the season thanks to an LED grow
light and WiFi control panel. More
plant-based meals means a happier and
healthier family.
7. Alldock Charging Docks
Between my husband, two teenag-
ers and I, there are a lot of gadgets in
our home (even the dog has a fitness
tracker that needs charging). Keeping
this low-profile and modern docking
set-up on my countertop is a subtle signal to my family that their tech has a
"home" to go to when they walk in the
door so we can all connect IRL.
Large Charging Station

By Alldock

Shop Now
8. Hidrate Spark
A Bluetooth sensor inside this sleek
looking water bottle syncs with an app
on my smartphone to automatically
track every ounce that I drink. It results
in a "no excuses" approach to hydration—and I can't help but check the
app a couple times a day to see how I'm
doing. My skin's glowy, and my energy
levels are UP.
Spark 2.0 Water Bottle

By Hidrate

Shop Now
Copy by Carley Knobloch / Photography by Constance Mariena
This story originally appeared in the Fall/Winter 2018 issue of The Inspired Home Journal, titled "Smart Home."