22 Cinco De Mayo Cocktails to Get the Party Started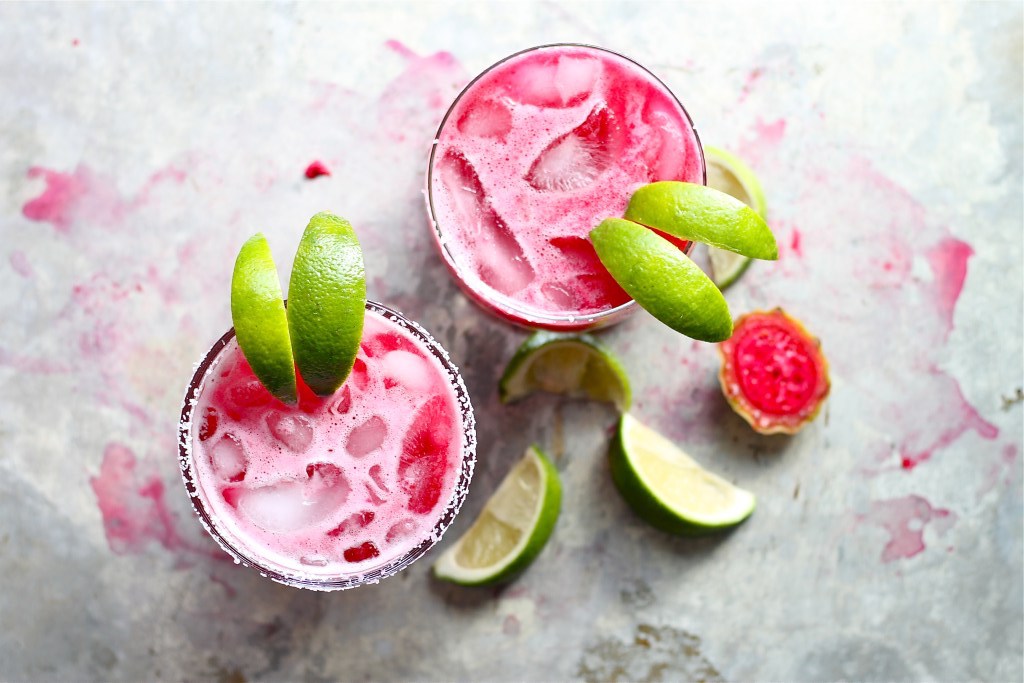 These Cinco de Mayo cocktails are sure to be the star of your party!
If you love the spicy, bold Mexican flavors of Cinco de Mayo then you are going to love these delicious Mexican-inspired cocktail recipes!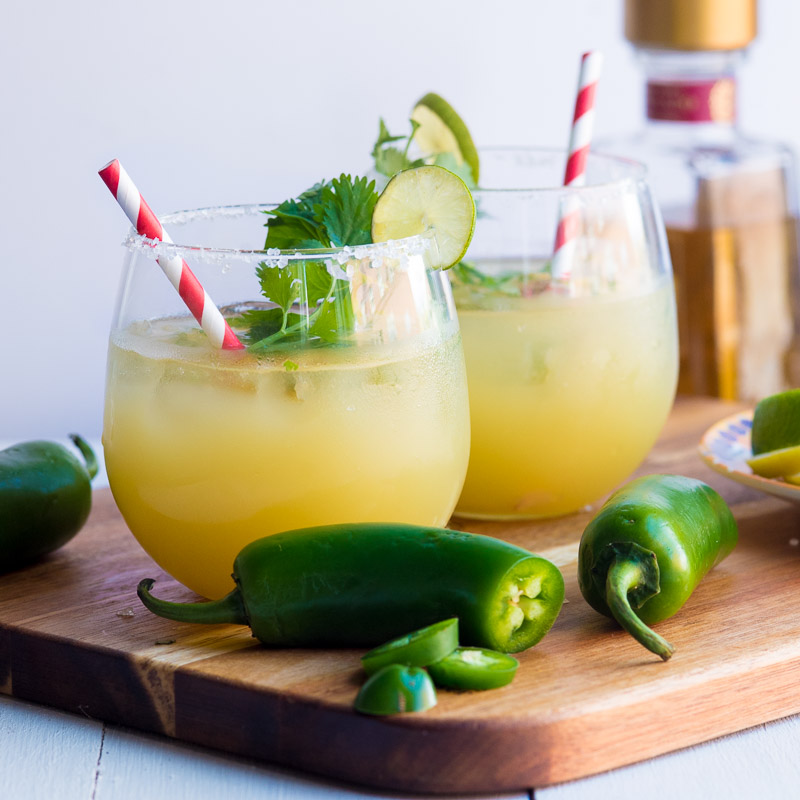 Nothing says Cinco de Mayo quite like a margarita! This Spicy Pineapple Cilantro Margarita is the perfect signature drink for your party!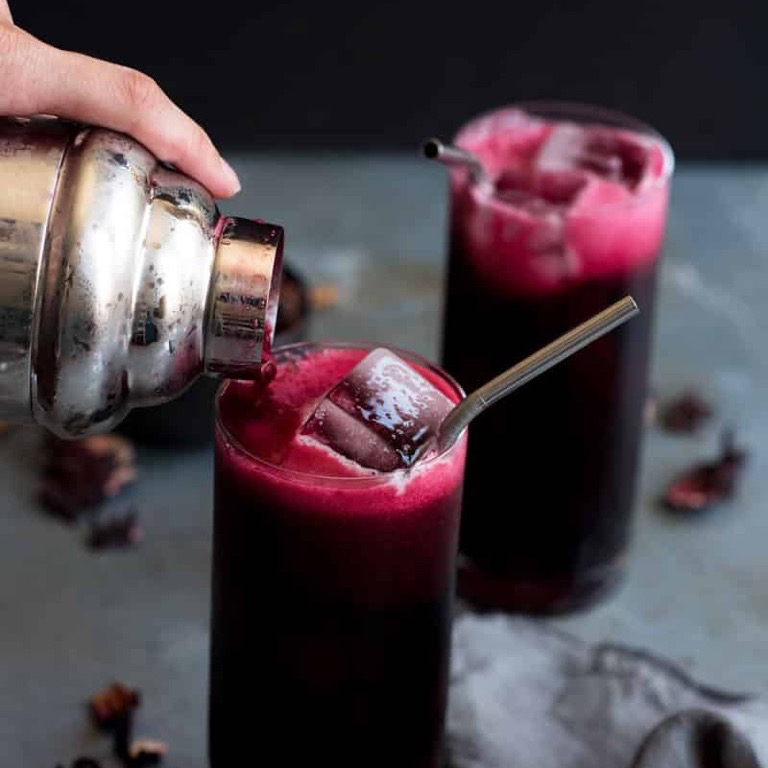 This Hibiscus Agua Fresca Cocktail is a delightful light twist for your party! Mocktail options as well so everyone can get their brilliantly hued groove on.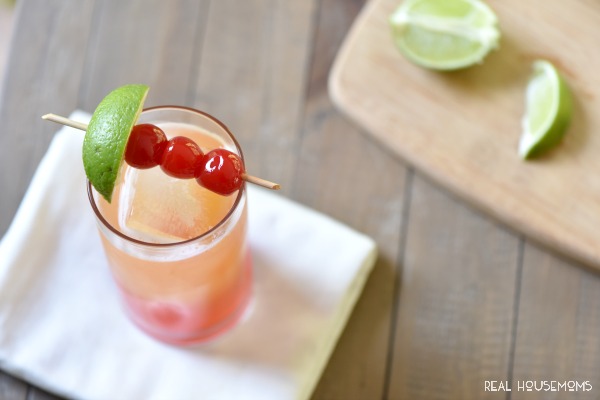 Mexican Sunset… will send you to the moon and back.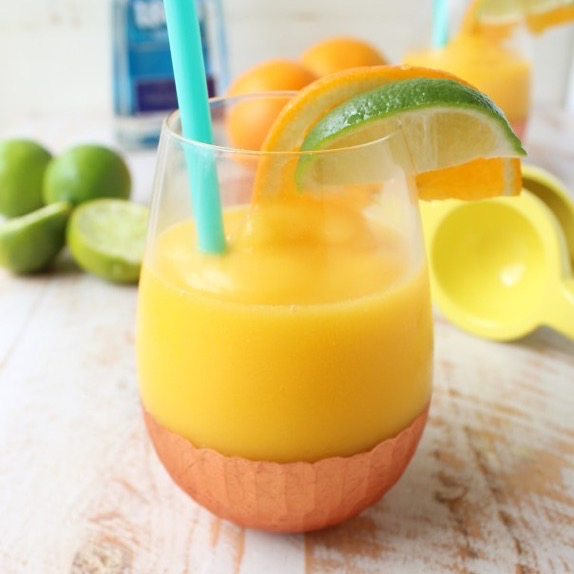 Frozen Mango Margaritas are a fantastic way to end a hot day. What a wonderful mango blend.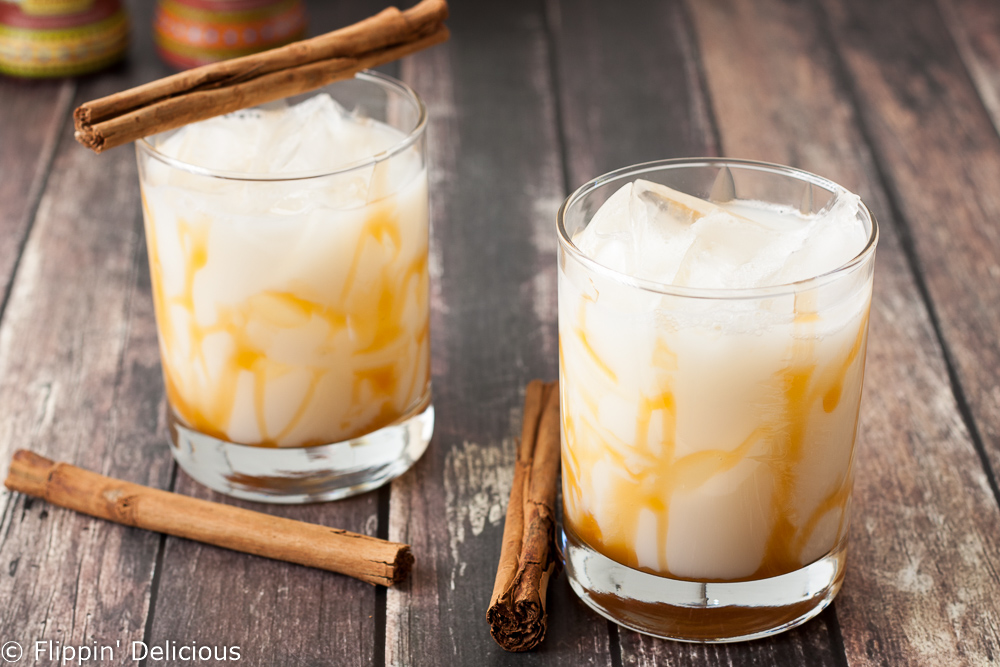 This Delce de Leche Horchata Cocktail is calling my name right now! Look at that sweet sauce in the glass! Yum.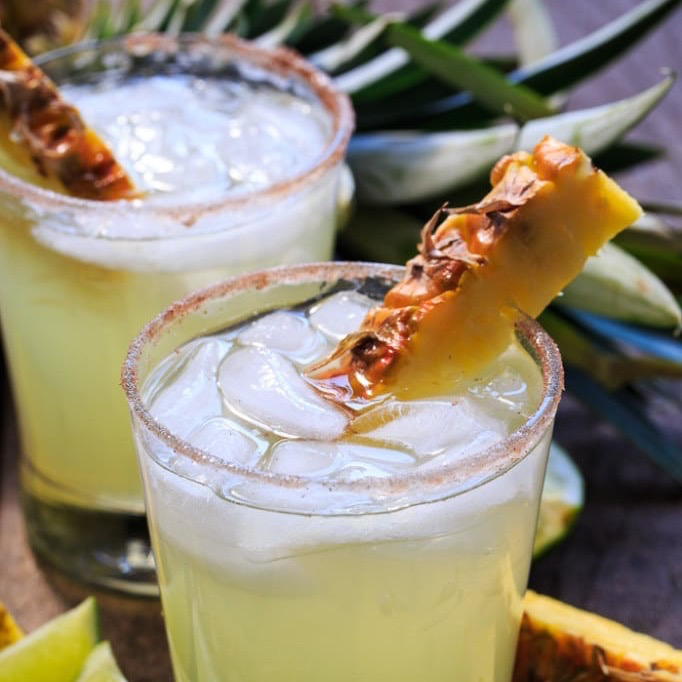 This Pineapple Cinnamon Margarita is here to rescue you from those boring margaritas recipes! Add some flavor to your Cinco de Mayo this year!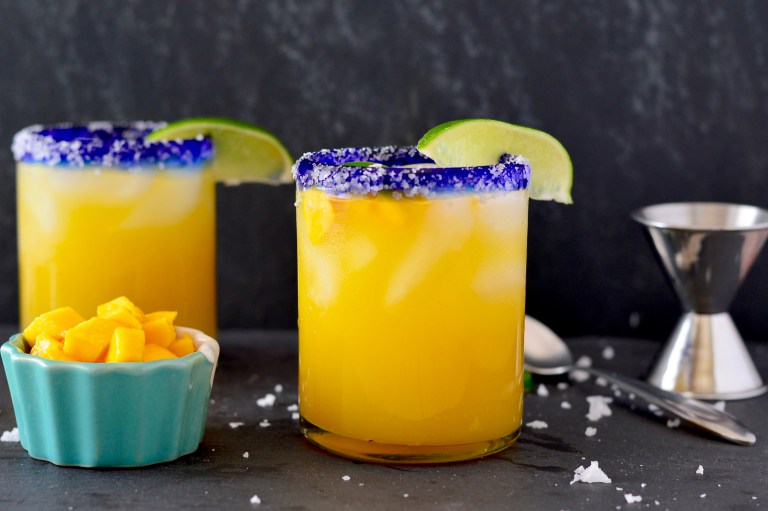 These Mango Lime Margaritas with a Spicy Jalapeño Option for some real spiciness is made with real mango puree. Caution: please don't eat the jalapeño seeds (too hot!)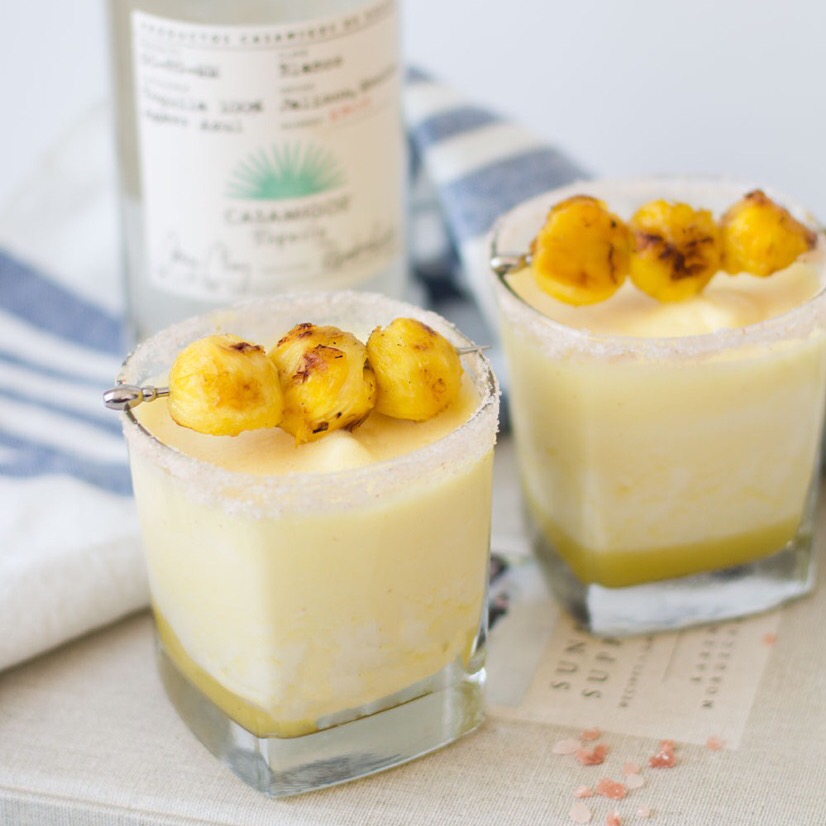 Pineapple Margaritas served with a slight hint of smoky flavor. What a super fun experience smoking pineapple chunks.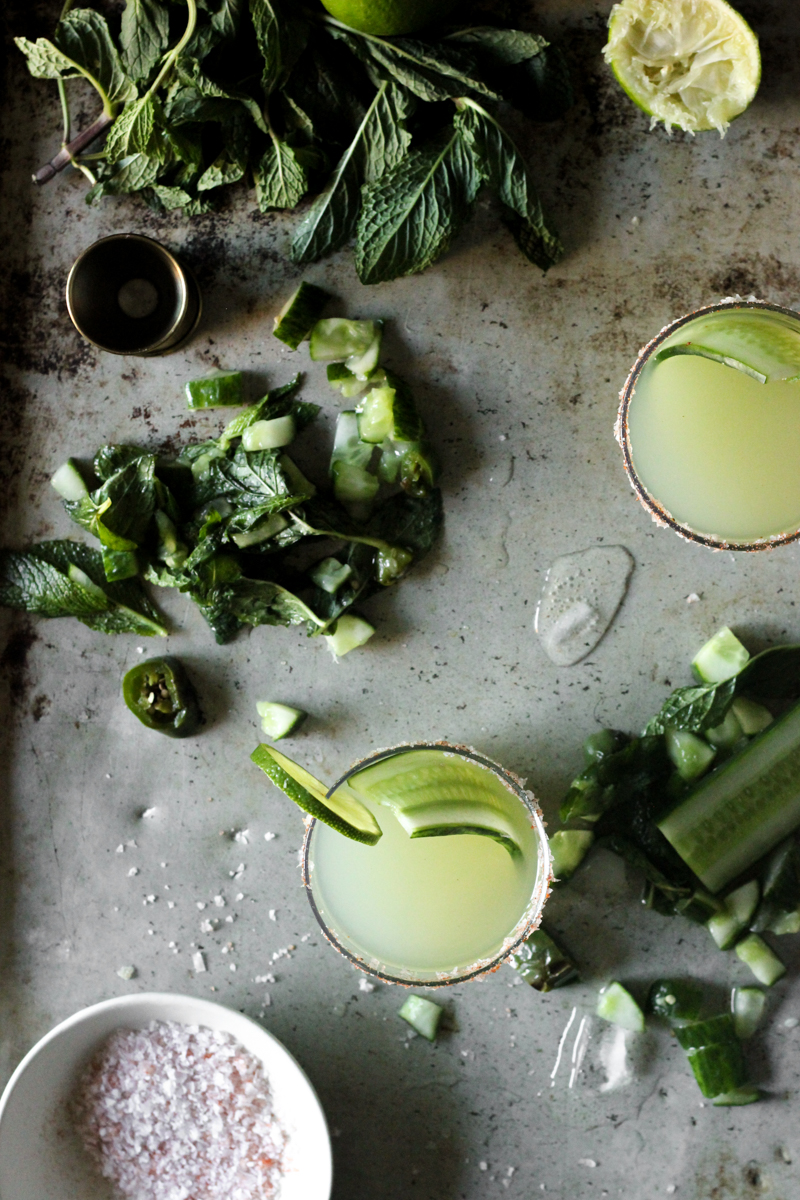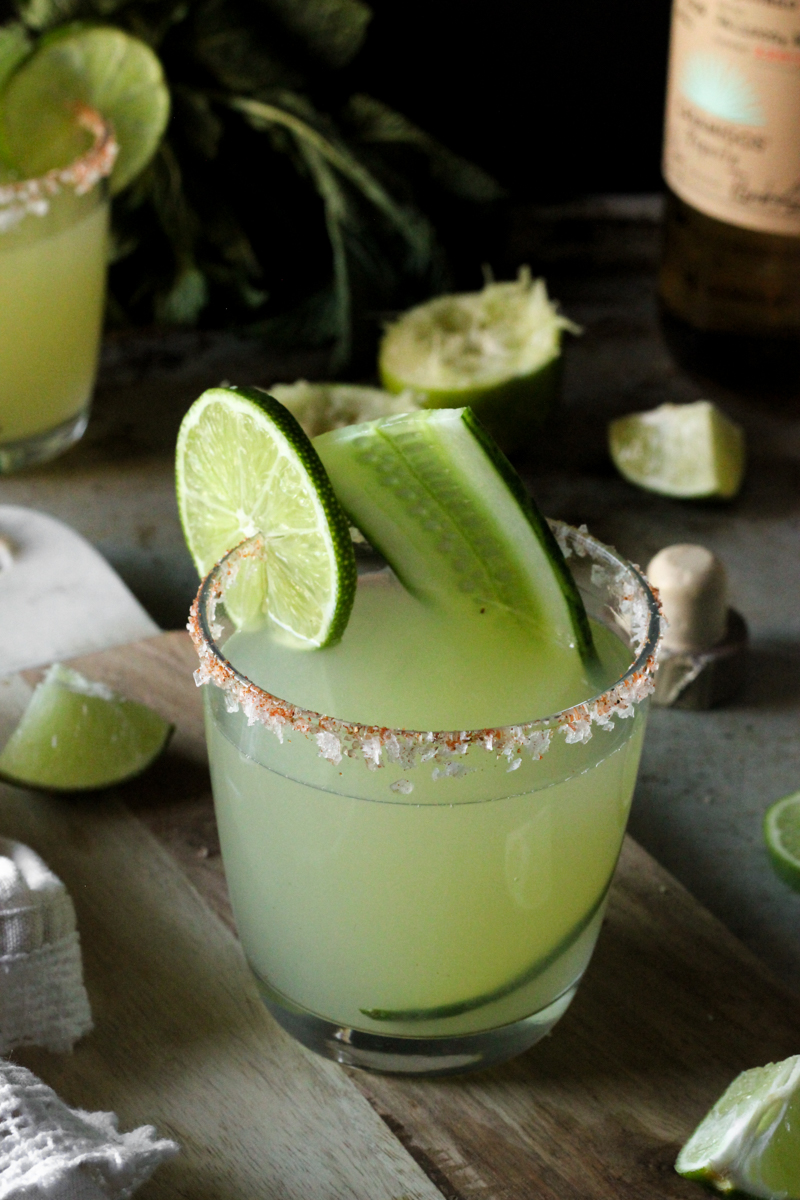 Mint Cucumber Smokey Jalapeño Margaritas served with smoked paprika rimmed glass and you will have some happy campers.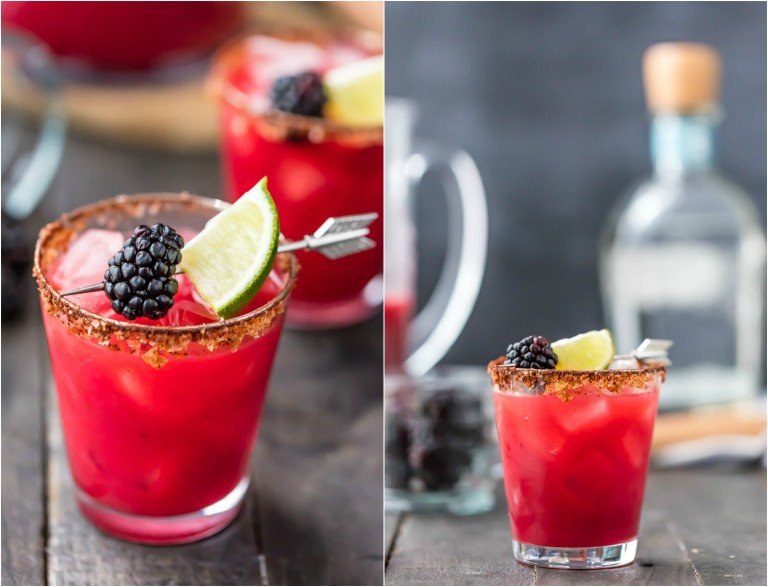 These Spicy Blackberry Margaritas for a crowd sound like some of THE BEST margaritas ever! Tequila, blackberry brandy, green chiles, fresh fruit, agave, orange juice, and lime. Cheers!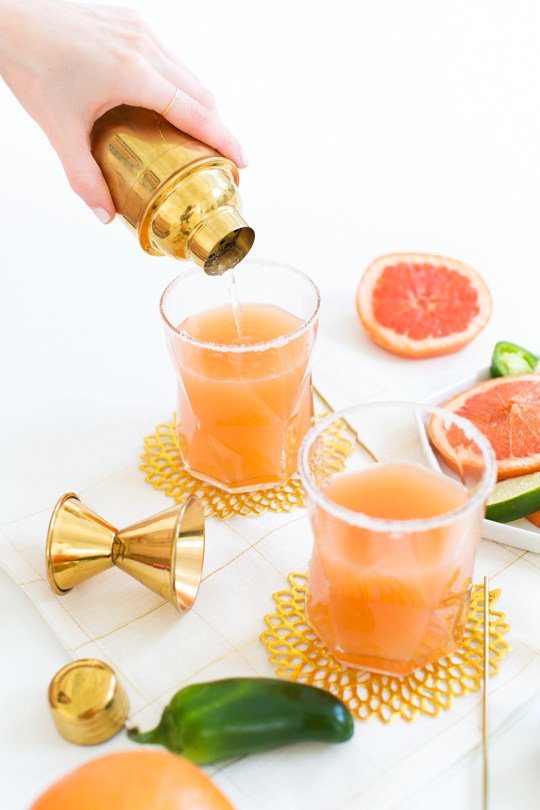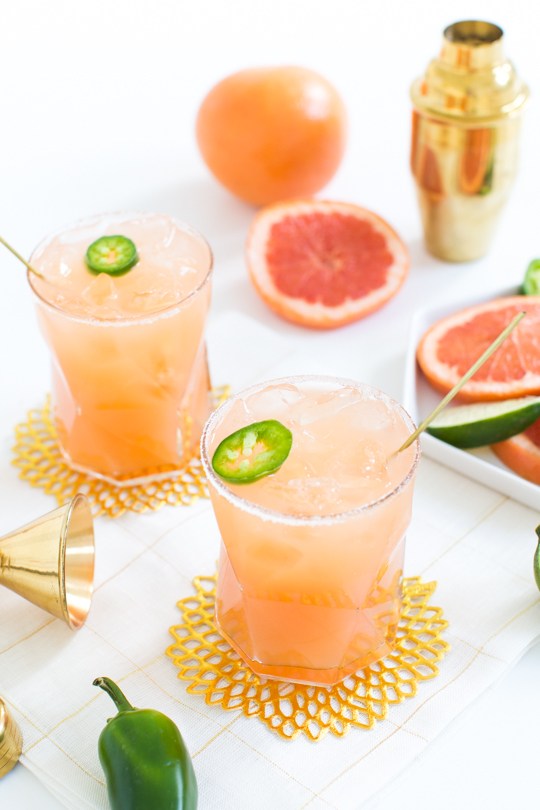 Did you know that palomas are actually more popular in Mexico than margaritas? This Spicy Paloma is a perfect twist to mix up for your party!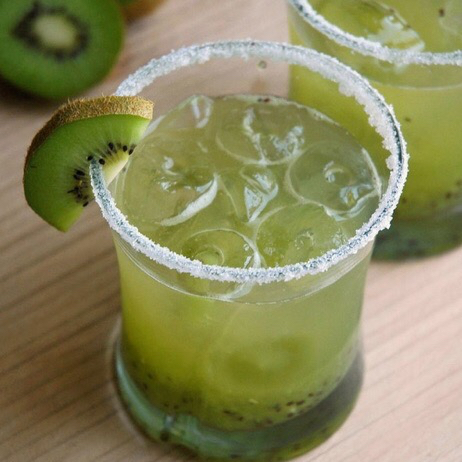 Kiwi Passion Ritas paired with passion fruit couldn't be more delightful.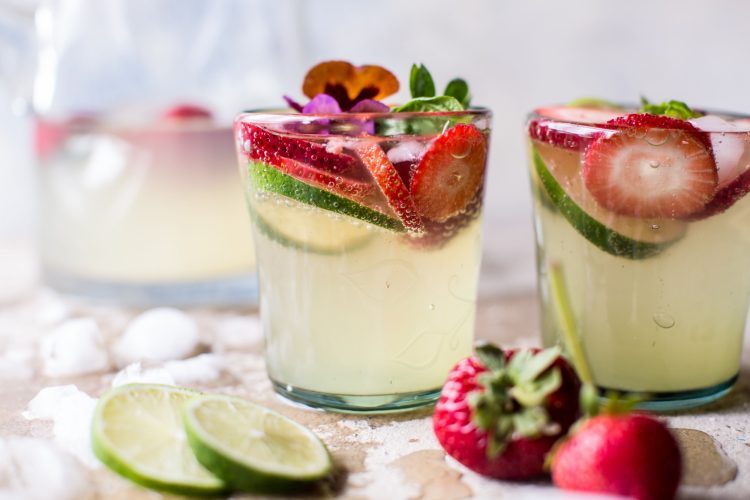 This drink is a little margarita and little sangria… and it is the BEST!
Get the Margarita Sangria Recipe Here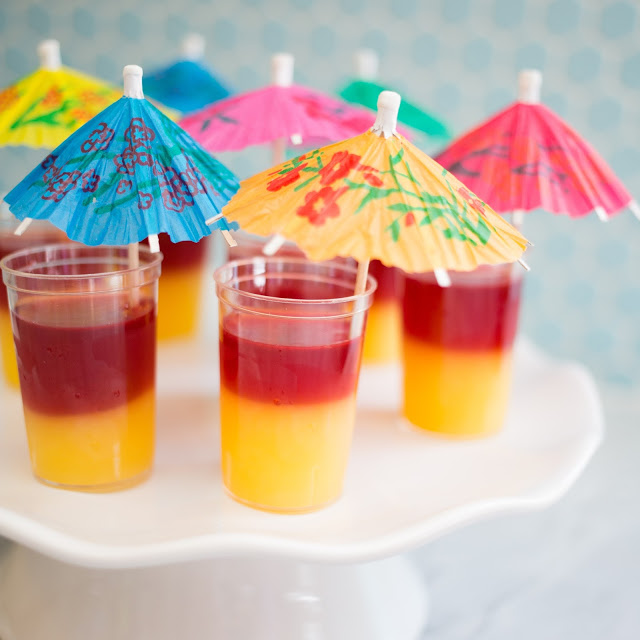 T is for Tequila Sunrise Jello Shots and tipsy from drinking took many delicious jello shots!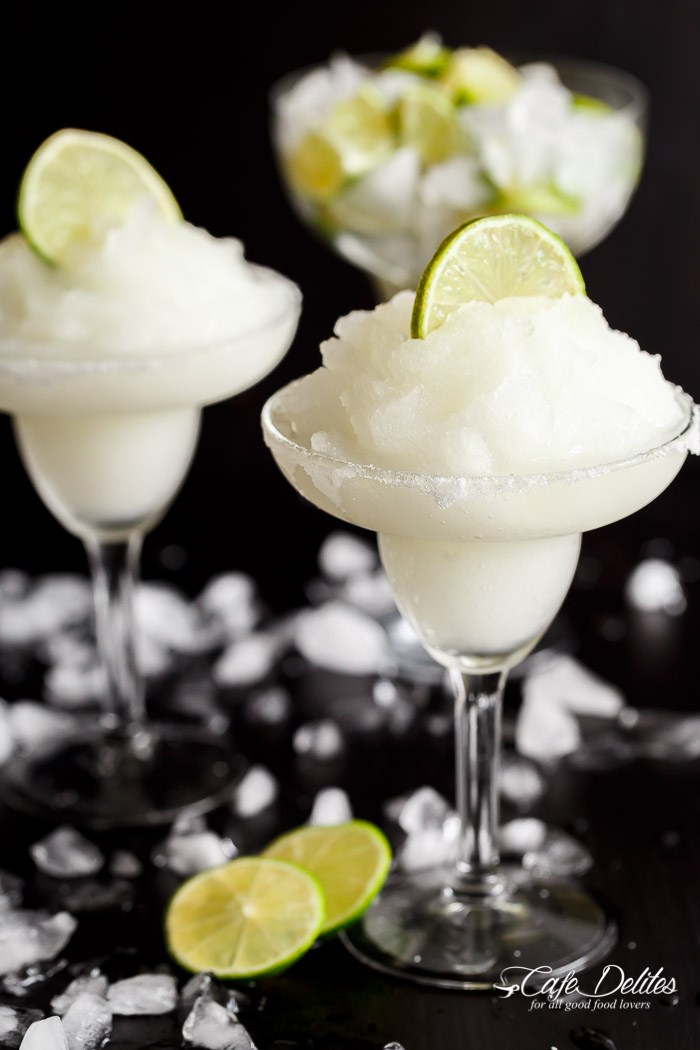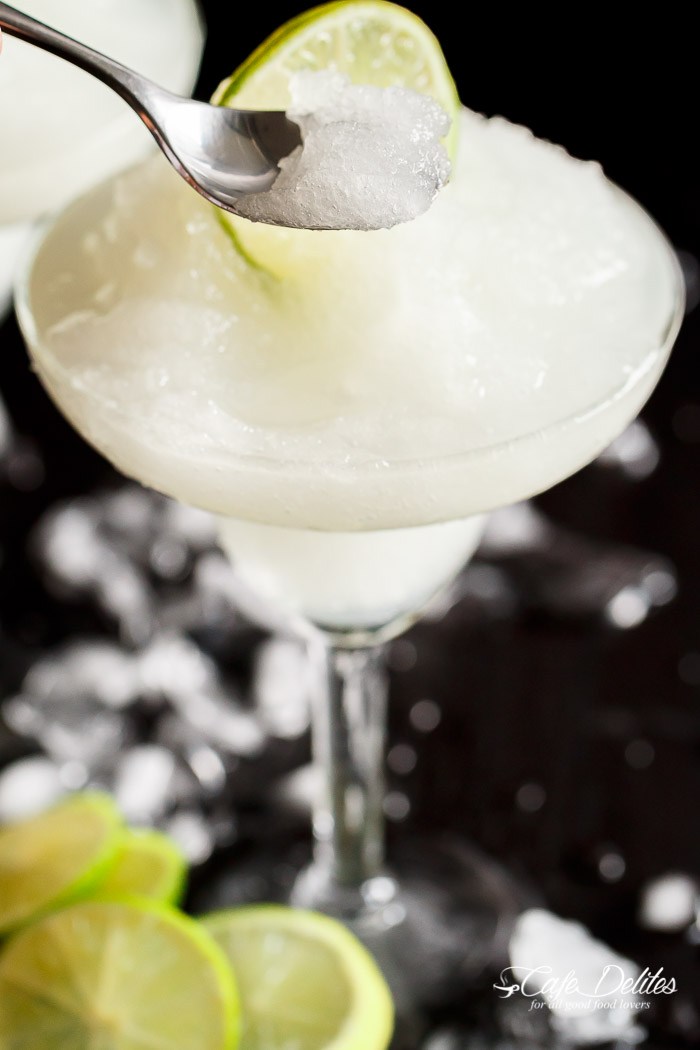 Classic Frozen Margaritas are always a good thing and this one with its slushy ice is calling my name!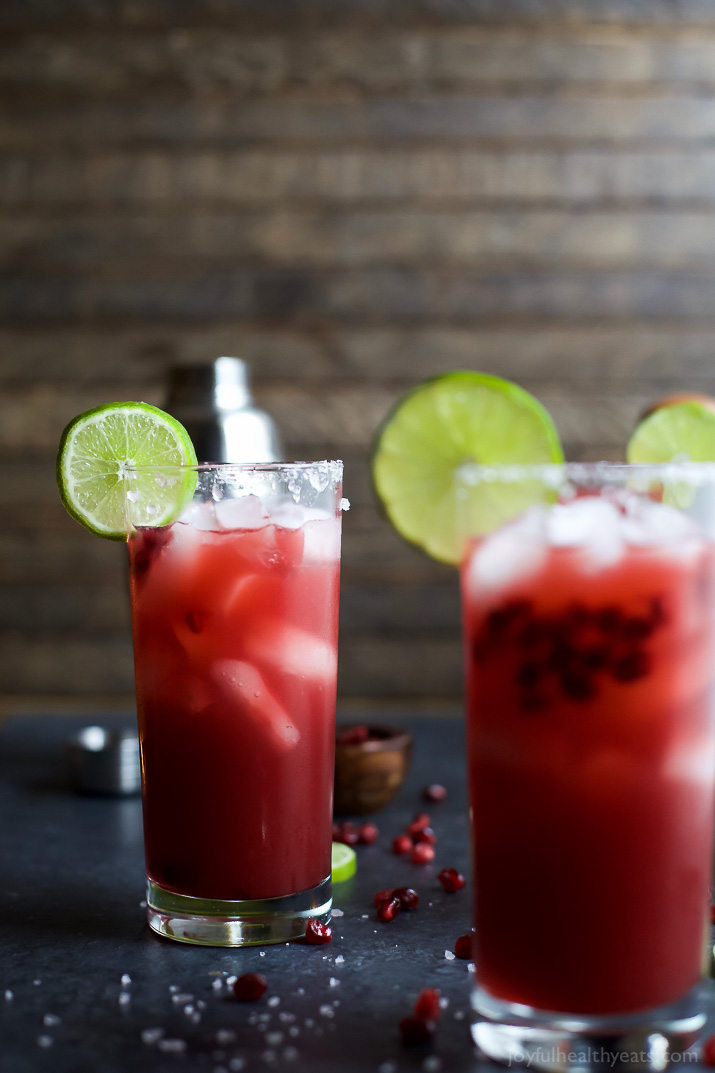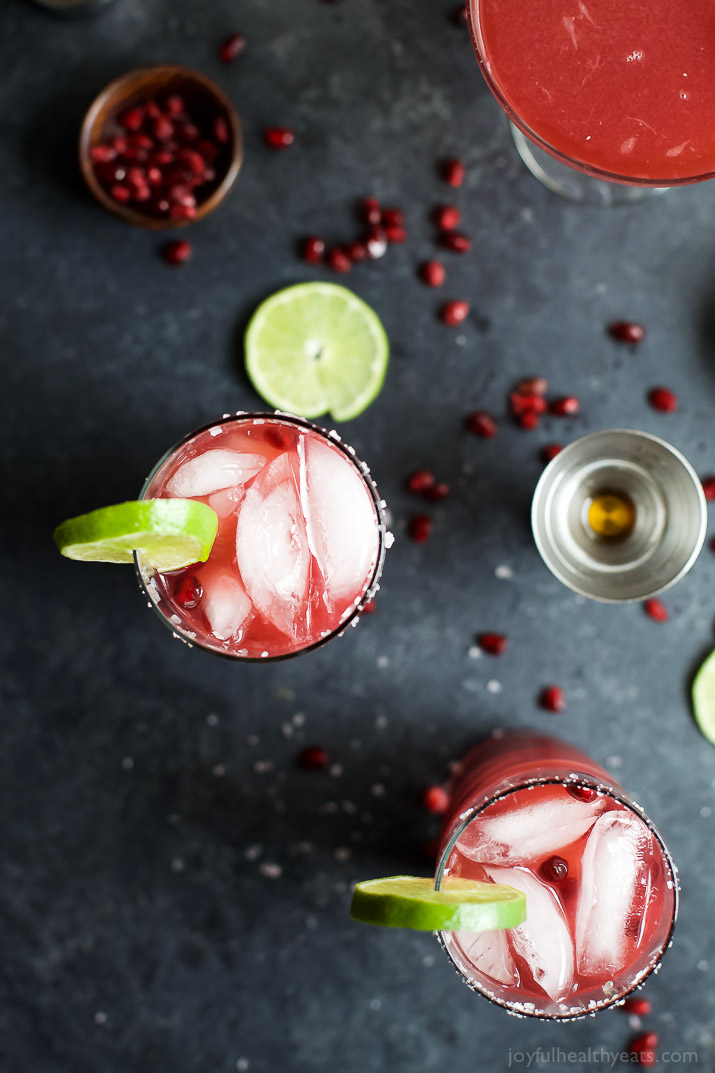 Pomegranate Margaritas are an amazing blend of pomegranate flavors with a splash of lime and orange juice. Heaven!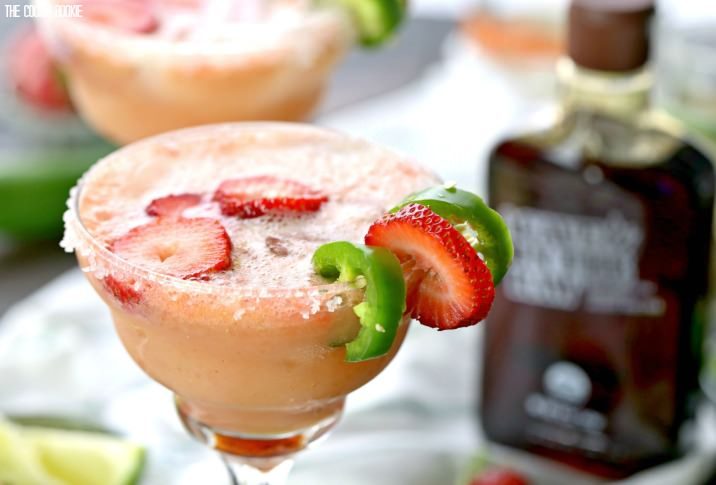 Skinny Strawberry Jalapeno Margaritas re super sweet and spicy. Want a wonderful margarita sweetened with agave.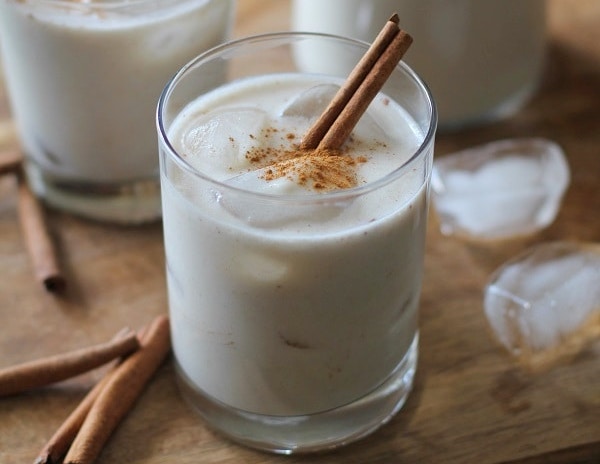 These Naturally Sweetened Horchata Cocktails have a unique flavor of cinnamon and maple syrup.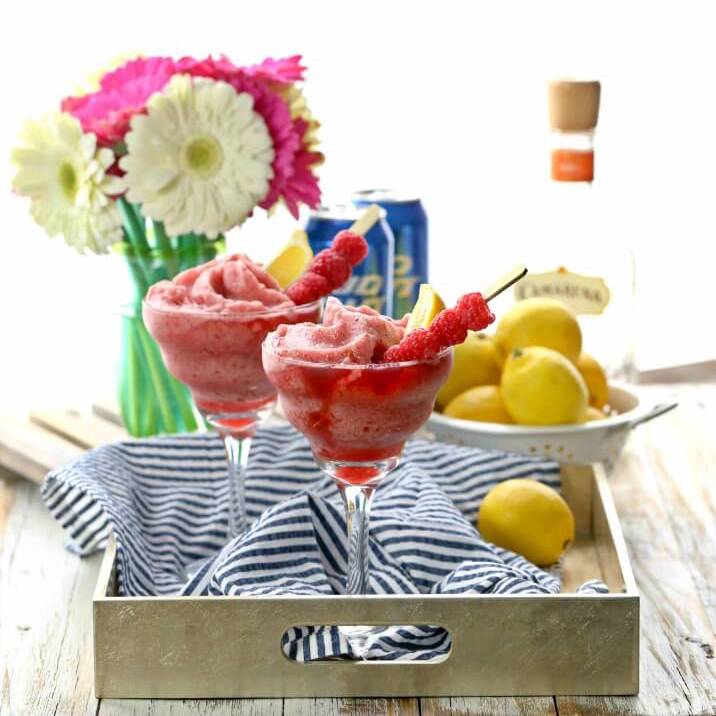 These Raspberry Beergaritas are so icy and fruity. I just know that everyone will love them.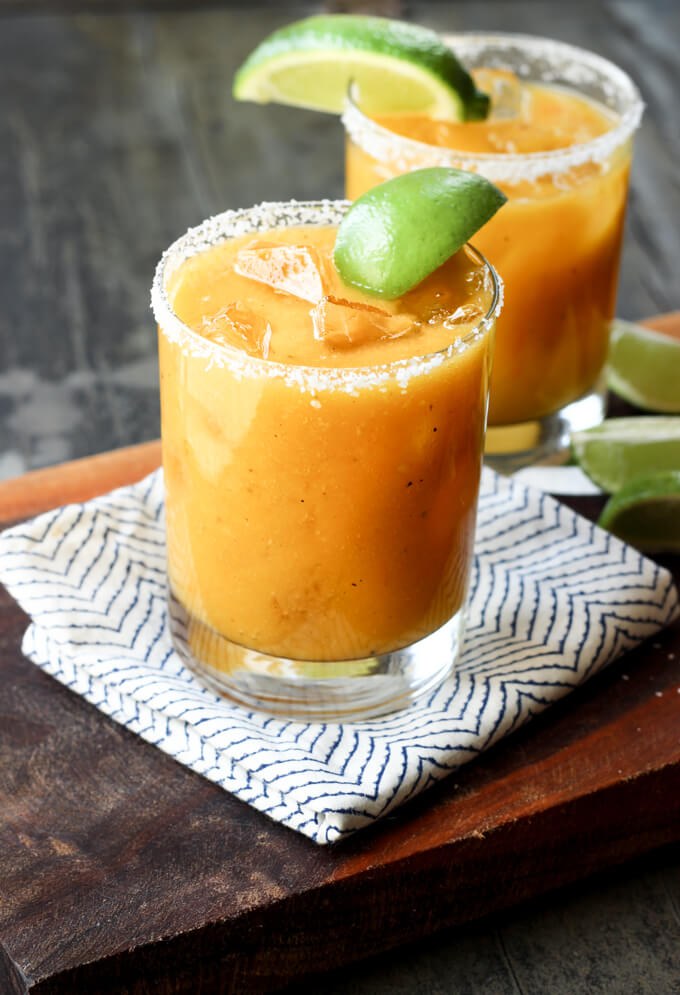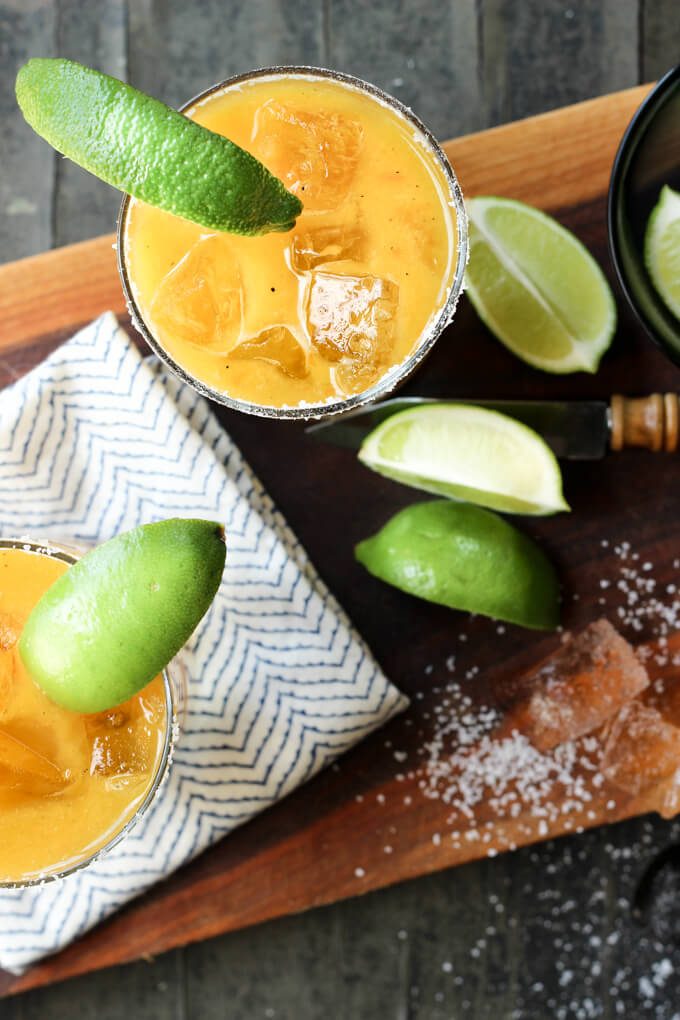 Grilled Mango Habanero Margaritas is the perfect drink to serve with salty tortilla chips and guacamole!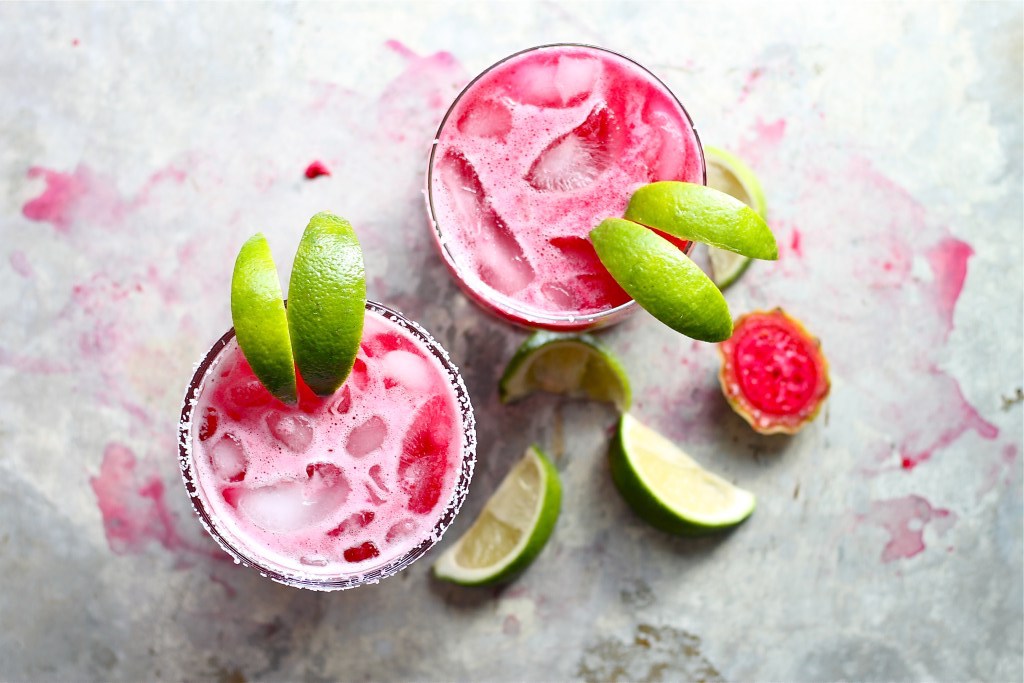 Prickly Pear Margaritas could quite possibly be the best margaritas around!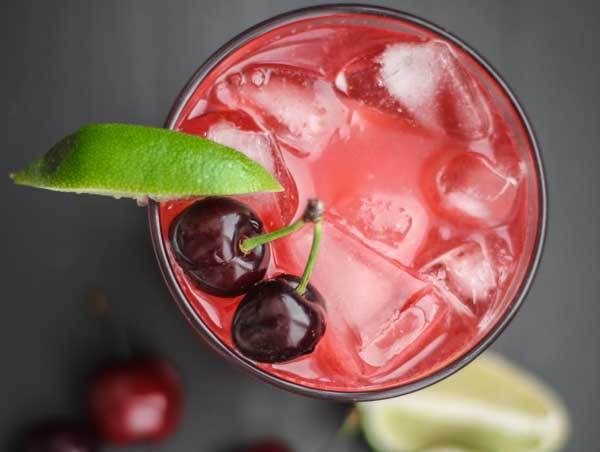 These Fresh Cherry Lime Margaritas sound amazing! They have the best cherry flavor paired with a sour lime twist, yum!