2 Refreshing Summer No-Cook Recipes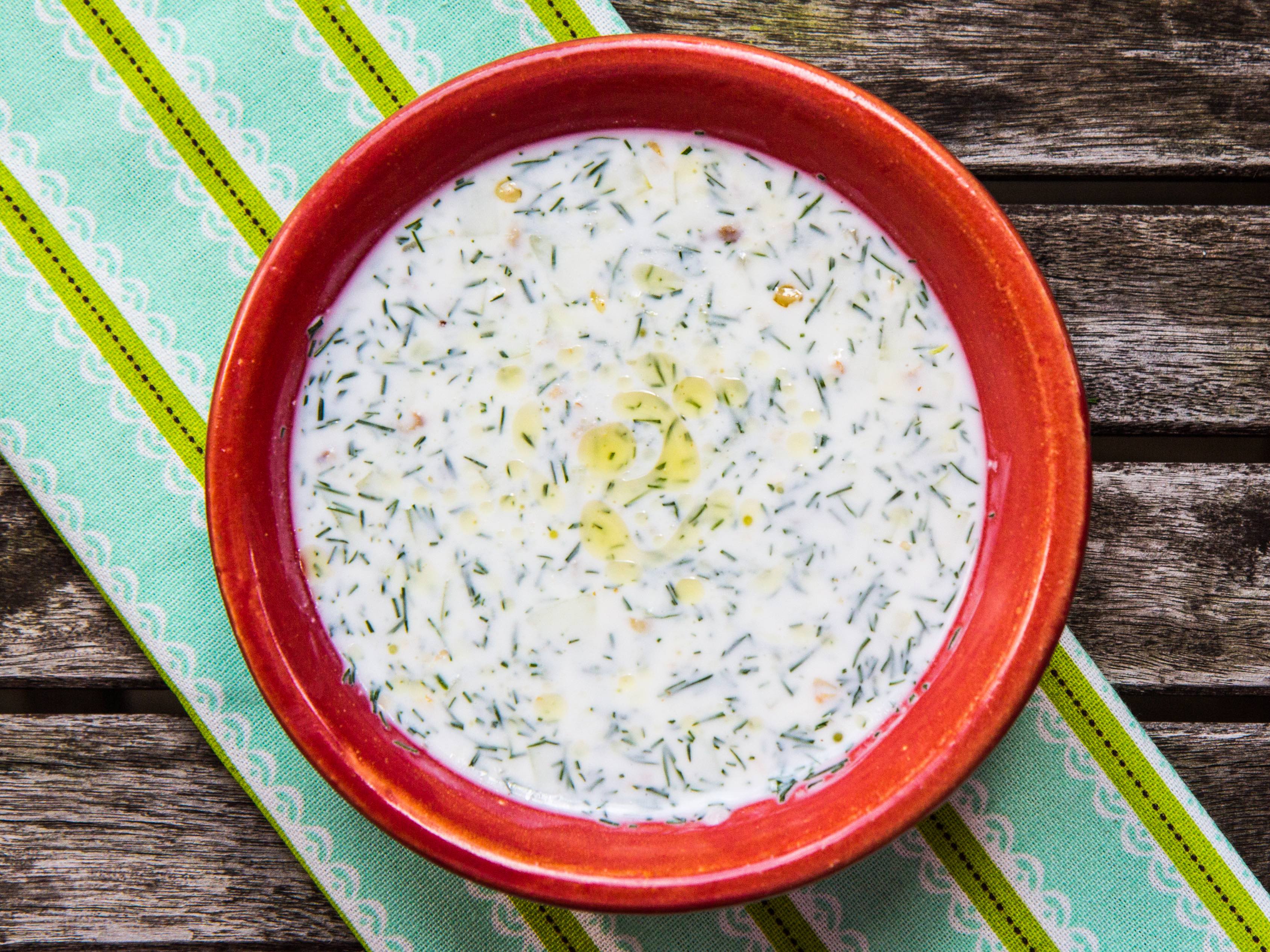 During the dog days of summer, the last thing you want to do is turn on the stove and bring the heat wave in to your kitchen. So I have two no-cook recipes that are easy to make and so refreshing on a hot day.
Tarator — Chilled Yogurt Soup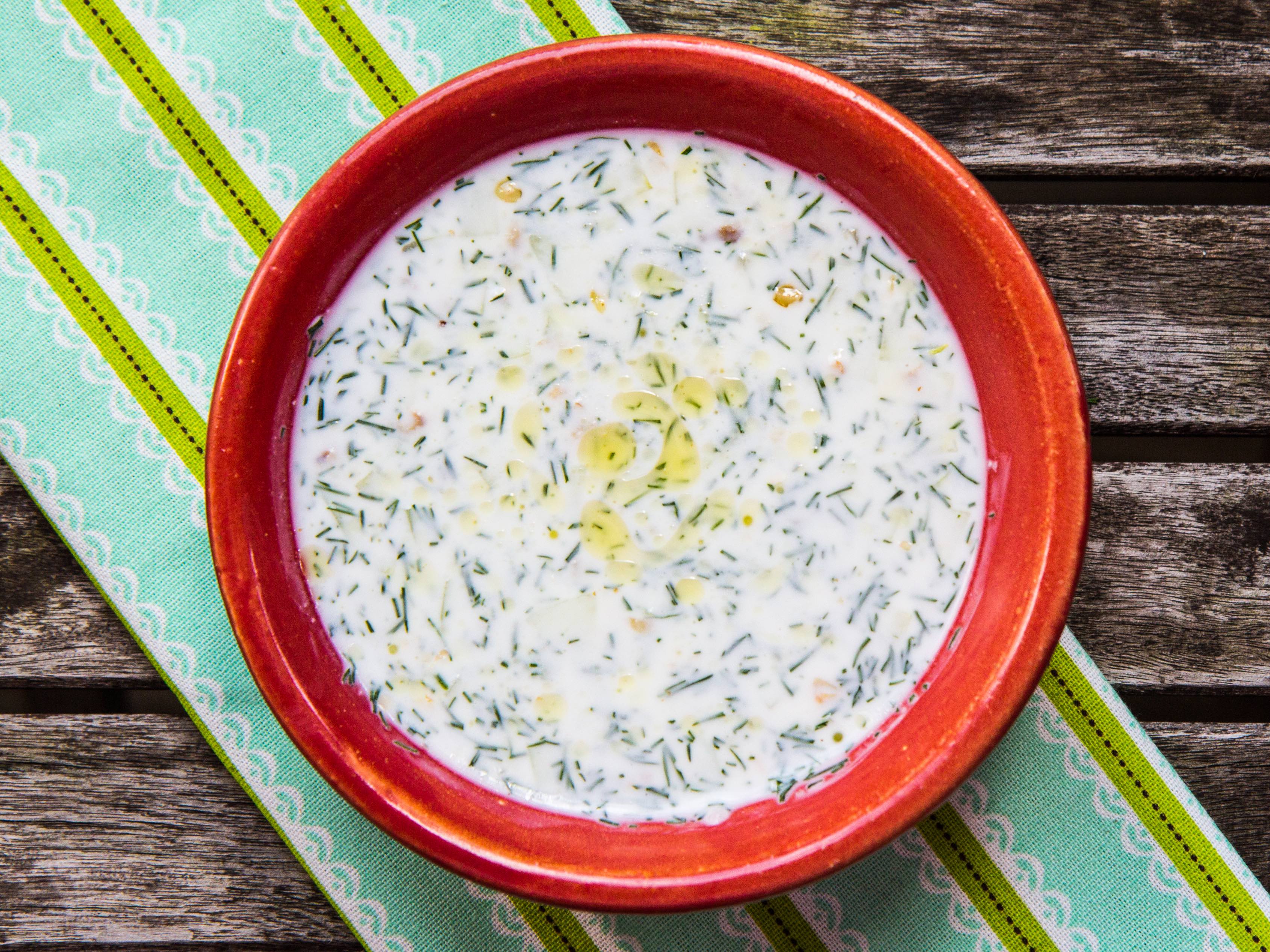 Tarator is a traditional Bulgarian cold yogurt soup that only takes a few minutes to make. It's one of those dishes that gets better over time and is so cool and refreshing. My wife made this dish for me when we first met and the rest is history.
Tarator – Chilled Yogurt Soup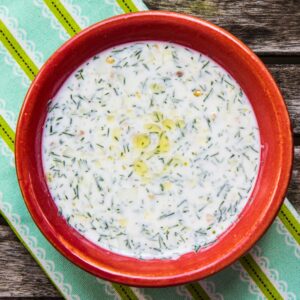 INGREDIENTS
1 cup greek style yogurt
1 cup cold water
1 tbsp extra virgin olive oil
1 clove garlic, finely grated
½ seedless cucumber, finely chopped
1 ½ tsp kosher salt
1-2 tbsp dill, finely chopped
½ cup toasted walnuts, chopped
INSTRUCTIONS
In a large bowl add the yogurt and next 3 ingredients and mix well. Add the garlic and rest of the ingredients and check for seasoning, you may need more salt.
If the consistency is too thick and a little more water.
This can be made 4 hours ahead of time and should be kept cold in the fridge until ready to serve.
Salmon Poke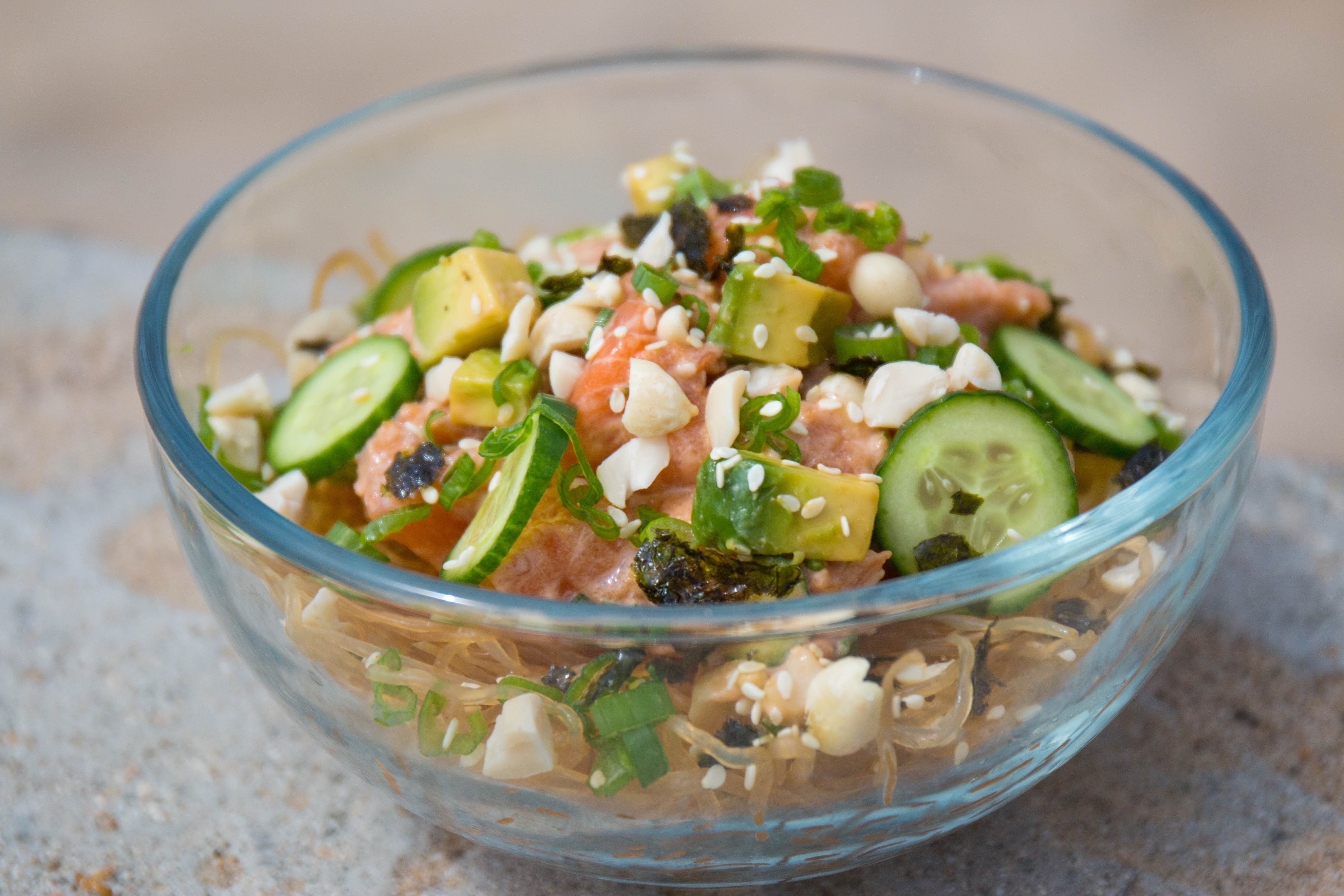 Pokémon Go may be all the rage now, but so is poke! This Hawaiian dish uses sushi quality salmon tossed in a creamy and tangy dressing and loaded with avocado, cucumbers, and chopped nuts.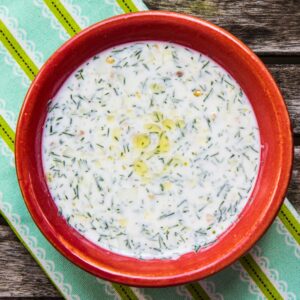 INGREDIENTS
For the Poke:
½ pound sushi grade salmon, cut in bite size cubes (have the fish monger do it)
2 tablespoons green onions, finely sliced
¼ cup toasted nuts(walnuts/macadamia/peanuts), chopped
1 small persian cucumber, finely sliced into rounds
½ an avocado, diced
Kelp noodles
Dried seaweed
Sesame seeds
For the Dressing:

¼ cup mayonaisse
1-2 tablespoons soy sauce
1 teaspoon sriracha or chili sauce
1 teaspoon toasted sesame oil
Juice of half a lime
½ teaspoon fresh ginger, finely grated using a microplane
INSTRUCTIONS
To make the dressing, add all the ingredients to a small bowl and mix well. If the dressing is a little too thick, add 1-2 tablespoons of water. Check for seasoning, You want the flavor to really pop, so you might need more soy or lime juice.
In another bowl, toss the salmon cubes with 1 tablespoon of soy sauce. Add enough dressing to coat the salmon and let marinate in the fridge for 15-30 minutes.
Season a large handful of kelp noodles with 1 tablespoon of soy sauce and half a teaspoon of toasted sesame oil.
When ready to serve, add the green onions and next 6 ingredients to the salmon mixture. Serve over a bed of kelp noodles and enjoy!