12 Easy Whole30 Breakfasts That You'll Want to Make Again (and Again)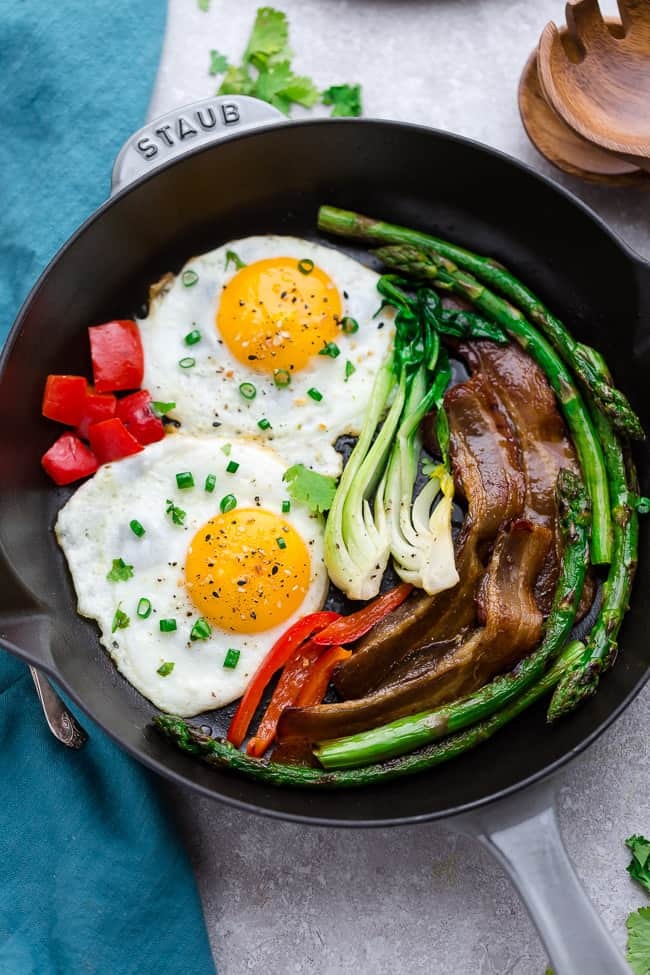 Crispy sweet potato waffles? Velvety collard green burritos stuffed with turkey sausage? Satisfy your cravings with these quick and easy Whole30 compliant breakfast recipes.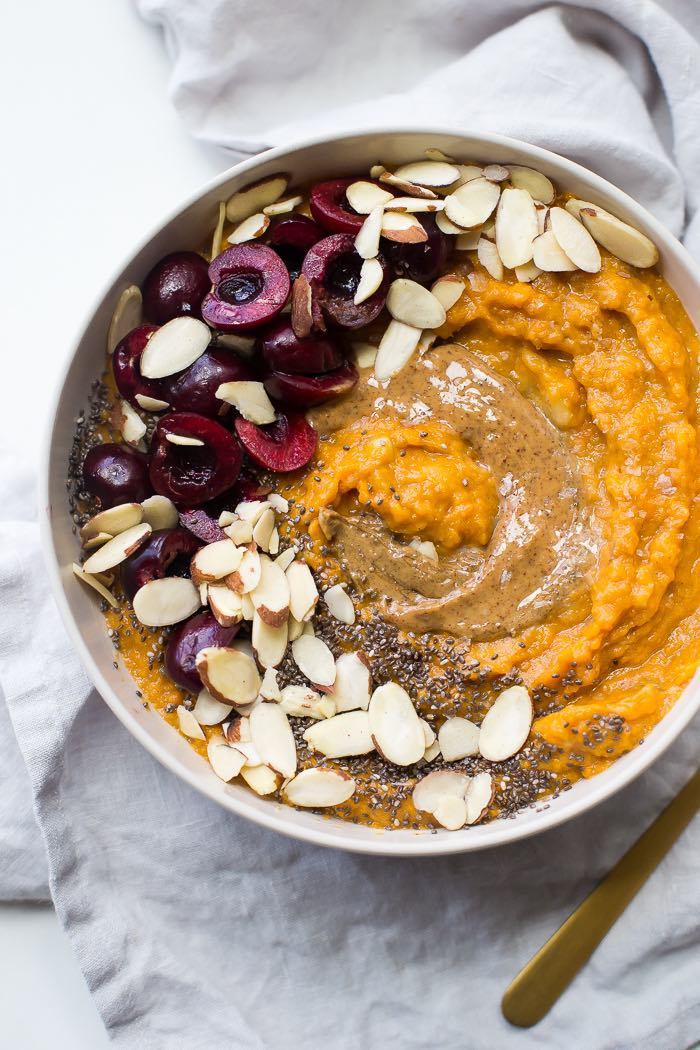 Cheryl's sweet potato breakfast bowl is a treat for the eyes as well as the table. Trust us, you've never had sweet potato like this!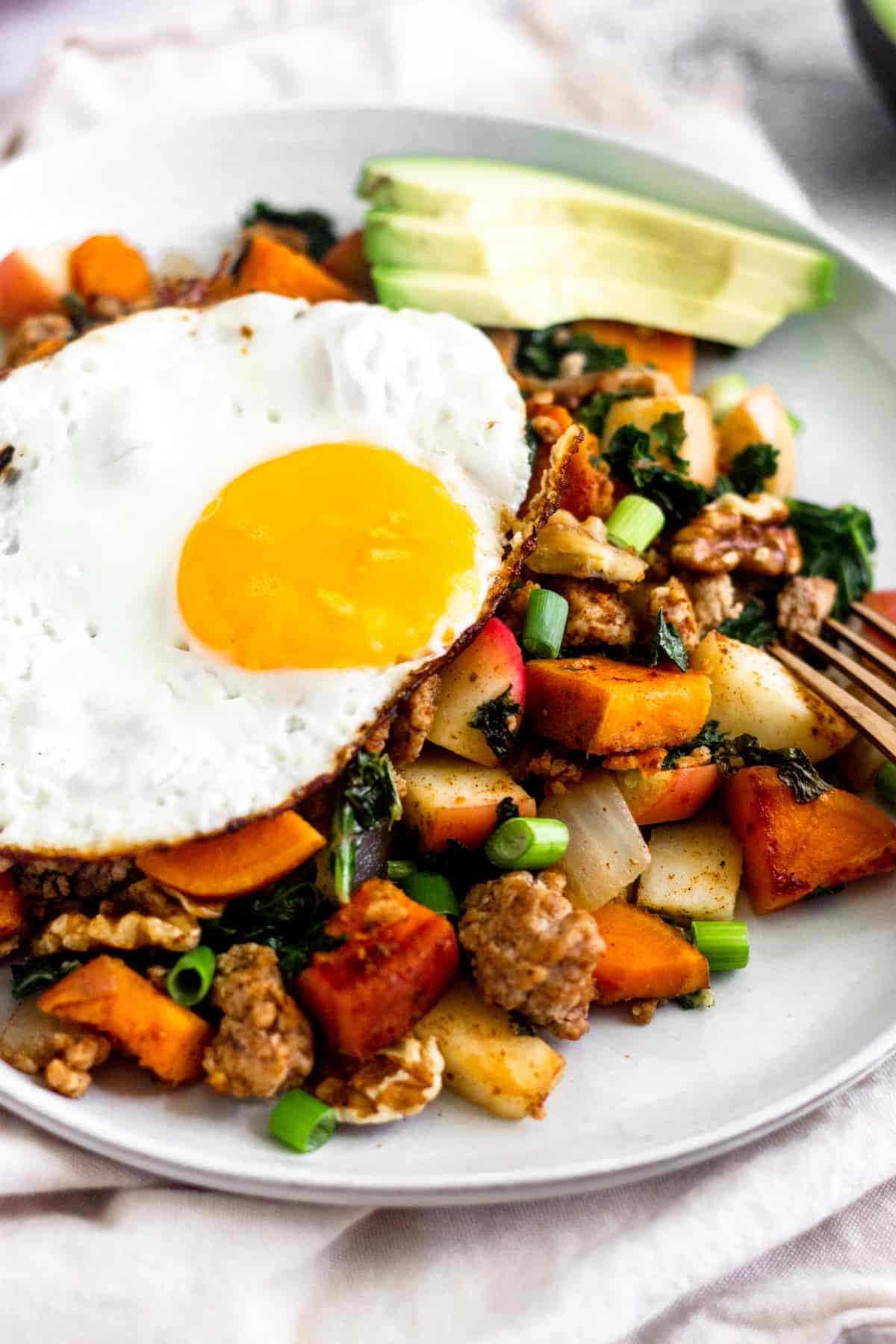 This savory apple sausage hash unites a blend of crunchy walnuts, warm cinnamon, and sweet potato. It's the best kind of breakfast comfort food.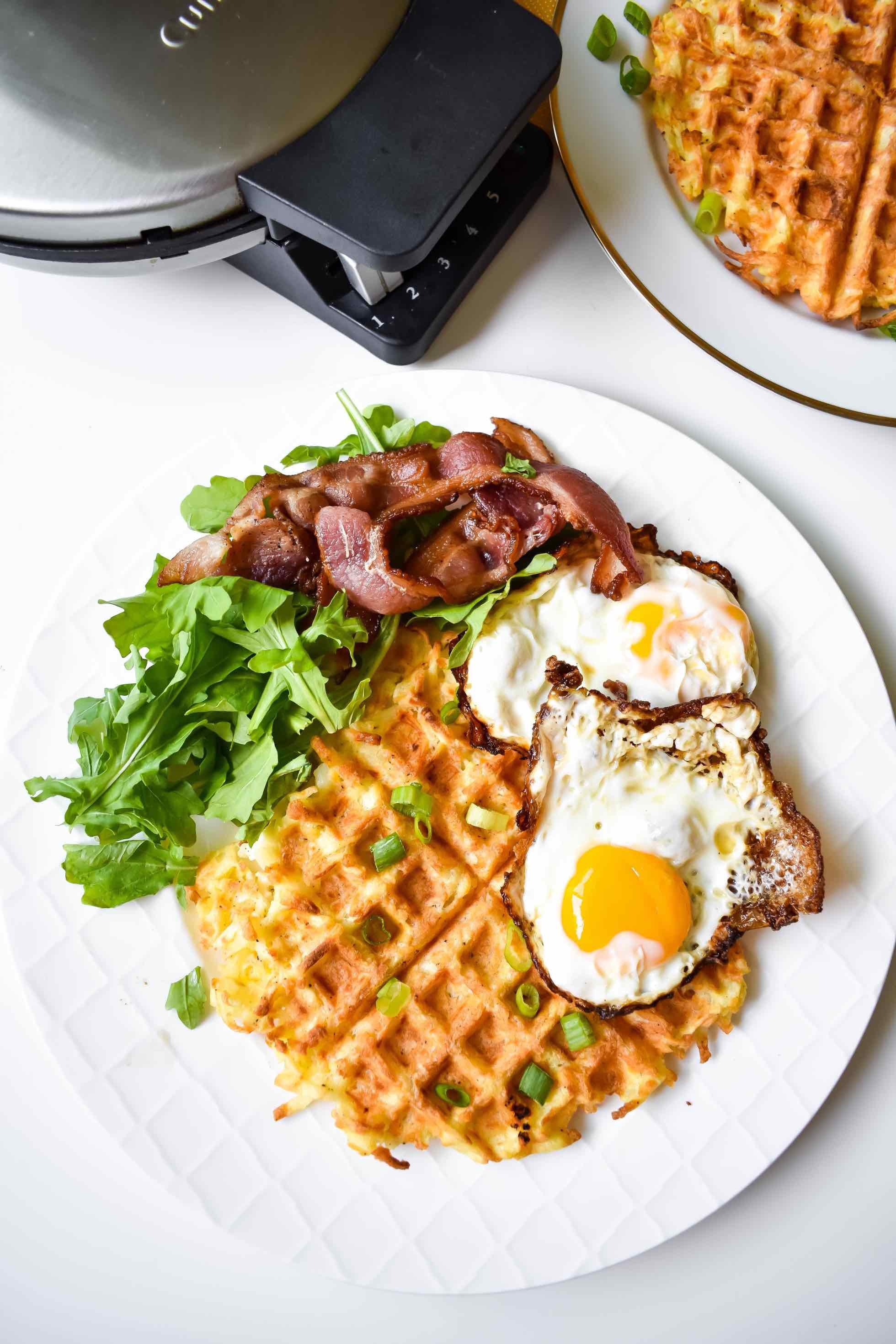 These mouth-watering hash brown waffles require minimum ingredients and are anything but boring. Pair these golden brown delicacies with a side of eggs, or create a heavenly breakfast sandwich and stuff your favorite Whole30 compliant ingredients inside. Either way, these are guaranteed to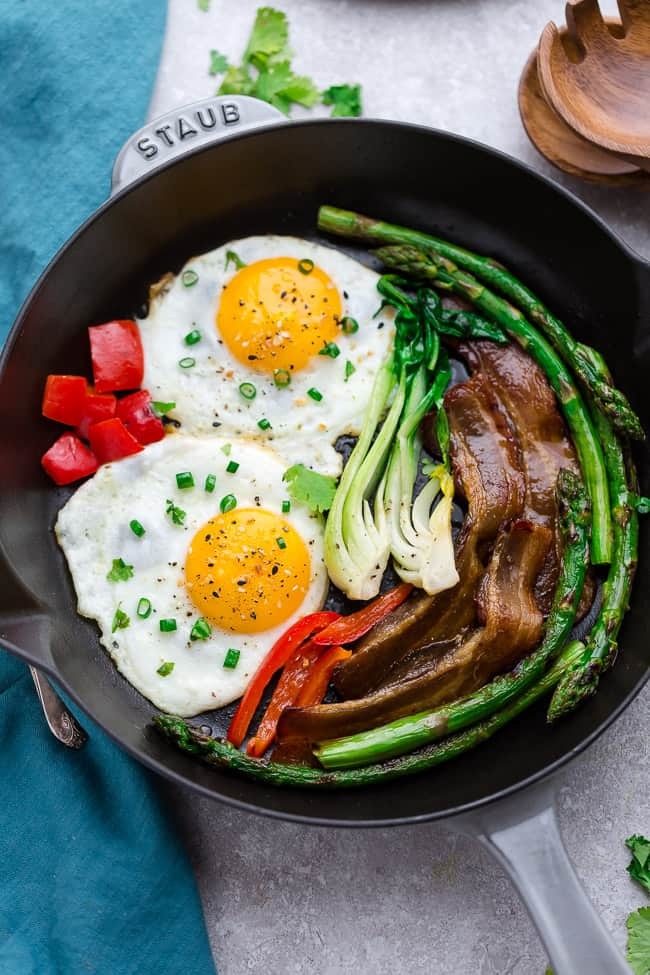 If you're tired of the same old eggs and bacon, we think you'll like this sunny-side up version served with fresh sautéed asparagus, boy choy and red bell peppers.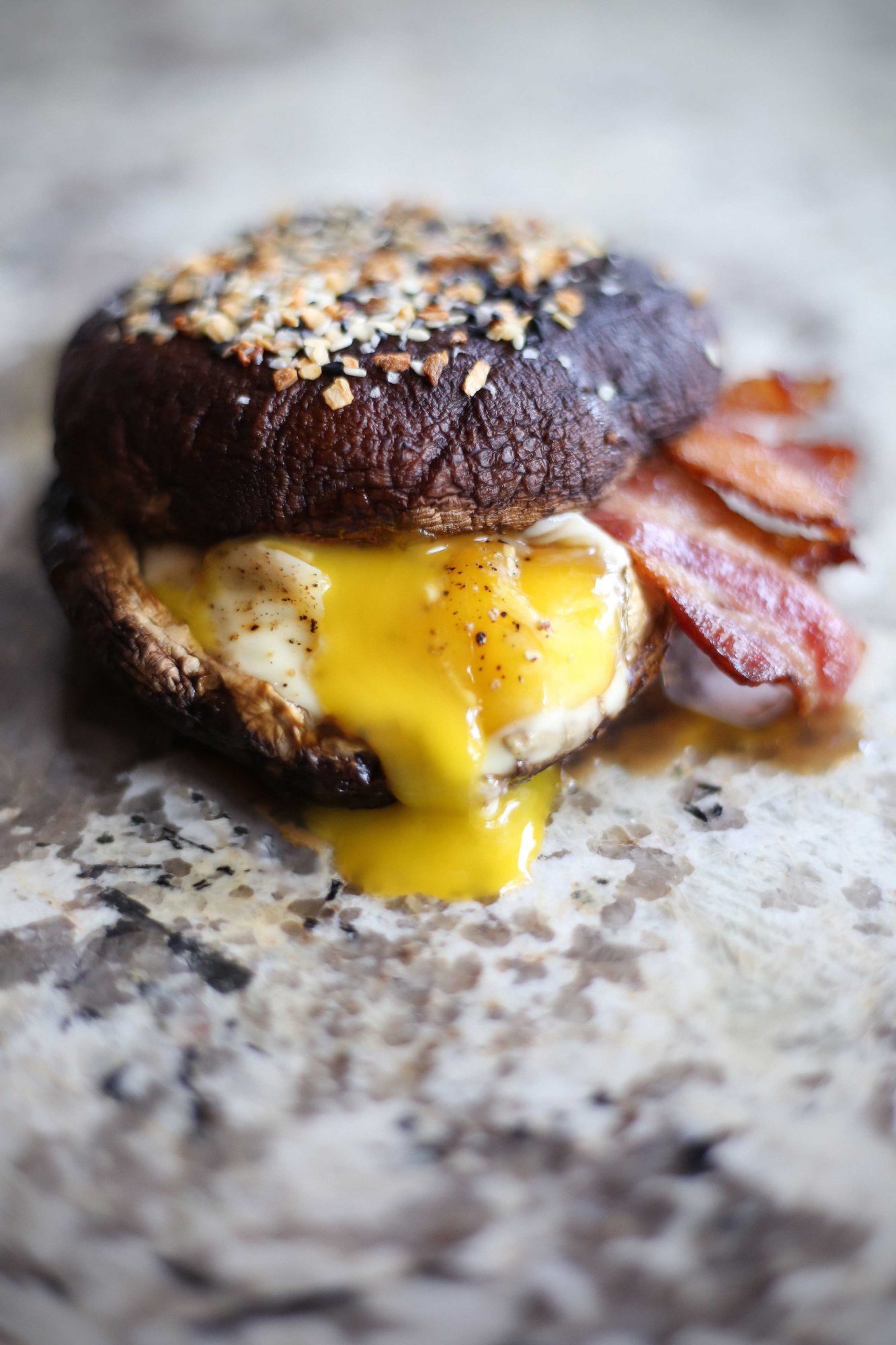 Get ready to revamp your Egg McMuffin, The Paleo Paparazzi shows us how to make a breakfast sandwich like you've never seen! (Hint: the secret is in the portobello mushrooms)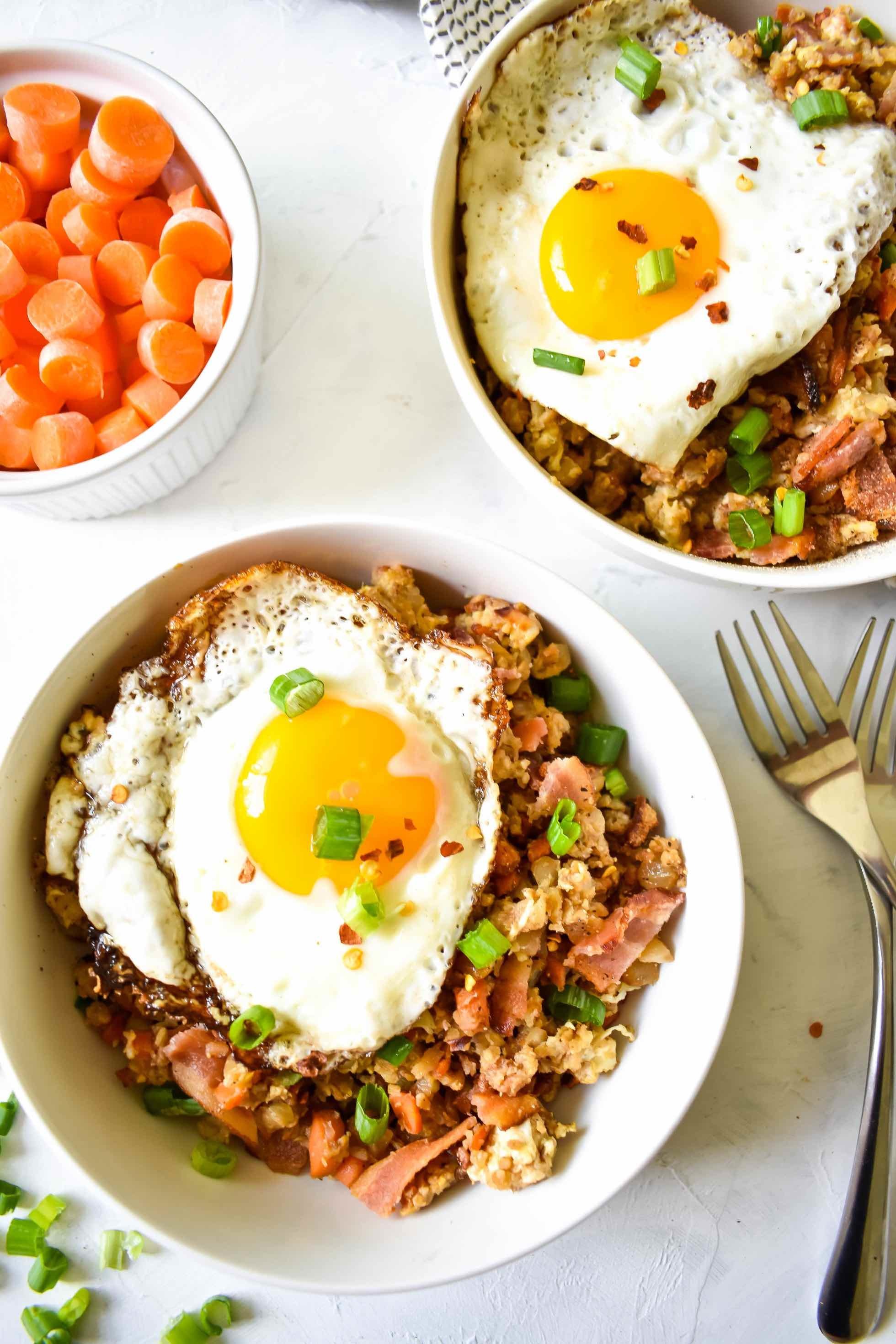 Fried cauliflower rice for breakfast? Yes please. This savory skillet is perfect for a morning on-the-go and works great to pack as a weekday lunch as well.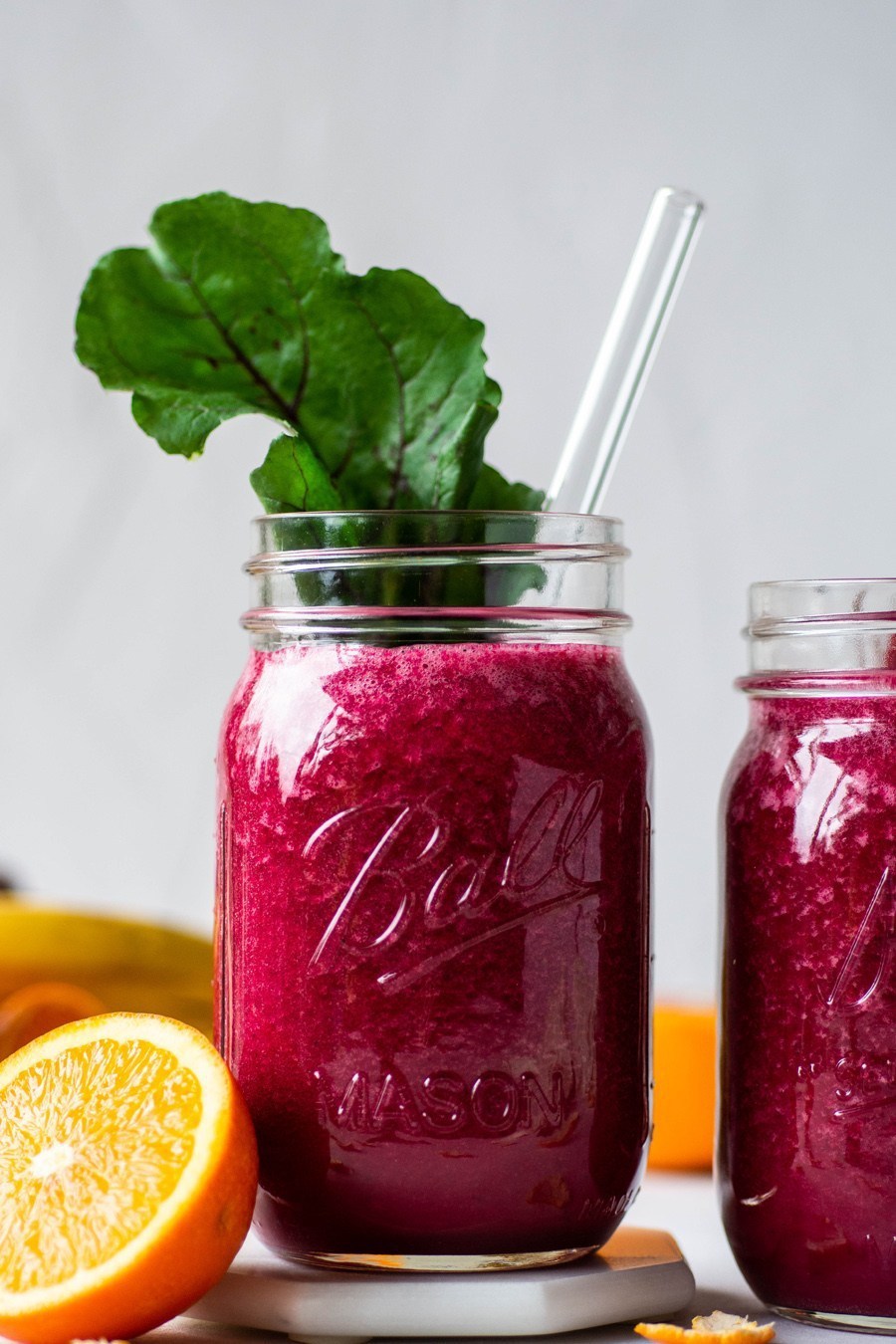 Nyssa's beet and berry smoothie is loaded with only 5 ingredients that will "make you glow from the inside out". It also doesn't hurt that these vibrantly colored berries and beets are eye candy as well; you'll want to instagram this when you're done!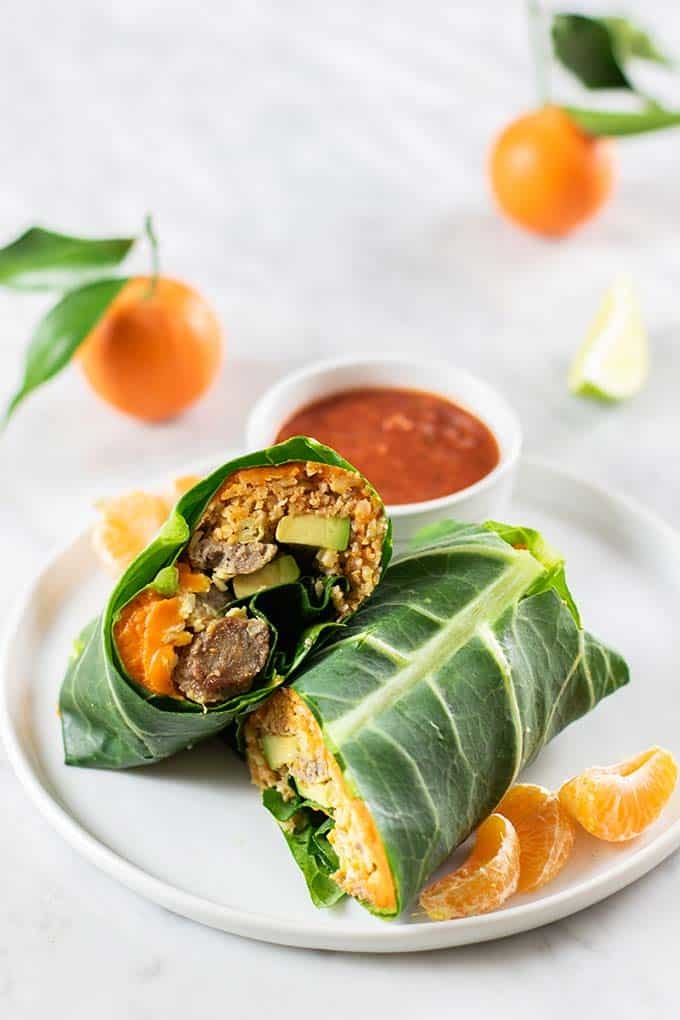 Michelle from Sunkissed Kitchen has been making these collard-wrapped breakfast burritos for years now. They're filled with sweet potatoes, eggs, and turkey sausage, but you can use any of your favorite Whole30 compliant ingredients! They're surprisingly easy to make and just as satisfying to eat.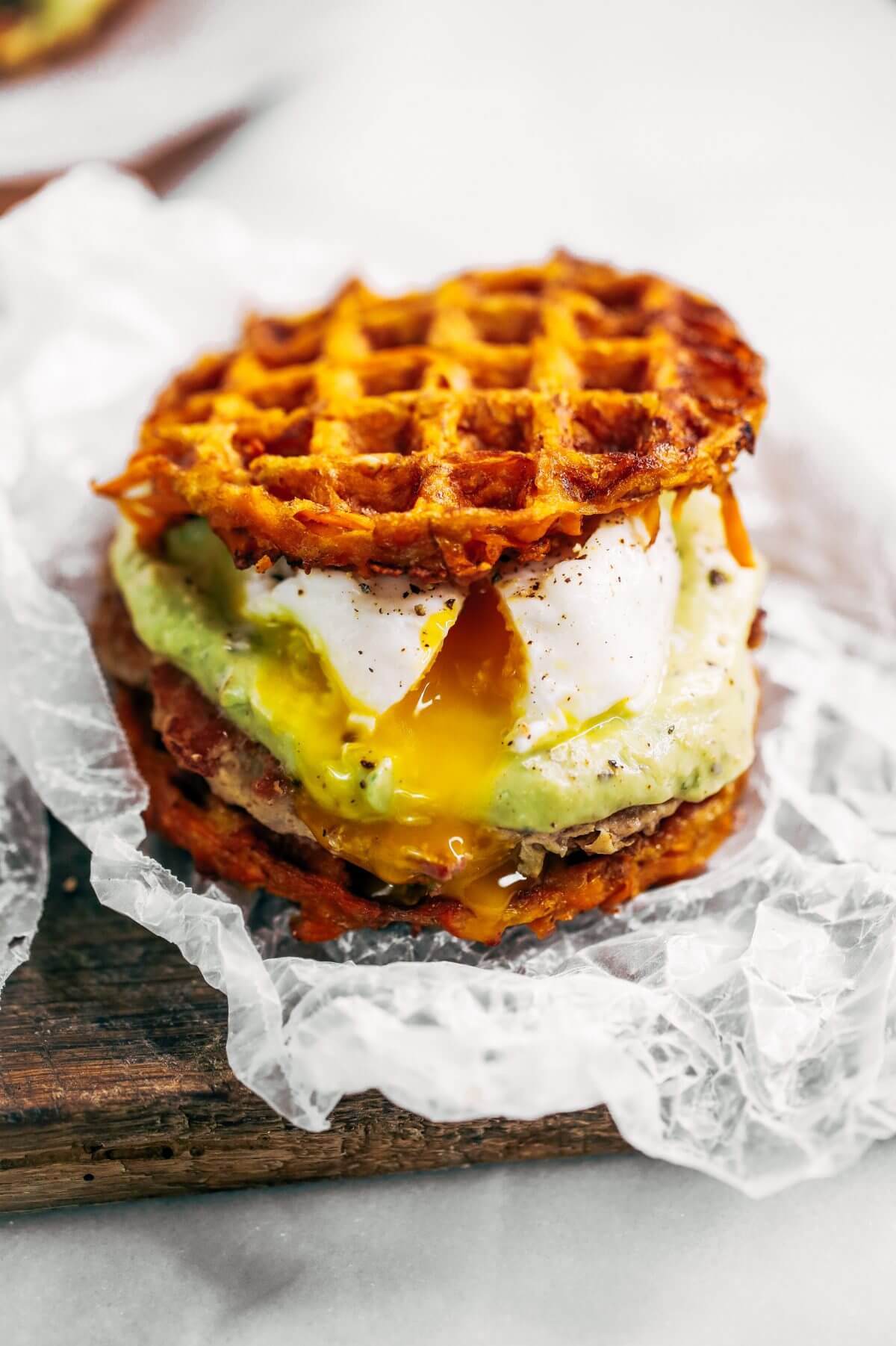 Crispy sweet potato waffles meet savory bacon turkey in this simple breakfast burger by Paleo Gluten Free Eats. We also recommend not skipping out on the homemade avocado dressing, it will take you 5 minutes and is worth every bite!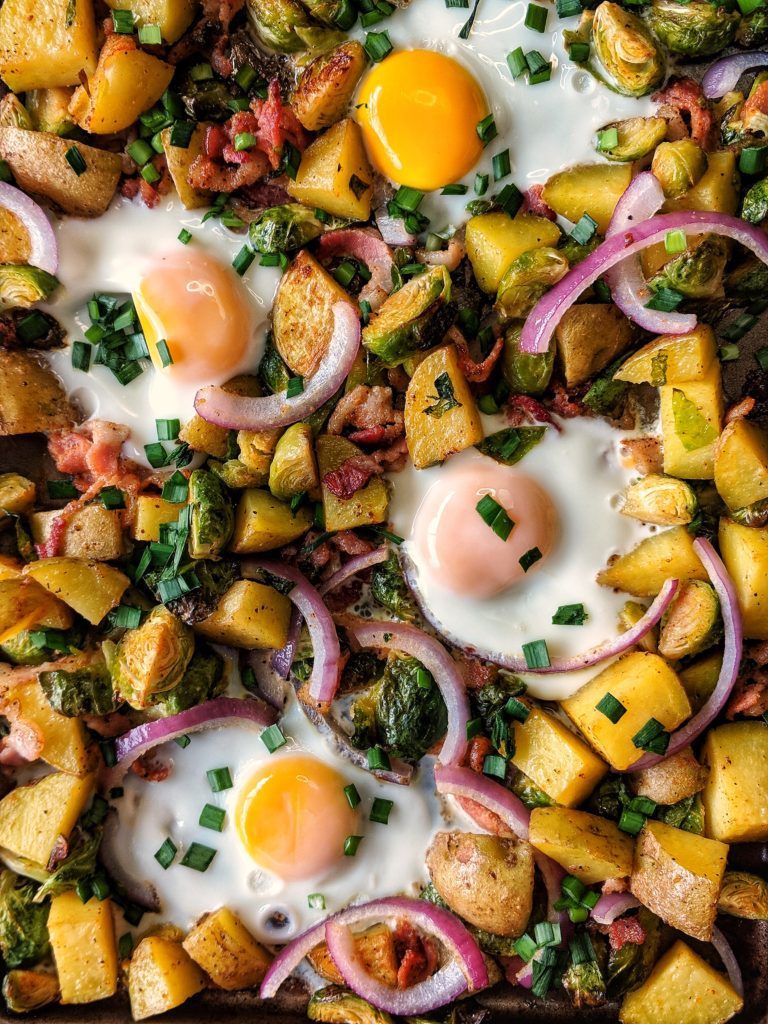 Potatoes, brussel sprouts and bacon, oh my! This is breakfast for days on a sheet pan, and you can throw it together in less than 30 minutes.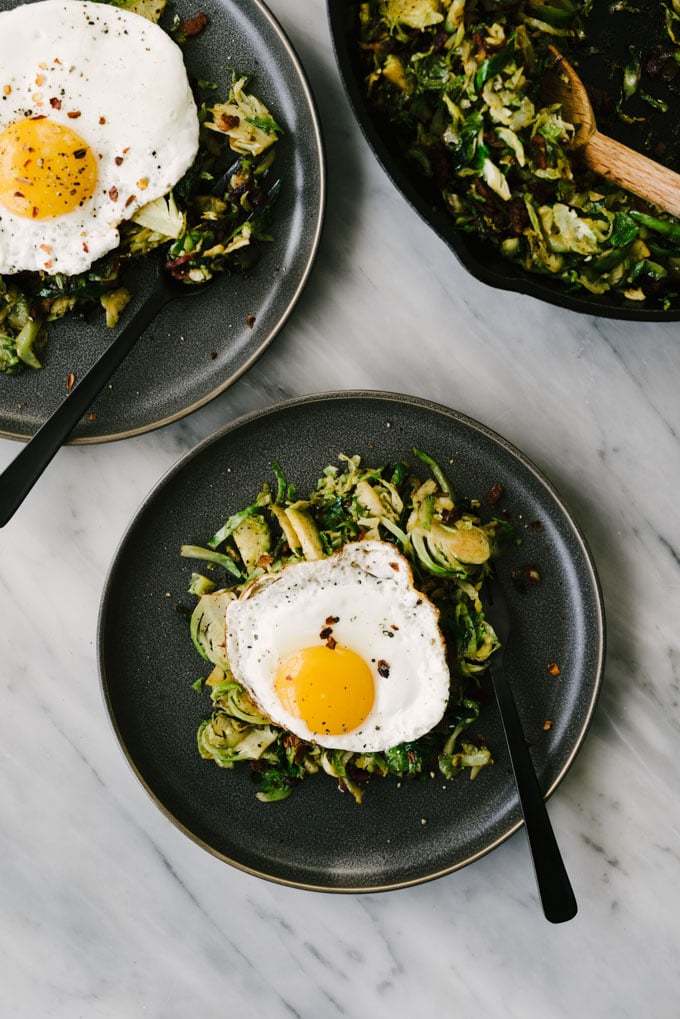 We've got a whole new way for you to enjoy your sprouts! This delicious hash is full of sautéed Brussel sprouts, bacon and a "dash of red pepper flakes and cracked black pepper". Top it off with a fresh fried egg and you've got yourself a quick and easy breakfast.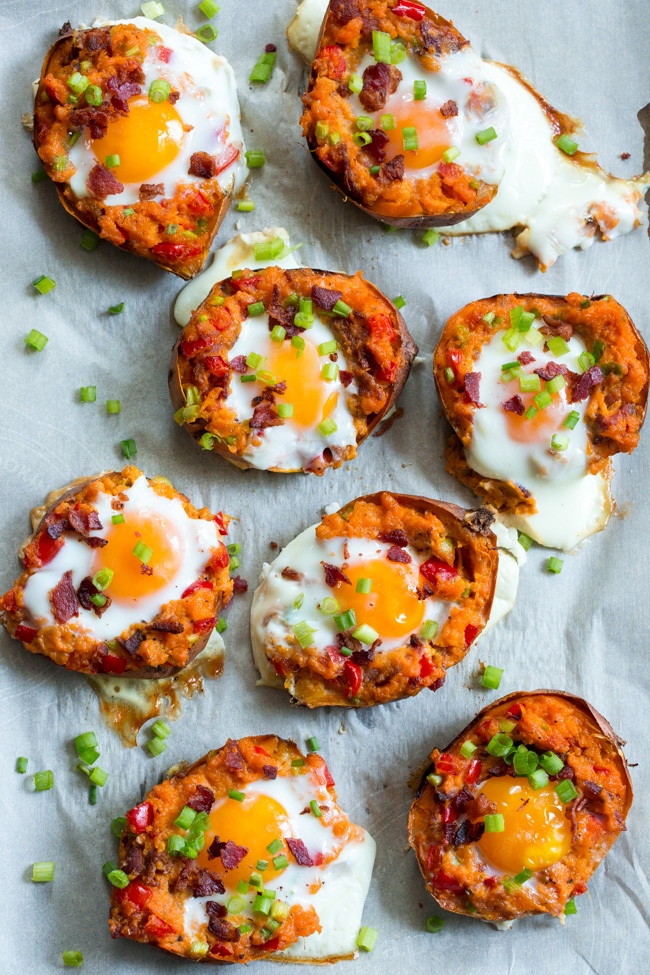 This is your classic twice baked potato, revamped. Paleo Running Momma uses sweet potatoes and loads up on bacon, onions, peppers, and finally "bakes perfection with eggs!". It's really hard not to get excited about a tray full of these for breakfast.