Accordion Cookies Will Be Your New Tradition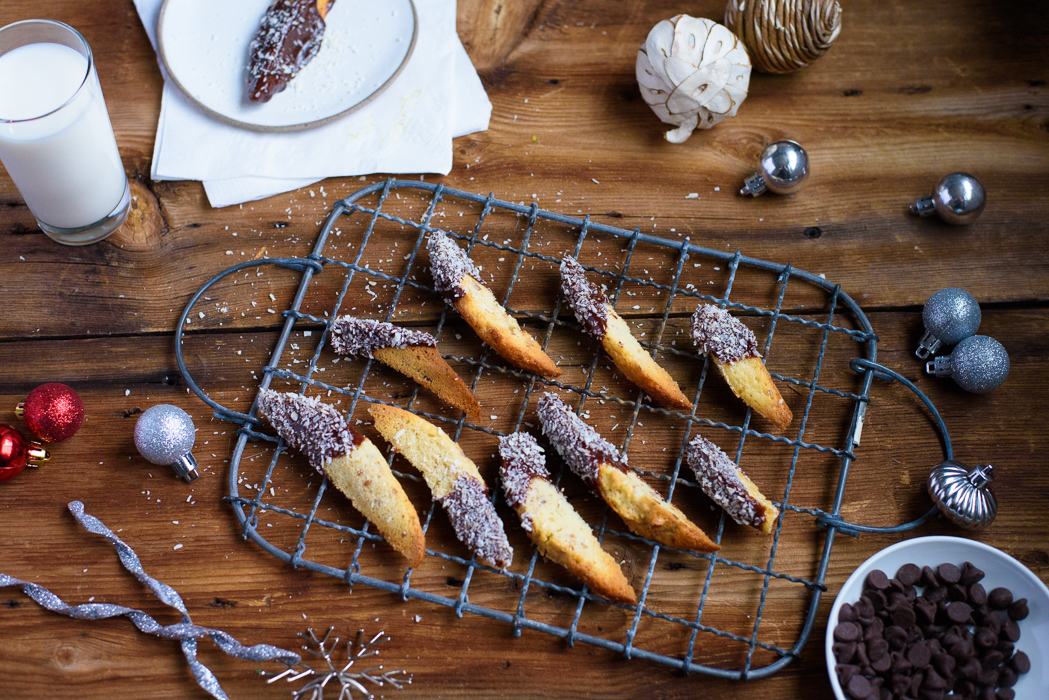 Accordion cookies are a classic recipe from a Pillsbury contest in the 1950's. A perfect tradition to try out this year!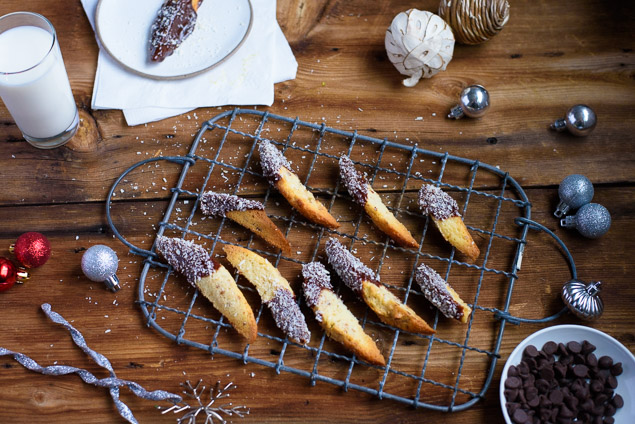 Accordion cookies are one of my fondest holiday memories growing up.
When I realized that most of my friends had never heard of or tasted one I knew I had to write a post on them.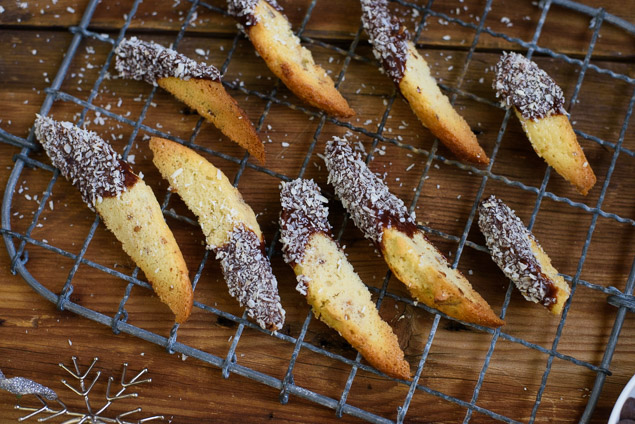 They were originally created by Gerda Roderer who entered them in the 1957 Pillsbury bake off contest and won.
We start off fairly basic.
Sugar and butter cream together: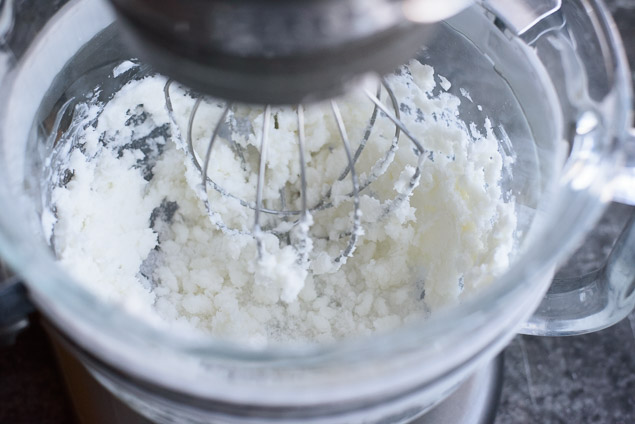 Add vanilla and eggs.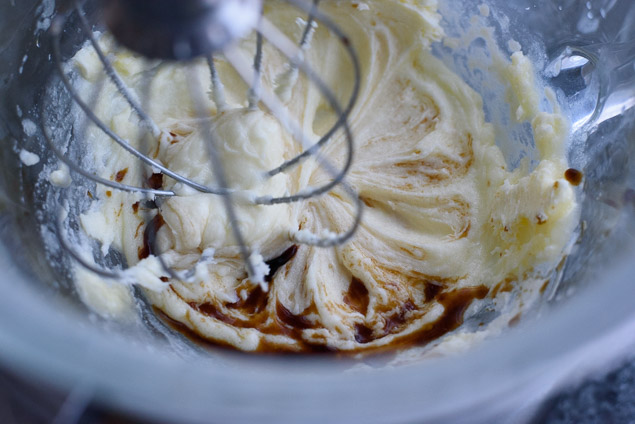 Add flour and salt and mix well. Then stir in walnuts.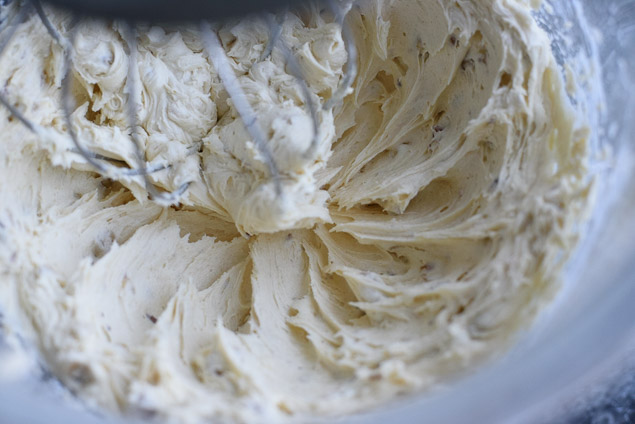 A fairly basic cookie at first look of the batter is made special by the homemade foil pan that you construct.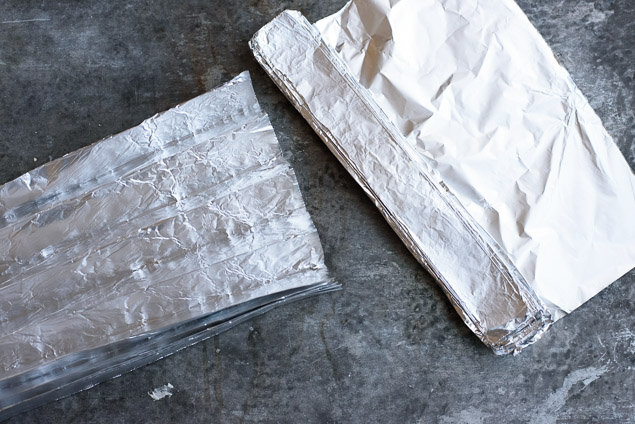 This was my job as a child.
Back and forth and back and forth we would pleat the foil. Grandma always made lots of cookies when she made cookies so we would have plenty to give away.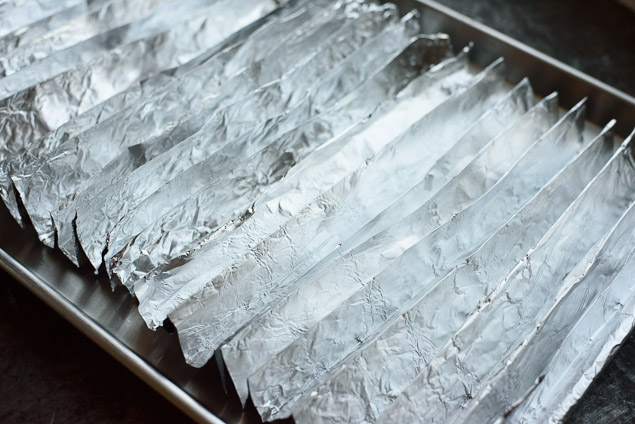 Then we would carefully come along each pleat and drop in a tiny amount of dough. And then into the oven they went!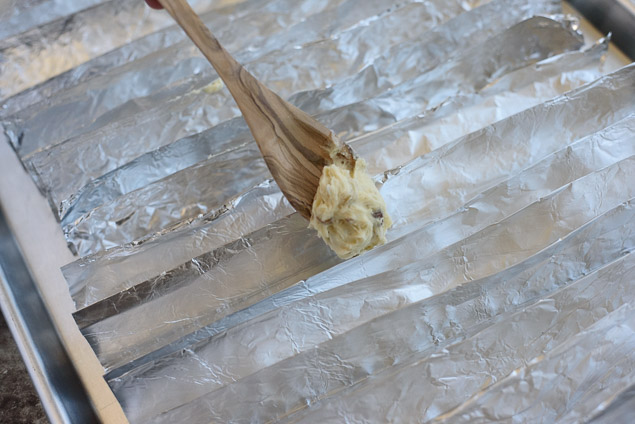 I remember pressing my face against her vintage double oven.
Watching the cookie batter spread into the pleats and then slowly turning light brown as they crisped on the edges.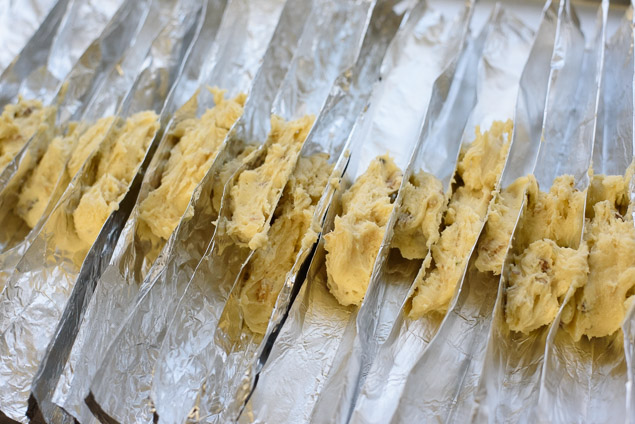 Grandpa could never wait for them to cool and taught us the expert way of getting grandma distracted so we could sneak into the kitchen to steal a piping hot cookie off the trays. Grandma would come chasing him out of the kitchen with her kitchen towel exclaiming, "Oh, Robert!" before laughing in resignation as we all ran out.
Of course the foil trays always gave us away with the missing cookies but really… I don't think Grandma really minded.
Some years they were plain and others dipped. This year my niece dipped them expertly and sprinkled coconut flakes on them to look like snow. They take well to anything a biscotti would… nuts, crushed candies, chocolate shavings.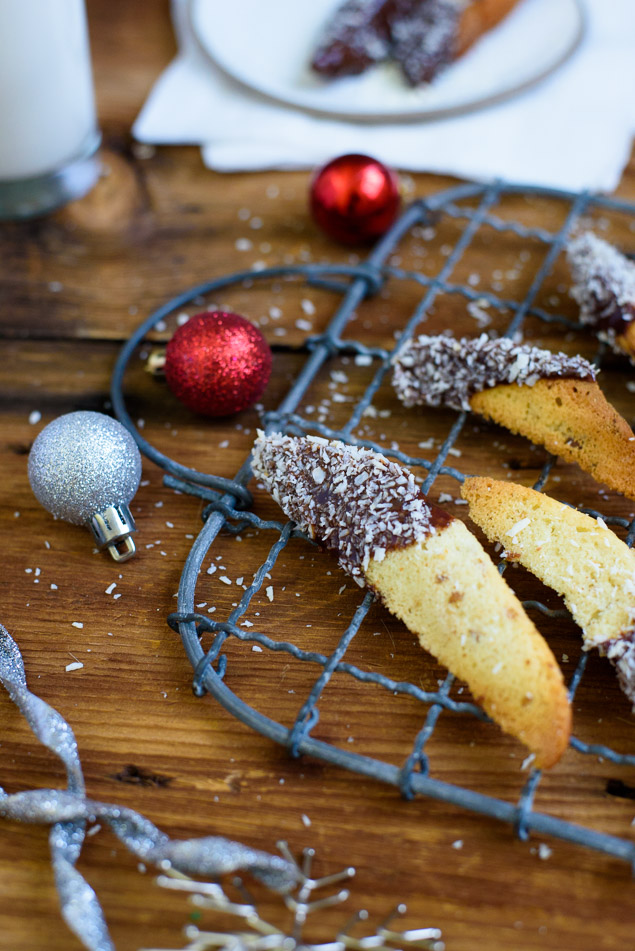 I will always remember Grandma's house with a pile of these cookies on a plate. Sitting on those tall spinning chairs at her kitchen counter dunking them into cups of icy cold milk. They are a fabulous cookie but I know more than anything it was the love that they were made with that stuck with me most.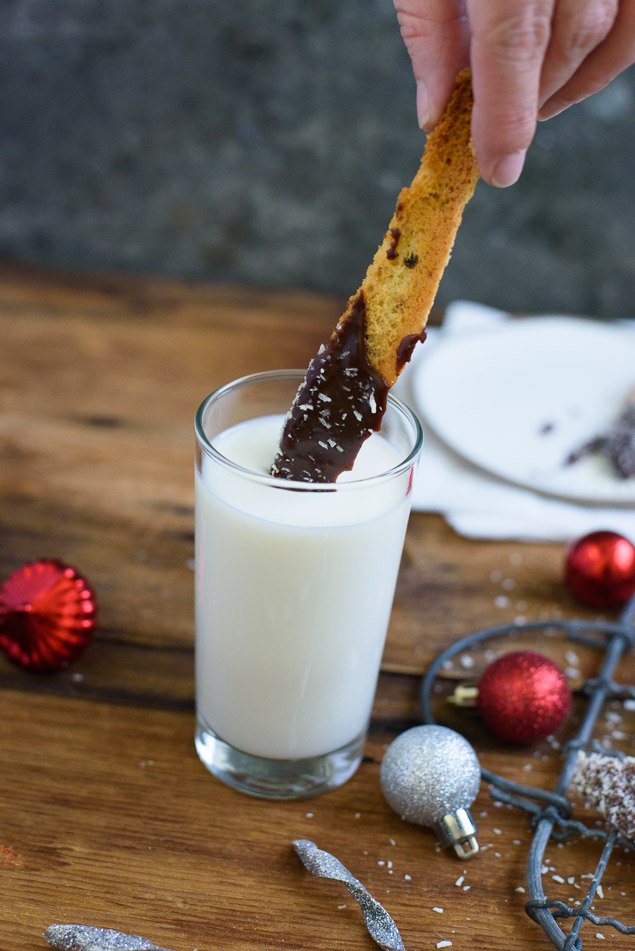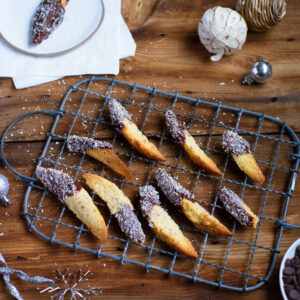 Ingredients
2

(1-yard) sheets heavy-duty foil

.75

cups

butter, softened

.75

cups

sugar

1

tsp

vanilla

2

eggs

1

cups

Pillsbury BEST® All Purpose or Unbleached Flour

.25

tsp

salt

.5

cups

chopped walnuts, if desired
Instructions
Heat oven to 325°F. Fold 1 sheet of foil in half lengthwise. Fold the double-thickness foil crosswise into 1-inch pleats to make an "accordion-pleated" pan. Place on ungreased cookie sheet. Repeat with second sheet of foil.

In large bowl, combine butter and sugar; beat until light and fluffy. Add vanilla and eggs; beat well. Lightly spoon flour into measuring cup; level off. Add flour and salt; mix well. Stir in walnuts. Drop rounded teaspoon of dough into each fold of foil. (Dough spreads during baking to form 4 1/2 to 5-inch long cookies.)

Bake at 325°F. for 18 to 26 minutes or until golden brown. Remove cookies from foil; cool completely. Turn foil over for second baking.