10 Tools to Help Picky Eaters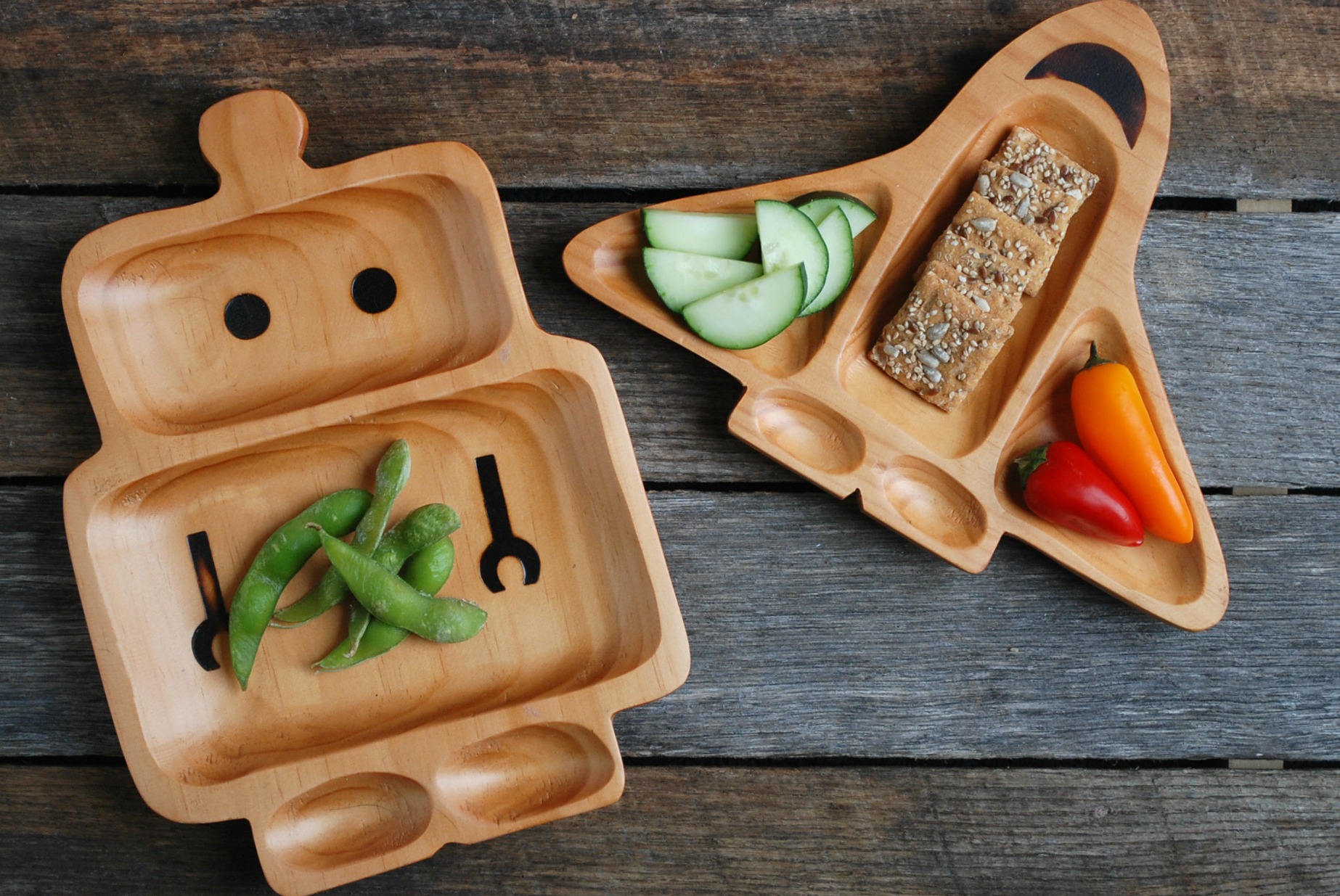 Though picky eating is usually a normal part of child development, it drives parents absolutely bonkers. And no wonder: It's tough to see your kids rejecting nourishing food you've spent time preparing. So if you're dealing with a stubborn eater at your table, check out these ten nifty tools and gadgets. They're designed to inject some fun into mealtime and food prep. And a little bit of fun can go a long way in making picky eaters feel more welcome at the table—and more receptive to what you're serving.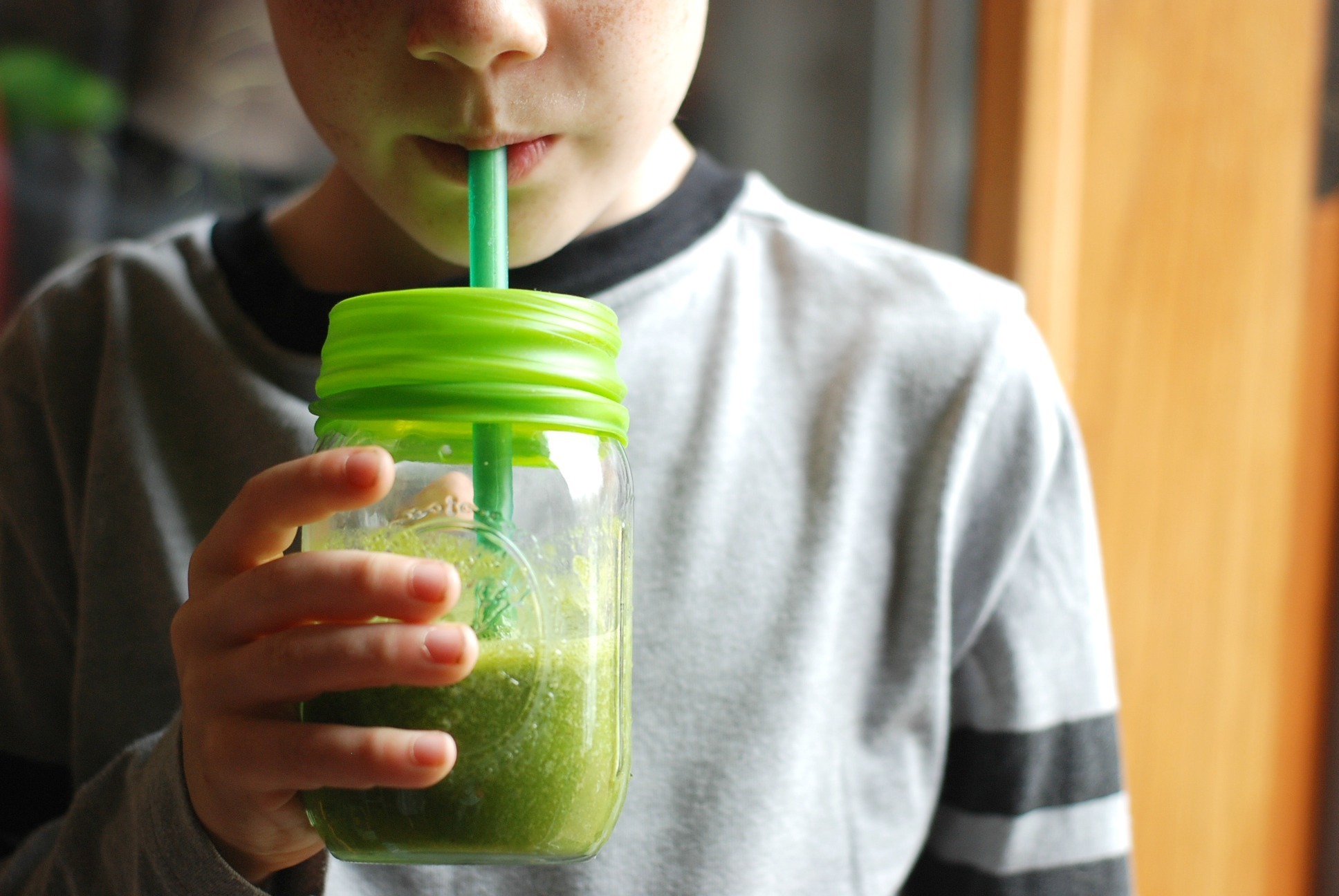 Talk about a win-win: Your kids will dig these colorful Siliskin Straw Tops from Silikids and you won't have to worry about spills. Play a game of matching the drink to the topper—like a green smoothie with the green top and a blueberry smoothie with the purple one. After they're done, the silicone tops and straw can be washed clean in the dishwasher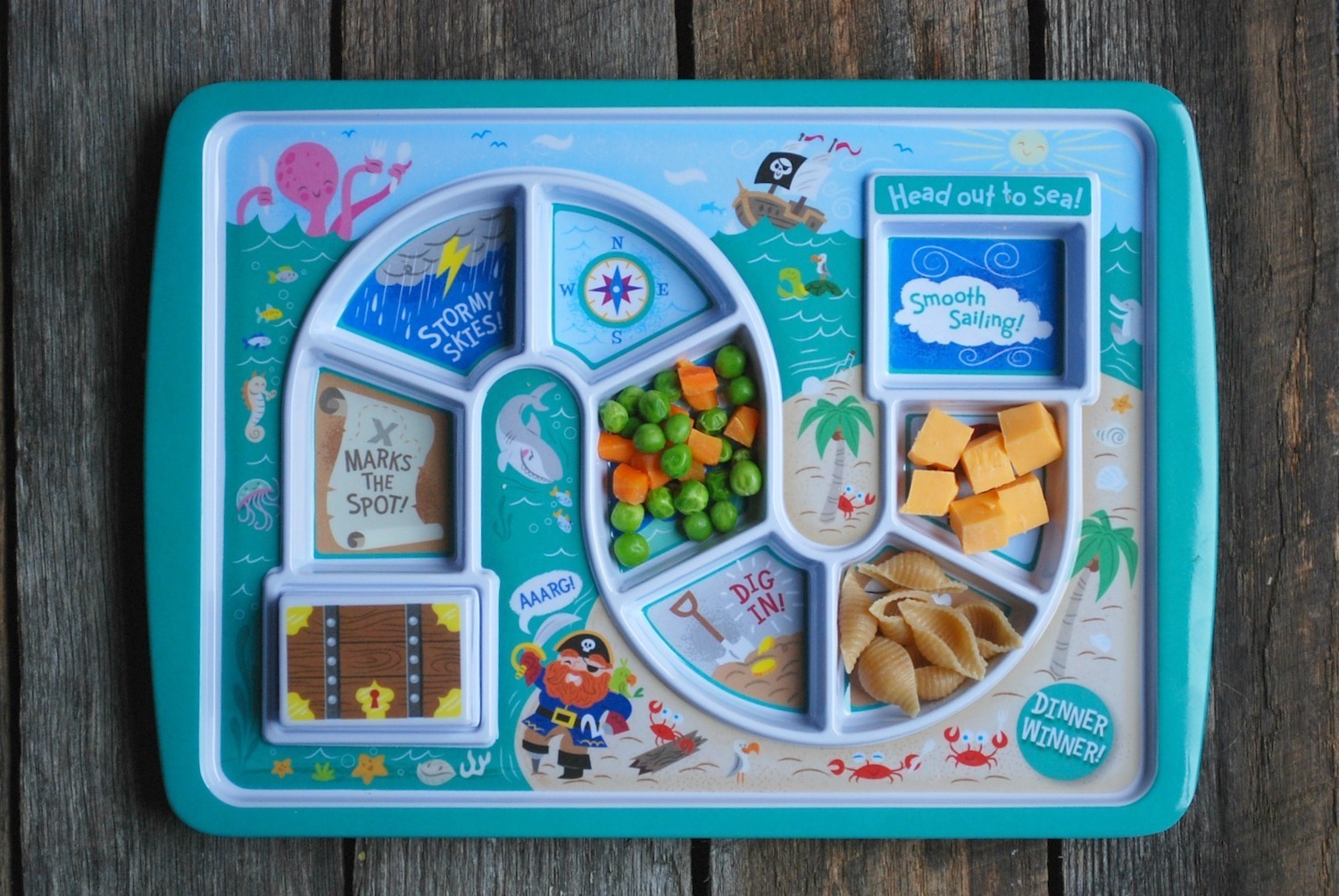 When you make mealtime enjoyable, your kids are more likely to want to come to the table and spend time there. The Fred & Friends Dinner Winner Plate lets kids play "the game of yum", munching on different foods along the game board and then uncovering the hidden surprise at the end, which can be anything from a small sweet treat to a sticker. The children's plates come in a variety of designs, including "Supper Hero" (featuring superheroes) and "Enchanted Forest" (with a castle piece hiding the treat).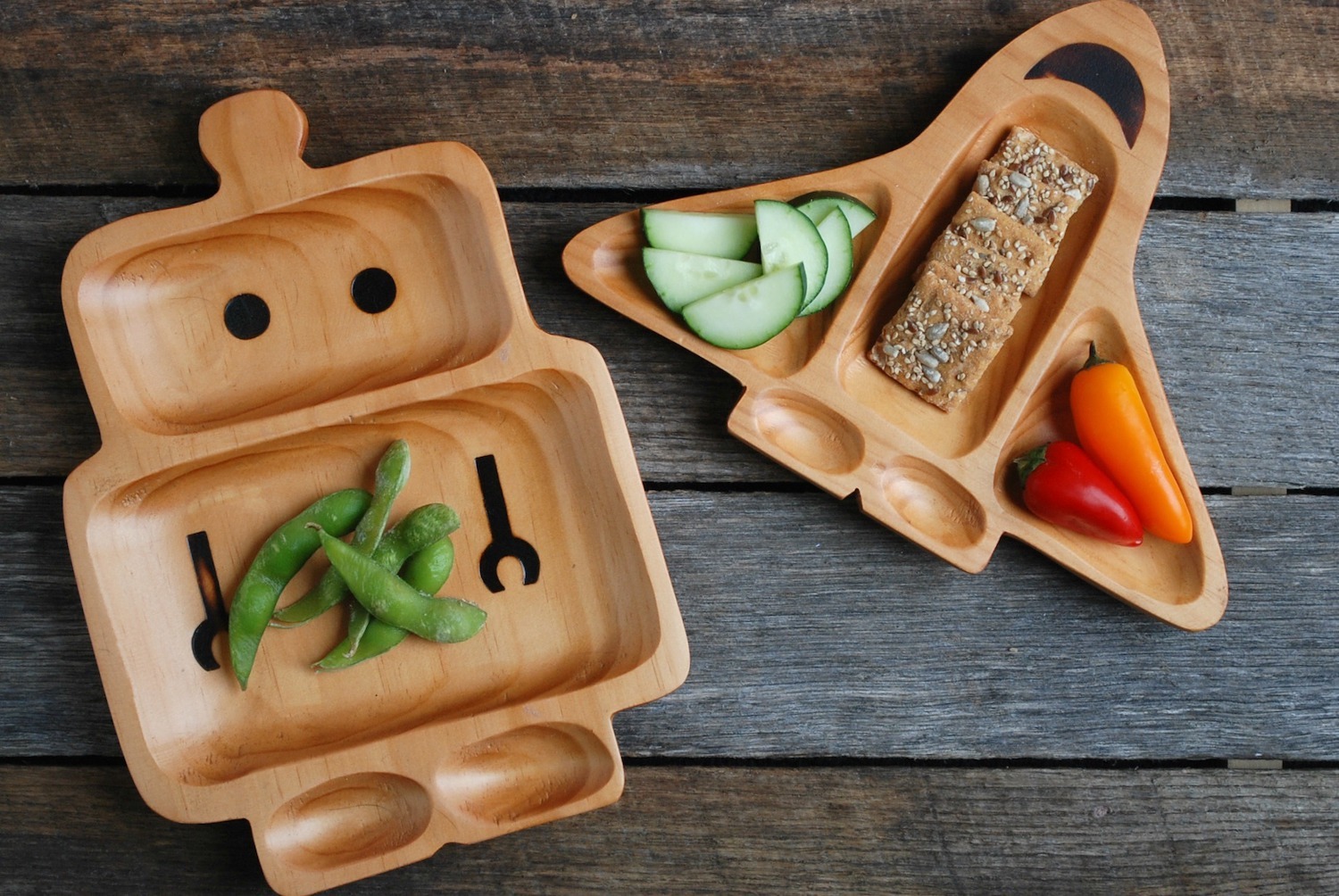 Picky eaters usually prefer to keep their foods separate at mealtime, so divided plates are a must. These Time Concept Inc.'s Petits et Maman wooden plates come in fun shapes like a panda, monkey, robot, and rocket ship and are just the right size for a meal for a young child or a snack for any age.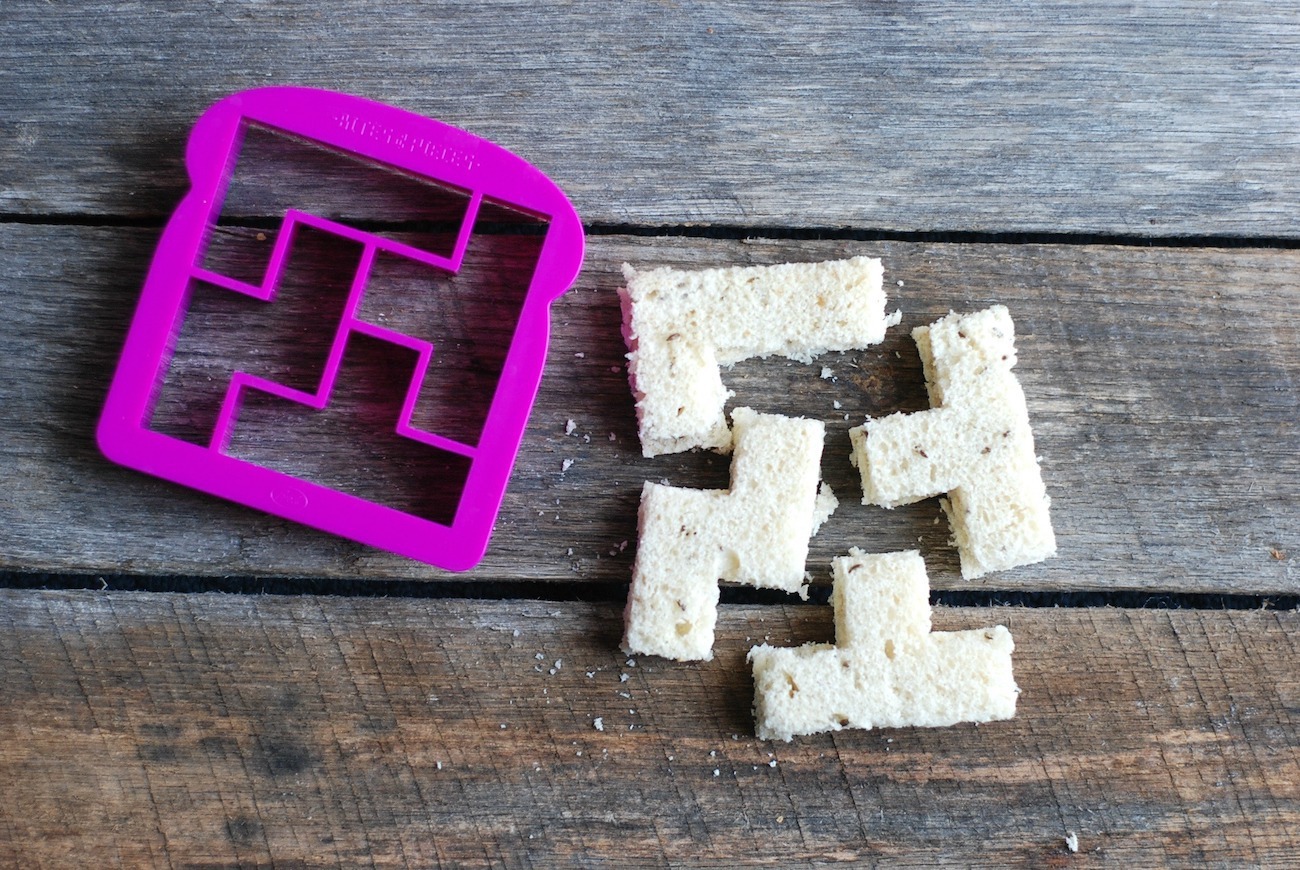 Surprise your child with a sandwich she can take apart and put back together as she's munching. The Bites & Pieces Puzzling Crust Cutter from Fred & Friends makes quick work of a sandwich for a lunchbox or piece of toast for breakfasts and lets kids play with their food while they're nibbling.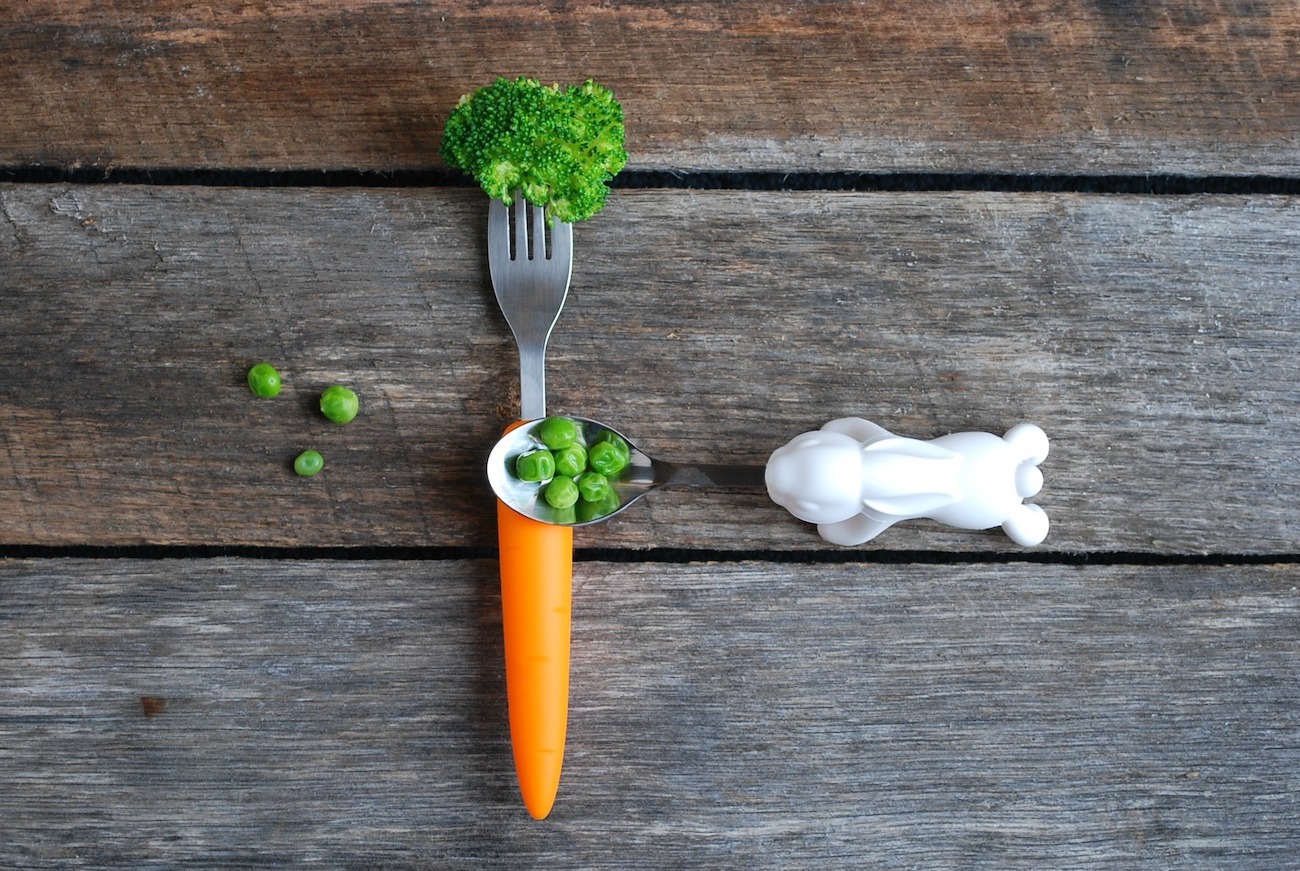 Your little eater can help the white rabbit nibble on its veggies—while getting a few bites herself. These adorable Fred & Friends Snack Rabbit utensils nestle together, so they take up less space in the utensil drawer.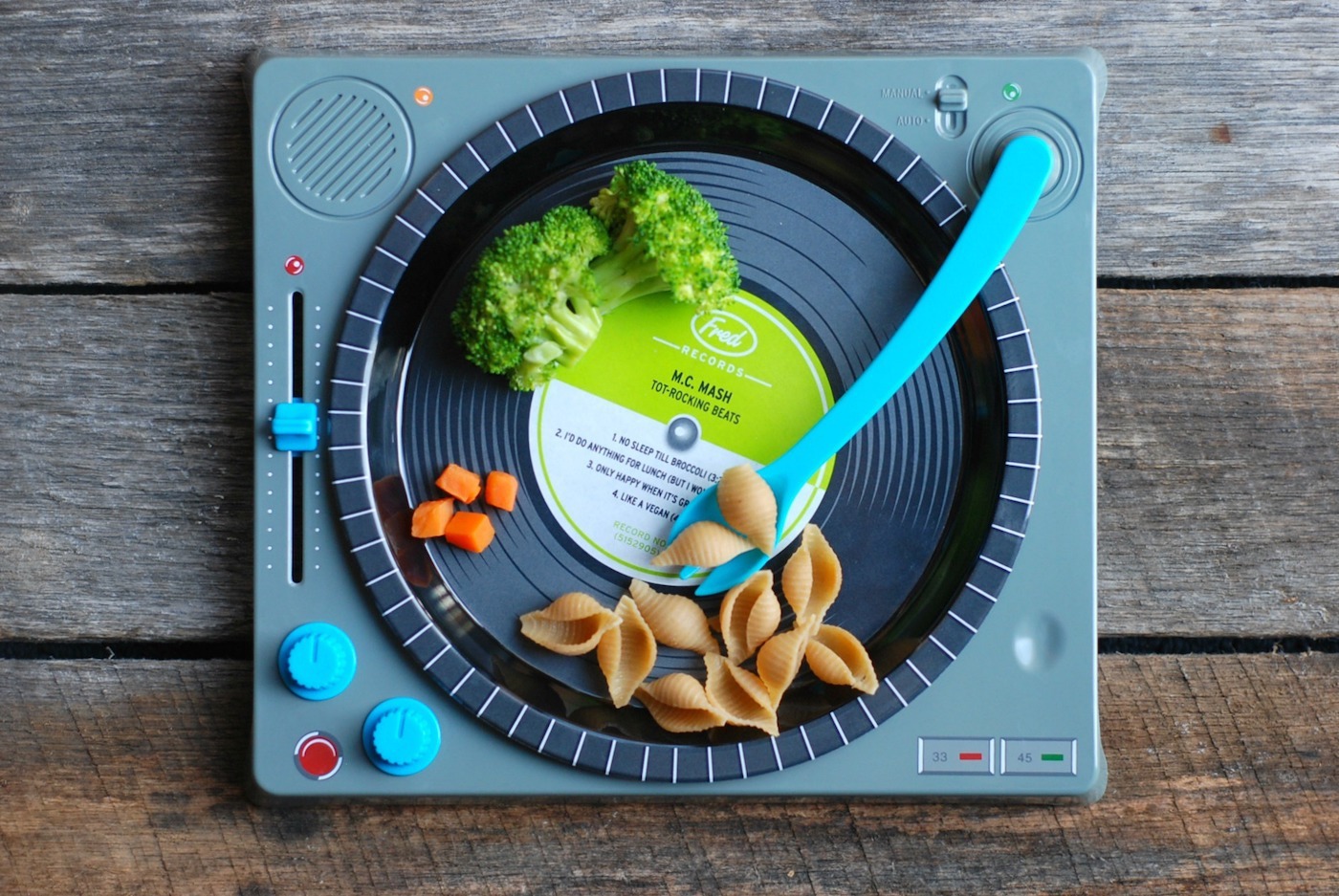 It's hard to say who will love this Fred & Friends Dinner DJ plate more: the kids–who will delight in turning the knobs, pushing the levers, and spinning the plate at mealtime–or the grown-ups, who will get a kick out of this blast-from-the-past turntable, complete with songs like "No Sleep Till Broccoli" and "Like a Vegan".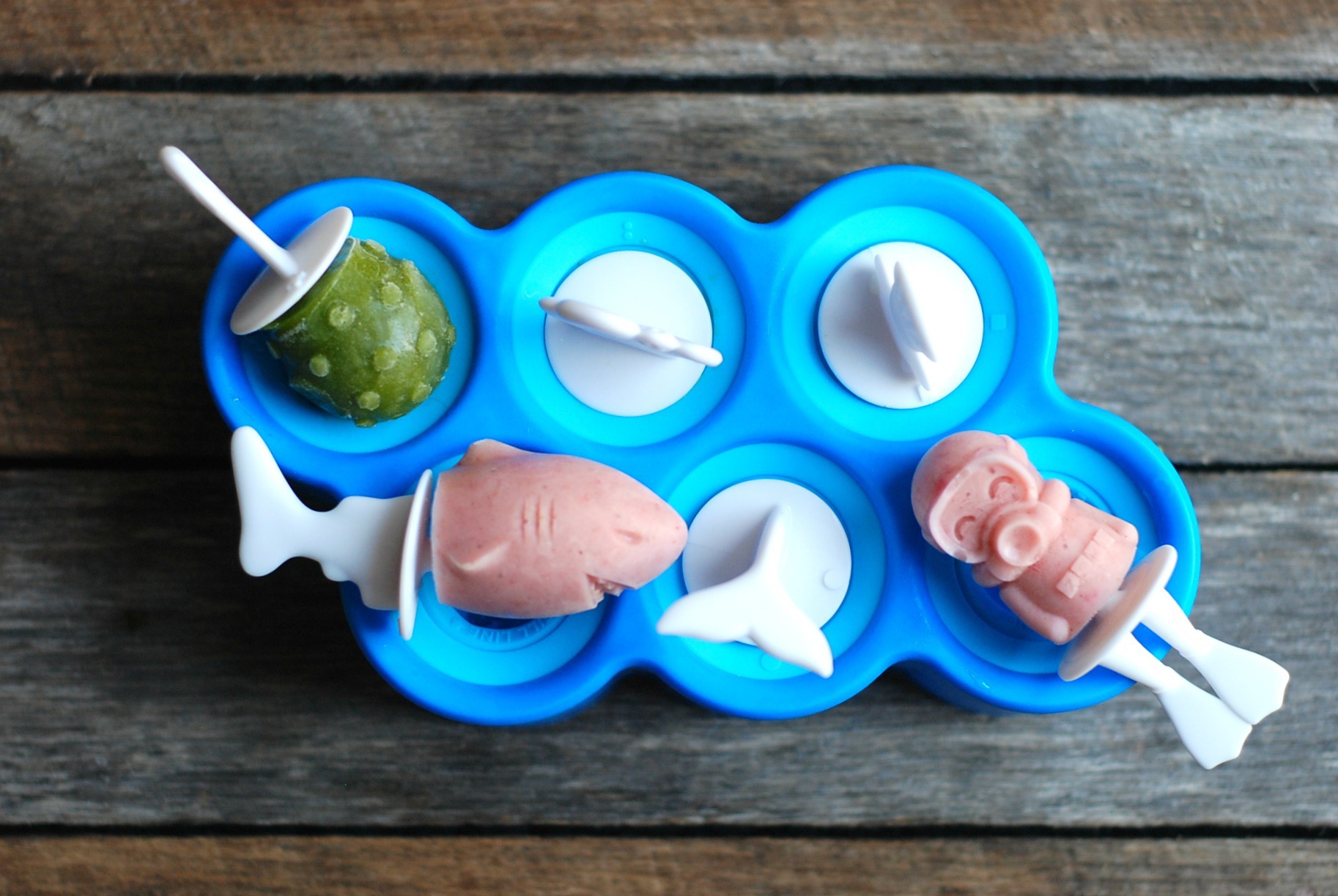 Kids love popsicles—so turn a wholesome smoothie recipe into colorful ice pops they'll gobble up. Blend veggies like spinach and beets and any kind of fruit with milk and yogurt, then pour and freeze into these Zoku Fish Pop Molds. They're easy enough for kids to pull and release from the molds all by themselves. The shark, clownfish, octopus, whale, pufferfish, and scuba diver shapes–with matching tails (or feet!) — make healthy eating fun.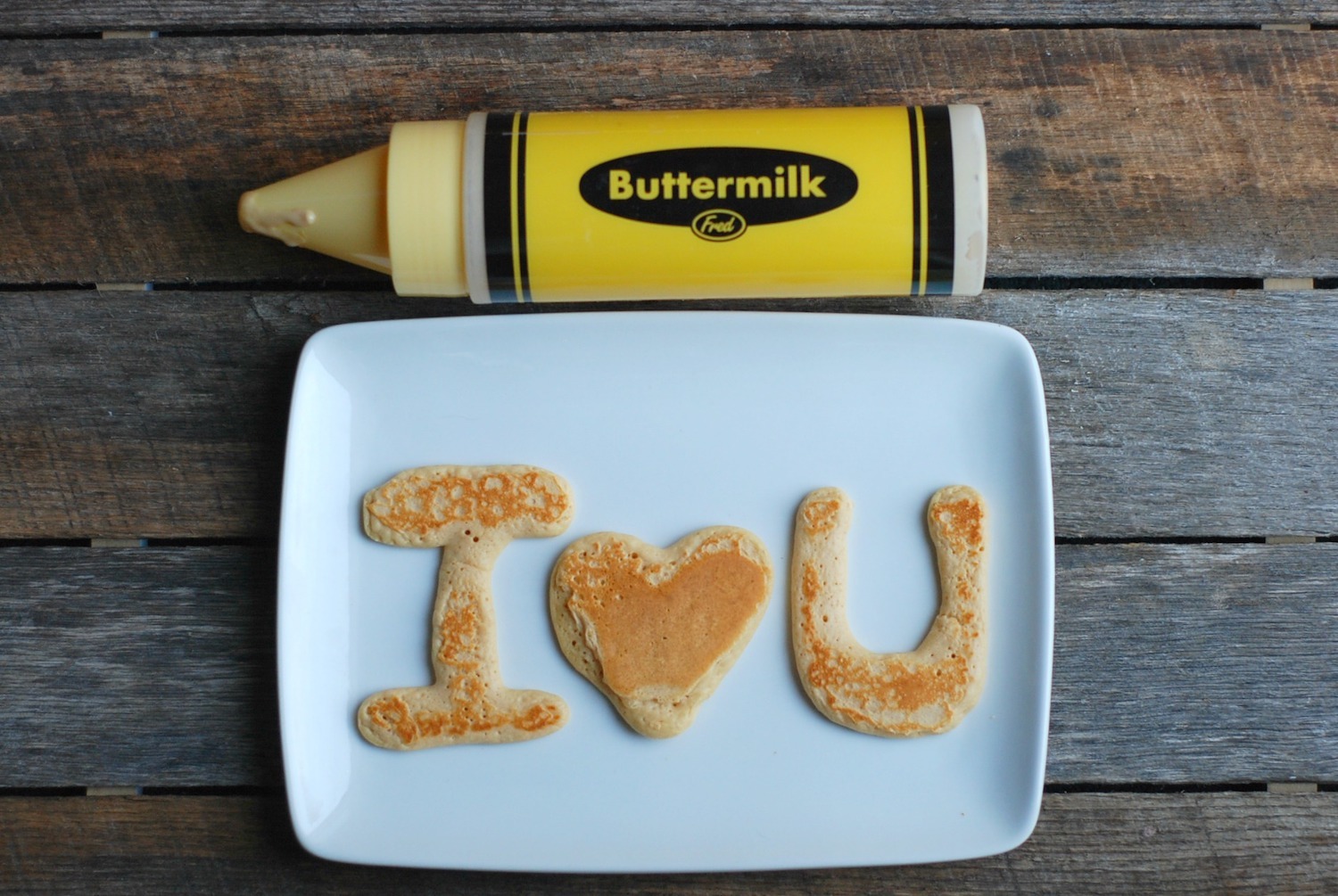 Put a smile on their faces first thing in the morning by cooking up pancakes in fun shapes or words with the Fred & Friends Crayum Batter Bottle. Better yet, have your children help you create a plate full of designs then "decorate" them with yogurt and fresh fruit.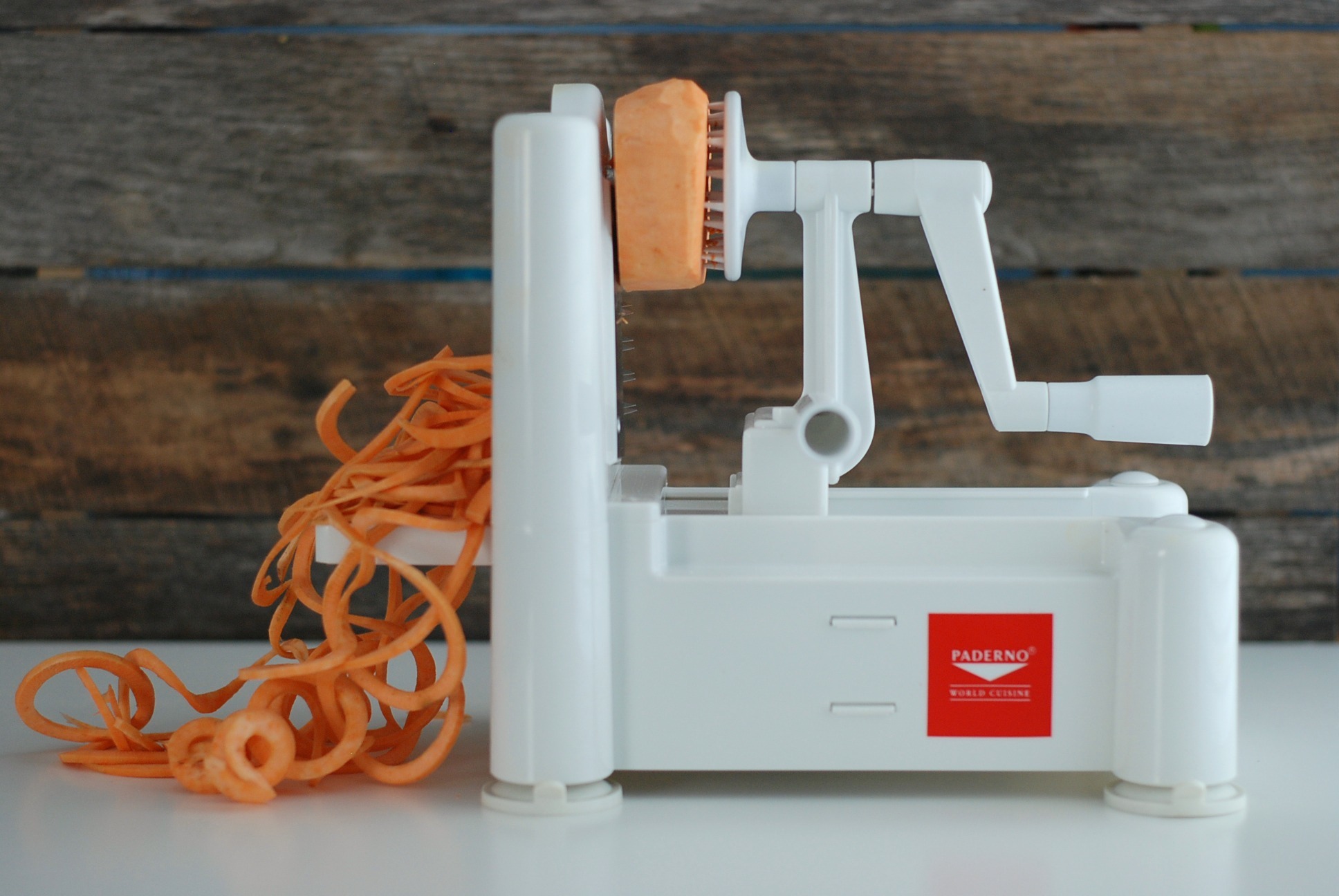 Spiralizing veggies is all the rage with grown-ups—but the silly shapes are just perfect for reluctant eaters too. The Paderno World Cuisine Spiralizer comes with different blades for transforming fruits and veggies into spirals and ribbons. Have your kids help you operate the slicer, which holds firmly onto the counter with suction feet. The blades store neatly and safely away in the slicer when not being used.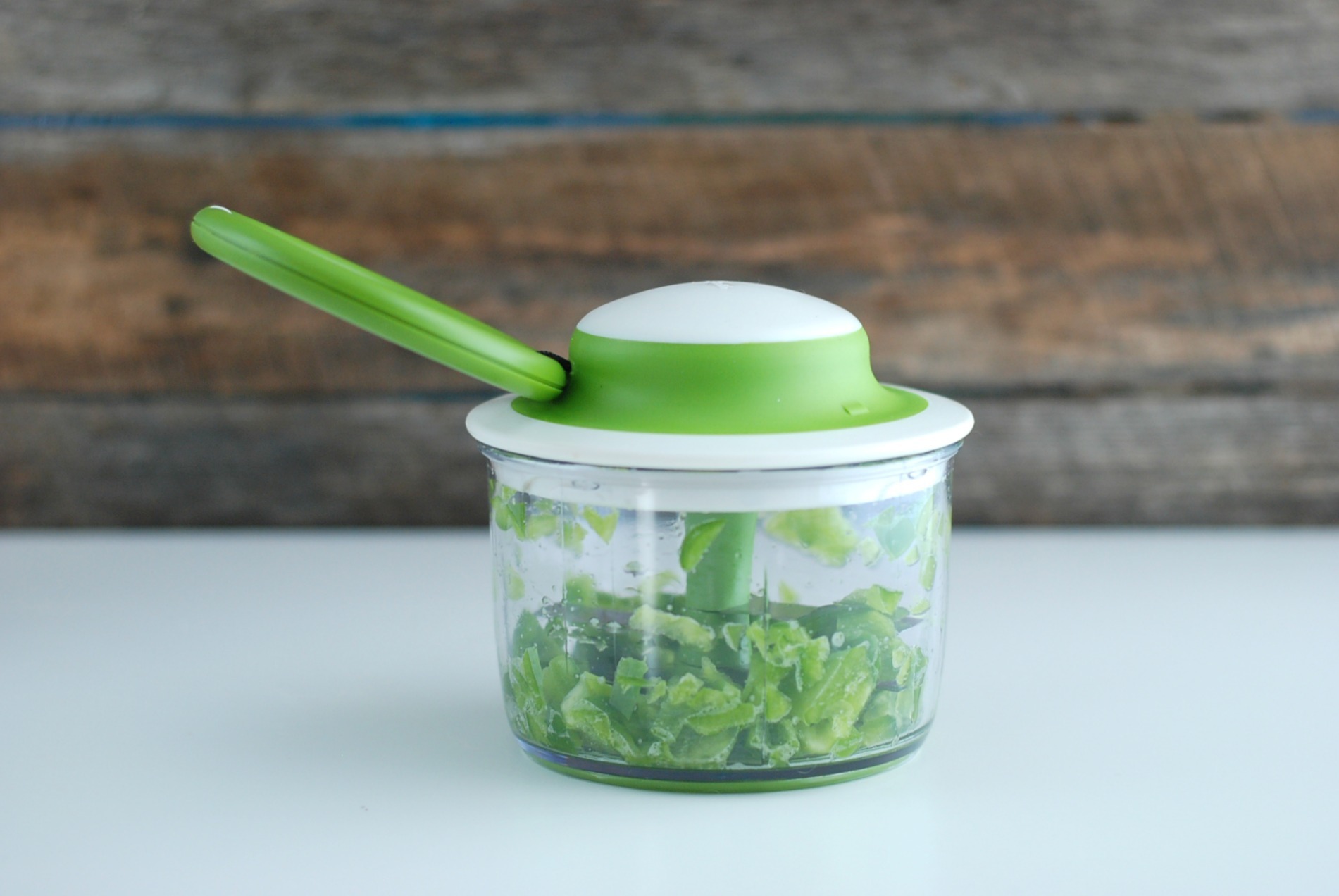 When kids help prepare a meal, they feel ownership in it—and they're more likely to try what they've created. The Chef'n Veggichop is simple and safe for even little kids to use, and they'll love pulling the ring and watching large chunks of fruits and veggies transform into small bites. Have them count the number of pulls for the size you want: 5-6 pulls for a coarse chop, 20+ for a puree, or anywhere in between.