10 Star Wars Housewares Products to Take You to a Galaxy Far, Far Away…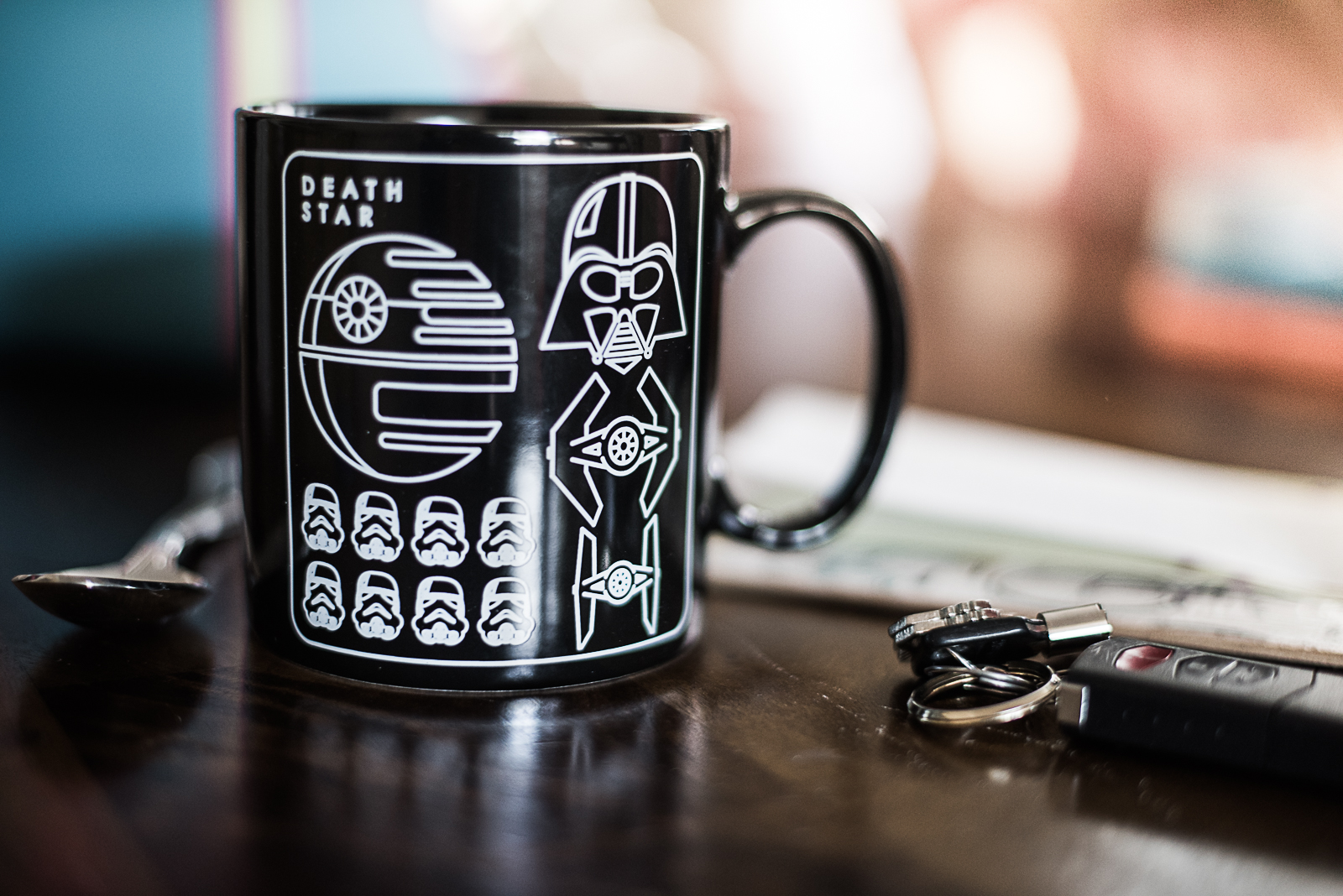 Bring your love of Star Wars into your home with these Star Wars-themed products that will make you feel the force.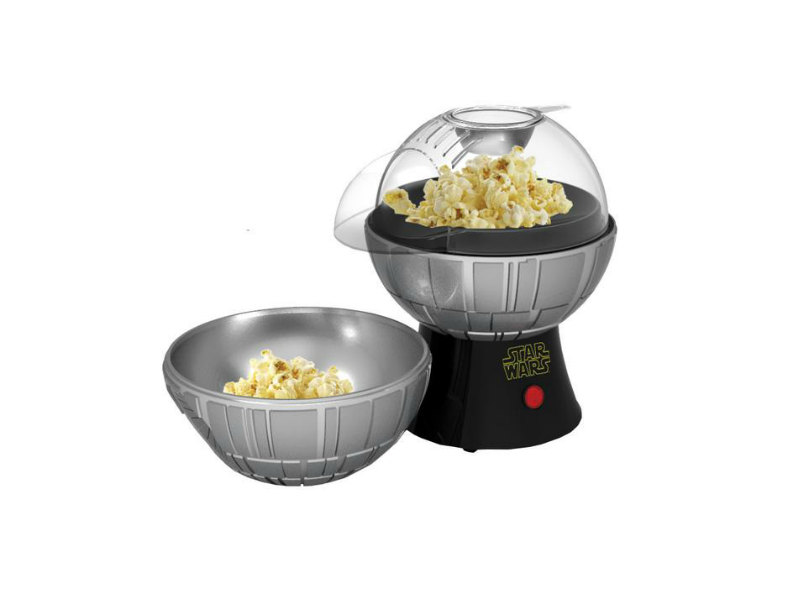 You can use this air popper every time you watch your favorite Star Wars movie… or every day.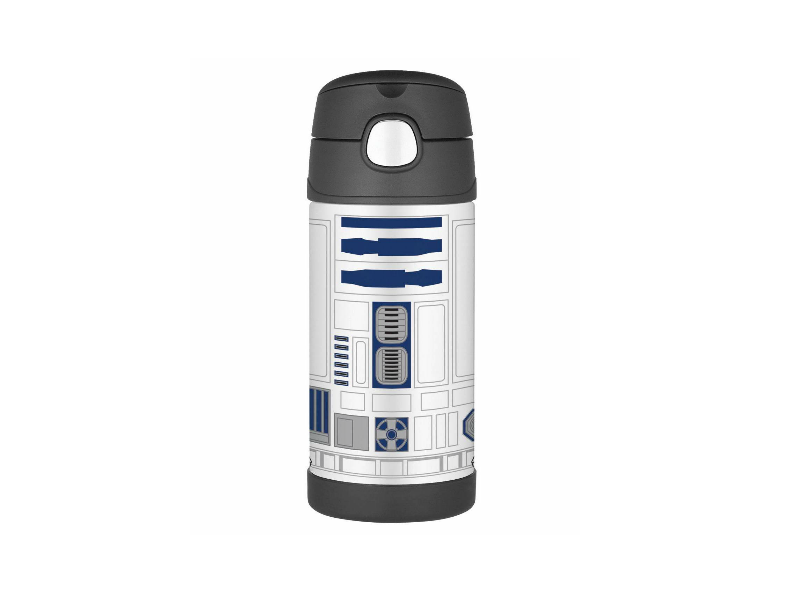 Can you think of a better way to keep hydrated??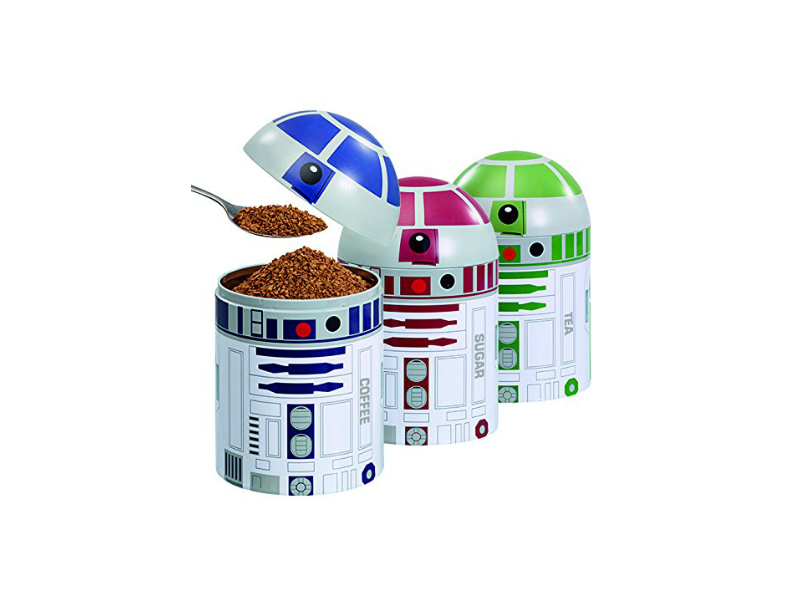 Keep your kitchen organized while showing off your love of Star Wars!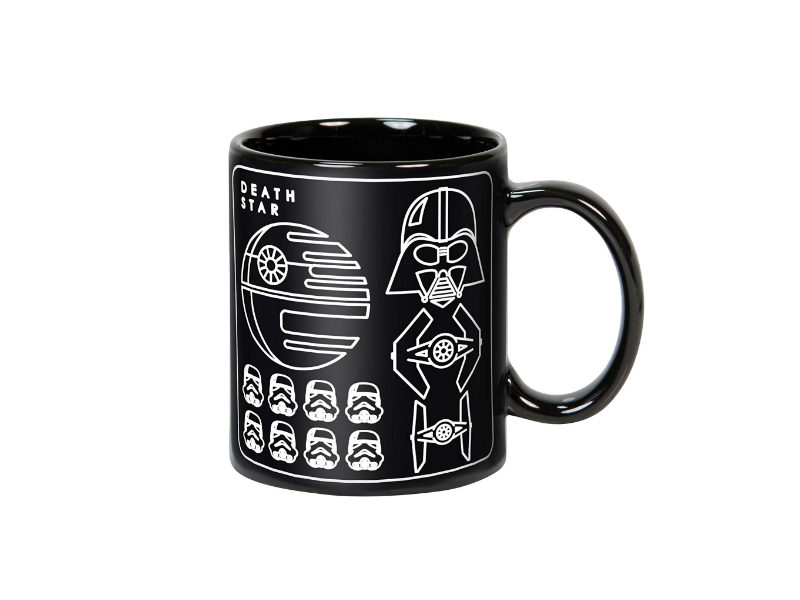 With images of the Millennium Falcon and the Death Star, it's the perfect gift for any Star Wars fan to enjoy their morning coffee.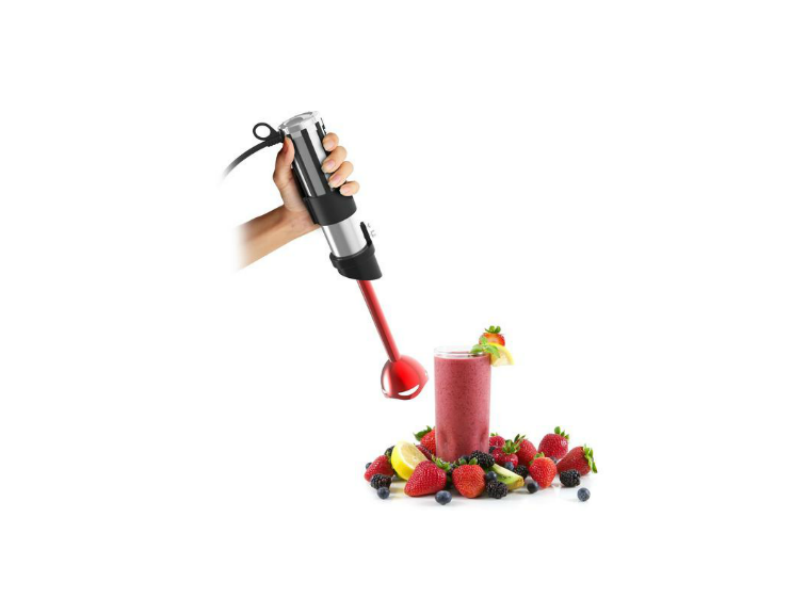 Modeled after Darth Vader's light saber, you'll feel powerful every time you use this to blend up your favorite soup or sauce.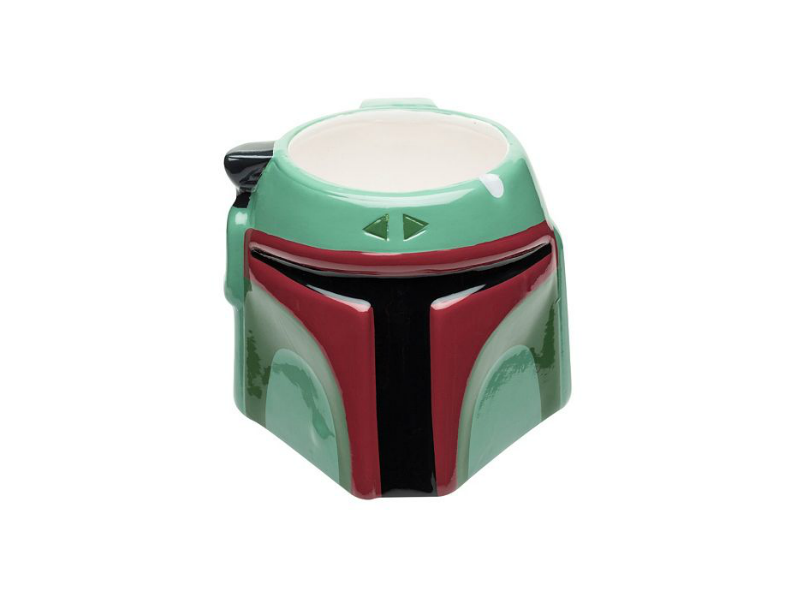 Your coffee has never tasted better.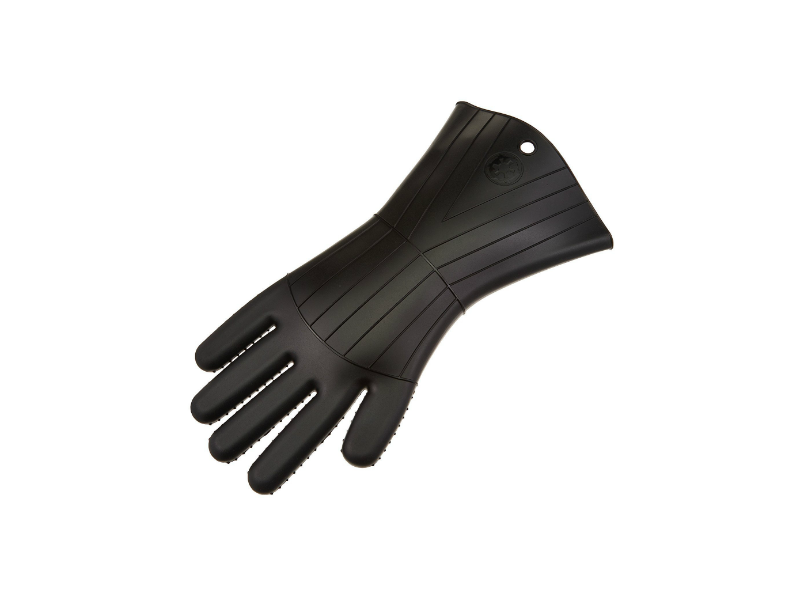 Embossed with the Empire insignia, this oven mitt has great anti-slip grip and is as functional as it is cool.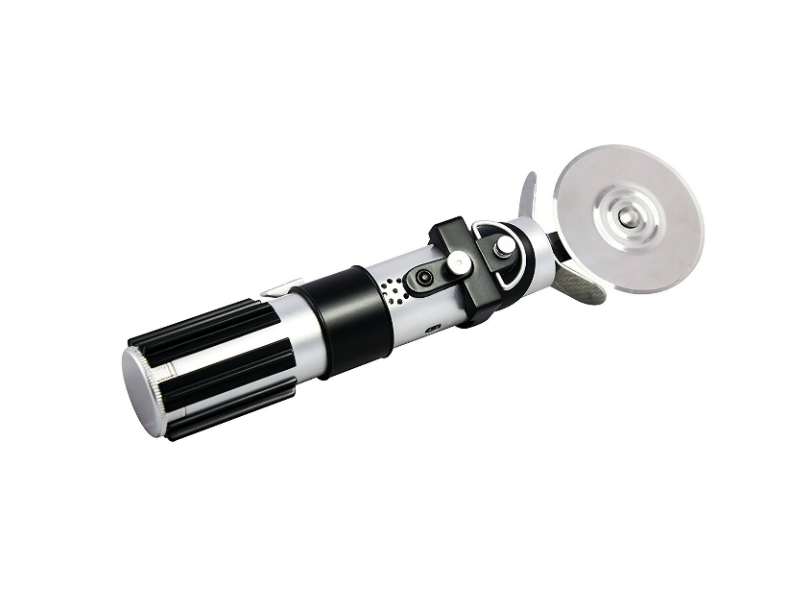 Light saber noises are activated as the pizza is cut!! We're in.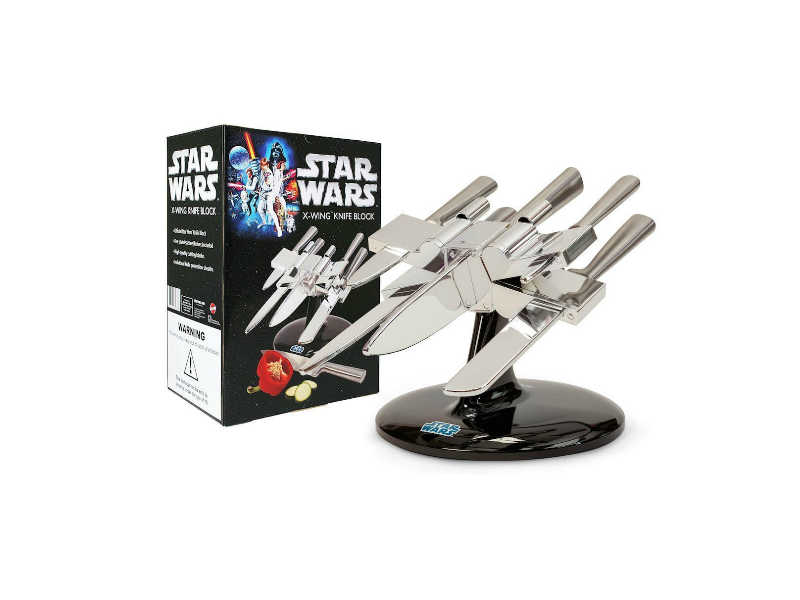 Wouldn't this look cool on your counter?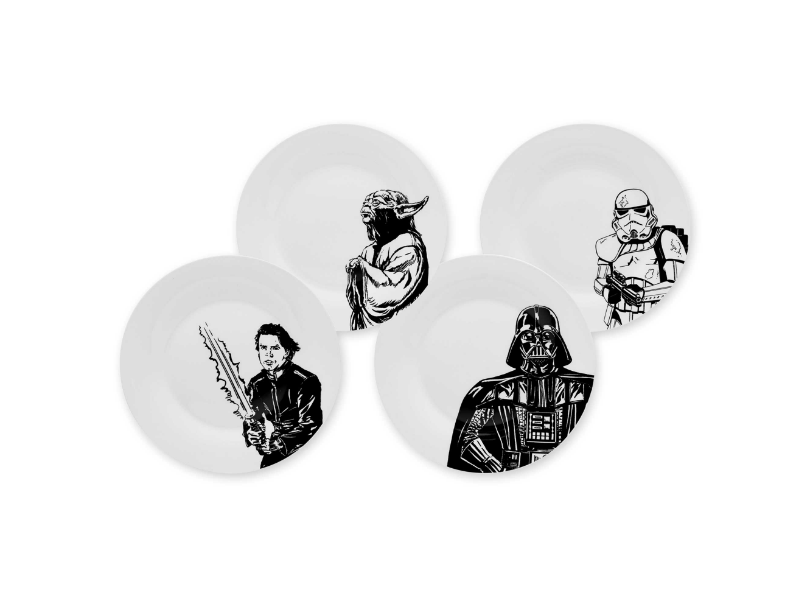 Enjoy eating with your Star Wars favorites on these beautiful ceramic plates.
May the force be with you.