Your Guide to Making Sure Your China Cabinet is Stocked for the Holidays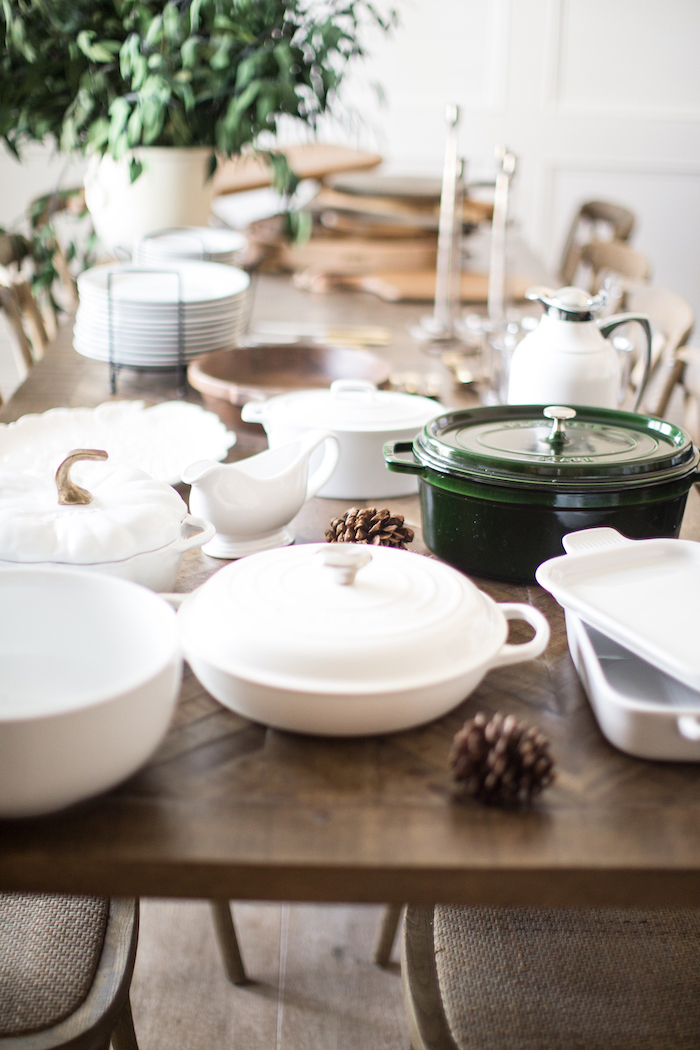 Prepping for the holidays can save you so much time during the busiest season of the year. There are many projects, side dishes and even decor you can prepare before your guests arrive. One of the things I like to check off my list is to take a quick glance of all my dinnerware, glassware and serving pieces to make sure I have enough of each for each guest I invited. There's nothing worse than not having enough spoons, plates or glasses for each person!
Here are a few things you should also think about stocking up on before your guest ring your doorbell on Christmas Day!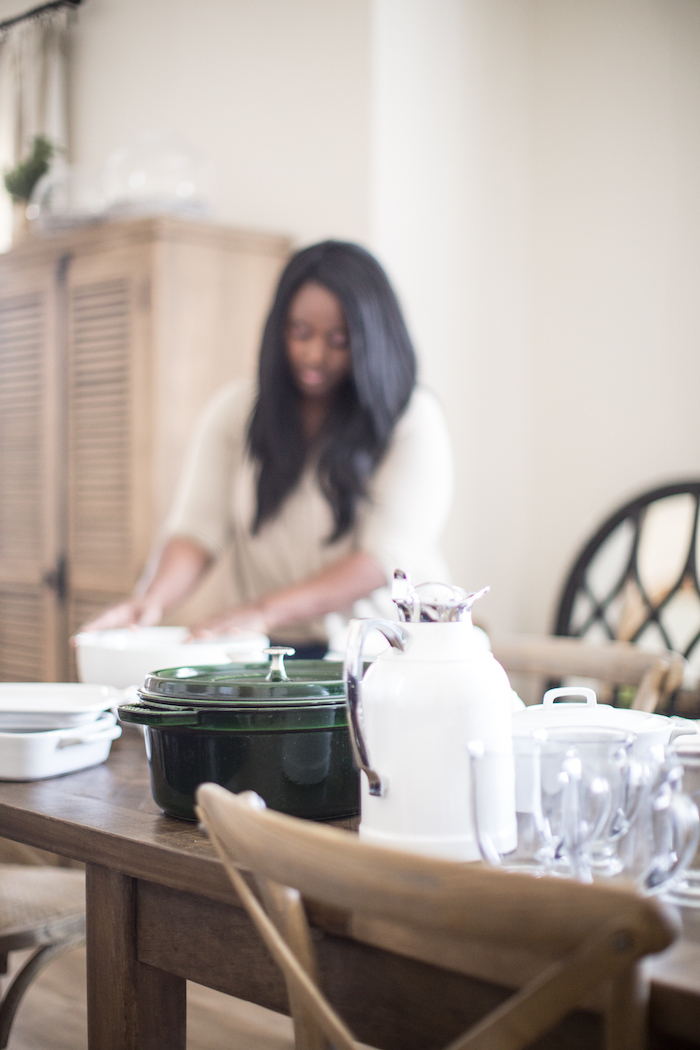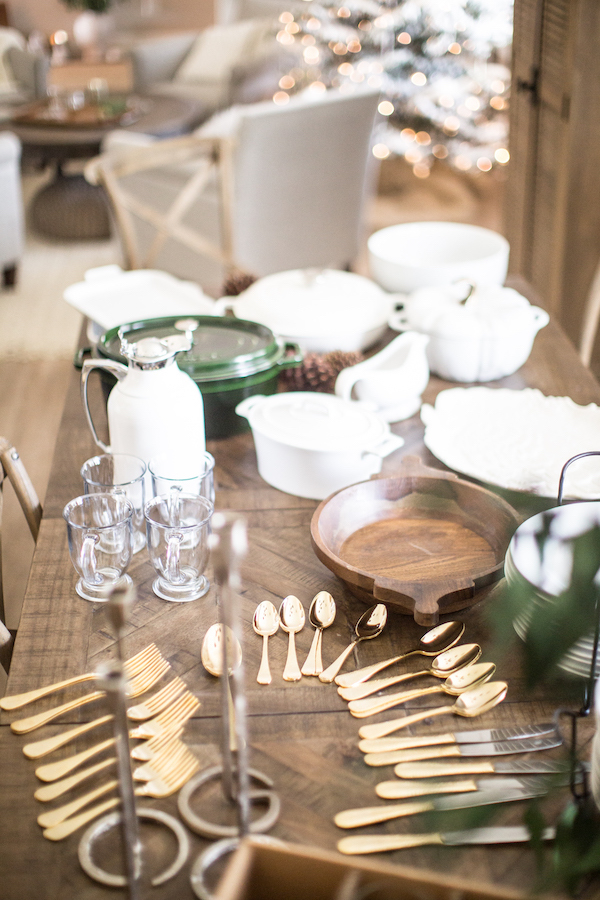 Glassware
Take a good look at how many glasses you have. In general you'll need a set of wine glasses, water glasses and if you are serving tea and coffee for dessert, mugs. Make sure you have enough for each guest and a few extra!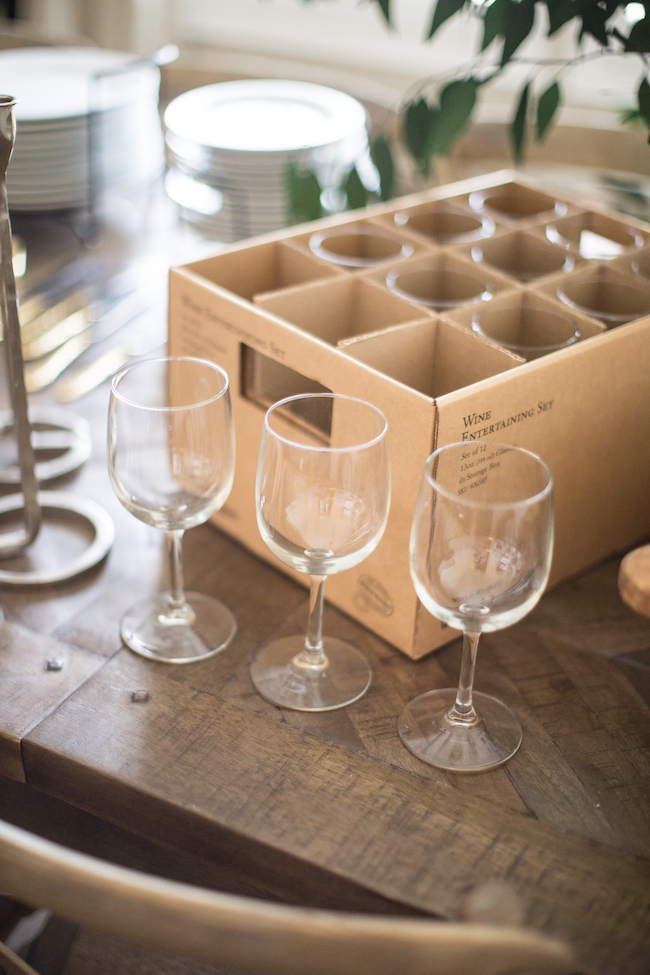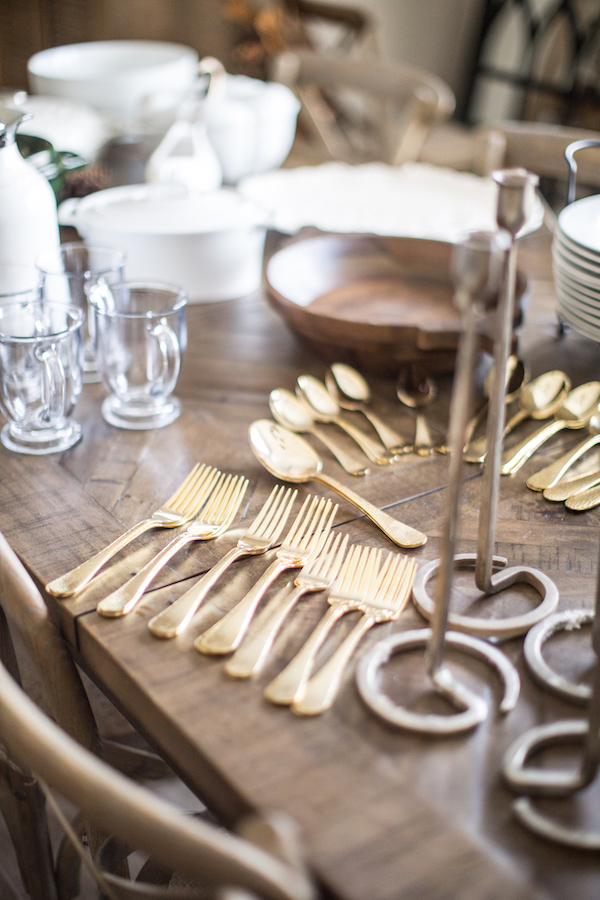 Dinnerware
Are you serving your meal up buffet style? I love having these ready to go plates stacked up right next to the food so guests can serve themselves. Ten Strawberry Street has these perfect catering sets just for occasions like this! I like having a full stock of both dinner plates and dessert plates on hand.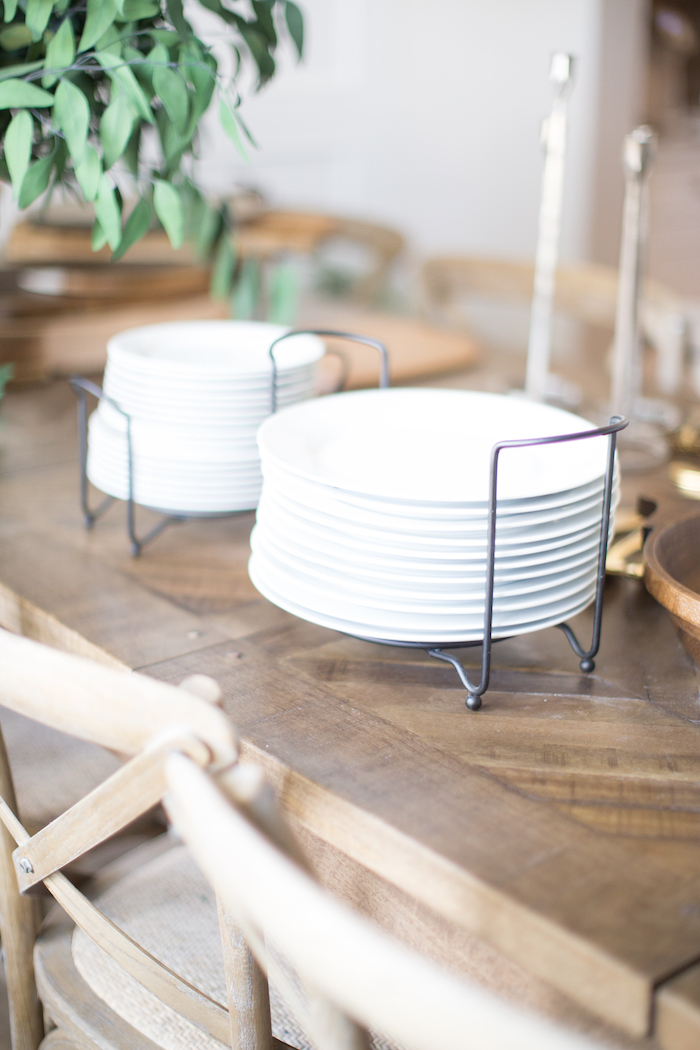 Servingware
Take a look into your pantry and see what you'll need to serve your main and side dishes. Will you need a platter large enough for a turkey? What about a gorgeous oval cocotte for roast beef? Will your sides be served in bowls? Or will you want them under a warmer? Now is the time to upgrade a few pieces or add to your collection! The Staub pumpkin cast iron dutch oven is one of my favorites for both Thanksgiving and Christmas time!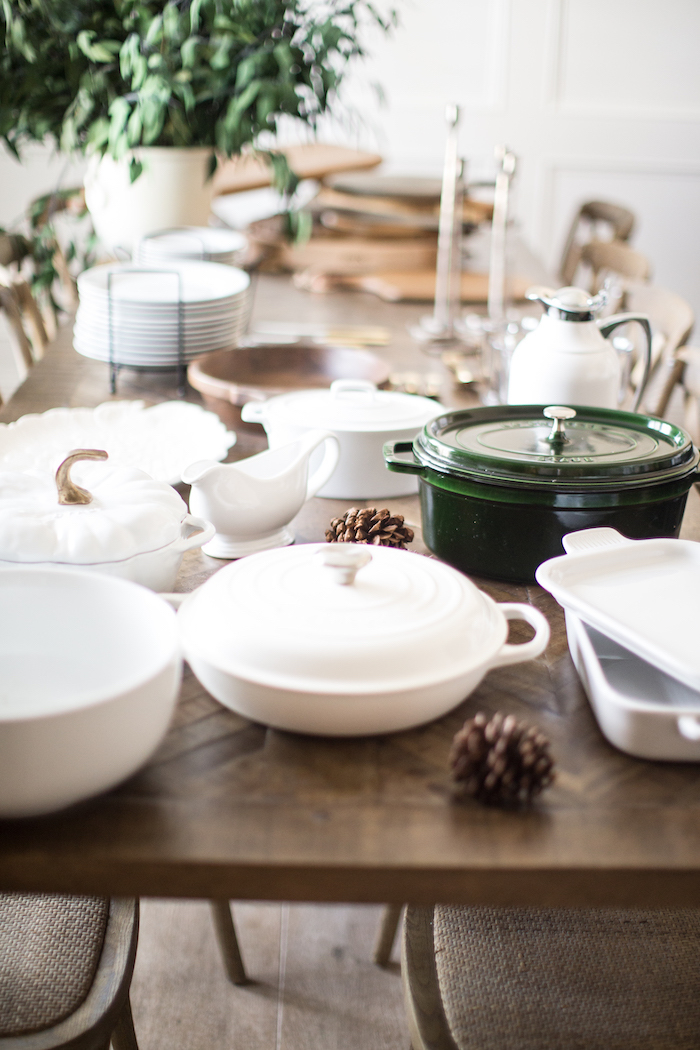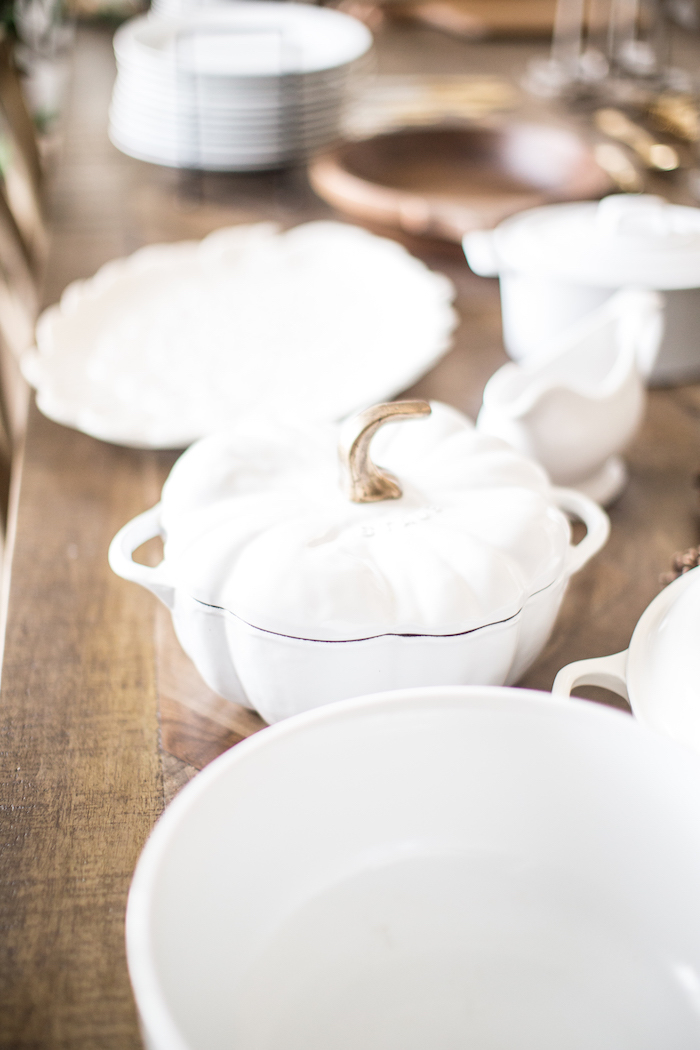 Don't forget cake plates, drink dispensers, and even something festive to keep all your drinks nice and cold!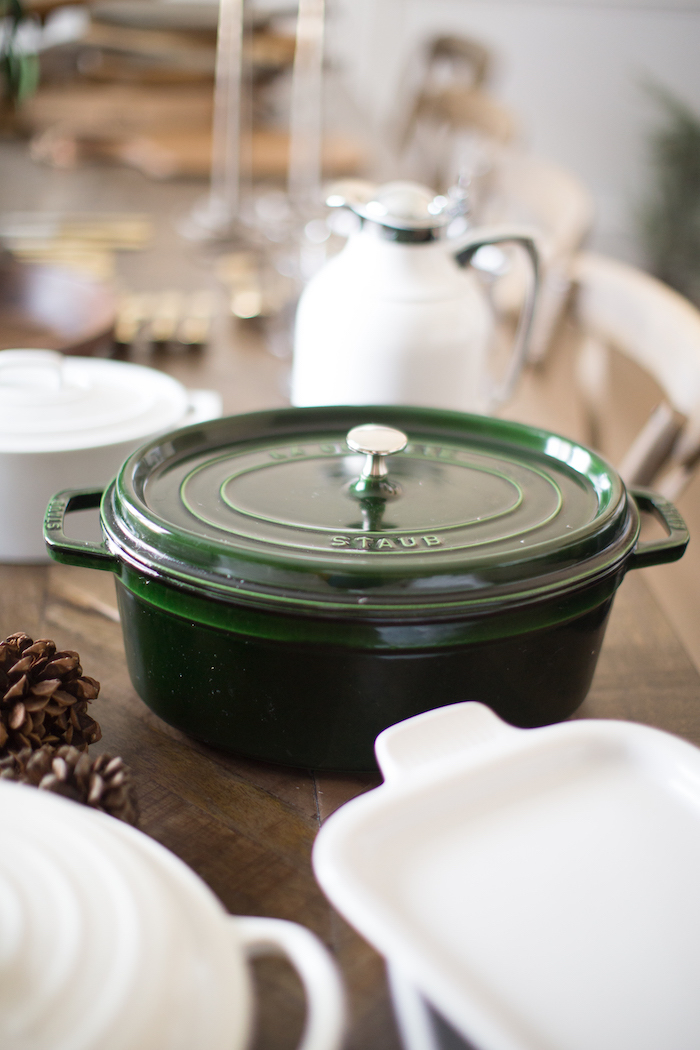 Flatware
If having a set of cutlery at each table setting is your jam, then be my guest! It's a perfect way to make sure you have enough for everyone! But if your more casual like I tend to be then have your spoon, knives and forks next to the buffet as well! This hammered gold set from Mikasa is a dream when the holidays roll around. I'm pretty sure that the sparkle it gives off makes the food taste better, but that's just me!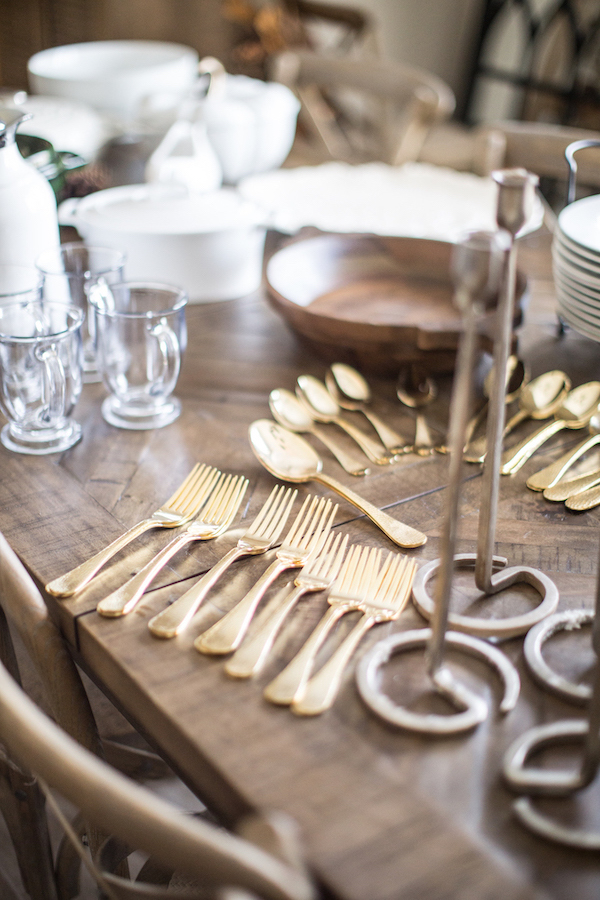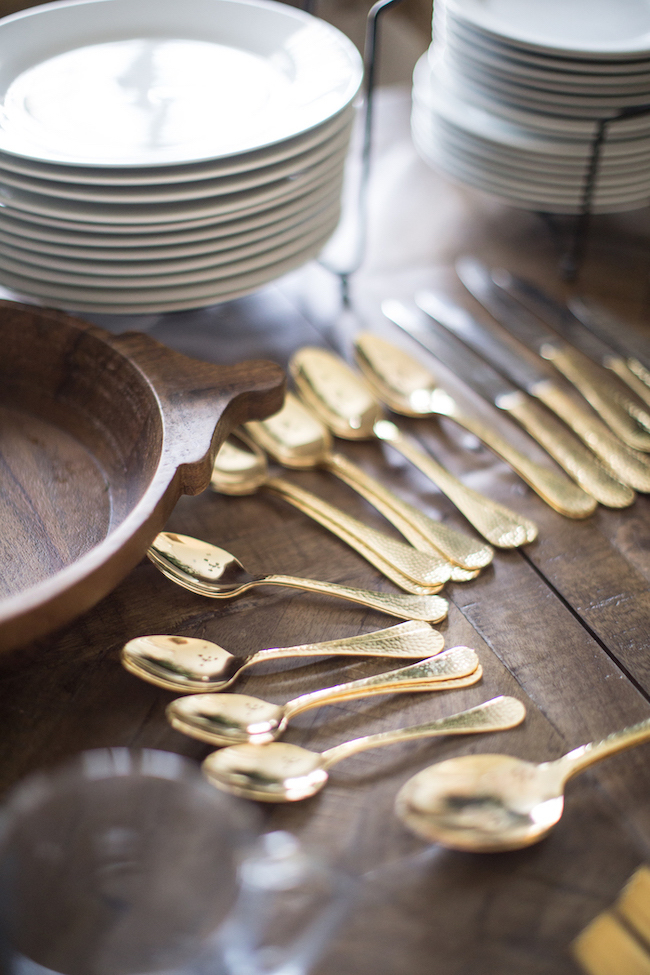 Are you ready to holiday this year?