5 Easy Ideas to Transform Your Small Backyard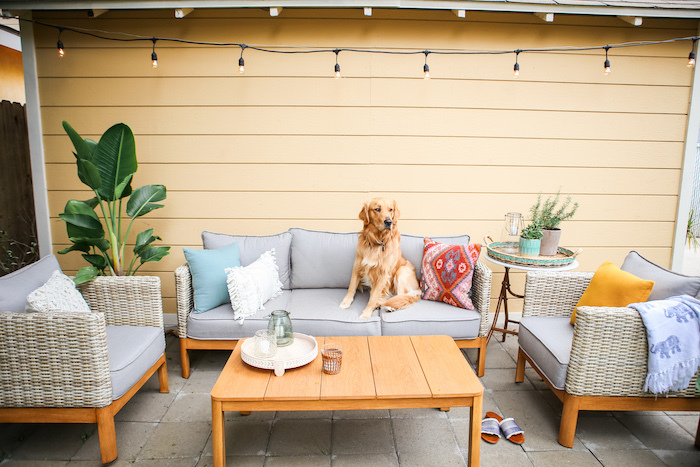 Now more than ever is the time to hone in on your outdoor space or backyard! If you happen to have an outdoor area, whether it be a small patio or even a little backyard, there are a few simple things you can do to breathe life into the space.
Creating cozy lounge areas and an outdoor buffet station are easy ways to turn your everyday outdoor area into a backyard oasis. I love heading out to the backyard to work for a couple of hours, enjoy a drink in the lounge area, and of course, have friends over for a dinner party.
Today I'm letting you in on the 5 secret mini "zone" renovations that turned our tiny space into something truly personalized!
1. Lounge Area
The biggest "renovation" that we made was creating the perfect, cozy lounge area. I desperately wanted an area of the yard where we could plant cozy patio furniture and make an outdoor "living room".
There was an area in the yard that was blocked off from the sun because it was cornered against the garage. We were constantly dealing with mud issues and one day I had enough (no one wants a muddy golden retriever!).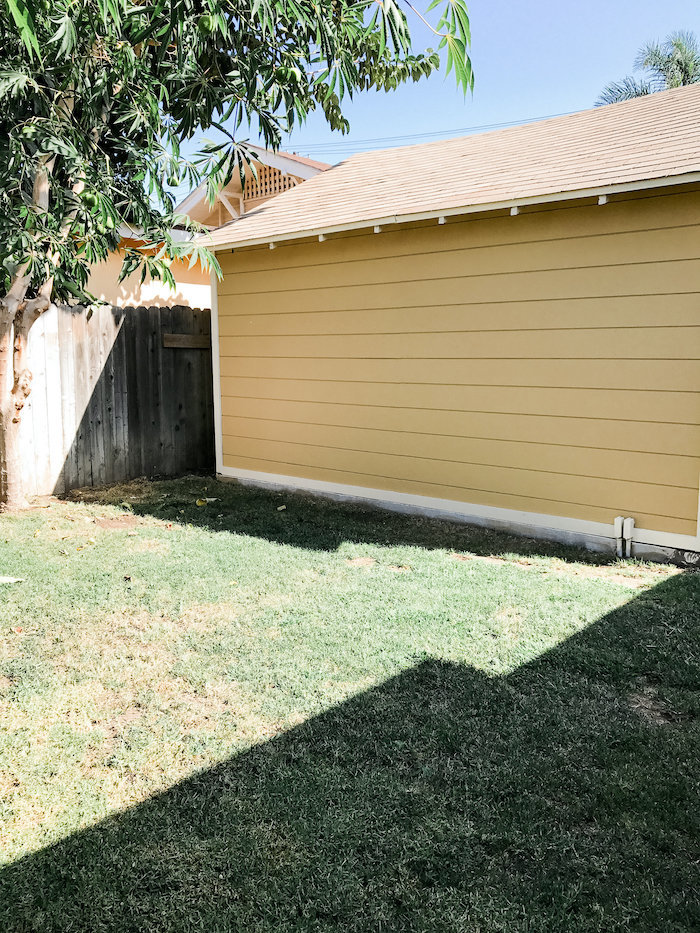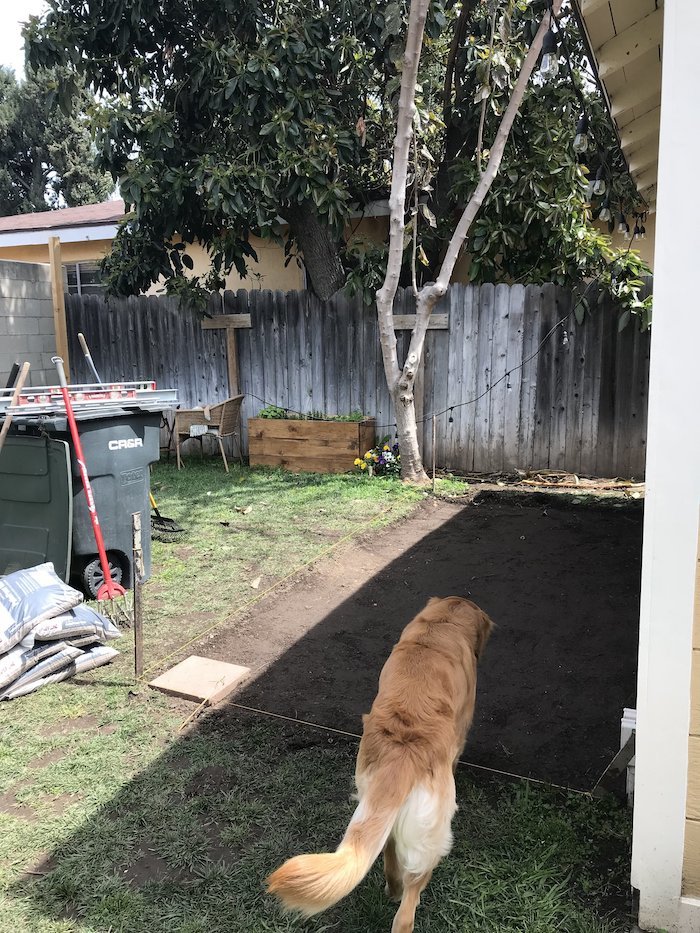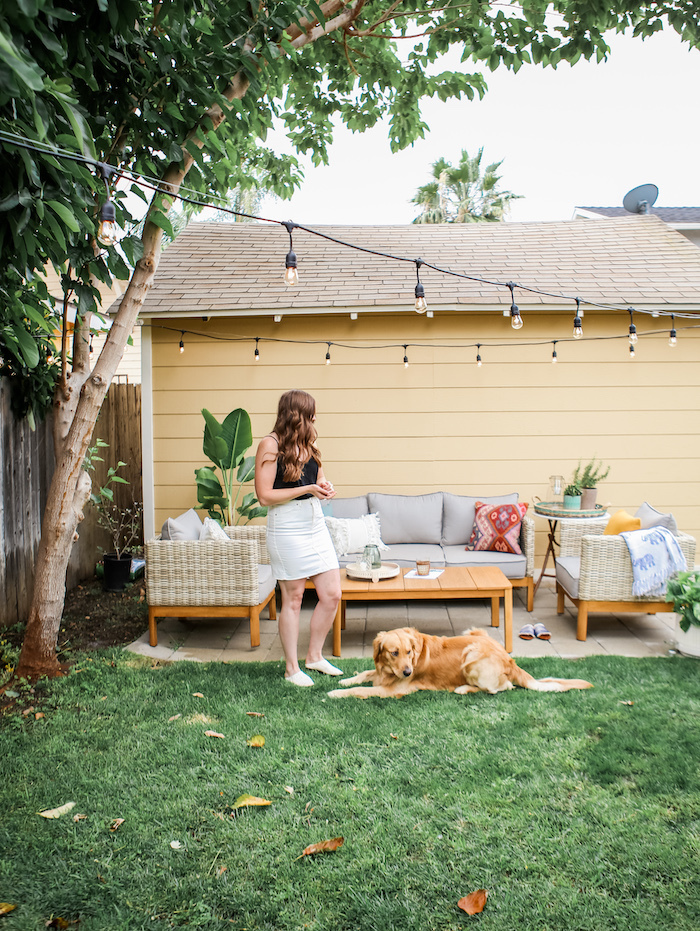 With $100, and a day of labor with some family members we were able to lay down our gray pavers and create an easy designated space to lounge in. We tore out what grass was left, leveled the area out, and placed the pavers on top of the plastic to prevent weeds from growing in.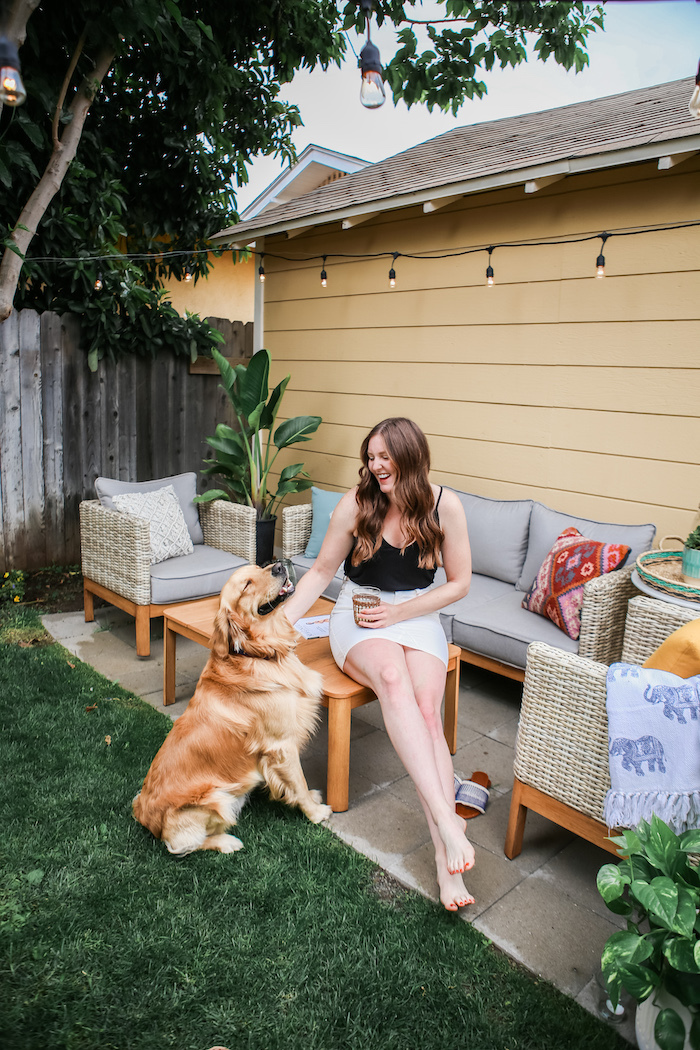 Nearly every day I head outside and have a peaceful moment on our patio furniture. This cozy spot is by far my favorite area of our home and was well worth the effort of the small renovation.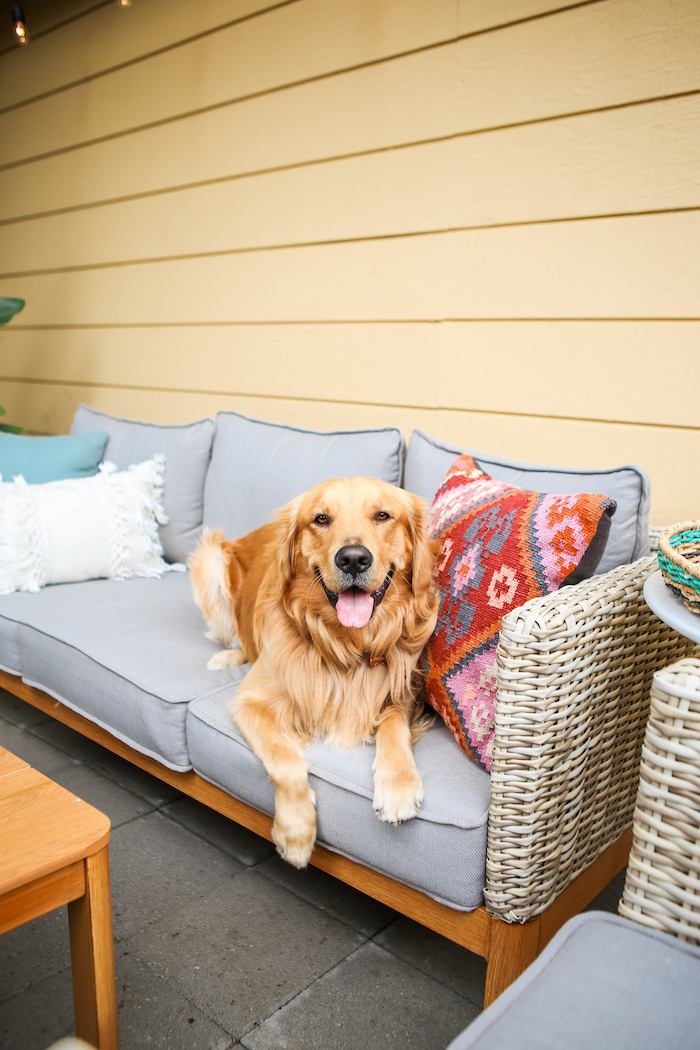 2. Buffet/Entertaining Area
My second favorite outdoor area… are easy entertaining outdoor buffet! The reason I love this so much is because you can literally personalize EVERYTHING.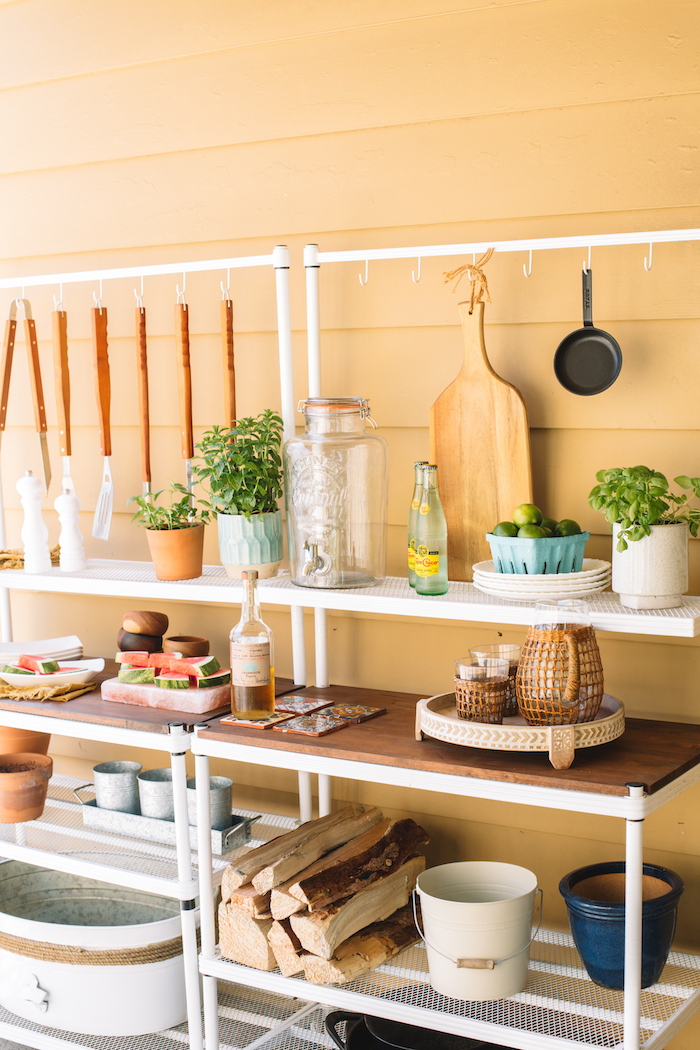 We used these great outdoor workbench shelves to create an area for an outdoor bar/buffet when we bbq. You could also use them for outdoor toy storage or even turn them into a plant potting area. The options are endless with outdoor furniture like this!
Meshworks Utility Unit

By Design Ideas

Shop Now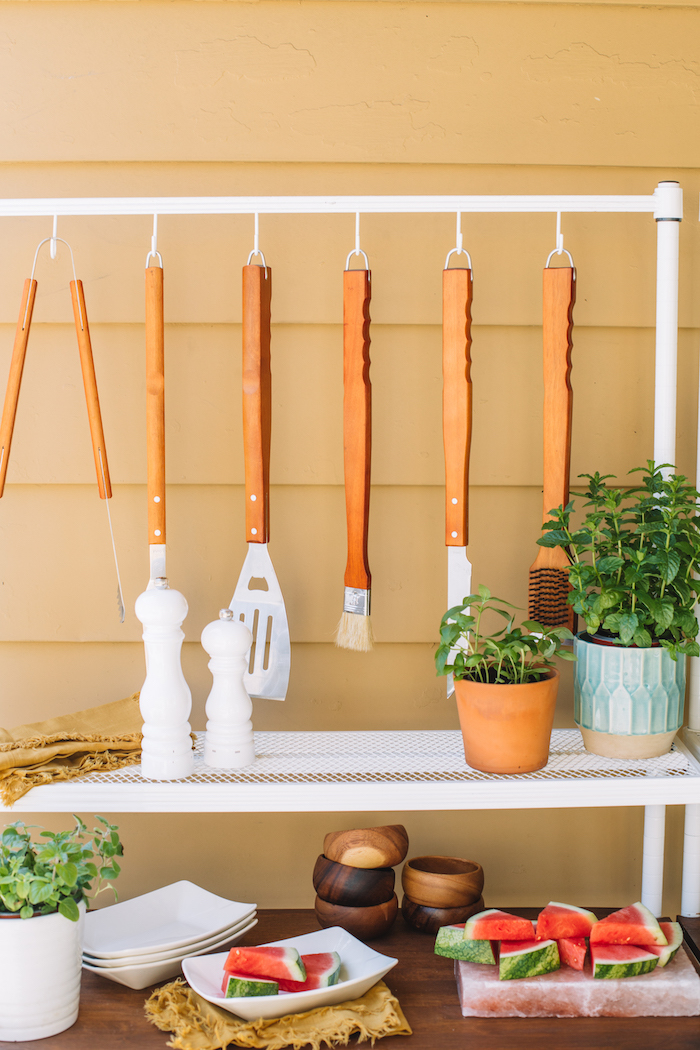 3. Garden/Herb Garden Element
If you're passionate about cooking, I highly recommend finding a place in your small backyard for an herb or vegetable garden. Every spring I plant fresh herbs and small-space friendly vegetables like tomatoes, zucchini, peppers, and cucumbers.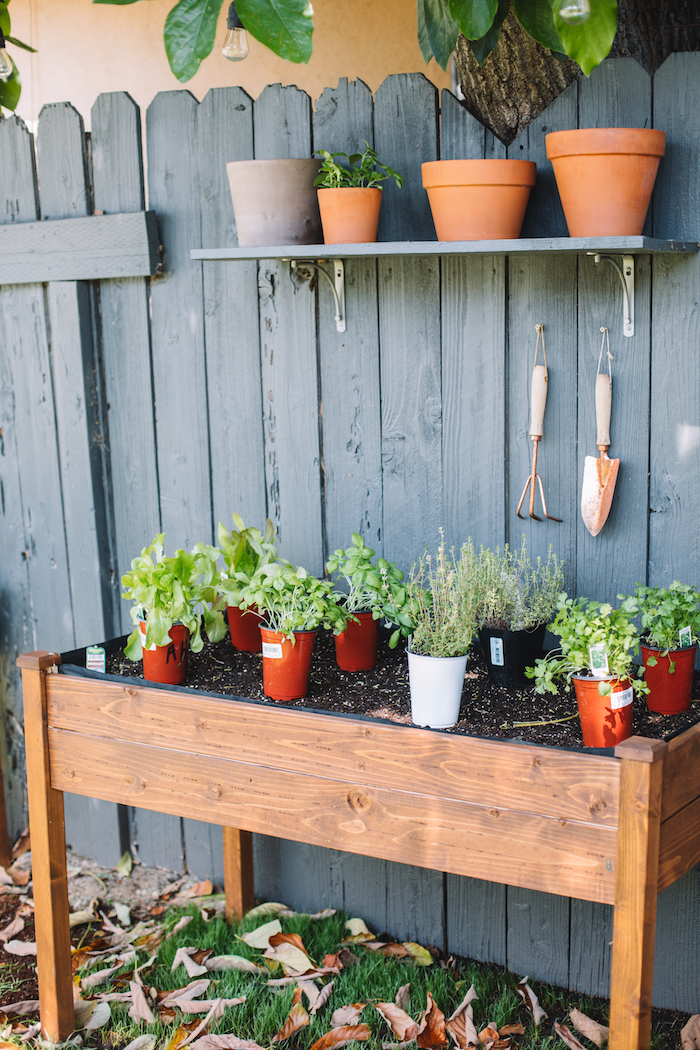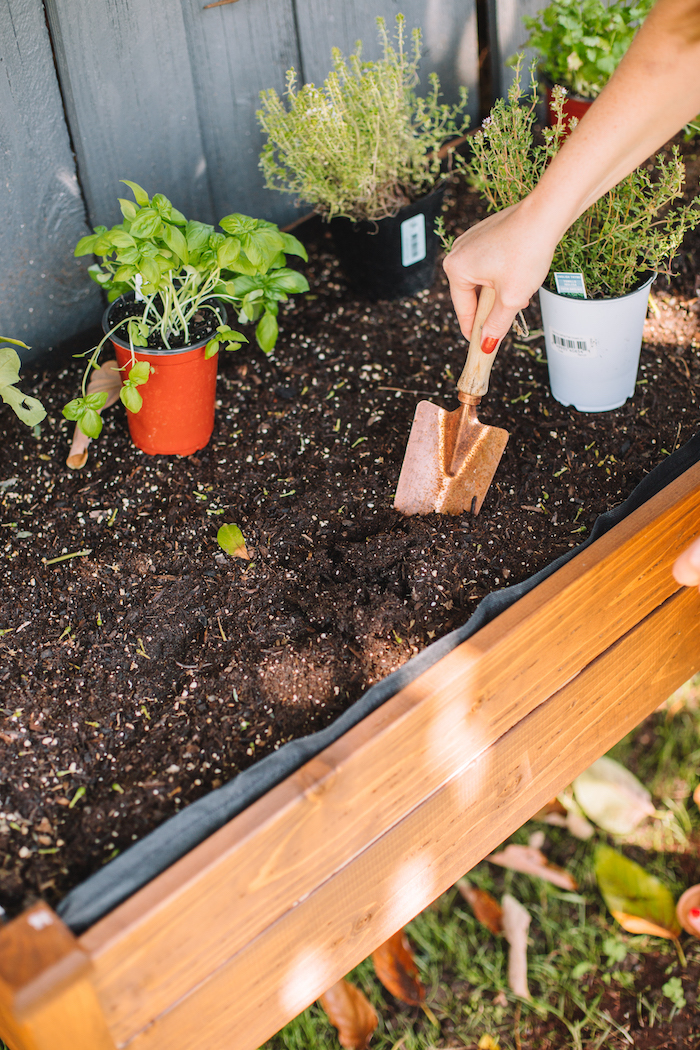 Every time I step outside for fresh herbs for a recipe I instantly feel like our small space is totally artisan.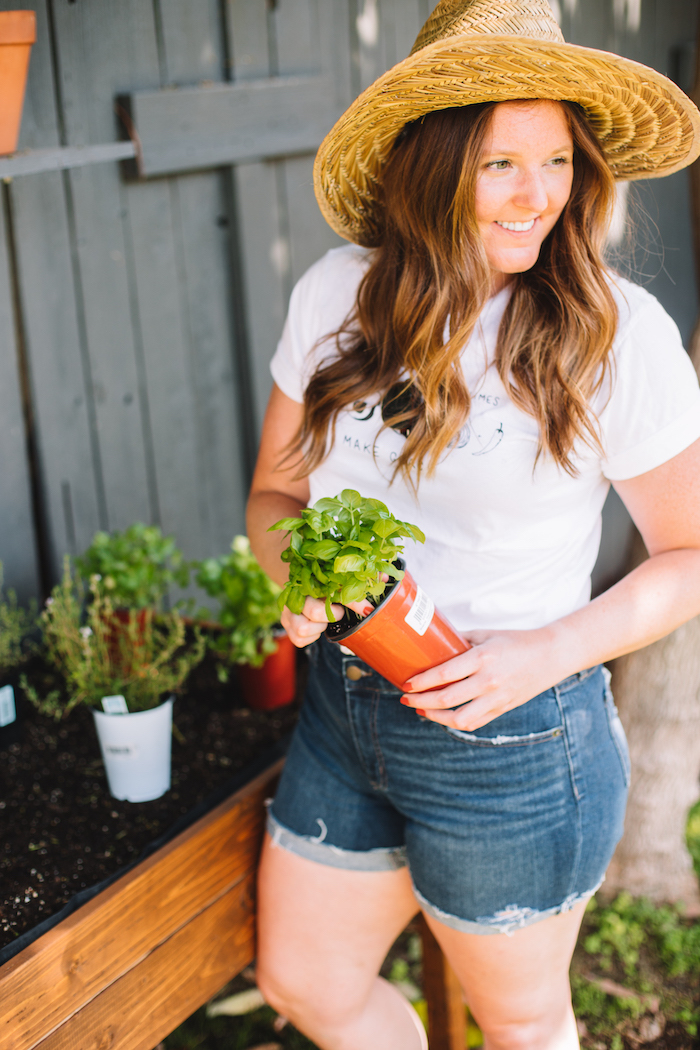 4. Dining Area
Whether it's a bistro table for two or a dining table for 6, I highly recommend setting yourself up with an outdoor dining area. There is truly nothing like dining al fresco on a long summer evening.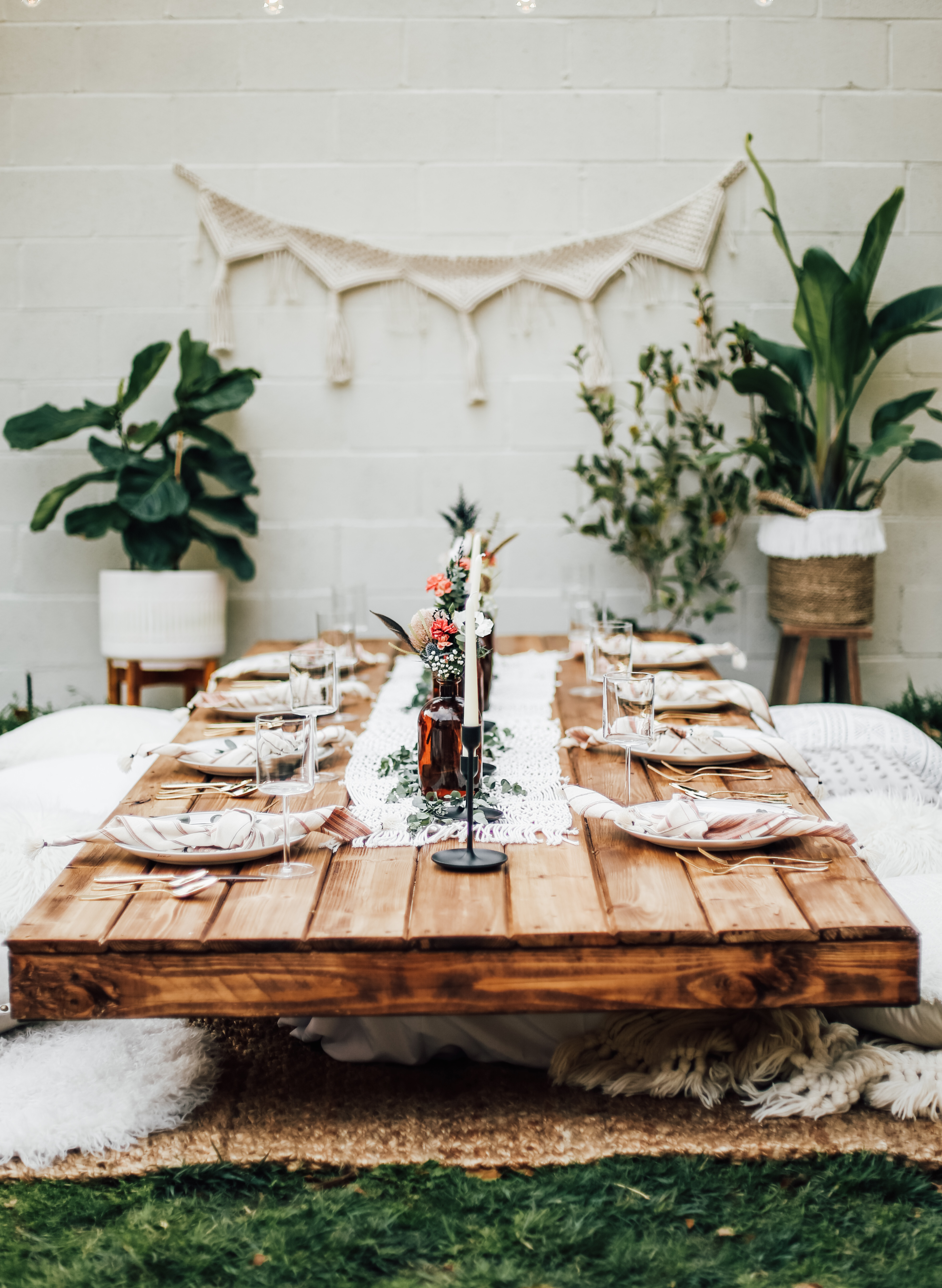 Sandia Melamine Dinnerware

By Fortessa

Shop Now
Some of my favorite nights have ended late outside on the patio sipping wine and watching the sun go down with friends. Light up the space with a set of your favorite melamine servingware and some candles to set the mood.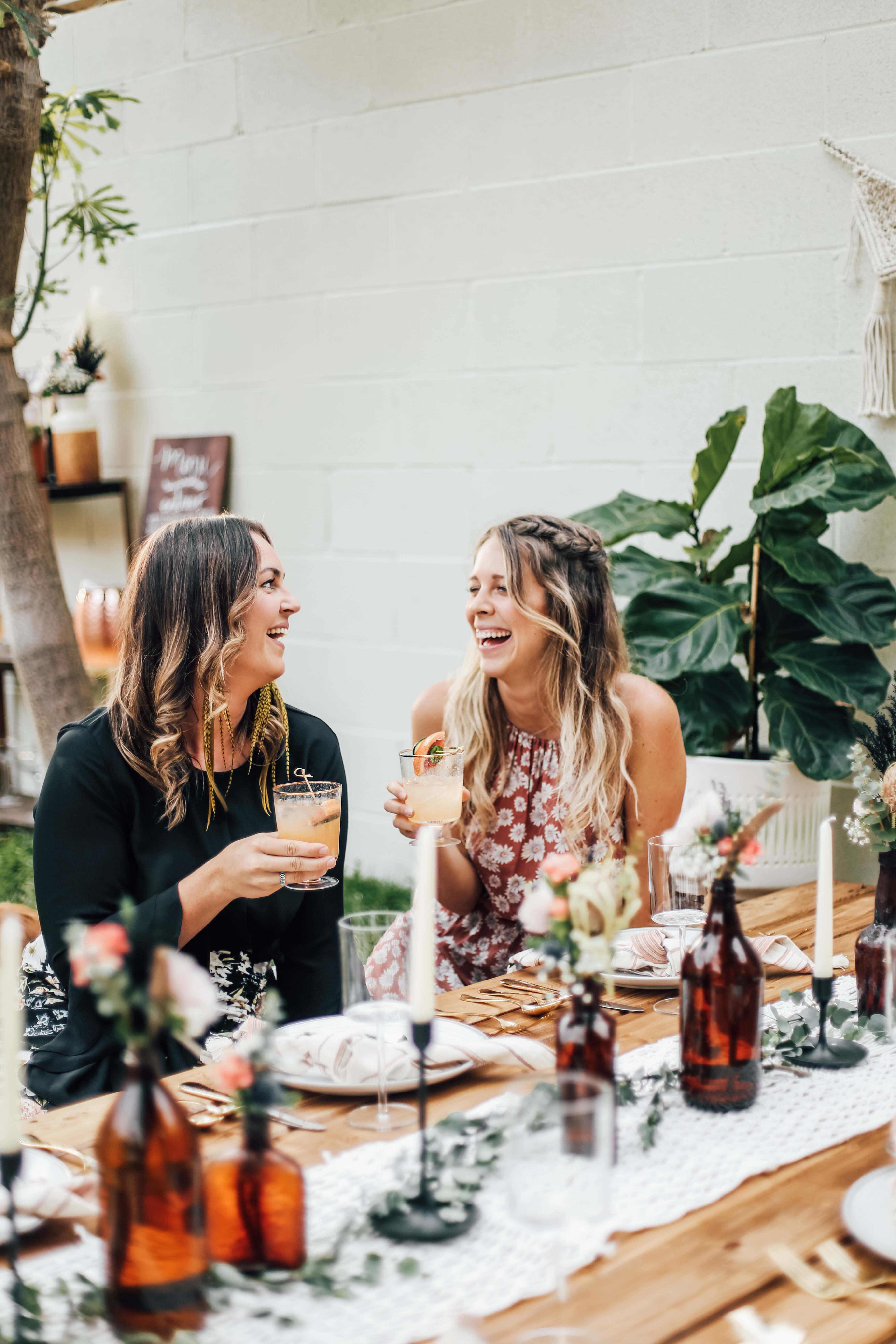 Spindle Candlesticks

By Design Ideas

Shop Now
5. Light It Up
The best moment of the night is always when we switch on the patio string lights. I always feel like our backyard has a very distinct look from day tonight just with the switch of lighting.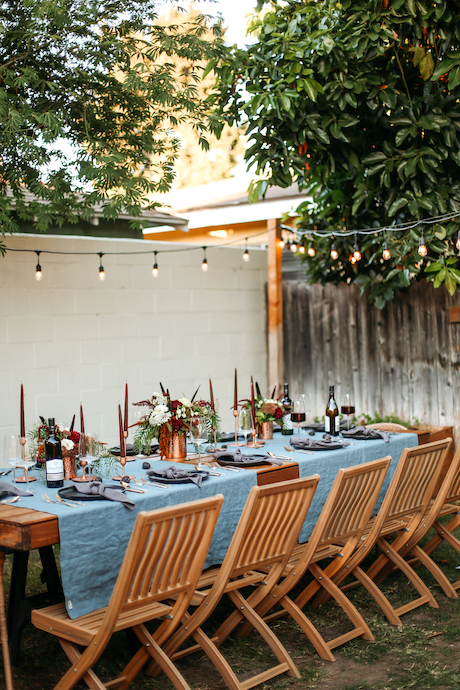 Whether you have a strand that lights up your balcony or floods the yard like a bistro, lighting can make a huge difference in the overall ambiance of your space. Along with the string lights I love putting out lanterns with candles and even getting the firepit going for an extra cozy feel of light.