Tomatillo Chilaquiles to Spice Up Your Brunch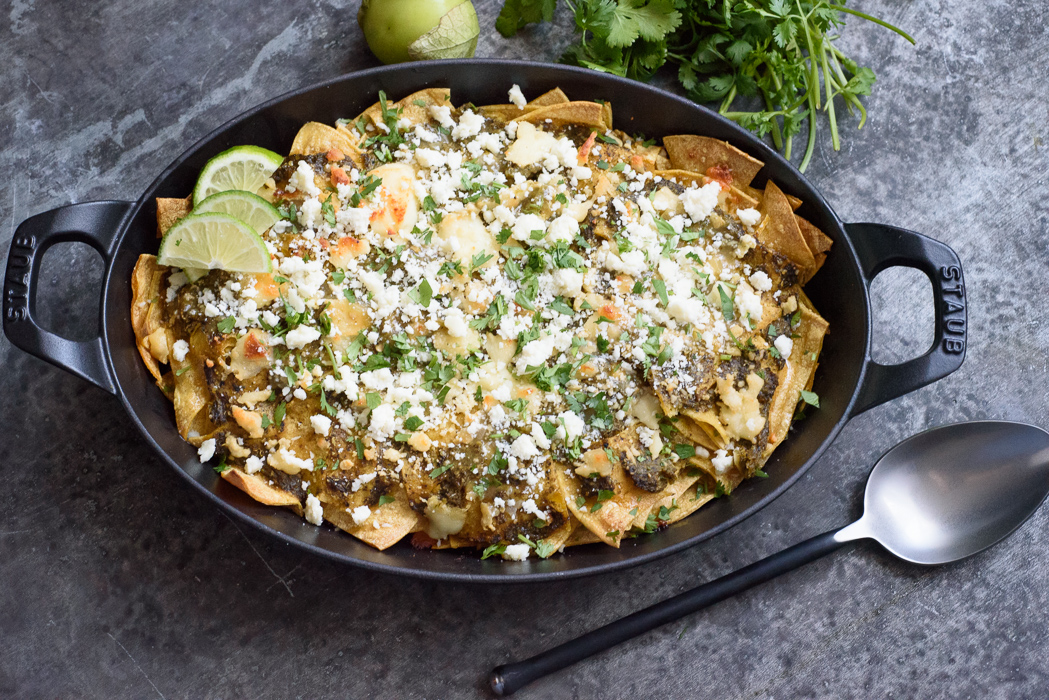 Chilaquiles are a classic Mexican comfort food that uses up all those stale corn tortillas in your pantry. This is the perfect easy dinner recipe, or you can add a few eggs for a killer brunch dish!
Ever wonder what the heck to do with the last of the corn tortillas lurking in your cupboard? Come on, I know they are in there. Well instead of just tossing them I suggest that you take an extra 10 minutes and whip together this amazing tomatillo sauce and make yourself a huge casserole of chilaquiles. Let's jump in to this delicious recipe!
Start off with roasting all your veggies. If you don't like spicy go ahead and omit the jalapenos. And then blend it all up, toss in a bit of cilantro, lime juice and garlic and we are ready to go!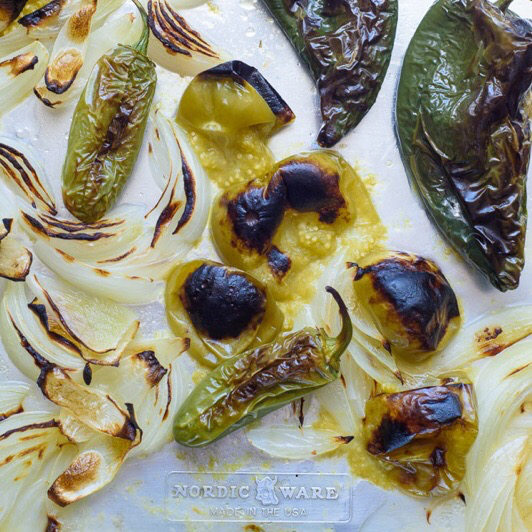 Gorgeous. This sauce is perfect for all kinds of things. We smother a big pork roast with it and let it slow cook all day for the world's best tomatillo pulled pork. Yum!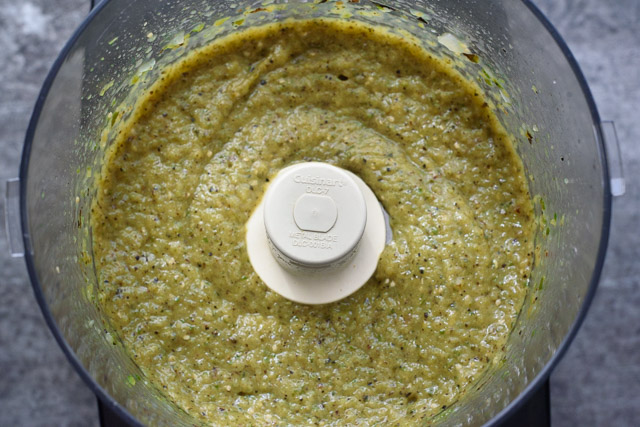 Drizzle a bit of olive oil on the bottom of your dish and start layering. Corn tortillas and sauce and some goodies if you like. You can add all kinds of things in at this point. Scour your fridge and use this as a clear out dinner for the end of the week.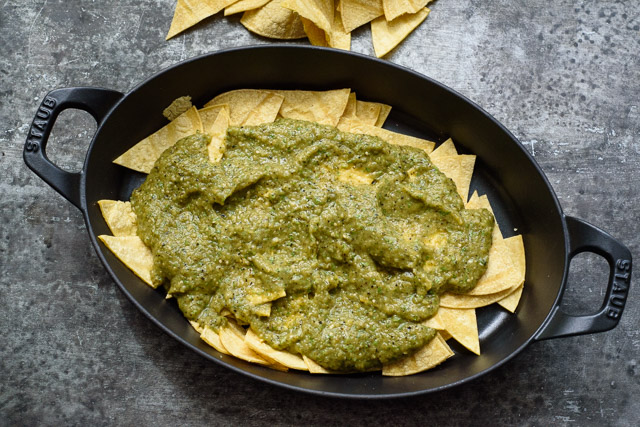 Top with cheese and keep layering. Bake for about 20 minutes until your cheese is all browned and delicious. Top with cilantro and more lime juice and you are good to go!
This recipe is so easy to customize too so treat it sort of like Mexican lasagna and get creative with it!
Happy cooking!
Tomatillo Chilaquiles Recipe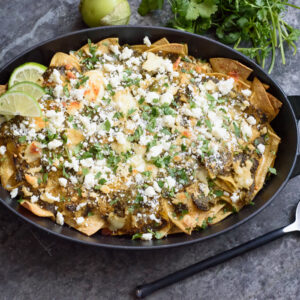 INGREDIENTS
10-12 large tomatillos
2 poblano chiles
2 jalapenos
2 large onions, coarsely chopped
½ cup cilantro
Juice of 1 lime
Salt and freshly ground black pepper
Olive oil
20 corn tortillas, cut into eighths
Sauce (above)
½ cup crumbled cotija cheese
Chopped fresh cilantro leaves, for garnish
Lime slices, for garnish
Hot sauce (optional)
INSTRUCTIONS
Broil tomatillos, poblanos, jalapenos, and onions until charred nicely, keep an eye on them!
Puree in food processor with cilantro, lime and salt and pepper. Adjust seasoning to taste.
Cover bottom of baking dish with olive oil. Layer corn tortillas in with sauce, cheese and any toppings desired. (It is best to cover all tortillas so they don't dry out)
Bake for 20 minutes at 350 degrees until top is browned and cooked through.
Top with cilantro and lime slices. Serve with hot sauce if desired.