Tips for Organizing Your Bathroom Countertop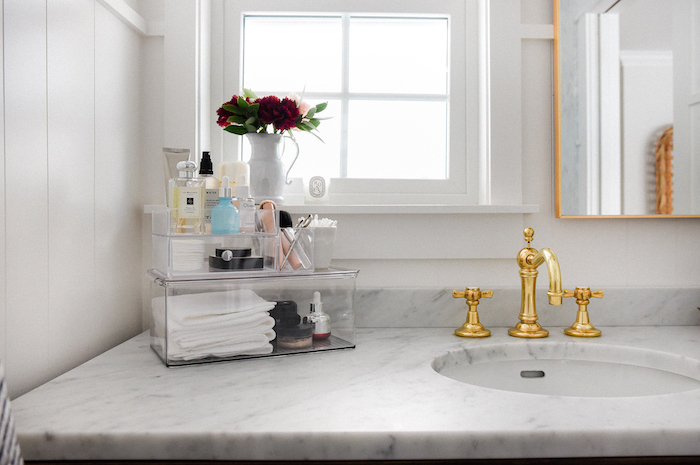 By now, Marie Kondo has convinced us all that an organized life is a happier life. Taking the time to organize and declutter all areas in our home allows us to simplify our day-to-day. By following a few simple home organization tips you'll know that everything you keep inside your homes has a purpose and a place to "live". This brings a sense of calm and allows us to live more efficiently.
Organizing countertops is just as important as organizing drawers and cupboards. I don't know about you, but I find that my countertops become cluttered and disorganized before anything else! It's just so easy to drop and go clutter without putting it away.
To help combat countertop untidiness I've found that using beautiful trays keeps things contained. In my bathrooms, using clear acrylic drawer systems helps me organize all of my beauty products in an easy to reach and beautiful way!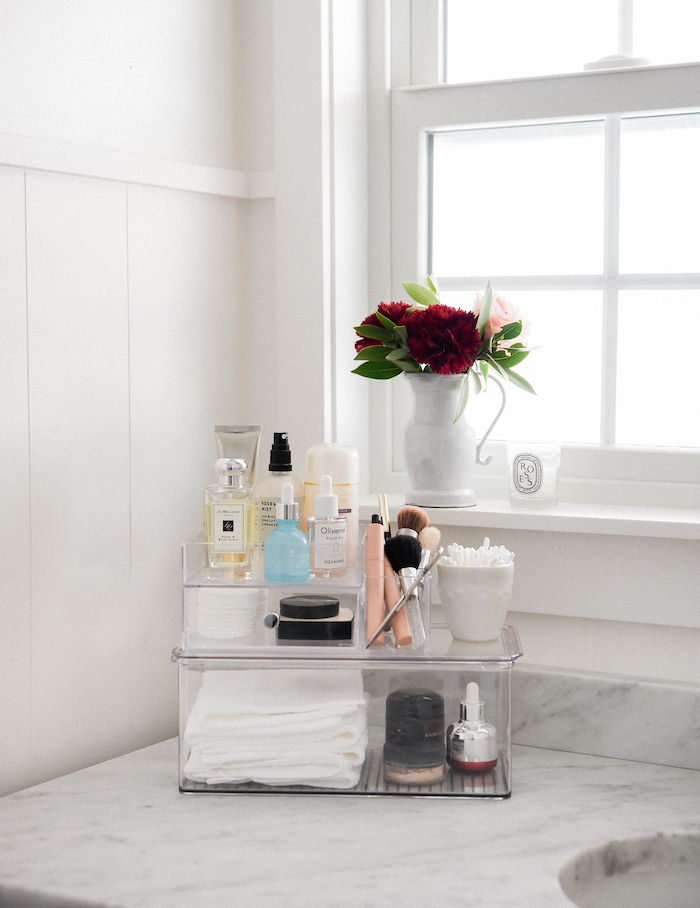 This is especially helpful for small space bathrooms with little extra storage. Acrylic countertop organizers are the perfect solution! These acrylic organizers are easy to empty out and clean when they get dirty and come in many different shapes and sizes so that you can customize the layout to fit your exact needs!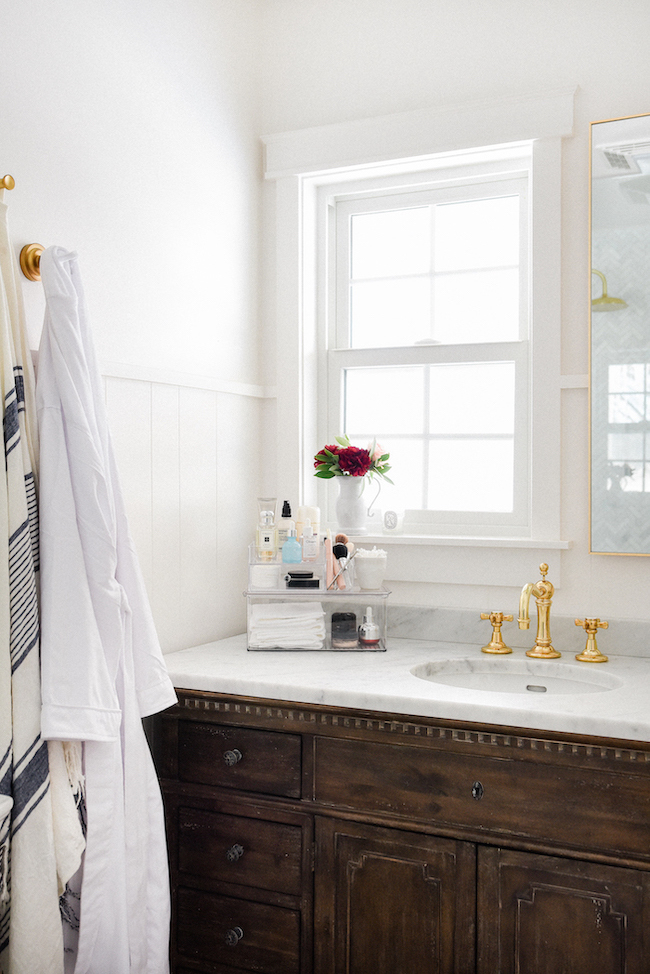 Tips for Organizing Your Bathroom Countertop:
Remove everything from the countertops and take inventory of what you have. Keep only what you need! If you have multiples of specific items that you know you'll use, find a place to store all of the duplicates under the sink or in a closet. Donate or toss things that you know you won't need or use!
Group like items together. Using trays or organizing systems, group items into categories to streamline your routines.
Pick a spot and stick to it! Find a dedicated place for your necessities to "live", and be disciplined about putting it back.
It's so nice having a designated place for things like lip gloss, mascara, and serums! Plus, the acrylic organizers allow you to see everything, so that you don't have to sift through drawers to find what you need. By keeping your bathroom countertops clean and clutter free you will simplify your morning and evening routines and save yourself precious time!