8 Timeless Home Gifts to Get for Mom This Year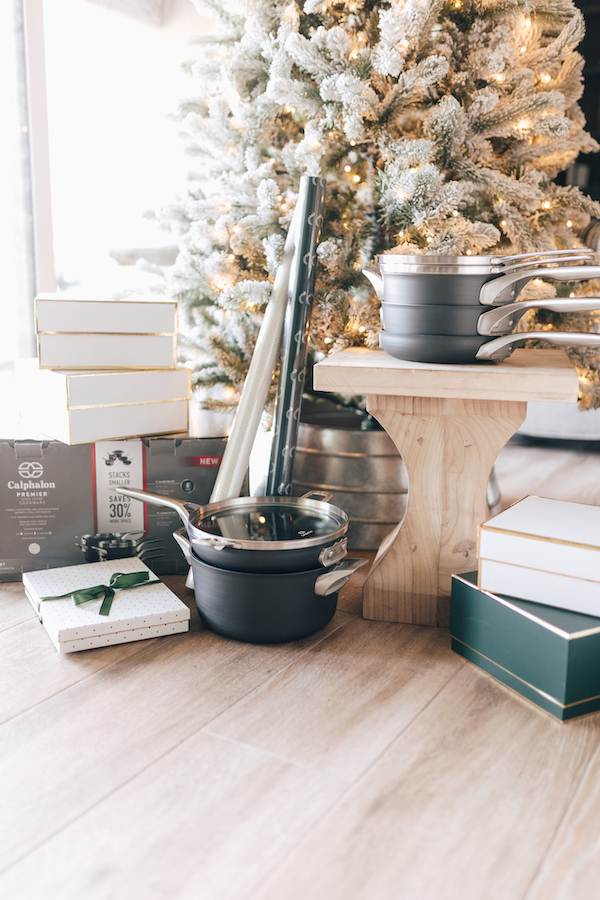 Tis' the season for gift giving! If you're like me then you want to give a gift that lasts and will be well used! Here at the Inspired Home we understand that completely! Our collection of brands that are members of the International Housewares Association have made it their business to provide you and I with the best and most functional housewares in the world!
So now that Christmas is coming around, I'm providing you with just a small snapshot of some of the most timeless gifts you can find in housewares industry these days! I chose these gift specifically for the mom in your life. But they can definitely be for your daughter, sister, chefs, homemakers, or any home lover you know!
Cutting Boards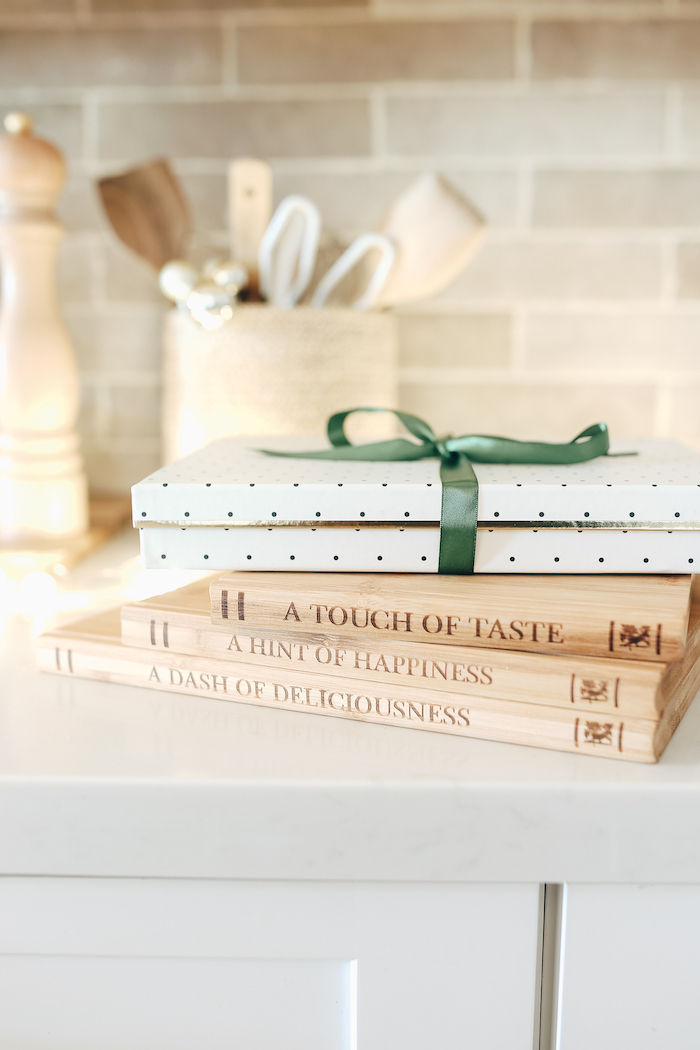 I don't know of a kitchen that doesn't have cutting boards! So why not gift these clever cutting boards that double as décor? They look like books in the front, but you better believe you can still use them for cutting up your favorite salad vegetables! I think any chef will love and appreciate seeing these sitting on their countertop!
Library Style Cutting Boards

By Sabatier

Shop Now
Nesting Bowls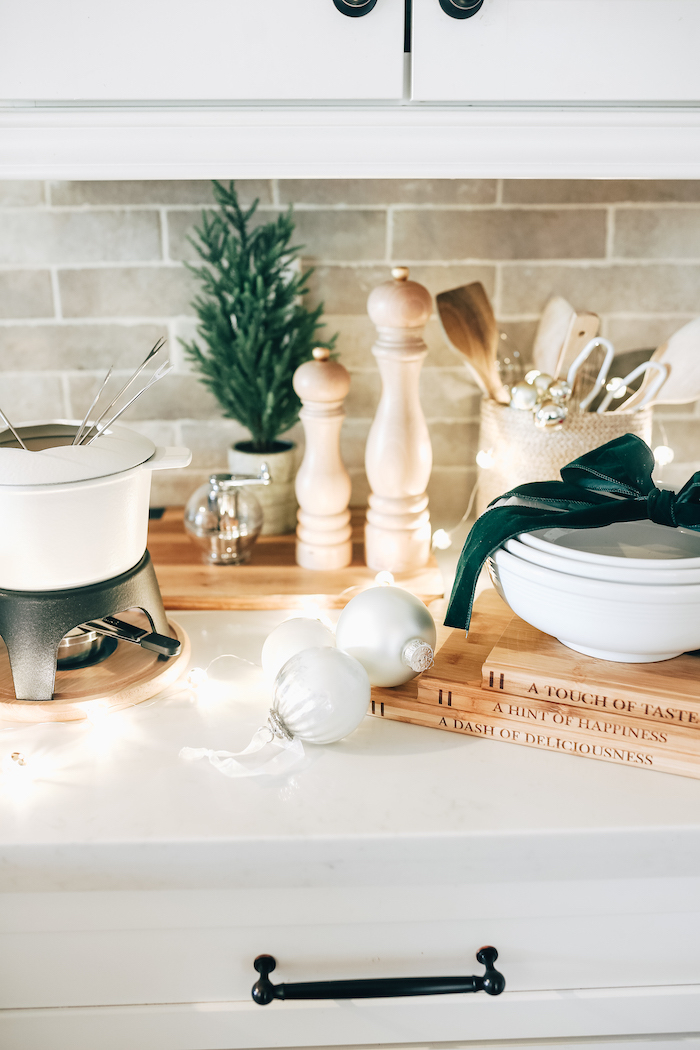 Nesting bowls were definitely invented by someone who needed more space under the counter! There is something just so satisfying about seeing your bowls all nestled in just right in the cabinet. These bowls from Tuxton Home come in a few different colors including a bright red, black and blue! They are perfect for serving salads, nuts or soup!
Concentrix Nesting Mixing Bowl Set

By Tuxton Home

Shop Now
Fondue Set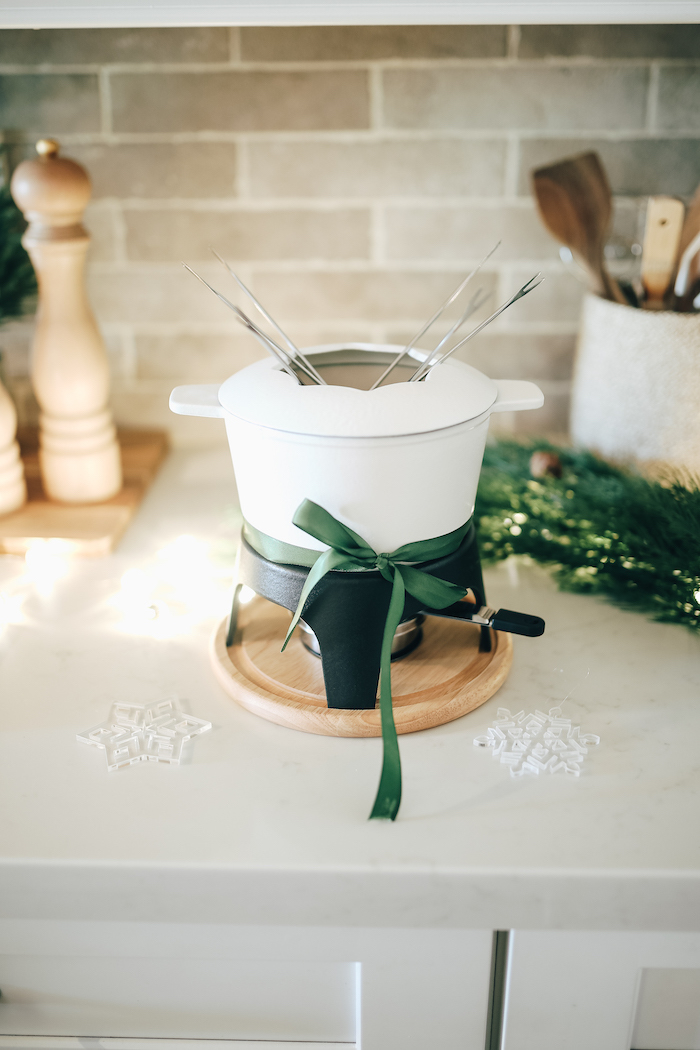 If you have a mom who likes to entertain, then a fondue set is a great gift that keeps on giving! SwissMar has beautiful fondue sets that are super versatile and ideal for cheese, meat and chocolate! Made from cast iron, they keep all the things warm while guests dip dessert, fruits, breads, meats and more. They come in cheerful festive colors including red, blue, white, and orange.
Salt & Pepper Mill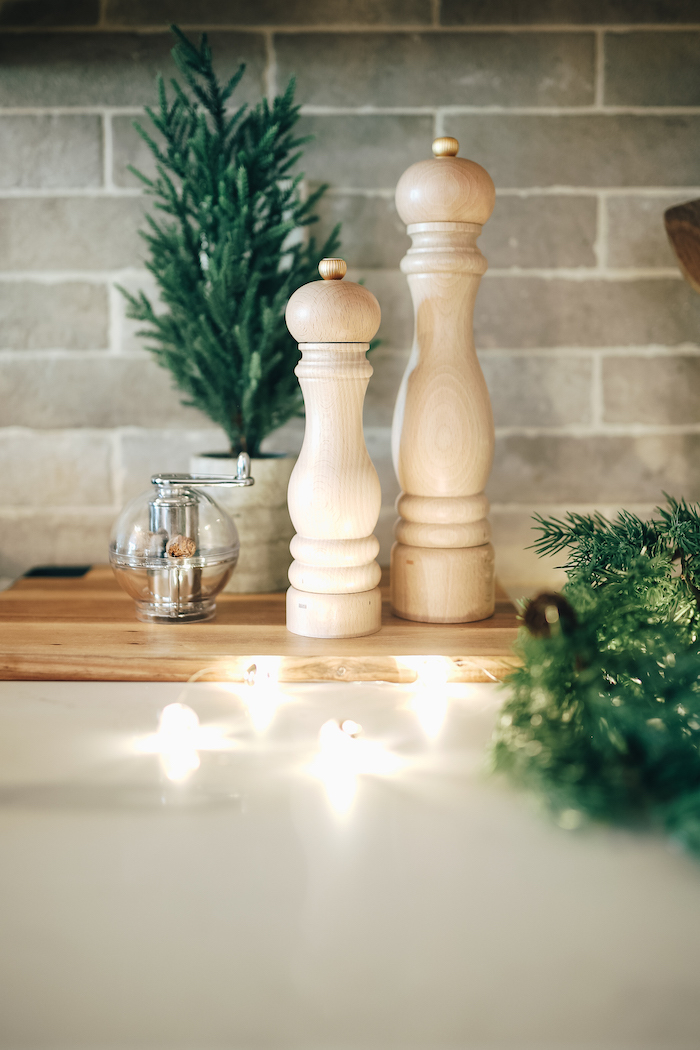 Nothing is classier than a well made salt and pepper mill. Why? Because we use them daily. Peugeot has perfected the salt and pepper mill. Naming them the instrument of the kitchen, their collection of mills are the most recognizable mill in the world! With the curves and craftsmanship they put into each mill, it's no wonder! The Paris Collection comes in more than five different finishes. These wooden ones will fit right in to any décor your gift recipient might have!
Paris u'Select Salt & Pepper Mills

By Peugeot

Shop Now
Non-Stick Pots and Pans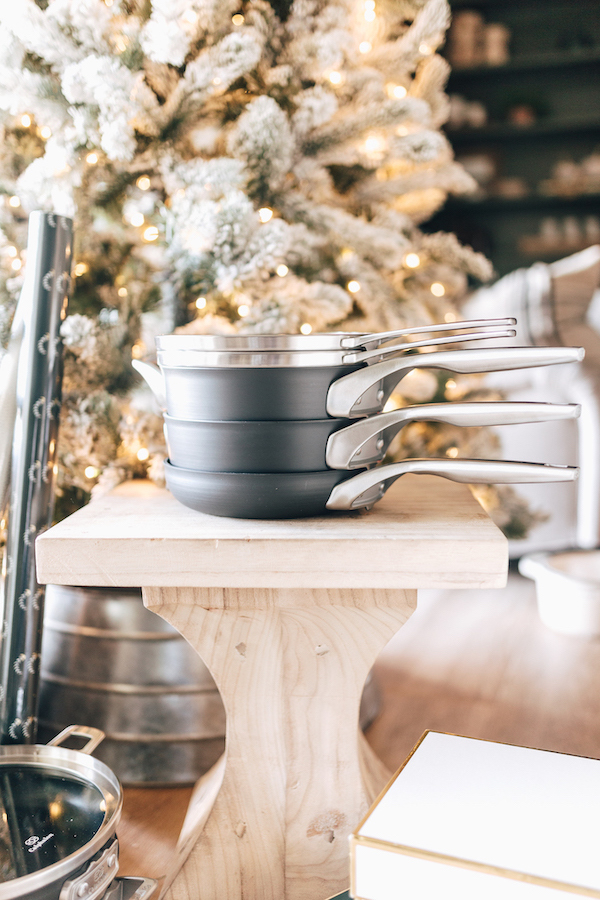 Every mom can appreciate a good set of pots and pans. So next time you're in the kitchen with her, take a look the condition of her pans. If they look like they might need to be replaced, then put these pots and pans by Calphalon on your list and thank me later.
Someone at Calphalon realized what a pain it is to organize pots and pans, so they came up with a solution. A space saving set that saves up to 30% less space than any other set, simply by the way they stack. Pots, pans AND lids all in one!
Not only that, but the non-stick technology has gotten better over the years. The hard anodized aluminum makes cooking eggs a breeze! Everyone is going crazy over these pots and so will your mom!
Premier Space Saving 15-Piece Set

By Calphalon

Shop Now
Cookie Sheets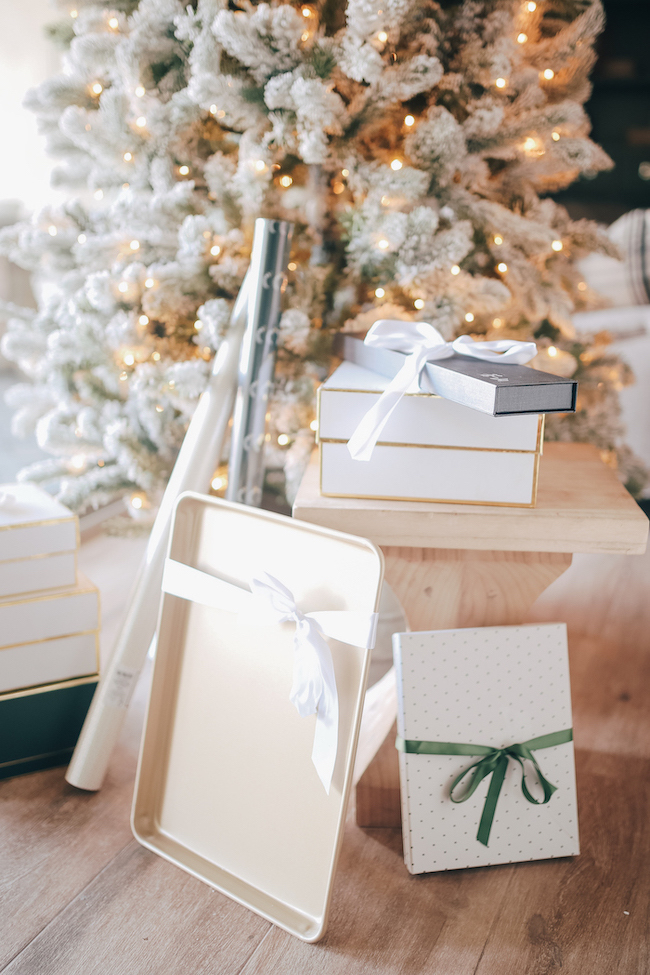 Moms are always in need of a cookie sheet upgrade. Especially around the holidays. These gold cookie sheets from NUCU are just what mom needs to replace her dingy sheets! These sheets boast a non-stick surface, so there is no need to spray or use parchment paper!
Gold-Coated Non-Stick Sheet Pan

By NUCU

Shop Now
Carving Knife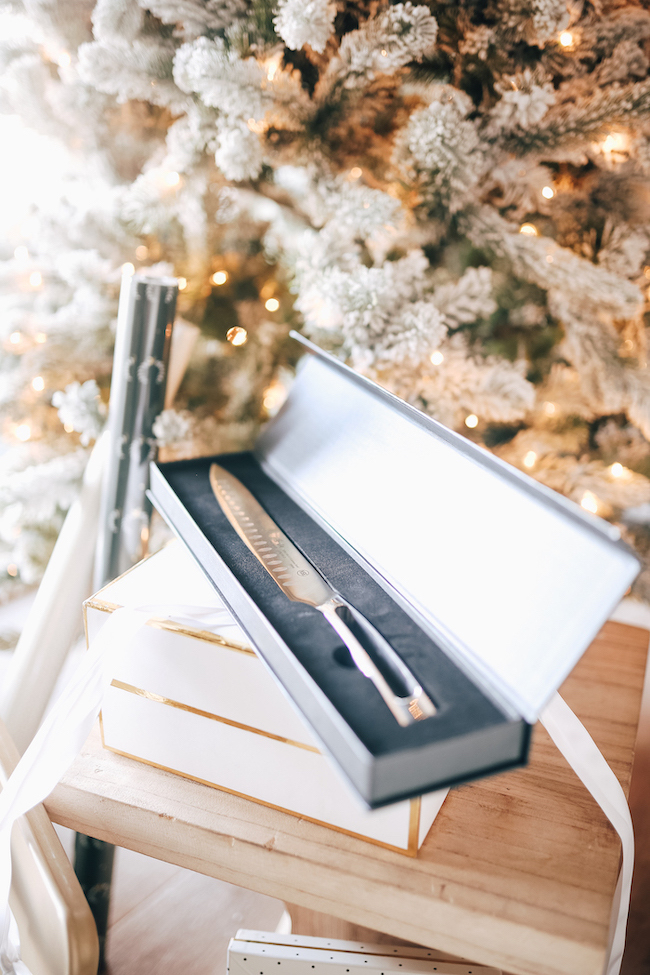 Every mom has a chef's knife or even a paring knife she probably loves. But what about a specialty knife like a carving knife? This beautiful 9-inch carving knife by Cangshan is so unexpected but useful and thoughtful. You're mom might have everything, but I bet she doesn't have this! The knife is made of German steel, so you just know the quality is amazing. Plus it has a hollow handle that makes it well-balanced in her hands!
German Steel-Forged Carving Knife

By Cangshan

Shop Now
Cast Iron 5-Piece Set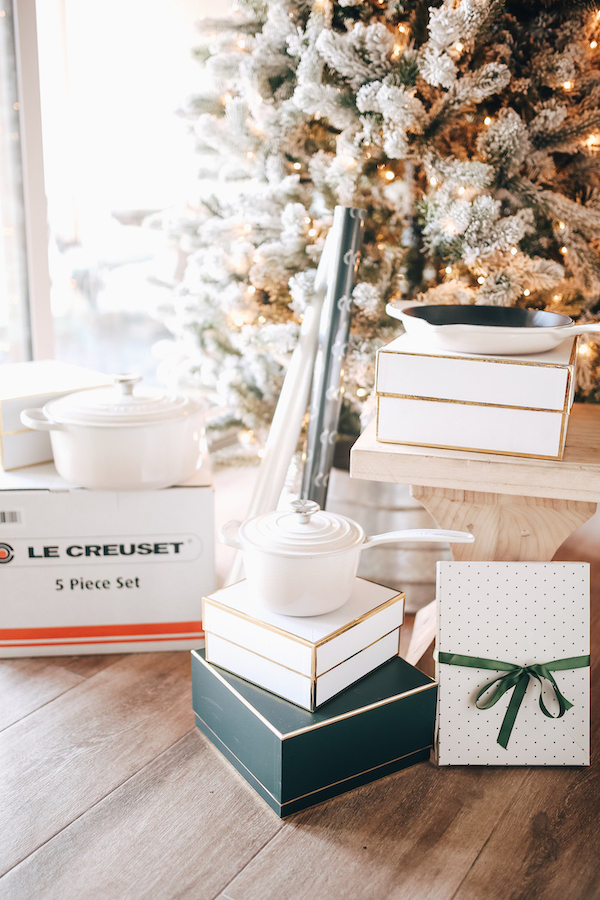 Le Creuset has to be one of the most timeless brands in housewares and so there was no way I could leave them off the list! This Christmas, gift your mom a 5-Piece Signature Set to add to her collection or to start her very own!
What I think we all love about Le Creuset is not only the quality, but the aesthetic. Their products come in just about any color you can imagine which makes the purchase more personal. Your mom loves things bright and beautiful?Orange, red or yellow might be right up her alley. Maybe she's more of a pastels lover. They have those too! Or maybe she's like me and appreciates the simplicity of white and cream. Either way, a little something from Le Creuset will always be appreciated!
5-Piece Signature Set

By Le Creuset

Shop Now
Happy shopping this holiday season!