Cauliflower Rice Chicken Caprese Casserole Recipe
So, It's August? How did that happen, and what happened to June? Every year it just seems to fly by, but this year especially seems to have been on cruise control but on the autobahn. Since I know winter will be here in no time I'm doing all I can to soak in every last fresh berry, peach, zucchini and tomato before it goes out of season until next year. I've honestly put a tomato on just about anything I can think of before serving it to my family. I think they're over it, but I'm doing all I can to savor the flavors of summer.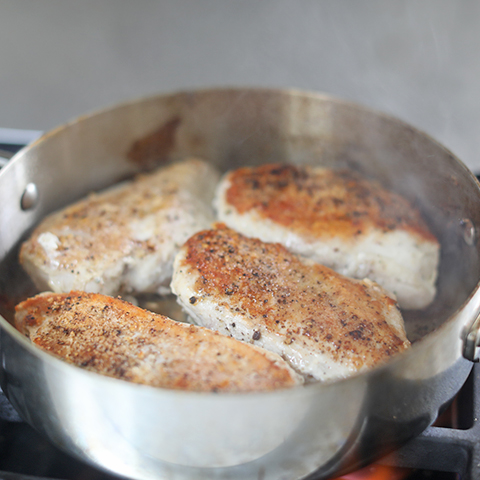 Once we had our daughter, time went from standing still to holy smokes she's 5 and going into preschool?! It's as cliché as any saying out there but wow, do they grow up fast! I remember when my daughter used to go up to our tomato plant outside when she was about 1 ½ years old and take em right off the vine and devour them. She'd usually next go to the basil plant and eat some of that as well. I'd like to think she's gifted already in the world of culinary arts, but logic tells me she was just grabbing and eating because it was there.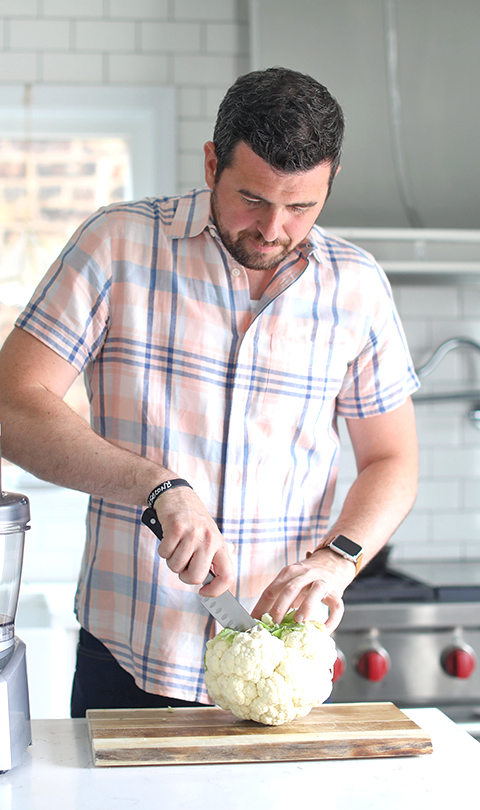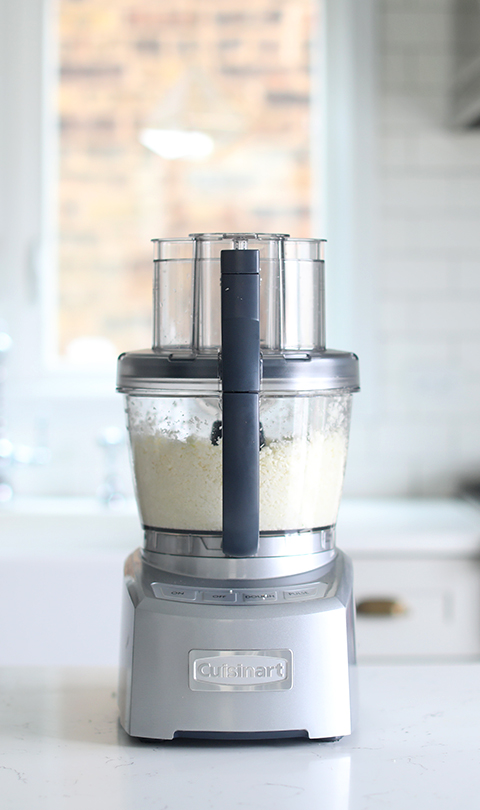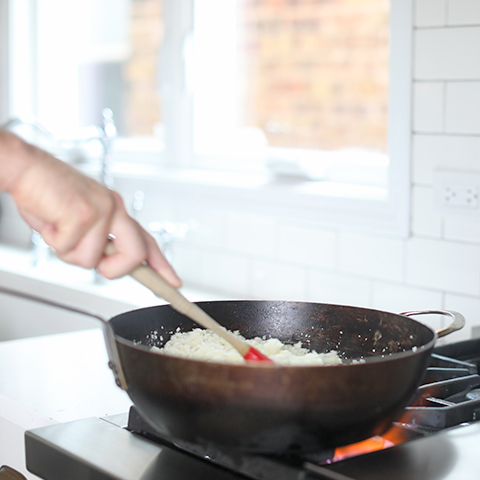 Preschool starts in 2 weeks so I'm getting ready to get those 1 pot, sheet pan, casserole meals ready for the school year, and it starts with this Cauliflower Rice Caprese Casserole. We are definitely chicken fans in this house so to manage my time well, I began by searing off some chicken breasts until they were golden brown and cooked throughout. This takes about 5 to 7 minutes per side over medium to medium-high heat.
If you don't feel confident cooking chicken through over the open flame then pop 'em in the oven at 350°for about 10 minutes after you brown them on each side. Let the chicken rest and then chop it up.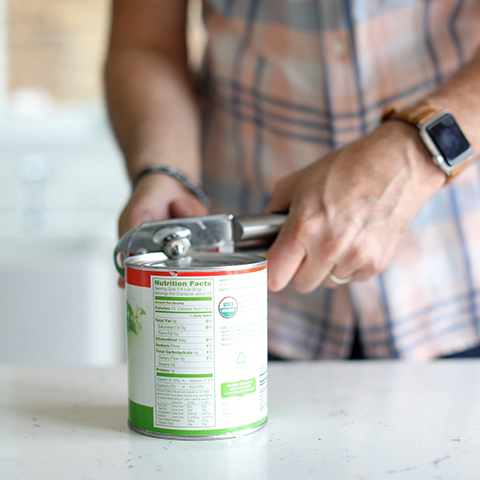 My wife and I are trying to do our best to chill on the gluten and the lactose, although I failed with the latter in this recipe. With those things in mind I decided to make cauliflower rice and use it as the base to this recipe. It's as simple as trimming it and running it through a food processor until it literally looks like rice.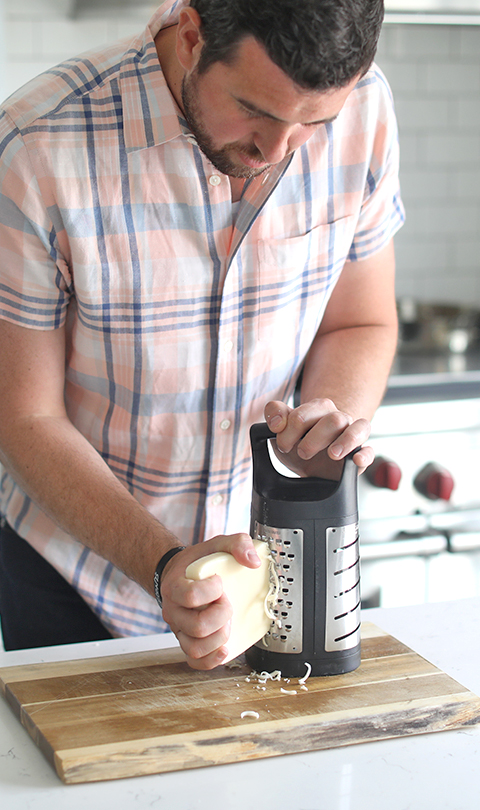 From there, you want to sauté it in a bit of olive oil and then finish it by adding in some canned crushed tomatoes, a boat load of shredded mozzarella, some spinach and then the chopped chicken.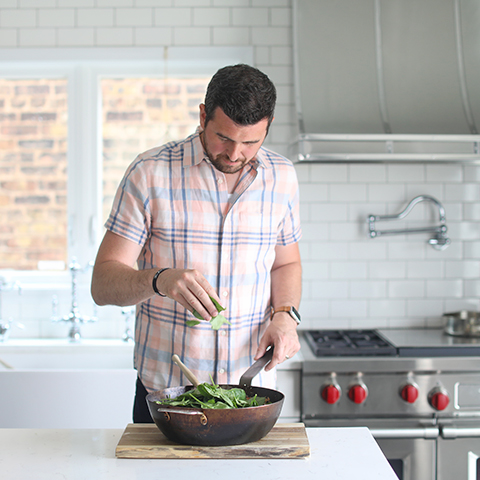 Of course, I didn't stop with the cheese there, I went overboard. I added some more shredded mozzarella, sliced mozzarella and shredded parmesan. Yeah, the lactose free diet isn't going that well in our house, but dang is it delicious! I finished off the recipe with some sliced tomatoes and some fresh basil leaves and off to the oven it went.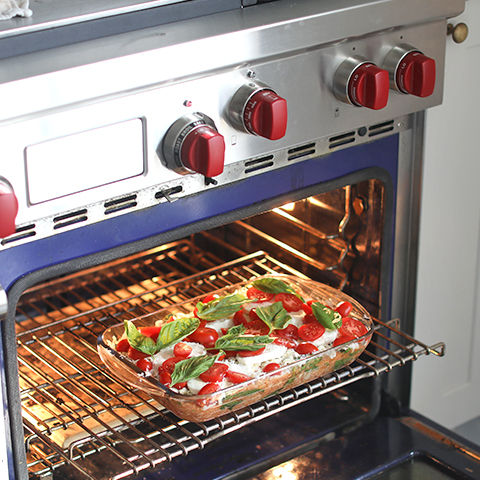 You know when cheesy casseroles are done with they are golden brown on top. I had some leftover pesto that I thought would go perfect over the top so I drizzled a tad bit on there and then served it up. This casserole is a cheesy flavorful delight and no one even noticed that there was no gluten in it because the cauliflower rice was just that good.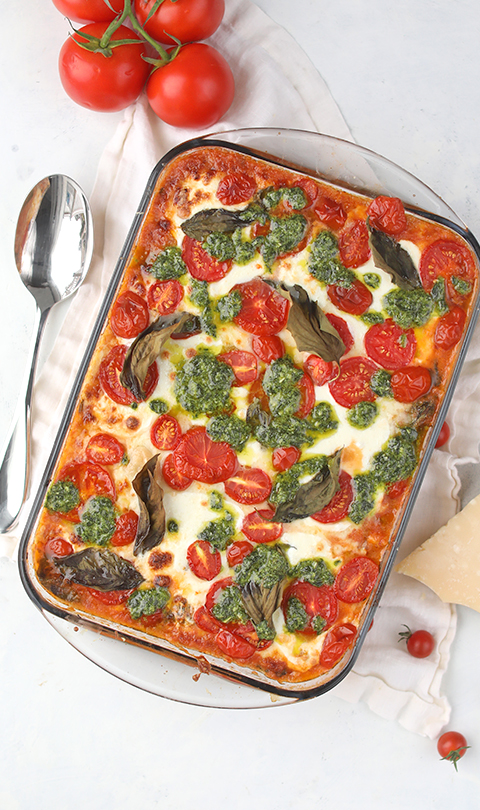 This is a great back to school recipe if you are looking to use up the rest of those in season tomatoes you've got on hand! Happy casserole season!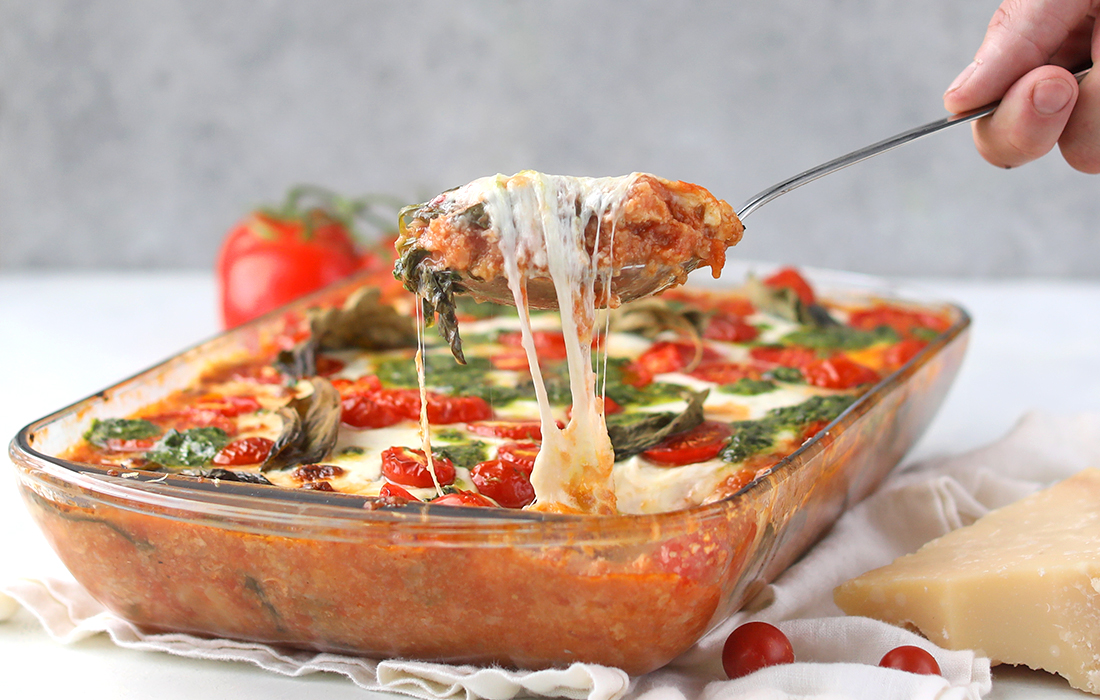 Cauliflower Rice Chicken Caprese Casserole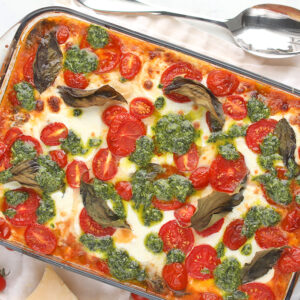 INGREDIENTS
2 8-ounce boneless skinless chicken breasts
2 tablespoons of olive oil
1 trimmed head of cauliflower
28 ounce can of crushed tomatoes
1 pound of shredded mozzarella
4 packed cups of baby spinach
8 ounces of sliced mozzarella
1 ounce of shredded parmesan cheese
½ cup of cherry tomatoes sliced in half
2 sliced vine ripe tomatoes
8-10 fresh basil leaves
3-4 tablespoons of pesto
Kosher salt and fresh cracked pepper to taste
INSTRUCTIONS
Preheat the oven to 375°.
Season the chicken breasts on both sides with salt and pepper and cook them in a sauté pan with 1 tablespoon of olive oil over medium-high heat until golden brown on each side and cooked throughout, about 5 to 7 minutes per side.
Remove the chicken and roughly chop. Set aside.
Next, add the cauliflower to a food processor and pulse on high speed until it resembles the size of rice. Remove and gently saute in a large frying pan over medium heat with 1 tablespoon of olive oil for 4-6 minutes.
Fold the chopped chicken, tomatoes, 8 ounces of shredded mozzarella, spinach, and salt and pepper into the cooked cauliflower until combined.
Transfer the mixture to a 13x9 casserole pan and top off with remaining 8 ounces of shredded mozzarella cheese, sliced mozzarella cheese, parmesan cheese, tomatoes and basil leaves, and bake in the oven at 375° for 35 to 45 minutes or until the cheese is golden brown on top.
Drizzle some pesto over the top of the casserole and serve!