This Blue and White Table Setting Is Perfect for Any Summer Gathering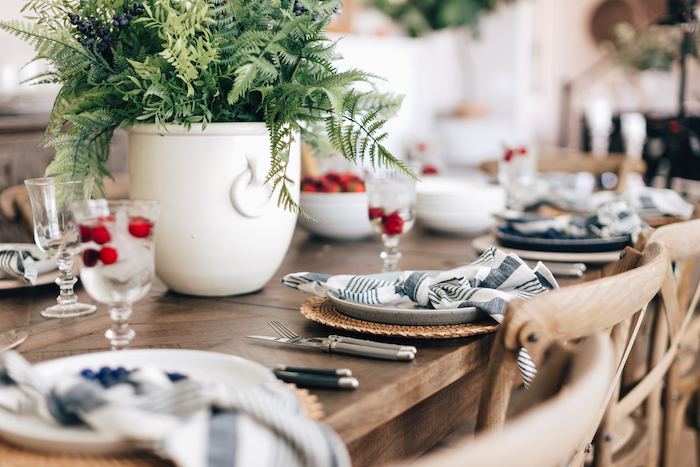 I love to set a pretty table. When the weather gets warmer it seems like the perfect time to get out all my gorgeous dishes and set something up nice for my family and friends. Sometimes I create something formal, other times it's something on the casual side. Not only is it nice to give my people something nice to look at as they enjoy a meat, but it's also such a creative outlet for me.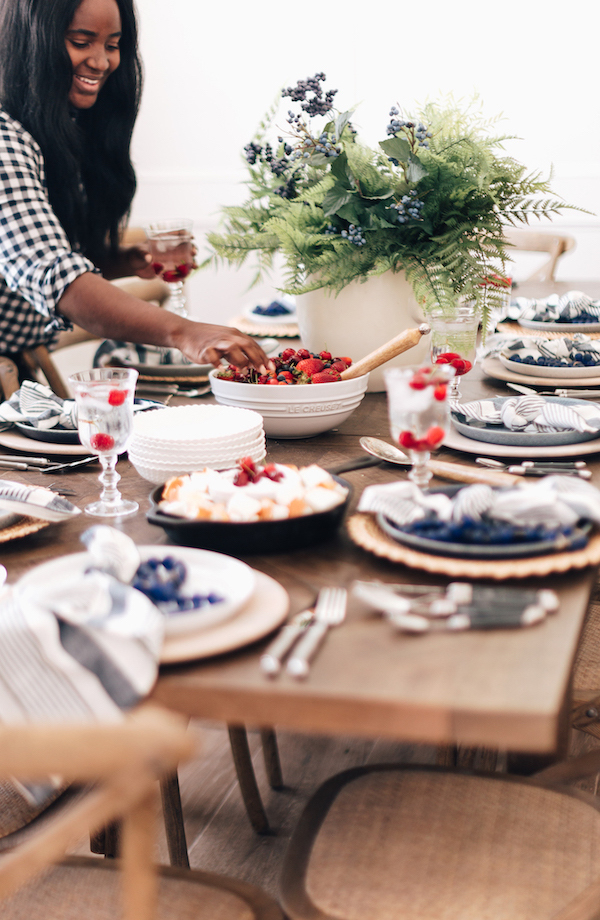 This table setting is great for a dinner with friends, a summer night, Memorial Day Weekend, the Fourth of July, or any type of gathering that calls for a plate and a seat. No matter what combination of pieces you use, your effort sets the mood for the entire party.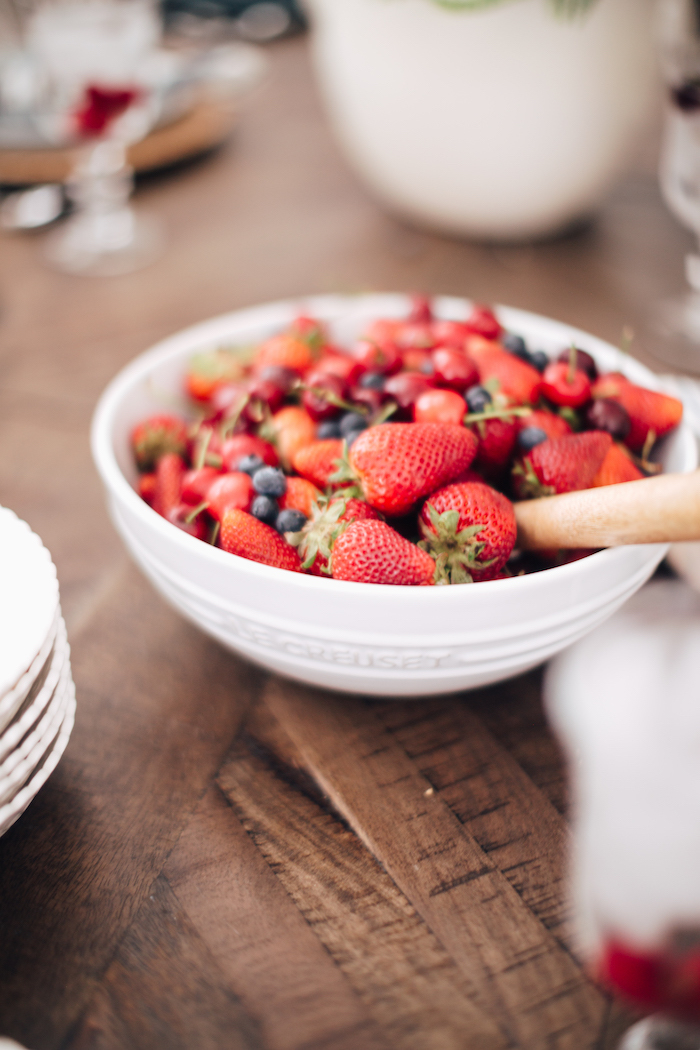 For this table, I used a mixture of different textures and tones of blue. Blue is a color often found in nature. Think the sky or the ocean. Because of this, blue gives off an aura of calmness, serenity, peace, and order. I happen to like the color blue and it definitely gives off all the feels!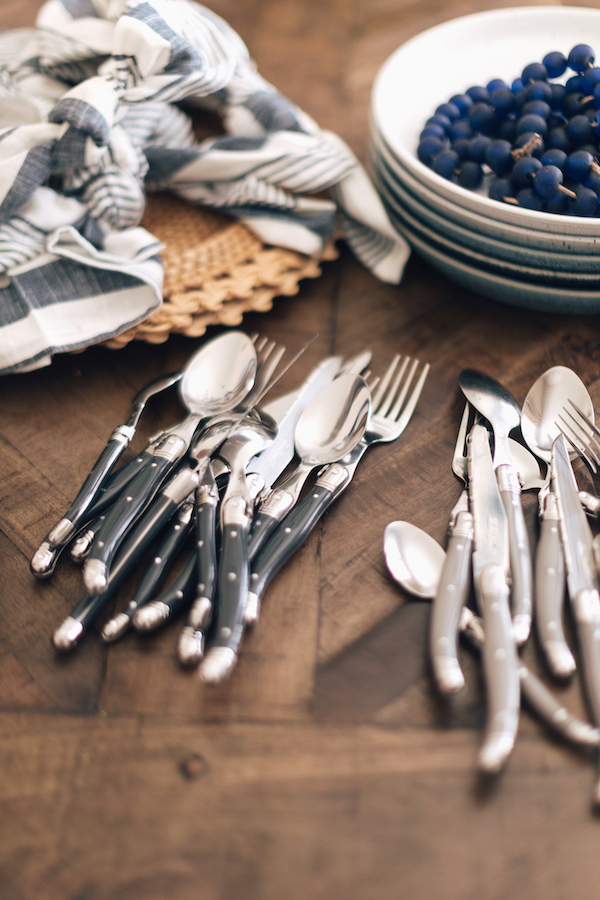 A layer of wood chargers underneath a combination of ombre blue plates from Denby makes my heart so happy! Something about seeing it all lined up in all its glory is so satisfying! If you ever want to invest in a good everyday plate these gorgeous plates will get your attention. The Studio Blue collection are heirloom quality and are crafted with such care! I've seen a few dishes come through our kitchen and these beauties are definitely staying home with me!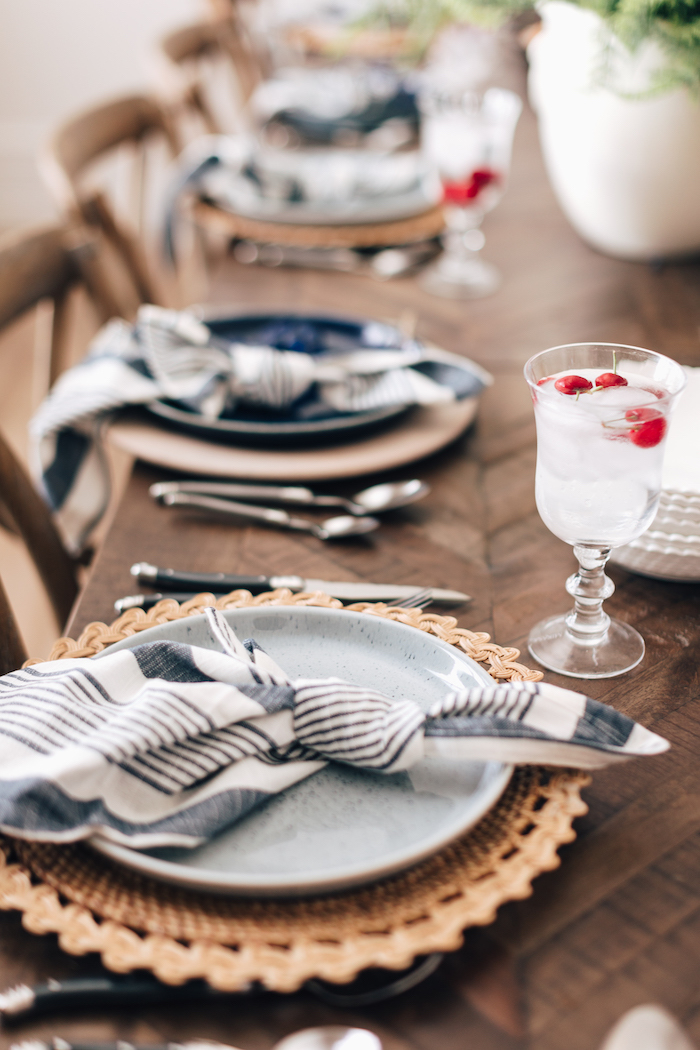 Studio Blue Dinner Plate Set

By Denby

Shop Now
Not every table needs a full cutlery set, but I like to give my guests their own. Classic french cutlery is a unique way to add some charm to the table. This flatware set is rustic and gives the table a modern look with traditional details!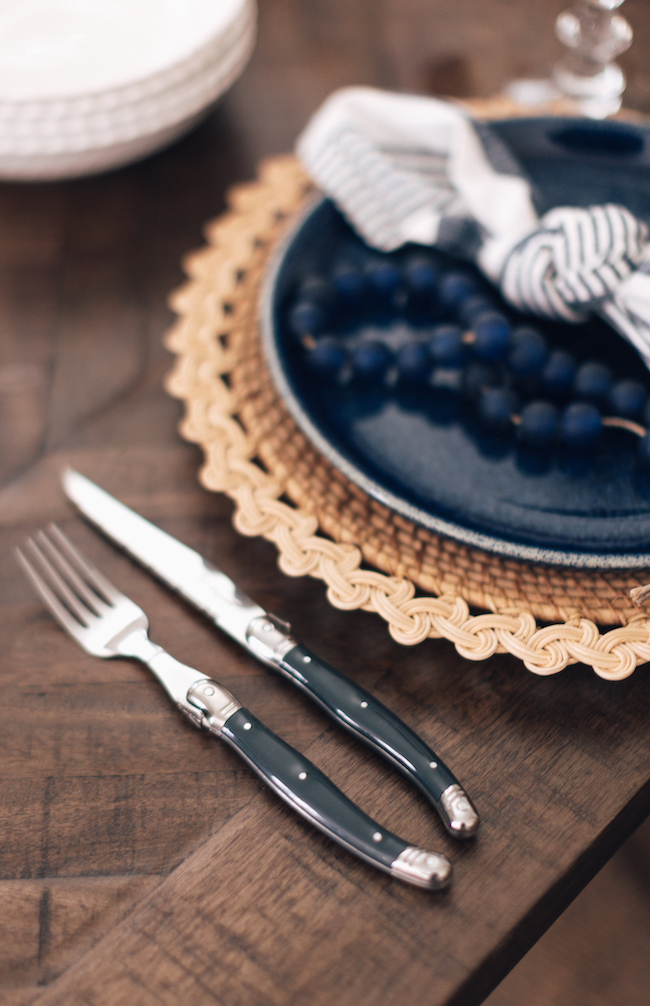 Lou Laguiole Cutlery Set

By Amefa

Shop Now
Knotted napkins on tables are all the rage right now and I see why. It's the perfect casual look and puts your guest at ease immediately! It's chic and effortless!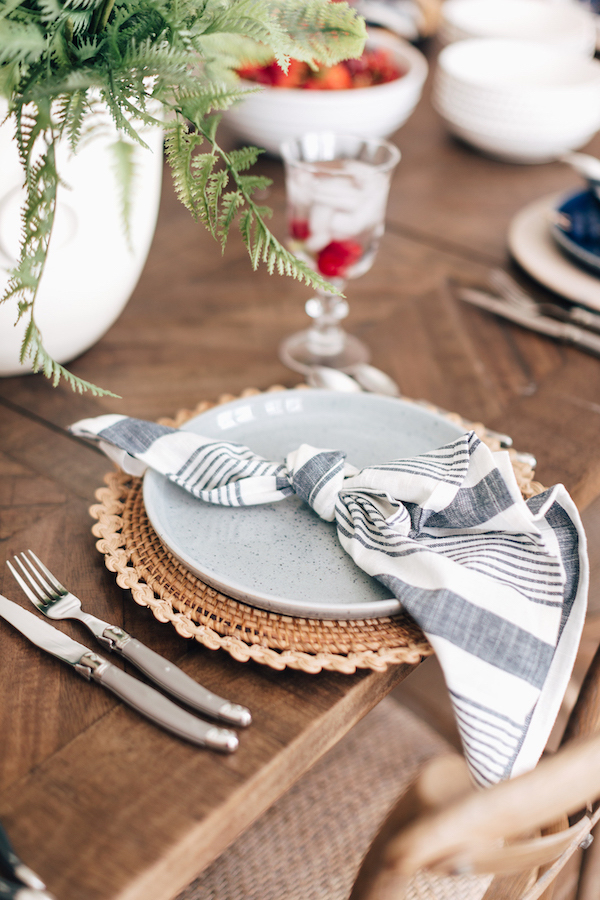 Marseille Napkins

By Now Designs

Shop Now
Mixed with cherries, ice water in these Mikasa goblets stand up tall and give the table a touch of elegance!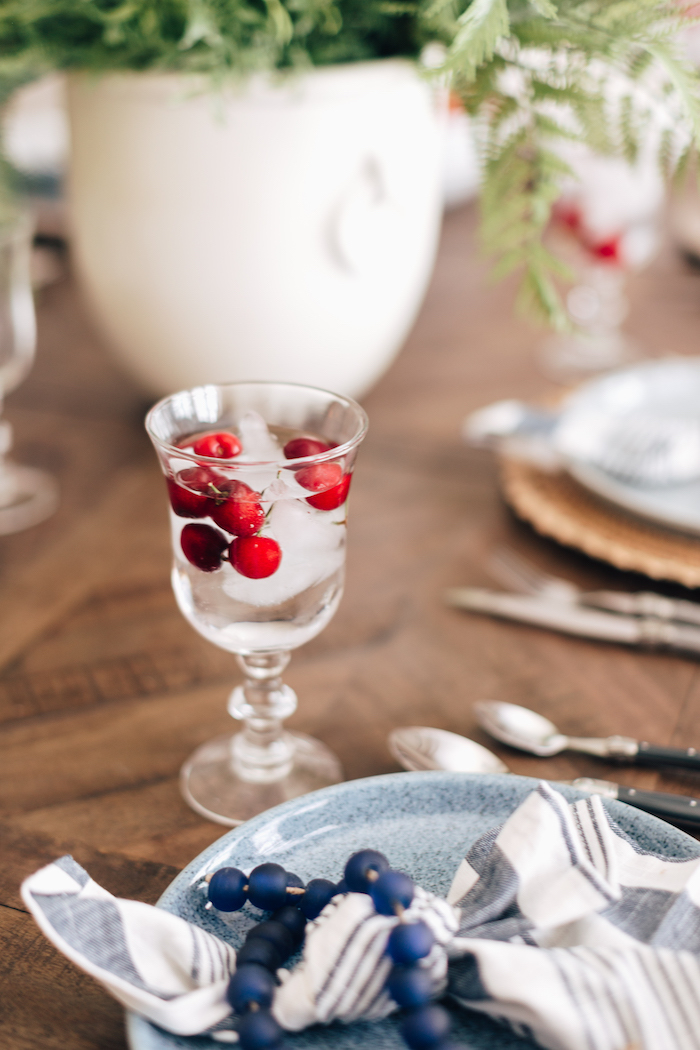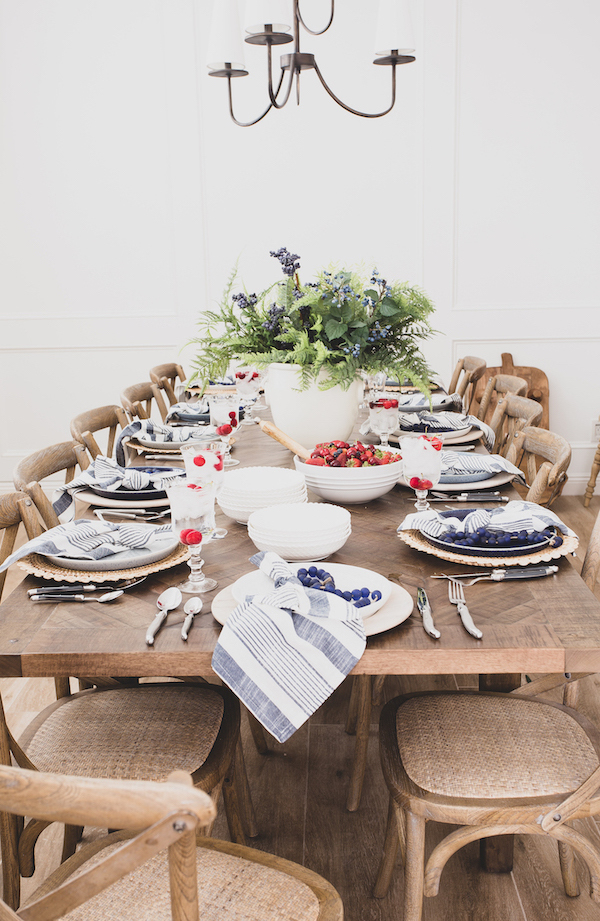 Are you ready to set a table for your guests as the weather warms up? Take some ideas from this table and add your own personal touch! Your friends and family will be blown away with what awaits them!