The Ultimate Cookie Lover's Gift Basket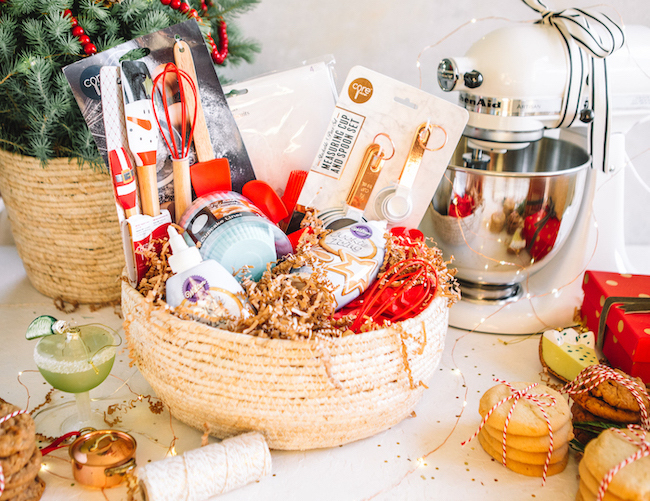 Is it cookie season, or what?! I absolutely love baking cookies this time of the year. I know when I've started pre batching cookie dough that we are really getting close to the holidays! I've already made these chocolate chip cookies three times! We were stuck in our house last weekend with a broken water heater being fixed so I figured it was the perfect time to get started on holiday baking. Honestly I wasn't even mad about it because it was the most perfect excuse to be cozy!
It also got me thinking that all the great holiday bakers in the world really could use a little something special. I mean think about it… not only do they still need to do all their shopping, wrap their presents and they bake batches and batches of goodies for everyone! Everyone has that close family member or friend that always seems to make the most delicious holiday cookies. This basket is for them! Give back a little to your favorite cookie maker with the most epic cookie lover's basket this holiday season!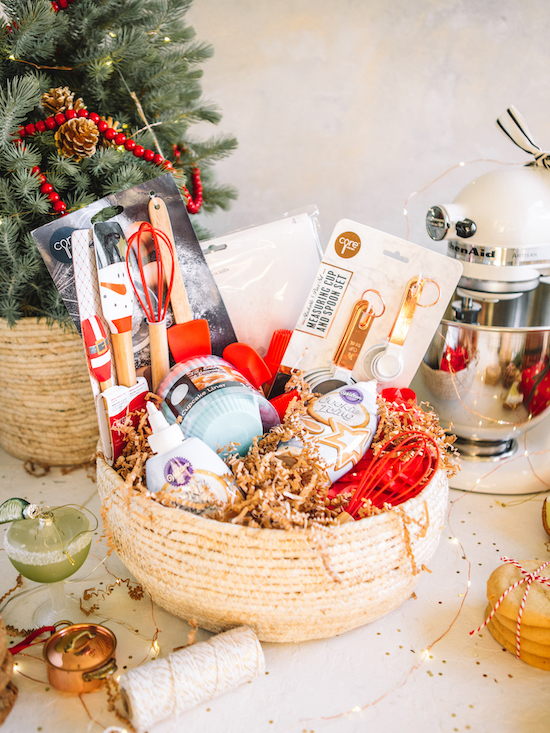 I've decked out this basket with all the essentials and some fun extras! Core Home is one of my favorite brands to grab great kitchen essentials! They have such a fun selection and everything from classic looks to trendier pieces. I made sure to throw in a gorgeous marble measuring cup set and black and copper spoon set. When it comes to cookies you can't go without a great measuring set! Homegoods and Bed, Bath & Beyond usually have a great selection.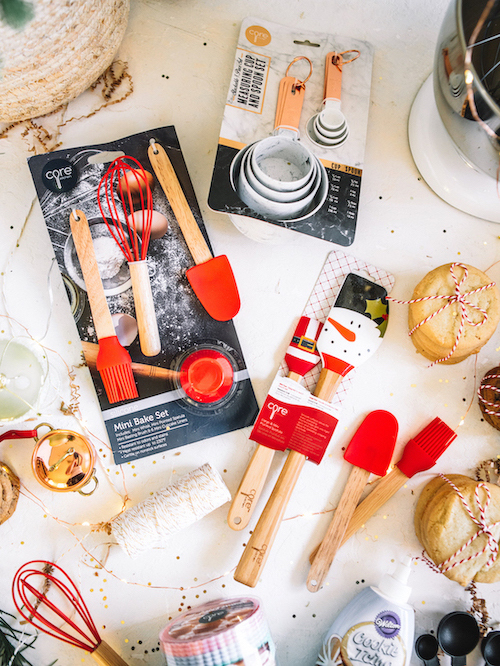 When I'm baking cookies I usually have about 5 spatulas out at a time! One in my mixing bowl, one in my stand mixer, one scooping cookies out. They're just essential okay?! This year I'm using a Santa Claus and Snowman spatula because it just brings out all the Christmas feels in the kitchen.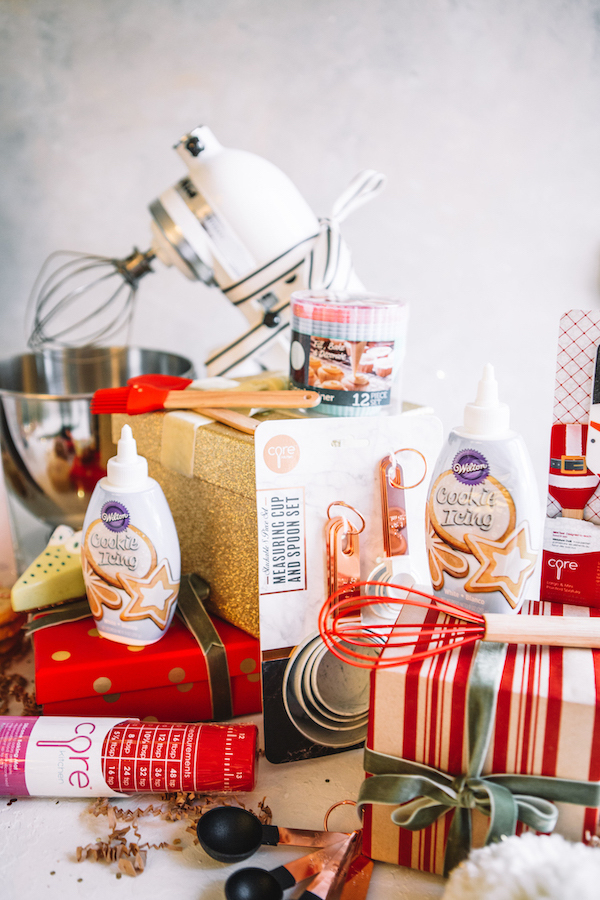 Last but not least be sure to throw in a few large baking sheets, and some easy clean up silicone baking mats! These are perfect for your baker because they never have to worry about running out of parchment paper (we've all been there for the Christmas Eve late night grocery run!).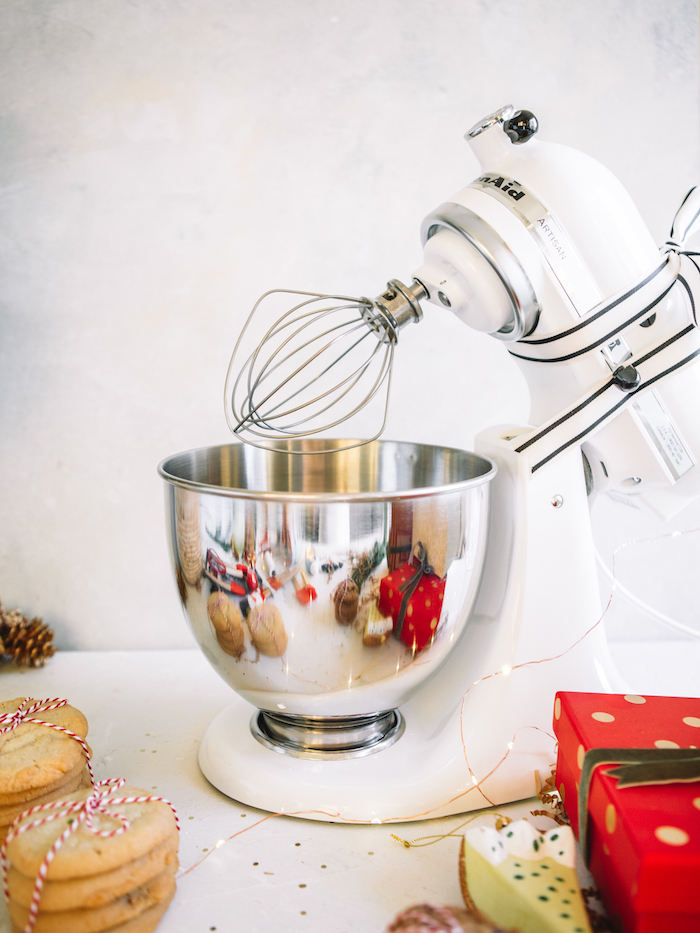 If you're feeling extra generous or the cookie lover in your life is a special person to you, a sparkly new KitchenAid stand mixer will score you some mega points in your life. Nothing says Christmas for a baking lover like a KitchenAid underneath the Christmas tree. No matter what you do, take a little extra time for that baker in your life.