5 Cocktail Gifts Dad Will Love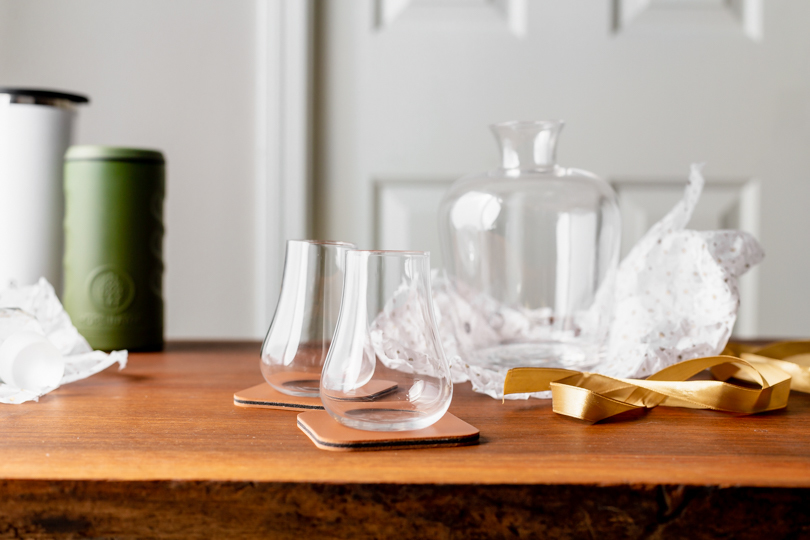 If you're still waiting for gift inspiration to strike (and maybe starting to panic), take a peek at some of my all-time-favorite presents. Every kind of imbiber — yes, even the "just beer" type — can find something cheer worthy in this round up:
For the Beer-Only Dad
At the top of my list is this crowd pleaser, because I don't happen to know many dads who don't love an ice cold beer. Or anyone, really, who prefers that particular beverage served warm. In all seriousness, once you replace your standard koozie with this Hopsulator Trio from Brumate, you'll sort of start to wonder why you even bothered with the neoprene version in the first place. I'm a slow beer drinker (I tend to nurse anything carbonated), and this thing keeps my can ice cold for hours. Yes, I said HOURS. It fits 12 ouncers, tall boys, and even doubles as an insulated pint glass. Did I mention it's under $25? So while you're at it, get one for yourself, too.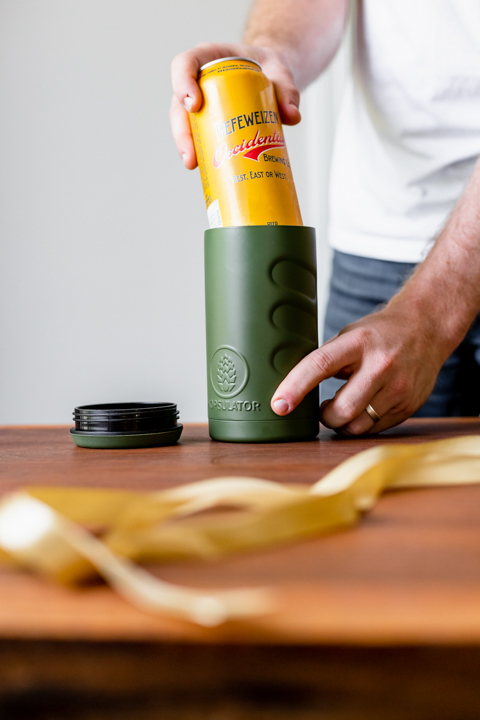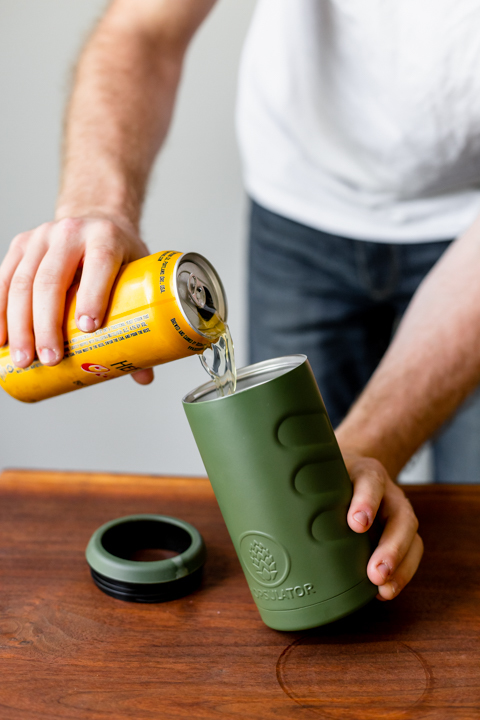 For the Whiskey Geek
If the dad in your life is the guy that can't wait to show off his bourbon collection to worthy houseguests, check out this carafe and whiskey glass set from Sagaform. Nothing makes me sadder than to see a true whiskey enthusiast pour his pride and joy out into a standard rocks glass. It's not just the aesthetic at risk, here — it's the aroma. A tapered opening concentrates even the subtlest of scents, so not a single nuance of that aged sherry cask goes undetected. And it all looks oh-so-stunning on a bar cart or even an office shelf — the really good stuff deserves a place of pride in your decor.
Club Beverage Crystal Carafe

By Sagaform

Shop Now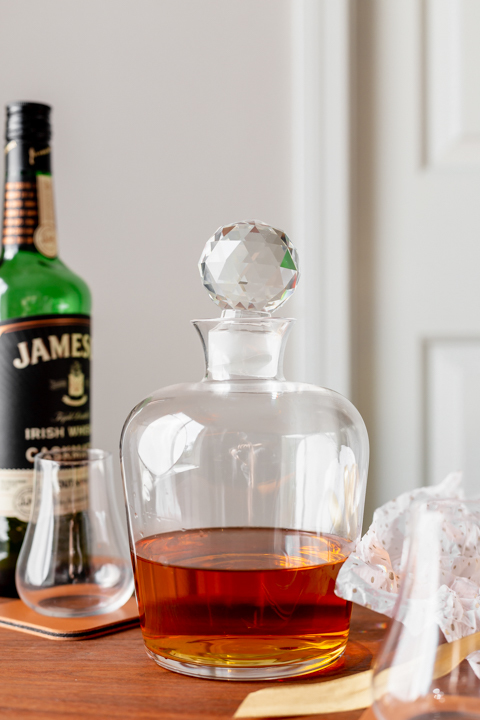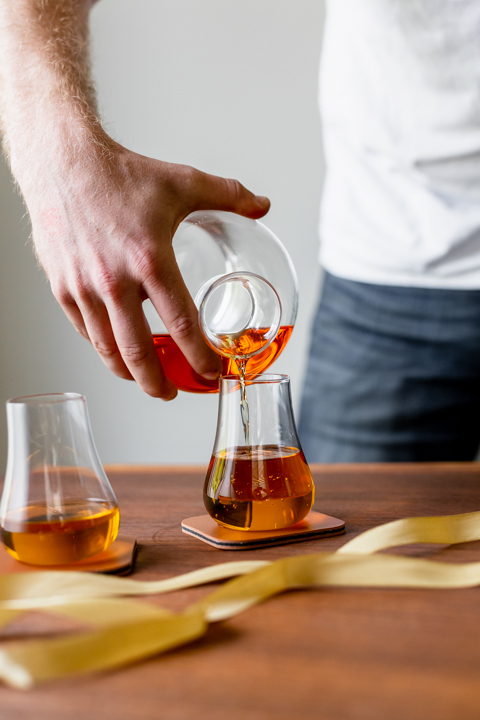 Whiskey Tasting Set

By Sagaform

Shop Now
For the Perfectionist
The real cocktail nerds out there know that there's a reason you want your ice crystal clear, and not just because it looks like glistening diamonds. Clear ice looks better but also melts more slowly than cloudy ice, keeping your drink cold without over-diluting it. Plus, those clouds? They're made up of minerals and trapped gas that add off-flavors to a drink. Clear ice = purified ice, and since that melt water is eventually making its way into your mouth and onto your tastebuds, you want it to be as pure as possible. I was actually shocked at how clear the ice this Corkcicle mold produces is. Seriously, not even a bubble. A more perfect sphere can't be found. A++.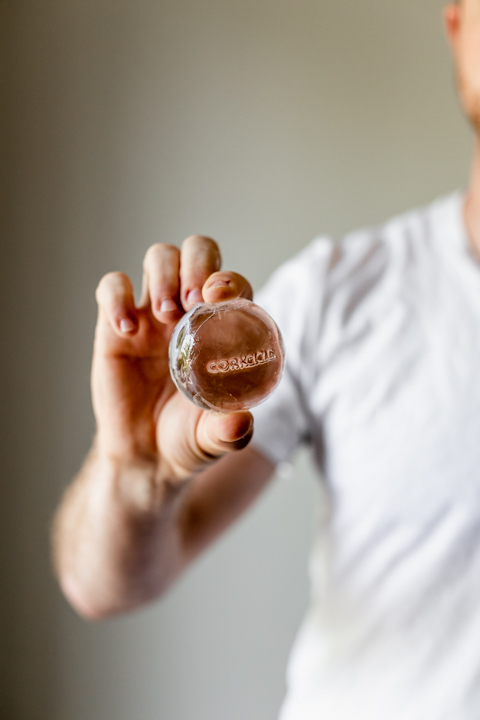 For the Dad Who Has Everything
Get him something to keep it all in! The thing about having all this game-changing gear is that he's gonna wanna bring it all with him when he's drinking elsewhere. Picnics, parties — I'm constantly packing my cocktail staples up and taking them to wherever the fun is. I've yet to meet a designated bar bag with as many handy nooks and pockets as this stunning backpack from Travelon, which honestly comes with too many awesome features, especially where security is concerned (calling all travelers), to list here. Dad's best tools, bottles, and shakers will look even cooler packed inside this gorgeous canvas pack.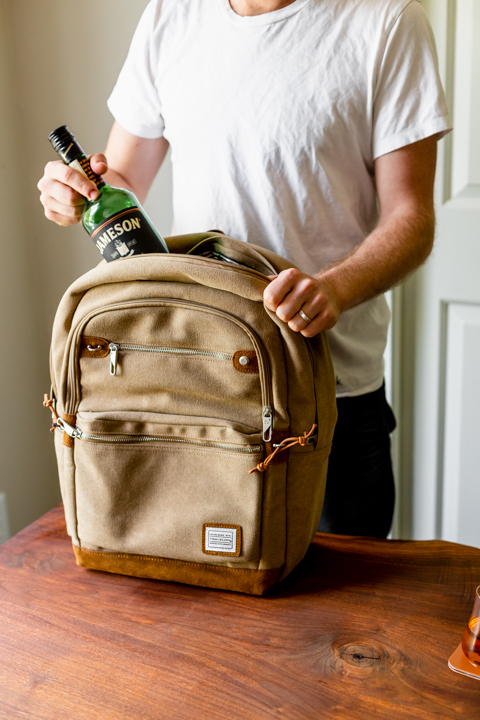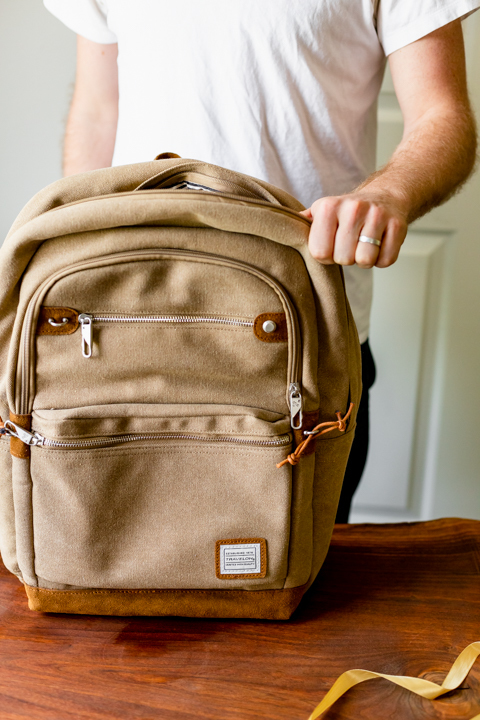 Men's Anti-Theft Heritage Backpack

By Travelon

Shop Now