The Practical Toy Storage Organization Ideas You Need to Know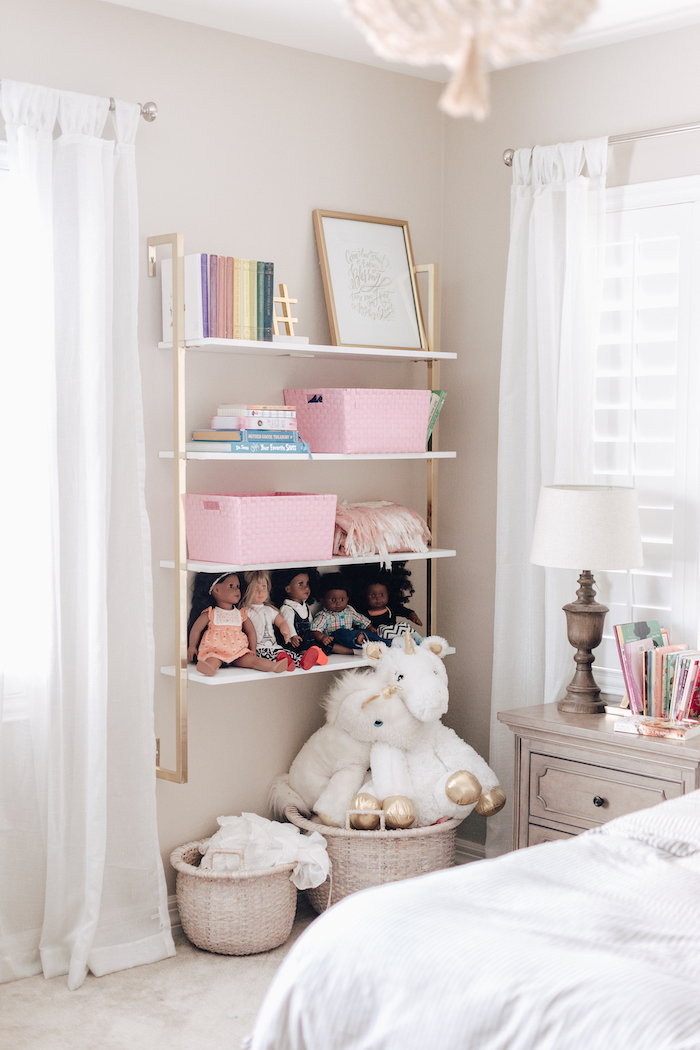 It's simple really. But it took me almost 10 years to learn all about organizing our toys.
Don't have to many toys.
Have enough baskets and bins for everything.
Then put it back when you're done.
Pretty easy, right? Maybe you're like cool, I always have my kids put things back. Check. Or maybe you're the mom with all the baskets and all the labels. Maybe you're the mom that keeps the toys to a minimum and maybe you're just the mom who's like "HELP ME!"
It took me a long time to come to terms with toys. If you follow me on Instagram, then you'll see despite my best efforts, our game room/toy room at some point looks like someone robbed it!
If you don't tell my kids to pick up things right away. They will leave it out. Then get out another toy and another and before you know it. Things are a mess. But if you can let go of the big mess (that just happens) and stick to not having too many toys, having a place for everything, and putting things back when you're done, then toy organization won't stress you out.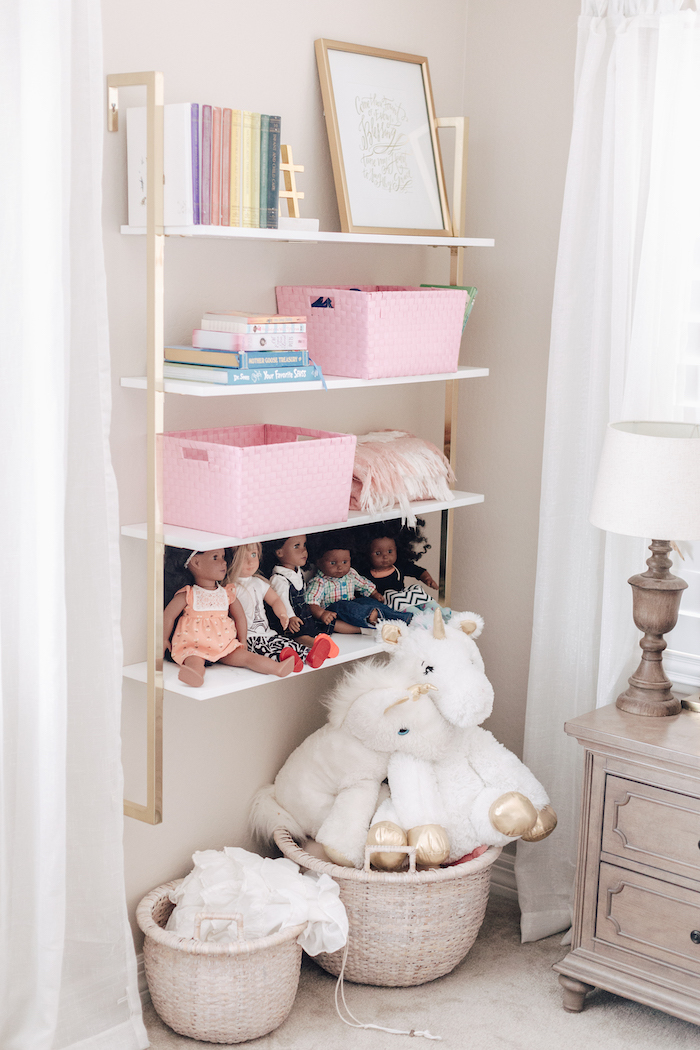 We have one little girl in our house. So, for the most part I try to keep all of her girly little things in her room. From about 0-5 she had EVERY. SINGLE. TOY available for that age group. I kid you not. She had it all. We would get flooded with gifts from grandparents and friends around Christmas and because of her February birthday, even more.
I was SO overwhelmed with the amount of toys, I decided to get rid of about 80% of them. I know that seems drastic but I did and I also did it for the boys and let me just tell you: life changing. Because even when the big mess comes, we can easily get things back in order. Plus the kids don't even miss them.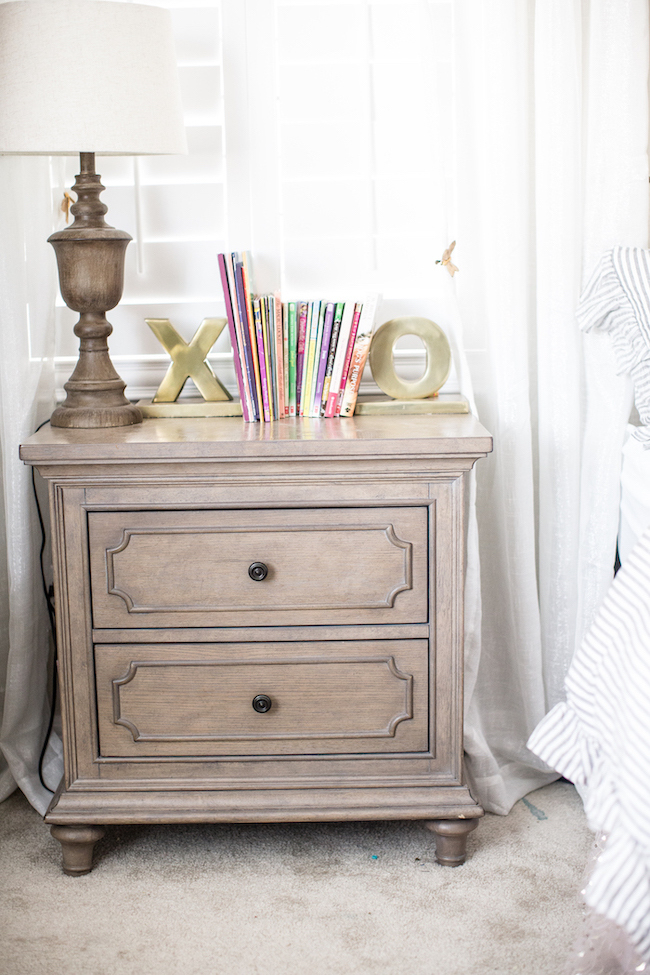 I love using shelves for practical storage. I have such a hard time with our bookshelves in the family room because they're really just for looks. Ha! It's so much easier for me to use shelves that are functional. As you can see, there's a place for her dolls, baskets and books! If for whatever reason she gets a new doll she'll need to get rid on one because as you can see she only has room for so many!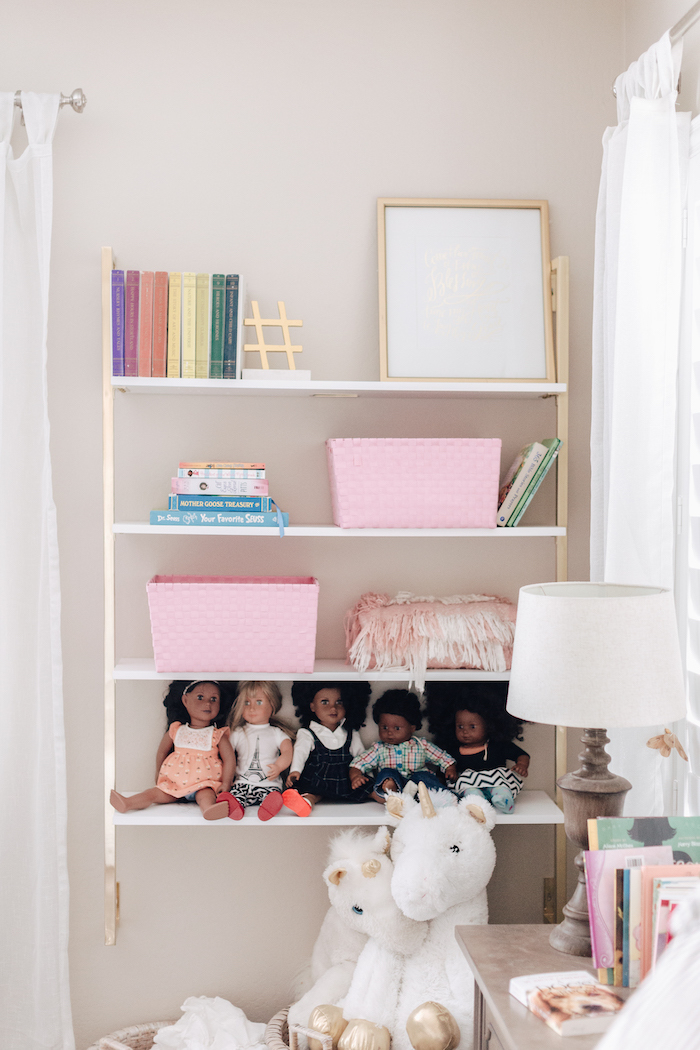 You guys know I love a good basket. These baskets from Design IdeasThese baskets from Design Ideas are full of pillows and stuffed animals that are perfect for her when she wants to read or cuddle. They are large enough to hold a good amount! I absolutely love the neutral color because they can go in just about any of our rooms!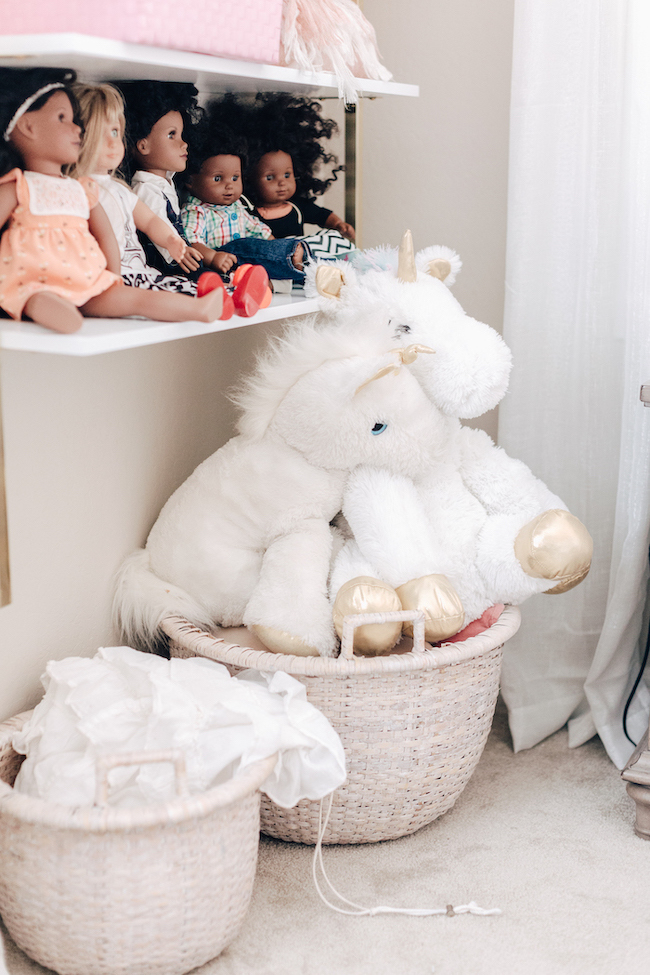 These woven baskets are another great choice because they actually fit on the shelf. They come in a bunch of different colors thanks to the makers Whitmor! They are made with a plastic material so it holds up a lot better than most traditional baskets!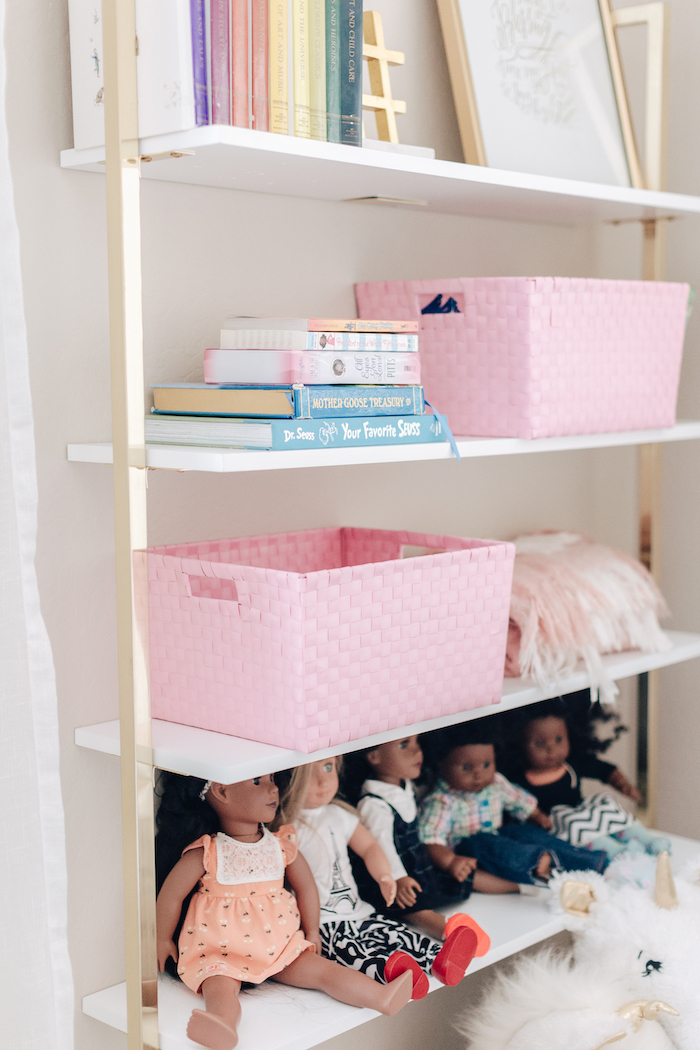 Her baskets hold a collection of American Doll accessories and LOL Doll accessories. Two things every 9-year-old girl loves right now, so I made room for them! Now if she starts to get into something else, which she will, we will make room or she'll need to donate another collection to friends or family!