How to Clean Your Porcelain Farmhouse Sink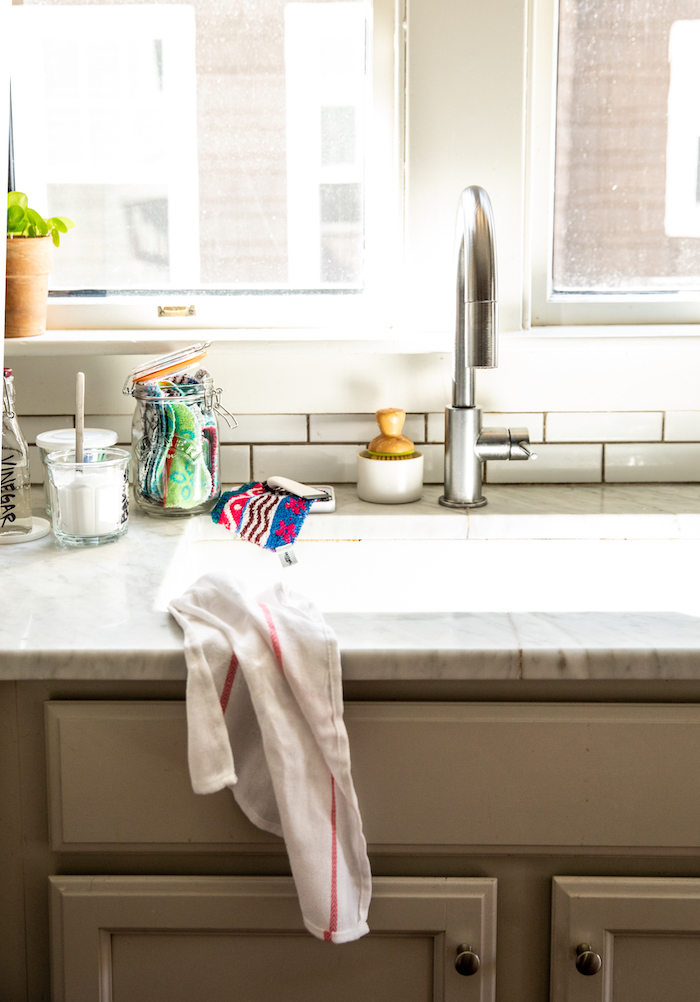 When I renovated my kitchen, I was so excited to get my farmhouse sink. I'd been pinning gorgeous kitchens on Pinterest, dreaming of a nice big kitchen sink, and getting ready for the exact style I saw on all my favorite design blogs. Well, we didn't get so lucky when the time came to purchase the sink. You see, we painted our existing cabinets and created open shelves, all without buying any new cabinetry. Because of this, our existing cabinet mapping couldn't possibly fit the apron farmhouse sink of my dreams.
It was okay, I told myself. I would still get that stunning white open basin sink. We were able to inlay one without the exposed lip of the porcelain. I was happy. We continued on with our kitchen renovation and moved into our beautiful new kitchen. Then the mess started. Fingerprints on stainless steel. Scratches and guck on porcelain. Stain marks on marble. Why did no one tell me about all the ways I could destroy my darling new kitchen?!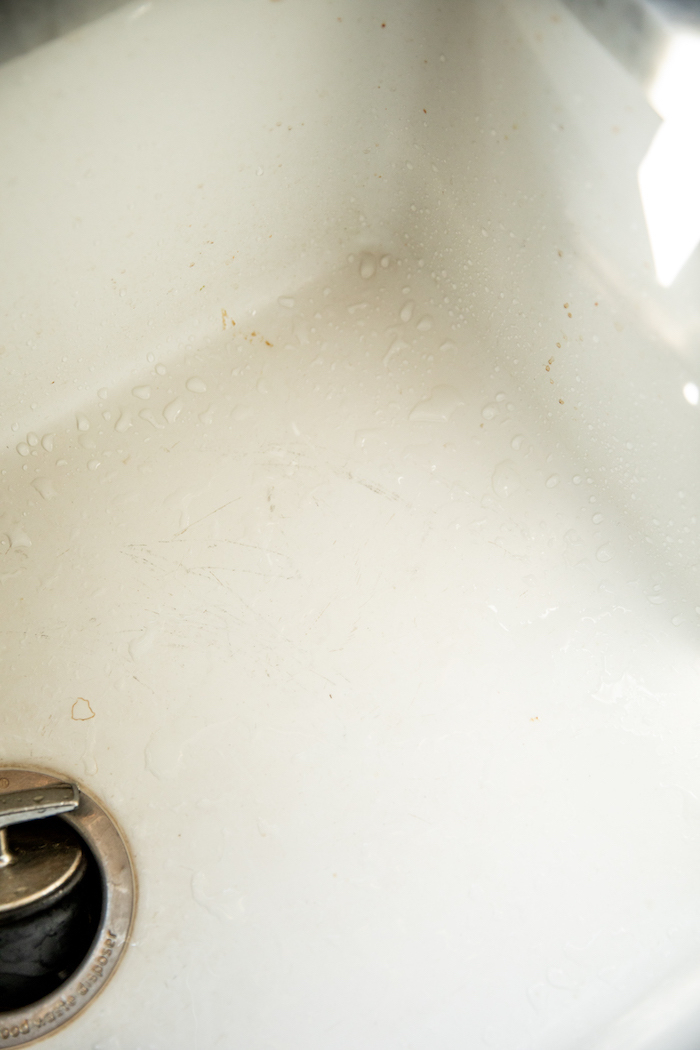 I began using products I found in the cleaning aisles to help with the cleaning and maintenance. And while they definitely do work, the strong chemical smell was really disruptive to our family kitchen. I needed a quick solution that didn't knock us back off our feet every time we used it. Cue the homemade cleaner search!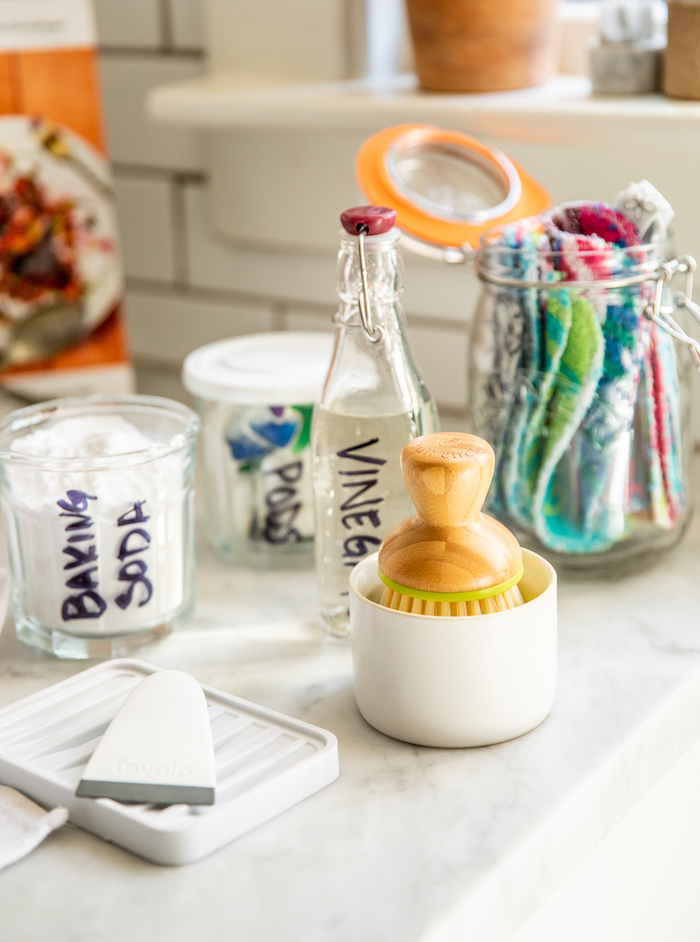 Clip Top Round Jar 34fl oz

By Kilner

Shop Now
I'm a huge fan of homemade cleaning solutions when it makes sense. For a mix of reasons including environmental friendliness, no chemicals around young children, and the economy of simple solutions for your budget. So, when I started my research on at-home cleaning solutions for porcelain, I was pleased to find that the same paste I'd been using to clean my shower for years was all I needed for this task, too.
If you're a fan of science, or remember exploding volcanos from elementary science fairs, you'll appreciate this classic recipe. Just a simple mixture of baking soda and vinegar will take away all gunk and stains that you could throw at your sink. I suggest making a paste in the sink, so you can best gauge how much you need, but just sprinkle baking soda over the entire bottom surface then drizzling a light amount of vinegar over top.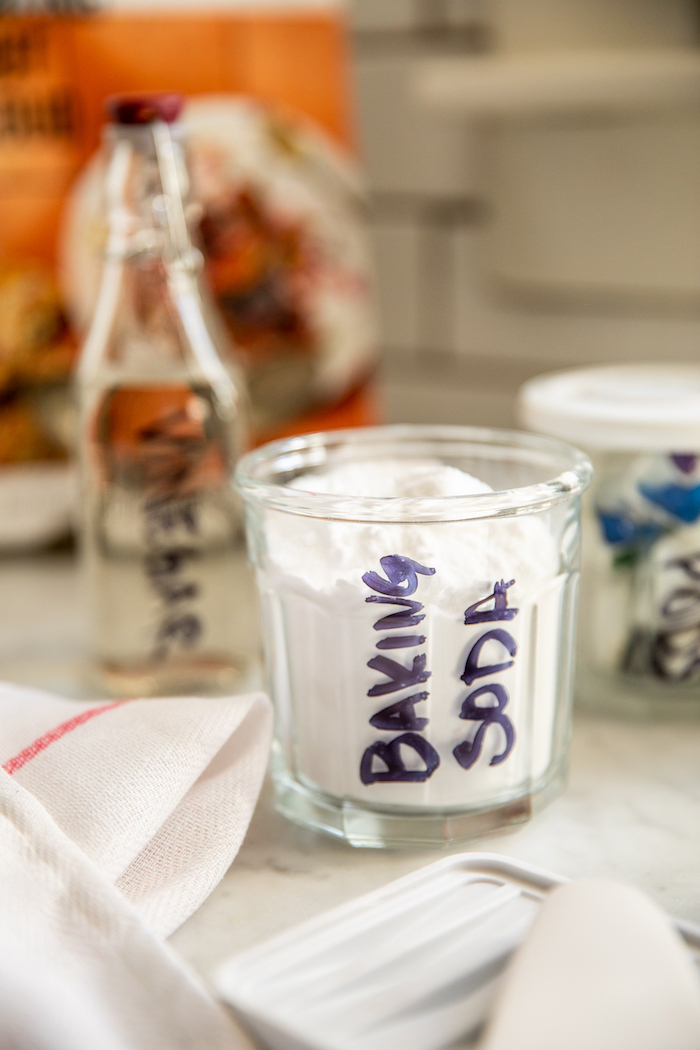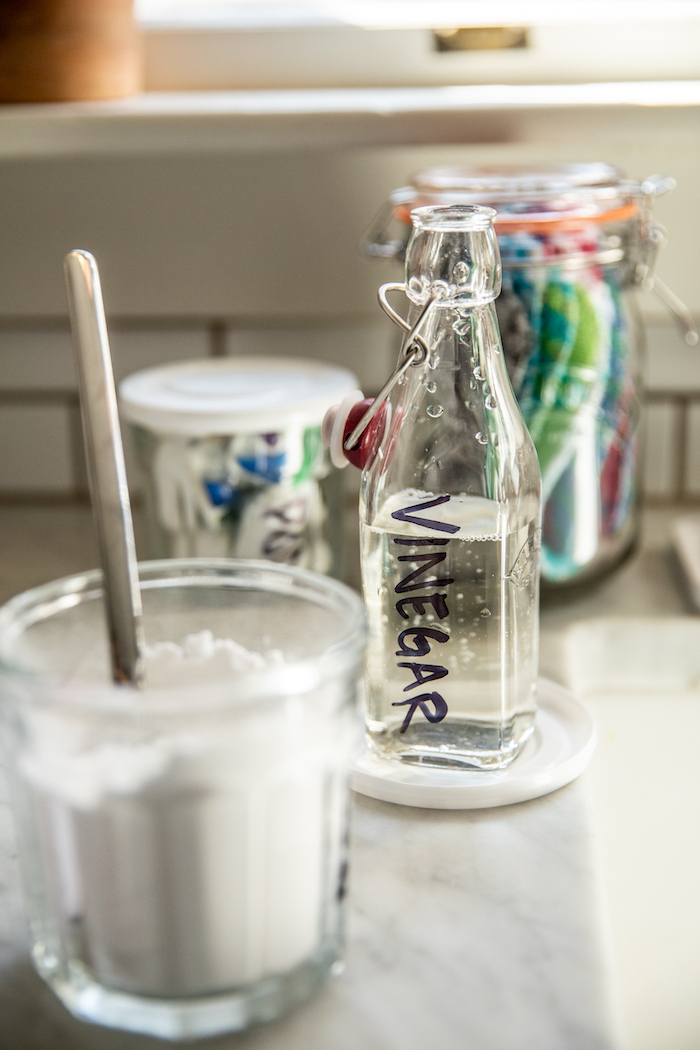 Square Clip Top Bottle 9fl oz

By Kilner

Shop Now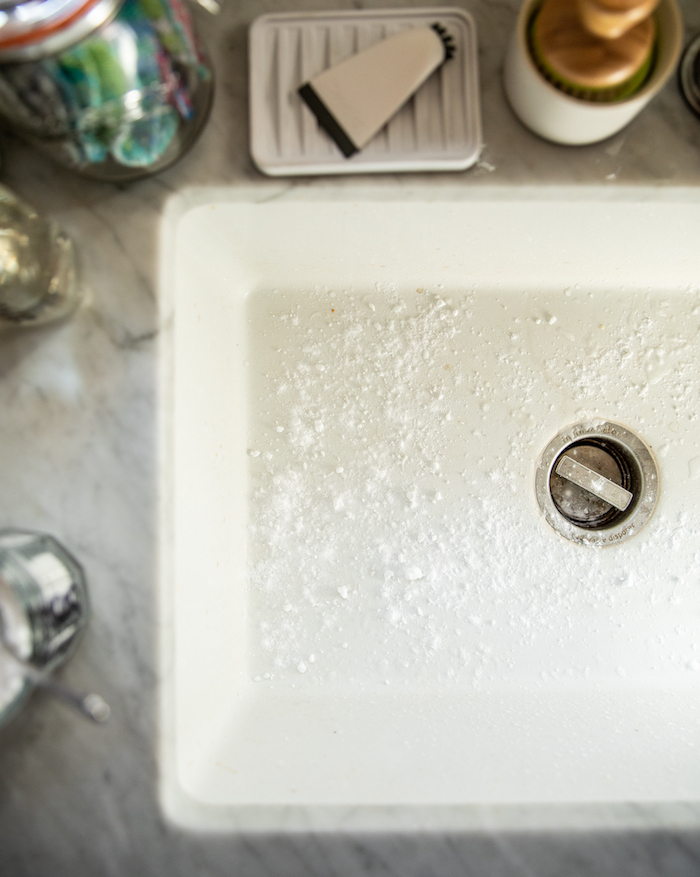 Let it fizz!! The power is in the fizz. Once the reaction occurs, the cleaning begins. Once the fizzing dies down, go ahead and use your brush to work the combination into a paste.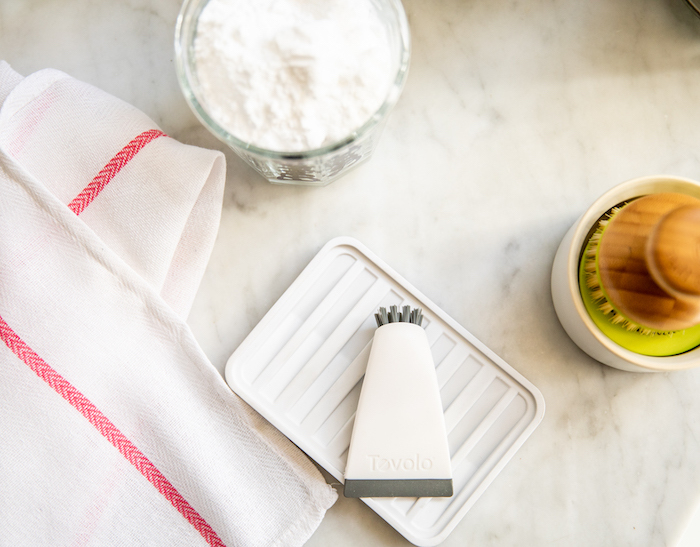 Stripe Sink Sponge & Soap Saver

By Spectrum Diversified

Shop Now
Make sure you get all of the nooks and crannies around the sink drain and work it into scratches and stains.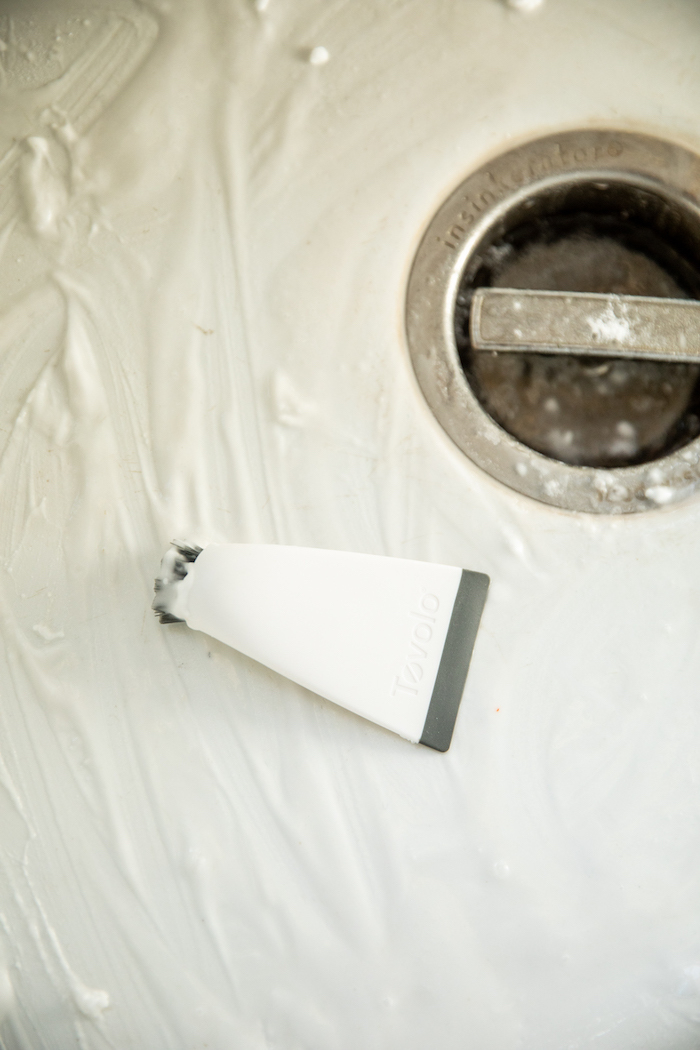 Then, using your Skoy scrubby pad