Tailgating Gear You'll Want for Your Next Pre-Game Party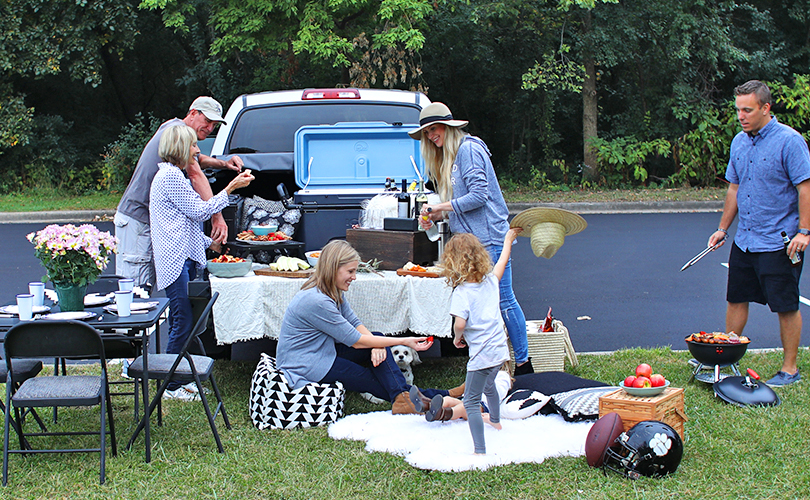 Ok… let's get something out in the open… sports are not my thing. I don't enjoy watching them, I know nothing about any of the players or teams and I get annoyed when men yell at the television. To be honest, up until about 5 years ago, I thought every woman who said they liked sports was just lying! However, in recent years, I have begun to see some things that appeal to me. I love being with people, eating, fall days, and being outside, so I've found that tailgating is a great way for me to enjoy sporting events!
Tailgating has never been a big part of my life as I went to an all-girls high school and a very small college where sports weren't a huge priority. My husband is always so confused as to what I did with my college experience if I wasn't out cheering on the teams and going to tailgates and after parties. I'm finally beginning to see the hype of it all and it makes me happy to be able to partake in things that my hubby enjoys. One time he put it in perspective and said, "It would be like me going out thrifting with you all day and actually enjoying myself!" At that point, it clicked for me. I had been missing out on spending some good quality time with family and friends without even realizing it. I decided to redeem myself by planning and hosting my very first tailgate.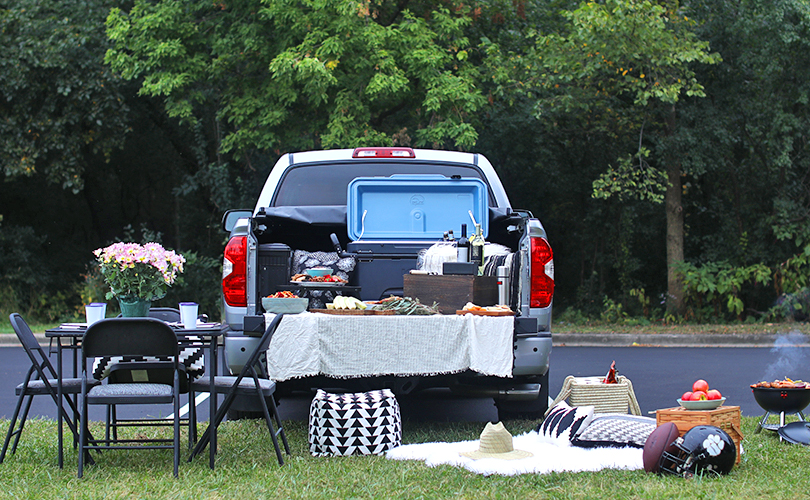 Since we have a pick-up truck, I figured it would be a great asset to really maximize the experience. I could bring as much stuff as I wanted to make it super comfortable and enjoyable. I decided to bring a large cooler, table and chairs, blankets, pillows, mini grill, and tons of food and beverages. I even brought flowers, a football helmet and some footballs to decorate with! (I know… I decorate everything, LOL!) Setting the stage was possibly the most fun part of it all for me 🙂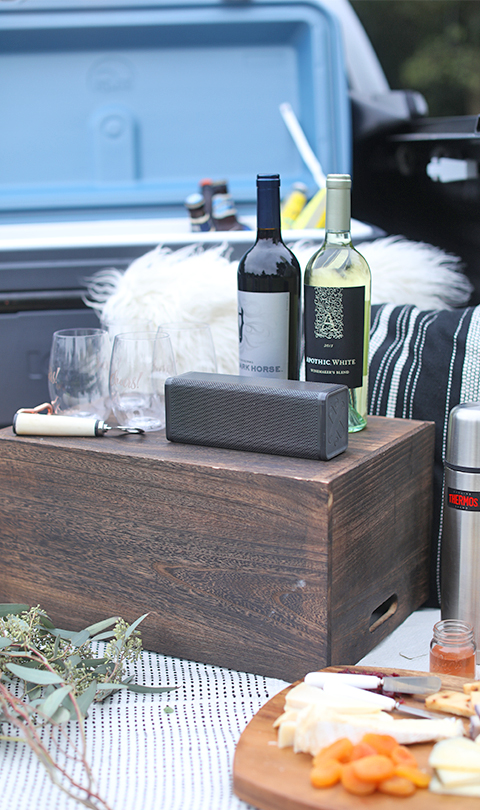 Even with my limited knowledge of tailgating, I knew that grilling was a must! This mini Bodum grill is incredibly stylish and so easy to set up. The food cooked perfectly and evenly and the best part was that it was super lightweight and easy to load and unload.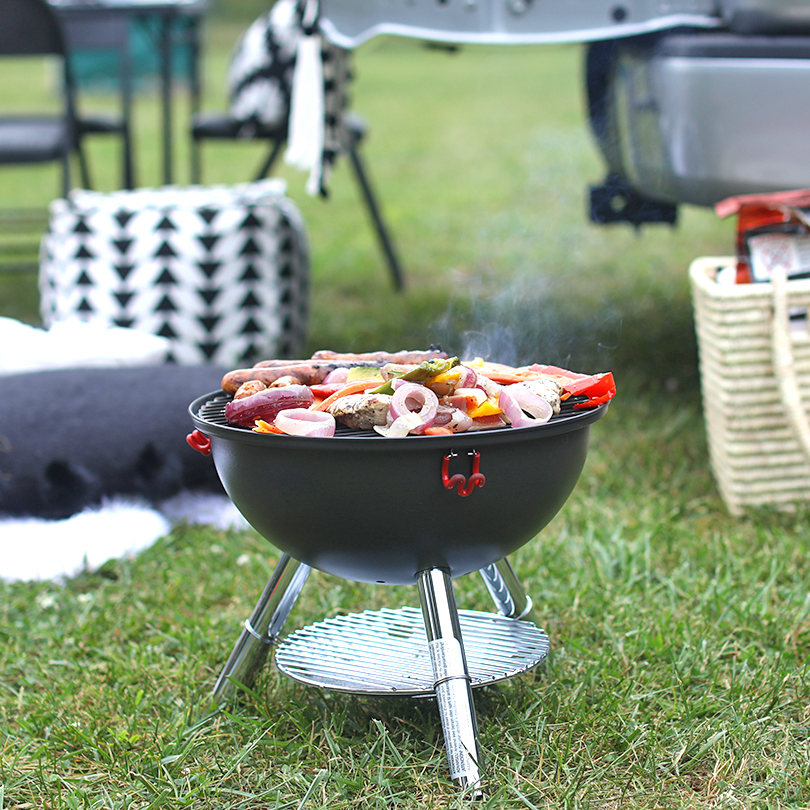 I brought chicken breasts, sausages, vegetables and a cheesy pull apart bread to cook on the grill. I also brought chips, a cheese board, fruit and an amazing chocolate chip cheesecake dip with tons of dippers! For beverages, I brought 2 bottles of wine, a mixture of different beers, sparkling water and a thermos filled with hot apple cider vodka shots!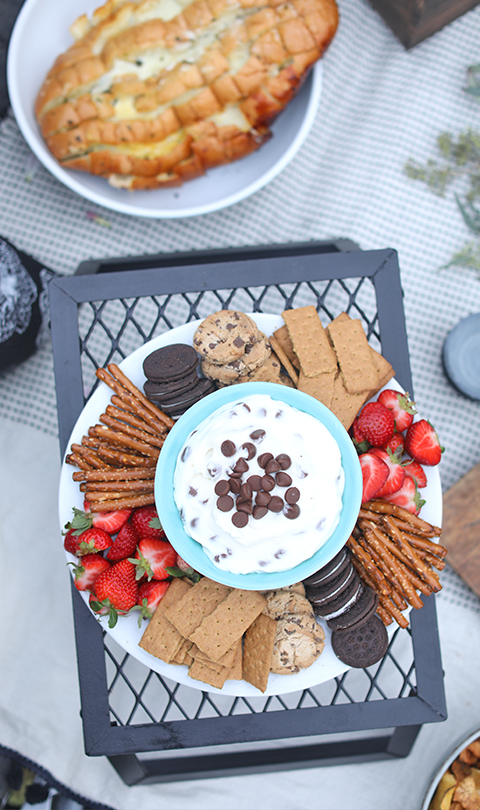 Dish-wise, I recommend going with either an enamelware option like these plates from Golden Rabbit and cups from Crow Canyon Home, or this great, disposable option (which even can be team-color specific!) from Sophistiplate. For your wine, these unbreakable stemless wine glasses from govino are great.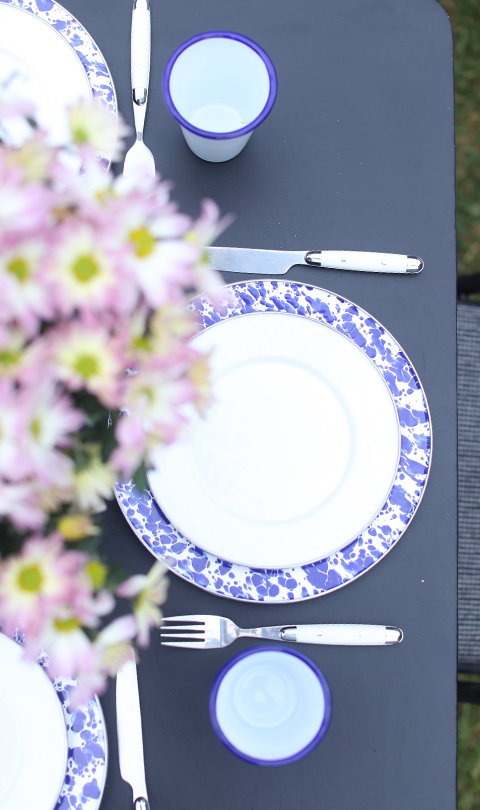 The Igloo cooler was a crucial part of the tailgate, it held so much stuff. The pull out handle was also so great and I could move it around with ease. It's definitely a style and function combination. I would totally recommend bringing a picnic basket to a tailgate as well. This one by Household Essentials made it easy to pack things like wine, a bottle opener, apples and bags of chips. It later served as a little side table next to the lounge area! I love how lightweight but still durable it was. It was nice to have to pack things up into after we were finished as well, and not have to rely on cheap plastic bags for everything. I will definitely be using this basket again for future outings.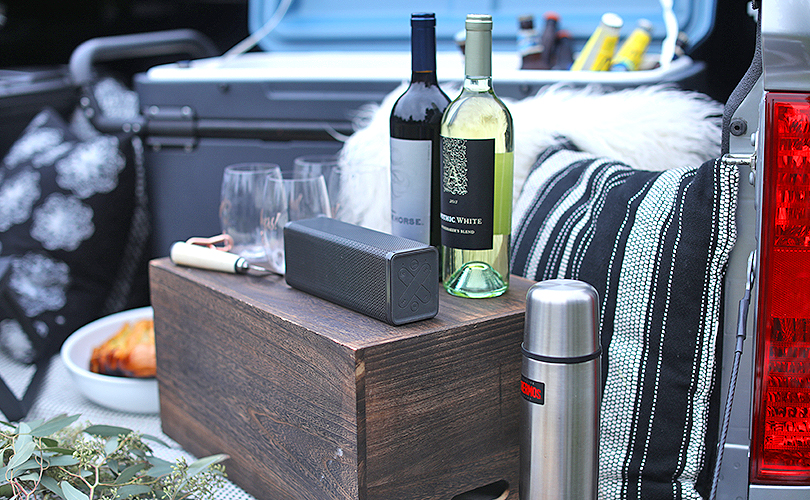 Well, we ended up hanging out pre-game for a few hours and had the best time! The adults absolutely loved the set-up and all the delicious food and the kids loved their own little special plush lounge area. My husband was just thrilled to have me around on game day.
All in all, I really enjoyed myself and I loved spending the day outside with my favorite people, good food, and some great tunes. Maybe football isn't so bad after all… I'll leave it up to those who really know me to guess if I actually watched the game that day.