Sweet Potato & Rosemary Biscuits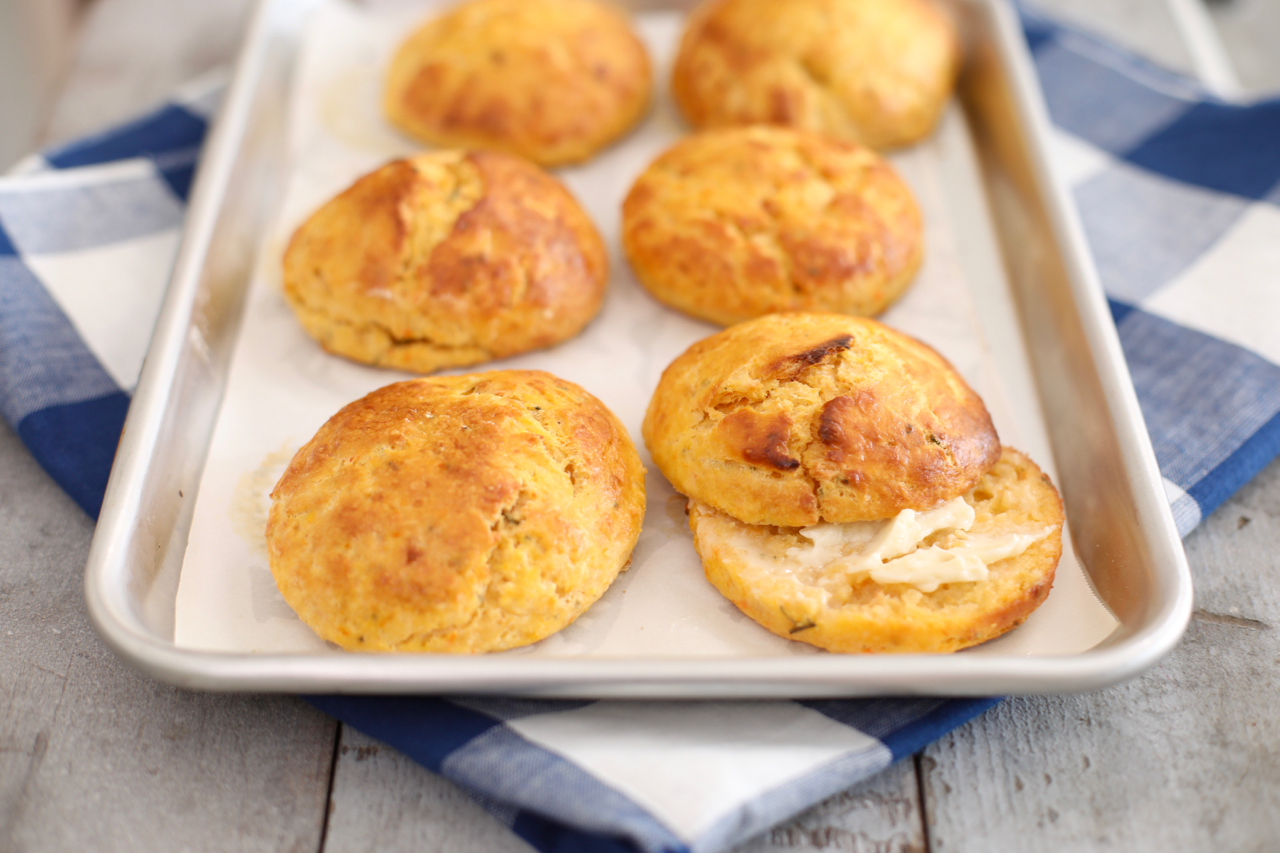 During the Fall I probably bake more than ever. It's simply because the weather cools down, evenings get darker earlier and the Holidays are just around the corner.
On the top of my baking list are breads and doughs. My favorite thing to bake is bread. I love the entire process and the fact that you can make a loaf in just a few hours or something simple like biscuits that you can whip up in no time. It just means you're never short of options. I think the biggest question is what to bake next and that's where my Sweet Potato Biscuits come in…
Biscuits are an American staple. They are known as a "quick bread," meaning you can whip them up and there is no yeast or proofing time needed. Picture tasting buttery, savory scones and that's what you've got. Now imagine the sweetness from the potato and the savory from the rosemary and you have a biscuit from another dimension.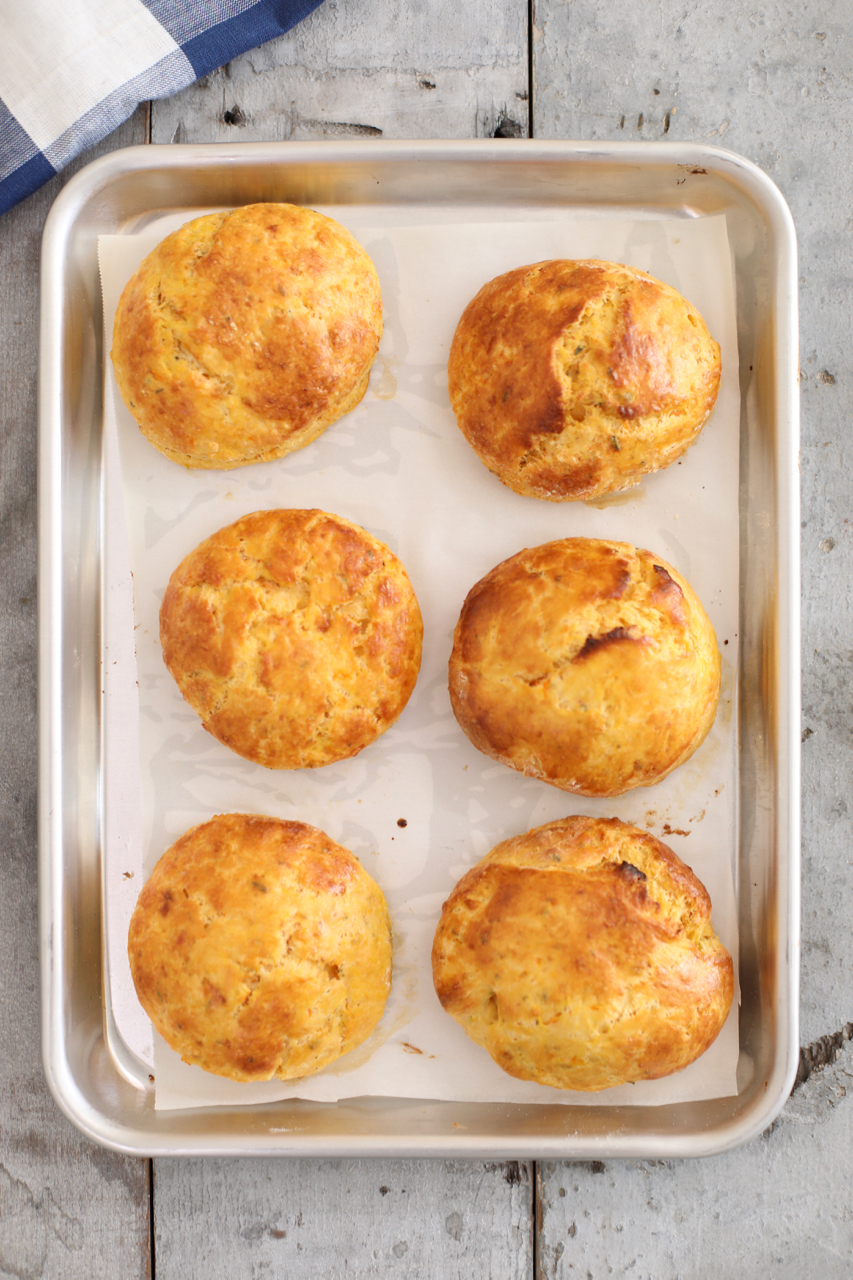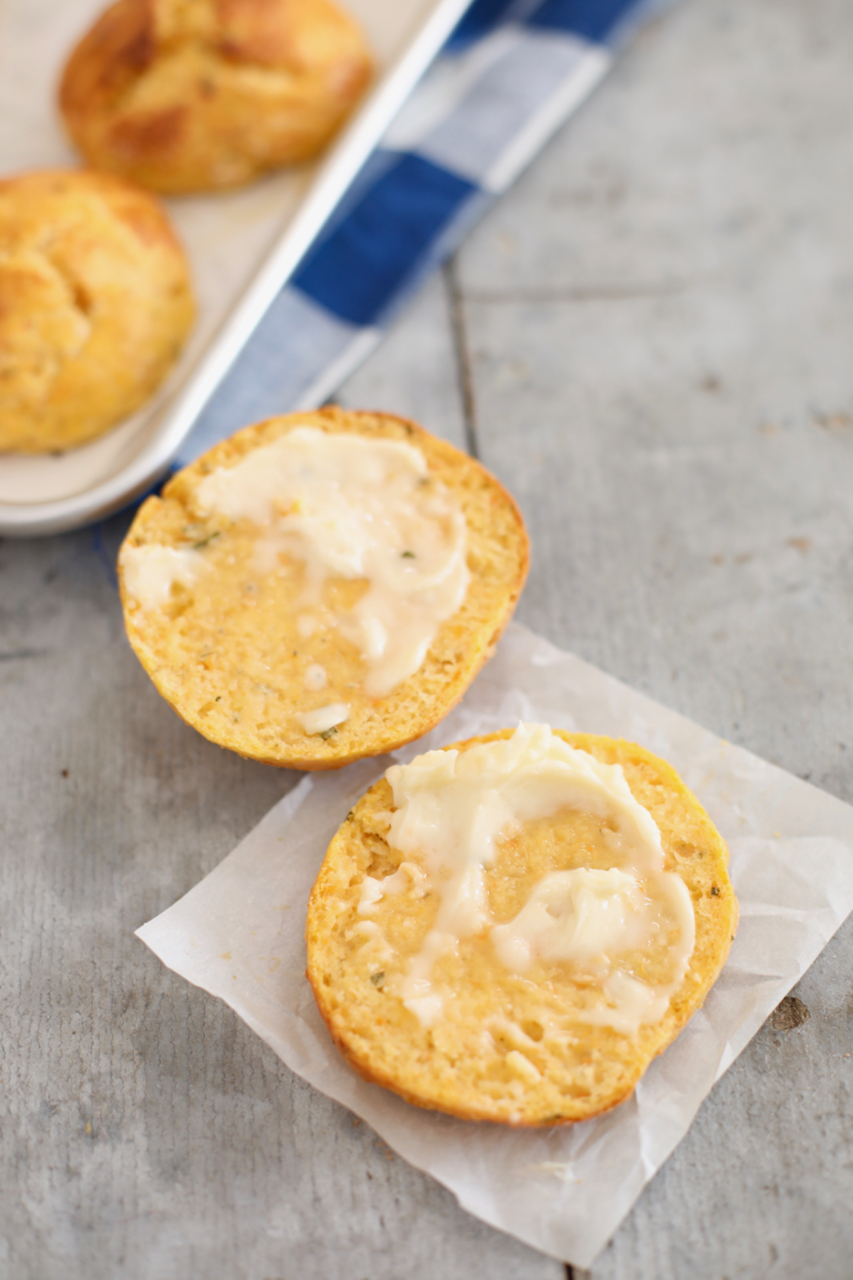 During Thanksgiving and Christmas they are often found on dinner tables to be served with your big feast. Serve these freshly baked biscuits with softened butter that has been mixed with a little honey and you will be in heaven. Go on, it's the Holidays…
I made these Sweet Potato Biscuits using new kitchen equipment that came just in time for my baking frenzy. Check out my Typhoon Stainless Steel Digital Food Scale. It converts grams into ounces with ease and it has a big bowl for me to weigh all of my ingredients at the one time. Also, you'll notice my Mason Cash Bowl and Pastry Brush. Mason Cash has been a staple in my household for years and these mixing bowls see a lot of action year round.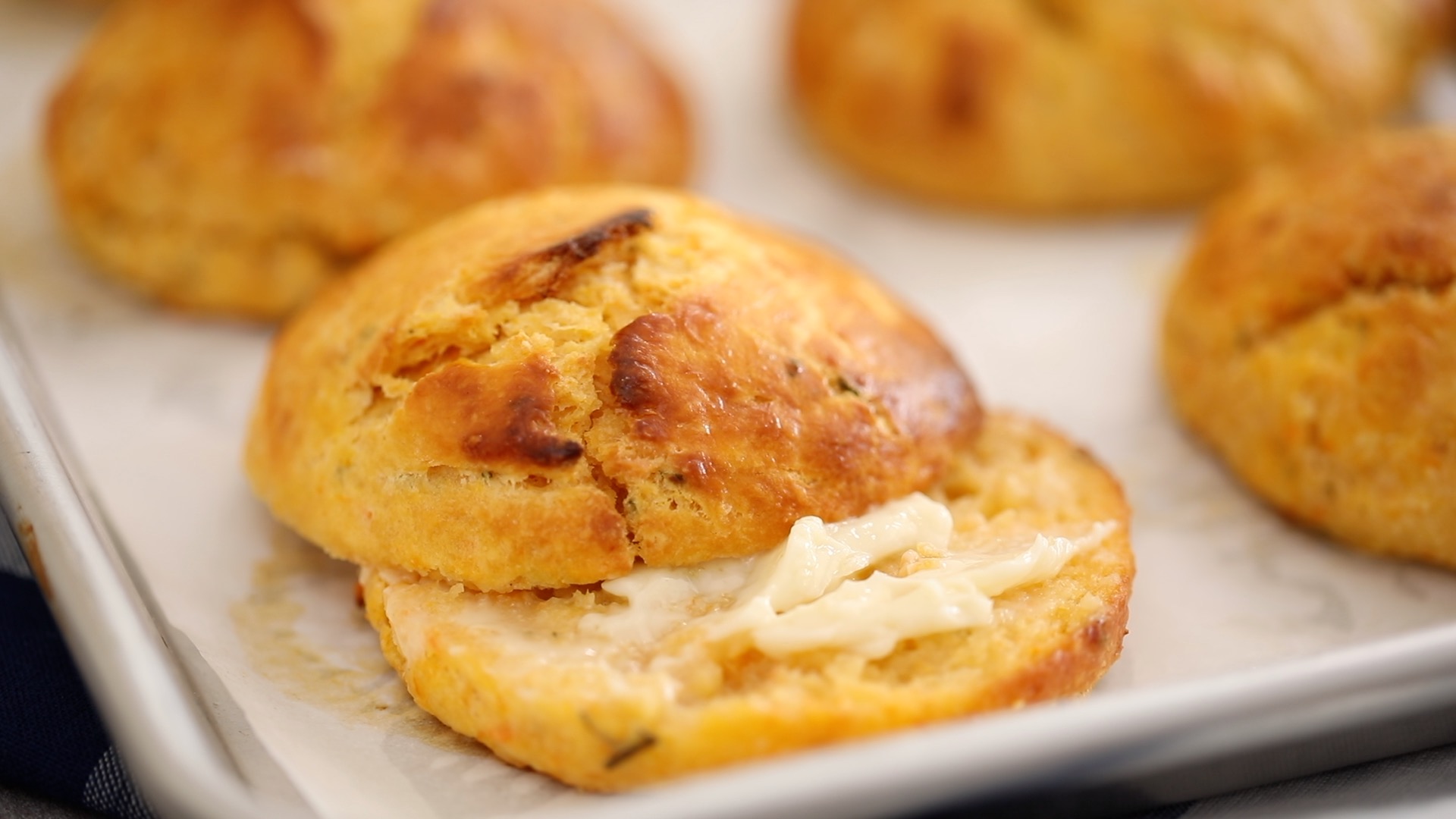 Last but not least, my gorgeous John Boos Chopping Board gives me a big surface to chop, roll and cut on. In my small kitchen I need all the space I can get.
Sweet Potato & Rosemary Biscuits Recipe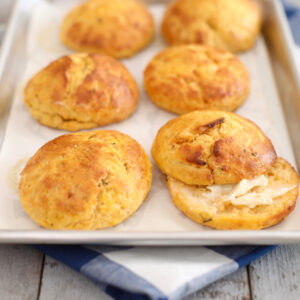 INGREDIENTS
2 cups (10oz / 300g) all purpose flour
1 tablespoon baking powder
½ teaspoon baking soda
½ teaspoon salt
1 Tablespoon Chopped Rosemary
¼ cup (2 oz / 60g) cold unsalted butter, cut into pieces
½ cup (4oz /120g) cooked, mashed sweet potato 1 cup (8oz / 240g) buttermilk
INSTRUCTIONS
Preheat oven to 425 F (220 C)
In a large bowl, combine the flour, baking powder, baking soda, rosemary and salt.
Add in the butter and rub in with your fingertips until it resembles bread crumbs.
In a large measuring cup, whisk together the sweet potato and the buttermilk. Pour into the dry ingredients and stir to combine. Take care not to over mix.
Turn the dough out onto a floured surface and lightly flour the top of the dough. Cut 8-9 biscuits.
Place the biscuits on a baking tray lined with parchment and glaze with egg wash. Bake for 18-22 minutes, or until golden on top.
Serve your biscuits with some butter mixed with honey and enjoy warm.